The Azores | Canyoning Adventure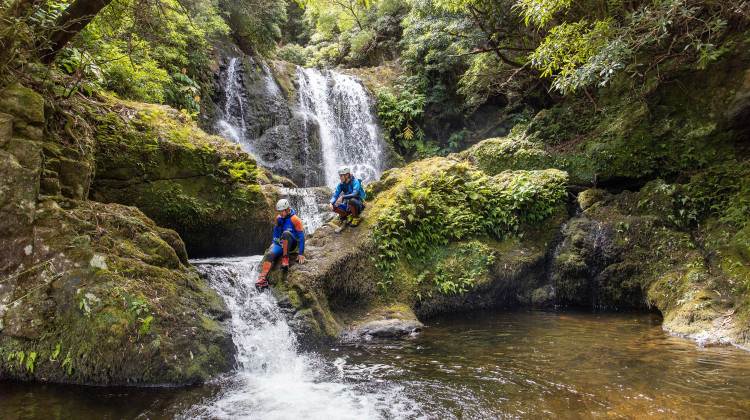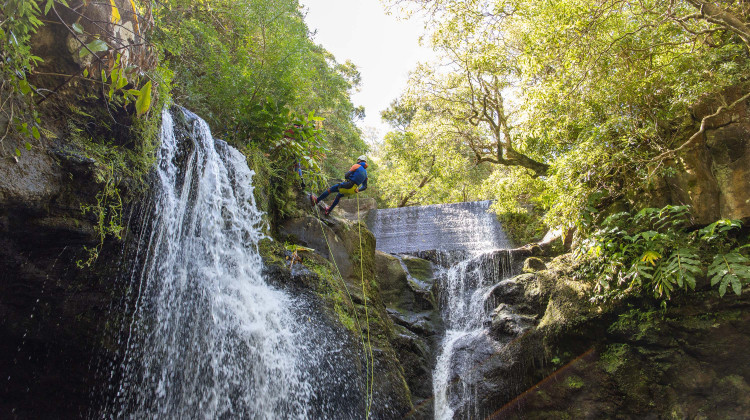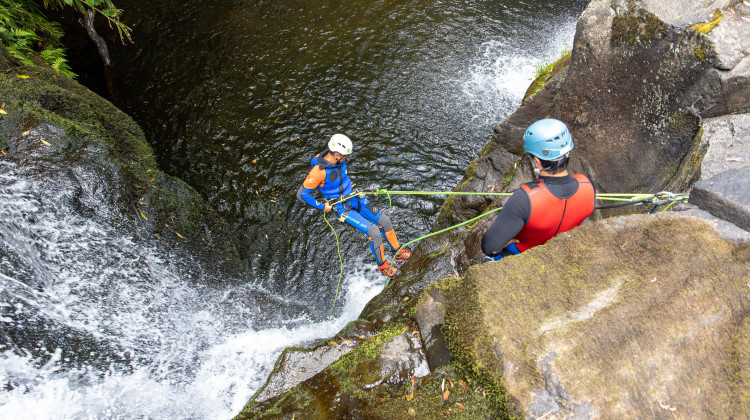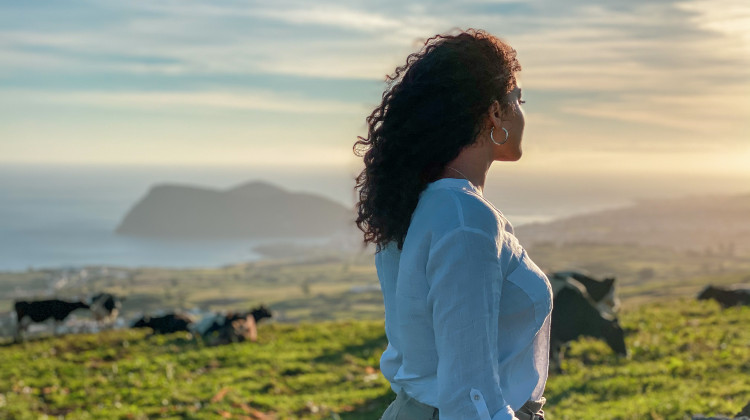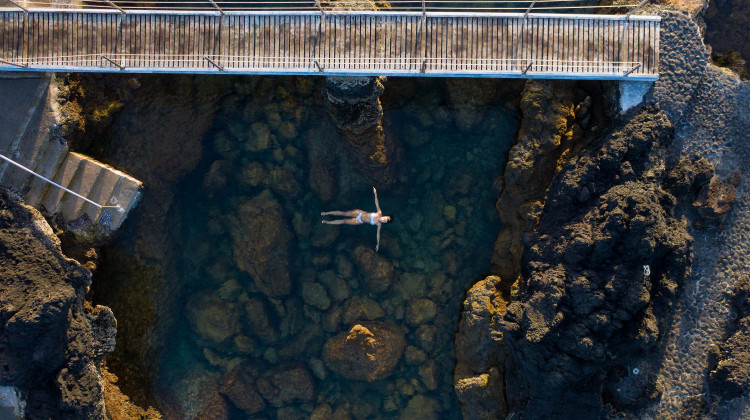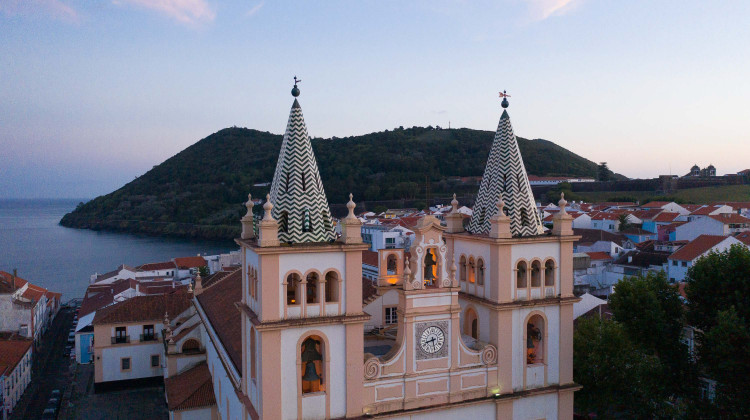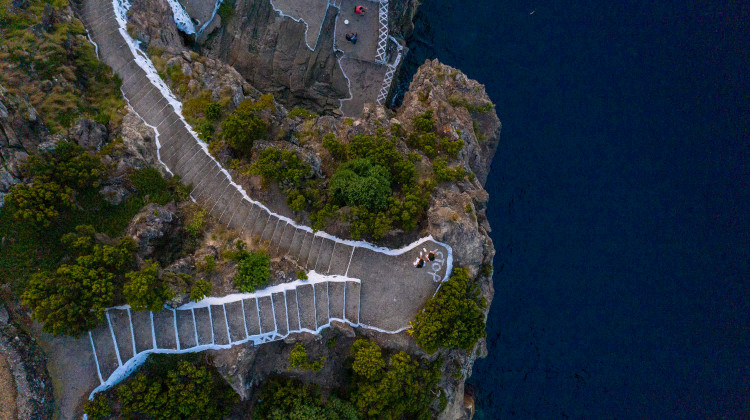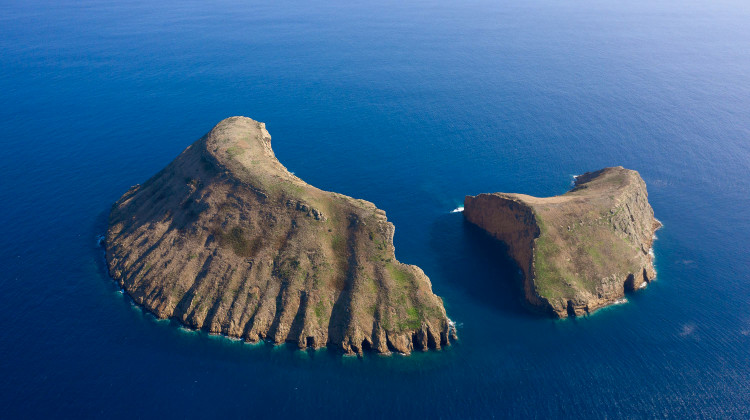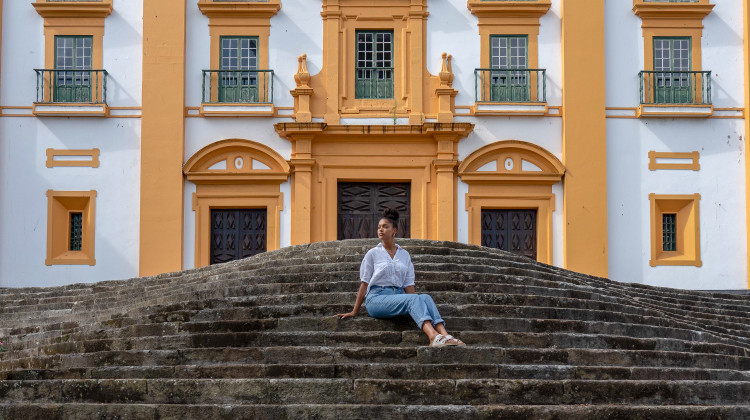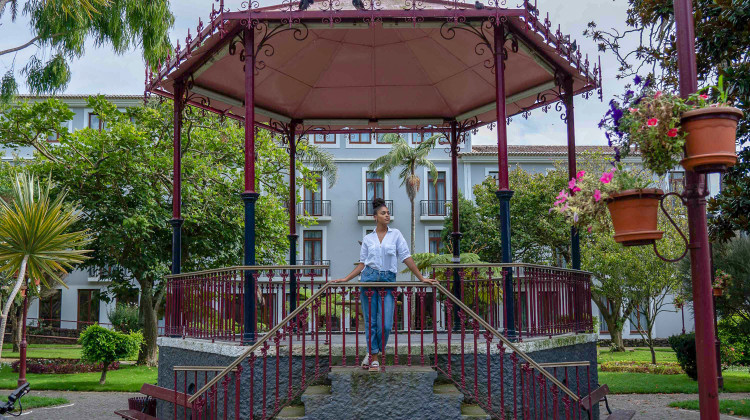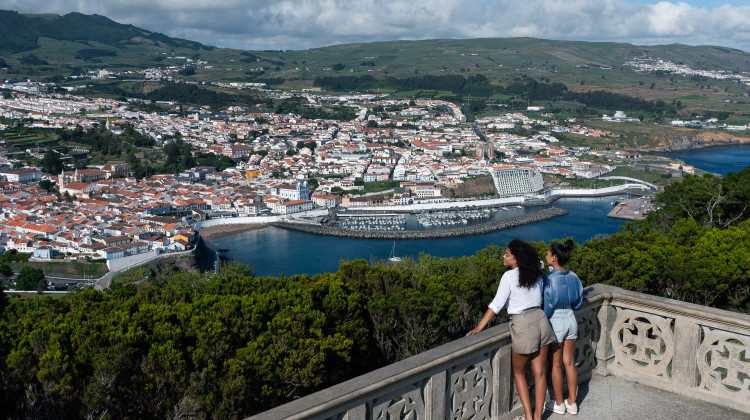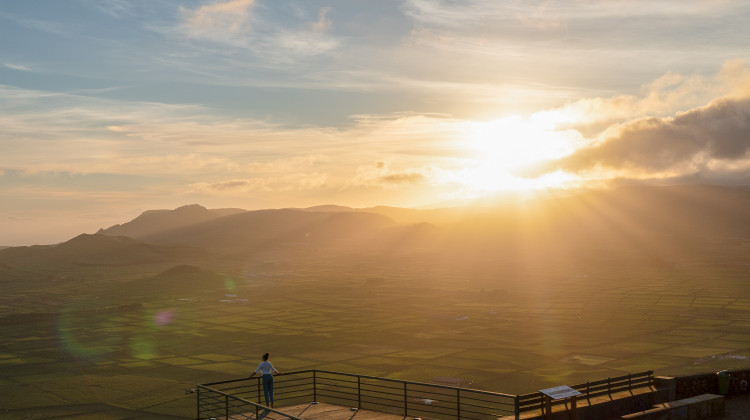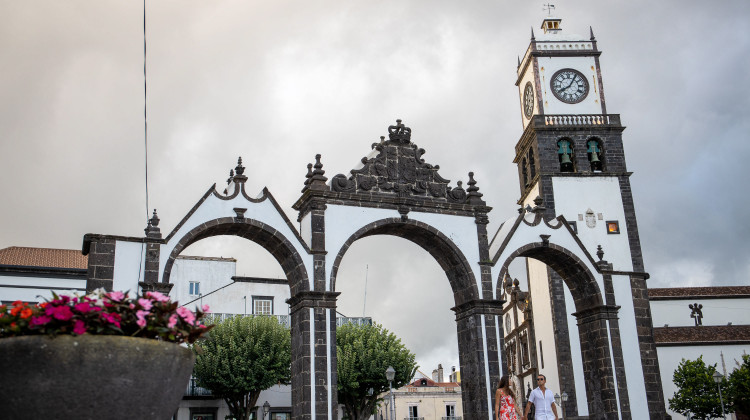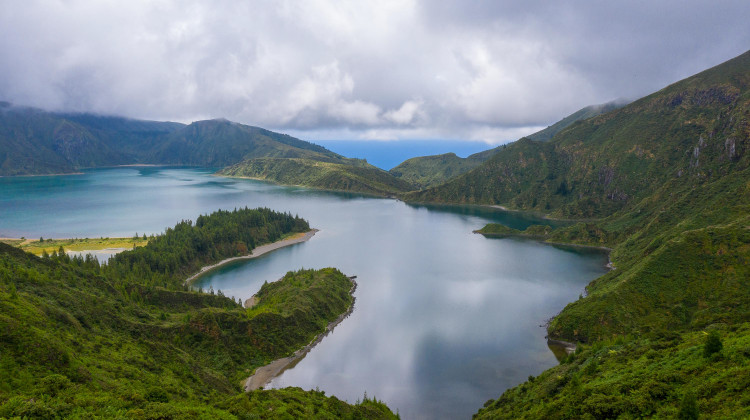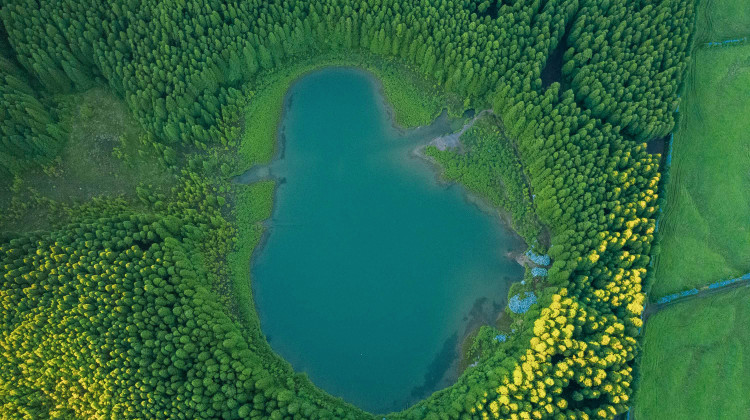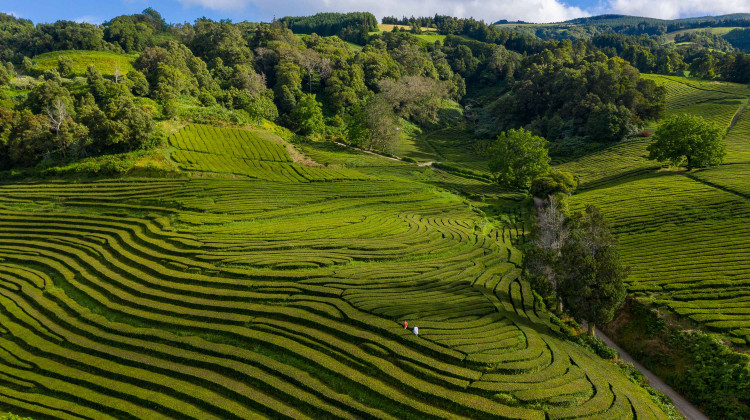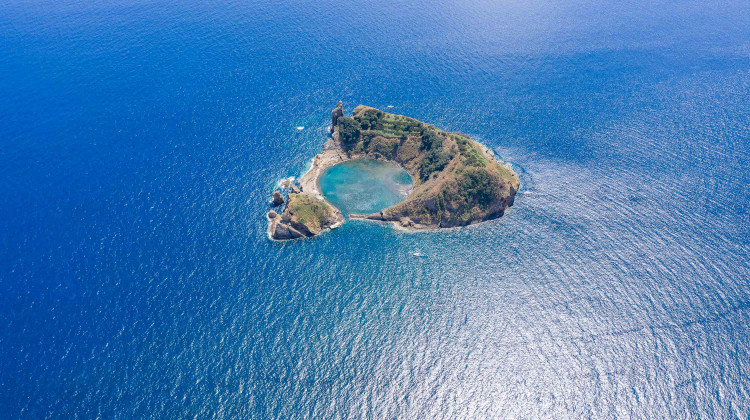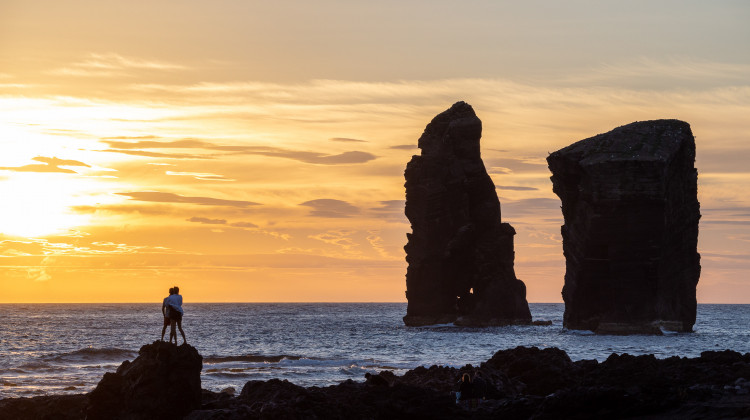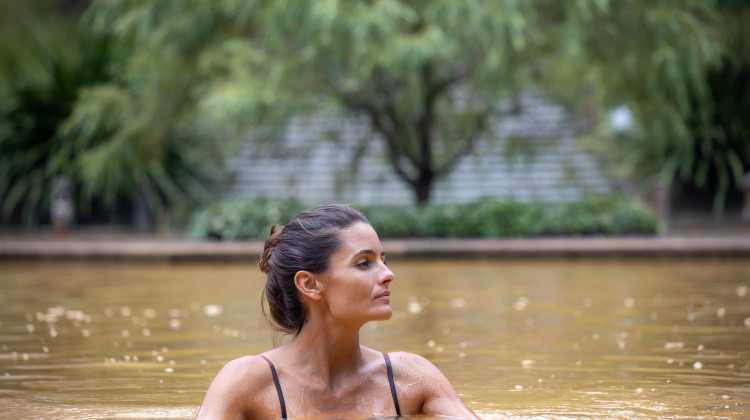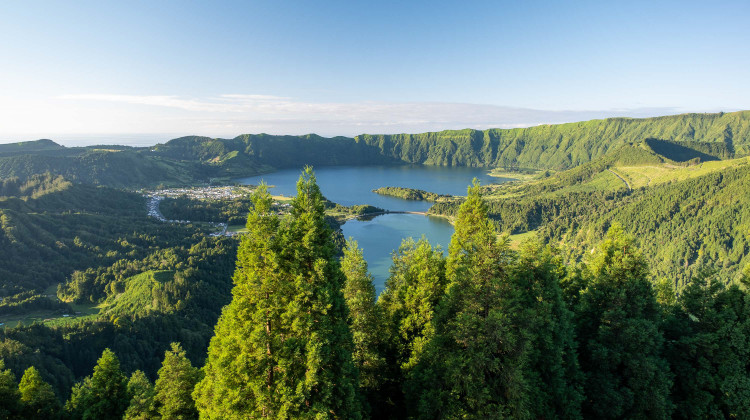 Experience world-class canyoning in the Azores.
Discover the beautiful islands of São Miguel and Terceira and experience world-class canyoning in the Azores!
What's Included?
All flights and connections
Accommodations for your destinations
Canyoning: Ribeira dos Caldeirões – Full day w/transfer and picnic lunch
Canyoning: Salto Cabrito - Full day w/transfer and picnic lunch
Canyoning: Ribeira da Agualva - Half Day
Why we love this deal:
This package is the perfect opportunity for you to discover the two most popular islands of the Azores archipelago;
This deal includes 2 canyoning adventures in São Miguel Island and 1 in Terceira Island;
Breakfast may be included during your stay, depending on the accommodation selected on each island;
You'll get the chance to discover the enchanting beauty and unspoiled nature of Terceira Island's verdant valleys, flowers, mountains, and lakes. Explore the ancient lava cave of Algar do Carvão, one of the very few volcanoes that welcome and encourages visitors;
Discover São Miguel Island and fall in love with its breathtaking views, delicious regional cuisine, and friendly locals. Head to one of the island's many gorgeous black sand beaches and visit the only tea plantation in Europe and taste delicious locally grown pineapple;

You can customize your travel itinerary according to your preferences. Options include: adding additional nights to your stay, car rental, or some other experience to make your itinerary even more unique and special;

You won't have to worry about anything, as we have taken care of everything for you.
Flexible Package Policy:
Only $150 to book your trip now!

All that is required to secure your desired dates and current incredible price being offered for your dream trip is a deposit of $150. You'll then pay the remainder of your trip 45 days before your departure date.

Cancel up to 45 days before your initial departure date and the refund will be made by the same initial payment method, without questions or complications.
About the Experience:
Canyoning offers visitors one of the best ways to experience the unspoiled nature of the Azores. Canyoning is a water sport that can be enjoyed by people of all ages who enjoy adventure and fun. Imagine a single activity that combines hiking, rappelling, jumping and swimming through the breathtakingly beautiful and deep ravines and waterfalls in the Azores. Canyoning does just that!
The adrenaline surge and absolutely surreal experience that this popular Azores activity provides is simply beyond compare and impossible to describe in words, but suffice to say, canyoning amid the Azores´ idyllic nature is the best way to see the islands. The islands of São Miguel, São Jorge, and Flores in particular offer an ample amount of exhilarating canyoning options, all of which can be catered to adventurers of most all levels, even beginners.
There are many local tour companies that offer guided canyoning adventures for those looking to literally get their feet wet and are just starting out, upon which you can look forward to abseiling down waterfalls, scrambling over rocks, and jumping into glistening rock pools filled with crystal clear water. The warm and temperate climate of the Azores is a big plus for this adventure, as even though you will surely get wet, this exciting activity can still be enjoyed year-round.
About the Destination:
Travel to the beautiful islands of the Azores and experience world-class canyoning with our fantastic package deal that includes flight, hotel, and canyoning for a great price.
Blessed with unspoiled nature of luxuriant green forests filled with exotic flora, gorgeous waterfalls, crystal clear water pools, and amazing views, the Azores are one of Europe's best canyoning destinations. Discover the spectacular islands of São Miguel and Terceira in an adventurous way. Experience nature at its best as you descend canyons, jump into natural pools, rappel down waterfalls and slide between rocks in magical surroundings. You will surely feel as if you were in a natural water park.
After so much adrenaline, take some time to relax and enjoy the many wonderful sights and experiences of São Miguel and Terceira.
On São Miguel, the green gem of the Atlantic, marvel at its exciting volcanic activity. Admire the extinct volcanos and crater lakes, soak in natural hot springs surrounded by lush vegetation, admire the power of the Earth at Calderas, and enjoy the unique cozido, thermally cooked under the ground in stunning Furnas. Indulge in a delicious meal at a seaside restaurant with gorgeous beach views. This and much more awaits you!
On Terceira, home to one of the archipelago's UNESCO World Heritage Sites, enjoy the island's historical and beautiful architecture. Visit the stunning grottoes of Algar do Carvão, take a dip in one of the island's natural lava swimming pools and admire Terceira's fortress and castle. Be sure to try the tasty Alcatra of Terceira.
The beauty of São Miguel and Terceira islands coupled with excellent canyoning experiences in spectacular surroundings make for an unforgettable vacation.
Check out our Azores Travel Guide for more informations and tips.
Protect your trip
Travel insurance available after the payment.
Notice: Estimated price per person based on 2 adults in a double room.
Reward points discount: -$
0
.00
Protect your trip
Travel insurance available after the payment.
Continue in another device
Trust the Local Experts
Hassle-free Experience
Full Support
Save Time & Money
Frequently Asked Questions
Contact us
Have questions?
Contact our Support Team
Everyday:
08:00 AM
to
12:00 AM