Fishing Tour: Big Game Fishing - Half Day
Location: São Miguel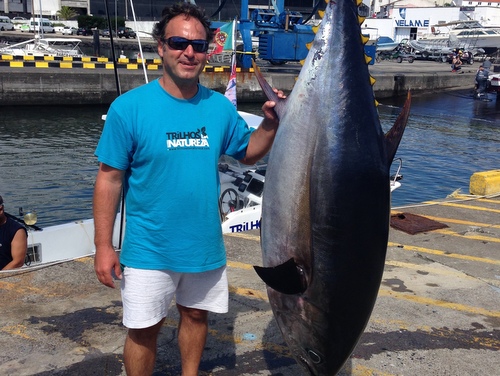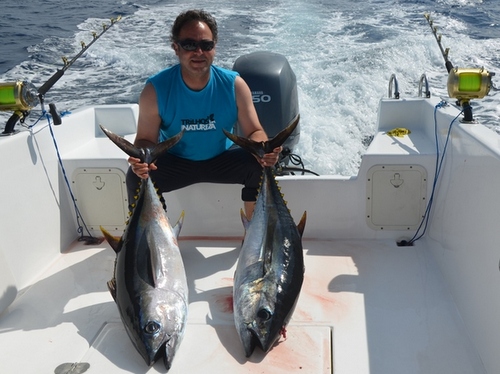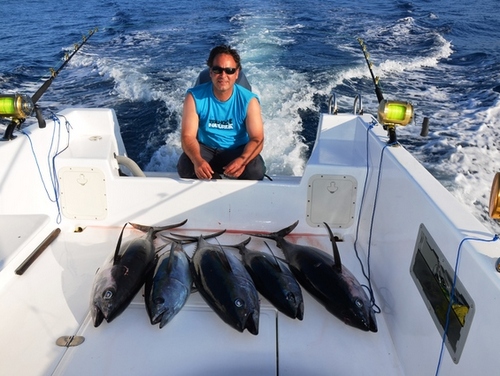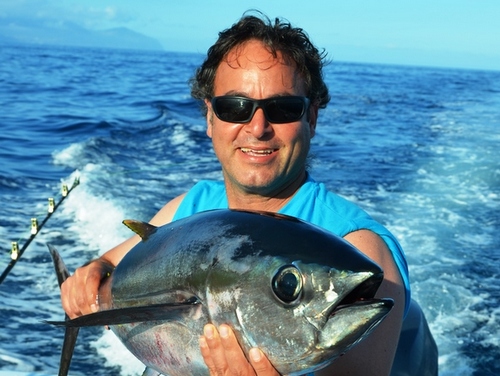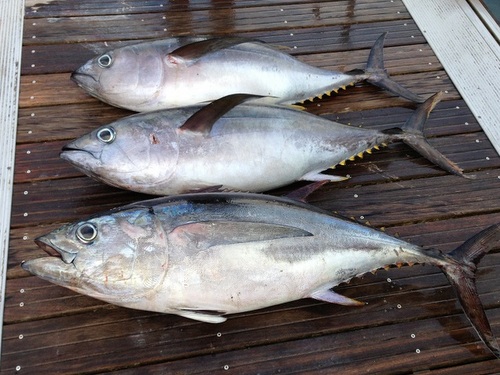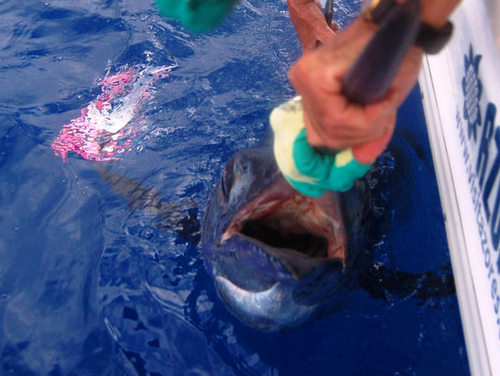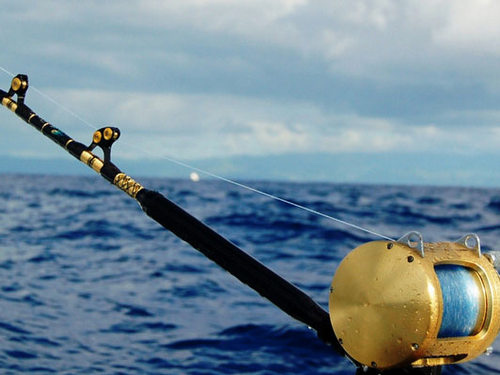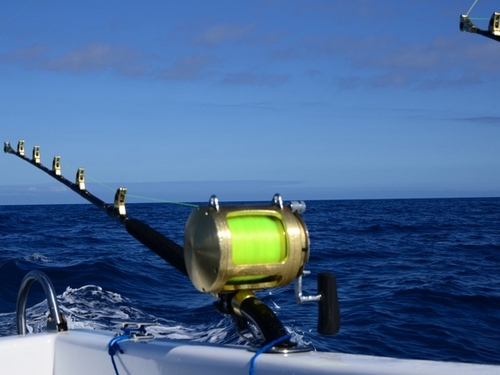 Choose your schedule
09:00 AM - 01:00 PM
$1,190.08
02:00 PM - 06:00 PM
$1,190.08
Choose your schedule
09:00 AM - 01:00 PM
$1,190.08
02:00 PM - 06:00 PM
$1,190.08
Choose your schedule
09:00 AM - 01:00 PM
$1,190.08
02:00 PM - 06:00 PM
$1,190.08
Choose your schedule
09:00 AM - 01:00 PM
$1,190.08
02:00 PM - 06:00 PM
$1,190.08
Choose your schedule
09:00 AM - 01:00 PM
$1,190.08
02:00 PM - 06:00 PM
$1,190.08
Choose your schedule
09:00 AM - 01:00 PM
$1,190.08
02:00 PM - 06:00 PM
$1,190.08
Choose your schedule
09:00 AM - 01:00 PM
$1,190.08
02:00 PM - 06:00 PM
$1,190.08
Choose your schedule
09:00 AM - 01:00 PM
$1,190.08
02:00 PM - 06:00 PM
$1,190.08
Choose your schedule
09:00 AM - 01:00 PM
$1,190.08
02:00 PM - 06:00 PM
$1,190.08
Choose your schedule
09:00 AM - 01:00 PM
$1,190.08
02:00 PM - 06:00 PM
$1,190.08
Choose your schedule
09:00 AM - 01:00 PM
$1,190.08
02:00 PM - 06:00 PM
$1,190.08
Choose your schedule
09:00 AM - 01:00 PM
$1,190.08
02:00 PM - 06:00 PM
$1,190.08
Choose your schedule
09:00 AM - 01:00 PM
$1,190.08
02:00 PM - 06:00 PM
$1,190.08
Choose your schedule
09:00 AM - 01:00 PM
$1,190.08
02:00 PM - 06:00 PM
$1,190.08
Choose your schedule
09:00 AM - 01:00 PM
$1,190.08
02:00 PM - 06:00 PM
$1,190.08
Choose your schedule
09:00 AM - 01:00 PM
$1,190.08
02:00 PM - 06:00 PM
$1,190.08
Choose your schedule
09:00 AM - 01:00 PM
$1,190.08
02:00 PM - 06:00 PM
$1,190.08
Choose your schedule
09:00 AM - 01:00 PM
$1,190.08
02:00 PM - 06:00 PM
$1,190.08
Choose your schedule
09:00 AM - 01:00 PM
$1,190.08
02:00 PM - 06:00 PM
$1,190.08
Choose your schedule
09:00 AM - 01:00 PM
$1,190.08
02:00 PM - 06:00 PM
$1,190.08
Choose your schedule
09:00 AM - 01:00 PM
$1,190.08
02:00 PM - 06:00 PM
$1,190.08
Choose your schedule
09:00 AM - 01:00 PM
$1,190.08
02:00 PM - 06:00 PM
$1,190.08
Choose your schedule
09:00 AM - 01:00 PM
$1,190.08
02:00 PM - 06:00 PM
$1,190.08
Choose your schedule
09:00 AM - 01:00 PM
$1,190.08
02:00 PM - 06:00 PM
$1,190.08
Choose your schedule
09:00 AM - 01:00 PM
$1,190.08
02:00 PM - 06:00 PM
$1,190.08
Choose your schedule
09:00 AM - 01:00 PM
$1,190.08
02:00 PM - 06:00 PM
$1,190.08
Choose your schedule
09:00 AM - 01:00 PM
$1,190.08
02:00 PM - 06:00 PM
$1,190.08
Choose your schedule
09:00 AM - 01:00 PM
$1,190.08
02:00 PM - 06:00 PM
$1,190.08
Choose your schedule
09:00 AM - 01:00 PM
$1,190.08
02:00 PM - 06:00 PM
$1,190.08
Choose your schedule
09:00 AM - 01:00 PM
$1,190.08
02:00 PM - 06:00 PM
$1,190.08
Choose your schedule
09:00 AM - 01:00 PM
$1,190.08
02:00 PM - 06:00 PM
$1,190.08
Choose your schedule
09:00 AM - 01:00 PM
$1,190.08
02:00 PM - 06:00 PM
$1,190.08
Choose your schedule
09:00 AM - 01:00 PM
$1,190.08
02:00 PM - 06:00 PM
$1,190.08
Choose your schedule
09:00 AM - 01:00 PM
$1,190.08
02:00 PM - 06:00 PM
$1,190.08
Choose your schedule
09:00 AM - 01:00 PM
$1,190.08
02:00 PM - 06:00 PM
$1,190.08
Choose your schedule
09:00 AM - 01:00 PM
$1,190.08
02:00 PM - 06:00 PM
$1,190.08
Choose your schedule
09:00 AM - 01:00 PM
$1,190.08
02:00 PM - 06:00 PM
$1,190.08
Choose your schedule
09:00 AM - 01:00 PM
$1,190.08
02:00 PM - 06:00 PM
$1,190.08
Choose your schedule
09:00 AM - 01:00 PM
$1,190.08
02:00 PM - 06:00 PM
$1,190.08
Choose your schedule
09:00 AM - 01:00 PM
$1,190.08
02:00 PM - 06:00 PM
$1,190.08
Choose your schedule
09:00 AM - 01:00 PM
$1,190.08
02:00 PM - 06:00 PM
$1,190.08
Choose your schedule
09:00 AM - 01:00 PM
$1,190.08
02:00 PM - 06:00 PM
$1,190.08
Choose your schedule
09:00 AM - 01:00 PM
$1,190.08
02:00 PM - 06:00 PM
$1,190.08
Choose your schedule
09:00 AM - 01:00 PM
$1,190.08
02:00 PM - 06:00 PM
$1,190.08
Choose your schedule
09:00 AM - 01:00 PM
$1,190.08
02:00 PM - 06:00 PM
$1,190.08
Choose your schedule
09:00 AM - 01:00 PM
$1,190.08
02:00 PM - 06:00 PM
$1,190.08
Choose your schedule
09:00 AM - 01:00 PM
$1,190.08
02:00 PM - 06:00 PM
$1,190.08
Choose your schedule
09:00 AM - 01:00 PM
$1,190.08
02:00 PM - 06:00 PM
$1,190.08
Choose your schedule
09:00 AM - 01:00 PM
$1,190.08
02:00 PM - 06:00 PM
$1,190.08
Choose your schedule
09:00 AM - 01:00 PM
$1,190.08
02:00 PM - 06:00 PM
$1,190.08
Choose your schedule
09:00 AM - 01:00 PM
$1,190.08
02:00 PM - 06:00 PM
$1,190.08
Choose your schedule
09:00 AM - 01:00 PM
$1,190.08
02:00 PM - 06:00 PM
$1,190.08
Choose your schedule
09:00 AM - 01:00 PM
$1,190.08
02:00 PM - 06:00 PM
$1,190.08
Choose your schedule
09:00 AM - 01:00 PM
$1,190.08
02:00 PM - 06:00 PM
$1,190.08
Choose your schedule
09:00 AM - 01:00 PM
$1,190.08
02:00 PM - 06:00 PM
$1,190.08
Choose your schedule
09:00 AM - 01:00 PM
$1,190.08
02:00 PM - 06:00 PM
$1,190.08
Choose your schedule
09:00 AM - 01:00 PM
$1,190.08
02:00 PM - 06:00 PM
$1,190.08
Choose your schedule
09:00 AM - 01:00 PM
$1,190.08
02:00 PM - 06:00 PM
$1,190.08
Choose your schedule
09:00 AM - 01:00 PM
$1,190.08
02:00 PM - 06:00 PM
$1,190.08
Choose your schedule
09:00 AM - 01:00 PM
$1,190.08
02:00 PM - 06:00 PM
$1,190.08
Choose your schedule
09:00 AM - 01:00 PM
$1,190.08
02:00 PM - 06:00 PM
$1,190.08
Choose your schedule
09:00 AM - 01:00 PM
$1,190.08
02:00 PM - 06:00 PM
$1,190.08
Choose your schedule
09:00 AM - 01:00 PM
$1,190.08
02:00 PM - 06:00 PM
$1,190.08
Choose your schedule
09:00 AM - 01:00 PM
$1,190.08
02:00 PM - 06:00 PM
$1,190.08
Choose your schedule
09:00 AM - 01:00 PM
$1,190.08
02:00 PM - 06:00 PM
$1,190.08
Choose your schedule
09:00 AM - 01:00 PM
$1,190.08
02:00 PM - 06:00 PM
$1,190.08
Choose your schedule
09:00 AM - 01:00 PM
$1,190.08
02:00 PM - 06:00 PM
$1,190.08
Choose your schedule
09:00 AM - 01:00 PM
$1,190.08
02:00 PM - 06:00 PM
$1,190.08
Choose your schedule
09:00 AM - 01:00 PM
$1,190.08
02:00 PM - 06:00 PM
$1,190.08
Choose your schedule
09:00 AM - 01:00 PM
$1,190.08
02:00 PM - 06:00 PM
$1,190.08
Choose your schedule
09:00 AM - 01:00 PM
$1,190.08
02:00 PM - 06:00 PM
$1,190.08
Choose your schedule
09:00 AM - 01:00 PM
$1,190.08
02:00 PM - 06:00 PM
$1,190.08
Choose your schedule
09:00 AM - 01:00 PM
$1,190.08
02:00 PM - 06:00 PM
$1,190.08
Choose your schedule
09:00 AM - 01:00 PM
$1,190.08
02:00 PM - 06:00 PM
$1,190.08
Choose your schedule
09:00 AM - 01:00 PM
$1,190.08
02:00 PM - 06:00 PM
$1,190.08
Choose your schedule
09:00 AM - 01:00 PM
$1,190.08
02:00 PM - 06:00 PM
$1,190.08
Choose your schedule
09:00 AM - 01:00 PM
$1,190.08
02:00 PM - 06:00 PM
$1,190.08
Choose your schedule
09:00 AM - 01:00 PM
$1,190.08
02:00 PM - 06:00 PM
$1,190.08
Choose your schedule
09:00 AM - 01:00 PM
$1,190.08
02:00 PM - 06:00 PM
$1,190.08
Choose your schedule
09:00 AM - 01:00 PM
$1,190.08
02:00 PM - 06:00 PM
$1,190.08
Choose your schedule
09:00 AM - 01:00 PM
$1,190.08
02:00 PM - 06:00 PM
$1,190.08
Choose your schedule
09:00 AM - 01:00 PM
$1,190.08
02:00 PM - 06:00 PM
$1,190.08
Choose your schedule
09:00 AM - 01:00 PM
$1,190.08
02:00 PM - 06:00 PM
$1,190.08
Choose your schedule
09:00 AM - 01:00 PM
$1,190.08
02:00 PM - 06:00 PM
$1,190.08
Choose your schedule
09:00 AM - 01:00 PM
$1,190.08
02:00 PM - 06:00 PM
$1,190.08
Choose your schedule
09:00 AM - 01:00 PM
$1,190.08
02:00 PM - 06:00 PM
$1,190.08
Choose your schedule
09:00 AM - 01:00 PM
$1,190.08
02:00 PM - 06:00 PM
$1,190.08
Choose your schedule
09:00 AM - 01:00 PM
$1,190.08
02:00 PM - 06:00 PM
$1,190.08
Choose your schedule
09:00 AM - 01:00 PM
$1,190.08
02:00 PM - 06:00 PM
$1,190.08
Choose your schedule
09:00 AM - 01:00 PM
$1,190.08
02:00 PM - 06:00 PM
$1,190.08
Choose your schedule
09:00 AM - 01:00 PM
$1,190.08
02:00 PM - 06:00 PM
$1,190.08
Choose your schedule
09:00 AM - 01:00 PM
$1,190.08
02:00 PM - 06:00 PM
$1,190.08
Choose your schedule
09:00 AM - 01:00 PM
$1,190.08
02:00 PM - 06:00 PM
$1,190.08
Choose your schedule
09:00 AM - 01:00 PM
$1,190.08
02:00 PM - 06:00 PM
$1,190.08
Choose your schedule
09:00 AM - 01:00 PM
$1,190.08
02:00 PM - 06:00 PM
$1,190.08
Choose your schedule
09:00 AM - 01:00 PM
$1,190.08
02:00 PM - 06:00 PM
$1,190.08
Choose your schedule
09:00 AM - 01:00 PM
$1,190.08
02:00 PM - 06:00 PM
$1,190.08
Choose your schedule
09:00 AM - 01:00 PM
$1,190.08
02:00 PM - 06:00 PM
$1,190.08
Choose your schedule
09:00 AM - 01:00 PM
$1,190.08
02:00 PM - 06:00 PM
$1,190.08
Choose your schedule
09:00 AM - 01:00 PM
$1,190.08
02:00 PM - 06:00 PM
$1,190.08
Choose your schedule
09:00 AM - 01:00 PM
$1,190.08
02:00 PM - 06:00 PM
$1,190.08
Choose your schedule
09:00 AM - 01:00 PM
$1,190.08
02:00 PM - 06:00 PM
$1,190.08
Choose your schedule
09:00 AM - 01:00 PM
$1,190.08
02:00 PM - 06:00 PM
$1,190.08
Choose your schedule
09:00 AM - 01:00 PM
$1,190.08
02:00 PM - 06:00 PM
$1,190.08
Choose your schedule
09:00 AM - 01:00 PM
$1,190.08
02:00 PM - 06:00 PM
$1,190.08
Choose your schedule
09:00 AM - 01:00 PM
$1,190.08
02:00 PM - 06:00 PM
$1,190.08
Choose your schedule
09:00 AM - 01:00 PM
$1,190.08
02:00 PM - 06:00 PM
$1,190.08
Choose your schedule
09:00 AM - 01:00 PM
$1,190.08
02:00 PM - 06:00 PM
$1,190.08
Choose your schedule
09:00 AM - 01:00 PM
$1,190.08
02:00 PM - 06:00 PM
$1,190.08
Choose your schedule
09:00 AM - 01:00 PM
$1,190.08
02:00 PM - 06:00 PM
$1,190.08
Choose your schedule
09:00 AM - 01:00 PM
$1,190.08
02:00 PM - 06:00 PM
$1,190.08
Choose your schedule
09:00 AM - 01:00 PM
$1,190.08
02:00 PM - 06:00 PM
$1,190.08
Choose your schedule
09:00 AM - 01:00 PM
$1,190.08
02:00 PM - 06:00 PM
$1,190.08
Choose your schedule
09:00 AM - 01:00 PM
$1,190.08
02:00 PM - 06:00 PM
$1,190.08
Choose your schedule
09:00 AM - 01:00 PM
$1,190.08
02:00 PM - 06:00 PM
$1,190.08
Choose your schedule
09:00 AM - 01:00 PM
$1,190.08
02:00 PM - 06:00 PM
$1,190.08
Choose your schedule
09:00 AM - 01:00 PM
$1,190.08
02:00 PM - 06:00 PM
$1,190.08
Choose your schedule
09:00 AM - 01:00 PM
$1,190.08
02:00 PM - 06:00 PM
$1,190.08
Choose your schedule
09:00 AM - 01:00 PM
$1,190.08
02:00 PM - 06:00 PM
$1,190.08
Choose your schedule
09:00 AM - 01:00 PM
$1,190.08
02:00 PM - 06:00 PM
$1,190.08
Choose your schedule
09:00 AM - 01:00 PM
$1,190.08
02:00 PM - 06:00 PM
$1,190.08
Choose your schedule
09:00 AM - 01:00 PM
$1,190.08
02:00 PM - 06:00 PM
$1,190.08
Choose your schedule
09:00 AM - 01:00 PM
$1,190.08
02:00 PM - 06:00 PM
$1,190.08
Choose your schedule
09:00 AM - 01:00 PM
$1,190.08
02:00 PM - 06:00 PM
$1,190.08
Choose your schedule
09:00 AM - 01:00 PM
$1,190.08
02:00 PM - 06:00 PM
$1,190.08
Choose your schedule
09:00 AM - 01:00 PM
$1,190.08
02:00 PM - 06:00 PM
$1,190.08
Choose your schedule
09:00 AM - 01:00 PM
$1,190.08
02:00 PM - 06:00 PM
$1,190.08
Choose your schedule
09:00 AM - 01:00 PM
$1,190.08
02:00 PM - 06:00 PM
$1,190.08
Choose your schedule
09:00 AM - 01:00 PM
$1,190.08
02:00 PM - 06:00 PM
$1,190.08
Choose your schedule
09:00 AM - 01:00 PM
$1,190.08
02:00 PM - 06:00 PM
$1,190.08
Choose your schedule
09:00 AM - 01:00 PM
$1,190.08
02:00 PM - 06:00 PM
$1,190.08
Choose your schedule
09:00 AM - 01:00 PM
$1,190.08
02:00 PM - 06:00 PM
$1,190.08
Choose your schedule
09:00 AM - 01:00 PM
$1,190.08
02:00 PM - 06:00 PM
$1,190.08
Choose your schedule
09:00 AM - 01:00 PM
$1,190.08
02:00 PM - 06:00 PM
$1,190.08
Choose your schedule
09:00 AM - 01:00 PM
$1,190.08
02:00 PM - 06:00 PM
$1,190.08
Choose your schedule
09:00 AM - 01:00 PM
$1,190.08
02:00 PM - 06:00 PM
$1,190.08
Choose your schedule
09:00 AM - 01:00 PM
$1,190.08
02:00 PM - 06:00 PM
$1,190.08
Choose your schedule
09:00 AM - 01:00 PM
$1,190.08
02:00 PM - 06:00 PM
$1,190.08
Choose your schedule
09:00 AM - 01:00 PM
$1,190.08
02:00 PM - 06:00 PM
$1,190.08
Choose your schedule
09:00 AM - 01:00 PM
$1,190.08
02:00 PM - 06:00 PM
$1,190.08
Choose your schedule
09:00 AM - 01:00 PM
$1,190.08
02:00 PM - 06:00 PM
$1,190.08
Choose your schedule
09:00 AM - 01:00 PM
$1,190.08
02:00 PM - 06:00 PM
$1,190.08
Choose your schedule
09:00 AM - 01:00 PM
$1,190.08
02:00 PM - 06:00 PM
$1,190.08
Choose your schedule
09:00 AM - 01:00 PM
$1,190.08
02:00 PM - 06:00 PM
$1,190.08
Choose your schedule
09:00 AM - 01:00 PM
$1,190.08
02:00 PM - 06:00 PM
$1,190.08
Choose your schedule
09:00 AM - 01:00 PM
$1,190.08
02:00 PM - 06:00 PM
$1,190.08
Choose your schedule
09:00 AM - 01:00 PM
$1,190.08
02:00 PM - 06:00 PM
$1,190.08
Choose your schedule
09:00 AM - 01:00 PM
$1,190.08
02:00 PM - 06:00 PM
$1,190.08
Choose your schedule
09:00 AM - 01:00 PM
$1,190.08
02:00 PM - 06:00 PM
$1,190.08
Choose your schedule
09:00 AM - 01:00 PM
$1,190.08
02:00 PM - 06:00 PM
$1,190.08
Choose your schedule
09:00 AM - 01:00 PM
$1,190.08
02:00 PM - 06:00 PM
$1,190.08
Choose your schedule
09:00 AM - 01:00 PM
$1,190.08
02:00 PM - 06:00 PM
$1,190.08
Choose your schedule
09:00 AM - 01:00 PM
$1,190.08
02:00 PM - 06:00 PM
$1,190.08
Choose your schedule
09:00 AM - 01:00 PM
$1,190.08
02:00 PM - 06:00 PM
$1,190.08
Choose your schedule
09:00 AM - 01:00 PM
$1,190.08
02:00 PM - 06:00 PM
$1,190.08
Choose your schedule
09:00 AM - 01:00 PM
$1,190.08
02:00 PM - 06:00 PM
$1,190.08
Choose your schedule
09:00 AM - 01:00 PM
$1,190.08
02:00 PM - 06:00 PM
$1,190.08
Choose your schedule
09:00 AM - 01:00 PM
$1,190.08
02:00 PM - 06:00 PM
$1,190.08
Choose your schedule
09:00 AM - 01:00 PM
$1,190.08
02:00 PM - 06:00 PM
$1,190.08
Choose your schedule
09:00 AM - 01:00 PM
$1,190.08
02:00 PM - 06:00 PM
$1,190.08
Choose your schedule
09:00 AM - 01:00 PM
$1,190.08
02:00 PM - 06:00 PM
$1,190.08
Choose your schedule
09:00 AM - 01:00 PM
$1,190.08
02:00 PM - 06:00 PM
$1,190.08
Choose your schedule
09:00 AM - 01:00 PM
$1,190.08
02:00 PM - 06:00 PM
$1,190.08
Choose your schedule
09:00 AM - 01:00 PM
$1,190.08
02:00 PM - 06:00 PM
$1,190.08
Choose your schedule
09:00 AM - 01:00 PM
$1,190.08
02:00 PM - 06:00 PM
$1,190.08
Choose your schedule
09:00 AM - 01:00 PM
$1,190.08
02:00 PM - 06:00 PM
$1,190.08
Choose your schedule
09:00 AM - 01:00 PM
$1,190.08
02:00 PM - 06:00 PM
$1,190.08
Choose your schedule
09:00 AM - 01:00 PM
$1,190.08
02:00 PM - 06:00 PM
$1,190.08
Choose your schedule
09:00 AM - 01:00 PM
$1,190.08
02:00 PM - 06:00 PM
$1,190.08
Choose your schedule
09:00 AM - 01:00 PM
$1,190.08
02:00 PM - 06:00 PM
$1,190.08
Choose your schedule
09:00 AM - 01:00 PM
$1,190.08
02:00 PM - 06:00 PM
$1,190.08
Choose your schedule
09:00 AM - 01:00 PM
$1,190.08
02:00 PM - 06:00 PM
$1,190.08
Choose your schedule
09:00 AM - 01:00 PM
$1,190.08
02:00 PM - 06:00 PM
$1,190.08
Choose your schedule
09:00 AM - 01:00 PM
$1,190.08
02:00 PM - 06:00 PM
$1,190.08
Choose your schedule
09:00 AM - 01:00 PM
$1,190.08
02:00 PM - 06:00 PM
$1,190.08
Choose your schedule
09:00 AM - 01:00 PM
$1,190.08
02:00 PM - 06:00 PM
$1,190.08
Choose your schedule
09:00 AM - 01:00 PM
$1,190.08
02:00 PM - 06:00 PM
$1,190.08
Choose your schedule
09:00 AM - 01:00 PM
$1,190.08
02:00 PM - 06:00 PM
$1,190.08
Choose your schedule
09:00 AM - 01:00 PM
$1,190.08
02:00 PM - 06:00 PM
$1,190.08
Choose your schedule
09:00 AM - 01:00 PM
$1,190.08
02:00 PM - 06:00 PM
$1,190.08
Choose your schedule
09:00 AM - 01:00 PM
$1,190.08
02:00 PM - 06:00 PM
$1,190.08
Choose your schedule
09:00 AM - 01:00 PM
$1,190.08
02:00 PM - 06:00 PM
$1,190.08
Choose your schedule
09:00 AM - 01:00 PM
$1,190.08
02:00 PM - 06:00 PM
$1,190.08
Choose your schedule
09:00 AM - 01:00 PM
$1,190.08
02:00 PM - 06:00 PM
$1,190.08
Choose your schedule
09:00 AM - 01:00 PM
$1,190.08
02:00 PM - 06:00 PM
$1,190.08
Choose your schedule
09:00 AM - 01:00 PM
$1,190.08
02:00 PM - 06:00 PM
$1,190.08
Choose your schedule
09:00 AM - 01:00 PM
$1,190.08
02:00 PM - 06:00 PM
$1,190.08
Choose your schedule
09:00 AM - 01:00 PM
$1,190.08
02:00 PM - 06:00 PM
$1,190.08
Choose your schedule
09:00 AM - 01:00 PM
$1,190.08
02:00 PM - 06:00 PM
$1,190.08
Choose your schedule
09:00 AM - 01:00 PM
$1,190.08
02:00 PM - 06:00 PM
$1,190.08
Choose your schedule
09:00 AM - 01:00 PM
$1,190.08
02:00 PM - 06:00 PM
$1,190.08
Choose your schedule
09:00 AM - 01:00 PM
$1,190.08
02:00 PM - 06:00 PM
$1,190.08
Choose your schedule
09:00 AM - 01:00 PM
$1,190.08
02:00 PM - 06:00 PM
$1,190.08
Choose your schedule
09:00 AM - 01:00 PM
$1,190.08
02:00 PM - 06:00 PM
$1,190.08
Choose your schedule
09:00 AM - 01:00 PM
$1,190.08
02:00 PM - 06:00 PM
$1,190.08
Choose your schedule
09:00 AM - 01:00 PM
$1,190.08
02:00 PM - 06:00 PM
$1,190.08
Choose your schedule
09:00 AM - 01:00 PM
$1,190.08
02:00 PM - 06:00 PM
$1,190.08
Choose your schedule
09:00 AM - 01:00 PM
$1,190.08
02:00 PM - 06:00 PM
$1,190.08
Choose your schedule
09:00 AM - 01:00 PM
$1,190.08
02:00 PM - 06:00 PM
$1,190.08
Choose your schedule
09:00 AM - 01:00 PM
$1,190.08
02:00 PM - 06:00 PM
$1,190.08
Choose your schedule
09:00 AM - 01:00 PM
$1,190.08
02:00 PM - 06:00 PM
$1,190.08
Choose your schedule
09:00 AM - 01:00 PM
$1,190.08
02:00 PM - 06:00 PM
$1,190.08
Choose your schedule
09:00 AM - 01:00 PM
$1,190.08
02:00 PM - 06:00 PM
$1,190.08
Choose your schedule
09:00 AM - 01:00 PM
$1,190.08
02:00 PM - 06:00 PM
$1,190.08
Choose your schedule
09:00 AM - 01:00 PM
$1,190.08
02:00 PM - 06:00 PM
$1,190.08
Choose your schedule
09:00 AM - 01:00 PM
$1,190.08
02:00 PM - 06:00 PM
$1,190.08
Choose your schedule
09:00 AM - 01:00 PM
$1,190.08
02:00 PM - 06:00 PM
$1,190.08
Choose your schedule
09:00 AM - 01:00 PM
$1,190.08
02:00 PM - 06:00 PM
$1,190.08
Choose your schedule
09:00 AM - 01:00 PM
$1,190.08
02:00 PM - 06:00 PM
$1,190.08
Choose your schedule
09:00 AM - 01:00 PM
$1,190.08
02:00 PM - 06:00 PM
$1,190.08
Choose your schedule
09:00 AM - 01:00 PM
$1,190.08
02:00 PM - 06:00 PM
$1,190.08
Choose your schedule
09:00 AM - 01:00 PM
$1,190.08
02:00 PM - 06:00 PM
$1,190.08
Choose your schedule
09:00 AM - 01:00 PM
$1,190.08
02:00 PM - 06:00 PM
$1,190.08
Choose your schedule
09:00 AM - 01:00 PM
$1,190.08
02:00 PM - 06:00 PM
$1,190.08
Choose your schedule
09:00 AM - 01:00 PM
$1,190.08
02:00 PM - 06:00 PM
$1,190.08
Choose your schedule
09:00 AM - 01:00 PM
$1,190.08
02:00 PM - 06:00 PM
$1,190.08
Choose your schedule
09:00 AM - 01:00 PM
$1,190.08
02:00 PM - 06:00 PM
$1,190.08
Choose your schedule
09:00 AM - 01:00 PM
$1,190.08
02:00 PM - 06:00 PM
$1,190.08
Choose your schedule
09:00 AM - 01:00 PM
$1,190.08
02:00 PM - 06:00 PM
$1,190.08
Choose your schedule
09:00 AM - 01:00 PM
$1,190.08
02:00 PM - 06:00 PM
$1,190.08
Choose your schedule
09:00 AM - 01:00 PM
$1,190.08
02:00 PM - 06:00 PM
$1,190.08
Choose your schedule
09:00 AM - 01:00 PM
$1,190.08
02:00 PM - 06:00 PM
$1,190.08
Choose your schedule
09:00 AM - 01:00 PM
$1,190.08
02:00 PM - 06:00 PM
$1,190.08
Choose your schedule
09:00 AM - 01:00 PM
$1,190.08
02:00 PM - 06:00 PM
$1,190.08
Choose your schedule
09:00 AM - 01:00 PM
$1,190.08
02:00 PM - 06:00 PM
$1,190.08
Choose your schedule
09:00 AM - 01:00 PM
$1,190.08
02:00 PM - 06:00 PM
$1,190.08
Choose your schedule
09:00 AM - 01:00 PM
$1,190.08
02:00 PM - 06:00 PM
$1,190.08
Choose your schedule
09:00 AM - 01:00 PM
$1,190.08
02:00 PM - 06:00 PM
$1,190.08
Choose your schedule
09:00 AM - 01:00 PM
$1,190.08
02:00 PM - 06:00 PM
$1,190.08
Choose your schedule
09:00 AM - 01:00 PM
$1,190.08
02:00 PM - 06:00 PM
$1,190.08
Choose your schedule
09:00 AM - 01:00 PM
$1,190.08
02:00 PM - 06:00 PM
$1,190.08
Choose your schedule
09:00 AM - 01:00 PM
$1,190.08
02:00 PM - 06:00 PM
$1,190.08
Choose your schedule
09:00 AM - 01:00 PM
$1,190.08
02:00 PM - 06:00 PM
$1,190.08
Choose your schedule
09:00 AM - 01:00 PM
$1,190.08
02:00 PM - 06:00 PM
$1,190.08
Choose your schedule
09:00 AM - 01:00 PM
$1,190.08
02:00 PM - 06:00 PM
$1,190.08
Choose your schedule
09:00 AM - 01:00 PM
$1,190.08
02:00 PM - 06:00 PM
$1,190.08
Choose your schedule
09:00 AM - 01:00 PM
$1,190.08
02:00 PM - 06:00 PM
$1,190.08
Choose your schedule
09:00 AM - 01:00 PM
$1,190.08
02:00 PM - 06:00 PM
$1,190.08
Choose your schedule
09:00 AM - 01:00 PM
$1,190.08
02:00 PM - 06:00 PM
$1,190.08
Choose your schedule
09:00 AM - 01:00 PM
$1,190.08
02:00 PM - 06:00 PM
$1,190.08
Choose your schedule
09:00 AM - 01:00 PM
$1,190.08
02:00 PM - 06:00 PM
$1,190.08
Choose your schedule
09:00 AM - 01:00 PM
$1,190.08
02:00 PM - 06:00 PM
$1,190.08
Choose your schedule
09:00 AM - 01:00 PM
$1,190.08
02:00 PM - 06:00 PM
$1,190.08
Choose your schedule
09:00 AM - 01:00 PM
$1,190.08
02:00 PM - 06:00 PM
$1,190.08
Choose your schedule
09:00 AM - 01:00 PM
$1,190.08
02:00 PM - 06:00 PM
$1,190.08
Choose your schedule
09:00 AM - 01:00 PM
$1,190.08
02:00 PM - 06:00 PM
$1,190.08
Choose your schedule
09:00 AM - 01:00 PM
$1,190.08
02:00 PM - 06:00 PM
$1,190.08
Choose your schedule
09:00 AM - 01:00 PM
$1,190.08
02:00 PM - 06:00 PM
$1,190.08
Choose your schedule
09:00 AM - 01:00 PM
$1,190.08
02:00 PM - 06:00 PM
$1,190.08
Choose your schedule
09:00 AM - 01:00 PM
$1,190.08
02:00 PM - 06:00 PM
$1,190.08
Choose your schedule
09:00 AM - 01:00 PM
$1,190.08
02:00 PM - 06:00 PM
$1,190.08
Choose your schedule
09:00 AM - 01:00 PM
$1,190.08
02:00 PM - 06:00 PM
$1,190.08
Choose your schedule
09:00 AM - 01:00 PM
$1,190.08
02:00 PM - 06:00 PM
$1,190.08
Choose your schedule
09:00 AM - 01:00 PM
$1,190.08
02:00 PM - 06:00 PM
$1,190.08
Choose your schedule
09:00 AM - 01:00 PM
$1,190.08
02:00 PM - 06:00 PM
$1,190.08
Choose your schedule
09:00 AM - 01:00 PM
$1,190.08
02:00 PM - 06:00 PM
$1,190.08
Choose your schedule
09:00 AM - 01:00 PM
$1,190.08
02:00 PM - 06:00 PM
$1,190.08
Choose your schedule
09:00 AM - 01:00 PM
$1,190.08
02:00 PM - 06:00 PM
$1,190.08
Choose your schedule
09:00 AM - 01:00 PM
$1,190.08
02:00 PM - 06:00 PM
$1,190.08
Choose your schedule
09:00 AM - 01:00 PM
$1,190.08
02:00 PM - 06:00 PM
$1,190.08
Choose your schedule
09:00 AM - 01:00 PM
$1,190.08
02:00 PM - 06:00 PM
$1,190.08
Choose your schedule
09:00 AM - 01:00 PM
$1,190.08
02:00 PM - 06:00 PM
$1,190.08
Choose your schedule
09:00 AM - 01:00 PM
$1,190.08
02:00 PM - 06:00 PM
$1,190.08
Choose your schedule
09:00 AM - 01:00 PM
$1,190.08
02:00 PM - 06:00 PM
$1,190.08
Choose your schedule
09:00 AM - 01:00 PM
$1,190.08
02:00 PM - 06:00 PM
$1,190.08
Choose your schedule
09:00 AM - 01:00 PM
$1,190.08
02:00 PM - 06:00 PM
$1,190.08
Choose your schedule
09:00 AM - 01:00 PM
$1,190.08
02:00 PM - 06:00 PM
$1,190.08
Choose your schedule
09:00 AM - 01:00 PM
$1,190.08
02:00 PM - 06:00 PM
$1,190.08
Choose your schedule
09:00 AM - 01:00 PM
$1,190.08
02:00 PM - 06:00 PM
$1,190.08
Choose your schedule
09:00 AM - 01:00 PM
$1,190.08
02:00 PM - 06:00 PM
$1,190.08
Choose your schedule
09:00 AM - 01:00 PM
$1,190.08
02:00 PM - 06:00 PM
$1,190.08
Choose your schedule
09:00 AM - 01:00 PM
$1,190.08
02:00 PM - 06:00 PM
$1,190.08
Choose your schedule
09:00 AM - 01:00 PM
$1,190.08
02:00 PM - 06:00 PM
$1,190.08
Choose your schedule
09:00 AM - 01:00 PM
$1,190.08
02:00 PM - 06:00 PM
$1,190.08
Choose your schedule
09:00 AM - 01:00 PM
$1,190.08
02:00 PM - 06:00 PM
$1,190.08
Choose your schedule
09:00 AM - 01:00 PM
$1,190.08
02:00 PM - 06:00 PM
$1,190.08
Choose your schedule
09:00 AM - 01:00 PM
$1,190.08
02:00 PM - 06:00 PM
$1,190.08
Choose your schedule
09:00 AM - 01:00 PM
$1,190.08
02:00 PM - 06:00 PM
$1,190.08
Choose your schedule
09:00 AM - 01:00 PM
$1,190.08
02:00 PM - 06:00 PM
$1,190.08
Choose your schedule
09:00 AM - 01:00 PM
$1,190.08
02:00 PM - 06:00 PM
$1,190.08
Choose your schedule
09:00 AM - 01:00 PM
$1,190.08
02:00 PM - 06:00 PM
$1,190.08
Choose your schedule
09:00 AM - 01:00 PM
$1,190.08
02:00 PM - 06:00 PM
$1,190.08
Choose your schedule
09:00 AM - 01:00 PM
$1,190.08
02:00 PM - 06:00 PM
$1,190.08
Choose your schedule
09:00 AM - 01:00 PM
$1,190.08
02:00 PM - 06:00 PM
$1,190.08
Choose your schedule
09:00 AM - 01:00 PM
$1,190.08
02:00 PM - 06:00 PM
$1,190.08
Choose your schedule
09:00 AM - 01:00 PM
$1,190.08
02:00 PM - 06:00 PM
$1,190.08
Choose your schedule
09:00 AM - 01:00 PM
$1,190.08
02:00 PM - 06:00 PM
$1,190.08
Choose your schedule
09:00 AM - 01:00 PM
$1,190.08
02:00 PM - 06:00 PM
$1,190.08
Choose your schedule
09:00 AM - 01:00 PM
$1,190.08
02:00 PM - 06:00 PM
$1,190.08
Choose your schedule
09:00 AM - 01:00 PM
$1,190.08
02:00 PM - 06:00 PM
$1,190.08
Choose your schedule
09:00 AM - 01:00 PM
$1,190.08
02:00 PM - 06:00 PM
$1,190.08
Choose your schedule
09:00 AM - 01:00 PM
$1,190.08
02:00 PM - 06:00 PM
$1,190.08
Choose your schedule
09:00 AM - 01:00 PM
$1,190.08
02:00 PM - 06:00 PM
$1,190.08
Choose your schedule
09:00 AM - 01:00 PM
$1,190.08
02:00 PM - 06:00 PM
$1,190.08
Choose your schedule
09:00 AM - 01:00 PM
$1,190.08
02:00 PM - 06:00 PM
$1,190.08
Choose your schedule
09:00 AM - 01:00 PM
$1,190.08
02:00 PM - 06:00 PM
$1,190.08
Choose your schedule
09:00 AM - 01:00 PM
$1,190.08
02:00 PM - 06:00 PM
$1,190.08
Choose your schedule
09:00 AM - 01:00 PM
$1,190.08
02:00 PM - 06:00 PM
$1,190.08
Choose your schedule
09:00 AM - 01:00 PM
$1,190.08
02:00 PM - 06:00 PM
$1,190.08
Choose your schedule
09:00 AM - 01:00 PM
$1,190.08
02:00 PM - 06:00 PM
$1,190.08
Choose your schedule
09:00 AM - 01:00 PM
$1,190.08
02:00 PM - 06:00 PM
$1,190.08
Choose your schedule
09:00 AM - 01:00 PM
$1,190.08
02:00 PM - 06:00 PM
$1,190.08
Choose your schedule
09:00 AM - 01:00 PM
$1,190.08
02:00 PM - 06:00 PM
$1,190.08
Choose your schedule
09:00 AM - 01:00 PM
$1,190.08
02:00 PM - 06:00 PM
$1,190.08
Choose your schedule
09:00 AM - 01:00 PM
$1,190.08
02:00 PM - 06:00 PM
$1,190.08
Choose your schedule
09:00 AM - 01:00 PM
$1,190.08
02:00 PM - 06:00 PM
$1,190.08
Choose your schedule
09:00 AM - 01:00 PM
$1,190.08
02:00 PM - 06:00 PM
$1,190.08
Choose your schedule
09:00 AM - 01:00 PM
$1,190.08
02:00 PM - 06:00 PM
$1,190.08
Choose your schedule
09:00 AM - 01:00 PM
$1,190.08
02:00 PM - 06:00 PM
$1,190.08
Choose your schedule
09:00 AM - 01:00 PM
$1,190.08
02:00 PM - 06:00 PM
$1,190.08
Choose your schedule
09:00 AM - 01:00 PM
$1,190.08
02:00 PM - 06:00 PM
$1,190.08
Choose your schedule
09:00 AM - 01:00 PM
$1,190.08
02:00 PM - 06:00 PM
$1,190.08
Choose your schedule
09:00 AM - 01:00 PM
$1,190.08
02:00 PM - 06:00 PM
$1,190.08
Choose your schedule
09:00 AM - 01:00 PM
$1,190.08
02:00 PM - 06:00 PM
$1,190.08
Choose your schedule
09:00 AM - 01:00 PM
$1,190.08
02:00 PM - 06:00 PM
$1,190.08
Choose your schedule
09:00 AM - 01:00 PM
$1,190.08
02:00 PM - 06:00 PM
$1,190.08
Choose your schedule
09:00 AM - 01:00 PM
$1,190.08
02:00 PM - 06:00 PM
$1,190.08
Choose your schedule
09:00 AM - 01:00 PM
$1,190.08
02:00 PM - 06:00 PM
$1,190.08
Choose your schedule
09:00 AM - 01:00 PM
$1,190.08
02:00 PM - 06:00 PM
$1,190.08
Choose your schedule
09:00 AM - 01:00 PM
$1,190.08
02:00 PM - 06:00 PM
$1,190.08
Choose your schedule
09:00 AM - 01:00 PM
$1,190.08
02:00 PM - 06:00 PM
$1,190.08
Choose your schedule
09:00 AM - 01:00 PM
$1,190.08
02:00 PM - 06:00 PM
$1,190.08
Choose your schedule
09:00 AM - 01:00 PM
$1,190.08
02:00 PM - 06:00 PM
$1,190.08
Choose your schedule
09:00 AM - 01:00 PM
$1,190.08
02:00 PM - 06:00 PM
$1,190.08
Choose your schedule
09:00 AM - 01:00 PM
$1,190.08
02:00 PM - 06:00 PM
$1,190.08
Choose your schedule
09:00 AM - 01:00 PM
$1,190.08
02:00 PM - 06:00 PM
$1,190.08
Choose your schedule
09:00 AM - 01:00 PM
$1,190.08
02:00 PM - 06:00 PM
$1,190.08
Choose your schedule
09:00 AM - 01:00 PM
$1,190.08
02:00 PM - 06:00 PM
$1,190.08
Choose your schedule
09:00 AM - 01:00 PM
$1,190.08
02:00 PM - 06:00 PM
$1,190.08
Choose your schedule
09:00 AM - 01:00 PM
$1,190.08
02:00 PM - 06:00 PM
$1,190.08
Choose your schedule
09:00 AM - 01:00 PM
$1,190.08
02:00 PM - 06:00 PM
$1,190.08
Choose your schedule
09:00 AM - 01:00 PM
$1,190.08
02:00 PM - 06:00 PM
$1,190.08
Choose your schedule
09:00 AM - 01:00 PM
$1,190.08
02:00 PM - 06:00 PM
$1,190.08
Choose your schedule
09:00 AM - 01:00 PM
$1,190.08
02:00 PM - 06:00 PM
$1,190.08
Choose your schedule
09:00 AM - 01:00 PM
$1,190.08
02:00 PM - 06:00 PM
$1,190.08
Choose your schedule
09:00 AM - 01:00 PM
$1,190.08
02:00 PM - 06:00 PM
$1,190.08
Choose your schedule
09:00 AM - 01:00 PM
$1,190.08
02:00 PM - 06:00 PM
$1,190.08
Choose your schedule
09:00 AM - 01:00 PM
$1,190.08
02:00 PM - 06:00 PM
$1,190.08
Choose your schedule
09:00 AM - 01:00 PM
$1,190.08
02:00 PM - 06:00 PM
$1,190.08
Choose your schedule
09:00 AM - 01:00 PM
$1,190.08
02:00 PM - 06:00 PM
$1,190.08
Choose your schedule
09:00 AM - 01:00 PM
$1,190.08
02:00 PM - 06:00 PM
$1,190.08
Choose your schedule
09:00 AM - 01:00 PM
$1,190.08
02:00 PM - 06:00 PM
$1,190.08
Choose your schedule
09:00 AM - 01:00 PM
$1,190.08
02:00 PM - 06:00 PM
$1,190.08
Choose your schedule
09:00 AM - 01:00 PM
$1,190.08
02:00 PM - 06:00 PM
$1,190.08
Choose your schedule
09:00 AM - 01:00 PM
$1,190.08
02:00 PM - 06:00 PM
$1,190.08
Choose your schedule
09:00 AM - 01:00 PM
$1,190.08
02:00 PM - 06:00 PM
$1,190.08
Choose your schedule
09:00 AM - 01:00 PM
$1,190.08
02:00 PM - 06:00 PM
$1,190.08
Choose your schedule
09:00 AM - 01:00 PM
$1,190.08
02:00 PM - 06:00 PM
$1,190.08
Choose your schedule
09:00 AM - 01:00 PM
$1,190.08
02:00 PM - 06:00 PM
$1,190.08
Choose your schedule
09:00 AM - 01:00 PM
$1,190.08
02:00 PM - 06:00 PM
$1,190.08
Choose your schedule
09:00 AM - 01:00 PM
$1,190.08
02:00 PM - 06:00 PM
$1,190.08
Choose your schedule
09:00 AM - 01:00 PM
$1,190.08
02:00 PM - 06:00 PM
$1,190.08
Choose your schedule
09:00 AM - 01:00 PM
$1,190.08
02:00 PM - 06:00 PM
$1,190.08
Choose your schedule
09:00 AM - 01:00 PM
$1,190.08
02:00 PM - 06:00 PM
$1,190.08
Choose your schedule
09:00 AM - 01:00 PM
$1,190.08
02:00 PM - 06:00 PM
$1,190.08
Choose your schedule
09:00 AM - 01:00 PM
$1,190.08
02:00 PM - 06:00 PM
$1,190.08
Choose your schedule
09:00 AM - 01:00 PM
$1,190.08
02:00 PM - 06:00 PM
$1,190.08
Choose your schedule
09:00 AM - 01:00 PM
$1,190.08
02:00 PM - 06:00 PM
$1,190.08
Choose your schedule
09:00 AM - 01:00 PM
$1,190.08
02:00 PM - 06:00 PM
$1,190.08
Choose your schedule
09:00 AM - 01:00 PM
$1,190.08
02:00 PM - 06:00 PM
$1,190.08
Choose your schedule
09:00 AM - 01:00 PM
$1,190.08
02:00 PM - 06:00 PM
$1,190.08
Choose your schedule
09:00 AM - 01:00 PM
$1,190.08
02:00 PM - 06:00 PM
$1,190.08
Choose your schedule
09:00 AM - 01:00 PM
$1,190.08
02:00 PM - 06:00 PM
$1,190.08
Choose your schedule
09:00 AM - 01:00 PM
$1,190.08
02:00 PM - 06:00 PM
$1,190.08
About the Experience
The fishing day has an average 8 hours of duration, since leaving the marina until the arrival. During this time the customer has at their disposal a light meal and drinks. All fishing equipment on board is fully available to the angler.
The time of the marlin begins in July and ends in October.
On the other side Tuna fishing begins in April and will go until November, given that fish has many variations and may be times where it disappears and come back some time later.
The entire coast of the island of S. Miguel is exceptional to practice this type of fishing. The fishing spot, is a daily decision by the skipper, taking into account the atmospheric conditions, to ensure the safety of the crew and customers, as well as the information collected about the fish movements.
Possibility of fishing for 4 or 8 hours.
Pick-up: Pick-up at the hotel included in Ponta Delgada city. Outside the city, may have a surcharge.
Activity provider policies
Changes to the reservation
The company has the right to modify or cancel your reservation, whenever there are adverse weather conditions.
The company has the right to modify or cancel your reservation, whenever the minimum number of participants is not met.
The company will have access to the contact information of the hotel where the client is accommodated, whenever this information is available (to facilitate the contact).
The company may contact the client up to 1 day before in order to communicate any eventual alterations.
In case it wasn't possible to contact the client, the alterations will be communicate when the client reaches the company's headquarters.