Thematic Tours: Photo-Lover Tour Sete Cidades
Location: São Miguel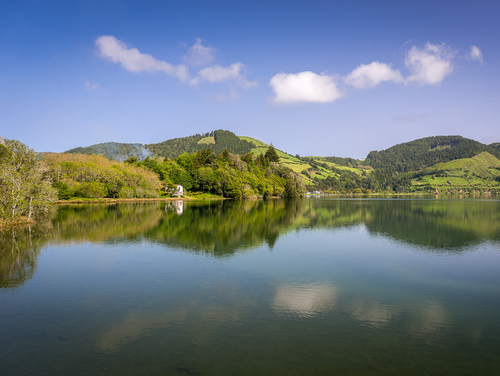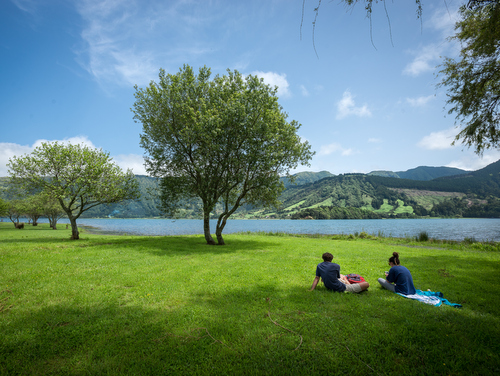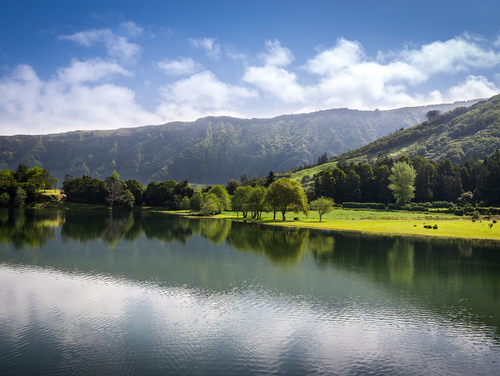 Choose your schedule
09:15 AM - 04:15 PM
$136.67
Choose your schedule
09:15 AM - 04:15 PM
$136.67
Choose your schedule
09:15 AM - 04:15 PM
$136.67
Choose your schedule
09:15 AM - 04:15 PM
$136.67
Choose your schedule
09:15 AM - 04:15 PM
$136.67
Choose your schedule
09:15 AM - 04:15 PM
$136.67
Choose your schedule
09:15 AM - 04:15 PM
$136.67
Choose your schedule
09:15 AM - 04:15 PM
$136.67
Choose your schedule
09:15 AM - 04:15 PM
$136.67
Choose your schedule
09:15 AM - 04:15 PM
$136.67
Choose your schedule
09:15 AM - 04:15 PM
$136.67
Choose your schedule
09:15 AM - 04:15 PM
$136.67
Choose your schedule
09:15 AM - 04:15 PM
$136.67
Choose your schedule
09:15 AM - 04:15 PM
$136.67
Choose your schedule
09:15 AM - 04:15 PM
$136.67
Choose your schedule
09:15 AM - 04:15 PM
$136.67
Choose your schedule
09:15 AM - 04:15 PM
$136.67
Choose your schedule
09:15 AM - 04:15 PM
$136.67
Choose your schedule
09:15 AM - 04:15 PM
$136.67
Choose your schedule
09:15 AM - 04:15 PM
$136.67
Choose your schedule
09:15 AM - 04:15 PM
$136.67
Choose your schedule
09:15 AM - 04:15 PM
$136.67
Choose your schedule
09:15 AM - 04:15 PM
$136.67
Choose your schedule
09:15 AM - 04:15 PM
$136.67
Choose your schedule
09:15 AM - 04:15 PM
$136.67
Choose your schedule
09:15 AM - 04:15 PM
$136.67
Choose your schedule
09:15 AM - 04:15 PM
$136.67
Choose your schedule
09:15 AM - 04:15 PM
$136.67
Choose your schedule
09:15 AM - 04:15 PM
$136.67
Choose your schedule
09:15 AM - 04:15 PM
$136.67
Choose your schedule
09:15 AM - 04:15 PM
$136.67
Choose your schedule
09:15 AM - 04:15 PM
$136.67
Choose your schedule
09:15 AM - 04:15 PM
$136.67
Choose your schedule
09:15 AM - 04:15 PM
$136.67
Choose your schedule
09:15 AM - 04:15 PM
$136.67
Choose your schedule
09:15 AM - 04:15 PM
$136.67
Choose your schedule
09:15 AM - 04:15 PM
$136.67
Choose your schedule
09:15 AM - 04:15 PM
$136.67
Choose your schedule
09:15 AM - 04:15 PM
$136.67
Choose your schedule
09:15 AM - 04:15 PM
$136.67
Choose your schedule
09:15 AM - 04:15 PM
$136.67
Choose your schedule
09:15 AM - 04:15 PM
$136.67
Choose your schedule
09:15 AM - 04:15 PM
$136.67
Choose your schedule
09:15 AM - 04:15 PM
$136.67
Choose your schedule
09:15 AM - 04:15 PM
$136.67
Choose your schedule
09:15 AM - 04:15 PM
$136.67
Choose your schedule
09:15 AM - 04:15 PM
$136.67
Choose your schedule
09:15 AM - 04:15 PM
$136.67
Choose your schedule
09:15 AM - 04:15 PM
$136.67
Choose your schedule
09:15 AM - 04:15 PM
$136.67
Choose your schedule
09:15 AM - 04:15 PM
$136.67
Choose your schedule
09:15 AM - 04:15 PM
$136.67
Choose your schedule
09:15 AM - 04:15 PM
$136.67
Choose your schedule
09:15 AM - 04:15 PM
$136.67
Choose your schedule
09:15 AM - 04:15 PM
$136.67
Choose your schedule
09:15 AM - 04:15 PM
$136.67
Choose your schedule
09:15 AM - 04:15 PM
$136.67
Choose your schedule
09:15 AM - 04:15 PM
$136.67
Choose your schedule
09:15 AM - 04:15 PM
$136.67
Choose your schedule
09:15 AM - 04:15 PM
$136.67
Choose your schedule
09:15 AM - 04:15 PM
$136.67
Choose your schedule
09:15 AM - 04:15 PM
$136.67
Choose your schedule
09:15 AM - 04:15 PM
$136.67
Choose your schedule
09:15 AM - 04:15 PM
$136.67
Choose your schedule
09:15 AM - 04:15 PM
$136.67
Choose your schedule
09:15 AM - 04:15 PM
$136.67
Choose your schedule
09:15 AM - 04:15 PM
$136.67
Choose your schedule
09:15 AM - 04:15 PM
$136.67
Choose your schedule
09:15 AM - 04:15 PM
$136.67
Choose your schedule
09:15 AM - 04:15 PM
$136.67
Choose your schedule
09:15 AM - 04:15 PM
$136.67
Choose your schedule
09:15 AM - 04:15 PM
$136.67
Choose your schedule
09:15 AM - 04:15 PM
$136.67
Choose your schedule
09:15 AM - 04:15 PM
$136.67
Choose your schedule
09:15 AM - 04:15 PM
$136.67
Choose your schedule
09:15 AM - 04:15 PM
$136.67
Choose your schedule
09:15 AM - 04:15 PM
$136.67
Choose your schedule
09:15 AM - 04:15 PM
$136.67
Choose your schedule
09:15 AM - 04:15 PM
$136.67
Choose your schedule
09:15 AM - 04:15 PM
$136.67
Choose your schedule
09:15 AM - 04:15 PM
$136.67
Choose your schedule
09:15 AM - 04:15 PM
$136.67
Choose your schedule
09:15 AM - 04:15 PM
$136.67
Choose your schedule
09:15 AM - 04:15 PM
$136.67
Choose your schedule
09:15 AM - 04:15 PM
$136.67
Choose your schedule
09:15 AM - 04:15 PM
$136.67
Choose your schedule
09:15 AM - 04:15 PM
$136.67
Choose your schedule
09:15 AM - 04:15 PM
$136.67
Choose your schedule
09:15 AM - 04:15 PM
$136.67
Choose your schedule
09:15 AM - 04:15 PM
$136.67
Choose your schedule
09:15 AM - 04:15 PM
$136.67
Choose your schedule
09:15 AM - 04:15 PM
$136.67
Choose your schedule
09:15 AM - 04:15 PM
$136.67
Choose your schedule
09:15 AM - 04:15 PM
$136.67
Choose your schedule
09:15 AM - 04:15 PM
$136.67
Choose your schedule
09:15 AM - 04:15 PM
$136.67
Choose your schedule
09:15 AM - 04:15 PM
$136.67
Choose your schedule
09:15 AM - 04:15 PM
$136.67
Choose your schedule
09:15 AM - 04:15 PM
$136.67
Choose your schedule
09:15 AM - 04:15 PM
$136.67
Choose your schedule
09:15 AM - 04:15 PM
$136.67
Choose your schedule
09:15 AM - 04:15 PM
$136.67
Choose your schedule
09:15 AM - 04:15 PM
$136.67
Choose your schedule
09:15 AM - 04:15 PM
$136.67
Choose your schedule
09:15 AM - 04:15 PM
$136.67
Choose your schedule
09:15 AM - 04:15 PM
$136.67
Choose your schedule
09:15 AM - 04:15 PM
$136.67
Choose your schedule
09:15 AM - 04:15 PM
$136.67
Choose your schedule
09:15 AM - 04:15 PM
$136.67
Choose your schedule
09:15 AM - 04:15 PM
$136.67
Choose your schedule
09:15 AM - 04:15 PM
$136.67
Choose your schedule
09:15 AM - 04:15 PM
$136.67
Choose your schedule
09:15 AM - 04:15 PM
$136.67
Choose your schedule
09:15 AM - 04:15 PM
$136.67
Choose your schedule
09:15 AM - 04:15 PM
$136.67
Choose your schedule
09:15 AM - 04:15 PM
$136.67
Choose your schedule
09:15 AM - 04:15 PM
$136.67
Choose your schedule
09:15 AM - 04:15 PM
$136.67
Choose your schedule
09:15 AM - 04:15 PM
$136.67
Choose your schedule
09:15 AM - 04:15 PM
$136.67
Choose your schedule
09:15 AM - 04:15 PM
$136.67
Choose your schedule
09:15 AM - 04:15 PM
$136.67
Choose your schedule
09:15 AM - 04:15 PM
$136.67
Choose your schedule
09:15 AM - 04:15 PM
$136.67
Choose your schedule
09:15 AM - 04:15 PM
$136.67
Choose your schedule
09:15 AM - 04:15 PM
$136.67
Choose your schedule
09:15 AM - 04:15 PM
$136.67
Choose your schedule
09:15 AM - 04:15 PM
$136.67
Choose your schedule
09:15 AM - 04:15 PM
$136.67
Choose your schedule
09:15 AM - 04:15 PM
$136.67
Choose your schedule
09:15 AM - 04:15 PM
$136.67
Choose your schedule
09:15 AM - 04:15 PM
$136.67
Choose your schedule
09:15 AM - 04:15 PM
$136.67
Choose your schedule
09:15 AM - 04:15 PM
$136.67
Choose your schedule
09:15 AM - 04:15 PM
$136.67
Choose your schedule
09:15 AM - 04:15 PM
$136.67
Choose your schedule
09:15 AM - 04:15 PM
$136.67
Choose your schedule
09:15 AM - 04:15 PM
$136.67
Choose your schedule
09:15 AM - 04:15 PM
$136.67
Choose your schedule
09:15 AM - 04:15 PM
$136.67
Choose your schedule
09:15 AM - 04:15 PM
$136.67
Choose your schedule
09:15 AM - 04:15 PM
$136.67
Choose your schedule
09:15 AM - 04:15 PM
$136.67
Choose your schedule
09:15 AM - 04:15 PM
$136.67
Choose your schedule
09:15 AM - 04:15 PM
$136.67
Choose your schedule
09:15 AM - 04:15 PM
$136.67
Choose your schedule
09:15 AM - 04:15 PM
$136.67
Choose your schedule
09:15 AM - 04:15 PM
$136.67
Choose your schedule
09:15 AM - 04:15 PM
$136.67
Choose your schedule
09:15 AM - 04:15 PM
$136.67
Choose your schedule
09:15 AM - 04:15 PM
$136.67
Choose your schedule
09:15 AM - 04:15 PM
$136.67
Choose your schedule
09:15 AM - 04:15 PM
$136.67
Choose your schedule
09:15 AM - 04:15 PM
$136.67
Choose your schedule
09:15 AM - 04:15 PM
$136.67
Choose your schedule
09:15 AM - 04:15 PM
$136.67
Choose your schedule
09:15 AM - 04:15 PM
$136.67
Choose your schedule
09:15 AM - 04:15 PM
$136.67
Choose your schedule
09:15 AM - 04:15 PM
$136.67
Choose your schedule
09:15 AM - 04:15 PM
$136.67
Choose your schedule
09:15 AM - 04:15 PM
$136.67
Choose your schedule
09:15 AM - 04:15 PM
$136.67
Choose your schedule
09:15 AM - 04:15 PM
$136.67
Choose your schedule
09:15 AM - 04:15 PM
$136.67
Choose your schedule
09:15 AM - 04:15 PM
$136.67
Choose your schedule
09:15 AM - 04:15 PM
$136.67
Choose your schedule
09:15 AM - 04:15 PM
$136.67
Choose your schedule
09:15 AM - 04:15 PM
$136.67
Choose your schedule
09:15 AM - 04:15 PM
$136.67
Choose your schedule
09:15 AM - 04:15 PM
$136.67
Choose your schedule
09:15 AM - 04:15 PM
$136.67
Choose your schedule
09:15 AM - 04:15 PM
$136.67
Choose your schedule
09:15 AM - 04:15 PM
$136.67
Choose your schedule
09:15 AM - 04:15 PM
$136.67
Choose your schedule
09:15 AM - 04:15 PM
$136.67
Choose your schedule
09:15 AM - 04:15 PM
$136.67
Choose your schedule
09:15 AM - 04:15 PM
$136.67
Choose your schedule
09:15 AM - 04:15 PM
$136.67
Choose your schedule
09:15 AM - 04:15 PM
$136.67
Choose your schedule
09:15 AM - 04:15 PM
$136.67
Choose your schedule
09:15 AM - 04:15 PM
$136.67
Choose your schedule
09:15 AM - 04:15 PM
$136.67
Choose your schedule
09:15 AM - 04:15 PM
$136.67
Choose your schedule
09:15 AM - 04:15 PM
$136.67
Choose your schedule
09:15 AM - 04:15 PM
$136.67
Choose your schedule
09:15 AM - 04:15 PM
$136.67
Choose your schedule
09:15 AM - 04:15 PM
$136.67
Choose your schedule
09:15 AM - 04:15 PM
$136.67
Choose your schedule
09:15 AM - 04:15 PM
$136.67
Choose your schedule
09:15 AM - 04:15 PM
$136.67
Choose your schedule
09:15 AM - 04:15 PM
$136.67
Choose your schedule
09:15 AM - 04:15 PM
$136.67
Choose your schedule
09:15 AM - 04:15 PM
$136.67
Choose your schedule
09:15 AM - 04:15 PM
$136.67
Choose your schedule
09:15 AM - 04:15 PM
$136.67
Choose your schedule
09:15 AM - 04:15 PM
$136.67
Choose your schedule
09:15 AM - 04:15 PM
$136.67
Choose your schedule
09:15 AM - 04:15 PM
$136.67
Choose your schedule
09:15 AM - 04:15 PM
$136.67
Choose your schedule
09:15 AM - 04:15 PM
$136.67
Choose your schedule
09:15 AM - 04:15 PM
$136.67
Choose your schedule
09:15 AM - 04:15 PM
$136.67
Choose your schedule
09:15 AM - 04:15 PM
$136.67
Choose your schedule
09:15 AM - 04:15 PM
$136.67
Choose your schedule
09:15 AM - 04:15 PM
$136.67
Choose your schedule
09:15 AM - 04:15 PM
$136.67
Choose your schedule
09:15 AM - 04:15 PM
$136.67
Choose your schedule
09:15 AM - 04:15 PM
$136.67
Choose your schedule
09:15 AM - 04:15 PM
$136.67
Choose your schedule
09:15 AM - 04:15 PM
$136.67
Choose your schedule
09:15 AM - 04:15 PM
$136.67
Choose your schedule
09:15 AM - 04:15 PM
$136.67
Choose your schedule
09:15 AM - 04:15 PM
$136.67
Choose your schedule
09:15 AM - 04:15 PM
$136.67
Choose your schedule
09:15 AM - 04:15 PM
$136.67
Choose your schedule
09:15 AM - 04:15 PM
$136.67
Choose your schedule
09:15 AM - 04:15 PM
$136.67
Choose your schedule
09:15 AM - 04:15 PM
$136.67
Choose your schedule
09:15 AM - 04:15 PM
$136.67
Choose your schedule
09:15 AM - 04:15 PM
$136.67
Choose your schedule
09:15 AM - 04:15 PM
$136.67
Choose your schedule
09:15 AM - 04:15 PM
$136.67
Choose your schedule
09:15 AM - 04:15 PM
$136.67
Choose your schedule
09:15 AM - 04:15 PM
$136.67
Choose your schedule
09:15 AM - 04:15 PM
$136.67
Choose your schedule
09:15 AM - 04:15 PM
$136.67
Choose your schedule
09:15 AM - 04:15 PM
$136.67
Choose your schedule
09:15 AM - 04:15 PM
$136.67
Choose your schedule
09:15 AM - 04:15 PM
$136.67
Choose your schedule
09:15 AM - 04:15 PM
$136.67
Choose your schedule
09:15 AM - 04:15 PM
$136.67
Choose your schedule
09:15 AM - 04:15 PM
$136.67
Choose your schedule
09:15 AM - 04:15 PM
$136.67
Choose your schedule
09:15 AM - 04:15 PM
$136.67
Choose your schedule
09:15 AM - 04:15 PM
$136.67
Choose your schedule
09:15 AM - 04:15 PM
$136.67
Choose your schedule
09:15 AM - 04:15 PM
$136.67
Choose your schedule
09:15 AM - 04:15 PM
$136.67
Choose your schedule
09:15 AM - 04:15 PM
$136.67
Choose your schedule
09:15 AM - 04:15 PM
$136.67
Choose your schedule
09:15 AM - 04:15 PM
$136.67
Choose your schedule
09:15 AM - 04:15 PM
$136.67
Choose your schedule
09:15 AM - 04:15 PM
$136.67
Choose your schedule
09:15 AM - 04:15 PM
$136.67
Choose your schedule
09:15 AM - 04:15 PM
$136.67
Choose your schedule
09:15 AM - 04:15 PM
$136.67
Choose your schedule
09:15 AM - 04:15 PM
$136.67
Choose your schedule
09:15 AM - 04:15 PM
$136.67
Choose your schedule
09:15 AM - 04:15 PM
$136.67
Choose your schedule
09:15 AM - 04:15 PM
$136.67
Choose your schedule
09:15 AM - 04:15 PM
$136.67
Choose your schedule
09:15 AM - 04:15 PM
$136.67
Choose your schedule
09:15 AM - 04:15 PM
$136.67
Choose your schedule
09:15 AM - 04:15 PM
$136.67
Choose your schedule
09:15 AM - 04:15 PM
$136.67
Choose your schedule
09:15 AM - 04:15 PM
$136.67
Choose your schedule
09:15 AM - 04:15 PM
$136.67
Choose your schedule
09:15 AM - 04:15 PM
$136.67
Choose your schedule
09:15 AM - 04:15 PM
$136.67
Choose your schedule
09:15 AM - 04:15 PM
$136.67
Choose your schedule
09:15 AM - 04:15 PM
$136.67
Choose your schedule
09:15 AM - 04:15 PM
$136.67
Choose your schedule
09:15 AM - 04:15 PM
$136.67
Choose your schedule
09:15 AM - 04:15 PM
$136.67
Choose your schedule
09:15 AM - 04:15 PM
$136.67
Choose your schedule
09:15 AM - 04:15 PM
$136.67
Choose your schedule
09:15 AM - 04:15 PM
$136.67
Choose your schedule
09:15 AM - 04:15 PM
$136.67
Choose your schedule
09:15 AM - 04:15 PM
$136.67
Choose your schedule
09:15 AM - 04:15 PM
$136.67
Choose your schedule
09:15 AM - 04:15 PM
$136.67
Choose your schedule
09:15 AM - 04:15 PM
$136.67
Choose your schedule
09:15 AM - 04:15 PM
$136.67
Choose your schedule
09:15 AM - 04:15 PM
$136.67
Choose your schedule
09:15 AM - 04:15 PM
$136.67
Choose your schedule
09:15 AM - 04:15 PM
$136.67
Choose your schedule
09:15 AM - 04:15 PM
$136.67
Choose your schedule
09:15 AM - 04:15 PM
$136.67
Choose your schedule
09:15 AM - 04:15 PM
$136.67
Choose your schedule
09:15 AM - 04:15 PM
$136.67
Choose your schedule
09:15 AM - 04:15 PM
$136.67
Choose your schedule
09:15 AM - 04:15 PM
$136.67
Choose your schedule
09:15 AM - 04:15 PM
$136.67
Choose your schedule
09:15 AM - 04:15 PM
$136.67
Choose your schedule
09:15 AM - 04:15 PM
$136.67
Choose your schedule
09:15 AM - 04:15 PM
$136.67
Choose your schedule
09:15 AM - 04:15 PM
$136.67
Choose your schedule
09:15 AM - 04:15 PM
$136.67
Choose your schedule
09:15 AM - 04:15 PM
$136.67
Choose your schedule
09:15 AM - 04:15 PM
$136.67
Choose your schedule
09:15 AM - 04:15 PM
$136.67
Choose your schedule
09:15 AM - 04:15 PM
$136.67
Choose your schedule
09:15 AM - 04:15 PM
$136.67
Choose your schedule
09:15 AM - 04:15 PM
$136.67
Choose your schedule
09:15 AM - 04:15 PM
$136.67
Choose your schedule
09:15 AM - 04:15 PM
$136.67
Choose your schedule
09:15 AM - 04:15 PM
$136.67
Choose your schedule
09:15 AM - 04:15 PM
$136.67
Choose your schedule
09:15 AM - 04:15 PM
$136.67
Choose your schedule
09:15 AM - 04:15 PM
$136.67
Choose your schedule
09:15 AM - 04:15 PM
$136.67
Choose your schedule
09:15 AM - 04:15 PM
$136.67
Choose your schedule
09:15 AM - 04:15 PM
$136.67
Choose your schedule
09:15 AM - 04:15 PM
$136.67
Choose your schedule
09:15 AM - 04:15 PM
$136.67
Choose your schedule
09:15 AM - 04:15 PM
$136.67
Choose your schedule
09:15 AM - 04:15 PM
$136.67
Choose your schedule
09:15 AM - 04:15 PM
$136.67
Choose your schedule
09:15 AM - 04:15 PM
$136.67
Choose your schedule
09:15 AM - 04:15 PM
$136.67
Choose your schedule
09:15 AM - 04:15 PM
$136.67
Choose your schedule
09:15 AM - 04:15 PM
$136.67
Choose your schedule
09:15 AM - 04:15 PM
$136.67
Choose your schedule
09:15 AM - 04:15 PM
$136.67
Choose your schedule
09:15 AM - 04:15 PM
$136.67
Choose your schedule
09:15 AM - 04:15 PM
$136.67
Choose your schedule
09:15 AM - 04:15 PM
$136.67
Choose your schedule
09:15 AM - 04:15 PM
$136.67
Choose your schedule
09:15 AM - 04:15 PM
$136.67
Choose your schedule
09:15 AM - 04:15 PM
$136.67
Choose your schedule
09:15 AM - 04:15 PM
$136.67
Choose your schedule
09:15 AM - 04:15 PM
$136.67
Choose your schedule
09:15 AM - 04:15 PM
$136.67
Choose your schedule
09:15 AM - 04:15 PM
$136.67
Choose your schedule
09:15 AM - 04:15 PM
$136.67
Choose your schedule
09:15 AM - 04:15 PM
$136.67
Choose your schedule
09:15 AM - 04:15 PM
$136.67
Choose your schedule
09:15 AM - 04:15 PM
$136.67
Choose your schedule
09:15 AM - 04:15 PM
$136.67
Choose your schedule
09:15 AM - 04:15 PM
$136.67
Choose your schedule
09:15 AM - 04:15 PM
$136.67
Choose your schedule
09:15 AM - 04:15 PM
$136.67
Choose your schedule
09:15 AM - 04:15 PM
$136.67
Choose your schedule
09:15 AM - 04:15 PM
$136.67
Choose your schedule
09:15 AM - 04:15 PM
$136.67
Choose your schedule
09:15 AM - 04:15 PM
$136.67
Choose your schedule
09:15 AM - 04:15 PM
$136.67
Choose your schedule
09:15 AM - 04:15 PM
$136.67
Choose your schedule
09:15 AM - 04:15 PM
$136.67
Choose your schedule
09:15 AM - 04:15 PM
$136.67
Choose your schedule
09:15 AM - 04:15 PM
$136.67
Choose your schedule
09:15 AM - 04:15 PM
$136.67
Choose your schedule
09:15 AM - 04:15 PM
$136.67
Choose your schedule
09:15 AM - 04:15 PM
$136.67
Choose your schedule
09:15 AM - 04:15 PM
$136.67
Choose your schedule
09:15 AM - 04:15 PM
$136.67
Choose your schedule
09:15 AM - 04:15 PM
$136.67
Choose your schedule
09:15 AM - 04:15 PM
$136.67
Choose your schedule
09:15 AM - 04:15 PM
$136.67
Choose your schedule
09:15 AM - 04:15 PM
$136.67
Choose your schedule
09:15 AM - 04:15 PM
$136.67
Choose your schedule
09:15 AM - 04:15 PM
$136.67
Choose your schedule
09:15 AM - 04:15 PM
$136.67
Choose your schedule
09:15 AM - 04:15 PM
$136.67
Choose your schedule
09:15 AM - 04:15 PM
$136.67
Choose your schedule
09:15 AM - 04:15 PM
$136.67
About the Experience
This tours takes place with a guide with extensive photographic experience resulting from his freelance photography career, several years of practice and training. Taking advantage of this potential and associating to the wide photographic possibilities on the island of São Miguel, we organized some photographic tours with an educational essence.
Our Photo-Lover tours are designed for true lovers of photography, hiking and nature. During these tours, our photographer-guide will take you to favorable spots for photograph and, in the same time, he will show you how to master photography techniques. You will also have access to some photographic accessories lended by the guide, increasing the quality of your recorded pictures during your stay in São Miguel.
Iitinerary:
Stop at Pico do Carvão;
Access to Lagoa do Canário viewpoint;
Driving and stopping along Pico da Cruz/ Grota da Cova (East side of Cumeeiras)
Lunch in a restaurant from Sete Cidades parish (included);
Exploring and photographing the west side of the twin lakes, from Sete Cidades, along the watershed line and on the bridge;
Stop at Santiago lake;
Stop at Vista do Rei viewpoint;
Back to the hotel/ tourism office

Includes:
Pickup and drop off, in Ponta Delgada's tourism office/client accommodation;
Driver and photographer-guide;
Picnic lunch (picnic with water, juice, small cake, a fruit and a baguette/salad, with the following options: tuna , chicken, sea food, salad for vegetarians and/or vegan's), or a full meal at a local restaurant;
Insurance (does not cover your photography gear);
Access to photography accessories;
Theoretical and practical classes during the activity.
Pick-up: Included only on hotels located in Ponta Delgada city center.
Activity provider policies
Cancelations
This experience can only be canceled free of charge 72 hours prior to the activity date. Any cancelations made after this date are non-refundable.