Jeep Tours : Full day Sete Cidades / Lagoa do Fogo
Location: São Miguel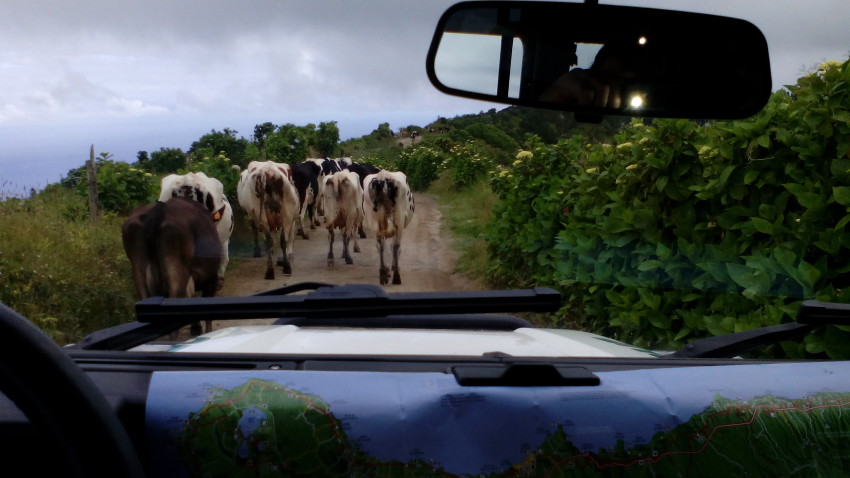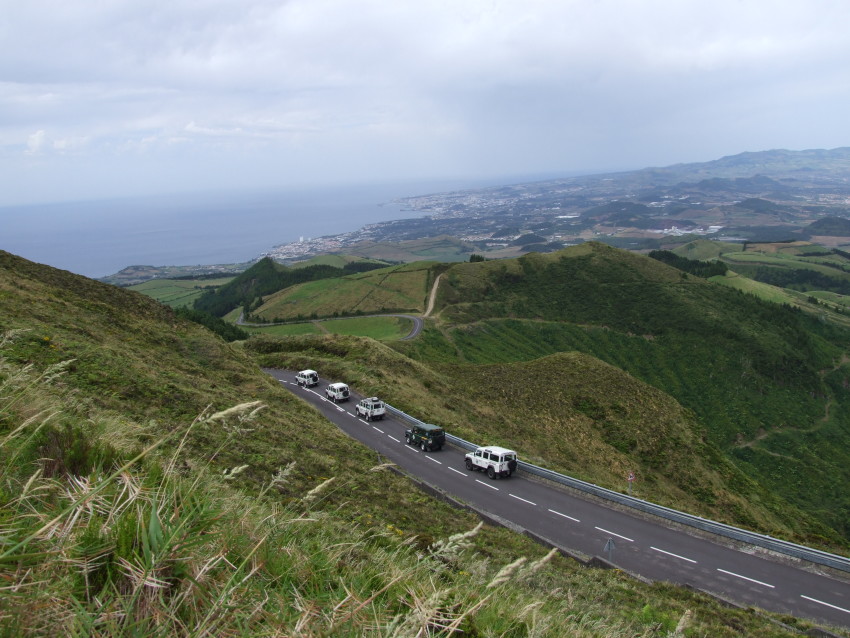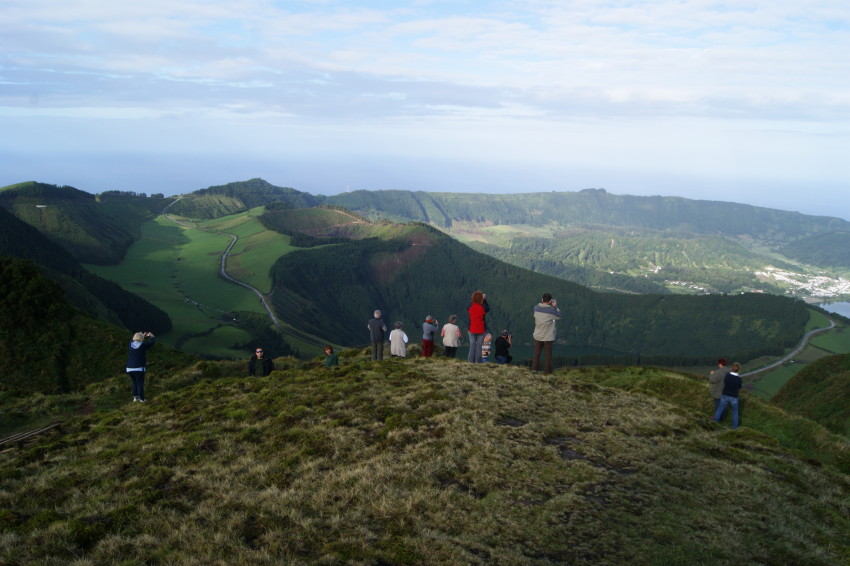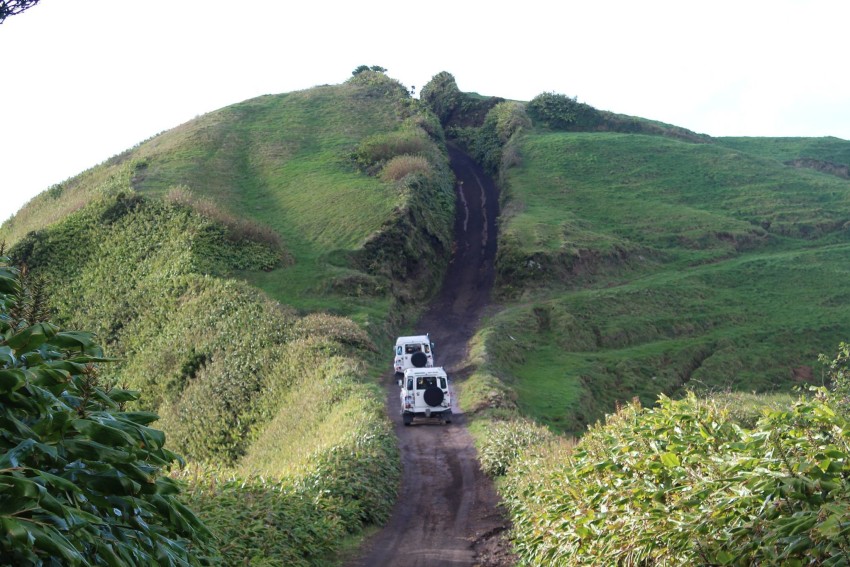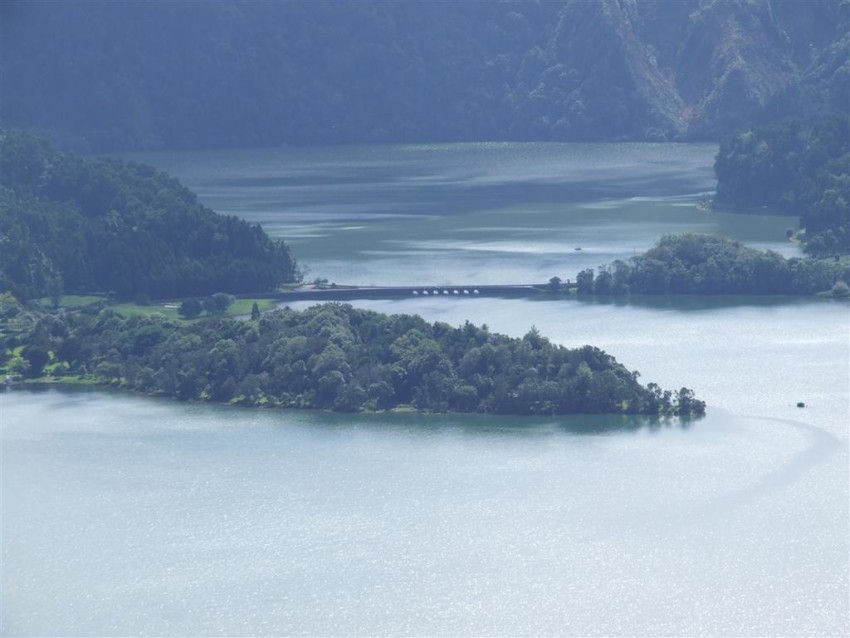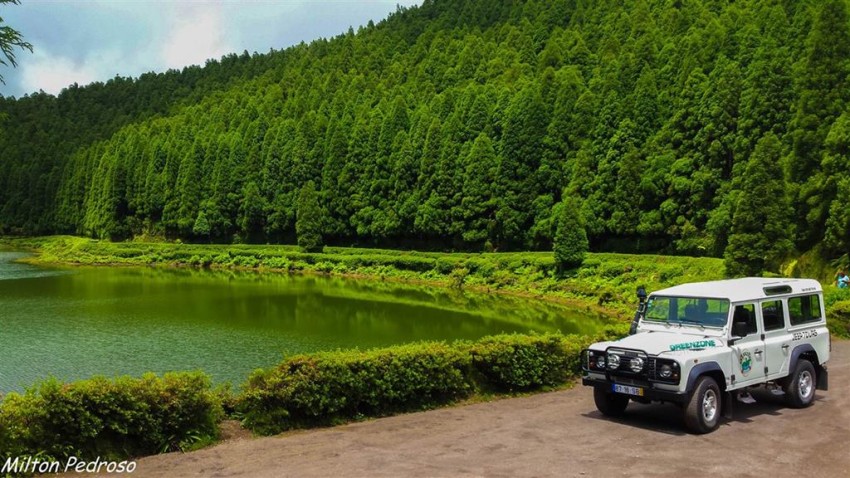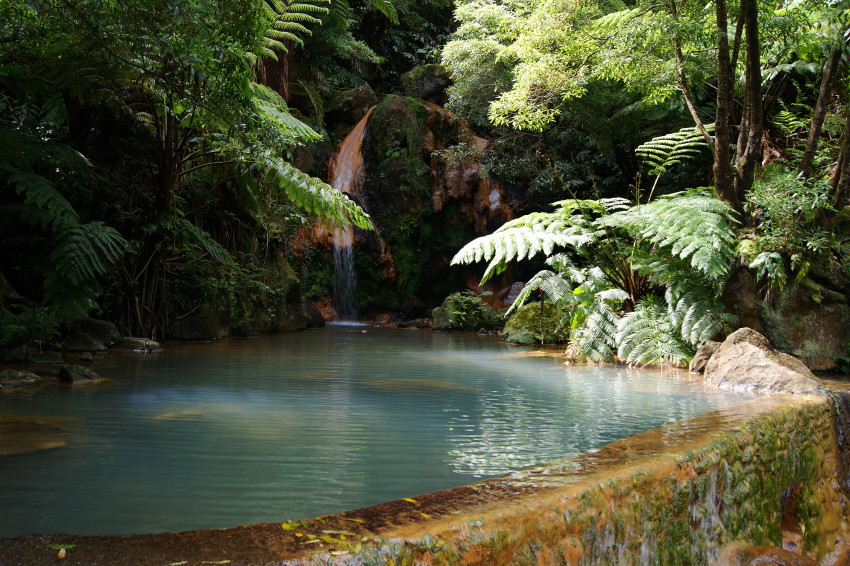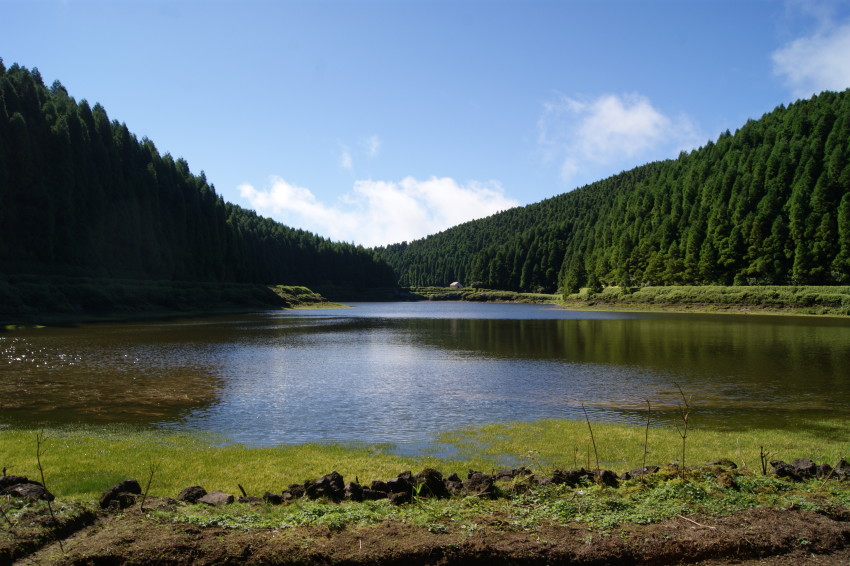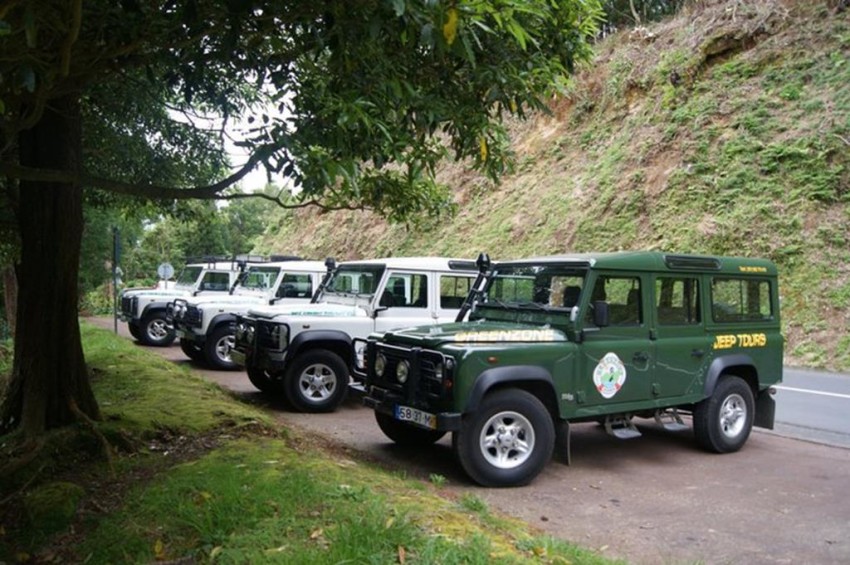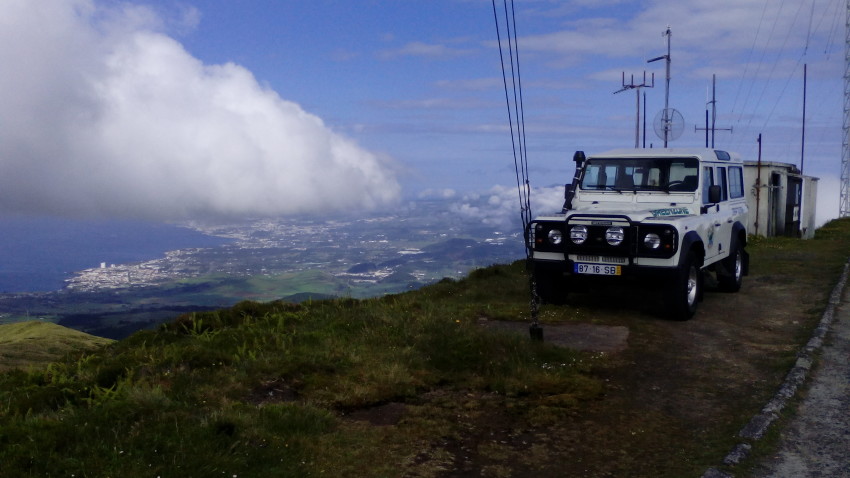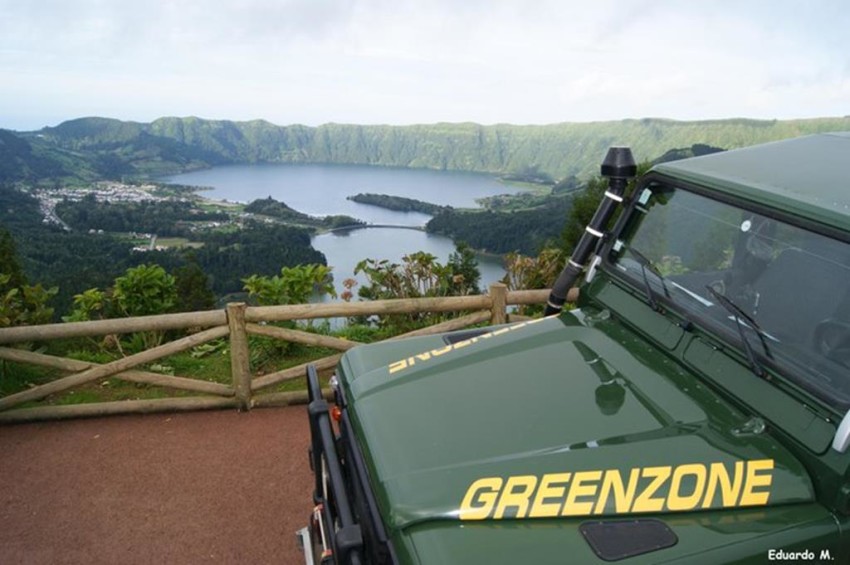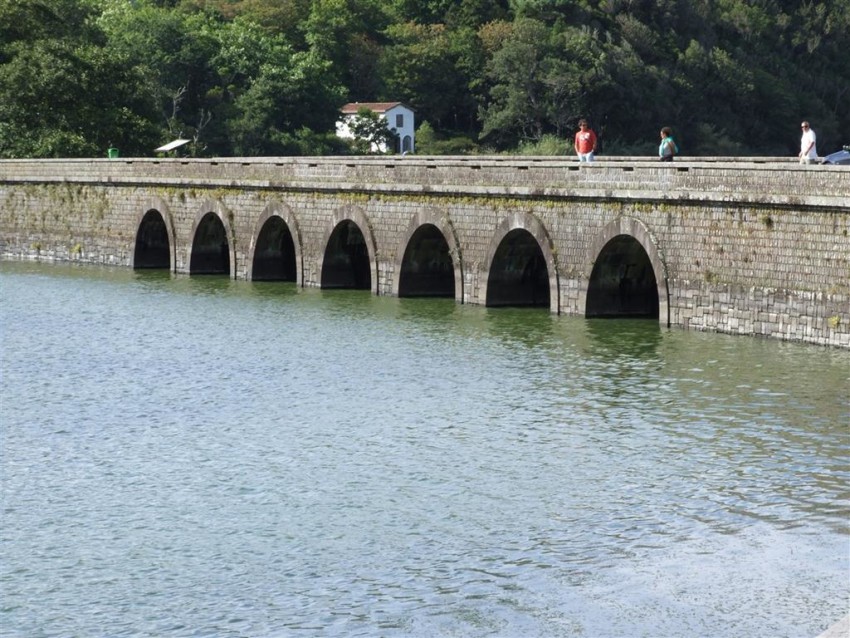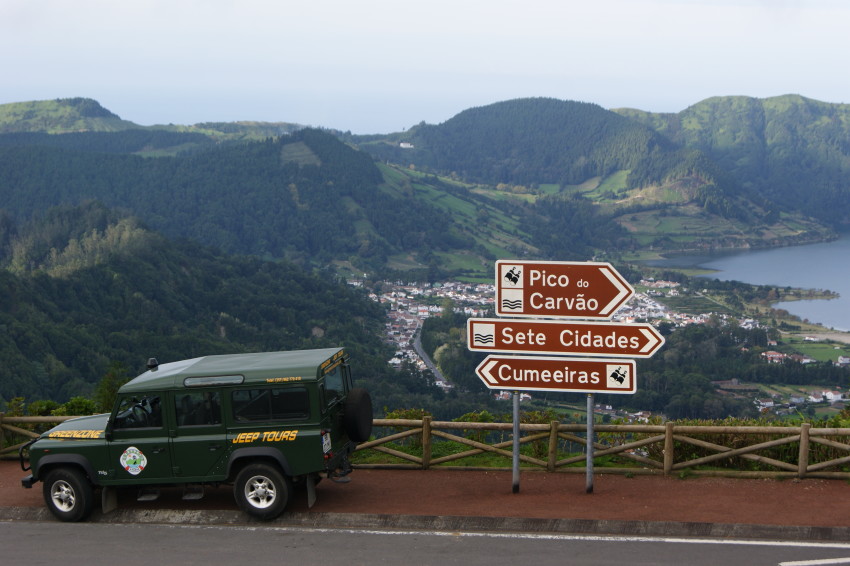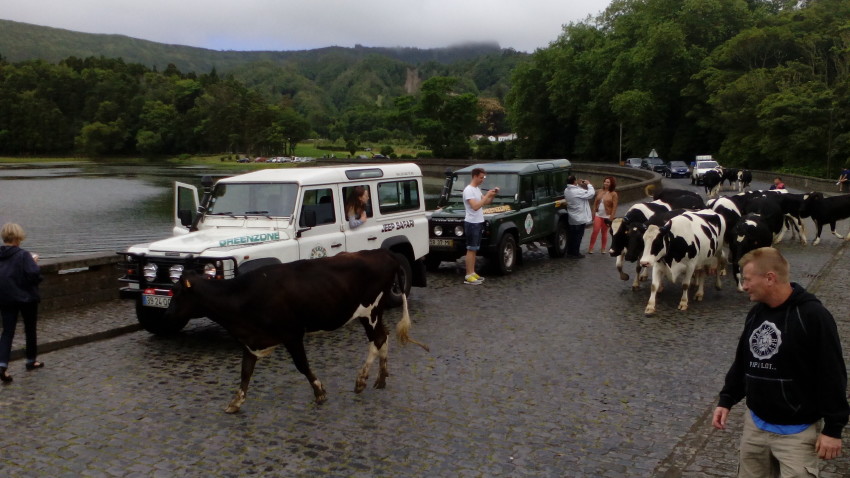 Choose your schedule
09:00 AM - 05:30 PM
$159.58
Choose your schedule
09:00 AM - 05:30 PM
$159.58
Choose your schedule
09:00 AM - 05:30 PM
$159.58
Choose your schedule
09:00 AM - 05:30 PM
$159.58
Choose your schedule
09:00 AM - 05:30 PM
$159.58
Choose your schedule
09:00 AM - 05:30 PM
$159.58
Choose your schedule
09:00 AM - 05:30 PM
$159.58
Choose your schedule
09:00 AM - 05:30 PM
$159.58
Choose your schedule
09:00 AM - 05:30 PM
$159.58
Choose your schedule
09:00 AM - 05:30 PM
$159.58
Choose your schedule
09:00 AM - 05:30 PM
$159.58
Choose your schedule
09:00 AM - 05:30 PM
$159.58
Choose your schedule
09:00 AM - 05:30 PM
$159.58
Choose your schedule
09:00 AM - 05:30 PM
$159.58
Choose your schedule
09:00 AM - 05:30 PM
$159.58
Choose your schedule
09:00 AM - 05:30 PM
$159.58
Choose your schedule
09:00 AM - 05:30 PM
$159.58
Choose your schedule
09:00 AM - 05:30 PM
$159.58
Choose your schedule
09:00 AM - 05:30 PM
$159.58
Choose your schedule
09:00 AM - 05:30 PM
$159.58
Choose your schedule
09:00 AM - 05:30 PM
$159.58
Choose your schedule
09:00 AM - 05:30 PM
$159.58
Choose your schedule
09:00 AM - 05:30 PM
$159.58
Choose your schedule
09:00 AM - 05:30 PM
$159.58
Choose your schedule
09:00 AM - 05:30 PM
$159.58
Choose your schedule
09:00 AM - 05:30 PM
$159.58
Choose your schedule
09:00 AM - 05:30 PM
$159.58
Choose your schedule
09:00 AM - 05:30 PM
$159.58
Choose your schedule
09:00 AM - 05:30 PM
$159.58
Choose your schedule
09:00 AM - 05:30 PM
$159.58
Choose your schedule
09:00 AM - 05:30 PM
$159.58
Choose your schedule
09:00 AM - 05:30 PM
$159.58
Choose your schedule
09:00 AM - 05:30 PM
$159.58
Choose your schedule
09:00 AM - 05:30 PM
$159.58
Choose your schedule
09:00 AM - 05:30 PM
$159.58
Choose your schedule
09:00 AM - 05:30 PM
$159.58
Choose your schedule
09:00 AM - 05:30 PM
$159.58
Choose your schedule
09:00 AM - 05:30 PM
$159.58
Choose your schedule
09:00 AM - 05:30 PM
$159.58
Choose your schedule
09:00 AM - 05:30 PM
$159.58
Choose your schedule
09:00 AM - 05:30 PM
$159.58
Choose your schedule
09:00 AM - 05:30 PM
$159.58
Choose your schedule
09:00 AM - 05:30 PM
$159.58
Choose your schedule
09:00 AM - 05:30 PM
$159.58
Choose your schedule
09:00 AM - 05:30 PM
$159.58
Choose your schedule
09:00 AM - 05:30 PM
$159.58
Choose your schedule
09:00 AM - 05:30 PM
$159.58
Choose your schedule
09:00 AM - 05:30 PM
$159.58
Choose your schedule
09:00 AM - 05:30 PM
$159.58
Choose your schedule
09:00 AM - 05:30 PM
$159.58
Choose your schedule
09:00 AM - 05:30 PM
$159.58
Choose your schedule
09:00 AM - 05:30 PM
$159.58
Choose your schedule
09:00 AM - 05:30 PM
$159.58
Choose your schedule
09:00 AM - 05:30 PM
$159.58
Choose your schedule
09:00 AM - 05:30 PM
$159.58
Choose your schedule
09:00 AM - 05:30 PM
$159.58
Choose your schedule
09:00 AM - 05:30 PM
$159.58
Choose your schedule
09:00 AM - 05:30 PM
$159.58
Choose your schedule
09:00 AM - 05:30 PM
$159.58
Choose your schedule
09:00 AM - 05:30 PM
$159.58
Choose your schedule
09:00 AM - 05:30 PM
$159.58
Choose your schedule
09:00 AM - 05:30 PM
$159.58
Choose your schedule
09:00 AM - 05:30 PM
$159.58
Choose your schedule
09:00 AM - 05:30 PM
$159.58
Choose your schedule
09:00 AM - 05:30 PM
$159.58
Choose your schedule
09:00 AM - 05:30 PM
$159.58
Choose your schedule
09:00 AM - 05:30 PM
$159.58
Choose your schedule
09:00 AM - 05:30 PM
$159.58
Choose your schedule
09:00 AM - 05:30 PM
$159.58
Choose your schedule
09:00 AM - 05:30 PM
$159.58
Choose your schedule
09:00 AM - 05:30 PM
$159.58
Choose your schedule
09:00 AM - 05:30 PM
$159.58
Choose your schedule
09:00 AM - 05:30 PM
$159.58
Choose your schedule
09:00 AM - 05:30 PM
$159.58
Choose your schedule
09:00 AM - 05:30 PM
$159.58
Choose your schedule
09:00 AM - 05:30 PM
$159.58
Choose your schedule
09:00 AM - 05:30 PM
$159.58
Choose your schedule
09:00 AM - 05:30 PM
$159.58
Choose your schedule
09:00 AM - 05:30 PM
$159.58
Choose your schedule
09:00 AM - 05:30 PM
$159.58
Choose your schedule
09:00 AM - 05:30 PM
$159.58
Choose your schedule
09:00 AM - 05:30 PM
$159.58
Choose your schedule
09:00 AM - 05:30 PM
$159.58
Choose your schedule
09:00 AM - 05:30 PM
$159.58
Choose your schedule
09:00 AM - 05:30 PM
$159.58
Choose your schedule
09:00 AM - 05:30 PM
$159.58
Choose your schedule
09:00 AM - 05:30 PM
$159.58
Choose your schedule
09:00 AM - 05:30 PM
$159.58
Choose your schedule
09:00 AM - 05:30 PM
$159.58
Choose your schedule
09:00 AM - 05:30 PM
$159.58
Choose your schedule
09:00 AM - 05:30 PM
$159.58
Choose your schedule
09:00 AM - 05:30 PM
$159.58
Choose your schedule
09:00 AM - 05:30 PM
$159.58
Choose your schedule
09:00 AM - 05:30 PM
$159.58
Choose your schedule
09:00 AM - 05:30 PM
$159.58
Choose your schedule
09:00 AM - 05:30 PM
$159.58
Choose your schedule
09:00 AM - 05:30 PM
$159.58
Choose your schedule
09:00 AM - 05:30 PM
$159.58
Choose your schedule
09:00 AM - 05:30 PM
$159.58
Choose your schedule
09:00 AM - 05:30 PM
$159.58
Choose your schedule
09:00 AM - 05:30 PM
$159.58
Choose your schedule
09:00 AM - 05:30 PM
$159.58
Choose your schedule
09:00 AM - 05:30 PM
$159.58
Choose your schedule
09:00 AM - 05:30 PM
$159.58
Choose your schedule
09:00 AM - 05:30 PM
$159.58
Choose your schedule
09:00 AM - 05:30 PM
$159.58
Choose your schedule
09:00 AM - 05:30 PM
$159.58
Choose your schedule
09:00 AM - 05:30 PM
$159.58
Choose your schedule
09:00 AM - 05:30 PM
$159.58
Choose your schedule
09:00 AM - 05:30 PM
$159.58
Choose your schedule
09:00 AM - 05:30 PM
$159.58
Choose your schedule
09:00 AM - 05:30 PM
$159.58
Choose your schedule
09:00 AM - 05:30 PM
$159.58
Choose your schedule
09:00 AM - 05:30 PM
$159.58
Choose your schedule
09:00 AM - 05:30 PM
$159.58
Choose your schedule
09:00 AM - 05:30 PM
$159.58
Choose your schedule
09:00 AM - 05:30 PM
$159.58
Choose your schedule
09:00 AM - 05:30 PM
$159.58
Choose your schedule
09:00 AM - 05:30 PM
$159.58
Choose your schedule
09:00 AM - 05:30 PM
$159.58
Choose your schedule
09:00 AM - 05:30 PM
$159.58
Choose your schedule
09:00 AM - 05:30 PM
$159.58
Choose your schedule
09:00 AM - 05:30 PM
$159.58
Choose your schedule
09:00 AM - 05:30 PM
$159.58
Choose your schedule
09:00 AM - 05:30 PM
$159.58
Choose your schedule
09:00 AM - 05:30 PM
$159.58
Choose your schedule
09:00 AM - 05:30 PM
$159.58
Choose your schedule
09:00 AM - 05:30 PM
$159.58
Choose your schedule
09:00 AM - 05:30 PM
$159.58
Choose your schedule
09:00 AM - 05:30 PM
$159.58
Choose your schedule
09:00 AM - 05:30 PM
$159.58
Choose your schedule
09:00 AM - 05:30 PM
$159.58
Choose your schedule
09:00 AM - 05:30 PM
$159.58
Choose your schedule
09:00 AM - 05:30 PM
$159.58
Choose your schedule
09:00 AM - 05:30 PM
$159.58
Choose your schedule
09:00 AM - 05:30 PM
$159.58
Choose your schedule
09:00 AM - 05:30 PM
$159.58
Choose your schedule
09:00 AM - 05:30 PM
$159.58
Choose your schedule
09:00 AM - 05:30 PM
$159.58
Choose your schedule
09:00 AM - 05:30 PM
$159.58
Choose your schedule
09:00 AM - 05:30 PM
$159.58
Choose your schedule
09:00 AM - 05:30 PM
$159.58
Choose your schedule
09:00 AM - 05:30 PM
$159.58
Choose your schedule
09:00 AM - 05:30 PM
$159.58
Choose your schedule
09:00 AM - 05:30 PM
$159.58
Choose your schedule
09:00 AM - 05:30 PM
$159.58
Choose your schedule
09:00 AM - 05:30 PM
$159.58
Choose your schedule
09:00 AM - 05:30 PM
$159.58
Choose your schedule
09:00 AM - 05:30 PM
$159.58
Choose your schedule
09:00 AM - 05:30 PM
$159.58
Choose your schedule
09:00 AM - 05:30 PM
$159.58
Choose your schedule
09:00 AM - 05:30 PM
$159.58
Choose your schedule
09:00 AM - 05:30 PM
$159.58
Choose your schedule
09:00 AM - 05:30 PM
$159.58
Choose your schedule
09:00 AM - 05:30 PM
$159.58
Choose your schedule
09:00 AM - 05:30 PM
$159.58
Choose your schedule
09:00 AM - 05:30 PM
$159.58
Choose your schedule
09:00 AM - 05:30 PM
$159.58
Choose your schedule
09:00 AM - 05:30 PM
$159.58
Choose your schedule
09:00 AM - 05:30 PM
$159.58
Choose your schedule
09:00 AM - 05:30 PM
$159.58
Choose your schedule
09:00 AM - 05:30 PM
$159.58
Choose your schedule
09:00 AM - 05:30 PM
$159.58
Choose your schedule
09:00 AM - 05:30 PM
$159.58
Choose your schedule
09:00 AM - 05:30 PM
$159.58
Choose your schedule
09:00 AM - 05:30 PM
$159.58
Choose your schedule
09:00 AM - 05:30 PM
$159.58
Choose your schedule
09:00 AM - 05:30 PM
$159.58
Choose your schedule
09:00 AM - 05:30 PM
$159.58
Choose your schedule
09:00 AM - 05:30 PM
$159.58
Choose your schedule
09:00 AM - 05:30 PM
$159.58
Choose your schedule
09:00 AM - 05:30 PM
$136.79
Choose your schedule
09:00 AM - 05:30 PM
$136.79
Choose your schedule
09:00 AM - 05:30 PM
$136.79
Choose your schedule
09:00 AM - 05:30 PM
$136.79
Choose your schedule
09:00 AM - 05:30 PM
$136.79
Choose your schedule
09:00 AM - 05:30 PM
$136.79
Choose your schedule
09:00 AM - 05:30 PM
$136.79
Choose your schedule
09:00 AM - 05:30 PM
$136.79
Choose your schedule
09:00 AM - 05:30 PM
$136.79
Choose your schedule
09:00 AM - 05:30 PM
$136.79
Choose your schedule
09:00 AM - 05:30 PM
$136.79
Choose your schedule
09:00 AM - 05:30 PM
$136.79
Choose your schedule
09:00 AM - 05:30 PM
$136.79
Choose your schedule
09:00 AM - 05:30 PM
$136.79
Choose your schedule
09:00 AM - 05:30 PM
$136.79
Choose your schedule
09:00 AM - 05:30 PM
$136.79
Choose your schedule
09:00 AM - 05:30 PM
$136.79
Choose your schedule
09:00 AM - 05:30 PM
$136.79
Choose your schedule
09:00 AM - 05:30 PM
$136.79
Choose your schedule
09:00 AM - 05:30 PM
$136.79
Choose your schedule
09:00 AM - 05:30 PM
$136.79
Choose your schedule
09:00 AM - 05:30 PM
$136.79
Choose your schedule
09:00 AM - 05:30 PM
$136.79
Choose your schedule
09:00 AM - 05:30 PM
$136.79
Choose your schedule
09:00 AM - 05:30 PM
$136.79
Choose your schedule
09:00 AM - 05:30 PM
$136.79
Choose your schedule
09:00 AM - 05:30 PM
$136.79
Choose your schedule
09:00 AM - 05:30 PM
$136.79
Choose your schedule
09:00 AM - 05:30 PM
$136.79
Choose your schedule
09:00 AM - 05:30 PM
$136.79
Choose your schedule
09:00 AM - 05:30 PM
$136.79
Choose your schedule
09:00 AM - 05:30 PM
$136.79
Choose your schedule
09:00 AM - 05:30 PM
$136.79
Choose your schedule
09:00 AM - 05:30 PM
$136.79
Choose your schedule
09:00 AM - 05:30 PM
$159.58
Choose your schedule
09:00 AM - 05:30 PM
$159.58
Choose your schedule
09:00 AM - 05:30 PM
$159.58
Choose your schedule
09:00 AM - 05:30 PM
$159.58
Choose your schedule
09:00 AM - 05:30 PM
$159.58
Choose your schedule
09:00 AM - 05:30 PM
$159.58
Choose your schedule
09:00 AM - 05:30 PM
$159.58
Choose your schedule
09:00 AM - 05:30 PM
$159.58
Choose your schedule
09:00 AM - 05:30 PM
$159.58
Choose your schedule
09:00 AM - 05:30 PM
$159.58
Choose your schedule
09:00 AM - 05:30 PM
$159.58
Choose your schedule
09:00 AM - 05:30 PM
$159.58
Choose your schedule
09:00 AM - 05:30 PM
$159.58
Choose your schedule
09:00 AM - 05:30 PM
$159.58
Choose your schedule
09:00 AM - 05:30 PM
$159.58
Choose your schedule
09:00 AM - 05:30 PM
$159.58
Choose your schedule
09:00 AM - 05:30 PM
$159.58
Choose your schedule
09:00 AM - 05:30 PM
$159.58
Choose your schedule
09:00 AM - 05:30 PM
$159.58
Choose your schedule
09:00 AM - 05:30 PM
$159.58
Choose your schedule
09:00 AM - 05:30 PM
$159.58
Choose your schedule
09:00 AM - 05:30 PM
$159.58
Choose your schedule
09:00 AM - 05:30 PM
$159.58
Choose your schedule
09:00 AM - 05:30 PM
$159.58
Choose your schedule
09:00 AM - 05:30 PM
$159.58
Choose your schedule
09:00 AM - 05:30 PM
$159.58
Choose your schedule
09:00 AM - 05:30 PM
$159.58
Choose your schedule
09:00 AM - 05:30 PM
$159.58
Choose your schedule
09:00 AM - 05:30 PM
$159.58
Choose your schedule
09:00 AM - 05:30 PM
$159.58
Choose your schedule
09:00 AM - 05:30 PM
$159.58
Choose your schedule
09:00 AM - 05:30 PM
$159.58
Choose your schedule
09:00 AM - 05:30 PM
$159.58
Choose your schedule
09:00 AM - 05:30 PM
$159.58
Choose your schedule
09:00 AM - 05:30 PM
$159.58
Choose your schedule
09:00 AM - 05:30 PM
$159.58
Choose your schedule
09:00 AM - 05:30 PM
$159.58
Choose your schedule
09:00 AM - 05:30 PM
$159.58
Choose your schedule
09:00 AM - 05:30 PM
$159.58
Choose your schedule
09:00 AM - 05:30 PM
$159.58
Choose your schedule
09:00 AM - 05:30 PM
$159.58
Choose your schedule
09:00 AM - 05:30 PM
$159.58
Choose your schedule
09:00 AM - 05:30 PM
$159.58
Choose your schedule
09:00 AM - 05:30 PM
$159.58
Choose your schedule
09:00 AM - 05:30 PM
$159.58
Choose your schedule
09:00 AM - 05:30 PM
$159.58
Choose your schedule
09:00 AM - 05:30 PM
$159.58
Choose your schedule
09:00 AM - 05:30 PM
$159.58
Choose your schedule
09:00 AM - 05:30 PM
$159.58
Choose your schedule
09:00 AM - 05:30 PM
$159.58
Choose your schedule
09:00 AM - 05:30 PM
$159.58
Choose your schedule
09:00 AM - 05:30 PM
$159.58
Choose your schedule
09:00 AM - 05:30 PM
$159.58
Choose your schedule
09:00 AM - 05:30 PM
$159.58
Choose your schedule
09:00 AM - 05:30 PM
$159.58
Choose your schedule
09:00 AM - 05:30 PM
$159.58
Choose your schedule
09:00 AM - 05:30 PM
$159.58
Choose your schedule
09:00 AM - 05:30 PM
$159.58
Choose your schedule
09:00 AM - 05:30 PM
$159.58
Choose your schedule
09:00 AM - 05:30 PM
$159.58
Choose your schedule
09:00 AM - 05:30 PM
$159.58
Choose your schedule
09:00 AM - 05:30 PM
$159.58
Choose your schedule
09:00 AM - 05:30 PM
$159.58
Choose your schedule
09:00 AM - 05:30 PM
$159.58
Choose your schedule
09:00 AM - 05:30 PM
$159.58
Choose your schedule
09:00 AM - 05:30 PM
$159.58
Choose your schedule
09:00 AM - 05:30 PM
$159.58
Choose your schedule
09:00 AM - 05:30 PM
$159.58
Choose your schedule
09:00 AM - 05:30 PM
$159.58
Choose your schedule
09:00 AM - 05:30 PM
$159.58
Choose your schedule
09:00 AM - 05:30 PM
$159.58
Choose your schedule
09:00 AM - 05:30 PM
$159.58
Choose your schedule
09:00 AM - 05:30 PM
$159.58
Choose your schedule
09:00 AM - 05:30 PM
$159.58
Choose your schedule
09:00 AM - 05:30 PM
$159.58
Choose your schedule
09:00 AM - 05:30 PM
$159.58
Choose your schedule
09:00 AM - 05:30 PM
$159.58
Choose your schedule
09:00 AM - 05:30 PM
$159.58
Choose your schedule
09:00 AM - 05:30 PM
$159.58
Choose your schedule
09:00 AM - 05:30 PM
$159.58
Choose your schedule
09:00 AM - 05:30 PM
$159.58
Choose your schedule
09:00 AM - 05:30 PM
$159.58
Choose your schedule
09:00 AM - 05:30 PM
$159.58
Choose your schedule
09:00 AM - 05:30 PM
$159.58
Choose your schedule
09:00 AM - 05:30 PM
$159.58
Choose your schedule
09:00 AM - 05:30 PM
$159.58
Choose your schedule
09:00 AM - 05:30 PM
$159.58
Choose your schedule
09:00 AM - 05:30 PM
$159.58
Choose your schedule
09:00 AM - 05:30 PM
$159.58
Choose your schedule
09:00 AM - 05:30 PM
$159.58
Choose your schedule
09:00 AM - 05:30 PM
$159.58
Choose your schedule
09:00 AM - 05:30 PM
$159.58
Choose your schedule
09:00 AM - 05:30 PM
$159.58
Choose your schedule
09:00 AM - 05:30 PM
$159.58
Choose your schedule
09:00 AM - 05:30 PM
$159.58
Choose your schedule
09:00 AM - 05:30 PM
$159.58
Choose your schedule
09:00 AM - 05:30 PM
$159.58
Choose your schedule
09:00 AM - 05:30 PM
$159.58
Choose your schedule
09:00 AM - 05:30 PM
$159.58
Choose your schedule
09:00 AM - 05:30 PM
$159.58
Choose your schedule
09:00 AM - 05:30 PM
$159.58
Choose your schedule
09:00 AM - 05:30 PM
$159.58
Choose your schedule
09:00 AM - 05:30 PM
$159.58
Choose your schedule
09:00 AM - 05:30 PM
$159.58
Choose your schedule
09:00 AM - 05:30 PM
$159.58
Choose your schedule
09:00 AM - 05:30 PM
$159.58
Choose your schedule
09:00 AM - 05:30 PM
$159.58
Choose your schedule
09:00 AM - 05:30 PM
$159.58
Choose your schedule
09:00 AM - 05:30 PM
$159.58
Choose your schedule
09:00 AM - 05:30 PM
$159.58
Choose your schedule
09:00 AM - 05:30 PM
$159.58
Choose your schedule
09:00 AM - 05:30 PM
$159.58
Choose your schedule
09:00 AM - 05:30 PM
$159.58
Choose your schedule
09:00 AM - 05:30 PM
$159.58
Choose your schedule
09:00 AM - 05:30 PM
$159.58
Choose your schedule
09:00 AM - 05:30 PM
$159.58
Choose your schedule
09:00 AM - 05:30 PM
$159.58
Choose your schedule
09:00 AM - 05:30 PM
$159.58
Choose your schedule
09:00 AM - 05:30 PM
$159.58
Choose your schedule
09:00 AM - 05:30 PM
$159.58
Choose your schedule
09:00 AM - 05:30 PM
$159.58
Choose your schedule
09:00 AM - 05:30 PM
$159.58
Choose your schedule
09:00 AM - 05:30 PM
$159.58
Choose your schedule
09:00 AM - 05:30 PM
$159.58
Choose your schedule
09:00 AM - 05:30 PM
$159.58
Choose your schedule
09:00 AM - 05:30 PM
$159.58
Choose your schedule
09:00 AM - 05:30 PM
$159.58
About the Experience
In this tour you will have the chance to see the crater of Sete Cidades, the famous blue lake and green lake among many others unforgettable stops. Our main attraction is the road we take on the rime of the crater which provides panoramic views and unique landscapes of this amazing area. This tour also visits the central part of the island which has as a main attraction the caldeira of Lagoa do Fogo. A stop can be made at Caldeira Velha for a relaxation moment at the thermal waters - in case it is required. The itinerary can change depending on who is doing the experience and the weather conditions.
Includes: Lunch (main dish, drinks, coffee and dessert).
Not included: entrance in Caldeira Velha.
Activity provider policies
Payment methods
We do not accept credit cards. Payments only by bank transfer or cash.
Other Observations
We have bilingual guides and professionals (English, Spanish, French, Portuguese).