Westside Experience: Mountain Biking + SPA
Location: São Miguel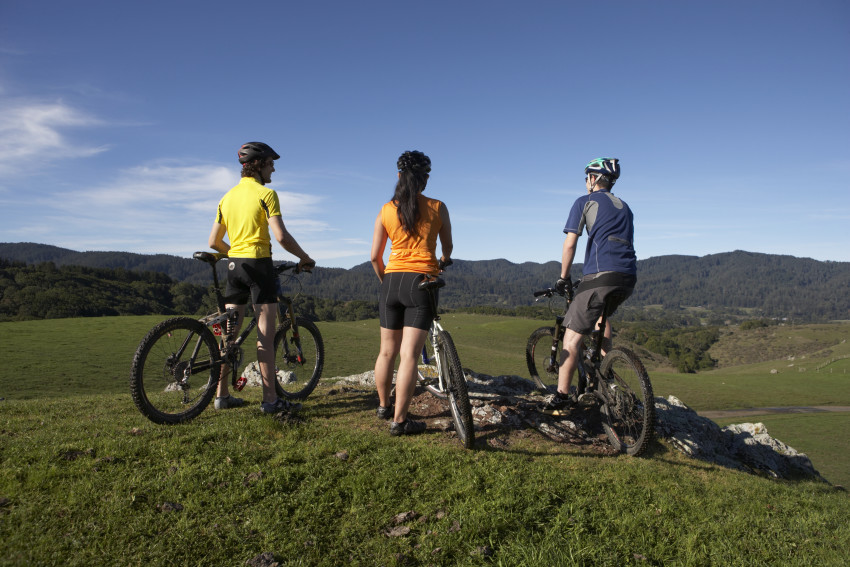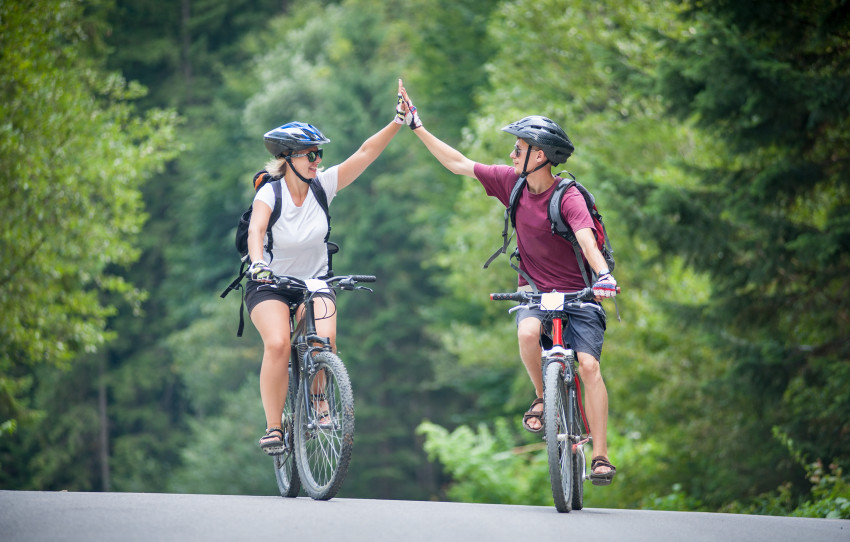 Choose your schedule
09:00 AM - 04:30 PM
$188.44
Choose your schedule
09:00 AM - 04:30 PM
$188.44
Choose your schedule
09:00 AM - 04:30 PM
$188.44
Choose your schedule
09:00 AM - 04:30 PM
$188.44
Choose your schedule
09:00 AM - 04:30 PM
$188.44
Choose your schedule
09:00 AM - 04:30 PM
$188.44
Choose your schedule
09:00 AM - 04:30 PM
$188.44
Choose your schedule
09:00 AM - 04:30 PM
$188.44
Choose your schedule
09:00 AM - 04:30 PM
$188.44
Choose your schedule
09:00 AM - 04:30 PM
$188.44
Choose your schedule
09:00 AM - 04:30 PM
$188.44
Choose your schedule
09:00 AM - 04:30 PM
$188.44
Choose your schedule
09:00 AM - 04:30 PM
$188.44
Choose your schedule
09:00 AM - 04:30 PM
$188.44
Choose your schedule
09:00 AM - 04:30 PM
$188.44
Choose your schedule
09:00 AM - 04:30 PM
$188.44
Choose your schedule
09:00 AM - 04:30 PM
$188.44
Choose your schedule
09:00 AM - 04:30 PM
$188.44
Choose your schedule
09:00 AM - 04:30 PM
$188.44
Choose your schedule
09:00 AM - 04:30 PM
$188.44
Choose your schedule
09:00 AM - 04:30 PM
$188.44
Choose your schedule
09:00 AM - 04:30 PM
$188.44
Choose your schedule
09:00 AM - 04:30 PM
$188.44
Choose your schedule
09:00 AM - 04:30 PM
$188.44
Choose your schedule
09:00 AM - 04:30 PM
$188.44
Choose your schedule
09:00 AM - 04:30 PM
$188.44
Choose your schedule
09:00 AM - 04:30 PM
$188.44
Choose your schedule
09:00 AM - 04:30 PM
$188.44
Choose your schedule
09:00 AM - 04:30 PM
$188.44
Choose your schedule
09:00 AM - 04:30 PM
$188.44
Choose your schedule
09:00 AM - 04:30 PM
$188.44
Choose your schedule
09:00 AM - 04:30 PM
$188.44
Choose your schedule
09:00 AM - 04:30 PM
$188.44
Choose your schedule
09:00 AM - 04:30 PM
$188.44
Choose your schedule
09:00 AM - 04:30 PM
$188.44
Choose your schedule
09:00 AM - 04:30 PM
$188.44
Choose your schedule
09:00 AM - 04:30 PM
$188.44
Choose your schedule
09:00 AM - 04:30 PM
$188.44
Choose your schedule
09:00 AM - 04:30 PM
$188.44
Choose your schedule
09:00 AM - 04:30 PM
$188.44
Choose your schedule
09:00 AM - 04:30 PM
$188.44
Choose your schedule
09:00 AM - 04:30 PM
$188.44
Choose your schedule
09:00 AM - 04:30 PM
$188.44
Choose your schedule
09:00 AM - 04:30 PM
$188.44
Choose your schedule
09:00 AM - 04:30 PM
$188.44
Choose your schedule
09:00 AM - 04:30 PM
$188.44
Choose your schedule
09:00 AM - 04:30 PM
$188.44
Choose your schedule
09:00 AM - 04:30 PM
$188.44
Choose your schedule
09:00 AM - 04:30 PM
$188.44
Choose your schedule
09:00 AM - 04:30 PM
$188.44
Choose your schedule
09:00 AM - 04:30 PM
$188.44
Choose your schedule
09:00 AM - 04:30 PM
$188.44
Choose your schedule
09:00 AM - 04:30 PM
$188.44
Choose your schedule
09:00 AM - 04:30 PM
$188.44
Choose your schedule
09:00 AM - 04:30 PM
$188.44
Choose your schedule
09:00 AM - 04:30 PM
$188.44
Choose your schedule
09:00 AM - 04:30 PM
$188.44
Choose your schedule
09:00 AM - 04:30 PM
$188.44
Choose your schedule
09:00 AM - 04:30 PM
$188.44
Choose your schedule
09:00 AM - 04:30 PM
$188.44
Choose your schedule
09:00 AM - 04:30 PM
$188.44
Choose your schedule
09:00 AM - 04:30 PM
$188.44
Choose your schedule
09:00 AM - 04:30 PM
$188.44
Choose your schedule
09:00 AM - 04:30 PM
$188.44
Choose your schedule
09:00 AM - 04:30 PM
$188.44
Choose your schedule
09:00 AM - 04:30 PM
$188.44
Choose your schedule
09:00 AM - 04:30 PM
$188.44
Choose your schedule
09:00 AM - 04:30 PM
$188.44
Choose your schedule
09:00 AM - 04:30 PM
$188.44
Choose your schedule
09:00 AM - 04:30 PM
$188.44
Choose your schedule
09:00 AM - 04:30 PM
$188.44
Choose your schedule
09:00 AM - 04:30 PM
$188.44
Choose your schedule
09:00 AM - 04:30 PM
$188.44
Choose your schedule
09:00 AM - 04:30 PM
$188.44
Choose your schedule
09:00 AM - 04:30 PM
$188.44
Choose your schedule
09:00 AM - 04:30 PM
$188.44
Choose your schedule
09:00 AM - 04:30 PM
$188.44
Choose your schedule
09:00 AM - 04:30 PM
$188.44
Choose your schedule
09:00 AM - 04:30 PM
$188.44
Choose your schedule
09:00 AM - 04:30 PM
$188.44
Choose your schedule
09:00 AM - 04:30 PM
$188.44
Choose your schedule
09:00 AM - 04:30 PM
$188.44
Choose your schedule
09:00 AM - 04:30 PM
$188.44
Choose your schedule
09:00 AM - 04:30 PM
$188.44
Choose your schedule
09:00 AM - 04:30 PM
$188.44
Choose your schedule
09:00 AM - 04:30 PM
$188.44
Choose your schedule
09:00 AM - 04:30 PM
$188.44
Choose your schedule
09:00 AM - 04:30 PM
$188.44
Choose your schedule
09:00 AM - 04:30 PM
$188.44
Choose your schedule
09:00 AM - 04:30 PM
$188.44
Choose your schedule
09:00 AM - 04:30 PM
$188.44
Choose your schedule
09:00 AM - 04:30 PM
$188.44
Choose your schedule
09:00 AM - 04:30 PM
$188.44
Choose your schedule
09:00 AM - 04:30 PM
$188.44
Choose your schedule
09:00 AM - 04:30 PM
$188.44
Choose your schedule
09:00 AM - 04:30 PM
$188.44
Choose your schedule
09:00 AM - 04:30 PM
$188.44
Choose your schedule
09:00 AM - 04:30 PM
$188.44
Choose your schedule
09:00 AM - 04:30 PM
$188.44
Choose your schedule
09:00 AM - 04:30 PM
$188.44
Choose your schedule
09:00 AM - 04:30 PM
$188.44
Choose your schedule
09:00 AM - 04:30 PM
$188.44
Choose your schedule
09:00 AM - 04:30 PM
$188.44
Choose your schedule
09:00 AM - 04:30 PM
$188.44
Choose your schedule
09:00 AM - 04:30 PM
$188.44
Choose your schedule
09:00 AM - 04:30 PM
$188.44
Choose your schedule
09:00 AM - 04:30 PM
$188.44
Choose your schedule
09:00 AM - 04:30 PM
$188.44
Choose your schedule
09:00 AM - 04:30 PM
$188.44
Choose your schedule
09:00 AM - 04:30 PM
$188.44
Choose your schedule
09:00 AM - 04:30 PM
$188.44
Choose your schedule
09:00 AM - 04:30 PM
$188.44
Choose your schedule
09:00 AM - 04:30 PM
$188.44
Choose your schedule
09:00 AM - 04:30 PM
$188.44
Choose your schedule
09:00 AM - 04:30 PM
$188.44
Choose your schedule
09:00 AM - 04:30 PM
$188.44
Choose your schedule
09:00 AM - 04:30 PM
$188.44
Choose your schedule
09:00 AM - 04:30 PM
$188.44
Choose your schedule
09:00 AM - 04:30 PM
$188.44
Choose your schedule
09:00 AM - 04:30 PM
$188.44
Choose your schedule
09:00 AM - 04:30 PM
$188.44
Choose your schedule
09:00 AM - 04:30 PM
$188.44
Choose your schedule
09:00 AM - 04:30 PM
$188.44
Choose your schedule
09:00 AM - 04:30 PM
$188.44
Choose your schedule
09:00 AM - 04:30 PM
$188.44
Choose your schedule
09:00 AM - 04:30 PM
$188.44
Choose your schedule
09:00 AM - 04:30 PM
$188.44
Choose your schedule
09:00 AM - 04:30 PM
$188.44
Choose your schedule
09:00 AM - 04:30 PM
$188.44
Choose your schedule
09:00 AM - 04:30 PM
$188.44
Choose your schedule
09:00 AM - 04:30 PM
$188.44
Choose your schedule
09:00 AM - 04:30 PM
$188.44
Choose your schedule
09:00 AM - 04:30 PM
$188.44
Choose your schedule
09:00 AM - 04:30 PM
$188.44
Choose your schedule
09:00 AM - 04:30 PM
$188.44
Choose your schedule
09:00 AM - 04:30 PM
$188.44
Choose your schedule
09:00 AM - 04:30 PM
$188.44
Choose your schedule
09:00 AM - 04:30 PM
$188.44
Choose your schedule
09:00 AM - 04:30 PM
$188.44
Choose your schedule
09:00 AM - 04:30 PM
$188.44
Choose your schedule
09:00 AM - 04:30 PM
$188.44
Choose your schedule
09:00 AM - 04:30 PM
$188.44
Choose your schedule
09:00 AM - 04:30 PM
$188.44
Choose your schedule
09:00 AM - 04:30 PM
$188.44
Choose your schedule
09:00 AM - 04:30 PM
$188.44
Choose your schedule
09:00 AM - 04:30 PM
$188.44
Choose your schedule
09:00 AM - 04:30 PM
$188.44
Choose your schedule
09:00 AM - 04:30 PM
$188.44
Choose your schedule
09:00 AM - 04:30 PM
$188.44
Choose your schedule
09:00 AM - 04:30 PM
$188.44
Choose your schedule
09:00 AM - 04:30 PM
$188.44
Choose your schedule
09:00 AM - 04:30 PM
$188.44
Choose your schedule
09:00 AM - 04:30 PM
$188.44
Choose your schedule
09:00 AM - 04:30 PM
$188.44
Choose your schedule
09:00 AM - 04:30 PM
$188.44
Choose your schedule
09:00 AM - 04:30 PM
$188.44
Choose your schedule
09:00 AM - 04:30 PM
$188.44
Choose your schedule
09:00 AM - 04:30 PM
$188.44
Choose your schedule
09:00 AM - 04:30 PM
$188.44
Choose your schedule
09:00 AM - 04:30 PM
$188.44
Choose your schedule
09:00 AM - 04:30 PM
$188.44
Choose your schedule
09:00 AM - 04:30 PM
$188.44
Choose your schedule
09:00 AM - 04:30 PM
$188.44
Choose your schedule
09:00 AM - 04:30 PM
$188.44
Choose your schedule
09:00 AM - 04:30 PM
$188.44
Choose your schedule
09:00 AM - 04:30 PM
$188.44
Choose your schedule
09:00 AM - 04:30 PM
$188.44
Choose your schedule
09:00 AM - 04:30 PM
$188.44
Choose your schedule
09:00 AM - 04:30 PM
$188.44
Choose your schedule
09:00 AM - 04:30 PM
$188.44
Choose your schedule
09:00 AM - 04:30 PM
$188.44
Choose your schedule
09:00 AM - 04:30 PM
$188.44
Choose your schedule
09:00 AM - 04:30 PM
$188.44
Choose your schedule
09:00 AM - 04:30 PM
$188.44
Choose your schedule
09:00 AM - 04:30 PM
$188.44
Choose your schedule
09:00 AM - 04:30 PM
$188.44
Choose your schedule
09:00 AM - 04:30 PM
$188.44
Choose your schedule
09:00 AM - 04:30 PM
$188.44
Choose your schedule
09:00 AM - 04:30 PM
$188.44
Choose your schedule
09:00 AM - 04:30 PM
$188.44
Choose your schedule
09:00 AM - 04:30 PM
$188.44
Choose your schedule
09:00 AM - 04:30 PM
$188.44
Choose your schedule
09:00 AM - 04:30 PM
$188.44
Choose your schedule
09:00 AM - 04:30 PM
$188.44
Choose your schedule
09:00 AM - 04:30 PM
$188.44
Choose your schedule
09:00 AM - 04:30 PM
$188.44
Choose your schedule
09:00 AM - 04:30 PM
$188.44
Choose your schedule
09:00 AM - 04:30 PM
$188.44
Choose your schedule
09:00 AM - 04:30 PM
$188.44
Choose your schedule
09:00 AM - 04:30 PM
$188.44
Choose your schedule
09:00 AM - 04:30 PM
$188.44
Choose your schedule
09:00 AM - 04:30 PM
$188.44
Choose your schedule
09:00 AM - 04:30 PM
$188.44
Choose your schedule
09:00 AM - 04:30 PM
$188.44
Choose your schedule
09:00 AM - 04:30 PM
$188.44
Choose your schedule
09:00 AM - 04:30 PM
$188.44
Choose your schedule
09:00 AM - 04:30 PM
$188.44
Choose your schedule
09:00 AM - 04:30 PM
$188.44
Choose your schedule
09:00 AM - 04:30 PM
$188.44
Choose your schedule
09:00 AM - 04:30 PM
$188.44
Choose your schedule
09:00 AM - 04:30 PM
$188.44
Choose your schedule
09:00 AM - 04:30 PM
$188.44
Choose your schedule
09:00 AM - 04:30 PM
$188.44
Choose your schedule
09:00 AM - 04:30 PM
$188.44
Choose your schedule
09:00 AM - 04:30 PM
$188.44
Choose your schedule
09:00 AM - 04:30 PM
$188.44
Choose your schedule
09:00 AM - 04:30 PM
$188.44
Choose your schedule
09:00 AM - 04:30 PM
$188.44
Choose your schedule
09:00 AM - 04:30 PM
$188.44
Choose your schedule
09:00 AM - 04:30 PM
$188.44
Choose your schedule
09:00 AM - 04:30 PM
$188.44
Choose your schedule
09:00 AM - 04:30 PM
$188.44
Choose your schedule
09:00 AM - 04:30 PM
$188.44
Choose your schedule
09:00 AM - 04:30 PM
$188.44
Choose your schedule
09:00 AM - 04:30 PM
$188.44
Choose your schedule
09:00 AM - 04:30 PM
$188.44
Choose your schedule
09:00 AM - 04:30 PM
$188.44
Choose your schedule
09:00 AM - 04:30 PM
$188.44
Choose your schedule
09:00 AM - 04:30 PM
$188.44
Choose your schedule
09:00 AM - 04:30 PM
$188.44
Choose your schedule
09:00 AM - 04:30 PM
$188.44
Choose your schedule
09:00 AM - 04:30 PM
$188.44
Choose your schedule
09:00 AM - 04:30 PM
$188.44
Choose your schedule
09:00 AM - 04:30 PM
$188.44
Choose your schedule
09:00 AM - 04:30 PM
$188.44
Choose your schedule
09:00 AM - 04:30 PM
$188.44
Choose your schedule
09:00 AM - 04:30 PM
$188.44
Choose your schedule
09:00 AM - 04:30 PM
$188.44
Choose your schedule
09:00 AM - 04:30 PM
$188.44
Choose your schedule
09:00 AM - 04:30 PM
$188.44
Choose your schedule
09:00 AM - 04:30 PM
$188.44
Choose your schedule
09:00 AM - 04:30 PM
$188.44
Choose your schedule
09:00 AM - 04:30 PM
$188.44
Choose your schedule
09:00 AM - 04:30 PM
$188.44
Choose your schedule
09:00 AM - 04:30 PM
$188.44
Choose your schedule
09:00 AM - 04:30 PM
$188.44
Choose your schedule
09:00 AM - 04:30 PM
$188.44
Choose your schedule
09:00 AM - 04:30 PM
$188.44
Choose your schedule
09:00 AM - 04:30 PM
$188.44
Choose your schedule
09:00 AM - 04:30 PM
$188.44
Choose your schedule
09:00 AM - 04:30 PM
$188.44
Choose your schedule
09:00 AM - 04:30 PM
$188.44
Choose your schedule
09:00 AM - 04:30 PM
$188.44
Choose your schedule
09:00 AM - 04:30 PM
$188.44
Choose your schedule
09:00 AM - 04:30 PM
$188.44
Choose your schedule
09:00 AM - 04:30 PM
$188.44
Choose your schedule
09:00 AM - 04:30 PM
$188.44
Choose your schedule
09:00 AM - 04:30 PM
$188.44
Choose your schedule
09:00 AM - 04:30 PM
$188.44
Choose your schedule
09:00 AM - 04:30 PM
$188.44
Choose your schedule
09:00 AM - 04:30 PM
$188.44
Choose your schedule
09:00 AM - 04:30 PM
$188.44
Choose your schedule
09:00 AM - 04:30 PM
$188.44
Choose your schedule
09:00 AM - 04:30 PM
$188.44
Choose your schedule
09:00 AM - 04:30 PM
$188.44
Choose your schedule
09:00 AM - 04:30 PM
$188.44
Choose your schedule
09:00 AM - 04:30 PM
$188.44
Choose your schedule
09:00 AM - 04:30 PM
$188.44
Choose your schedule
09:00 AM - 04:30 PM
$188.44
Choose your schedule
09:00 AM - 04:30 PM
$188.44
Choose your schedule
09:00 AM - 04:30 PM
$188.44
Choose your schedule
09:00 AM - 04:30 PM
$188.44
Choose your schedule
09:00 AM - 04:30 PM
$188.44
Choose your schedule
09:00 AM - 04:30 PM
$188.44
Choose your schedule
09:00 AM - 04:30 PM
$188.44
Choose your schedule
09:00 AM - 04:30 PM
$188.44
Choose your schedule
09:00 AM - 04:30 PM
$188.44
Choose your schedule
09:00 AM - 04:30 PM
$188.44
Choose your schedule
09:00 AM - 04:30 PM
$188.44
Choose your schedule
09:00 AM - 04:30 PM
$188.44
Choose your schedule
09:00 AM - 04:30 PM
$188.44
Choose your schedule
09:00 AM - 04:30 PM
$188.44
Choose your schedule
09:00 AM - 04:30 PM
$188.44
Choose your schedule
09:00 AM - 04:30 PM
$188.44
Choose your schedule
09:00 AM - 04:30 PM
$188.44
Choose your schedule
09:00 AM - 04:30 PM
$188.44
Choose your schedule
09:00 AM - 04:30 PM
$188.44
Choose your schedule
09:00 AM - 04:30 PM
$188.44
Choose your schedule
09:00 AM - 04:30 PM
$188.44
Choose your schedule
09:00 AM - 04:30 PM
$188.44
Choose your schedule
09:00 AM - 04:30 PM
$188.44
Choose your schedule
09:00 AM - 04:30 PM
$188.44
Choose your schedule
09:00 AM - 04:30 PM
$188.44
Choose your schedule
09:00 AM - 04:30 PM
$188.44
Choose your schedule
09:00 AM - 04:30 PM
$188.44
Choose your schedule
09:00 AM - 04:30 PM
$188.44
Choose your schedule
09:00 AM - 04:30 PM
$188.44
Choose your schedule
09:00 AM - 04:30 PM
$188.44
Choose your schedule
09:00 AM - 04:30 PM
$188.44
Choose your schedule
09:00 AM - 04:30 PM
$188.44
Choose your schedule
09:00 AM - 04:30 PM
$188.44
Choose your schedule
09:00 AM - 04:30 PM
$188.44
Choose your schedule
09:00 AM - 04:30 PM
$188.44
Choose your schedule
09:00 AM - 04:30 PM
$188.44
Choose your schedule
09:00 AM - 04:30 PM
$188.44
Choose your schedule
09:00 AM - 04:30 PM
$188.44
Choose your schedule
09:00 AM - 04:30 PM
$188.44
Choose your schedule
09:00 AM - 04:30 PM
$188.44
Choose your schedule
09:00 AM - 04:30 PM
$188.44
Choose your schedule
09:00 AM - 04:30 PM
$188.44
Choose your schedule
09:00 AM - 04:30 PM
$188.44
Choose your schedule
09:00 AM - 04:30 PM
$188.44
Choose your schedule
09:00 AM - 04:30 PM
$188.44
Choose your schedule
09:00 AM - 04:30 PM
$188.44
Choose your schedule
09:00 AM - 04:30 PM
$188.44
Choose your schedule
09:00 AM - 04:30 PM
$188.44
Choose your schedule
09:00 AM - 04:30 PM
$188.44
Choose your schedule
09:00 AM - 04:30 PM
$188.44
Choose your schedule
09:00 AM - 04:30 PM
$188.44
Choose your schedule
09:00 AM - 04:30 PM
$188.44
Choose your schedule
09:00 AM - 04:30 PM
$188.44
Choose your schedule
09:00 AM - 04:30 PM
$188.44
Choose your schedule
09:00 AM - 04:30 PM
$188.44
Choose your schedule
09:00 AM - 04:30 PM
$188.44
Choose your schedule
09:00 AM - 04:30 PM
$188.44
Choose your schedule
09:00 AM - 04:30 PM
$188.44
Choose your schedule
09:00 AM - 04:30 PM
$188.44
Choose your schedule
09:00 AM - 04:30 PM
$188.44
Choose your schedule
09:00 AM - 04:30 PM
$188.44
Choose your schedule
09:00 AM - 04:30 PM
$188.44
Choose your schedule
09:00 AM - 04:30 PM
$188.44
Choose your schedule
09:00 AM - 04:30 PM
$188.44
Choose your schedule
09:00 AM - 04:30 PM
$188.44
Choose your schedule
09:00 AM - 04:30 PM
$188.44
Choose your schedule
09:00 AM - 04:30 PM
$188.44
Choose your schedule
09:00 AM - 04:30 PM
$188.44
Choose your schedule
09:00 AM - 04:30 PM
$188.44
Choose your schedule
09:00 AM - 04:30 PM
$188.44
Choose your schedule
09:00 AM - 04:30 PM
$188.44
Choose your schedule
09:00 AM - 04:30 PM
$188.44
Choose your schedule
09:00 AM - 04:30 PM
$188.44
Choose your schedule
09:00 AM - 04:30 PM
$188.44
Choose your schedule
09:00 AM - 04:30 PM
$188.44
Choose your schedule
09:00 AM - 04:30 PM
$188.44
Choose your schedule
09:00 AM - 04:30 PM
$188.44
Choose your schedule
09:00 AM - 04:30 PM
$188.44
Choose your schedule
09:00 AM - 04:30 PM
$188.44
Choose your schedule
09:00 AM - 04:30 PM
$188.44
Choose your schedule
09:00 AM - 04:30 PM
$188.44
Choose your schedule
09:00 AM - 04:30 PM
$188.44
Choose your schedule
09:00 AM - 04:30 PM
$188.44
Choose your schedule
09:00 AM - 04:30 PM
$188.44
Choose your schedule
09:00 AM - 04:30 PM
$188.44
Choose your schedule
09:00 AM - 04:30 PM
$188.44
Choose your schedule
09:00 AM - 04:30 PM
$188.44
Choose your schedule
09:00 AM - 04:30 PM
$188.44
Choose your schedule
09:00 AM - 04:30 PM
$188.44
Choose your schedule
09:00 AM - 04:30 PM
$188.44
Choose your schedule
09:00 AM - 04:30 PM
$188.44
Choose your schedule
09:00 AM - 04:30 PM
$188.44
Choose your schedule
09:00 AM - 04:30 PM
$188.44
Choose your schedule
09:00 AM - 04:30 PM
$188.44
Choose your schedule
09:00 AM - 04:30 PM
$188.44
Choose your schedule
09:00 AM - 04:30 PM
$188.44
Choose your schedule
09:00 AM - 04:30 PM
$188.44
Choose your schedule
09:00 AM - 04:30 PM
$188.44
Choose your schedule
09:00 AM - 04:30 PM
$188.44
Choose your schedule
09:00 AM - 04:30 PM
$188.44
Choose your schedule
09:00 AM - 04:30 PM
$188.44
Choose your schedule
09:00 AM - 04:30 PM
$188.44
Choose your schedule
09:00 AM - 04:30 PM
$188.44
Choose your schedule
09:00 AM - 04:30 PM
$188.44
Choose your schedule
09:00 AM - 04:30 PM
$188.44
Choose your schedule
09:00 AM - 04:30 PM
$188.44
About the Experience
This activity provides participants the opportunity to discover the western part of the island of São Miguel (volcanic system of Sete Cidades and thermal springs of Ferraria) in an active and complete way. After the transfer from Picos de Avenura, the day begins with a bike ride in Sete Cidades, in a landscape dominated by the lake considered to be one of the 7 natural wonders of Portugal. The tour (about. 15 kms) develops mainly on easy ground. After pick nick lunch, we go to Ferraria area, a unique geological formation along the coast. In the Spa area of Termas da Ferraria, we will have the opportunity to experience different types of thermal baths, including sauna, turkish bath, contrast hall, indoor heated swimming pool and jacuzzi, an experience that promotes relaxation and well being of all participating. After this relaxing experience will have time for a swim in the outdoor pool or , even, a dip in the sea. The return to Ponta Delgada is made by the coastal southwest road of São Miguel.
Price includes:
Transport
Picnic lunch
Mountain bike
Mountain Bike Helmet
Quick repair kit
Access to the SPA
Monitoring by a guide from Picos de Aventura
Insurance (Personal Accident and Liability)
Not included:
Hotel pick-up and drop-off
Type of tour: Full day - 7 hours
Schedules and meeting points:
09:00 - Picos de Aventura office
09:30 – Beginning of the bike ride in Sete Cidades
12:00 – End of the tour and picnic lunch
13:30 – Beginning of the SPA Experience in Ferraria
15:30 – End of the SPA Experience
16:30 - Arrival at Ponta Delgada and end of activity
Minimum equipment necessary:
Proper footwear, comfortable clothing, light jacket, extra t-shirt/sweater, swimsuit, water, snack, sunscreen, hat, sunglasses and backpack.
Recommended equipment:
MTB Gloves, hydration bag, clip shoes and pedals.
Minimum age: 6 years old
(until 18 years must be accompanied by parents or guardians, , or bring a written permission).
Notes:
The performance of the activities are subject to weather conditions and logistics.
Meeting point:
Marina Pêro de Teive Avenida João Bosco Mota Amara
9500-771 - Ponta Delgada

Activity provider policies
Changes to the reservation
The company has the right to modify or cancel your reservation, whenever there are adverse weather conditions.
The company has the right to modify or cancel your reservation, whenever the minimum number of participants is not met.
The company will have access to the contact information of the hotel where the client is accommodated, whenever this information is available (to facilitate the contact).
The company may contact the client up to 1 day before in order to communicate any eventual alterations.
In case it wasn't possible to contact the client, the alterations will be communicate when the client reaches the company's headquarters.