Canyoning: Ribeira dos Caldeirões or Salto do Cabrito– Half Day w/ Transfer
Location: São Miguel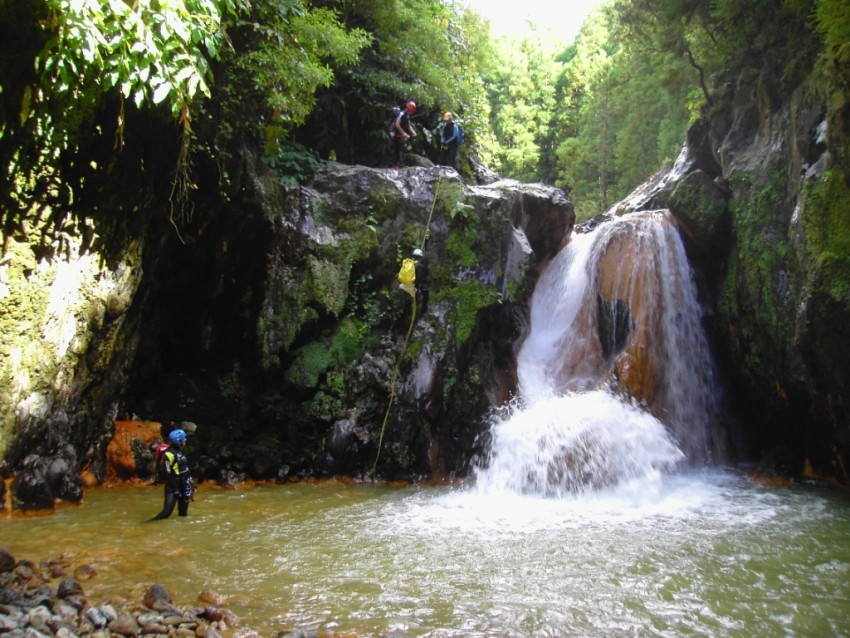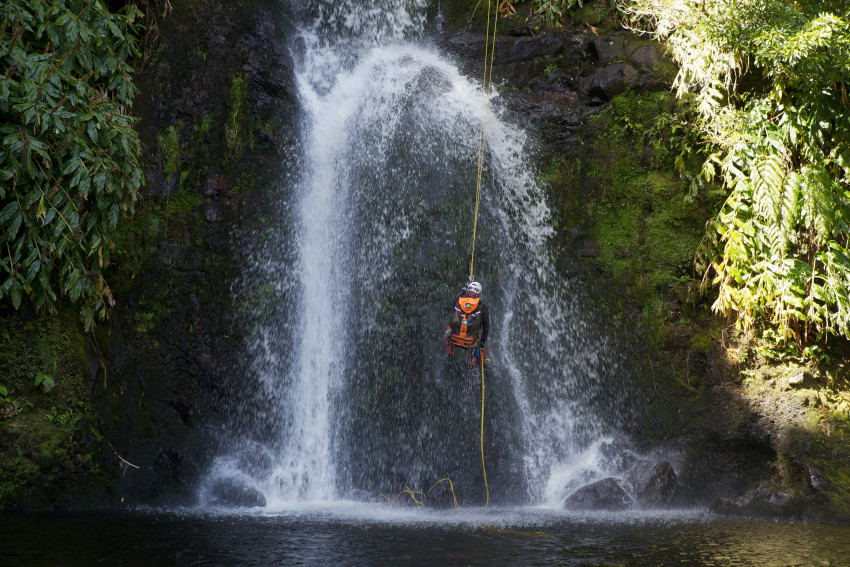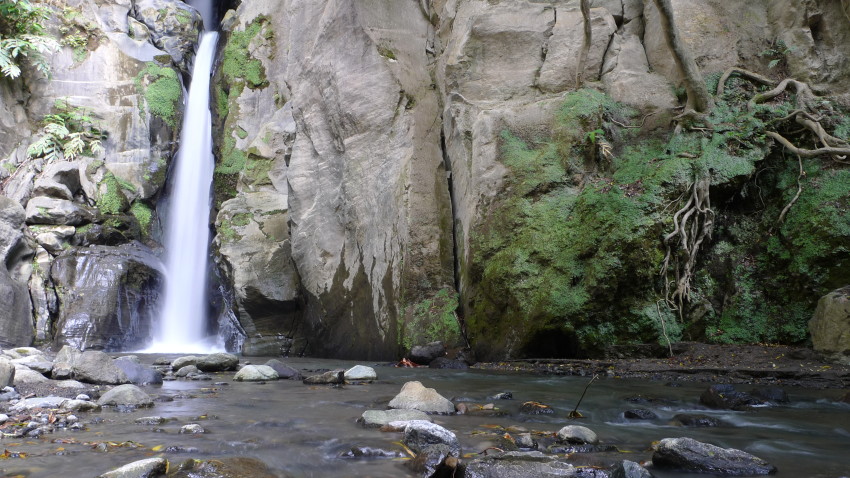 Choose your schedule
09:00 AM - 02:00 PM
$134.24
12:00 PM - 04:30 PM
$134.24
Choose your schedule
09:00 AM - 02:00 PM
$134.24
12:00 PM - 04:30 PM
$134.24
Choose your schedule
09:00 AM - 02:00 PM
$134.24
12:00 PM - 04:30 PM
$134.24
Choose your schedule
09:00 AM - 02:00 PM
$134.24
12:00 PM - 04:30 PM
$134.24
Choose your schedule
09:00 AM - 02:00 PM
$134.24
12:00 PM - 04:30 PM
$134.24
Choose your schedule
09:00 AM - 02:00 PM
$134.24
12:00 PM - 04:30 PM
$134.24
Choose your schedule
09:00 AM - 02:00 PM
$134.24
12:00 PM - 04:30 PM
$134.24
Choose your schedule
09:00 AM - 02:00 PM
$134.24
12:00 PM - 04:30 PM
$134.24
Choose your schedule
09:00 AM - 02:00 PM
$134.24
12:00 PM - 04:30 PM
$134.24
Choose your schedule
09:00 AM - 02:00 PM
$134.24
12:00 PM - 04:30 PM
$134.24
Choose your schedule
09:00 AM - 02:00 PM
$134.24
12:00 PM - 04:30 PM
$134.24
Choose your schedule
09:00 AM - 02:00 PM
$134.24
12:00 PM - 04:30 PM
$134.24
Choose your schedule
09:00 AM - 02:00 PM
$134.24
12:00 PM - 04:30 PM
$134.24
Choose your schedule
09:00 AM - 02:00 PM
$134.24
12:00 PM - 04:30 PM
$134.24
Choose your schedule
09:00 AM - 02:00 PM
$134.24
12:00 PM - 04:30 PM
$134.24
Choose your schedule
09:00 AM - 02:00 PM
$134.24
12:00 PM - 04:30 PM
$134.24
Choose your schedule
09:00 AM - 02:00 PM
$134.24
12:00 PM - 04:30 PM
$134.24
Choose your schedule
09:00 AM - 02:00 PM
$134.24
12:00 PM - 04:30 PM
$134.24
Choose your schedule
09:00 AM - 02:00 PM
$134.24
12:00 PM - 04:30 PM
$134.24
Choose your schedule
09:00 AM - 02:00 PM
$134.24
12:00 PM - 04:30 PM
$134.24
Choose your schedule
09:00 AM - 02:00 PM
$134.24
12:00 PM - 04:30 PM
$134.24
Choose your schedule
09:00 AM - 02:00 PM
$134.24
12:00 PM - 04:30 PM
$134.24
Choose your schedule
09:00 AM - 02:00 PM
$134.24
12:00 PM - 04:30 PM
$134.24
Choose your schedule
09:00 AM - 02:00 PM
$134.24
12:00 PM - 04:30 PM
$134.24
Choose your schedule
09:00 AM - 02:00 PM
$134.24
12:00 PM - 04:30 PM
$134.24
Choose your schedule
09:00 AM - 02:00 PM
$134.24
12:00 PM - 04:30 PM
$134.24
Choose your schedule
09:00 AM - 02:00 PM
$134.24
12:00 PM - 04:30 PM
$134.24
Choose your schedule
09:00 AM - 02:00 PM
$134.24
12:00 PM - 04:30 PM
$134.24
Choose your schedule
09:00 AM - 02:00 PM
$134.24
12:00 PM - 04:30 PM
$134.24
Choose your schedule
09:00 AM - 02:00 PM
$134.24
12:00 PM - 04:30 PM
$134.24
Choose your schedule
09:00 AM - 02:00 PM
$134.24
12:00 PM - 04:30 PM
$134.24
Choose your schedule
09:00 AM - 02:00 PM
$134.24
12:00 PM - 04:30 PM
$134.24
Choose your schedule
09:00 AM - 02:00 PM
$134.24
12:00 PM - 04:30 PM
$134.24
Choose your schedule
09:00 AM - 02:00 PM
$134.24
12:00 PM - 04:30 PM
$134.24
Choose your schedule
09:00 AM - 02:00 PM
$134.24
12:00 PM - 04:30 PM
$134.24
Choose your schedule
09:00 AM - 02:00 PM
$134.24
12:00 PM - 04:30 PM
$134.24
Choose your schedule
09:00 AM - 02:00 PM
$134.24
12:00 PM - 04:30 PM
$134.24
Choose your schedule
09:00 AM - 02:00 PM
$134.24
12:00 PM - 04:30 PM
$134.24
Choose your schedule
09:00 AM - 02:00 PM
$134.24
12:00 PM - 04:30 PM
$134.24
Choose your schedule
09:00 AM - 02:00 PM
$134.24
12:00 PM - 04:30 PM
$134.24
Choose your schedule
09:00 AM - 02:00 PM
$134.24
12:00 PM - 04:30 PM
$134.24
Choose your schedule
09:00 AM - 02:00 PM
$134.24
12:00 PM - 04:30 PM
$134.24
Choose your schedule
09:00 AM - 02:00 PM
$134.24
12:00 PM - 04:30 PM
$134.24
Choose your schedule
09:00 AM - 02:00 PM
$134.24
12:00 PM - 04:30 PM
$134.24
Choose your schedule
09:00 AM - 02:00 PM
$134.24
12:00 PM - 04:30 PM
$134.24
Choose your schedule
09:00 AM - 02:00 PM
$134.24
12:00 PM - 04:30 PM
$134.24
Choose your schedule
09:00 AM - 02:00 PM
$134.24
12:00 PM - 04:30 PM
$134.24
Choose your schedule
09:00 AM - 02:00 PM
$134.24
12:00 PM - 04:30 PM
$134.24
Choose your schedule
09:00 AM - 02:00 PM
$134.24
12:00 PM - 04:30 PM
$134.24
Choose your schedule
09:00 AM - 02:00 PM
$134.24
12:00 PM - 04:30 PM
$134.24
Choose your schedule
09:00 AM - 02:00 PM
$134.24
12:00 PM - 04:30 PM
$134.24
Choose your schedule
09:00 AM - 02:00 PM
$134.24
12:00 PM - 04:30 PM
$134.24
Choose your schedule
09:00 AM - 02:00 PM
$134.24
12:00 PM - 04:30 PM
$134.24
Choose your schedule
09:00 AM - 02:00 PM
$134.24
12:00 PM - 04:30 PM
$134.24
Choose your schedule
09:00 AM - 02:00 PM
$134.24
12:00 PM - 04:30 PM
$134.24
Choose your schedule
09:00 AM - 02:00 PM
$134.24
12:00 PM - 04:30 PM
$134.24
Choose your schedule
09:00 AM - 02:00 PM
$134.24
12:00 PM - 04:30 PM
$134.24
Choose your schedule
09:00 AM - 02:00 PM
$134.24
12:00 PM - 04:30 PM
$134.24
Choose your schedule
09:00 AM - 02:00 PM
$134.24
12:00 PM - 04:30 PM
$134.24
Choose your schedule
09:00 AM - 02:00 PM
$134.24
12:00 PM - 04:30 PM
$134.24
Choose your schedule
09:00 AM - 02:00 PM
$134.24
12:00 PM - 04:30 PM
$134.24
Choose your schedule
09:00 AM - 02:00 PM
$134.24
12:00 PM - 04:30 PM
$134.24
Choose your schedule
09:00 AM - 02:00 PM
$134.24
12:00 PM - 04:30 PM
$134.24
Choose your schedule
09:00 AM - 02:00 PM
$134.24
12:00 PM - 04:30 PM
$134.24
Choose your schedule
09:00 AM - 02:00 PM
$134.24
12:00 PM - 04:30 PM
$134.24
Choose your schedule
09:00 AM - 02:00 PM
$134.24
12:00 PM - 04:30 PM
$134.24
Choose your schedule
09:00 AM - 02:00 PM
$134.24
12:00 PM - 04:30 PM
$134.24
Choose your schedule
09:00 AM - 02:00 PM
$134.24
12:00 PM - 04:30 PM
$134.24
Choose your schedule
09:00 AM - 02:00 PM
$134.24
12:00 PM - 04:30 PM
$134.24
Choose your schedule
09:00 AM - 02:00 PM
$134.24
12:00 PM - 04:30 PM
$134.24
Choose your schedule
09:00 AM - 02:00 PM
$134.24
12:00 PM - 04:30 PM
$134.24
Choose your schedule
09:00 AM - 02:00 PM
$134.24
12:00 PM - 04:30 PM
$134.24
Choose your schedule
09:00 AM - 02:00 PM
$134.24
12:00 PM - 04:30 PM
$134.24
Choose your schedule
09:00 AM - 02:00 PM
$134.24
12:00 PM - 04:30 PM
$134.24
Choose your schedule
09:00 AM - 02:00 PM
$134.24
12:00 PM - 04:30 PM
$134.24
Choose your schedule
09:00 AM - 02:00 PM
$134.24
12:00 PM - 04:30 PM
$134.24
Choose your schedule
09:00 AM - 02:00 PM
$134.24
12:00 PM - 04:30 PM
$134.24
Choose your schedule
09:00 AM - 02:00 PM
$134.24
12:00 PM - 04:30 PM
$134.24
Choose your schedule
09:00 AM - 02:00 PM
$134.24
12:00 PM - 04:30 PM
$134.24
Choose your schedule
09:00 AM - 02:00 PM
$134.24
12:00 PM - 04:30 PM
$134.24
Choose your schedule
09:00 AM - 02:00 PM
$134.24
12:00 PM - 04:30 PM
$134.24
Choose your schedule
09:00 AM - 02:00 PM
$134.24
12:00 PM - 04:30 PM
$134.24
Choose your schedule
09:00 AM - 02:00 PM
$134.24
12:00 PM - 04:30 PM
$134.24
Choose your schedule
09:00 AM - 02:00 PM
$134.24
12:00 PM - 04:30 PM
$134.24
Choose your schedule
09:00 AM - 02:00 PM
$134.24
12:00 PM - 04:30 PM
$134.24
Choose your schedule
09:00 AM - 02:00 PM
$134.24
12:00 PM - 04:30 PM
$134.24
Choose your schedule
09:00 AM - 02:00 PM
$134.24
12:00 PM - 04:30 PM
$134.24
Choose your schedule
09:00 AM - 02:00 PM
$134.24
12:00 PM - 04:30 PM
$134.24
Choose your schedule
09:00 AM - 02:00 PM
$134.24
12:00 PM - 04:30 PM
$134.24
Choose your schedule
09:00 AM - 02:00 PM
$134.24
12:00 PM - 04:30 PM
$134.24
Choose your schedule
09:00 AM - 02:00 PM
$134.24
12:00 PM - 04:30 PM
$134.24
Choose your schedule
09:00 AM - 02:00 PM
$134.24
12:00 PM - 04:30 PM
$134.24
Choose your schedule
09:00 AM - 02:00 PM
$134.24
12:00 PM - 04:30 PM
$134.24
Choose your schedule
09:00 AM - 02:00 PM
$134.24
12:00 PM - 04:30 PM
$134.24
Choose your schedule
09:00 AM - 02:00 PM
$134.24
12:00 PM - 04:30 PM
$134.24
Choose your schedule
09:00 AM - 02:00 PM
$134.24
12:00 PM - 04:30 PM
$134.24
Choose your schedule
09:00 AM - 02:00 PM
$134.24
12:00 PM - 04:30 PM
$134.24
Choose your schedule
09:00 AM - 02:00 PM
$134.24
12:00 PM - 04:30 PM
$134.24
Choose your schedule
09:00 AM - 02:00 PM
$134.24
12:00 PM - 04:30 PM
$134.24
Choose your schedule
09:00 AM - 02:00 PM
$134.24
12:00 PM - 04:30 PM
$134.24
Choose your schedule
09:00 AM - 02:00 PM
$134.24
12:00 PM - 04:30 PM
$134.24
Choose your schedule
09:00 AM - 02:00 PM
$134.24
12:00 PM - 04:30 PM
$134.24
Choose your schedule
09:00 AM - 02:00 PM
$134.24
12:00 PM - 04:30 PM
$134.24
Choose your schedule
09:00 AM - 02:00 PM
$134.24
12:00 PM - 04:30 PM
$134.24
Choose your schedule
09:00 AM - 02:00 PM
$134.24
12:00 PM - 04:30 PM
$134.24
Choose your schedule
09:00 AM - 02:00 PM
$134.24
12:00 PM - 04:30 PM
$134.24
Choose your schedule
09:00 AM - 02:00 PM
$134.24
12:00 PM - 04:30 PM
$134.24
Choose your schedule
09:00 AM - 02:00 PM
$134.24
12:00 PM - 04:30 PM
$134.24
Choose your schedule
09:00 AM - 02:00 PM
$134.24
12:00 PM - 04:30 PM
$134.24
Choose your schedule
09:00 AM - 02:00 PM
$134.24
12:00 PM - 04:30 PM
$134.24
Choose your schedule
09:00 AM - 02:00 PM
$134.24
12:00 PM - 04:30 PM
$134.24
Choose your schedule
09:00 AM - 02:00 PM
$134.24
12:00 PM - 04:30 PM
$134.24
Choose your schedule
09:00 AM - 02:00 PM
$134.24
12:00 PM - 04:30 PM
$134.24
Choose your schedule
09:00 AM - 02:00 PM
$134.24
12:00 PM - 04:30 PM
$134.24
Choose your schedule
09:00 AM - 02:00 PM
$134.24
12:00 PM - 04:30 PM
$134.24
Choose your schedule
09:00 AM - 02:00 PM
$134.24
12:00 PM - 04:30 PM
$134.24
Choose your schedule
09:00 AM - 02:00 PM
$134.24
12:00 PM - 04:30 PM
$134.24
Choose your schedule
09:00 AM - 02:00 PM
$134.24
12:00 PM - 04:30 PM
$134.24
Choose your schedule
09:00 AM - 02:00 PM
$134.24
12:00 PM - 04:30 PM
$134.24
Choose your schedule
09:00 AM - 02:00 PM
$134.24
12:00 PM - 04:30 PM
$134.24
Choose your schedule
09:00 AM - 02:00 PM
$134.24
12:00 PM - 04:30 PM
$134.24
Choose your schedule
09:00 AM - 02:00 PM
$134.24
12:00 PM - 04:30 PM
$134.24
Choose your schedule
09:00 AM - 02:00 PM
$134.24
12:00 PM - 04:30 PM
$134.24
Choose your schedule
09:00 AM - 02:00 PM
$134.24
12:00 PM - 04:30 PM
$134.24
Choose your schedule
09:00 AM - 02:00 PM
$134.24
12:00 PM - 04:30 PM
$134.24
Choose your schedule
09:00 AM - 02:00 PM
$134.24
12:00 PM - 04:30 PM
$134.24
Choose your schedule
09:00 AM - 02:00 PM
$134.24
12:00 PM - 04:30 PM
$134.24
Choose your schedule
09:00 AM - 02:00 PM
$134.24
12:00 PM - 04:30 PM
$134.24
Choose your schedule
09:00 AM - 02:00 PM
$134.24
12:00 PM - 04:30 PM
$134.24
Choose your schedule
09:00 AM - 02:00 PM
$134.24
12:00 PM - 04:30 PM
$134.24
Choose your schedule
09:00 AM - 02:00 PM
$134.24
12:00 PM - 04:30 PM
$134.24
Choose your schedule
09:00 AM - 02:00 PM
$134.24
12:00 PM - 04:30 PM
$134.24
Choose your schedule
09:00 AM - 02:00 PM
$134.24
12:00 PM - 04:30 PM
$134.24
Choose your schedule
09:00 AM - 02:00 PM
$134.24
12:00 PM - 04:30 PM
$134.24
Choose your schedule
09:00 AM - 02:00 PM
$134.24
12:00 PM - 04:30 PM
$134.24
Choose your schedule
09:00 AM - 02:00 PM
$134.24
12:00 PM - 04:30 PM
$134.24
Choose your schedule
09:00 AM - 02:00 PM
$134.24
12:00 PM - 04:30 PM
$134.24
Choose your schedule
09:00 AM - 02:00 PM
$134.24
12:00 PM - 04:30 PM
$134.24
Choose your schedule
09:00 AM - 02:00 PM
$134.24
12:00 PM - 04:30 PM
$134.24
Choose your schedule
09:00 AM - 02:00 PM
$134.24
12:00 PM - 04:30 PM
$134.24
Choose your schedule
09:00 AM - 02:00 PM
$134.24
12:00 PM - 04:30 PM
$134.24
Choose your schedule
09:00 AM - 02:00 PM
$134.24
12:00 PM - 04:30 PM
$134.24
Choose your schedule
09:00 AM - 02:00 PM
$134.24
12:00 PM - 04:30 PM
$134.24
Choose your schedule
09:00 AM - 02:00 PM
$134.24
12:00 PM - 04:30 PM
$134.24
Choose your schedule
09:00 AM - 02:00 PM
$134.24
12:00 PM - 04:30 PM
$134.24
Choose your schedule
09:00 AM - 02:00 PM
$134.24
12:00 PM - 04:30 PM
$134.24
Choose your schedule
09:00 AM - 02:00 PM
$134.24
12:00 PM - 04:30 PM
$134.24
Choose your schedule
09:00 AM - 02:00 PM
$134.24
12:00 PM - 04:30 PM
$134.24
Choose your schedule
09:00 AM - 02:00 PM
$134.24
12:00 PM - 04:30 PM
$134.24
Choose your schedule
09:00 AM - 02:00 PM
$134.24
12:00 PM - 04:30 PM
$134.24
Choose your schedule
09:00 AM - 02:00 PM
$134.24
12:00 PM - 04:30 PM
$134.24
Choose your schedule
09:00 AM - 02:00 PM
$134.24
12:00 PM - 04:30 PM
$134.24
Choose your schedule
09:00 AM - 02:00 PM
$134.24
12:00 PM - 04:30 PM
$134.24
Choose your schedule
09:00 AM - 02:00 PM
$134.24
12:00 PM - 04:30 PM
$134.24
Choose your schedule
09:00 AM - 02:00 PM
$134.24
12:00 PM - 04:30 PM
$134.24
Choose your schedule
09:00 AM - 02:00 PM
$134.24
12:00 PM - 04:30 PM
$134.24
Choose your schedule
09:00 AM - 02:00 PM
$134.24
12:00 PM - 04:30 PM
$134.24
Choose your schedule
09:00 AM - 02:00 PM
$134.24
12:00 PM - 04:30 PM
$134.24
Choose your schedule
09:00 AM - 02:00 PM
$134.24
12:00 PM - 04:30 PM
$134.24
Choose your schedule
09:00 AM - 02:00 PM
$134.24
12:00 PM - 04:30 PM
$134.24
Choose your schedule
09:00 AM - 02:00 PM
$134.24
12:00 PM - 04:30 PM
$134.24
Choose your schedule
09:00 AM - 02:00 PM
$134.24
12:00 PM - 04:30 PM
$134.24
Choose your schedule
09:00 AM - 02:00 PM
$134.24
12:00 PM - 04:30 PM
$134.24
Choose your schedule
09:00 AM - 02:00 PM
$134.24
12:00 PM - 04:30 PM
$134.24
Choose your schedule
09:00 AM - 02:00 PM
$134.24
12:00 PM - 04:30 PM
$134.24
Choose your schedule
09:00 AM - 02:00 PM
$134.24
12:00 PM - 04:30 PM
$134.24
Choose your schedule
09:00 AM - 02:00 PM
$134.24
12:00 PM - 04:30 PM
$134.24
Choose your schedule
09:00 AM - 02:00 PM
$134.24
12:00 PM - 04:30 PM
$134.24
Choose your schedule
09:00 AM - 02:00 PM
$134.24
12:00 PM - 04:30 PM
$134.24
Choose your schedule
09:00 AM - 02:00 PM
$134.24
12:00 PM - 04:30 PM
$134.24
Choose your schedule
09:00 AM - 02:00 PM
$134.24
12:00 PM - 04:30 PM
$134.24
Choose your schedule
09:00 AM - 02:00 PM
$134.24
12:00 PM - 04:30 PM
$134.24
Choose your schedule
09:00 AM - 02:00 PM
$134.24
12:00 PM - 04:30 PM
$134.24
Choose your schedule
09:00 AM - 02:00 PM
$134.24
12:00 PM - 04:30 PM
$134.24
Choose your schedule
09:00 AM - 02:00 PM
$134.24
12:00 PM - 04:30 PM
$134.24
Choose your schedule
09:00 AM - 02:00 PM
$134.24
12:00 PM - 04:30 PM
$134.24
Choose your schedule
09:00 AM - 02:00 PM
$134.24
12:00 PM - 04:30 PM
$134.24
Choose your schedule
09:00 AM - 02:00 PM
$134.24
12:00 PM - 04:30 PM
$134.24
Choose your schedule
09:00 AM - 02:00 PM
$134.24
12:00 PM - 04:30 PM
$134.24
Choose your schedule
09:00 AM - 02:00 PM
$134.24
12:00 PM - 04:30 PM
$134.24
Choose your schedule
09:00 AM - 02:00 PM
$134.24
12:00 PM - 04:30 PM
$134.24
Choose your schedule
09:00 AM - 02:00 PM
$134.24
12:00 PM - 04:30 PM
$134.24
Choose your schedule
09:00 AM - 02:00 PM
$134.24
12:00 PM - 04:30 PM
$134.24
Choose your schedule
09:00 AM - 02:00 PM
$134.24
12:00 PM - 04:30 PM
$134.24
Choose your schedule
09:00 AM - 02:00 PM
$134.24
12:00 PM - 04:30 PM
$134.24
Choose your schedule
09:00 AM - 02:00 PM
$134.24
12:00 PM - 04:30 PM
$134.24
Choose your schedule
09:00 AM - 02:00 PM
$134.24
12:00 PM - 04:30 PM
$134.24
Choose your schedule
09:00 AM - 02:00 PM
$134.24
12:00 PM - 04:30 PM
$134.24
Choose your schedule
09:00 AM - 02:00 PM
$134.24
12:00 PM - 04:30 PM
$134.24
Choose your schedule
09:00 AM - 02:00 PM
$134.24
12:00 PM - 04:30 PM
$134.24
Choose your schedule
09:00 AM - 02:00 PM
$134.24
12:00 PM - 04:30 PM
$134.24
Choose your schedule
09:00 AM - 02:00 PM
$134.24
12:00 PM - 04:30 PM
$134.24
Choose your schedule
09:00 AM - 02:00 PM
$134.24
12:00 PM - 04:30 PM
$134.24
Choose your schedule
09:00 AM - 02:00 PM
$134.24
12:00 PM - 04:30 PM
$134.24
Choose your schedule
09:00 AM - 02:00 PM
$134.24
12:00 PM - 04:30 PM
$134.24
Choose your schedule
09:00 AM - 02:00 PM
$134.24
12:00 PM - 04:30 PM
$134.24
Choose your schedule
09:00 AM - 02:00 PM
$134.24
12:00 PM - 04:30 PM
$134.24
Choose your schedule
09:00 AM - 02:00 PM
$134.24
12:00 PM - 04:30 PM
$134.24
Choose your schedule
09:00 AM - 02:00 PM
$134.24
12:00 PM - 04:30 PM
$134.24
Choose your schedule
09:00 AM - 02:00 PM
$134.24
12:00 PM - 04:30 PM
$134.24
Choose your schedule
09:00 AM - 02:00 PM
$134.24
12:00 PM - 04:30 PM
$134.24
Choose your schedule
09:00 AM - 02:00 PM
$134.24
12:00 PM - 04:30 PM
$134.24
Choose your schedule
09:00 AM - 02:00 PM
$134.24
12:00 PM - 04:30 PM
$134.24
Choose your schedule
09:00 AM - 02:00 PM
$134.24
12:00 PM - 04:30 PM
$134.24
Choose your schedule
09:00 AM - 02:00 PM
$134.24
12:00 PM - 04:30 PM
$134.24
Choose your schedule
09:00 AM - 02:00 PM
$134.24
12:00 PM - 04:30 PM
$134.24
Choose your schedule
09:00 AM - 02:00 PM
$134.24
12:00 PM - 04:30 PM
$134.24
Choose your schedule
09:00 AM - 02:00 PM
$134.24
12:00 PM - 04:30 PM
$134.24
Choose your schedule
09:00 AM - 02:00 PM
$134.24
12:00 PM - 04:30 PM
$134.24
Choose your schedule
09:00 AM - 02:00 PM
$134.24
12:00 PM - 04:30 PM
$134.24
Choose your schedule
09:00 AM - 02:00 PM
$134.24
12:00 PM - 04:30 PM
$134.24
Choose your schedule
09:00 AM - 02:00 PM
$134.24
12:00 PM - 04:30 PM
$134.24
Choose your schedule
09:00 AM - 02:00 PM
$134.24
12:00 PM - 04:30 PM
$134.24
Choose your schedule
09:00 AM - 02:00 PM
$134.24
12:00 PM - 04:30 PM
$134.24
Choose your schedule
09:00 AM - 02:00 PM
$134.24
12:00 PM - 04:30 PM
$134.24
Choose your schedule
09:00 AM - 02:00 PM
$134.24
12:00 PM - 04:30 PM
$134.24
Choose your schedule
09:00 AM - 02:00 PM
$134.24
12:00 PM - 04:30 PM
$134.24
Choose your schedule
09:00 AM - 02:00 PM
$134.24
12:00 PM - 04:30 PM
$134.24
Choose your schedule
09:00 AM - 02:00 PM
$134.24
12:00 PM - 04:30 PM
$134.24
Choose your schedule
09:00 AM - 02:00 PM
$134.24
12:00 PM - 04:30 PM
$134.24
Choose your schedule
09:00 AM - 02:00 PM
$134.24
12:00 PM - 04:30 PM
$134.24
Choose your schedule
09:00 AM - 02:00 PM
$134.24
12:00 PM - 04:30 PM
$134.24
Choose your schedule
09:00 AM - 02:00 PM
$134.24
12:00 PM - 04:30 PM
$134.24
Choose your schedule
09:00 AM - 02:00 PM
$134.24
12:00 PM - 04:30 PM
$134.24
Choose your schedule
09:00 AM - 02:00 PM
$134.24
12:00 PM - 04:30 PM
$134.24
Choose your schedule
09:00 AM - 02:00 PM
$134.24
12:00 PM - 04:30 PM
$134.24
Choose your schedule
09:00 AM - 02:00 PM
$134.24
12:00 PM - 04:30 PM
$134.24
Choose your schedule
09:00 AM - 02:00 PM
$134.24
12:00 PM - 04:30 PM
$134.24
Choose your schedule
09:00 AM - 02:00 PM
$134.24
12:00 PM - 04:30 PM
$134.24
Choose your schedule
09:00 AM - 02:00 PM
$134.24
12:00 PM - 04:30 PM
$134.24
Choose your schedule
09:00 AM - 02:00 PM
$134.24
12:00 PM - 04:30 PM
$134.24
Choose your schedule
09:00 AM - 02:00 PM
$134.24
12:00 PM - 04:30 PM
$134.24
Choose your schedule
09:00 AM - 02:00 PM
$134.24
12:00 PM - 04:30 PM
$134.24
Choose your schedule
09:00 AM - 02:00 PM
$134.24
12:00 PM - 04:30 PM
$134.24
Choose your schedule
09:00 AM - 02:00 PM
$134.24
12:00 PM - 04:30 PM
$134.24
Choose your schedule
09:00 AM - 02:00 PM
$134.24
12:00 PM - 04:30 PM
$134.24
Choose your schedule
09:00 AM - 02:00 PM
$134.24
12:00 PM - 04:30 PM
$134.24
Choose your schedule
09:00 AM - 02:00 PM
$134.24
12:00 PM - 04:30 PM
$134.24
Choose your schedule
09:00 AM - 02:00 PM
$134.24
12:00 PM - 04:30 PM
$134.24
Choose your schedule
09:00 AM - 02:00 PM
$134.24
12:00 PM - 04:30 PM
$134.24
Choose your schedule
09:00 AM - 02:00 PM
$134.24
12:00 PM - 04:30 PM
$134.24
Choose your schedule
09:00 AM - 02:00 PM
$134.24
12:00 PM - 04:30 PM
$134.24
Choose your schedule
09:00 AM - 02:00 PM
$134.24
12:00 PM - 04:30 PM
$134.24
Choose your schedule
09:00 AM - 02:00 PM
$134.24
12:00 PM - 04:30 PM
$134.24
Choose your schedule
09:00 AM - 02:00 PM
$134.24
12:00 PM - 04:30 PM
$134.24
Choose your schedule
09:00 AM - 02:00 PM
$134.24
12:00 PM - 04:30 PM
$134.24
Choose your schedule
09:00 AM - 02:00 PM
$134.24
12:00 PM - 04:30 PM
$134.24
Choose your schedule
09:00 AM - 02:00 PM
$134.24
12:00 PM - 04:30 PM
$134.24
Choose your schedule
09:00 AM - 02:00 PM
$134.24
12:00 PM - 04:30 PM
$134.24
Choose your schedule
09:00 AM - 02:00 PM
$134.24
12:00 PM - 04:30 PM
$134.24
Choose your schedule
09:00 AM - 02:00 PM
$134.24
12:00 PM - 04:30 PM
$134.24
Choose your schedule
09:00 AM - 02:00 PM
$134.24
12:00 PM - 04:30 PM
$134.24
Choose your schedule
09:00 AM - 02:00 PM
$134.24
12:00 PM - 04:30 PM
$134.24
Choose your schedule
09:00 AM - 02:00 PM
$134.24
12:00 PM - 04:30 PM
$134.24
Choose your schedule
09:00 AM - 02:00 PM
$134.24
12:00 PM - 04:30 PM
$134.24
Choose your schedule
09:00 AM - 02:00 PM
$134.24
12:00 PM - 04:30 PM
$134.24
Choose your schedule
09:00 AM - 02:00 PM
$134.24
12:00 PM - 04:30 PM
$134.24
Choose your schedule
09:00 AM - 02:00 PM
$134.24
12:00 PM - 04:30 PM
$134.24
Choose your schedule
09:00 AM - 02:00 PM
$134.24
12:00 PM - 04:30 PM
$134.24
Choose your schedule
09:00 AM - 02:00 PM
$134.24
12:00 PM - 04:30 PM
$134.24
Choose your schedule
09:00 AM - 02:00 PM
$134.24
12:00 PM - 04:30 PM
$134.24
Choose your schedule
09:00 AM - 02:00 PM
$134.24
12:00 PM - 04:30 PM
$134.24
Choose your schedule
09:00 AM - 02:00 PM
$134.24
12:00 PM - 04:30 PM
$134.24
Choose your schedule
09:00 AM - 02:00 PM
$134.24
12:00 PM - 04:30 PM
$134.24
Choose your schedule
09:00 AM - 02:00 PM
$134.24
12:00 PM - 04:30 PM
$134.24
Choose your schedule
09:00 AM - 02:00 PM
$134.24
12:00 PM - 04:30 PM
$134.24
Choose your schedule
09:00 AM - 02:00 PM
$134.24
12:00 PM - 04:30 PM
$134.24
Choose your schedule
09:00 AM - 02:00 PM
$134.24
12:00 PM - 04:30 PM
$134.24
Choose your schedule
09:00 AM - 02:00 PM
$134.24
12:00 PM - 04:30 PM
$134.24
Choose your schedule
09:00 AM - 02:00 PM
$134.24
12:00 PM - 04:30 PM
$134.24
Choose your schedule
09:00 AM - 02:00 PM
$134.24
12:00 PM - 04:30 PM
$134.24
Choose your schedule
09:00 AM - 02:00 PM
$134.24
12:00 PM - 04:30 PM
$134.24
Choose your schedule
09:00 AM - 02:00 PM
$134.24
12:00 PM - 04:30 PM
$134.24
Choose your schedule
09:00 AM - 02:00 PM
$134.24
12:00 PM - 04:30 PM
$134.24
Choose your schedule
09:00 AM - 02:00 PM
$134.24
12:00 PM - 04:30 PM
$134.24
Choose your schedule
09:00 AM - 02:00 PM
$134.24
12:00 PM - 04:30 PM
$134.24
Choose your schedule
09:00 AM - 02:00 PM
$134.24
12:00 PM - 04:30 PM
$134.24
Choose your schedule
09:00 AM - 02:00 PM
$134.24
12:00 PM - 04:30 PM
$134.24
Choose your schedule
09:00 AM - 02:00 PM
$134.24
12:00 PM - 04:30 PM
$134.24
Choose your schedule
09:00 AM - 02:00 PM
$134.24
12:00 PM - 04:30 PM
$134.24
Choose your schedule
09:00 AM - 02:00 PM
$134.24
12:00 PM - 04:30 PM
$134.24
Choose your schedule
09:00 AM - 02:00 PM
$134.24
12:00 PM - 04:30 PM
$134.24
Choose your schedule
09:00 AM - 02:00 PM
$134.24
12:00 PM - 04:30 PM
$134.24
Choose your schedule
09:00 AM - 02:00 PM
$134.24
12:00 PM - 04:30 PM
$134.24
Choose your schedule
09:00 AM - 02:00 PM
$134.24
12:00 PM - 04:30 PM
$134.24
Choose your schedule
09:00 AM - 02:00 PM
$134.24
12:00 PM - 04:30 PM
$134.24
Choose your schedule
09:00 AM - 02:00 PM
$134.24
12:00 PM - 04:30 PM
$134.24
Choose your schedule
09:00 AM - 02:00 PM
$134.24
12:00 PM - 04:30 PM
$134.24
Choose your schedule
09:00 AM - 02:00 PM
$134.24
12:00 PM - 04:30 PM
$134.24
Choose your schedule
09:00 AM - 02:00 PM
$134.24
12:00 PM - 04:30 PM
$134.24
Choose your schedule
09:00 AM - 02:00 PM
$134.24
12:00 PM - 04:30 PM
$134.24
Choose your schedule
09:00 AM - 02:00 PM
$134.24
12:00 PM - 04:30 PM
$134.24
Choose your schedule
09:00 AM - 02:00 PM
$134.24
12:00 PM - 04:30 PM
$134.24
Choose your schedule
09:00 AM - 02:00 PM
$134.24
12:00 PM - 04:30 PM
$134.24
Choose your schedule
09:00 AM - 02:00 PM
$134.24
12:00 PM - 04:30 PM
$134.24
Choose your schedule
09:00 AM - 02:00 PM
$134.24
12:00 PM - 04:30 PM
$134.24
Choose your schedule
09:00 AM - 02:00 PM
$134.24
12:00 PM - 04:30 PM
$134.24
Choose your schedule
09:00 AM - 02:00 PM
$134.24
12:00 PM - 04:30 PM
$134.24
Choose your schedule
09:00 AM - 02:00 PM
$134.24
12:00 PM - 04:30 PM
$134.24
Choose your schedule
09:00 AM - 02:00 PM
$134.24
12:00 PM - 04:30 PM
$134.24
Choose your schedule
09:00 AM - 02:00 PM
$134.24
12:00 PM - 04:30 PM
$134.24
Choose your schedule
09:00 AM - 02:00 PM
$134.24
12:00 PM - 04:30 PM
$134.24
Choose your schedule
09:00 AM - 02:00 PM
$134.24
12:00 PM - 04:30 PM
$134.24
Choose your schedule
09:00 AM - 02:00 PM
$134.24
12:00 PM - 04:30 PM
$134.24
Choose your schedule
09:00 AM - 02:00 PM
$134.24
12:00 PM - 04:30 PM
$134.24
Choose your schedule
09:00 AM - 02:00 PM
$134.24
12:00 PM - 04:30 PM
$134.24
Choose your schedule
09:00 AM - 02:00 PM
$134.24
12:00 PM - 04:30 PM
$134.24
Choose your schedule
09:00 AM - 02:00 PM
$134.24
12:00 PM - 04:30 PM
$134.24
Choose your schedule
09:00 AM - 02:00 PM
$134.24
12:00 PM - 04:30 PM
$134.24
Choose your schedule
09:00 AM - 02:00 PM
$134.24
12:00 PM - 04:30 PM
$134.24
Choose your schedule
09:00 AM - 02:00 PM
$134.24
12:00 PM - 04:30 PM
$134.24
Choose your schedule
09:00 AM - 02:00 PM
$134.24
12:00 PM - 04:30 PM
$134.24
Choose your schedule
09:00 AM - 02:00 PM
$134.24
12:00 PM - 04:30 PM
$134.24
Choose your schedule
09:00 AM - 02:00 PM
$134.24
12:00 PM - 04:30 PM
$134.24
Choose your schedule
09:00 AM - 02:00 PM
$134.24
12:00 PM - 04:30 PM
$134.24
Choose your schedule
09:00 AM - 02:00 PM
$134.24
12:00 PM - 04:30 PM
$134.24
Choose your schedule
09:00 AM - 02:00 PM
$134.24
12:00 PM - 04:30 PM
$134.24
Choose your schedule
09:00 AM - 02:00 PM
$134.24
12:00 PM - 04:30 PM
$134.24
Choose your schedule
09:00 AM - 02:00 PM
$134.24
12:00 PM - 04:30 PM
$134.24
Choose your schedule
09:00 AM - 02:00 PM
$134.24
12:00 PM - 04:30 PM
$134.24
Choose your schedule
09:00 AM - 02:00 PM
$134.24
12:00 PM - 04:30 PM
$134.24
Choose your schedule
09:00 AM - 02:00 PM
$134.24
12:00 PM - 04:30 PM
$134.24
Choose your schedule
09:00 AM - 02:00 PM
$134.24
12:00 PM - 04:30 PM
$134.24
Choose your schedule
09:00 AM - 02:00 PM
$134.24
12:00 PM - 04:30 PM
$134.24
Choose your schedule
09:00 AM - 02:00 PM
$134.24
12:00 PM - 04:30 PM
$134.24
Choose your schedule
09:00 AM - 02:00 PM
$134.24
12:00 PM - 04:30 PM
$134.24
Choose your schedule
09:00 AM - 02:00 PM
$134.24
12:00 PM - 04:30 PM
$134.24
Choose your schedule
09:00 AM - 02:00 PM
$134.24
12:00 PM - 04:30 PM
$134.24
Choose your schedule
09:00 AM - 02:00 PM
$134.24
12:00 PM - 04:30 PM
$134.24
Choose your schedule
09:00 AM - 02:00 PM
$134.24
12:00 PM - 04:30 PM
$134.24
Choose your schedule
09:00 AM - 02:00 PM
$134.24
12:00 PM - 04:30 PM
$134.24
Choose your schedule
09:00 AM - 02:00 PM
$134.24
12:00 PM - 04:30 PM
$134.24
Choose your schedule
09:00 AM - 02:00 PM
$134.24
12:00 PM - 04:30 PM
$134.24
Choose your schedule
09:00 AM - 02:00 PM
$134.24
12:00 PM - 04:30 PM
$134.24
Choose your schedule
09:00 AM - 02:00 PM
$134.24
12:00 PM - 04:30 PM
$134.24
Choose your schedule
09:00 AM - 02:00 PM
$134.24
12:00 PM - 04:30 PM
$134.24
Choose your schedule
09:00 AM - 02:00 PM
$134.24
12:00 PM - 04:30 PM
$134.24
Choose your schedule
09:00 AM - 02:00 PM
$134.24
12:00 PM - 04:30 PM
$134.24
Choose your schedule
09:00 AM - 02:00 PM
$134.24
12:00 PM - 04:30 PM
$134.24
Choose your schedule
09:00 AM - 02:00 PM
$134.24
12:00 PM - 04:30 PM
$134.24
Choose your schedule
09:00 AM - 02:00 PM
$134.24
12:00 PM - 04:30 PM
$134.24
Choose your schedule
09:00 AM - 02:00 PM
$134.24
12:00 PM - 04:30 PM
$134.24
Choose your schedule
09:00 AM - 02:00 PM
$134.24
12:00 PM - 04:30 PM
$134.24
Choose your schedule
09:00 AM - 02:00 PM
$134.24
12:00 PM - 04:30 PM
$134.24
Choose your schedule
09:00 AM - 02:00 PM
$134.24
12:00 PM - 04:30 PM
$134.24
Choose your schedule
09:00 AM - 02:00 PM
$134.24
12:00 PM - 04:30 PM
$134.24
Choose your schedule
09:00 AM - 02:00 PM
$134.24
12:00 PM - 04:30 PM
$134.24
Choose your schedule
09:00 AM - 02:00 PM
$134.24
12:00 PM - 04:30 PM
$134.24
Choose your schedule
09:00 AM - 02:00 PM
$134.24
12:00 PM - 04:30 PM
$134.24
Choose your schedule
09:00 AM - 02:00 PM
$134.24
12:00 PM - 04:30 PM
$134.24
Choose your schedule
09:00 AM - 02:00 PM
$134.24
12:00 PM - 04:30 PM
$134.24
Choose your schedule
09:00 AM - 02:00 PM
$134.24
12:00 PM - 04:30 PM
$134.24
Choose your schedule
09:00 AM - 02:00 PM
$134.24
12:00 PM - 04:30 PM
$134.24
Choose your schedule
09:00 AM - 02:00 PM
$134.24
12:00 PM - 04:30 PM
$134.24
Choose your schedule
09:00 AM - 02:00 PM
$134.24
12:00 PM - 04:30 PM
$134.24
Choose your schedule
09:00 AM - 02:00 PM
$134.24
12:00 PM - 04:30 PM
$134.24
Choose your schedule
09:00 AM - 02:00 PM
$134.24
12:00 PM - 04:30 PM
$134.24
Choose your schedule
09:00 AM - 02:00 PM
$134.24
12:00 PM - 04:30 PM
$134.24
Choose your schedule
09:00 AM - 02:00 PM
$134.24
12:00 PM - 04:30 PM
$134.24
Choose your schedule
09:00 AM - 02:00 PM
$134.24
12:00 PM - 04:30 PM
$134.24
Choose your schedule
09:00 AM - 02:00 PM
$134.24
12:00 PM - 04:30 PM
$134.24
Choose your schedule
09:00 AM - 02:00 PM
$134.24
12:00 PM - 04:30 PM
$134.24
Choose your schedule
09:00 AM - 02:00 PM
$134.24
12:00 PM - 04:30 PM
$134.24
Choose your schedule
09:00 AM - 02:00 PM
$134.24
12:00 PM - 04:30 PM
$134.24
Choose your schedule
09:00 AM - 02:00 PM
$134.24
12:00 PM - 04:30 PM
$134.24
About the Experience
The activity starts with the equipment distribution to participants, followed by a short walk of about 20 minutes, until the entry point in the stream, where the safety briefing takes place. Along the way there are vertical challenges (waterfalls) whose transposition will be made with the technique of abseiling (highest waterfall with 8 meters), alternating with small walking sections and a more playful area (slide and a jump with about 4 meters tall).
Schedules and meeting points:
09:00 or 12:00 - Picos de Aventura
10:00 or 13:00 - Parque Natural da Ribeira dos Caldeirões: beginning of the activity
12:30 or 15:00 - Exit from the stream Ribeira
14:00 or 16:30 - Arrival at Ponta Delgada and end of activity
Minimum age: 6 years old
(until 18 years must be accompanied by parents or guardians, , or bring a written permission).
Notes:
The performance of the activities are subject to weather conditions and logistics.
Boots not included (+5€)
Minimum equipment necessary:
Swim suit, shoes with hard soles for the activity (Tennis / boots), towel, sunscreen, one change of clothes (shoes) to wear after the activity (recommended to participants to grip the hair, if applicable).
Recommended equipment:
Lycra Shirt, neoprene gloves, proof bag (to keep the phone and/or the camera).
Price includes:
Transport
Participants isothermal protection
Helmet
Harness and technical equipment to descent
Collective material (strings, transport bag)
Monitoring by Picos de Aventura certified instructors
Insurance (Personal Accident and Liability)
Meeting point:
Marina Pêro de Teive Avenida João Bosco Mota Amara
9500-771 - Ponta Delgada

Activity provider policies
Changes to the reservation
The company has the right to modify or cancel your reservation, whenever there are adverse weather conditions.
The company has the right to modify or cancel your reservation, whenever the minimum number of participants is not met.
The company will have access to the contact information of the hotel where the client is accommodated, whenever this information is available (to facilitate the contact).
The company may contact the client up to 1 day before in order to communicate any eventual alterations.
In case it wasn't possible to contact the client, the alterations will be communicate when the client reaches the company's headquarters.