Stand Up Paddle: Reserva do Garajau
Location: Madeira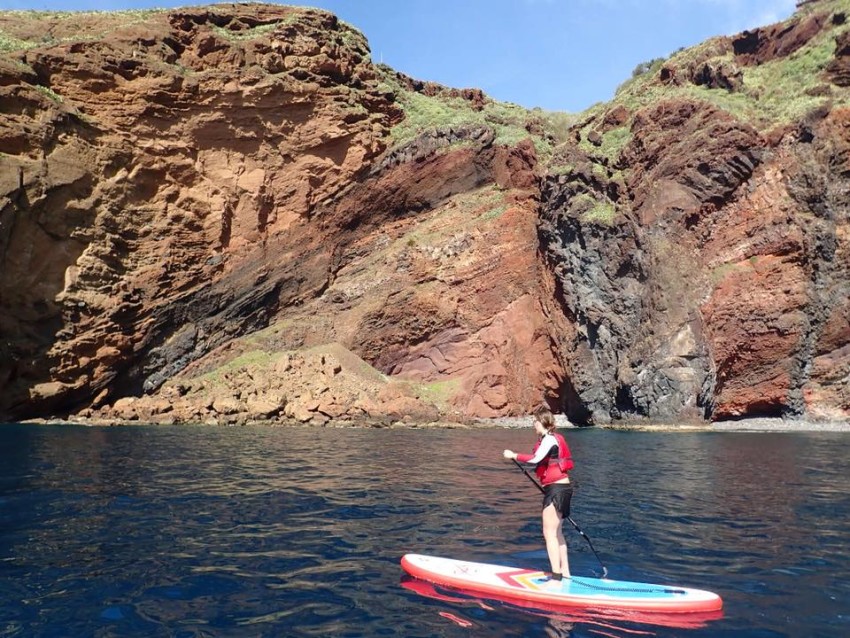 Choose your schedule
09:00 AM - 12:00 PM
$68.33
Choose your schedule
09:00 AM - 12:00 PM
$68.33
Choose your schedule
09:00 AM - 12:00 PM
$68.33
Choose your schedule
09:00 AM - 12:00 PM
$68.33
Choose your schedule
09:00 AM - 12:00 PM
$68.33
Choose your schedule
09:00 AM - 12:00 PM
$68.33
Choose your schedule
09:00 AM - 12:00 PM
$68.33
Choose your schedule
09:00 AM - 12:00 PM
$68.33
Choose your schedule
09:00 AM - 12:00 PM
$68.33
Choose your schedule
09:00 AM - 12:00 PM
$68.33
Choose your schedule
09:00 AM - 12:00 PM
$68.33
Choose your schedule
09:00 AM - 12:00 PM
$68.33
Choose your schedule
09:00 AM - 12:00 PM
$68.33
Choose your schedule
09:00 AM - 12:00 PM
$68.33
Choose your schedule
09:00 AM - 12:00 PM
$68.33
Choose your schedule
09:00 AM - 12:00 PM
$68.33
Choose your schedule
09:00 AM - 12:00 PM
$68.33
Choose your schedule
09:00 AM - 12:00 PM
$68.33
Choose your schedule
09:00 AM - 12:00 PM
$68.33
Choose your schedule
09:00 AM - 12:00 PM
$68.33
Choose your schedule
09:00 AM - 12:00 PM
$68.33
Choose your schedule
09:00 AM - 12:00 PM
$68.33
Choose your schedule
09:00 AM - 12:00 PM
$68.33
Choose your schedule
09:00 AM - 12:00 PM
$68.33
Choose your schedule
09:00 AM - 12:00 PM
$68.33
Choose your schedule
09:00 AM - 12:00 PM
$68.33
Choose your schedule
09:00 AM - 12:00 PM
$68.33
Choose your schedule
09:00 AM - 12:00 PM
$68.33
Choose your schedule
09:00 AM - 12:00 PM
$68.33
Choose your schedule
09:00 AM - 12:00 PM
$68.33
Choose your schedule
09:00 AM - 12:00 PM
$68.33
Choose your schedule
09:00 AM - 12:00 PM
$68.33
Choose your schedule
09:00 AM - 12:00 PM
$68.33
Choose your schedule
09:00 AM - 12:00 PM
$68.33
Choose your schedule
09:00 AM - 12:00 PM
$68.33
Choose your schedule
09:00 AM - 12:00 PM
$68.33
Choose your schedule
09:00 AM - 12:00 PM
$68.33
Choose your schedule
09:00 AM - 12:00 PM
$68.33
Choose your schedule
09:00 AM - 12:00 PM
$68.33
Choose your schedule
09:00 AM - 12:00 PM
$68.33
Choose your schedule
09:00 AM - 12:00 PM
$68.33
Choose your schedule
09:00 AM - 12:00 PM
$68.33
Choose your schedule
09:00 AM - 12:00 PM
$68.33
Choose your schedule
09:00 AM - 12:00 PM
$68.33
Choose your schedule
09:00 AM - 12:00 PM
$68.33
Choose your schedule
09:00 AM - 12:00 PM
$68.33
Choose your schedule
09:00 AM - 12:00 PM
$68.33
Choose your schedule
09:00 AM - 12:00 PM
$68.33
Choose your schedule
09:00 AM - 12:00 PM
$68.33
Choose your schedule
09:00 AM - 12:00 PM
$68.33
Choose your schedule
09:00 AM - 12:00 PM
$68.33
Choose your schedule
09:00 AM - 12:00 PM
$68.33
Choose your schedule
09:00 AM - 12:00 PM
$68.33
Choose your schedule
09:00 AM - 12:00 PM
$68.33
Choose your schedule
09:00 AM - 12:00 PM
$68.33
Choose your schedule
09:00 AM - 12:00 PM
$68.33
Choose your schedule
09:00 AM - 12:00 PM
$68.33
Choose your schedule
09:00 AM - 12:00 PM
$68.33
Choose your schedule
09:00 AM - 12:00 PM
$68.33
Choose your schedule
09:00 AM - 12:00 PM
$68.33
Choose your schedule
09:00 AM - 12:00 PM
$68.33
Choose your schedule
09:00 AM - 12:00 PM
$68.33
Choose your schedule
09:00 AM - 12:00 PM
$68.33
Choose your schedule
09:00 AM - 12:00 PM
$68.33
Choose your schedule
09:00 AM - 12:00 PM
$68.33
Choose your schedule
09:00 AM - 12:00 PM
$68.33
Choose your schedule
09:00 AM - 12:00 PM
$68.33
Choose your schedule
09:00 AM - 12:00 PM
$68.33
Choose your schedule
09:00 AM - 12:00 PM
$68.33
Choose your schedule
09:00 AM - 12:00 PM
$68.33
Choose your schedule
09:00 AM - 12:00 PM
$68.33
Choose your schedule
09:00 AM - 12:00 PM
$68.33
Choose your schedule
09:00 AM - 12:00 PM
$68.33
Choose your schedule
09:00 AM - 12:00 PM
$68.33
Choose your schedule
09:00 AM - 12:00 PM
$68.33
Choose your schedule
09:00 AM - 12:00 PM
$68.33
Choose your schedule
09:00 AM - 12:00 PM
$68.33
Choose your schedule
09:00 AM - 12:00 PM
$68.33
Choose your schedule
09:00 AM - 12:00 PM
$68.33
Choose your schedule
09:00 AM - 12:00 PM
$68.33
Choose your schedule
09:00 AM - 12:00 PM
$68.33
Choose your schedule
09:00 AM - 12:00 PM
$68.33
Choose your schedule
09:00 AM - 12:00 PM
$68.33
Choose your schedule
09:00 AM - 12:00 PM
$68.33
Choose your schedule
09:00 AM - 12:00 PM
$68.33
Choose your schedule
09:00 AM - 12:00 PM
$68.33
Choose your schedule
09:00 AM - 12:00 PM
$68.33
Choose your schedule
09:00 AM - 12:00 PM
$68.33
Choose your schedule
09:00 AM - 12:00 PM
$68.33
Choose your schedule
09:00 AM - 12:00 PM
$68.33
Choose your schedule
09:00 AM - 12:00 PM
$68.33
Choose your schedule
09:00 AM - 12:00 PM
$68.33
Choose your schedule
09:00 AM - 12:00 PM
$68.33
Choose your schedule
09:00 AM - 12:00 PM
$68.33
Choose your schedule
09:00 AM - 12:00 PM
$68.33
Choose your schedule
09:00 AM - 12:00 PM
$68.33
Choose your schedule
09:00 AM - 12:00 PM
$68.33
Choose your schedule
09:00 AM - 12:00 PM
$68.33
Choose your schedule
09:00 AM - 12:00 PM
$68.33
Choose your schedule
09:00 AM - 12:00 PM
$68.33
Choose your schedule
09:00 AM - 12:00 PM
$68.33
Choose your schedule
09:00 AM - 12:00 PM
$68.33
Choose your schedule
09:00 AM - 12:00 PM
$68.33
Choose your schedule
09:00 AM - 12:00 PM
$68.33
Choose your schedule
09:00 AM - 12:00 PM
$68.33
Choose your schedule
09:00 AM - 12:00 PM
$68.33
Choose your schedule
09:00 AM - 12:00 PM
$68.33
Choose your schedule
09:00 AM - 12:00 PM
$68.33
Choose your schedule
09:00 AM - 12:00 PM
$68.33
Choose your schedule
09:00 AM - 12:00 PM
$68.33
Choose your schedule
09:00 AM - 12:00 PM
$68.33
Choose your schedule
09:00 AM - 12:00 PM
$68.33
Choose your schedule
09:00 AM - 12:00 PM
$68.33
Choose your schedule
09:00 AM - 12:00 PM
$68.33
Choose your schedule
09:00 AM - 12:00 PM
$68.33
Choose your schedule
09:00 AM - 12:00 PM
$68.33
Choose your schedule
09:00 AM - 12:00 PM
$68.33
Choose your schedule
09:00 AM - 12:00 PM
$68.33
Choose your schedule
09:00 AM - 12:00 PM
$68.33
Choose your schedule
09:00 AM - 12:00 PM
$68.33
Choose your schedule
09:00 AM - 12:00 PM
$68.33
Choose your schedule
09:00 AM - 12:00 PM
$68.33
Choose your schedule
09:00 AM - 12:00 PM
$68.33
Choose your schedule
09:00 AM - 12:00 PM
$68.33
Choose your schedule
09:00 AM - 12:00 PM
$68.33
Choose your schedule
09:00 AM - 12:00 PM
$68.33
Choose your schedule
09:00 AM - 12:00 PM
$68.33
Choose your schedule
09:00 AM - 12:00 PM
$68.33
Choose your schedule
09:00 AM - 12:00 PM
$68.33
Choose your schedule
09:00 AM - 12:00 PM
$68.33
Choose your schedule
09:00 AM - 12:00 PM
$68.33
Choose your schedule
09:00 AM - 12:00 PM
$68.33
Choose your schedule
09:00 AM - 12:00 PM
$68.33
Choose your schedule
09:00 AM - 12:00 PM
$68.33
Choose your schedule
09:00 AM - 12:00 PM
$68.33
Choose your schedule
09:00 AM - 12:00 PM
$68.33
Choose your schedule
09:00 AM - 12:00 PM
$68.33
Choose your schedule
09:00 AM - 12:00 PM
$68.33
Choose your schedule
09:00 AM - 12:00 PM
$68.33
Choose your schedule
09:00 AM - 12:00 PM
$68.33
Choose your schedule
09:00 AM - 12:00 PM
$68.33
Choose your schedule
09:00 AM - 12:00 PM
$68.33
Choose your schedule
09:00 AM - 12:00 PM
$68.33
Choose your schedule
09:00 AM - 12:00 PM
$68.33
Choose your schedule
09:00 AM - 12:00 PM
$68.33
Choose your schedule
09:00 AM - 12:00 PM
$68.33
Choose your schedule
09:00 AM - 12:00 PM
$68.33
Choose your schedule
09:00 AM - 12:00 PM
$68.33
Choose your schedule
09:00 AM - 12:00 PM
$68.33
Choose your schedule
09:00 AM - 12:00 PM
$68.33
Choose your schedule
09:00 AM - 12:00 PM
$68.33
Choose your schedule
09:00 AM - 12:00 PM
$68.33
Choose your schedule
09:00 AM - 12:00 PM
$68.33
Choose your schedule
09:00 AM - 12:00 PM
$68.33
Choose your schedule
09:00 AM - 12:00 PM
$68.33
Choose your schedule
09:00 AM - 12:00 PM
$68.33
Choose your schedule
09:00 AM - 12:00 PM
$68.33
Choose your schedule
09:00 AM - 12:00 PM
$68.33
Choose your schedule
09:00 AM - 12:00 PM
$68.33
Choose your schedule
09:00 AM - 12:00 PM
$68.33
Choose your schedule
09:00 AM - 12:00 PM
$68.33
Choose your schedule
09:00 AM - 12:00 PM
$68.33
Choose your schedule
09:00 AM - 12:00 PM
$68.33
Choose your schedule
09:00 AM - 12:00 PM
$68.33
Choose your schedule
09:00 AM - 12:00 PM
$68.33
Choose your schedule
09:00 AM - 12:00 PM
$68.33
Choose your schedule
09:00 AM - 12:00 PM
$68.33
Choose your schedule
09:00 AM - 12:00 PM
$68.33
Choose your schedule
09:00 AM - 12:00 PM
$68.33
Choose your schedule
09:00 AM - 12:00 PM
$68.33
Choose your schedule
09:00 AM - 12:00 PM
$68.33
Choose your schedule
09:00 AM - 12:00 PM
$68.33
Choose your schedule
09:00 AM - 12:00 PM
$68.33
Choose your schedule
09:00 AM - 12:00 PM
$68.33
Choose your schedule
09:00 AM - 12:00 PM
$68.33
Choose your schedule
09:00 AM - 12:00 PM
$68.33
Choose your schedule
09:00 AM - 12:00 PM
$68.33
Choose your schedule
09:00 AM - 12:00 PM
$68.33
Choose your schedule
09:00 AM - 12:00 PM
$68.33
Choose your schedule
09:00 AM - 12:00 PM
$68.33
Choose your schedule
09:00 AM - 12:00 PM
$68.33
Choose your schedule
09:00 AM - 12:00 PM
$68.33
Choose your schedule
09:00 AM - 12:00 PM
$68.33
Choose your schedule
09:00 AM - 12:00 PM
$68.33
Choose your schedule
09:00 AM - 12:00 PM
$68.33
Choose your schedule
09:00 AM - 12:00 PM
$68.33
Choose your schedule
09:00 AM - 12:00 PM
$68.33
Choose your schedule
09:00 AM - 12:00 PM
$68.33
Choose your schedule
09:00 AM - 12:00 PM
$68.33
Choose your schedule
09:00 AM - 12:00 PM
$68.33
Choose your schedule
09:00 AM - 12:00 PM
$68.33
Choose your schedule
09:00 AM - 12:00 PM
$68.33
Choose your schedule
09:00 AM - 12:00 PM
$68.33
Choose your schedule
09:00 AM - 12:00 PM
$68.33
Choose your schedule
09:00 AM - 12:00 PM
$68.33
Choose your schedule
09:00 AM - 12:00 PM
$68.33
Choose your schedule
09:00 AM - 12:00 PM
$68.33
Choose your schedule
09:00 AM - 12:00 PM
$68.33
Choose your schedule
09:00 AM - 12:00 PM
$68.33
Choose your schedule
09:00 AM - 12:00 PM
$68.33
Choose your schedule
09:00 AM - 12:00 PM
$68.33
Choose your schedule
09:00 AM - 12:00 PM
$68.33
Choose your schedule
09:00 AM - 12:00 PM
$68.33
Choose your schedule
09:00 AM - 12:00 PM
$68.33
Choose your schedule
09:00 AM - 12:00 PM
$68.33
Choose your schedule
09:00 AM - 12:00 PM
$68.33
Choose your schedule
09:00 AM - 12:00 PM
$68.33
Choose your schedule
09:00 AM - 12:00 PM
$68.33
Choose your schedule
09:00 AM - 12:00 PM
$68.33
Choose your schedule
09:00 AM - 12:00 PM
$68.33
Choose your schedule
09:00 AM - 12:00 PM
$68.33
Choose your schedule
09:00 AM - 12:00 PM
$68.33
Choose your schedule
09:00 AM - 12:00 PM
$68.33
Choose your schedule
09:00 AM - 12:00 PM
$68.33
Choose your schedule
09:00 AM - 12:00 PM
$68.33
Choose your schedule
09:00 AM - 12:00 PM
$68.33
Choose your schedule
09:00 AM - 12:00 PM
$68.33
Choose your schedule
09:00 AM - 12:00 PM
$68.33
Choose your schedule
09:00 AM - 12:00 PM
$68.33
Choose your schedule
09:00 AM - 12:00 PM
$68.33
Choose your schedule
09:00 AM - 12:00 PM
$68.33
Choose your schedule
09:00 AM - 12:00 PM
$68.33
Choose your schedule
09:00 AM - 12:00 PM
$68.33
Choose your schedule
09:00 AM - 12:00 PM
$68.33
Choose your schedule
09:00 AM - 12:00 PM
$68.33
Choose your schedule
09:00 AM - 12:00 PM
$68.33
Choose your schedule
09:00 AM - 12:00 PM
$68.33
Choose your schedule
09:00 AM - 12:00 PM
$68.33
Choose your schedule
09:00 AM - 12:00 PM
$68.33
Choose your schedule
09:00 AM - 12:00 PM
$68.33
Choose your schedule
09:00 AM - 12:00 PM
$68.33
Choose your schedule
09:00 AM - 12:00 PM
$68.33
Choose your schedule
09:00 AM - 12:00 PM
$68.33
Choose your schedule
09:00 AM - 12:00 PM
$68.33
Choose your schedule
09:00 AM - 12:00 PM
$68.33
Choose your schedule
09:00 AM - 12:00 PM
$68.33
Choose your schedule
09:00 AM - 12:00 PM
$68.33
Choose your schedule
09:00 AM - 12:00 PM
$68.33
Choose your schedule
09:00 AM - 12:00 PM
$68.33
Choose your schedule
09:00 AM - 12:00 PM
$68.33
Choose your schedule
09:00 AM - 12:00 PM
$68.33
Choose your schedule
09:00 AM - 12:00 PM
$68.33
Choose your schedule
09:00 AM - 12:00 PM
$68.33
Choose your schedule
09:00 AM - 12:00 PM
$68.33
Choose your schedule
09:00 AM - 12:00 PM
$68.33
Choose your schedule
09:00 AM - 12:00 PM
$68.33
Choose your schedule
09:00 AM - 12:00 PM
$68.33
Choose your schedule
09:00 AM - 12:00 PM
$68.33
Choose your schedule
09:00 AM - 12:00 PM
$68.33
Choose your schedule
09:00 AM - 12:00 PM
$68.33
Choose your schedule
09:00 AM - 12:00 PM
$68.33
Choose your schedule
09:00 AM - 12:00 PM
$68.33
Choose your schedule
09:00 AM - 12:00 PM
$68.33
Choose your schedule
09:00 AM - 12:00 PM
$68.33
Choose your schedule
09:00 AM - 12:00 PM
$68.33
Choose your schedule
09:00 AM - 12:00 PM
$68.33
Choose your schedule
09:00 AM - 12:00 PM
$68.33
Choose your schedule
09:00 AM - 12:00 PM
$68.33
Choose your schedule
09:00 AM - 12:00 PM
$68.33
Choose your schedule
09:00 AM - 12:00 PM
$68.33
Choose your schedule
09:00 AM - 12:00 PM
$68.33
Choose your schedule
09:00 AM - 12:00 PM
$68.33
Choose your schedule
09:00 AM - 12:00 PM
$68.33
Choose your schedule
09:00 AM - 12:00 PM
$68.33
Choose your schedule
09:00 AM - 12:00 PM
$68.33
Choose your schedule
09:00 AM - 12:00 PM
$68.33
Choose your schedule
09:00 AM - 12:00 PM
$68.33
Choose your schedule
09:00 AM - 12:00 PM
$68.33
Choose your schedule
09:00 AM - 12:00 PM
$68.33
Choose your schedule
09:00 AM - 12:00 PM
$68.33
Choose your schedule
09:00 AM - 12:00 PM
$68.33
Choose your schedule
09:00 AM - 12:00 PM
$68.33
Choose your schedule
09:00 AM - 12:00 PM
$68.33
Choose your schedule
09:00 AM - 12:00 PM
$68.33
Choose your schedule
09:00 AM - 12:00 PM
$68.33
Choose your schedule
09:00 AM - 12:00 PM
$68.33
Choose your schedule
09:00 AM - 12:00 PM
$68.33
Choose your schedule
09:00 AM - 12:00 PM
$68.33
Choose your schedule
09:00 AM - 12:00 PM
$68.33
Choose your schedule
09:00 AM - 12:00 PM
$68.33
Choose your schedule
09:00 AM - 12:00 PM
$68.33
Choose your schedule
09:00 AM - 12:00 PM
$68.33
Choose your schedule
09:00 AM - 12:00 PM
$68.33
Choose your schedule
09:00 AM - 12:00 PM
$68.33
Choose your schedule
09:00 AM - 12:00 PM
$68.33
Choose your schedule
09:00 AM - 12:00 PM
$68.33
Choose your schedule
09:00 AM - 12:00 PM
$68.33
Choose your schedule
09:00 AM - 12:00 PM
$68.33
Choose your schedule
09:00 AM - 12:00 PM
$68.33
Choose your schedule
09:00 AM - 12:00 PM
$68.33
Choose your schedule
09:00 AM - 12:00 PM
$68.33
Choose your schedule
09:00 AM - 12:00 PM
$68.33
Choose your schedule
09:00 AM - 12:00 PM
$68.33
Choose your schedule
09:00 AM - 12:00 PM
$68.33
Choose your schedule
09:00 AM - 12:00 PM
$68.33
Choose your schedule
09:00 AM - 12:00 PM
$68.33
Choose your schedule
09:00 AM - 12:00 PM
$68.33
Choose your schedule
09:00 AM - 12:00 PM
$68.33
Choose your schedule
09:00 AM - 12:00 PM
$68.33
Choose your schedule
09:00 AM - 12:00 PM
$68.33
Choose your schedule
09:00 AM - 12:00 PM
$68.33
Choose your schedule
09:00 AM - 12:00 PM
$68.33
Choose your schedule
09:00 AM - 12:00 PM
$68.33
Choose your schedule
09:00 AM - 12:00 PM
$68.33
Choose your schedule
09:00 AM - 12:00 PM
$68.33
Choose your schedule
09:00 AM - 12:00 PM
$68.33
Choose your schedule
09:00 AM - 12:00 PM
$68.33
Choose your schedule
09:00 AM - 12:00 PM
$68.33
Choose your schedule
09:00 AM - 12:00 PM
$68.33
Choose your schedule
09:00 AM - 12:00 PM
$68.33
Choose your schedule
09:00 AM - 12:00 PM
$68.33
Choose your schedule
09:00 AM - 12:00 PM
$68.33
Choose your schedule
09:00 AM - 12:00 PM
$68.33
Choose your schedule
09:00 AM - 12:00 PM
$68.33
Choose your schedule
09:00 AM - 12:00 PM
$68.33
Choose your schedule
09:00 AM - 12:00 PM
$68.33
Choose your schedule
09:00 AM - 12:00 PM
$68.33
Choose your schedule
09:00 AM - 12:00 PM
$68.33
Choose your schedule
09:00 AM - 12:00 PM
$68.33
Choose your schedule
09:00 AM - 12:00 PM
$68.33
Choose your schedule
09:00 AM - 12:00 PM
$68.33
Choose your schedule
09:00 AM - 12:00 PM
$68.33
Choose your schedule
09:00 AM - 12:00 PM
$68.33
Choose your schedule
09:00 AM - 12:00 PM
$68.33
Choose your schedule
09:00 AM - 12:00 PM
$68.33
Choose your schedule
09:00 AM - 12:00 PM
$68.33
Choose your schedule
09:00 AM - 12:00 PM
$68.33
Choose your schedule
09:00 AM - 12:00 PM
$68.33
Choose your schedule
09:00 AM - 12:00 PM
$68.33
Choose your schedule
09:00 AM - 12:00 PM
$68.33
Choose your schedule
09:00 AM - 12:00 PM
$68.33
Choose your schedule
09:00 AM - 12:00 PM
$68.33
Choose your schedule
09:00 AM - 12:00 PM
$68.33
Choose your schedule
09:00 AM - 12:00 PM
$68.33
Choose your schedule
09:00 AM - 12:00 PM
$68.33
Choose your schedule
09:00 AM - 12:00 PM
$68.33
Choose your schedule
09:00 AM - 12:00 PM
$68.33
Choose your schedule
09:00 AM - 12:00 PM
$68.33
Choose your schedule
09:00 AM - 12:00 PM
$68.33
Choose your schedule
09:00 AM - 12:00 PM
$68.33
Choose your schedule
09:00 AM - 12:00 PM
$68.33
Choose your schedule
09:00 AM - 12:00 PM
$68.33
Choose your schedule
09:00 AM - 12:00 PM
$68.33
Choose your schedule
09:00 AM - 12:00 PM
$68.33
Choose your schedule
09:00 AM - 12:00 PM
$68.33
Choose your schedule
09:00 AM - 12:00 PM
$68.33
Choose your schedule
09:00 AM - 12:00 PM
$68.33
Choose your schedule
09:00 AM - 12:00 PM
$68.33
Choose your schedule
09:00 AM - 12:00 PM
$68.33
Choose your schedule
09:00 AM - 12:00 PM
$68.33
Choose your schedule
09:00 AM - 12:00 PM
$68.33
Choose your schedule
09:00 AM - 12:00 PM
$68.33
Choose your schedule
09:00 AM - 12:00 PM
$68.33
Choose your schedule
09:00 AM - 12:00 PM
$68.33
Choose your schedule
09:00 AM - 12:00 PM
$68.33
Choose your schedule
09:00 AM - 12:00 PM
$68.33
Choose your schedule
09:00 AM - 12:00 PM
$68.33
Choose your schedule
09:00 AM - 12:00 PM
$68.33
Choose your schedule
09:00 AM - 12:00 PM
$68.33
Choose your schedule
09:00 AM - 12:00 PM
$68.33
Choose your schedule
09:00 AM - 12:00 PM
$68.33
Choose your schedule
09:00 AM - 12:00 PM
$68.33
Choose your schedule
09:00 AM - 12:00 PM
$68.33
Choose your schedule
09:00 AM - 12:00 PM
$68.33
About the Experience
Stand Up Paddle Surfing is a new worldwide booming sport. The Aroundfreedom through this new activity intends to provide a different view of the island of Madeira from a sea view perspective.
The SUP Tours include surfboard, paddle, wetsuit, vest, and leash, sitting and theoretical learning techniques SUP (Stand Up Paddle Surf), insurance, a guided tour, insurance and pick-up/drop-off at your hotel reception in Funchal, Caniço and Machico área included. Price on request for Pick-up/drop-off in other places. All tours take place in a secure environment and are always accompanied by a guide /monitor.
What to bring out to Sea: A swimming suit/bikini or board-shorts, towel, hat, sun protection, adequate shoes, water, and a light meal/snack.
(SUP tours can change of place due to weather or sea conditions)