Surfing: Package 5 lessons
Location: Madeira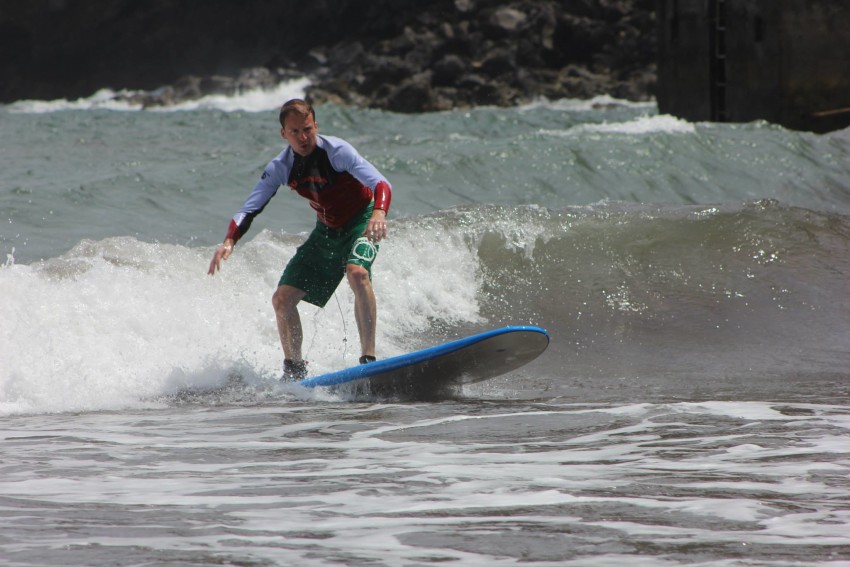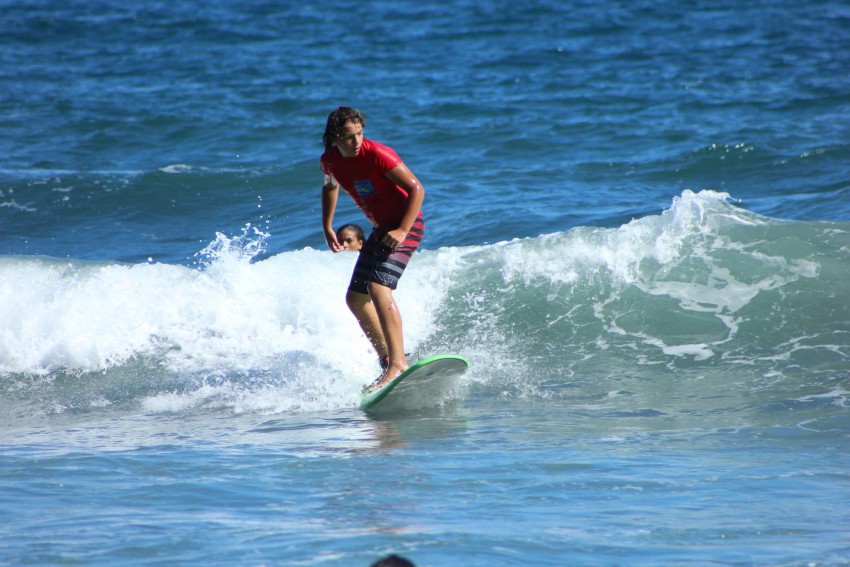 Choose your schedule
09:00 AM - 12:00 PM
$512.95
Choose your schedule
09:00 AM - 12:00 PM
$512.95
Choose your schedule
09:00 AM - 12:00 PM
$512.95
Choose your schedule
09:00 AM - 12:00 PM
$512.95
Choose your schedule
09:00 AM - 12:00 PM
$512.95
Choose your schedule
09:00 AM - 12:00 PM
$512.95
Choose your schedule
09:00 AM - 12:00 PM
$512.95
Choose your schedule
09:00 AM - 12:00 PM
$512.95
Choose your schedule
09:00 AM - 12:00 PM
$512.95
Choose your schedule
09:00 AM - 12:00 PM
$512.95
Choose your schedule
09:00 AM - 12:00 PM
$512.95
Choose your schedule
09:00 AM - 12:00 PM
$512.95
Choose your schedule
09:00 AM - 12:00 PM
$512.95
Choose your schedule
09:00 AM - 12:00 PM
$512.95
Choose your schedule
09:00 AM - 12:00 PM
$512.95
Choose your schedule
09:00 AM - 12:00 PM
$512.95
Choose your schedule
09:00 AM - 12:00 PM
$512.95
Choose your schedule
09:00 AM - 12:00 PM
$512.95
Choose your schedule
09:00 AM - 12:00 PM
$512.95
Choose your schedule
09:00 AM - 12:00 PM
$512.95
Choose your schedule
09:00 AM - 12:00 PM
$512.95
Choose your schedule
09:00 AM - 12:00 PM
$512.95
Choose your schedule
09:00 AM - 12:00 PM
$512.95
Choose your schedule
09:00 AM - 12:00 PM
$512.95
Choose your schedule
09:00 AM - 12:00 PM
$512.95
Choose your schedule
09:00 AM - 12:00 PM
$512.95
Choose your schedule
09:00 AM - 12:00 PM
$512.95
Choose your schedule
09:00 AM - 12:00 PM
$512.95
Choose your schedule
09:00 AM - 12:00 PM
$512.95
Choose your schedule
09:00 AM - 12:00 PM
$512.95
Choose your schedule
09:00 AM - 12:00 PM
$512.95
Choose your schedule
09:00 AM - 12:00 PM
$512.95
Choose your schedule
09:00 AM - 12:00 PM
$512.95
Choose your schedule
09:00 AM - 12:00 PM
$512.95
Choose your schedule
09:00 AM - 12:00 PM
$512.95
Choose your schedule
09:00 AM - 12:00 PM
$512.95
Choose your schedule
09:00 AM - 12:00 PM
$512.95
Choose your schedule
09:00 AM - 12:00 PM
$512.95
Choose your schedule
09:00 AM - 12:00 PM
$512.95
Choose your schedule
09:00 AM - 12:00 PM
$512.95
Choose your schedule
09:00 AM - 12:00 PM
$512.95
Choose your schedule
09:00 AM - 12:00 PM
$512.95
Choose your schedule
09:00 AM - 12:00 PM
$512.95
Choose your schedule
09:00 AM - 12:00 PM
$512.95
Choose your schedule
09:00 AM - 12:00 PM
$512.95
Choose your schedule
09:00 AM - 12:00 PM
$512.95
Choose your schedule
09:00 AM - 12:00 PM
$512.95
Choose your schedule
09:00 AM - 12:00 PM
$512.95
Choose your schedule
09:00 AM - 12:00 PM
$512.95
Choose your schedule
09:00 AM - 12:00 PM
$512.95
Choose your schedule
09:00 AM - 12:00 PM
$512.95
Choose your schedule
09:00 AM - 12:00 PM
$512.95
Choose your schedule
09:00 AM - 12:00 PM
$512.95
Choose your schedule
09:00 AM - 12:00 PM
$512.95
Choose your schedule
09:00 AM - 12:00 PM
$512.95
Choose your schedule
09:00 AM - 12:00 PM
$512.95
Choose your schedule
09:00 AM - 12:00 PM
$512.95
Choose your schedule
09:00 AM - 12:00 PM
$512.95
Choose your schedule
09:00 AM - 12:00 PM
$512.95
Choose your schedule
09:00 AM - 12:00 PM
$512.95
Choose your schedule
09:00 AM - 12:00 PM
$512.95
Choose your schedule
09:00 AM - 12:00 PM
$512.95
Choose your schedule
09:00 AM - 12:00 PM
$512.95
Choose your schedule
09:00 AM - 12:00 PM
$512.95
Choose your schedule
09:00 AM - 12:00 PM
$512.95
Choose your schedule
09:00 AM - 12:00 PM
$512.95
Choose your schedule
09:00 AM - 12:00 PM
$512.95
Choose your schedule
09:00 AM - 12:00 PM
$512.95
Choose your schedule
09:00 AM - 12:00 PM
$512.95
Choose your schedule
09:00 AM - 12:00 PM
$512.95
Choose your schedule
09:00 AM - 12:00 PM
$512.95
Choose your schedule
09:00 AM - 12:00 PM
$512.95
Choose your schedule
09:00 AM - 12:00 PM
$512.95
Choose your schedule
09:00 AM - 12:00 PM
$512.95
Choose your schedule
09:00 AM - 12:00 PM
$512.95
Choose your schedule
09:00 AM - 12:00 PM
$512.95
Choose your schedule
09:00 AM - 12:00 PM
$512.95
Choose your schedule
09:00 AM - 12:00 PM
$512.95
Choose your schedule
09:00 AM - 12:00 PM
$512.95
Choose your schedule
09:00 AM - 12:00 PM
$512.95
Choose your schedule
09:00 AM - 12:00 PM
$512.95
Choose your schedule
09:00 AM - 12:00 PM
$512.95
Choose your schedule
09:00 AM - 12:00 PM
$512.95
Choose your schedule
09:00 AM - 12:00 PM
$512.95
Choose your schedule
09:00 AM - 12:00 PM
$512.95
Choose your schedule
09:00 AM - 12:00 PM
$512.95
Choose your schedule
09:00 AM - 12:00 PM
$512.95
Choose your schedule
09:00 AM - 12:00 PM
$512.95
Choose your schedule
09:00 AM - 12:00 PM
$512.95
Choose your schedule
09:00 AM - 12:00 PM
$512.95
Choose your schedule
09:00 AM - 12:00 PM
$512.95
Choose your schedule
09:00 AM - 12:00 PM
$512.95
Choose your schedule
09:00 AM - 12:00 PM
$512.95
Choose your schedule
09:00 AM - 12:00 PM
$512.95
Choose your schedule
09:00 AM - 12:00 PM
$512.95
Choose your schedule
09:00 AM - 12:00 PM
$512.95
Choose your schedule
09:00 AM - 12:00 PM
$512.95
Choose your schedule
09:00 AM - 12:00 PM
$512.95
Choose your schedule
09:00 AM - 12:00 PM
$512.95
Choose your schedule
09:00 AM - 12:00 PM
$512.95
Choose your schedule
09:00 AM - 12:00 PM
$512.95
Choose your schedule
09:00 AM - 12:00 PM
$512.95
Choose your schedule
09:00 AM - 12:00 PM
$512.95
Choose your schedule
09:00 AM - 12:00 PM
$512.95
Choose your schedule
09:00 AM - 12:00 PM
$512.95
Choose your schedule
09:00 AM - 12:00 PM
$512.95
Choose your schedule
09:00 AM - 12:00 PM
$512.95
Choose your schedule
09:00 AM - 12:00 PM
$512.95
Choose your schedule
09:00 AM - 12:00 PM
$512.95
Choose your schedule
09:00 AM - 12:00 PM
$512.95
Choose your schedule
09:00 AM - 12:00 PM
$512.95
Choose your schedule
09:00 AM - 12:00 PM
$512.95
Choose your schedule
09:00 AM - 12:00 PM
$512.95
Choose your schedule
09:00 AM - 12:00 PM
$512.95
Choose your schedule
09:00 AM - 12:00 PM
$512.95
Choose your schedule
09:00 AM - 12:00 PM
$512.95
Choose your schedule
09:00 AM - 12:00 PM
$512.95
Choose your schedule
09:00 AM - 12:00 PM
$512.95
Choose your schedule
09:00 AM - 12:00 PM
$512.95
Choose your schedule
09:00 AM - 12:00 PM
$512.95
Choose your schedule
09:00 AM - 12:00 PM
$512.95
Choose your schedule
09:00 AM - 12:00 PM
$512.95
Choose your schedule
09:00 AM - 12:00 PM
$512.95
Choose your schedule
09:00 AM - 12:00 PM
$512.95
Choose your schedule
09:00 AM - 12:00 PM
$512.95
Choose your schedule
09:00 AM - 12:00 PM
$512.95
Choose your schedule
09:00 AM - 12:00 PM
$512.95
Choose your schedule
09:00 AM - 12:00 PM
$512.95
Choose your schedule
09:00 AM - 12:00 PM
$512.95
Choose your schedule
09:00 AM - 12:00 PM
$512.95
Choose your schedule
09:00 AM - 12:00 PM
$512.95
Choose your schedule
09:00 AM - 12:00 PM
$512.95
Choose your schedule
09:00 AM - 12:00 PM
$512.95
Choose your schedule
09:00 AM - 12:00 PM
$512.95
Choose your schedule
09:00 AM - 12:00 PM
$512.95
Choose your schedule
09:00 AM - 12:00 PM
$512.95
Choose your schedule
09:00 AM - 12:00 PM
$512.95
Choose your schedule
09:00 AM - 12:00 PM
$512.95
Choose your schedule
09:00 AM - 12:00 PM
$512.95
Choose your schedule
09:00 AM - 12:00 PM
$512.95
Choose your schedule
09:00 AM - 12:00 PM
$512.95
Choose your schedule
09:00 AM - 12:00 PM
$512.95
Choose your schedule
09:00 AM - 12:00 PM
$512.95
Choose your schedule
09:00 AM - 12:00 PM
$512.95
Choose your schedule
09:00 AM - 12:00 PM
$512.95
Choose your schedule
09:00 AM - 12:00 PM
$512.95
Choose your schedule
09:00 AM - 12:00 PM
$512.95
Choose your schedule
09:00 AM - 12:00 PM
$512.95
Choose your schedule
09:00 AM - 12:00 PM
$512.95
Choose your schedule
09:00 AM - 12:00 PM
$512.95
Choose your schedule
09:00 AM - 12:00 PM
$512.95
Choose your schedule
09:00 AM - 12:00 PM
$512.95
Choose your schedule
09:00 AM - 12:00 PM
$512.95
Choose your schedule
09:00 AM - 12:00 PM
$512.95
Choose your schedule
09:00 AM - 12:00 PM
$512.95
Choose your schedule
09:00 AM - 12:00 PM
$512.95
Choose your schedule
09:00 AM - 12:00 PM
$512.95
Choose your schedule
09:00 AM - 12:00 PM
$512.95
Choose your schedule
09:00 AM - 12:00 PM
$512.95
Choose your schedule
09:00 AM - 12:00 PM
$512.95
Choose your schedule
09:00 AM - 12:00 PM
$512.95
Choose your schedule
09:00 AM - 12:00 PM
$512.95
Choose your schedule
09:00 AM - 12:00 PM
$512.95
Choose your schedule
09:00 AM - 12:00 PM
$512.95
Choose your schedule
09:00 AM - 12:00 PM
$512.95
Choose your schedule
09:00 AM - 12:00 PM
$512.95
Choose your schedule
09:00 AM - 12:00 PM
$512.95
Choose your schedule
09:00 AM - 12:00 PM
$512.95
Choose your schedule
09:00 AM - 12:00 PM
$512.95
Choose your schedule
09:00 AM - 12:00 PM
$512.95
Choose your schedule
09:00 AM - 12:00 PM
$512.95
Choose your schedule
09:00 AM - 12:00 PM
$512.95
Choose your schedule
09:00 AM - 12:00 PM
$512.95
Choose your schedule
09:00 AM - 12:00 PM
$512.95
Choose your schedule
09:00 AM - 12:00 PM
$512.95
Choose your schedule
09:00 AM - 12:00 PM
$512.95
Choose your schedule
09:00 AM - 12:00 PM
$512.95
Choose your schedule
09:00 AM - 12:00 PM
$512.95
Choose your schedule
09:00 AM - 12:00 PM
$512.95
Choose your schedule
09:00 AM - 12:00 PM
$512.95
Choose your schedule
09:00 AM - 12:00 PM
$512.95
Choose your schedule
09:00 AM - 12:00 PM
$512.95
Choose your schedule
09:00 AM - 12:00 PM
$512.95
Choose your schedule
09:00 AM - 12:00 PM
$512.95
Choose your schedule
09:00 AM - 12:00 PM
$512.95
Choose your schedule
09:00 AM - 12:00 PM
$512.95
Choose your schedule
09:00 AM - 12:00 PM
$512.95
Choose your schedule
09:00 AM - 12:00 PM
$512.95
Choose your schedule
09:00 AM - 12:00 PM
$512.95
Choose your schedule
09:00 AM - 12:00 PM
$512.95
Choose your schedule
09:00 AM - 12:00 PM
$512.95
Choose your schedule
09:00 AM - 12:00 PM
$512.95
Choose your schedule
09:00 AM - 12:00 PM
$512.95
Choose your schedule
09:00 AM - 12:00 PM
$512.95
Choose your schedule
09:00 AM - 12:00 PM
$512.95
Choose your schedule
09:00 AM - 12:00 PM
$512.95
Choose your schedule
09:00 AM - 12:00 PM
$512.95
Choose your schedule
09:00 AM - 12:00 PM
$512.95
Choose your schedule
09:00 AM - 12:00 PM
$512.95
Choose your schedule
09:00 AM - 12:00 PM
$512.95
Choose your schedule
09:00 AM - 12:00 PM
$512.95
Choose your schedule
09:00 AM - 12:00 PM
$512.95
Choose your schedule
09:00 AM - 12:00 PM
$512.95
Choose your schedule
09:00 AM - 12:00 PM
$512.95
Choose your schedule
09:00 AM - 12:00 PM
$512.95
Choose your schedule
09:00 AM - 12:00 PM
$512.95
Choose your schedule
09:00 AM - 12:00 PM
$512.95
Choose your schedule
09:00 AM - 12:00 PM
$512.95
Choose your schedule
09:00 AM - 12:00 PM
$512.95
Choose your schedule
09:00 AM - 12:00 PM
$512.95
Choose your schedule
09:00 AM - 12:00 PM
$512.95
Choose your schedule
09:00 AM - 12:00 PM
$512.95
Choose your schedule
09:00 AM - 12:00 PM
$512.95
Choose your schedule
09:00 AM - 12:00 PM
$512.95
Choose your schedule
09:00 AM - 12:00 PM
$512.95
Choose your schedule
09:00 AM - 12:00 PM
$512.95
Choose your schedule
09:00 AM - 12:00 PM
$512.95
Choose your schedule
09:00 AM - 12:00 PM
$512.95
Choose your schedule
09:00 AM - 12:00 PM
$512.95
Choose your schedule
09:00 AM - 12:00 PM
$512.95
Choose your schedule
09:00 AM - 12:00 PM
$512.95
Choose your schedule
09:00 AM - 12:00 PM
$512.95
Choose your schedule
09:00 AM - 12:00 PM
$512.95
Choose your schedule
09:00 AM - 12:00 PM
$512.95
Choose your schedule
09:00 AM - 12:00 PM
$512.95
Choose your schedule
09:00 AM - 12:00 PM
$512.95
Choose your schedule
09:00 AM - 12:00 PM
$512.95
Choose your schedule
09:00 AM - 12:00 PM
$512.95
Choose your schedule
09:00 AM - 12:00 PM
$512.95
Choose your schedule
09:00 AM - 12:00 PM
$512.95
Choose your schedule
09:00 AM - 12:00 PM
$512.95
Choose your schedule
09:00 AM - 12:00 PM
$512.95
Choose your schedule
09:00 AM - 12:00 PM
$512.95
Choose your schedule
09:00 AM - 12:00 PM
$512.95
Choose your schedule
09:00 AM - 12:00 PM
$512.95
Choose your schedule
09:00 AM - 12:00 PM
$512.95
Choose your schedule
09:00 AM - 12:00 PM
$512.95
Choose your schedule
09:00 AM - 12:00 PM
$512.95
Choose your schedule
09:00 AM - 12:00 PM
$512.95
Choose your schedule
09:00 AM - 12:00 PM
$512.95
Choose your schedule
09:00 AM - 12:00 PM
$512.95
Choose your schedule
09:00 AM - 12:00 PM
$512.95
Choose your schedule
09:00 AM - 12:00 PM
$512.95
Choose your schedule
09:00 AM - 12:00 PM
$512.95
Choose your schedule
09:00 AM - 12:00 PM
$512.95
Choose your schedule
09:00 AM - 12:00 PM
$512.95
Choose your schedule
09:00 AM - 12:00 PM
$512.95
Choose your schedule
09:00 AM - 12:00 PM
$512.95
Choose your schedule
09:00 AM - 12:00 PM
$512.95
Choose your schedule
09:00 AM - 12:00 PM
$512.95
Choose your schedule
09:00 AM - 12:00 PM
$512.95
Choose your schedule
09:00 AM - 12:00 PM
$512.95
Choose your schedule
09:00 AM - 12:00 PM
$512.95
Choose your schedule
09:00 AM - 12:00 PM
$512.95
Choose your schedule
09:00 AM - 12:00 PM
$512.95
Choose your schedule
09:00 AM - 12:00 PM
$512.95
Choose your schedule
09:00 AM - 12:00 PM
$512.95
Choose your schedule
09:00 AM - 12:00 PM
$512.95
Choose your schedule
09:00 AM - 12:00 PM
$512.95
Choose your schedule
09:00 AM - 12:00 PM
$512.95
Choose your schedule
09:00 AM - 12:00 PM
$512.95
Choose your schedule
09:00 AM - 12:00 PM
$512.95
Choose your schedule
09:00 AM - 12:00 PM
$512.95
Choose your schedule
09:00 AM - 12:00 PM
$512.95
Choose your schedule
09:00 AM - 12:00 PM
$512.95
Choose your schedule
09:00 AM - 12:00 PM
$512.95
Choose your schedule
09:00 AM - 12:00 PM
$512.95
Choose your schedule
09:00 AM - 12:00 PM
$512.95
Choose your schedule
09:00 AM - 12:00 PM
$512.95
Choose your schedule
09:00 AM - 12:00 PM
$512.95
Choose your schedule
09:00 AM - 12:00 PM
$512.95
Choose your schedule
09:00 AM - 12:00 PM
$512.95
Choose your schedule
09:00 AM - 12:00 PM
$512.95
Choose your schedule
09:00 AM - 12:00 PM
$512.95
Choose your schedule
09:00 AM - 12:00 PM
$512.95
Choose your schedule
09:00 AM - 12:00 PM
$512.95
Choose your schedule
09:00 AM - 12:00 PM
$512.95
Choose your schedule
09:00 AM - 12:00 PM
$512.95
Choose your schedule
09:00 AM - 12:00 PM
$512.95
Choose your schedule
09:00 AM - 12:00 PM
$512.95
Choose your schedule
09:00 AM - 12:00 PM
$512.95
Choose your schedule
09:00 AM - 12:00 PM
$512.95
Choose your schedule
09:00 AM - 12:00 PM
$512.95
Choose your schedule
09:00 AM - 12:00 PM
$512.95
Choose your schedule
09:00 AM - 12:00 PM
$512.95
Choose your schedule
09:00 AM - 12:00 PM
$512.95
Choose your schedule
09:00 AM - 12:00 PM
$512.95
Choose your schedule
09:00 AM - 12:00 PM
$512.95
Choose your schedule
09:00 AM - 12:00 PM
$512.95
Choose your schedule
09:00 AM - 12:00 PM
$512.95
Choose your schedule
09:00 AM - 12:00 PM
$512.95
Choose your schedule
09:00 AM - 12:00 PM
$512.95
Choose your schedule
09:00 AM - 12:00 PM
$512.95
Choose your schedule
09:00 AM - 12:00 PM
$512.95
Choose your schedule
09:00 AM - 12:00 PM
$512.95
Choose your schedule
09:00 AM - 12:00 PM
$512.95
Choose your schedule
09:00 AM - 12:00 PM
$512.95
Choose your schedule
09:00 AM - 12:00 PM
$512.95
Choose your schedule
09:00 AM - 12:00 PM
$512.95
Choose your schedule
09:00 AM - 12:00 PM
$512.95
Choose your schedule
09:00 AM - 12:00 PM
$512.95
Choose your schedule
09:00 AM - 12:00 PM
$512.95
Choose your schedule
09:00 AM - 12:00 PM
$512.95
Choose your schedule
09:00 AM - 12:00 PM
$512.95
Choose your schedule
09:00 AM - 12:00 PM
$512.95
Choose your schedule
09:00 AM - 12:00 PM
$512.95
Choose your schedule
09:00 AM - 12:00 PM
$512.95
Choose your schedule
09:00 AM - 12:00 PM
$512.95
Choose your schedule
09:00 AM - 12:00 PM
$512.95
Choose your schedule
09:00 AM - 12:00 PM
$512.95
Choose your schedule
09:00 AM - 12:00 PM
$512.95
Choose your schedule
09:00 AM - 12:00 PM
$512.95
Choose your schedule
09:00 AM - 12:00 PM
$512.95
Choose your schedule
09:00 AM - 12:00 PM
$512.95
Choose your schedule
09:00 AM - 12:00 PM
$512.95
Choose your schedule
09:00 AM - 12:00 PM
$512.95
Choose your schedule
09:00 AM - 12:00 PM
$512.95
Choose your schedule
09:00 AM - 12:00 PM
$512.95
Choose your schedule
09:00 AM - 12:00 PM
$512.95
Choose your schedule
09:00 AM - 12:00 PM
$512.95
Choose your schedule
09:00 AM - 12:00 PM
$512.95
Choose your schedule
09:00 AM - 12:00 PM
$512.95
Choose your schedule
09:00 AM - 12:00 PM
$512.95
Choose your schedule
09:00 AM - 12:00 PM
$512.95
Choose your schedule
09:00 AM - 12:00 PM
$512.95
Choose your schedule
09:00 AM - 12:00 PM
$512.95
Choose your schedule
09:00 AM - 12:00 PM
$512.95
Choose your schedule
09:00 AM - 12:00 PM
$512.95
Choose your schedule
09:00 AM - 12:00 PM
$512.95
Choose your schedule
09:00 AM - 12:00 PM
$512.95
Choose your schedule
09:00 AM - 12:00 PM
$512.95
Choose your schedule
09:00 AM - 12:00 PM
$512.95
Choose your schedule
09:00 AM - 12:00 PM
$512.95
Choose your schedule
09:00 AM - 12:00 PM
$512.95
Choose your schedule
09:00 AM - 12:00 PM
$512.95
Choose your schedule
09:00 AM - 12:00 PM
$512.95
Choose your schedule
09:00 AM - 12:00 PM
$512.95
Choose your schedule
09:00 AM - 12:00 PM
$512.95
Choose your schedule
09:00 AM - 12:00 PM
$512.95
Choose your schedule
09:00 AM - 12:00 PM
$512.95
Choose your schedule
09:00 AM - 12:00 PM
$512.95
Choose your schedule
09:00 AM - 12:00 PM
$512.95
Choose your schedule
09:00 AM - 12:00 PM
$512.95
Choose your schedule
09:00 AM - 12:00 PM
$512.95
Choose your schedule
09:00 AM - 12:00 PM
$512.95
Choose your schedule
09:00 AM - 12:00 PM
$512.95
Choose your schedule
09:00 AM - 12:00 PM
$512.95
Choose your schedule
09:00 AM - 12:00 PM
$512.95
Choose your schedule
09:00 AM - 12:00 PM
$512.95
Choose your schedule
09:00 AM - 12:00 PM
$512.95
Choose your schedule
09:00 AM - 12:00 PM
$512.95
Choose your schedule
09:00 AM - 12:00 PM
$512.95
Choose your schedule
09:00 AM - 12:00 PM
$512.95
Choose your schedule
09:00 AM - 12:00 PM
$512.95
Choose your schedule
09:00 AM - 12:00 PM
$512.95
Choose your schedule
09:00 AM - 12:00 PM
$512.95
Choose your schedule
09:00 AM - 12:00 PM
$512.95
Choose your schedule
09:00 AM - 12:00 PM
$512.95
Choose your schedule
09:00 AM - 12:00 PM
$512.95
Choose your schedule
09:00 AM - 12:00 PM
$512.95
Choose your schedule
09:00 AM - 12:00 PM
$512.95
Choose your schedule
09:00 AM - 12:00 PM
$512.95
Choose your schedule
09:00 AM - 12:00 PM
$512.95
Choose your schedule
09:00 AM - 12:00 PM
$512.95
About the Experience
Our surf lessons are given on the beautiful beaches of the volcanic sand, in the north-eastern part of the island. Classes are accessible to all persons and suitable for all levels of learning.
All coaches/instructors are certified by the Portuguese Surfing Federation and have extensive experience in teaching and surfing.
All classes include a theoretical session and warming up of about 15 minutes, 1h30m/2h of practice, surfboard, wetsuit, leash, insurance and pick-up/drop-off at your hotel reception in Funchal, Caniço and Machico área included. Price on request for Pick-up/drop-off in other places.
What to bring out to Sea: A swimming suit/bikini or board-shorts, towel, hat, sun protection, adequate shoes, water, and a light meal/snack.