Birdwatching: Land and Coastal Faial - Full Day
Location: Faial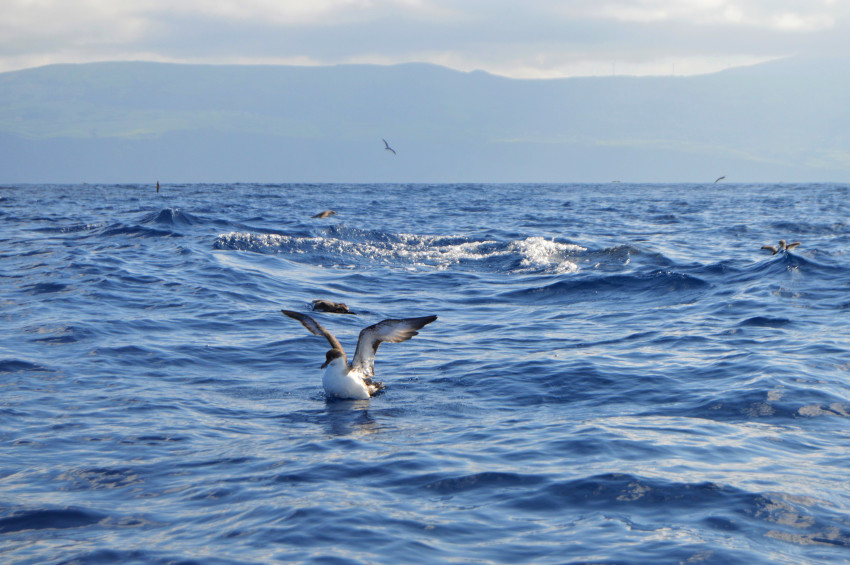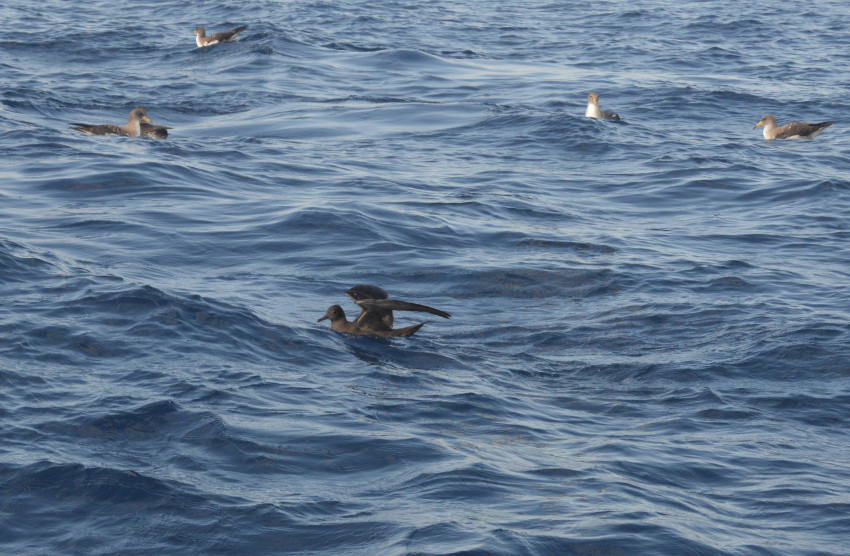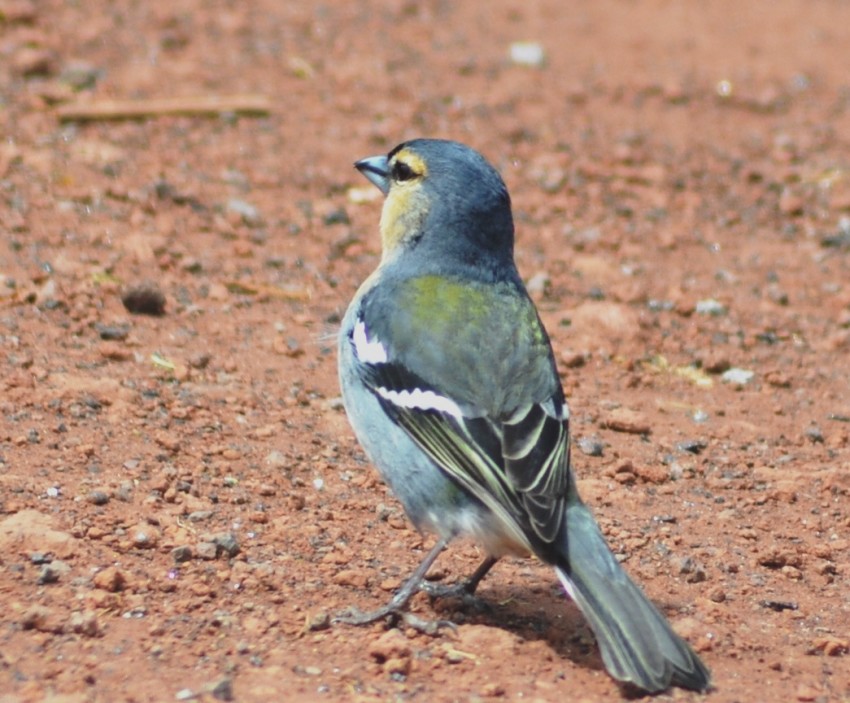 Choose your schedule
09:00 AM - 05:00 PM
$204.09
Choose your schedule
09:00 AM - 05:00 PM
$204.09
Choose your schedule
09:00 AM - 05:00 PM
$204.09
Choose your schedule
09:00 AM - 05:00 PM
$204.09
Choose your schedule
09:00 AM - 05:00 PM
$204.09
Choose your schedule
09:00 AM - 05:00 PM
$204.09
Choose your schedule
09:00 AM - 05:00 PM
$204.09
Choose your schedule
09:00 AM - 05:00 PM
$204.09
Choose your schedule
09:00 AM - 05:00 PM
$204.09
Choose your schedule
09:00 AM - 05:00 PM
$204.09
Choose your schedule
09:00 AM - 05:00 PM
$204.09
Choose your schedule
09:00 AM - 05:00 PM
$204.09
Choose your schedule
09:00 AM - 05:00 PM
$204.09
Choose your schedule
09:00 AM - 05:00 PM
$204.09
Choose your schedule
09:00 AM - 05:00 PM
$204.09
Choose your schedule
09:00 AM - 05:00 PM
$204.09
Choose your schedule
09:00 AM - 05:00 PM
$204.09
Choose your schedule
09:00 AM - 05:00 PM
$204.09
Choose your schedule
09:00 AM - 05:00 PM
$204.09
Choose your schedule
09:00 AM - 05:00 PM
$204.09
Choose your schedule
09:00 AM - 05:00 PM
$204.09
Choose your schedule
09:00 AM - 05:00 PM
$204.09
Choose your schedule
09:00 AM - 05:00 PM
$204.09
Choose your schedule
09:00 AM - 05:00 PM
$204.09
Choose your schedule
09:00 AM - 05:00 PM
$204.09
Choose your schedule
09:00 AM - 05:00 PM
$204.09
Choose your schedule
09:00 AM - 05:00 PM
$204.09
Choose your schedule
09:00 AM - 05:00 PM
$204.09
Choose your schedule
09:00 AM - 05:00 PM
$204.09
Choose your schedule
09:00 AM - 05:00 PM
$204.09
Choose your schedule
09:00 AM - 05:00 PM
$204.09
Choose your schedule
09:00 AM - 05:00 PM
$204.09
Choose your schedule
09:00 AM - 05:00 PM
$204.09
Choose your schedule
09:00 AM - 05:00 PM
$204.09
Choose your schedule
09:00 AM - 05:00 PM
$204.09
Choose your schedule
09:00 AM - 05:00 PM
$204.09
Choose your schedule
09:00 AM - 05:00 PM
$204.09
Choose your schedule
09:00 AM - 05:00 PM
$204.09
Choose your schedule
09:00 AM - 05:00 PM
$204.09
Choose your schedule
09:00 AM - 05:00 PM
$204.09
Choose your schedule
09:00 AM - 05:00 PM
$204.09
Choose your schedule
09:00 AM - 05:00 PM
$204.09
Choose your schedule
09:00 AM - 05:00 PM
$204.09
Choose your schedule
09:00 AM - 05:00 PM
$204.09
Choose your schedule
09:00 AM - 05:00 PM
$204.09
Choose your schedule
09:00 AM - 05:00 PM
$204.09
Choose your schedule
09:00 AM - 05:00 PM
$204.09
Choose your schedule
09:00 AM - 05:00 PM
$204.09
Choose your schedule
09:00 AM - 05:00 PM
$204.09
Choose your schedule
09:00 AM - 05:00 PM
$204.09
Choose your schedule
09:00 AM - 05:00 PM
$204.09
Choose your schedule
09:00 AM - 05:00 PM
$204.09
Choose your schedule
09:00 AM - 05:00 PM
$204.09
Choose your schedule
09:00 AM - 05:00 PM
$204.09
Choose your schedule
09:00 AM - 05:00 PM
$204.09
Choose your schedule
09:00 AM - 05:00 PM
$204.09
Choose your schedule
09:00 AM - 05:00 PM
$204.09
Choose your schedule
09:00 AM - 05:00 PM
$204.09
Choose your schedule
09:00 AM - 05:00 PM
$204.09
Choose your schedule
09:00 AM - 05:00 PM
$204.09
Choose your schedule
09:00 AM - 05:00 PM
$204.09
Choose your schedule
09:00 AM - 05:00 PM
$204.09
Choose your schedule
09:00 AM - 05:00 PM
$204.09
Choose your schedule
09:00 AM - 05:00 PM
$204.09
Choose your schedule
09:00 AM - 05:00 PM
$204.09
Choose your schedule
09:00 AM - 05:00 PM
$204.09
Choose your schedule
09:00 AM - 05:00 PM
$204.09
Choose your schedule
09:00 AM - 05:00 PM
$204.09
Choose your schedule
09:00 AM - 05:00 PM
$204.09
Choose your schedule
09:00 AM - 05:00 PM
$204.09
Choose your schedule
09:00 AM - 05:00 PM
$204.09
Choose your schedule
09:00 AM - 05:00 PM
$204.09
Choose your schedule
09:00 AM - 05:00 PM
$204.09
Choose your schedule
09:00 AM - 05:00 PM
$204.09
Choose your schedule
09:00 AM - 05:00 PM
$204.09
Choose your schedule
09:00 AM - 05:00 PM
$204.09
Choose your schedule
09:00 AM - 05:00 PM
$204.09
Choose your schedule
09:00 AM - 05:00 PM
$204.09
Choose your schedule
09:00 AM - 05:00 PM
$204.09
Choose your schedule
09:00 AM - 05:00 PM
$204.09
Choose your schedule
09:00 AM - 05:00 PM
$204.09
Choose your schedule
09:00 AM - 05:00 PM
$204.09
Choose your schedule
09:00 AM - 05:00 PM
$204.09
Choose your schedule
09:00 AM - 05:00 PM
$204.09
Choose your schedule
09:00 AM - 05:00 PM
$204.09
Choose your schedule
09:00 AM - 05:00 PM
$204.09
Choose your schedule
09:00 AM - 05:00 PM
$204.09
Choose your schedule
09:00 AM - 05:00 PM
$204.09
Choose your schedule
09:00 AM - 05:00 PM
$204.09
Choose your schedule
09:00 AM - 05:00 PM
$204.09
Choose your schedule
09:00 AM - 05:00 PM
$204.09
Choose your schedule
09:00 AM - 05:00 PM
$204.09
Choose your schedule
09:00 AM - 05:00 PM
$204.09
Choose your schedule
09:00 AM - 05:00 PM
$204.09
Choose your schedule
09:00 AM - 05:00 PM
$204.09
Choose your schedule
09:00 AM - 05:00 PM
$204.09
Choose your schedule
09:00 AM - 05:00 PM
$204.09
Choose your schedule
09:00 AM - 05:00 PM
$204.09
Choose your schedule
09:00 AM - 05:00 PM
$204.09
Choose your schedule
09:00 AM - 05:00 PM
$204.09
Choose your schedule
09:00 AM - 05:00 PM
$204.09
Choose your schedule
09:00 AM - 05:00 PM
$204.09
Choose your schedule
09:00 AM - 05:00 PM
$204.09
Choose your schedule
09:00 AM - 05:00 PM
$204.09
Choose your schedule
09:00 AM - 05:00 PM
$204.09
Choose your schedule
09:00 AM - 05:00 PM
$204.09
Choose your schedule
09:00 AM - 05:00 PM
$204.09
Choose your schedule
09:00 AM - 05:00 PM
$204.09
Choose your schedule
09:00 AM - 05:00 PM
$204.09
Choose your schedule
09:00 AM - 05:00 PM
$204.09
Choose your schedule
09:00 AM - 05:00 PM
$204.09
Choose your schedule
09:00 AM - 05:00 PM
$204.09
Choose your schedule
09:00 AM - 05:00 PM
$204.09
Choose your schedule
09:00 AM - 05:00 PM
$204.09
Choose your schedule
09:00 AM - 05:00 PM
$204.09
Choose your schedule
09:00 AM - 05:00 PM
$204.09
Choose your schedule
09:00 AM - 05:00 PM
$204.09
Choose your schedule
09:00 AM - 05:00 PM
$204.09
Choose your schedule
09:00 AM - 05:00 PM
$204.09
Choose your schedule
09:00 AM - 05:00 PM
$204.09
Choose your schedule
09:00 AM - 05:00 PM
$204.09
Choose your schedule
09:00 AM - 05:00 PM
$204.09
Choose your schedule
09:00 AM - 05:00 PM
$204.09
Choose your schedule
09:00 AM - 05:00 PM
$204.09
Choose your schedule
09:00 AM - 05:00 PM
$204.09
Choose your schedule
09:00 AM - 05:00 PM
$204.09
Choose your schedule
09:00 AM - 05:00 PM
$204.09
Choose your schedule
09:00 AM - 05:00 PM
$204.09
Choose your schedule
09:00 AM - 05:00 PM
$204.09
Choose your schedule
09:00 AM - 05:00 PM
$204.09
Choose your schedule
09:00 AM - 05:00 PM
$204.09
Choose your schedule
09:00 AM - 05:00 PM
$204.09
Choose your schedule
09:00 AM - 05:00 PM
$204.09
Choose your schedule
09:00 AM - 05:00 PM
$204.09
Choose your schedule
09:00 AM - 05:00 PM
$204.09
Choose your schedule
09:00 AM - 05:00 PM
$204.09
Choose your schedule
09:00 AM - 05:00 PM
$204.09
Choose your schedule
09:00 AM - 05:00 PM
$204.09
Choose your schedule
09:00 AM - 05:00 PM
$204.09
Choose your schedule
09:00 AM - 05:00 PM
$204.09
Choose your schedule
09:00 AM - 05:00 PM
$204.09
Choose your schedule
09:00 AM - 05:00 PM
$204.09
Choose your schedule
09:00 AM - 05:00 PM
$204.09
Choose your schedule
09:00 AM - 05:00 PM
$204.09
Choose your schedule
09:00 AM - 05:00 PM
$204.09
Choose your schedule
09:00 AM - 05:00 PM
$204.09
Choose your schedule
09:00 AM - 05:00 PM
$204.09
Choose your schedule
09:00 AM - 05:00 PM
$204.09
Choose your schedule
09:00 AM - 05:00 PM
$204.09
Choose your schedule
09:00 AM - 05:00 PM
$204.09
Choose your schedule
09:00 AM - 05:00 PM
$204.09
Choose your schedule
09:00 AM - 05:00 PM
$204.09
Choose your schedule
09:00 AM - 05:00 PM
$204.09
Choose your schedule
09:00 AM - 05:00 PM
$204.09
Choose your schedule
09:00 AM - 05:00 PM
$204.09
Choose your schedule
09:00 AM - 05:00 PM
$204.09
Choose your schedule
09:00 AM - 05:00 PM
$204.09
Choose your schedule
09:00 AM - 05:00 PM
$204.09
Choose your schedule
09:00 AM - 05:00 PM
$204.09
Choose your schedule
09:00 AM - 05:00 PM
$204.09
Choose your schedule
09:00 AM - 05:00 PM
$204.09
Choose your schedule
09:00 AM - 05:00 PM
$204.09
Choose your schedule
09:00 AM - 05:00 PM
$204.09
Choose your schedule
09:00 AM - 05:00 PM
$204.09
Choose your schedule
09:00 AM - 05:00 PM
$204.09
Choose your schedule
09:00 AM - 05:00 PM
$204.09
Choose your schedule
09:00 AM - 05:00 PM
$204.09
Choose your schedule
09:00 AM - 05:00 PM
$204.09
Choose your schedule
09:00 AM - 05:00 PM
$204.09
Choose your schedule
09:00 AM - 05:00 PM
$204.09
Choose your schedule
09:00 AM - 05:00 PM
$204.09
Choose your schedule
09:00 AM - 05:00 PM
$204.09
Choose your schedule
09:00 AM - 05:00 PM
$204.09
Choose your schedule
09:00 AM - 05:00 PM
$204.09
Choose your schedule
09:00 AM - 05:00 PM
$204.09
Choose your schedule
09:00 AM - 05:00 PM
$204.09
Choose your schedule
09:00 AM - 05:00 PM
$204.09
Choose your schedule
09:00 AM - 05:00 PM
$204.09
Choose your schedule
09:00 AM - 05:00 PM
$204.09
Choose your schedule
09:00 AM - 05:00 PM
$204.09
Choose your schedule
09:00 AM - 05:00 PM
$204.09
Choose your schedule
09:00 AM - 05:00 PM
$204.09
Choose your schedule
09:00 AM - 05:00 PM
$204.09
Choose your schedule
09:00 AM - 05:00 PM
$204.09
Choose your schedule
09:00 AM - 05:00 PM
$204.09
Choose your schedule
09:00 AM - 05:00 PM
$204.09
Choose your schedule
09:00 AM - 05:00 PM
$204.09
Choose your schedule
09:00 AM - 05:00 PM
$204.09
Choose your schedule
09:00 AM - 05:00 PM
$204.09
Choose your schedule
09:00 AM - 05:00 PM
$204.09
Choose your schedule
09:00 AM - 05:00 PM
$204.09
Choose your schedule
09:00 AM - 05:00 PM
$204.09
Choose your schedule
09:00 AM - 05:00 PM
$204.09
Choose your schedule
09:00 AM - 05:00 PM
$204.09
Choose your schedule
09:00 AM - 05:00 PM
$204.09
Choose your schedule
09:00 AM - 05:00 PM
$204.09
Choose your schedule
09:00 AM - 05:00 PM
$204.09
Choose your schedule
09:00 AM - 05:00 PM
$204.09
Choose your schedule
09:00 AM - 05:00 PM
$204.09
Choose your schedule
09:00 AM - 05:00 PM
$204.09
Choose your schedule
09:00 AM - 05:00 PM
$204.09
Choose your schedule
09:00 AM - 05:00 PM
$204.09
Choose your schedule
09:00 AM - 05:00 PM
$204.09
Choose your schedule
09:00 AM - 05:00 PM
$204.09
Choose your schedule
09:00 AM - 05:00 PM
$204.09
Choose your schedule
09:00 AM - 05:00 PM
$204.09
Choose your schedule
09:00 AM - 05:00 PM
$204.09
Choose your schedule
09:00 AM - 05:00 PM
$204.09
Choose your schedule
09:00 AM - 05:00 PM
$204.09
Choose your schedule
09:00 AM - 05:00 PM
$204.09
Choose your schedule
09:00 AM - 05:00 PM
$204.09
Choose your schedule
09:00 AM - 05:00 PM
$204.09
Choose your schedule
09:00 AM - 05:00 PM
$204.09
Choose your schedule
09:00 AM - 05:00 PM
$204.09
Choose your schedule
09:00 AM - 05:00 PM
$204.09
Choose your schedule
09:00 AM - 05:00 PM
$204.09
Choose your schedule
09:00 AM - 05:00 PM
$204.09
Choose your schedule
09:00 AM - 05:00 PM
$204.09
Choose your schedule
09:00 AM - 05:00 PM
$204.09
Choose your schedule
09:00 AM - 05:00 PM
$204.09
Choose your schedule
09:00 AM - 05:00 PM
$204.09
Choose your schedule
09:00 AM - 05:00 PM
$204.09
Choose your schedule
09:00 AM - 05:00 PM
$204.09
Choose your schedule
09:00 AM - 05:00 PM
$204.09
Choose your schedule
09:00 AM - 05:00 PM
$204.09
Choose your schedule
09:00 AM - 05:00 PM
$204.09
Choose your schedule
09:00 AM - 05:00 PM
$204.09
Choose your schedule
09:00 AM - 05:00 PM
$204.09
Choose your schedule
09:00 AM - 05:00 PM
$204.09
Choose your schedule
09:00 AM - 05:00 PM
$204.09
Choose your schedule
09:00 AM - 05:00 PM
$204.09
Choose your schedule
09:00 AM - 05:00 PM
$204.09
Choose your schedule
09:00 AM - 05:00 PM
$204.09
Choose your schedule
09:00 AM - 05:00 PM
$204.09
Choose your schedule
09:00 AM - 05:00 PM
$204.09
Choose your schedule
09:00 AM - 05:00 PM
$204.09
Choose your schedule
09:00 AM - 05:00 PM
$204.09
Choose your schedule
09:00 AM - 05:00 PM
$204.09
Choose your schedule
09:00 AM - 05:00 PM
$204.09
Choose your schedule
09:00 AM - 05:00 PM
$204.09
Choose your schedule
09:00 AM - 05:00 PM
$204.09
Choose your schedule
09:00 AM - 05:00 PM
$204.09
Choose your schedule
09:00 AM - 05:00 PM
$204.09
Choose your schedule
09:00 AM - 05:00 PM
$204.09
Choose your schedule
09:00 AM - 05:00 PM
$204.09
Choose your schedule
09:00 AM - 05:00 PM
$204.09
Choose your schedule
09:00 AM - 05:00 PM
$204.09
Choose your schedule
09:00 AM - 05:00 PM
$204.09
Choose your schedule
09:00 AM - 05:00 PM
$204.09
Choose your schedule
09:00 AM - 05:00 PM
$204.09
Choose your schedule
09:00 AM - 05:00 PM
$204.09
Choose your schedule
09:00 AM - 05:00 PM
$204.09
Choose your schedule
09:00 AM - 05:00 PM
$204.09
Choose your schedule
09:00 AM - 05:00 PM
$204.09
Choose your schedule
09:00 AM - 05:00 PM
$204.09
Choose your schedule
09:00 AM - 05:00 PM
$204.09
Choose your schedule
09:00 AM - 05:00 PM
$204.09
Choose your schedule
09:00 AM - 05:00 PM
$204.09
Choose your schedule
09:00 AM - 05:00 PM
$204.09
Choose your schedule
09:00 AM - 05:00 PM
$204.09
Choose your schedule
09:00 AM - 05:00 PM
$204.09
Choose your schedule
09:00 AM - 05:00 PM
$204.09
Choose your schedule
09:00 AM - 05:00 PM
$204.09
Choose your schedule
09:00 AM - 05:00 PM
$204.09
Choose your schedule
09:00 AM - 05:00 PM
$204.09
Choose your schedule
09:00 AM - 05:00 PM
$204.09
Choose your schedule
09:00 AM - 05:00 PM
$204.09
Choose your schedule
09:00 AM - 05:00 PM
$204.09
Choose your schedule
09:00 AM - 05:00 PM
$204.09
Choose your schedule
09:00 AM - 05:00 PM
$204.09
Choose your schedule
09:00 AM - 05:00 PM
$204.09
Choose your schedule
09:00 AM - 05:00 PM
$204.09
Choose your schedule
09:00 AM - 05:00 PM
$204.09
Choose your schedule
09:00 AM - 05:00 PM
$204.09
Choose your schedule
09:00 AM - 05:00 PM
$204.09
Choose your schedule
09:00 AM - 05:00 PM
$204.09
Choose your schedule
09:00 AM - 05:00 PM
$204.09
Choose your schedule
09:00 AM - 05:00 PM
$204.09
Choose your schedule
09:00 AM - 05:00 PM
$204.09
Choose your schedule
09:00 AM - 05:00 PM
$204.09
Choose your schedule
09:00 AM - 05:00 PM
$204.09
Choose your schedule
09:00 AM - 05:00 PM
$204.09
Choose your schedule
09:00 AM - 05:00 PM
$204.09
Choose your schedule
09:00 AM - 05:00 PM
$204.09
Choose your schedule
09:00 AM - 05:00 PM
$204.09
Choose your schedule
09:00 AM - 05:00 PM
$204.09
Choose your schedule
09:00 AM - 05:00 PM
$204.09
Choose your schedule
09:00 AM - 05:00 PM
$204.09
Choose your schedule
09:00 AM - 05:00 PM
$204.09
Choose your schedule
09:00 AM - 05:00 PM
$204.09
Choose your schedule
09:00 AM - 05:00 PM
$204.09
Choose your schedule
09:00 AM - 05:00 PM
$204.09
Choose your schedule
09:00 AM - 05:00 PM
$204.09
Choose your schedule
09:00 AM - 05:00 PM
$204.09
Choose your schedule
09:00 AM - 05:00 PM
$204.09
Choose your schedule
09:00 AM - 05:00 PM
$204.09
Choose your schedule
09:00 AM - 05:00 PM
$204.09
Choose your schedule
09:00 AM - 05:00 PM
$204.09
Choose your schedule
09:00 AM - 05:00 PM
$204.09
Choose your schedule
09:00 AM - 05:00 PM
$204.09
Choose your schedule
09:00 AM - 05:00 PM
$204.09
Choose your schedule
09:00 AM - 05:00 PM
$204.09
Choose your schedule
09:00 AM - 05:00 PM
$204.09
Choose your schedule
09:00 AM - 05:00 PM
$204.09
Choose your schedule
09:00 AM - 05:00 PM
$204.09
Choose your schedule
09:00 AM - 05:00 PM
$204.09
Choose your schedule
09:00 AM - 05:00 PM
$204.09
Choose your schedule
09:00 AM - 05:00 PM
$204.09
Choose your schedule
09:00 AM - 05:00 PM
$204.09
Choose your schedule
09:00 AM - 05:00 PM
$204.09
Choose your schedule
09:00 AM - 05:00 PM
$204.09
Choose your schedule
09:00 AM - 05:00 PM
$204.09
Choose your schedule
09:00 AM - 05:00 PM
$204.09
Choose your schedule
09:00 AM - 05:00 PM
$204.09
Choose your schedule
09:00 AM - 05:00 PM
$204.09
Choose your schedule
09:00 AM - 05:00 PM
$204.09
Choose your schedule
09:00 AM - 05:00 PM
$204.09
Choose your schedule
09:00 AM - 05:00 PM
$204.09
Choose your schedule
09:00 AM - 05:00 PM
$204.09
Choose your schedule
09:00 AM - 05:00 PM
$204.09
Choose your schedule
09:00 AM - 05:00 PM
$204.09
Choose your schedule
09:00 AM - 05:00 PM
$204.09
Choose your schedule
09:00 AM - 05:00 PM
$204.09
Choose your schedule
09:00 AM - 05:00 PM
$204.09
Choose your schedule
09:00 AM - 05:00 PM
$204.09
Choose your schedule
09:00 AM - 05:00 PM
$204.09
Choose your schedule
09:00 AM - 05:00 PM
$204.09
Choose your schedule
09:00 AM - 05:00 PM
$204.09
Choose your schedule
09:00 AM - 05:00 PM
$204.09
Choose your schedule
09:00 AM - 05:00 PM
$204.09
Choose your schedule
09:00 AM - 05:00 PM
$204.09
Choose your schedule
09:00 AM - 05:00 PM
$204.09
Choose your schedule
09:00 AM - 05:00 PM
$204.09
Choose your schedule
09:00 AM - 05:00 PM
$204.09
Choose your schedule
09:00 AM - 05:00 PM
$204.09
Choose your schedule
09:00 AM - 05:00 PM
$204.09
Choose your schedule
09:00 AM - 05:00 PM
$204.09
Choose your schedule
09:00 AM - 05:00 PM
$204.09
Choose your schedule
09:00 AM - 05:00 PM
$204.09
Choose your schedule
09:00 AM - 05:00 PM
$204.09
Choose your schedule
09:00 AM - 05:00 PM
$204.09
Choose your schedule
09:00 AM - 05:00 PM
$204.09
Choose your schedule
09:00 AM - 05:00 PM
$204.09
Choose your schedule
09:00 AM - 05:00 PM
$204.09
Choose your schedule
09:00 AM - 05:00 PM
$204.09
Choose your schedule
09:00 AM - 05:00 PM
$204.09
Choose your schedule
09:00 AM - 05:00 PM
$204.09
Choose your schedule
09:00 AM - 05:00 PM
$204.09
Choose your schedule
09:00 AM - 05:00 PM
$204.09
Choose your schedule
09:00 AM - 05:00 PM
$204.09
Choose your schedule
09:00 AM - 05:00 PM
$204.09
Choose your schedule
09:00 AM - 05:00 PM
$204.09
Choose your schedule
09:00 AM - 05:00 PM
$204.09
Choose your schedule
09:00 AM - 05:00 PM
$204.09
Choose your schedule
09:00 AM - 05:00 PM
$204.09
Choose your schedule
09:00 AM - 05:00 PM
$204.09
Choose your schedule
09:00 AM - 05:00 PM
$204.09
Choose your schedule
09:00 AM - 05:00 PM
$204.09
Choose your schedule
09:00 AM - 05:00 PM
$204.09
Choose your schedule
09:00 AM - 05:00 PM
$204.09
Choose your schedule
09:00 AM - 05:00 PM
$204.09
Choose your schedule
09:00 AM - 05:00 PM
$204.09
Choose your schedule
09:00 AM - 05:00 PM
$204.09
Choose your schedule
09:00 AM - 05:00 PM
$204.09
Choose your schedule
09:00 AM - 05:00 PM
$204.09
About the Experience
The tour will stop at coastal and forested habitats including Important Bird Areas (IBAs).
In land we head to some of the best locations to watch and listen the Atlantic Canary (Serinuscanaria) endemic to the Macaronesian islands, the Azorean Chaffinch (Fringillacoelebsmoreletti) the most likely next endemic azorean species, the Eurasian Blackcap (Sylvia atricapilagularis), and try to get close to the Azorean Goldcrest (Regulusregulusazoricus). The Grey Wagtail (Motacillacinereapatriciae) and the common Buzzard (Buteobuteorothschildi) are usually observed. According to the time of the day, the endemic Azorean bat (Nyctalusazoreum), one of the only diurnal bats in the world, might come into scene.
Regarding marine birds, we will look mostly for nesting species, such as Cory´s Shearwater (Calonectris borealis; April to September), the Azorean Yellow-legged-gull (Larusmichahellisatlantis or other less frequent species), Roseate and Common Tern (Sterna hirundo, S. dougalli; arrive around May staying until September) and the Cory's shearwater.
In terms of freshwater and coastal species, Ciconiformes, Anseriformes and Charadriiformes will reach higher number of species in Spring and Autumn, where occasional records add to regular wintering species. The highest interest is in fact the less frequent and American or European occasional records. So keep your eyes open!
Binoculars can be provided.
Duration: 8h
Guide: A skipper and a field biologist or ornithologist will be you tour guides
Period: From April to October
Transport: Naturalist Jeep or Van
Departure: Naturalist Headquarters
Pax Min: 2 pax
Probable Species:
Atlantic canary (Serinuscanaria)
Chaffinch (Fringillacoelebsmoreletti)
Goldcrest (Regulusregulusazoricus, R. r. inermis)
Azores woodpigeon (Columba palumbusazorica)
Eurasian Blackcap (Sylvia atricapilagularis)
Grey Wagtail (Motacillacinereapatriciae)
Common Blackbird (Turdusmerulaazorensis)
Common Buzzard (Buteobuteorothschildi)
Blue Winged Teal (Anasdiscors)
Ring-necked-Duck (Aythiacollaris)
Eurasian Coot (Fulicaatra)
Barolo's Shearwater (Puffinusbaroli)
Semipalmated Plover (Calidrispusilla)
Pectoral Sandpiper (Calidrismelanotos)
Eurasian Woodcock (Scolopaxrusticola)
Ring-billed Gull (Larusdelawarensis)
Cory´s Shearwater (Calonectris borealis)
Roseate Tern (Sterna dougalli)
Snow Bunting (Plectrophenaxnivalis)