Stand Up Paddle Tours in the Lakes: Sete Cidades Lake
Location: São Miguel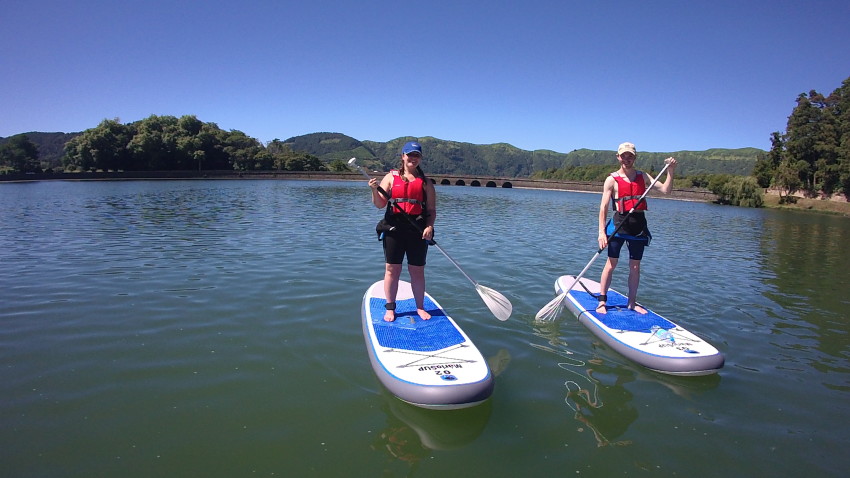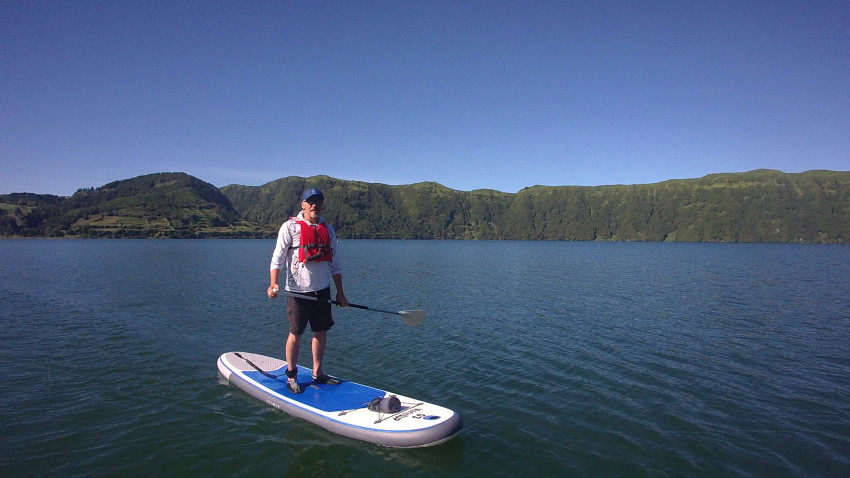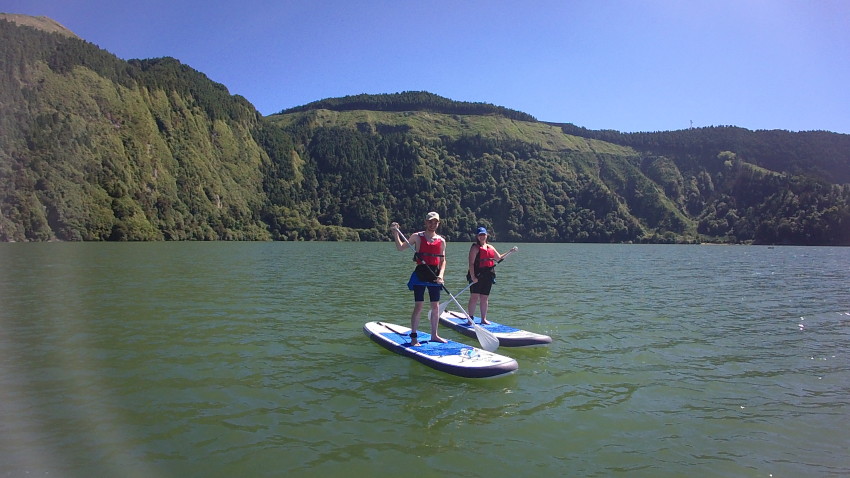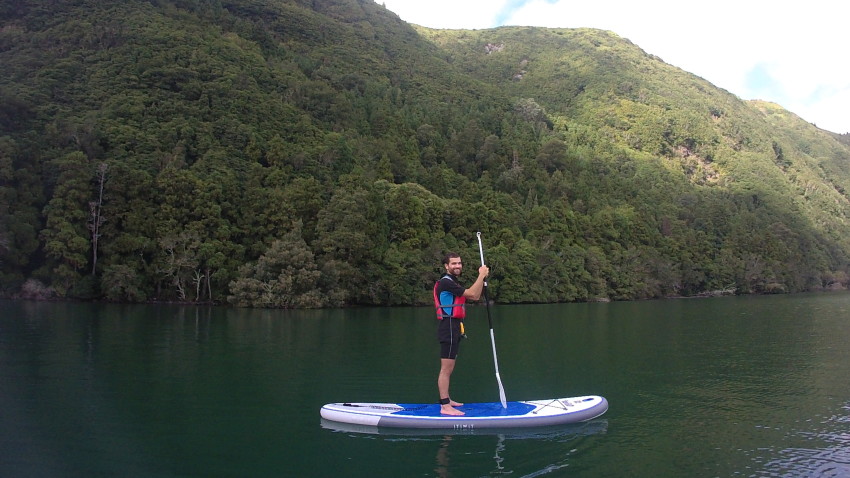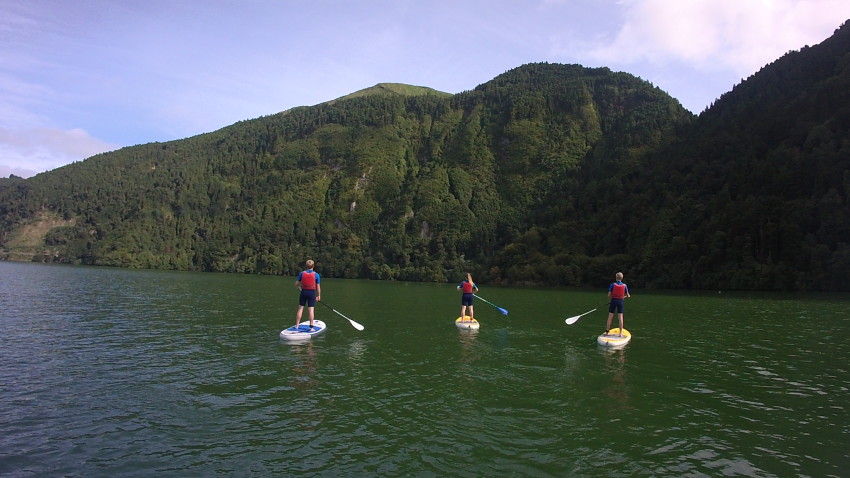 Choose your schedule
09:30 AM - 12:30 PM
$90.71
02:30 PM - 05:30 PM
$90.71
Choose your schedule
02:30 PM - 05:30 PM
$90.71
Choose your schedule
09:30 AM - 12:30 PM
$90.71
02:30 PM - 05:30 PM
$90.71
Choose your schedule
09:30 AM - 12:30 PM
$90.71
02:30 PM - 05:30 PM
$90.71
Choose your schedule
09:30 AM - 12:30 PM
$90.71
02:30 PM - 05:30 PM
$90.71
Choose your schedule
09:30 AM - 12:30 PM
$90.71
02:30 PM - 05:30 PM
$90.71
Choose your schedule
09:30 AM - 12:30 PM
$90.71
02:30 PM - 05:30 PM
$90.71
Choose your schedule
09:30 AM - 12:30 PM
$90.71
02:30 PM - 05:30 PM
$90.71
Choose your schedule
09:30 AM - 12:30 PM
$90.71
02:30 PM - 05:30 PM
$90.71
Choose your schedule
09:30 AM - 12:30 PM
$90.71
02:30 PM - 05:30 PM
$90.71
Choose your schedule
09:30 AM - 12:30 PM
$90.71
02:30 PM - 05:30 PM
$90.71
Choose your schedule
09:30 AM - 12:30 PM
$90.71
02:30 PM - 05:30 PM
$90.71
Choose your schedule
09:30 AM - 12:30 PM
$90.71
02:30 PM - 05:30 PM
$90.71
Choose your schedule
09:30 AM - 12:30 PM
$90.71
02:30 PM - 05:30 PM
$90.71
Choose your schedule
02:30 PM - 05:30 PM
$90.71
Choose your schedule
09:30 AM - 12:30 PM
$90.71
02:30 PM - 05:30 PM
$90.71
Choose your schedule
09:30 AM - 12:30 PM
$90.71
02:30 PM - 05:30 PM
$90.71
Choose your schedule
09:30 AM - 12:30 PM
$90.71
02:30 PM - 05:30 PM
$90.71
Choose your schedule
09:30 AM - 12:30 PM
$90.71
02:30 PM - 05:30 PM
$90.71
Choose your schedule
02:30 PM - 05:30 PM
$90.71
Choose your schedule
09:30 AM - 12:30 PM
$90.71
02:30 PM - 05:30 PM
$90.71
Choose your schedule
09:30 AM - 12:30 PM
$90.71
02:30 PM - 05:30 PM
$90.71
Choose your schedule
02:30 PM - 05:30 PM
$90.71
Choose your schedule
09:30 AM - 12:30 PM
$90.71
02:30 PM - 05:30 PM
$90.71
Choose your schedule
09:30 AM - 12:30 PM
$90.71
02:30 PM - 05:30 PM
$90.71
Choose your schedule
09:30 AM - 12:30 PM
$90.71
02:30 PM - 05:30 PM
$90.71
Choose your schedule
09:30 AM - 12:30 PM
$90.71
02:30 PM - 05:30 PM
$90.71
Choose your schedule
09:30 AM - 12:30 PM
$90.71
02:30 PM - 05:30 PM
$90.71
Choose your schedule
09:30 AM - 12:30 PM
$90.71
02:30 PM - 05:30 PM
$90.71
Choose your schedule
02:30 PM - 05:30 PM
$90.71
Choose your schedule
09:30 AM - 12:30 PM
$90.71
02:30 PM - 05:30 PM
$90.71
Choose your schedule
09:30 AM - 12:30 PM
$90.71
02:30 PM - 05:30 PM
$90.71
Choose your schedule
09:30 AM - 12:30 PM
$90.71
02:30 PM - 05:30 PM
$90.71
Choose your schedule
09:30 AM - 12:30 PM
$90.71
02:30 PM - 05:30 PM
$90.71
Choose your schedule
02:30 PM - 05:30 PM
$90.71
Choose your schedule
09:30 AM - 12:30 PM
$90.71
02:30 PM - 05:30 PM
$90.71
Choose your schedule
09:30 AM - 12:30 PM
$90.71
02:30 PM - 05:30 PM
$90.71
Choose your schedule
09:30 AM - 12:30 PM
$90.71
02:30 PM - 05:30 PM
$90.71
Choose your schedule
09:30 AM - 12:30 PM
$90.71
02:30 PM - 05:30 PM
$90.71
Choose your schedule
09:30 AM - 12:30 PM
$90.71
02:30 PM - 05:30 PM
$90.71
Choose your schedule
09:30 AM - 12:30 PM
$90.71
02:30 PM - 05:30 PM
$90.71
Choose your schedule
09:30 AM - 12:30 PM
$90.71
02:30 PM - 05:30 PM
$90.71
Choose your schedule
09:30 AM - 12:30 PM
$90.71
02:30 PM - 05:30 PM
$90.71
Choose your schedule
09:30 AM - 12:30 PM
$90.71
02:30 PM - 05:30 PM
$90.71
Choose your schedule
09:30 AM - 12:30 PM
$90.71
02:30 PM - 05:30 PM
$90.71
Choose your schedule
09:30 AM - 12:30 PM
$90.71
02:30 PM - 05:30 PM
$90.71
Choose your schedule
09:30 AM - 12:30 PM
$90.71
02:30 PM - 05:30 PM
$90.71
Choose your schedule
09:30 AM - 12:30 PM
$90.71
02:30 PM - 05:30 PM
$90.71
Choose your schedule
09:30 AM - 12:30 PM
$90.71
02:30 PM - 05:30 PM
$90.71
Choose your schedule
09:30 AM - 12:30 PM
$90.71
02:30 PM - 05:30 PM
$90.71
Choose your schedule
09:30 AM - 12:30 PM
$90.71
02:30 PM - 05:30 PM
$90.71
Choose your schedule
09:30 AM - 12:30 PM
$90.71
02:30 PM - 05:30 PM
$90.71
Choose your schedule
09:30 AM - 12:30 PM
$90.71
02:30 PM - 05:30 PM
$90.71
Choose your schedule
09:30 AM - 12:30 PM
$90.71
02:30 PM - 05:30 PM
$90.71
Choose your schedule
09:30 AM - 12:30 PM
$90.71
02:30 PM - 05:30 PM
$90.71
Choose your schedule
09:30 AM - 12:30 PM
$90.71
02:30 PM - 05:30 PM
$90.71
Choose your schedule
09:30 AM - 12:30 PM
$90.71
02:30 PM - 05:30 PM
$90.71
Choose your schedule
09:30 AM - 12:30 PM
$90.71
02:30 PM - 05:30 PM
$90.71
Choose your schedule
09:30 AM - 12:30 PM
$90.71
02:30 PM - 05:30 PM
$90.71
Choose your schedule
09:30 AM - 12:30 PM
$90.71
02:30 PM - 05:30 PM
$90.71
Choose your schedule
09:30 AM - 12:30 PM
$90.71
02:30 PM - 05:30 PM
$90.71
Choose your schedule
09:30 AM - 12:30 PM
$90.71
02:30 PM - 05:30 PM
$90.71
Choose your schedule
09:30 AM - 12:30 PM
$90.71
02:30 PM - 05:30 PM
$90.71
Choose your schedule
09:30 AM - 12:30 PM
$90.71
02:30 PM - 05:30 PM
$90.71
Choose your schedule
09:30 AM - 12:30 PM
$90.71
02:30 PM - 05:30 PM
$90.71
Choose your schedule
09:30 AM - 12:30 PM
$90.71
02:30 PM - 05:30 PM
$90.71
Choose your schedule
09:30 AM - 12:30 PM
$90.71
02:30 PM - 05:30 PM
$90.71
Choose your schedule
09:30 AM - 12:30 PM
$90.71
02:30 PM - 05:30 PM
$90.71
Choose your schedule
09:30 AM - 12:30 PM
$90.71
02:30 PM - 05:30 PM
$90.71
Choose your schedule
09:30 AM - 12:30 PM
$90.71
02:30 PM - 05:30 PM
$90.71
Choose your schedule
09:30 AM - 12:30 PM
$90.71
02:30 PM - 05:30 PM
$90.71
Choose your schedule
09:30 AM - 12:30 PM
$90.71
02:30 PM - 05:30 PM
$90.71
Choose your schedule
09:30 AM - 12:30 PM
$90.71
02:30 PM - 05:30 PM
$90.71
Choose your schedule
09:30 AM - 12:30 PM
$90.71
02:30 PM - 05:30 PM
$90.71
Choose your schedule
09:30 AM - 12:30 PM
$90.71
02:30 PM - 05:30 PM
$90.71
Choose your schedule
09:30 AM - 12:30 PM
$90.71
02:30 PM - 05:30 PM
$90.71
Choose your schedule
09:30 AM - 12:30 PM
$90.71
02:30 PM - 05:30 PM
$90.71
Choose your schedule
09:30 AM - 12:30 PM
$90.71
02:30 PM - 05:30 PM
$90.71
Choose your schedule
09:30 AM - 12:30 PM
$90.71
02:30 PM - 05:30 PM
$90.71
Choose your schedule
09:30 AM - 12:30 PM
$90.71
02:30 PM - 05:30 PM
$90.71
Choose your schedule
09:30 AM - 12:30 PM
$90.71
02:30 PM - 05:30 PM
$90.71
Choose your schedule
09:30 AM - 12:30 PM
$90.71
02:30 PM - 05:30 PM
$90.71
Choose your schedule
09:30 AM - 12:30 PM
$90.71
02:30 PM - 05:30 PM
$90.71
Choose your schedule
09:30 AM - 12:30 PM
$90.71
02:30 PM - 05:30 PM
$90.71
Choose your schedule
09:30 AM - 12:30 PM
$90.71
02:30 PM - 05:30 PM
$90.71
Choose your schedule
09:30 AM - 12:30 PM
$90.71
02:30 PM - 05:30 PM
$90.71
Choose your schedule
09:30 AM - 12:30 PM
$90.71
02:30 PM - 05:30 PM
$90.71
Choose your schedule
09:30 AM - 12:30 PM
$90.71
02:30 PM - 05:30 PM
$90.71
Choose your schedule
09:30 AM - 12:30 PM
$90.71
02:30 PM - 05:30 PM
$90.71
Choose your schedule
09:30 AM - 12:30 PM
$90.71
02:30 PM - 05:30 PM
$90.71
Choose your schedule
09:30 AM - 12:30 PM
$90.71
02:30 PM - 05:30 PM
$90.71
Choose your schedule
09:30 AM - 12:30 PM
$90.71
02:30 PM - 05:30 PM
$90.71
Choose your schedule
09:30 AM - 12:30 PM
$90.71
02:30 PM - 05:30 PM
$90.71
Choose your schedule
09:30 AM - 12:30 PM
$90.71
02:30 PM - 05:30 PM
$90.71
Choose your schedule
09:30 AM - 12:30 PM
$90.71
02:30 PM - 05:30 PM
$90.71
Choose your schedule
09:30 AM - 12:30 PM
$90.71
02:30 PM - 05:30 PM
$90.71
Choose your schedule
09:30 AM - 12:30 PM
$90.71
02:30 PM - 05:30 PM
$90.71
Choose your schedule
09:30 AM - 12:30 PM
$90.71
02:30 PM - 05:30 PM
$90.71
Choose your schedule
09:30 AM - 12:30 PM
$90.71
02:30 PM - 05:30 PM
$90.71
Choose your schedule
09:30 AM - 12:30 PM
$90.71
02:30 PM - 05:30 PM
$90.71
Choose your schedule
09:30 AM - 12:30 PM
$90.71
02:30 PM - 05:30 PM
$90.71
Choose your schedule
09:30 AM - 12:30 PM
$90.71
02:30 PM - 05:30 PM
$90.71
Choose your schedule
09:30 AM - 12:30 PM
$90.71
02:30 PM - 05:30 PM
$90.71
Choose your schedule
09:30 AM - 12:30 PM
$90.71
02:30 PM - 05:30 PM
$90.71
Choose your schedule
09:30 AM - 12:30 PM
$90.71
02:30 PM - 05:30 PM
$90.71
Choose your schedule
09:30 AM - 12:30 PM
$90.71
02:30 PM - 05:30 PM
$90.71
Choose your schedule
09:30 AM - 12:30 PM
$90.71
02:30 PM - 05:30 PM
$90.71
Choose your schedule
09:30 AM - 12:30 PM
$90.71
02:30 PM - 05:30 PM
$90.71
Choose your schedule
09:30 AM - 12:30 PM
$90.71
02:30 PM - 05:30 PM
$90.71
Choose your schedule
09:30 AM - 12:30 PM
$90.71
02:30 PM - 05:30 PM
$90.71
Choose your schedule
09:30 AM - 12:30 PM
$90.71
02:30 PM - 05:30 PM
$90.71
Choose your schedule
09:30 AM - 12:30 PM
$90.71
02:30 PM - 05:30 PM
$90.71
Choose your schedule
09:30 AM - 12:30 PM
$90.71
02:30 PM - 05:30 PM
$90.71
Choose your schedule
09:30 AM - 12:30 PM
$90.71
02:30 PM - 05:30 PM
$90.71
Choose your schedule
09:30 AM - 12:30 PM
$90.71
02:30 PM - 05:30 PM
$90.71
Choose your schedule
09:30 AM - 12:30 PM
$90.71
02:30 PM - 05:30 PM
$90.71
Choose your schedule
09:30 AM - 12:30 PM
$90.71
02:30 PM - 05:30 PM
$90.71
Choose your schedule
09:30 AM - 12:30 PM
$90.71
02:30 PM - 05:30 PM
$90.71
Choose your schedule
09:30 AM - 12:30 PM
$90.71
02:30 PM - 05:30 PM
$90.71
Choose your schedule
09:30 AM - 12:30 PM
$90.71
02:30 PM - 05:30 PM
$90.71
Choose your schedule
09:30 AM - 12:30 PM
$90.71
02:30 PM - 05:30 PM
$90.71
Choose your schedule
09:30 AM - 12:30 PM
$90.71
02:30 PM - 05:30 PM
$90.71
Choose your schedule
09:30 AM - 12:30 PM
$90.71
02:30 PM - 05:30 PM
$90.71
Choose your schedule
09:30 AM - 12:30 PM
$90.71
02:30 PM - 05:30 PM
$90.71
Choose your schedule
09:30 AM - 12:30 PM
$90.71
02:30 PM - 05:30 PM
$90.71
Choose your schedule
09:30 AM - 12:30 PM
$90.71
02:30 PM - 05:30 PM
$90.71
Choose your schedule
09:30 AM - 12:30 PM
$90.71
02:30 PM - 05:30 PM
$90.71
Choose your schedule
09:30 AM - 12:30 PM
$90.71
02:30 PM - 05:30 PM
$90.71
Choose your schedule
09:30 AM - 12:30 PM
$90.71
02:30 PM - 05:30 PM
$90.71
Choose your schedule
09:30 AM - 12:30 PM
$90.71
02:30 PM - 05:30 PM
$90.71
Choose your schedule
09:30 AM - 12:30 PM
$90.71
02:30 PM - 05:30 PM
$90.71
Choose your schedule
09:30 AM - 12:30 PM
$90.71
02:30 PM - 05:30 PM
$90.71
Choose your schedule
09:30 AM - 12:30 PM
$90.71
02:30 PM - 05:30 PM
$90.71
Choose your schedule
09:30 AM - 12:30 PM
$90.71
02:30 PM - 05:30 PM
$90.71
Choose your schedule
09:30 AM - 12:30 PM
$90.71
02:30 PM - 05:30 PM
$90.71
Choose your schedule
09:30 AM - 12:30 PM
$90.71
02:30 PM - 05:30 PM
$90.71
Choose your schedule
09:30 AM - 12:30 PM
$90.71
02:30 PM - 05:30 PM
$90.71
Choose your schedule
09:30 AM - 12:30 PM
$90.71
02:30 PM - 05:30 PM
$90.71
Choose your schedule
09:30 AM - 12:30 PM
$90.71
02:30 PM - 05:30 PM
$90.71
Choose your schedule
09:30 AM - 12:30 PM
$90.71
02:30 PM - 05:30 PM
$90.71
Choose your schedule
09:30 AM - 12:30 PM
$90.71
02:30 PM - 05:30 PM
$90.71
Choose your schedule
09:30 AM - 12:30 PM
$90.71
02:30 PM - 05:30 PM
$90.71
Choose your schedule
09:30 AM - 12:30 PM
$90.71
02:30 PM - 05:30 PM
$90.71
Choose your schedule
09:30 AM - 12:30 PM
$90.71
02:30 PM - 05:30 PM
$90.71
Choose your schedule
09:30 AM - 12:30 PM
$90.71
02:30 PM - 05:30 PM
$90.71
Choose your schedule
09:30 AM - 12:30 PM
$90.71
02:30 PM - 05:30 PM
$90.71
Choose your schedule
09:30 AM - 12:30 PM
$90.71
02:30 PM - 05:30 PM
$90.71
Choose your schedule
09:30 AM - 12:30 PM
$90.71
02:30 PM - 05:30 PM
$90.71
Choose your schedule
09:30 AM - 12:30 PM
$90.71
02:30 PM - 05:30 PM
$90.71
Choose your schedule
09:30 AM - 12:30 PM
$90.71
02:30 PM - 05:30 PM
$90.71
Choose your schedule
09:30 AM - 12:30 PM
$90.71
02:30 PM - 05:30 PM
$90.71
Choose your schedule
09:30 AM - 12:30 PM
$90.71
02:30 PM - 05:30 PM
$90.71
Choose your schedule
09:30 AM - 12:30 PM
$90.71
02:30 PM - 05:30 PM
$90.71
Choose your schedule
09:30 AM - 12:30 PM
$90.71
02:30 PM - 05:30 PM
$90.71
Choose your schedule
09:30 AM - 12:30 PM
$90.71
02:30 PM - 05:30 PM
$90.71
Choose your schedule
09:30 AM - 12:30 PM
$90.71
02:30 PM - 05:30 PM
$90.71
Choose your schedule
09:30 AM - 12:30 PM
$90.71
02:30 PM - 05:30 PM
$90.71
Choose your schedule
09:30 AM - 12:30 PM
$90.71
02:30 PM - 05:30 PM
$90.71
Choose your schedule
09:30 AM - 12:30 PM
$90.71
02:30 PM - 05:30 PM
$90.71
Choose your schedule
09:30 AM - 12:30 PM
$90.71
02:30 PM - 05:30 PM
$90.71
Choose your schedule
09:30 AM - 12:30 PM
$90.71
02:30 PM - 05:30 PM
$90.71
Choose your schedule
09:30 AM - 12:30 PM
$90.71
02:30 PM - 05:30 PM
$90.71
Choose your schedule
09:30 AM - 12:30 PM
$90.71
02:30 PM - 05:30 PM
$90.71
Choose your schedule
09:30 AM - 12:30 PM
$90.71
02:30 PM - 05:30 PM
$90.71
Choose your schedule
09:30 AM - 12:30 PM
$90.71
02:30 PM - 05:30 PM
$90.71
Choose your schedule
09:30 AM - 12:30 PM
$90.71
02:30 PM - 05:30 PM
$90.71
Choose your schedule
09:30 AM - 12:30 PM
$90.71
02:30 PM - 05:30 PM
$90.71
Choose your schedule
09:30 AM - 12:30 PM
$90.71
02:30 PM - 05:30 PM
$90.71
Choose your schedule
09:30 AM - 12:30 PM
$90.71
02:30 PM - 05:30 PM
$90.71
Choose your schedule
09:30 AM - 12:30 PM
$90.71
02:30 PM - 05:30 PM
$90.71
Choose your schedule
09:30 AM - 12:30 PM
$90.71
02:30 PM - 05:30 PM
$90.71
Choose your schedule
02:30 PM - 05:30 PM
$90.71
Choose your schedule
09:30 AM - 12:30 PM
$90.71
02:30 PM - 05:30 PM
$90.71
Choose your schedule
09:30 AM - 12:30 PM
$90.71
02:30 PM - 05:30 PM
$90.71
Choose your schedule
09:30 AM - 12:30 PM
$90.71
02:30 PM - 05:30 PM
$90.71
Choose your schedule
09:30 AM - 12:30 PM
$90.71
02:30 PM - 05:30 PM
$90.71
Choose your schedule
09:30 AM - 12:30 PM
$90.71
02:30 PM - 05:30 PM
$90.71
Choose your schedule
09:30 AM - 12:30 PM
$90.71
02:30 PM - 05:30 PM
$90.71
Choose your schedule
09:30 AM - 12:30 PM
$90.71
02:30 PM - 05:30 PM
$90.71
Choose your schedule
09:30 AM - 12:30 PM
$90.71
02:30 PM - 05:30 PM
$90.71
Choose your schedule
09:30 AM - 12:30 PM
$90.71
02:30 PM - 05:30 PM
$90.71
Choose your schedule
09:30 AM - 12:30 PM
$90.71
02:30 PM - 05:30 PM
$90.71
Choose your schedule
09:30 AM - 12:30 PM
$90.71
02:30 PM - 05:30 PM
$90.71
Choose your schedule
09:30 AM - 12:30 PM
$90.71
02:30 PM - 05:30 PM
$90.71
Choose your schedule
09:30 AM - 12:30 PM
$90.71
02:30 PM - 05:30 PM
$90.71
Choose your schedule
09:30 AM - 12:30 PM
$90.71
02:30 PM - 05:30 PM
$90.71
Choose your schedule
09:30 AM - 12:30 PM
$90.71
02:30 PM - 05:30 PM
$90.71
Choose your schedule
09:30 AM - 12:30 PM
$90.71
02:30 PM - 05:30 PM
$90.71
Choose your schedule
09:30 AM - 12:30 PM
$90.71
02:30 PM - 05:30 PM
$90.71
Choose your schedule
09:30 AM - 12:30 PM
$90.71
02:30 PM - 05:30 PM
$90.71
Choose your schedule
09:30 AM - 12:30 PM
$90.71
02:30 PM - 05:30 PM
$90.71
Choose your schedule
09:30 AM - 12:30 PM
$90.71
02:30 PM - 05:30 PM
$90.71
Choose your schedule
02:30 PM - 05:30 PM
$90.71
Choose your schedule
02:30 PM - 05:30 PM
$90.71
Choose your schedule
09:30 AM - 12:30 PM
$90.71
02:30 PM - 05:30 PM
$90.71
Choose your schedule
09:30 AM - 12:30 PM
$90.71
02:30 PM - 05:30 PM
$90.71
Choose your schedule
09:30 AM - 12:30 PM
$90.71
02:30 PM - 05:30 PM
$90.71
Choose your schedule
02:30 PM - 05:30 PM
$90.71
Choose your schedule
09:30 AM - 12:30 PM
$90.71
02:30 PM - 05:30 PM
$90.71
Choose your schedule
09:30 AM - 12:30 PM
$90.71
02:30 PM - 05:30 PM
$90.71
Choose your schedule
09:30 AM - 12:30 PM
$90.71
02:30 PM - 05:30 PM
$90.71
Choose your schedule
09:30 AM - 12:30 PM
$90.71
02:30 PM - 05:30 PM
$90.71
Choose your schedule
09:30 AM - 12:30 PM
$90.71
02:30 PM - 05:30 PM
$90.71
Choose your schedule
09:30 AM - 12:30 PM
$90.71
02:30 PM - 05:30 PM
$90.71
Choose your schedule
09:30 AM - 12:30 PM
$90.71
02:30 PM - 05:30 PM
$90.71
Choose your schedule
09:30 AM - 12:30 PM
$90.71
02:30 PM - 05:30 PM
$90.71
Choose your schedule
09:30 AM - 12:30 PM
$90.71
02:30 PM - 05:30 PM
$90.71
Choose your schedule
09:30 AM - 12:30 PM
$90.71
02:30 PM - 05:30 PM
$90.71
Choose your schedule
09:30 AM - 12:30 PM
$90.71
02:30 PM - 05:30 PM
$90.71
Choose your schedule
09:30 AM - 12:30 PM
$90.71
02:30 PM - 05:30 PM
$90.71
Choose your schedule
09:30 AM - 12:30 PM
$90.71
02:30 PM - 05:30 PM
$90.71
Choose your schedule
09:30 AM - 12:30 PM
$90.71
02:30 PM - 05:30 PM
$90.71
Choose your schedule
09:30 AM - 12:30 PM
$90.71
02:30 PM - 05:30 PM
$90.71
Choose your schedule
09:30 AM - 12:30 PM
$90.71
02:30 PM - 05:30 PM
$90.71
Choose your schedule
09:30 AM - 12:30 PM
$90.71
02:30 PM - 05:30 PM
$90.71
Choose your schedule
09:30 AM - 12:30 PM
$90.71
02:30 PM - 05:30 PM
$90.71
Choose your schedule
09:30 AM - 12:30 PM
$90.71
02:30 PM - 05:30 PM
$90.71
Choose your schedule
09:30 AM - 12:30 PM
$90.71
02:30 PM - 05:30 PM
$90.71
Choose your schedule
09:30 AM - 12:30 PM
$90.71
02:30 PM - 05:30 PM
$90.71
Choose your schedule
09:30 AM - 12:30 PM
$90.71
02:30 PM - 05:30 PM
$90.71
Choose your schedule
09:30 AM - 12:30 PM
$90.71
02:30 PM - 05:30 PM
$90.71
Choose your schedule
09:30 AM - 12:30 PM
$90.71
02:30 PM - 05:30 PM
$90.71
Choose your schedule
09:30 AM - 12:30 PM
$90.71
02:30 PM - 05:30 PM
$90.71
Choose your schedule
09:30 AM - 12:30 PM
$90.71
02:30 PM - 05:30 PM
$90.71
Choose your schedule
09:30 AM - 12:30 PM
$90.71
02:30 PM - 05:30 PM
$90.71
Choose your schedule
09:30 AM - 12:30 PM
$90.71
02:30 PM - 05:30 PM
$90.71
Choose your schedule
09:30 AM - 12:30 PM
$90.71
02:30 PM - 05:30 PM
$90.71
Choose your schedule
09:30 AM - 12:30 PM
$90.71
02:30 PM - 05:30 PM
$90.71
Choose your schedule
09:30 AM - 12:30 PM
$90.71
Choose your schedule
09:30 AM - 12:30 PM
$90.71
02:30 PM - 05:30 PM
$90.71
Choose your schedule
02:30 PM - 05:30 PM
$90.71
Choose your schedule
09:30 AM - 12:30 PM
$90.71
02:30 PM - 05:30 PM
$90.71
Choose your schedule
09:30 AM - 12:30 PM
$90.71
02:30 PM - 05:30 PM
$90.71
Choose your schedule
09:30 AM - 12:30 PM
$90.71
02:30 PM - 05:30 PM
$90.71
Choose your schedule
09:30 AM - 12:30 PM
$90.71
02:30 PM - 05:30 PM
$90.71
Choose your schedule
09:30 AM - 12:30 PM
$90.71
02:30 PM - 05:30 PM
$90.71
Choose your schedule
09:30 AM - 12:30 PM
$90.71
02:30 PM - 05:30 PM
$90.71
Choose your schedule
09:30 AM - 12:30 PM
$90.71
02:30 PM - 05:30 PM
$90.71
Choose your schedule
09:30 AM - 12:30 PM
$90.71
02:30 PM - 05:30 PM
$90.71
Choose your schedule
09:30 AM - 12:30 PM
$90.71
02:30 PM - 05:30 PM
$90.71
Choose your schedule
09:30 AM - 12:30 PM
$90.71
02:30 PM - 05:30 PM
$90.71
Choose your schedule
09:30 AM - 12:30 PM
$90.71
02:30 PM - 05:30 PM
$90.71
Choose your schedule
09:30 AM - 12:30 PM
$90.71
02:30 PM - 05:30 PM
$90.71
Choose your schedule
09:30 AM - 12:30 PM
$90.71
02:30 PM - 05:30 PM
$90.71
Choose your schedule
09:30 AM - 12:30 PM
$90.71
02:30 PM - 05:30 PM
$90.71
Choose your schedule
09:30 AM - 12:30 PM
$90.71
02:30 PM - 05:30 PM
$90.71
Choose your schedule
09:30 AM - 12:30 PM
$90.71
02:30 PM - 05:30 PM
$90.71
Choose your schedule
09:30 AM - 12:30 PM
$90.71
02:30 PM - 05:30 PM
$90.71
Choose your schedule
09:30 AM - 12:30 PM
$90.71
02:30 PM - 05:30 PM
$90.71
Choose your schedule
09:30 AM - 12:30 PM
$90.71
02:30 PM - 05:30 PM
$90.71
Choose your schedule
09:30 AM - 12:30 PM
$90.71
02:30 PM - 05:30 PM
$90.71
Choose your schedule
09:30 AM - 12:30 PM
$90.71
02:30 PM - 05:30 PM
$90.71
Choose your schedule
09:30 AM - 12:30 PM
$90.71
02:30 PM - 05:30 PM
$90.71
Choose your schedule
09:30 AM - 12:30 PM
$90.71
02:30 PM - 05:30 PM
$90.71
Choose your schedule
09:30 AM - 12:30 PM
$90.71
02:30 PM - 05:30 PM
$90.71
Choose your schedule
09:30 AM - 12:30 PM
$90.71
02:30 PM - 05:30 PM
$90.71
Choose your schedule
09:30 AM - 12:30 PM
$90.71
02:30 PM - 05:30 PM
$90.71
Choose your schedule
09:30 AM - 12:30 PM
$90.71
02:30 PM - 05:30 PM
$90.71
Choose your schedule
02:30 PM - 05:30 PM
$90.71
Choose your schedule
09:30 AM - 12:30 PM
$90.71
02:30 PM - 05:30 PM
$90.71
Choose your schedule
09:30 AM - 12:30 PM
$90.71
02:30 PM - 05:30 PM
$90.71
Choose your schedule
09:30 AM - 12:30 PM
$90.71
02:30 PM - 05:30 PM
$90.71
Choose your schedule
09:30 AM - 12:30 PM
$90.71
02:30 PM - 05:30 PM
$90.71
Choose your schedule
09:30 AM - 12:30 PM
$90.71
02:30 PM - 05:30 PM
$90.71
Choose your schedule
09:30 AM - 12:30 PM
$90.71
02:30 PM - 05:30 PM
$90.71
Choose your schedule
09:30 AM - 12:30 PM
$90.71
02:30 PM - 05:30 PM
$90.71
Choose your schedule
09:30 AM - 12:30 PM
$90.71
02:30 PM - 05:30 PM
$90.71
Choose your schedule
09:30 AM - 12:30 PM
$90.71
02:30 PM - 05:30 PM
$90.71
Choose your schedule
09:30 AM - 12:30 PM
$90.71
02:30 PM - 05:30 PM
$90.71
Choose your schedule
09:30 AM - 12:30 PM
$90.71
02:30 PM - 05:30 PM
$90.71
Choose your schedule
09:30 AM - 12:30 PM
$90.71
02:30 PM - 05:30 PM
$90.71
Choose your schedule
09:30 AM - 12:30 PM
$90.71
02:30 PM - 05:30 PM
$90.71
Choose your schedule
09:30 AM - 12:30 PM
$90.71
02:30 PM - 05:30 PM
$90.71
Choose your schedule
09:30 AM - 12:30 PM
$90.71
02:30 PM - 05:30 PM
$90.71
Choose your schedule
09:30 AM - 12:30 PM
$90.71
02:30 PM - 05:30 PM
$90.71
Choose your schedule
09:30 AM - 12:30 PM
$90.71
02:30 PM - 05:30 PM
$90.71
Choose your schedule
09:30 AM - 12:30 PM
$90.71
02:30 PM - 05:30 PM
$90.71
Choose your schedule
09:30 AM - 12:30 PM
$90.71
02:30 PM - 05:30 PM
$90.71
Choose your schedule
09:30 AM - 12:30 PM
$90.71
02:30 PM - 05:30 PM
$90.71
Choose your schedule
02:30 PM - 05:30 PM
$90.71
Choose your schedule
09:30 AM - 12:30 PM
$90.71
02:30 PM - 05:30 PM
$90.71
Choose your schedule
09:30 AM - 12:30 PM
$90.71
02:30 PM - 05:30 PM
$90.71
Choose your schedule
09:30 AM - 12:30 PM
$90.71
02:30 PM - 05:30 PM
$90.71
Choose your schedule
09:30 AM - 12:30 PM
$90.71
02:30 PM - 05:30 PM
$90.71
Choose your schedule
09:30 AM - 12:30 PM
$90.71
02:30 PM - 05:30 PM
$90.71
Choose your schedule
09:30 AM - 12:30 PM
$90.71
02:30 PM - 05:30 PM
$90.71
Choose your schedule
09:30 AM - 12:30 PM
$90.71
02:30 PM - 05:30 PM
$90.71
Choose your schedule
09:30 AM - 12:30 PM
$90.71
02:30 PM - 05:30 PM
$90.71
Choose your schedule
09:30 AM - 12:30 PM
$90.71
02:30 PM - 05:30 PM
$90.71
Choose your schedule
09:30 AM - 12:30 PM
$90.71
02:30 PM - 05:30 PM
$90.71
Choose your schedule
09:30 AM - 12:30 PM
$90.71
02:30 PM - 05:30 PM
$90.71
Choose your schedule
09:30 AM - 12:30 PM
$90.71
02:30 PM - 05:30 PM
$90.71
Choose your schedule
09:30 AM - 12:30 PM
$90.71
02:30 PM - 05:30 PM
$90.71
Choose your schedule
09:30 AM - 12:30 PM
$90.71
02:30 PM - 05:30 PM
$90.71
Choose your schedule
09:30 AM - 12:30 PM
$90.71
02:30 PM - 05:30 PM
$90.71
Choose your schedule
09:30 AM - 12:30 PM
$90.71
02:30 PM - 05:30 PM
$90.71
Choose your schedule
09:30 AM - 12:30 PM
$90.71
02:30 PM - 05:30 PM
$90.71
Choose your schedule
09:30 AM - 12:30 PM
$90.71
02:30 PM - 05:30 PM
$90.71
Choose your schedule
09:30 AM - 12:30 PM
$90.71
02:30 PM - 05:30 PM
$90.71
Choose your schedule
09:30 AM - 12:30 PM
$90.71
02:30 PM - 05:30 PM
$90.71
Choose your schedule
09:30 AM - 12:30 PM
$90.71
02:30 PM - 05:30 PM
$90.71
Choose your schedule
09:30 AM - 12:30 PM
$90.71
02:30 PM - 05:30 PM
$90.71
Choose your schedule
09:30 AM - 12:30 PM
$90.71
02:30 PM - 05:30 PM
$90.71
Choose your schedule
09:30 AM - 12:30 PM
$90.71
02:30 PM - 05:30 PM
$90.71
Choose your schedule
09:30 AM - 12:30 PM
$90.71
02:30 PM - 05:30 PM
$90.71
Choose your schedule
02:30 PM - 05:30 PM
$90.71
Choose your schedule
09:30 AM - 12:30 PM
$90.71
02:30 PM - 05:30 PM
$90.71
Choose your schedule
02:30 PM - 05:30 PM
$90.71
Choose your schedule
09:30 AM - 12:30 PM
$90.71
02:30 PM - 05:30 PM
$90.71
Choose your schedule
09:30 AM - 12:30 PM
$90.71
02:30 PM - 05:30 PM
$90.71
Choose your schedule
09:30 AM - 12:30 PM
$90.71
02:30 PM - 05:30 PM
$90.71
Choose your schedule
09:30 AM - 12:30 PM
$90.71
02:30 PM - 05:30 PM
$90.71
Choose your schedule
09:30 AM - 12:30 PM
$90.71
02:30 PM - 05:30 PM
$90.71
Choose your schedule
09:30 AM - 12:30 PM
$90.71
02:30 PM - 05:30 PM
$90.71
Choose your schedule
09:30 AM - 12:30 PM
$90.71
02:30 PM - 05:30 PM
$90.71
Choose your schedule
09:30 AM - 12:30 PM
$90.71
02:30 PM - 05:30 PM
$90.71
Choose your schedule
09:30 AM - 12:30 PM
$90.71
02:30 PM - 05:30 PM
$90.71
Choose your schedule
09:30 AM - 12:30 PM
$90.71
02:30 PM - 05:30 PM
$90.71
Choose your schedule
09:30 AM - 12:30 PM
$90.71
02:30 PM - 05:30 PM
$90.71
Choose your schedule
02:30 PM - 05:30 PM
$90.71
Choose your schedule
09:30 AM - 12:30 PM
$90.71
02:30 PM - 05:30 PM
$90.71
Choose your schedule
09:30 AM - 12:30 PM
$90.71
02:30 PM - 05:30 PM
$90.71
Choose your schedule
09:30 AM - 12:30 PM
$90.71
02:30 PM - 05:30 PM
$90.71
Choose your schedule
09:30 AM - 12:30 PM
$90.71
02:30 PM - 05:30 PM
$90.71
Choose your schedule
09:30 AM - 12:30 PM
$90.71
02:30 PM - 05:30 PM
$90.71
Choose your schedule
09:30 AM - 12:30 PM
$90.71
02:30 PM - 05:30 PM
$90.71
Choose your schedule
09:30 AM - 12:30 PM
$90.71
02:30 PM - 05:30 PM
$90.71
Choose your schedule
09:30 AM - 12:30 PM
$90.71
02:30 PM - 05:30 PM
$90.71
Choose your schedule
09:30 AM - 12:30 PM
$90.71
02:30 PM - 05:30 PM
$90.71
Choose your schedule
09:30 AM - 12:30 PM
$90.71
02:30 PM - 05:30 PM
$90.71
Choose your schedule
09:30 AM - 12:30 PM
$90.71
02:30 PM - 05:30 PM
$90.71
Choose your schedule
02:30 PM - 05:30 PM
$90.71
Choose your schedule
09:30 AM - 12:30 PM
$90.71
02:30 PM - 05:30 PM
$90.71
Choose your schedule
09:30 AM - 12:30 PM
$90.71
02:30 PM - 05:30 PM
$90.71
Choose your schedule
09:30 AM - 12:30 PM
$90.71
02:30 PM - 05:30 PM
$90.71
Choose your schedule
09:30 AM - 12:30 PM
$90.71
02:30 PM - 05:30 PM
$90.71
Choose your schedule
09:30 AM - 12:30 PM
$90.71
02:30 PM - 05:30 PM
$90.71
Choose your schedule
09:30 AM - 12:30 PM
$90.71
02:30 PM - 05:30 PM
$90.71
Choose your schedule
09:30 AM - 12:30 PM
$90.71
02:30 PM - 05:30 PM
$90.71
Choose your schedule
09:30 AM - 12:30 PM
$90.71
02:30 PM - 05:30 PM
$90.71
Choose your schedule
09:30 AM - 12:30 PM
$90.71
02:30 PM - 05:30 PM
$90.71
Choose your schedule
09:30 AM - 12:30 PM
$90.71
02:30 PM - 05:30 PM
$90.71
Choose your schedule
09:30 AM - 12:30 PM
$90.71
02:30 PM - 05:30 PM
$90.71
Choose your schedule
09:30 AM - 12:30 PM
$90.71
02:30 PM - 05:30 PM
$90.71
Choose your schedule
09:30 AM - 12:30 PM
$90.71
02:30 PM - 05:30 PM
$90.71
About the Experience
The Sete Cidades Lake, one of the seven natural wonders of Portugal is one of the most famous places of the island of S. Miguel and the Archipelago.
It is the largest fresh water lake in the Azores, consisting of its two lakes, the Green Lake and the Blue Lake, which promote a scenario of extreme and indescribable beauty, and one of the symbolic images of the entire archipelago.
The Stand Up Paddle tour in this place seems like a dream come true, but it's within your reach. The best and most privileged way to explore this wonder of nature and all the charm that surrounds it. Ideal for all levels.
Notes
All the tours are guided by a certified instructor with the Specialization in Stand Up Paddle.
Minimum age required: 6 years old
Included: SUP board, paddle, life vest and neoprene suit
Meeting point:
Marina de Vila Franca do Campo
9680-119 - Vila Franca do Campo