Food & Wine Tours: Farewell Folk Dinner
Location: Terceira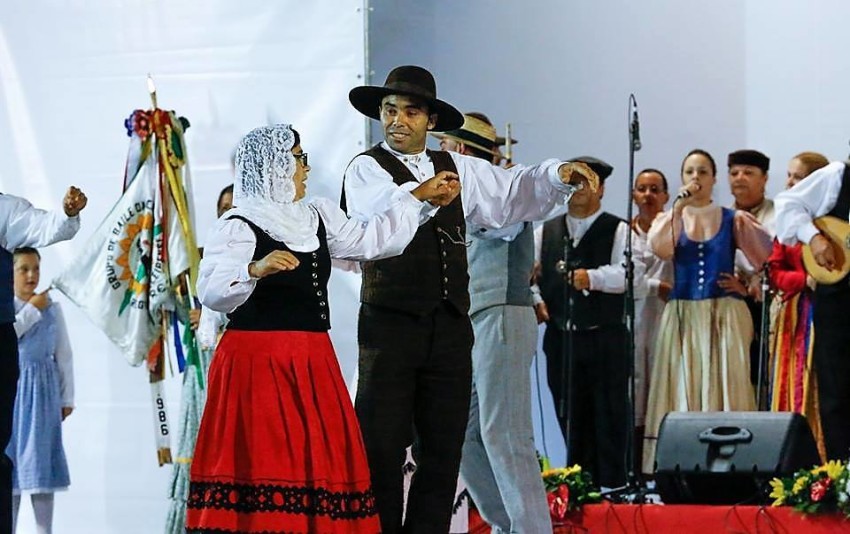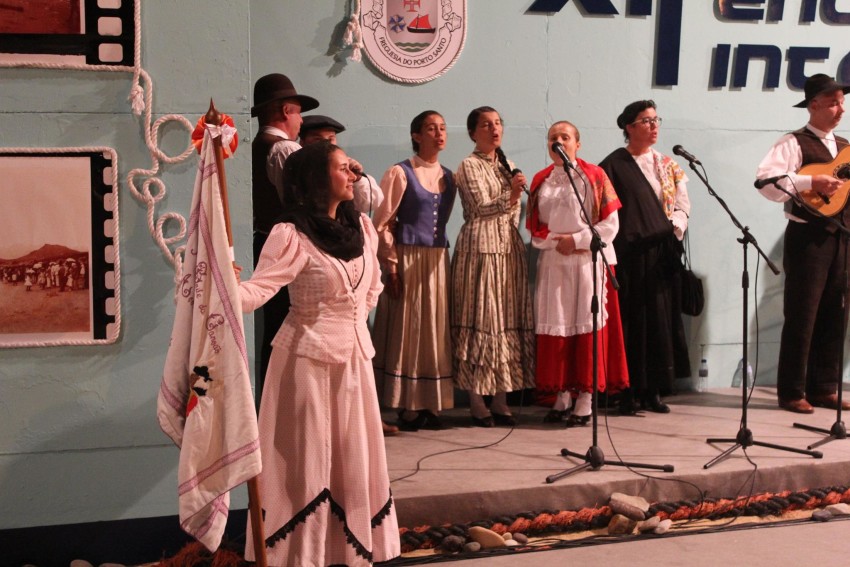 Choose your schedule
07:30 PM - 10:30 PM
$90.71
Choose your schedule
07:30 PM - 10:30 PM
$90.71
Choose your schedule
07:30 PM - 10:30 PM
$90.71
Choose your schedule
07:30 PM - 10:30 PM
$90.71
Choose your schedule
07:30 PM - 10:30 PM
$90.71
Choose your schedule
07:30 PM - 10:30 PM
$90.71
Choose your schedule
07:30 PM - 10:30 PM
$90.71
Choose your schedule
07:30 PM - 10:30 PM
$90.71
Choose your schedule
07:30 PM - 10:30 PM
$90.71
Choose your schedule
07:30 PM - 10:30 PM
$90.71
Choose your schedule
07:30 PM - 10:30 PM
$90.71
Choose your schedule
07:30 PM - 10:30 PM
$90.71
Choose your schedule
07:30 PM - 10:30 PM
$90.71
Choose your schedule
07:30 PM - 10:30 PM
$90.71
Choose your schedule
07:30 PM - 10:30 PM
$90.71
Choose your schedule
07:30 PM - 10:30 PM
$90.71
Choose your schedule
07:30 PM - 10:30 PM
$90.71
Choose your schedule
07:30 PM - 10:30 PM
$90.71
Choose your schedule
07:30 PM - 10:30 PM
$90.71
Choose your schedule
07:30 PM - 10:30 PM
$90.71
Choose your schedule
07:30 PM - 10:30 PM
$90.71
Choose your schedule
07:30 PM - 10:30 PM
$90.71
Choose your schedule
07:30 PM - 10:30 PM
$90.71
Choose your schedule
07:30 PM - 10:30 PM
$90.71
Choose your schedule
07:30 PM - 10:30 PM
$90.71
Choose your schedule
07:30 PM - 10:30 PM
$90.71
Choose your schedule
07:30 PM - 10:30 PM
$90.71
Choose your schedule
07:30 PM - 10:30 PM
$90.71
Choose your schedule
07:30 PM - 10:30 PM
$90.71
Choose your schedule
07:30 PM - 10:30 PM
$90.71
Choose your schedule
07:30 PM - 10:30 PM
$90.71
Choose your schedule
07:30 PM - 10:30 PM
$90.71
Choose your schedule
07:30 PM - 10:30 PM
$90.71
Choose your schedule
07:30 PM - 10:30 PM
$90.71
Choose your schedule
07:30 PM - 10:30 PM
$90.71
Choose your schedule
07:30 PM - 10:30 PM
$90.71
Choose your schedule
07:30 PM - 10:30 PM
$90.71
Choose your schedule
07:30 PM - 10:30 PM
$90.71
Choose your schedule
07:30 PM - 10:30 PM
$90.71
Choose your schedule
07:30 PM - 10:30 PM
$90.71
Choose your schedule
07:30 PM - 10:30 PM
$90.71
Choose your schedule
07:30 PM - 10:30 PM
$90.71
Choose your schedule
07:30 PM - 10:30 PM
$90.71
Choose your schedule
07:30 PM - 10:30 PM
$90.71
Choose your schedule
07:30 PM - 10:30 PM
$90.71
Choose your schedule
07:30 PM - 10:30 PM
$90.71
Choose your schedule
07:30 PM - 10:30 PM
$90.71
Choose your schedule
07:30 PM - 10:30 PM
$90.71
Choose your schedule
07:30 PM - 10:30 PM
$90.71
Choose your schedule
07:30 PM - 10:30 PM
$90.71
Choose your schedule
07:30 PM - 10:30 PM
$90.71
Choose your schedule
07:30 PM - 10:30 PM
$90.71
Choose your schedule
07:30 PM - 10:30 PM
$90.71
Choose your schedule
07:30 PM - 10:30 PM
$90.71
Choose your schedule
07:30 PM - 10:30 PM
$90.71
Choose your schedule
07:30 PM - 10:30 PM
$90.71
Choose your schedule
07:30 PM - 10:30 PM
$90.71
Choose your schedule
07:30 PM - 10:30 PM
$90.71
Choose your schedule
07:30 PM - 10:30 PM
$90.71
Choose your schedule
07:30 PM - 10:30 PM
$90.71
Choose your schedule
07:30 PM - 10:30 PM
$90.71
Choose your schedule
07:30 PM - 10:30 PM
$90.71
Choose your schedule
07:30 PM - 10:30 PM
$90.71
About the Experience
This is the perfect way to say goodbye to the Azores. A farewell dinner with the acting of professional folk music and dancing. Enjoy the amazing buffet menu with local food and finish the dinner a private music and dancing show where you are welcome to join and interact with the group and learn some of the typical Azorean dancing.
Included:
Pick-up & drop-off at your hotel;
Acting of professional folk music and dancing. You will also be invited to participate and learn how to dance this specific folk style if you wish to;
Buffet dinner at Terceira Mar Hotel.
Menu:
Soup: Traditional "Portuguese Farmers" soup, a hearty, healthy, delicious regional favorite.
Hot dishes:
Fresh fried fish with traditional "molho de vilão" (a spicy, flavorful sauce)
Roasted Pork Loin
Baked Pork & Beans
Local clams with onion & saffron sauce
Smashed baked potatoes
Spring rice
Garlic broccoli
Cold plates:
Portuguese style cooked liver
Fried gizzards
Tarts & quiches
Fried blood sausage
Portuguese spicy sausage
Fried pork
Salad dishes:
Bacalhau (codfish) & chickpeas
Tuna & black beans
Mushrooms & peppers
Pasta salad with chicken
Sauteed vegetables with cherry tomatoes
Variety of dressings, sauces and olives
Simple salads:
Lettuce
Tomatoes
Cucumbers
Carrots
Onion
Corn
Azorean cheese platter:
Queijo Vaquinha
Garlic & parsley cheese
Buttery cheese
Guava jam
Desserts:
Arroz Doce (traditional sweet rice)
Bread Pudding
Vanilla Flan
Fruit Salad
Drinks:
A selection of white and red wine from the hotel
Beer, juice and mineral water
Coffee
Activity provider policies
Cancelations
Cancelations free of charge 72 hours prior to the activity date. Any cancelations made after this date are non-refundable.