Azores Trails:
The 10 Best Hiking Trails in the Azores
The Azores are a world-class destination for adrenaline seekers and nature lovers alike, and the best way to truly discover all the hidden gems around the islands is by hiking. Whether you book a hiking tour with a knowledgeable local guide or hit the trails on your own, the Azores have more than 60 hiking trails with all the conditions for walking safely.
Venture out and explore lush forests and ravines, wave hello to friendly cows as you walk across the green patchwork countryside, admire the reflection of the beautiful lakes and lagoons as you hike around volcanic landscapes, and appreciate the salty sea breeze as you pass through UNESCO protected vineyards on your way down to the coast.
The islands have an excellent network of trails that allow you to explore their most beautiful and unspoiled places on foot. Hike on green and wild paths, discover waterfalls, and take spectacular photographs of stunning landscape, all of this while breathing the fresh, clean air of the Azores.
The unique volcanic origins of the islands created the ideal natural setting for stunning and vibrant scenery. No matter which island you choose, be it from the Western, Central or Eastern Groups, you'll always be surrounded by some of the world's most beautiful landscapes, as well as the vast blue ocean.
The trails of the Azores are divided into three levels of difficulty - easy, medium and hard – and are classified by the Regional Government of the Azores to ensure the safety for walkers of various ages and levels of fitness. All the trails on the islands are clearly marked with trail signs to help keep you on track during your trekking adventures. Due to the mild year-round temperatures of the Azores, hikers can enjoy hitting the trails in any season. If you're planning your trip for the winter, you'll be treated to rushing waterfalls, fuller streams and lakes, and lusher greens. Coming in the spring and summer means you'll be around to see the flowers of the Azores in full bloom. Just be sure to check the weather conditions before you go so you can pack everything you'll need! With stunning verdant landscapes, exotic plants, dormant volcanoes, mesmerizing lakes and amazing views, the beautiful trails of the Azores will surely dazzle even the most seasoned hikers.

These are our Top 10 Favorite trails in the Azores:
1. Salto do Prego trail on São Miguel Island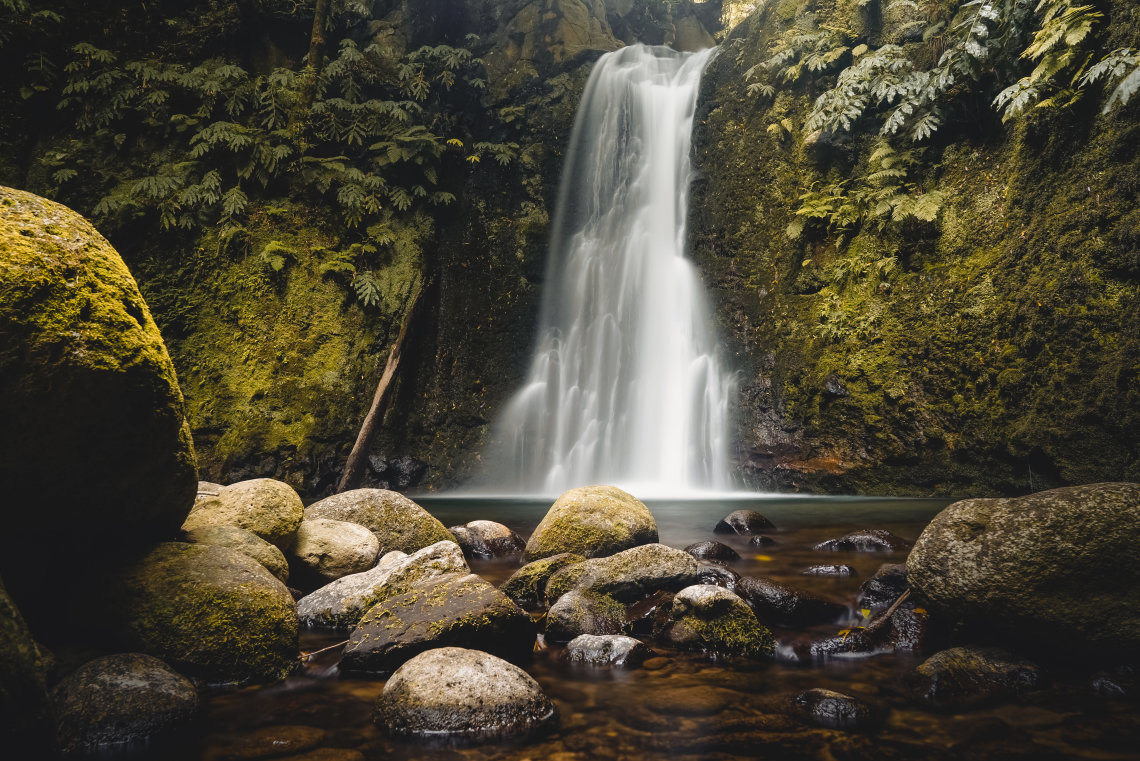 2. Mistérios Negros trail on Terceira Island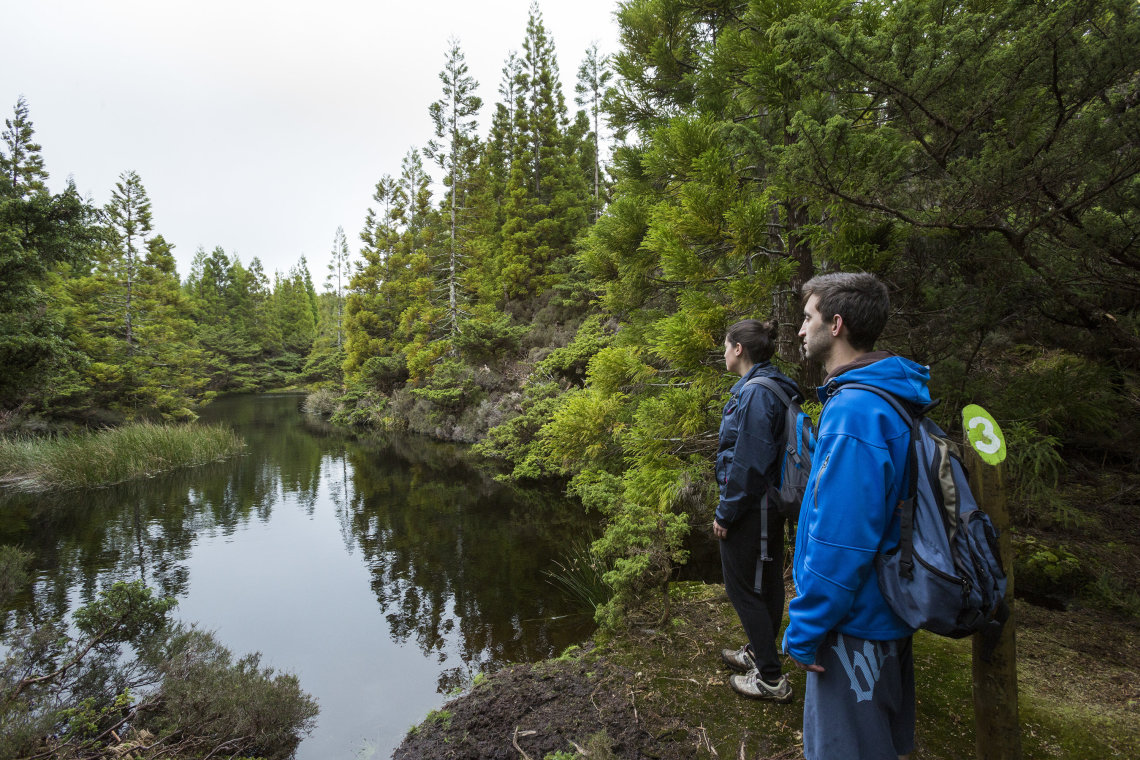 3. Vinhas da Criação Velha trail on Pico Island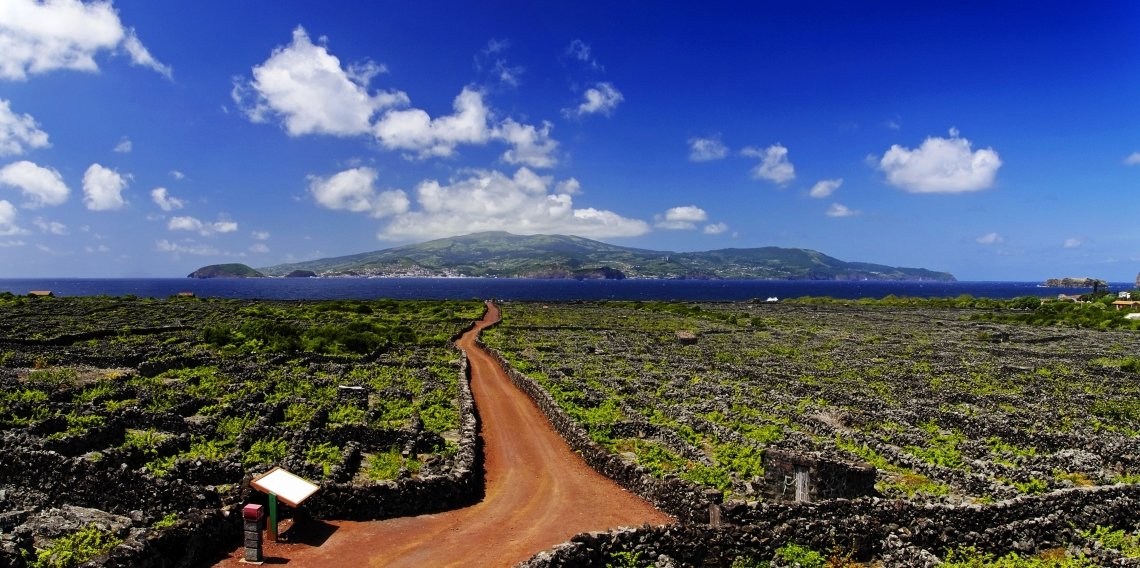 4. Pico Mountain hike on Pico Island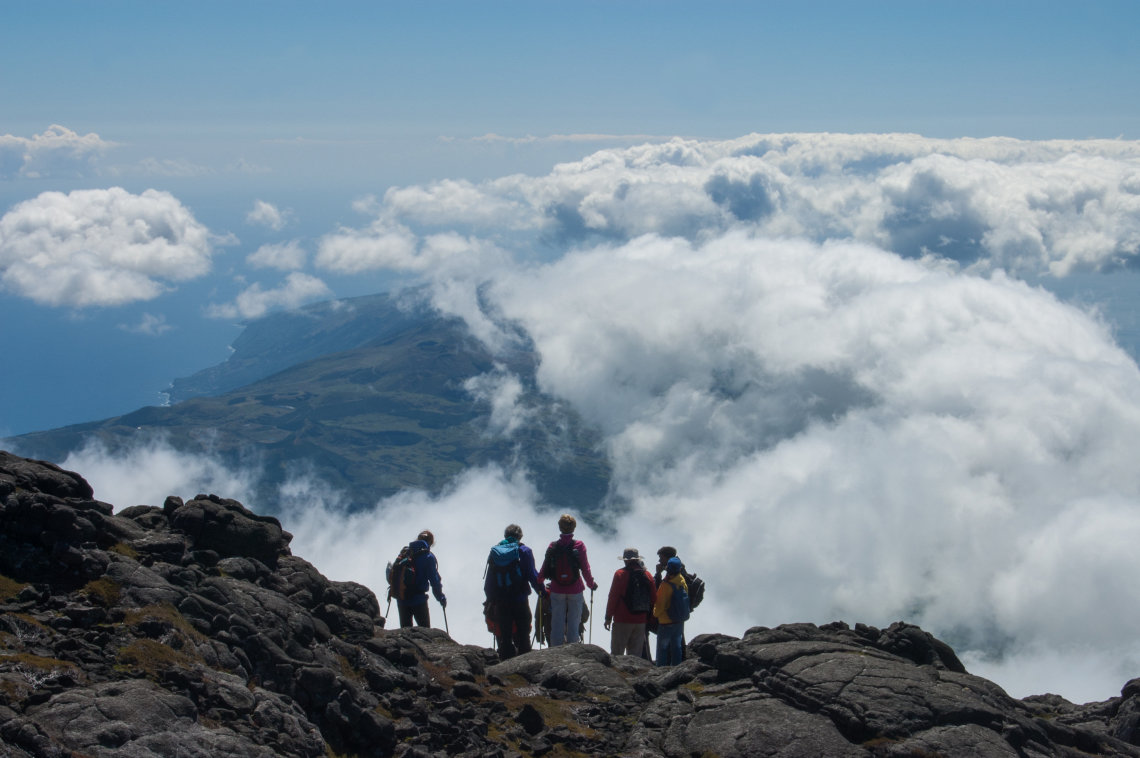 5. Fajã dos Cubres & Serra do Topo trail on São Jorge Island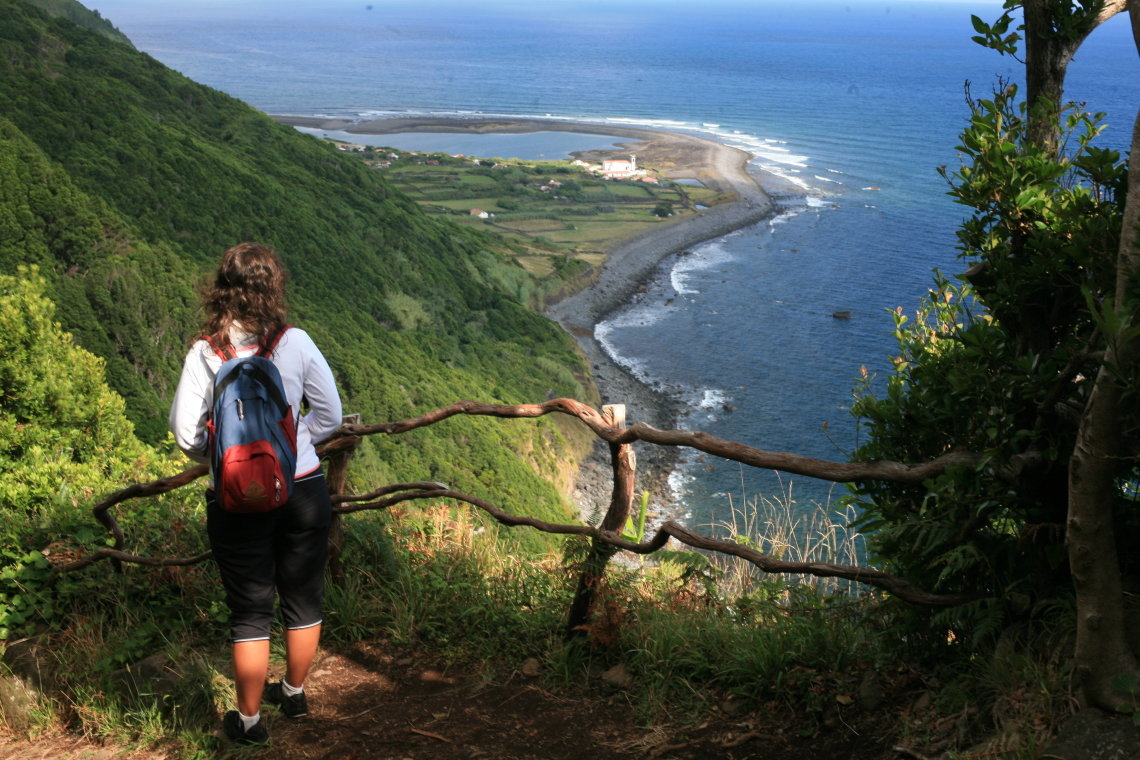 6. Miradouro das Lagoas – Poço do Bacalhau trail on Flores Island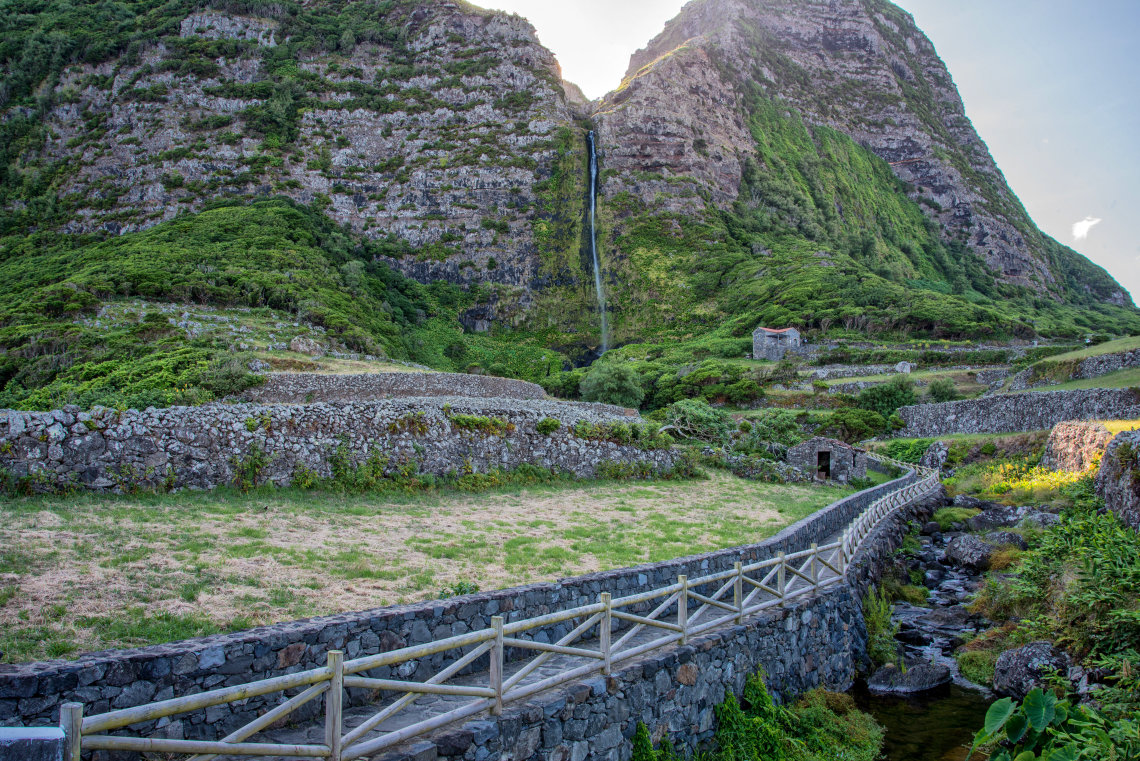 7. Lagoa do Fogo trail on São Miguel Island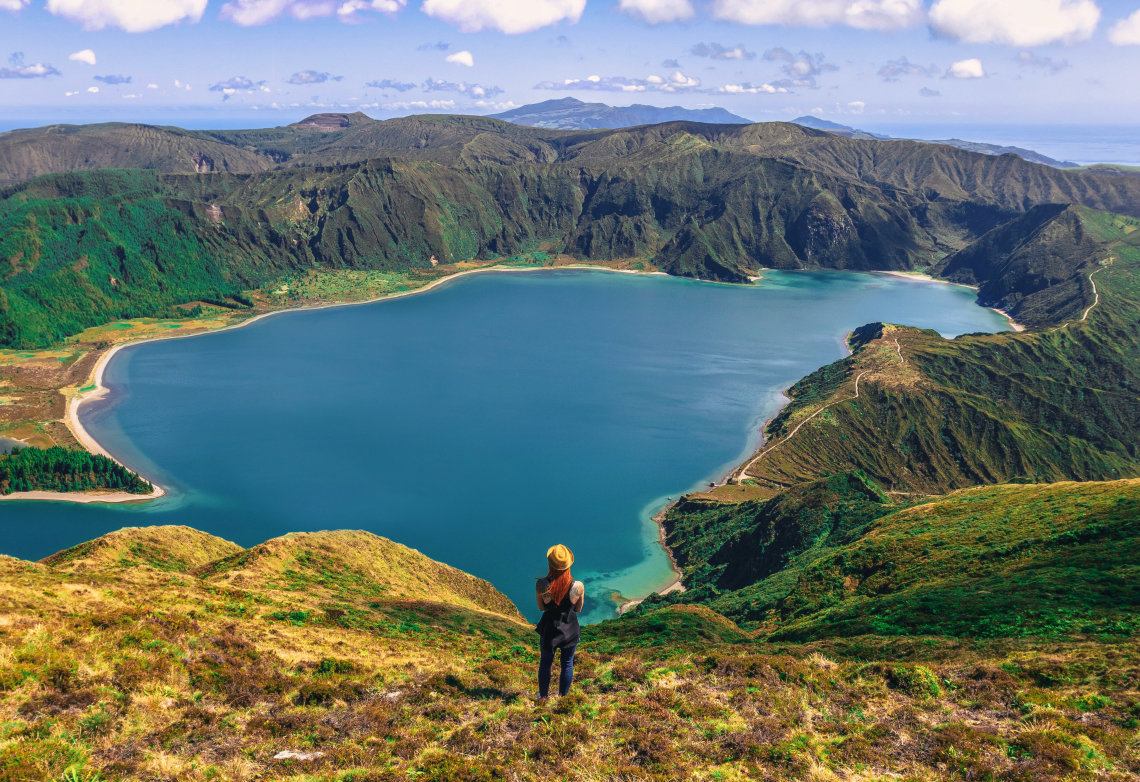 8. Dez Vulcões trail to Capelinhos on Faial Island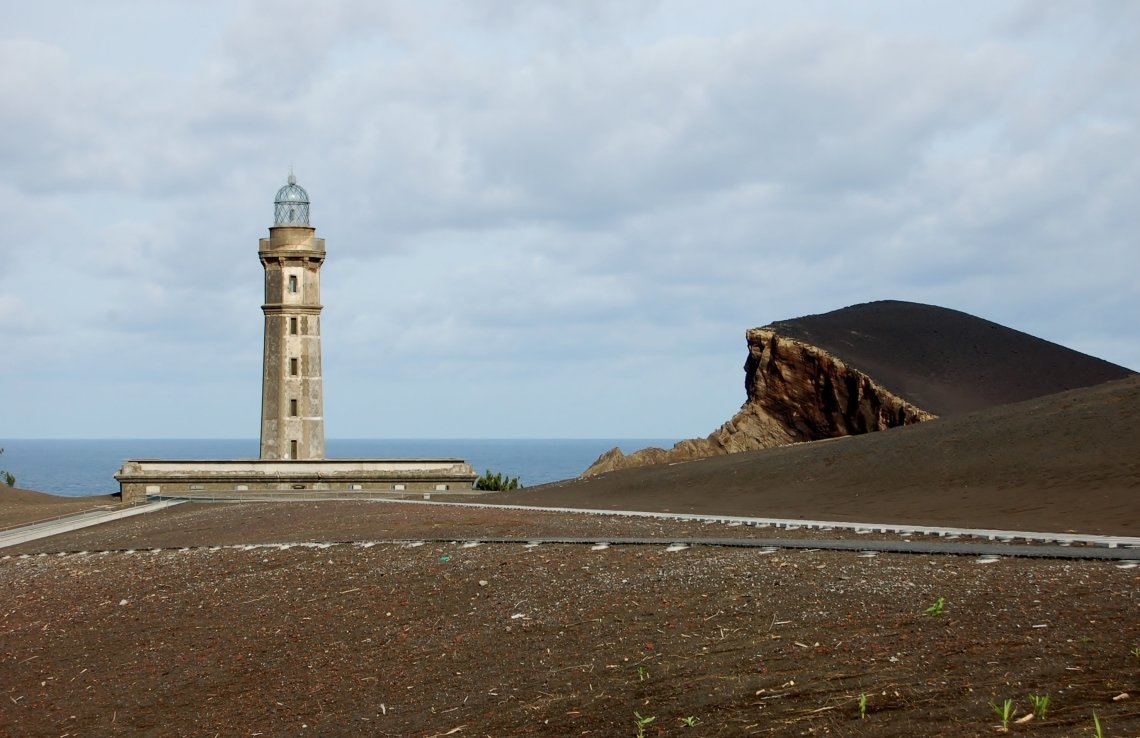 9. Cara do Índio trail on Corvo Island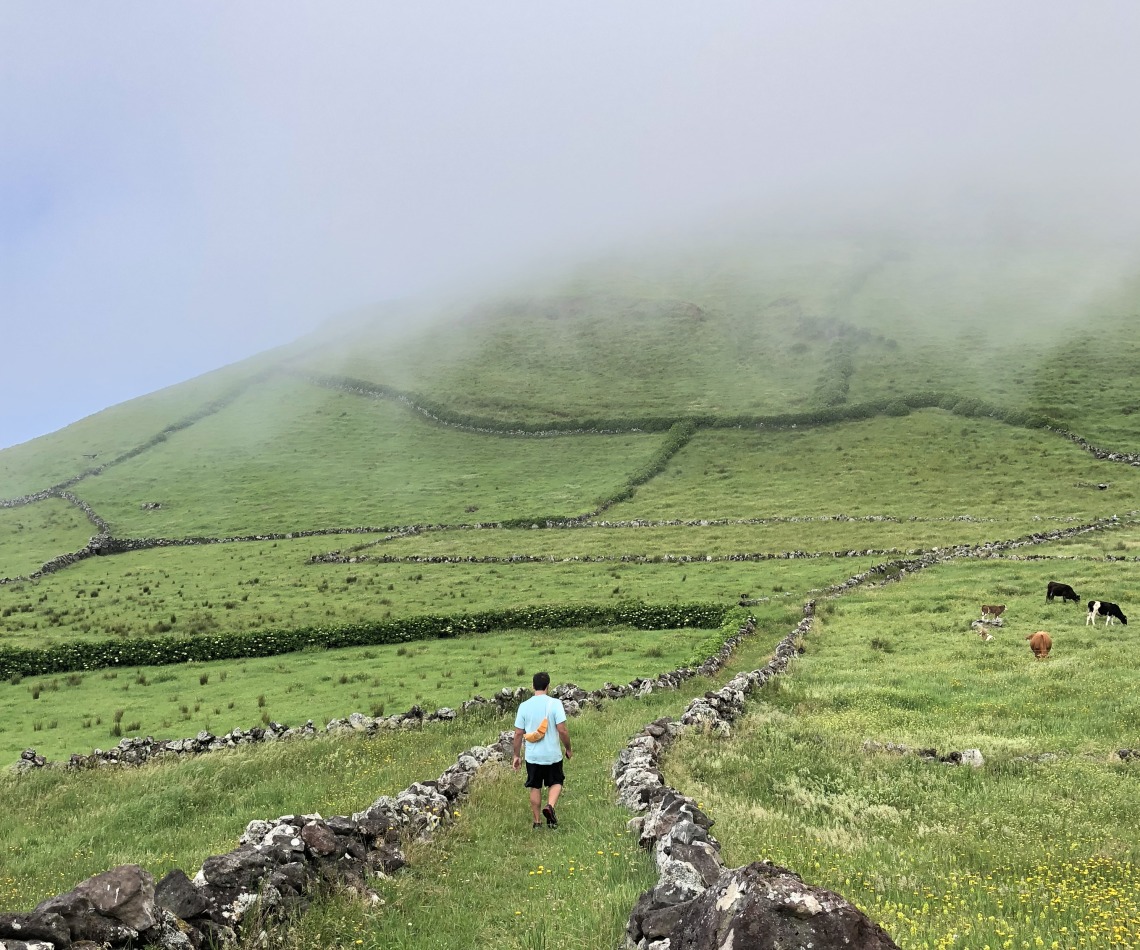 10. Baías da Agualva on Terceira Island