Jeep Tours: Sete Cidades and Ferraria Full Day
Location: São Miguel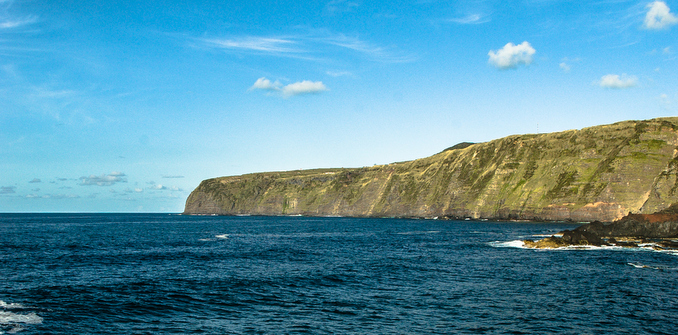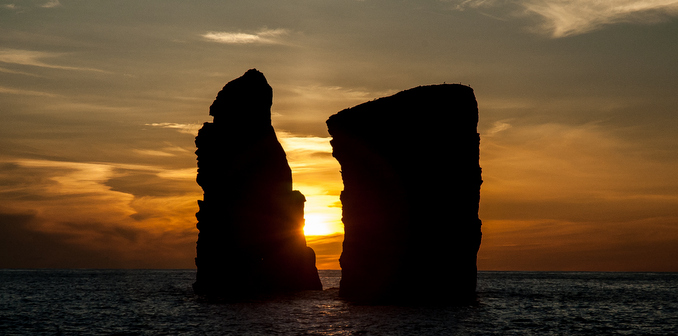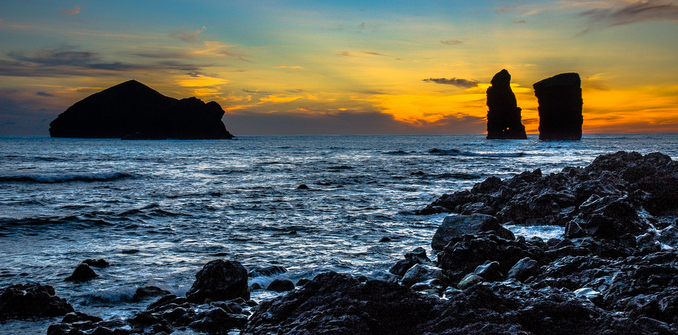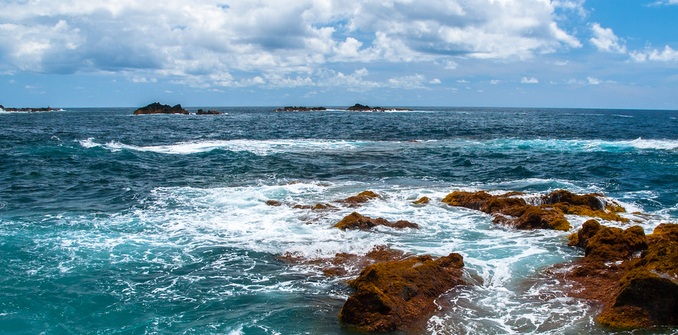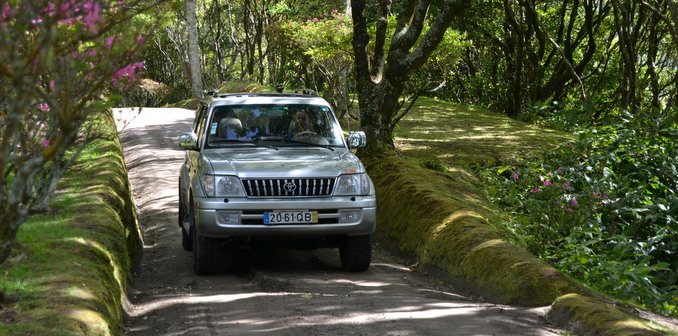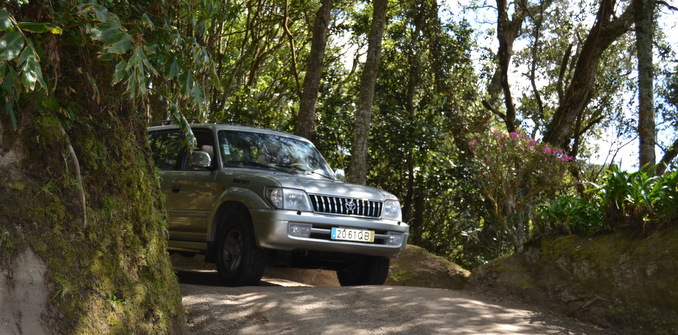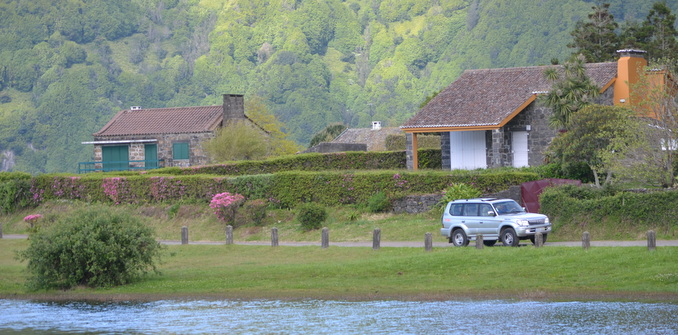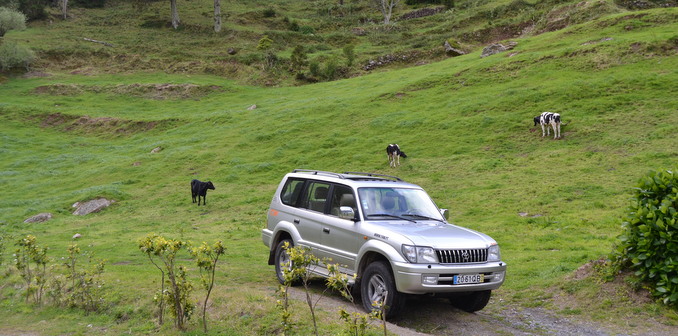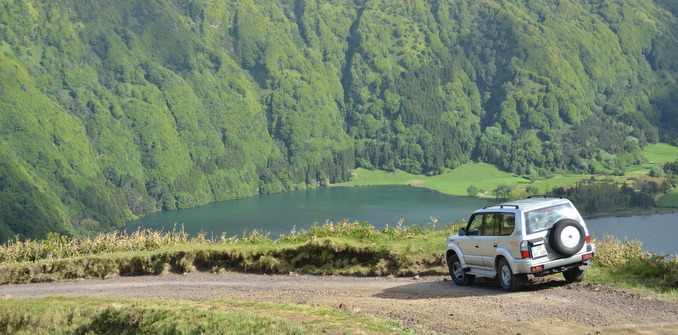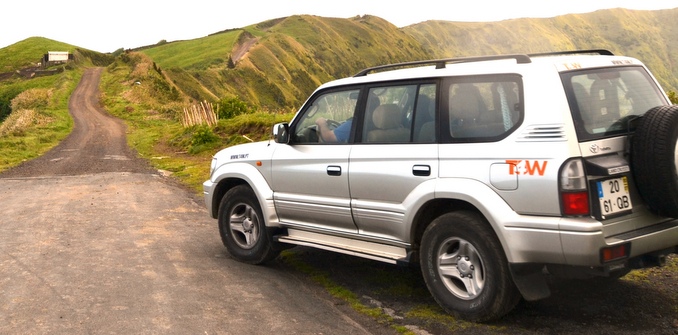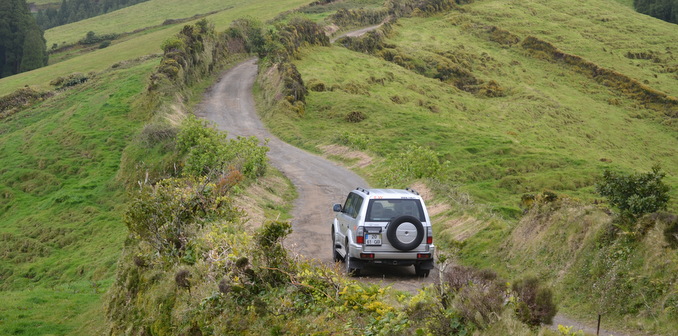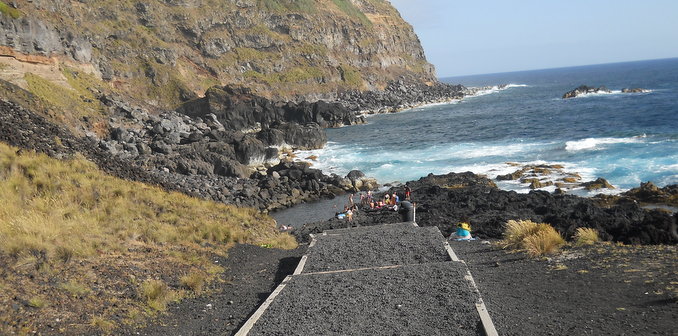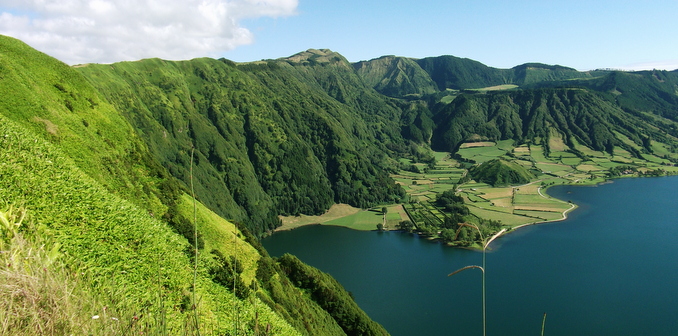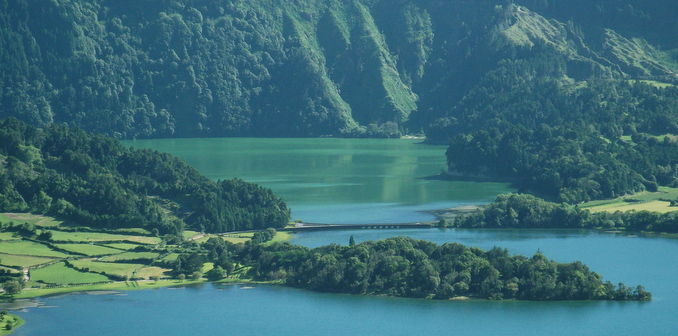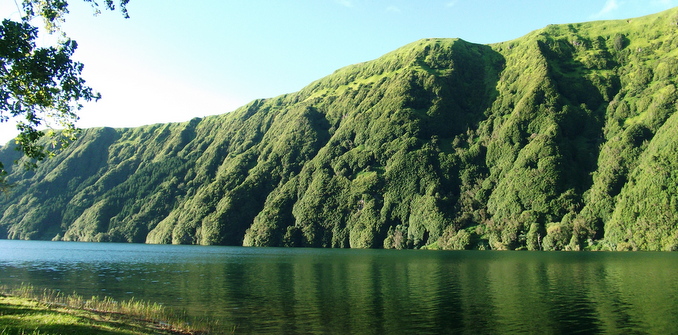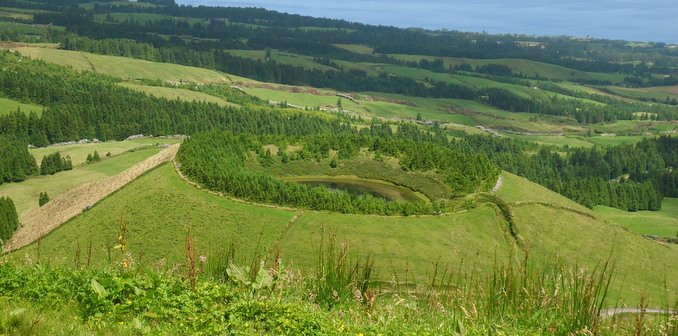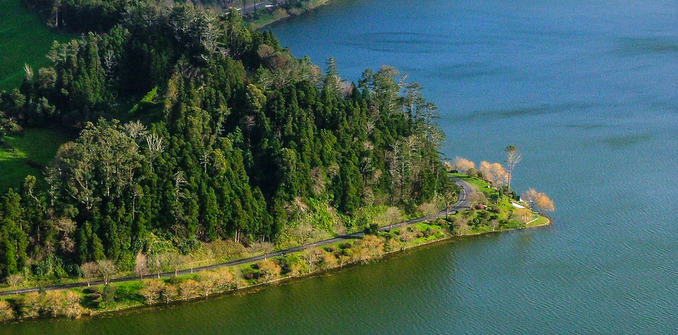 Choose your schedule
09:00 AM - 04:00 PM
$164.83
Choose your schedule
09:00 AM - 04:00 PM
$164.83
Choose your schedule
09:00 AM - 04:00 PM
$164.83
Choose your schedule
09:00 AM - 04:00 PM
$164.83
Choose your schedule
09:00 AM - 04:00 PM
$164.83
Choose your schedule
09:00 AM - 04:00 PM
$164.83
Choose your schedule
09:00 AM - 04:00 PM
$164.83
Choose your schedule
09:00 AM - 04:00 PM
$164.83
Choose your schedule
09:00 AM - 04:00 PM
$164.83
Choose your schedule
09:00 AM - 04:00 PM
$164.83
Choose your schedule
09:00 AM - 04:00 PM
$164.83
Choose your schedule
09:00 AM - 04:00 PM
$164.83
Choose your schedule
09:00 AM - 04:00 PM
$164.83
Choose your schedule
09:00 AM - 04:00 PM
$164.83
Choose your schedule
09:00 AM - 04:00 PM
$164.83
Choose your schedule
09:00 AM - 04:00 PM
$164.83
Choose your schedule
09:00 AM - 04:00 PM
$164.83
Choose your schedule
09:00 AM - 04:00 PM
$164.83
Choose your schedule
09:00 AM - 04:00 PM
$164.83
Choose your schedule
09:00 AM - 04:00 PM
$164.83
Choose your schedule
09:00 AM - 04:00 PM
$164.83
Choose your schedule
09:00 AM - 04:00 PM
$164.83
Choose your schedule
09:00 AM - 04:00 PM
$164.83
Choose your schedule
09:00 AM - 04:00 PM
$164.83
Choose your schedule
09:00 AM - 04:00 PM
$164.83
Choose your schedule
09:00 AM - 04:00 PM
$164.83
Choose your schedule
09:00 AM - 04:00 PM
$164.83
Choose your schedule
09:00 AM - 04:00 PM
$164.83
Choose your schedule
09:00 AM - 04:00 PM
$164.83
Choose your schedule
09:00 AM - 04:00 PM
$164.83
Choose your schedule
09:00 AM - 04:00 PM
$164.83
Choose your schedule
09:00 AM - 04:00 PM
$164.83
Choose your schedule
09:00 AM - 04:00 PM
$164.83
Choose your schedule
09:00 AM - 04:00 PM
$164.83
Choose your schedule
09:00 AM - 04:00 PM
$164.83
Choose your schedule
09:00 AM - 04:00 PM
$164.83
Choose your schedule
09:00 AM - 04:00 PM
$164.83
Choose your schedule
09:00 AM - 04:00 PM
$164.83
Choose your schedule
09:00 AM - 04:00 PM
$164.83
Choose your schedule
09:00 AM - 04:00 PM
$164.83
Choose your schedule
09:00 AM - 04:00 PM
$164.83
Choose your schedule
09:00 AM - 04:00 PM
$164.83
Choose your schedule
09:00 AM - 04:00 PM
$164.83
Choose your schedule
09:00 AM - 04:00 PM
$164.83
Choose your schedule
09:00 AM - 04:00 PM
$164.83
Choose your schedule
09:00 AM - 04:00 PM
$164.83
Choose your schedule
09:00 AM - 04:00 PM
$164.83
Choose your schedule
09:00 AM - 04:00 PM
$164.83
Choose your schedule
09:00 AM - 04:00 PM
$164.83
Choose your schedule
09:00 AM - 04:00 PM
$164.83
Choose your schedule
09:00 AM - 04:00 PM
$164.83
Choose your schedule
09:00 AM - 04:00 PM
$164.83
Choose your schedule
09:00 AM - 04:00 PM
$164.83
Choose your schedule
09:00 AM - 04:00 PM
$164.83
Choose your schedule
09:00 AM - 04:00 PM
$164.83
Choose your schedule
09:00 AM - 04:00 PM
$164.83
Choose your schedule
09:00 AM - 04:00 PM
$164.83
Choose your schedule
09:00 AM - 04:00 PM
$164.83
Choose your schedule
09:00 AM - 04:00 PM
$164.83
Choose your schedule
09:00 AM - 04:00 PM
$164.83
Choose your schedule
09:00 AM - 04:00 PM
$164.83
Choose your schedule
09:00 AM - 04:00 PM
$164.83
Choose your schedule
09:00 AM - 04:00 PM
$164.83
Choose your schedule
09:00 AM - 04:00 PM
$164.83
Choose your schedule
09:00 AM - 04:00 PM
$164.83
Choose your schedule
09:00 AM - 04:00 PM
$164.83
Choose your schedule
09:00 AM - 04:00 PM
$164.83
Choose your schedule
09:00 AM - 04:00 PM
$164.83
Choose your schedule
09:00 AM - 04:00 PM
$164.83
Choose your schedule
09:00 AM - 04:00 PM
$164.83
Choose your schedule
09:00 AM - 04:00 PM
$164.83
Choose your schedule
09:00 AM - 04:00 PM
$164.83
Choose your schedule
09:00 AM - 04:00 PM
$164.83
Choose your schedule
09:00 AM - 04:00 PM
$164.83
Choose your schedule
09:00 AM - 04:00 PM
$164.83
Choose your schedule
09:00 AM - 04:00 PM
$164.83
Choose your schedule
09:00 AM - 04:00 PM
$164.83
Choose your schedule
09:00 AM - 04:00 PM
$164.83
Choose your schedule
09:00 AM - 04:00 PM
$164.83
Choose your schedule
09:00 AM - 04:00 PM
$164.83
Choose your schedule
09:00 AM - 04:00 PM
$164.83
Choose your schedule
09:00 AM - 04:00 PM
$164.83
Choose your schedule
09:00 AM - 04:00 PM
$164.83
Choose your schedule
09:00 AM - 04:00 PM
$164.83
Choose your schedule
09:00 AM - 04:00 PM
$164.83
Choose your schedule
09:00 AM - 04:00 PM
$164.83
Choose your schedule
09:00 AM - 04:00 PM
$164.83
Choose your schedule
09:00 AM - 04:00 PM
$164.83
Choose your schedule
09:00 AM - 04:00 PM
$164.83
Choose your schedule
09:00 AM - 04:00 PM
$164.83
Choose your schedule
09:00 AM - 04:00 PM
$164.83
Choose your schedule
09:00 AM - 04:00 PM
$164.83
Choose your schedule
09:00 AM - 04:00 PM
$164.83
Choose your schedule
09:00 AM - 04:00 PM
$164.83
Choose your schedule
09:00 AM - 04:00 PM
$164.83
Choose your schedule
09:00 AM - 04:00 PM
$164.83
Choose your schedule
09:00 AM - 04:00 PM
$164.83
Choose your schedule
09:00 AM - 04:00 PM
$164.83
Choose your schedule
09:00 AM - 04:00 PM
$164.83
Choose your schedule
09:00 AM - 04:00 PM
$164.83
Choose your schedule
09:00 AM - 04:00 PM
$164.83
Choose your schedule
09:00 AM - 04:00 PM
$164.83
Choose your schedule
09:00 AM - 04:00 PM
$164.83
Choose your schedule
09:00 AM - 04:00 PM
$164.83
Choose your schedule
09:00 AM - 04:00 PM
$164.83
Choose your schedule
09:00 AM - 04:00 PM
$164.83
Choose your schedule
09:00 AM - 04:00 PM
$164.83
Choose your schedule
09:00 AM - 04:00 PM
$164.83
Choose your schedule
09:00 AM - 04:00 PM
$164.83
Choose your schedule
09:00 AM - 04:00 PM
$164.83
Choose your schedule
09:00 AM - 04:00 PM
$164.83
Choose your schedule
09:00 AM - 04:00 PM
$164.83
Choose your schedule
09:00 AM - 04:00 PM
$164.83
Choose your schedule
09:00 AM - 04:00 PM
$164.83
Choose your schedule
09:00 AM - 04:00 PM
$164.83
Choose your schedule
09:00 AM - 04:00 PM
$164.83
Choose your schedule
09:00 AM - 04:00 PM
$164.83
Choose your schedule
09:00 AM - 04:00 PM
$164.83
Choose your schedule
09:00 AM - 04:00 PM
$164.83
Choose your schedule
09:00 AM - 04:00 PM
$164.83
Choose your schedule
09:00 AM - 04:00 PM
$164.83
Choose your schedule
09:00 AM - 04:00 PM
$164.83
Choose your schedule
09:00 AM - 04:00 PM
$164.83
Choose your schedule
09:00 AM - 04:00 PM
$164.83
Choose your schedule
09:00 AM - 04:00 PM
$164.83
Choose your schedule
09:00 AM - 04:00 PM
$164.83
Choose your schedule
09:00 AM - 04:00 PM
$164.83
Choose your schedule
09:00 AM - 04:00 PM
$164.83
Choose your schedule
09:00 AM - 04:00 PM
$164.83
Choose your schedule
09:00 AM - 04:00 PM
$164.83
Choose your schedule
09:00 AM - 04:00 PM
$164.83
Choose your schedule
09:00 AM - 04:00 PM
$164.83
Choose your schedule
09:00 AM - 04:00 PM
$164.83
Choose your schedule
09:00 AM - 04:00 PM
$164.83
Choose your schedule
09:00 AM - 04:00 PM
$164.83
Choose your schedule
09:00 AM - 04:00 PM
$164.83
Choose your schedule
09:00 AM - 04:00 PM
$164.83
Choose your schedule
09:00 AM - 04:00 PM
$164.83
Choose your schedule
09:00 AM - 04:00 PM
$164.83
Choose your schedule
09:00 AM - 04:00 PM
$164.83
Choose your schedule
09:00 AM - 04:00 PM
$164.83
Choose your schedule
09:00 AM - 04:00 PM
$164.83
Choose your schedule
09:00 AM - 04:00 PM
$164.83
Choose your schedule
09:00 AM - 04:00 PM
$164.83
Choose your schedule
09:00 AM - 04:00 PM
$164.83
Choose your schedule
09:00 AM - 04:00 PM
$164.83
Choose your schedule
09:00 AM - 04:00 PM
$164.83
Choose your schedule
09:00 AM - 04:00 PM
$164.83
Choose your schedule
09:00 AM - 04:00 PM
$164.83
Choose your schedule
09:00 AM - 04:00 PM
$164.83
Choose your schedule
09:00 AM - 04:00 PM
$164.83
Choose your schedule
09:00 AM - 04:00 PM
$164.83
Choose your schedule
09:00 AM - 04:00 PM
$164.83
Choose your schedule
09:00 AM - 04:00 PM
$164.83
Choose your schedule
09:00 AM - 04:00 PM
$164.83
Choose your schedule
09:00 AM - 04:00 PM
$164.83
Choose your schedule
09:00 AM - 04:00 PM
$164.83
Choose your schedule
09:00 AM - 04:00 PM
$164.83
Choose your schedule
09:00 AM - 04:00 PM
$164.83
Choose your schedule
09:00 AM - 04:00 PM
$164.83
Choose your schedule
09:00 AM - 04:00 PM
$164.83
Choose your schedule
09:00 AM - 04:00 PM
$164.83
Choose your schedule
09:00 AM - 04:00 PM
$164.83
Choose your schedule
09:00 AM - 04:00 PM
$164.83
Choose your schedule
09:00 AM - 04:00 PM
$164.83
Choose your schedule
09:00 AM - 04:00 PM
$164.83
Choose your schedule
09:00 AM - 04:00 PM
$164.83
Choose your schedule
09:00 AM - 04:00 PM
$164.83
Choose your schedule
09:00 AM - 04:00 PM
$164.83
Choose your schedule
09:00 AM - 04:00 PM
$164.83
Choose your schedule
09:00 AM - 04:00 PM
$164.83
Choose your schedule
09:00 AM - 04:00 PM
$164.83
Choose your schedule
09:00 AM - 04:00 PM
$164.83
Choose your schedule
09:00 AM - 04:00 PM
$164.83
Choose your schedule
09:00 AM - 04:00 PM
$164.83
Choose your schedule
09:00 AM - 04:00 PM
$164.83
Choose your schedule
09:00 AM - 04:00 PM
$164.83
Choose your schedule
09:00 AM - 04:00 PM
$164.83
Choose your schedule
09:00 AM - 04:00 PM
$164.83
Choose your schedule
09:00 AM - 04:00 PM
$164.83
Choose your schedule
09:00 AM - 04:00 PM
$164.83
Choose your schedule
09:00 AM - 04:00 PM
$164.83
Choose your schedule
09:00 AM - 04:00 PM
$164.83
Choose your schedule
09:00 AM - 04:00 PM
$164.83
Choose your schedule
09:00 AM - 04:00 PM
$164.83
Choose your schedule
09:00 AM - 04:00 PM
$164.83
Choose your schedule
09:00 AM - 04:00 PM
$164.83
Choose your schedule
09:00 AM - 04:00 PM
$164.83
Choose your schedule
09:00 AM - 04:00 PM
$164.83
Choose your schedule
09:00 AM - 04:00 PM
$164.83
Choose your schedule
09:00 AM - 04:00 PM
$164.83
Choose your schedule
09:00 AM - 04:00 PM
$164.83
Choose your schedule
09:00 AM - 04:00 PM
$164.83
Choose your schedule
09:00 AM - 04:00 PM
$164.83
Choose your schedule
09:00 AM - 04:00 PM
$164.83
Choose your schedule
09:00 AM - 04:00 PM
$164.83
Choose your schedule
09:00 AM - 04:00 PM
$164.83
Choose your schedule
09:00 AM - 04:00 PM
$164.83
Choose your schedule
09:00 AM - 04:00 PM
$164.83
Choose your schedule
09:00 AM - 04:00 PM
$164.83
Choose your schedule
09:00 AM - 04:00 PM
$164.83
Choose your schedule
09:00 AM - 04:00 PM
$164.83
Choose your schedule
09:00 AM - 04:00 PM
$164.83
Choose your schedule
09:00 AM - 04:00 PM
$164.83
Choose your schedule
09:00 AM - 04:00 PM
$164.83
Choose your schedule
09:00 AM - 04:00 PM
$164.83
Choose your schedule
09:00 AM - 04:00 PM
$164.83
Choose your schedule
09:00 AM - 04:00 PM
$164.83
Choose your schedule
09:00 AM - 04:00 PM
$164.83
Choose your schedule
09:00 AM - 04:00 PM
$164.83
Choose your schedule
09:00 AM - 04:00 PM
$164.83
Choose your schedule
09:00 AM - 04:00 PM
$164.83
Choose your schedule
09:00 AM - 04:00 PM
$164.83
Choose your schedule
09:00 AM - 04:00 PM
$164.83
Choose your schedule
09:00 AM - 04:00 PM
$164.83
Choose your schedule
09:00 AM - 04:00 PM
$164.83
Choose your schedule
09:00 AM - 04:00 PM
$164.83
Choose your schedule
09:00 AM - 04:00 PM
$164.83
Choose your schedule
09:00 AM - 04:00 PM
$164.83
Choose your schedule
09:00 AM - 04:00 PM
$164.83
Choose your schedule
09:00 AM - 04:00 PM
$164.83
Choose your schedule
09:00 AM - 04:00 PM
$164.83
Choose your schedule
09:00 AM - 04:00 PM
$164.83
Choose your schedule
09:00 AM - 04:00 PM
$164.83
Choose your schedule
09:00 AM - 04:00 PM
$164.83
Choose your schedule
09:00 AM - 04:00 PM
$164.83
Choose your schedule
09:00 AM - 04:00 PM
$164.83
Choose your schedule
09:00 AM - 04:00 PM
$164.83
Choose your schedule
09:00 AM - 04:00 PM
$164.83
Choose your schedule
09:00 AM - 04:00 PM
$164.83
Choose your schedule
09:00 AM - 04:00 PM
$164.83
Choose your schedule
09:00 AM - 04:00 PM
$164.83
Choose your schedule
09:00 AM - 04:00 PM
$164.83
Choose your schedule
09:00 AM - 04:00 PM
$164.83
Choose your schedule
09:00 AM - 04:00 PM
$164.83
Choose your schedule
09:00 AM - 04:00 PM
$164.83
Choose your schedule
09:00 AM - 04:00 PM
$164.83
Choose your schedule
09:00 AM - 04:00 PM
$164.83
Choose your schedule
09:00 AM - 04:00 PM
$164.83
Choose your schedule
09:00 AM - 04:00 PM
$164.83
Choose your schedule
09:00 AM - 04:00 PM
$164.83
Choose your schedule
09:00 AM - 04:00 PM
$164.83
Choose your schedule
09:00 AM - 04:00 PM
$164.83
Choose your schedule
09:00 AM - 04:00 PM
$164.83
Choose your schedule
09:00 AM - 04:00 PM
$164.83
Choose your schedule
09:00 AM - 04:00 PM
$164.83
Choose your schedule
09:00 AM - 04:00 PM
$164.83
Choose your schedule
09:00 AM - 04:00 PM
$164.83
Choose your schedule
09:00 AM - 04:00 PM
$164.83
Choose your schedule
09:00 AM - 04:00 PM
$164.83
Choose your schedule
09:00 AM - 04:00 PM
$164.83
Choose your schedule
09:00 AM - 04:00 PM
$164.83
Choose your schedule
09:00 AM - 04:00 PM
$164.83
Choose your schedule
09:00 AM - 04:00 PM
$164.83
Choose your schedule
09:00 AM - 04:00 PM
$164.83
Choose your schedule
09:00 AM - 04:00 PM
$164.83
Choose your schedule
09:00 AM - 04:00 PM
$164.83
Choose your schedule
09:00 AM - 04:00 PM
$164.83
Choose your schedule
09:00 AM - 04:00 PM
$164.83
Choose your schedule
09:00 AM - 04:00 PM
$164.83
Choose your schedule
09:00 AM - 04:00 PM
$164.83
Choose your schedule
09:00 AM - 04:00 PM
$164.83
Choose your schedule
09:00 AM - 04:00 PM
$164.83
Choose your schedule
09:00 AM - 04:00 PM
$164.83
Choose your schedule
09:00 AM - 04:00 PM
$164.83
Choose your schedule
09:00 AM - 04:00 PM
$164.83
Choose your schedule
09:00 AM - 04:00 PM
$164.83
Choose your schedule
09:00 AM - 04:00 PM
$164.83
Choose your schedule
09:00 AM - 04:00 PM
$164.83
Choose your schedule
09:00 AM - 04:00 PM
$164.83
Choose your schedule
09:00 AM - 04:00 PM
$164.83
Choose your schedule
09:00 AM - 04:00 PM
$164.83
Choose your schedule
09:00 AM - 04:00 PM
$164.83
Choose your schedule
09:00 AM - 04:00 PM
$164.83
Choose your schedule
09:00 AM - 04:00 PM
$164.83
Choose your schedule
09:00 AM - 04:00 PM
$164.83
Choose your schedule
09:00 AM - 04:00 PM
$164.83
Choose your schedule
09:00 AM - 04:00 PM
$164.83
Choose your schedule
09:00 AM - 04:00 PM
$164.83
Choose your schedule
09:00 AM - 04:00 PM
$164.83
Choose your schedule
09:00 AM - 04:00 PM
$164.83
Choose your schedule
09:00 AM - 04:00 PM
$164.83
Choose your schedule
09:00 AM - 04:00 PM
$164.83
Choose your schedule
09:00 AM - 04:00 PM
$164.83
Choose your schedule
09:00 AM - 04:00 PM
$164.83
Choose your schedule
09:00 AM - 04:00 PM
$164.83
Choose your schedule
09:00 AM - 04:00 PM
$164.83
Choose your schedule
09:00 AM - 04:00 PM
$164.83
Choose your schedule
09:00 AM - 04:00 PM
$164.83
Choose your schedule
09:00 AM - 04:00 PM
$164.83
Choose your schedule
09:00 AM - 04:00 PM
$164.83
Choose your schedule
09:00 AM - 04:00 PM
$164.83
Choose your schedule
09:00 AM - 04:00 PM
$164.83
Choose your schedule
09:00 AM - 04:00 PM
$164.83
Choose your schedule
09:00 AM - 04:00 PM
$164.83
Choose your schedule
09:00 AM - 04:00 PM
$164.83
Choose your schedule
09:00 AM - 04:00 PM
$164.83
Choose your schedule
09:00 AM - 04:00 PM
$164.83
Choose your schedule
09:00 AM - 04:00 PM
$164.83
Choose your schedule
09:00 AM - 04:00 PM
$164.83
Choose your schedule
09:00 AM - 04:00 PM
$164.83
Choose your schedule
09:00 AM - 04:00 PM
$164.83
Choose your schedule
09:00 AM - 04:00 PM
$164.83
Choose your schedule
09:00 AM - 04:00 PM
$164.83
Choose your schedule
09:00 AM - 04:00 PM
$164.83
Choose your schedule
09:00 AM - 04:00 PM
$164.83
Choose your schedule
09:00 AM - 04:00 PM
$164.83
Choose your schedule
09:00 AM - 04:00 PM
$164.83
Choose your schedule
09:00 AM - 04:00 PM
$164.83
Choose your schedule
09:00 AM - 04:00 PM
$164.83
Choose your schedule
09:00 AM - 04:00 PM
$164.83
Choose your schedule
09:00 AM - 04:00 PM
$164.83
Choose your schedule
09:00 AM - 04:00 PM
$164.83
Choose your schedule
09:00 AM - 04:00 PM
$164.83
Choose your schedule
09:00 AM - 04:00 PM
$164.83
Choose your schedule
09:00 AM - 04:00 PM
$164.83
Choose your schedule
09:00 AM - 04:00 PM
$164.83
Choose your schedule
09:00 AM - 04:00 PM
$164.83
Choose your schedule
09:00 AM - 04:00 PM
$164.83
Choose your schedule
09:00 AM - 04:00 PM
$164.83
Choose your schedule
09:00 AM - 04:00 PM
$164.83
Choose your schedule
09:00 AM - 04:00 PM
$164.83
Choose your schedule
09:00 AM - 04:00 PM
$164.83
Choose your schedule
09:00 AM - 04:00 PM
$164.83
Choose your schedule
09:00 AM - 04:00 PM
$164.83
Choose your schedule
09:00 AM - 04:00 PM
$164.83
Choose your schedule
09:00 AM - 04:00 PM
$164.83
Choose your schedule
09:00 AM - 04:00 PM
$164.83
Choose your schedule
09:00 AM - 04:00 PM
$164.83
Choose your schedule
09:00 AM - 04:00 PM
$164.83
Choose your schedule
09:00 AM - 04:00 PM
$164.83
Choose your schedule
09:00 AM - 04:00 PM
$164.83
Choose your schedule
09:00 AM - 04:00 PM
$164.83
Choose your schedule
09:00 AM - 04:00 PM
$164.83
Choose your schedule
09:00 AM - 04:00 PM
$164.83
Choose your schedule
09:00 AM - 04:00 PM
$164.83
Choose your schedule
09:00 AM - 04:00 PM
$164.83
Choose your schedule
09:00 AM - 04:00 PM
$164.83
Choose your schedule
09:00 AM - 04:00 PM
$164.83
Choose your schedule
09:00 AM - 04:00 PM
$164.83
Choose your schedule
09:00 AM - 04:00 PM
$164.83
Choose your schedule
09:00 AM - 04:00 PM
$164.83
Choose your schedule
09:00 AM - 04:00 PM
$164.83
Choose your schedule
09:00 AM - 04:00 PM
$164.83
Choose your schedule
09:00 AM - 04:00 PM
$164.83
Choose your schedule
09:00 AM - 04:00 PM
$164.83
Choose your schedule
09:00 AM - 04:00 PM
$164.83
Choose your schedule
09:00 AM - 04:00 PM
$164.83
Choose your schedule
09:00 AM - 04:00 PM
$164.83
Choose your schedule
09:00 AM - 04:00 PM
$164.83
Choose your schedule
09:00 AM - 04:00 PM
$164.83
Choose your schedule
09:00 AM - 04:00 PM
$164.83
Choose your schedule
09:00 AM - 04:00 PM
$164.83
Choose your schedule
09:00 AM - 04:00 PM
$164.83
Choose your schedule
09:00 AM - 04:00 PM
$164.83
About the Experience
After exploring several lakes around the area with an all-terrain ride travel, along the craters of Sete Cidades, visit the small parish and then continue your way to the sea shore to witness the secondary volcano wonders of hot sea water.
Highlights
Get inside tips from a local
Get off the beaten track in a 4×4
Small group ensures personal service
Perfect for all ages and skill level
Inclusions
Lunch
Local Guide/driver
Pickup and drop-off from hotel or designated meeting points ( Ponta Delgada and nearby cities)
The above prices include VAT at legal rate
Exclusions
Entrance fees in thermal pools and natural parks
Additional info:
A minimum of 2 people per booking is required
Infant seats are available on request if advised at time of booking
I

t is advisable

to wear comfortable

shoes and

should bring

a swimsuit

to enjoy and

feel

the

gifts

that nature

gives us.

Collapsible wheelchairs with removable wheels can be accommodated providing the passenger is accompanied by someone who can assist them board and disembark
Earn $500*
towards your next trip
Join our Travel Rewards program and receive $500 just for signing up! As a Travel Rewards Member, you'll receive exclusive offers and early access to special deals and sales.