4x4 Jeep Tour Safari: Full Day Tour Sete Cidades
Location: São Miguel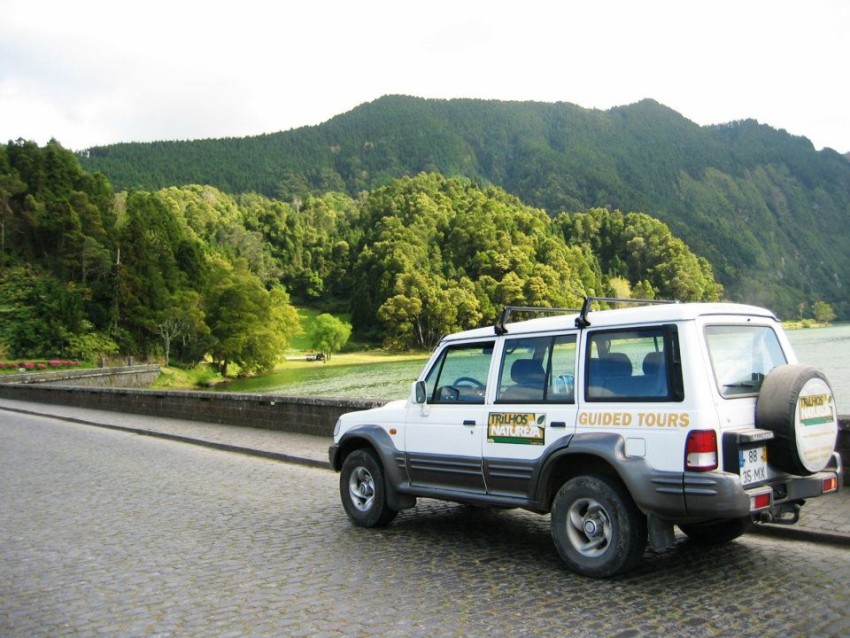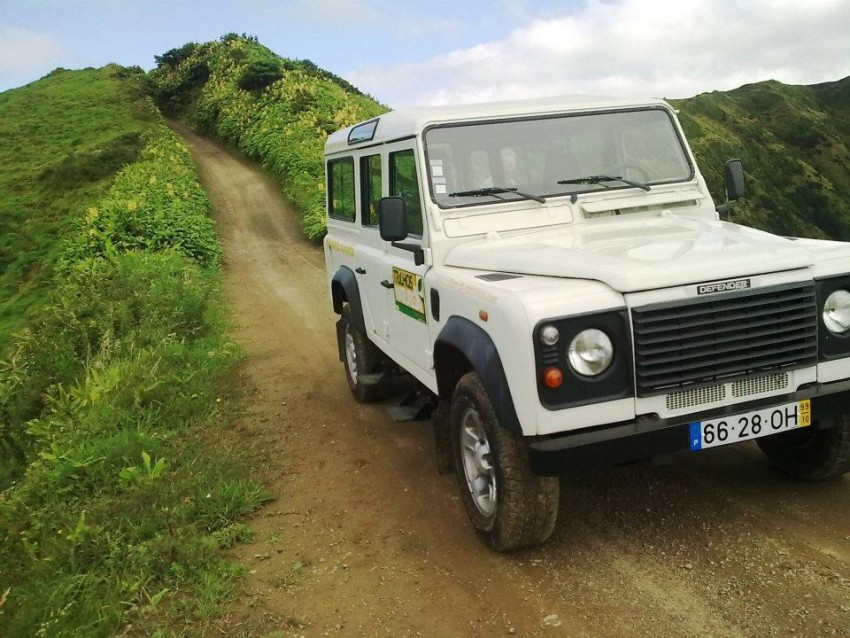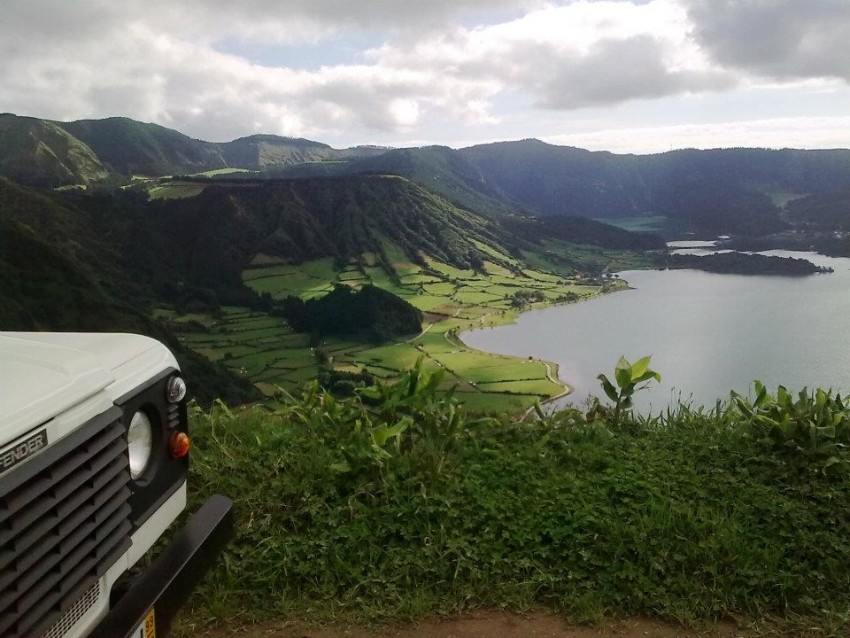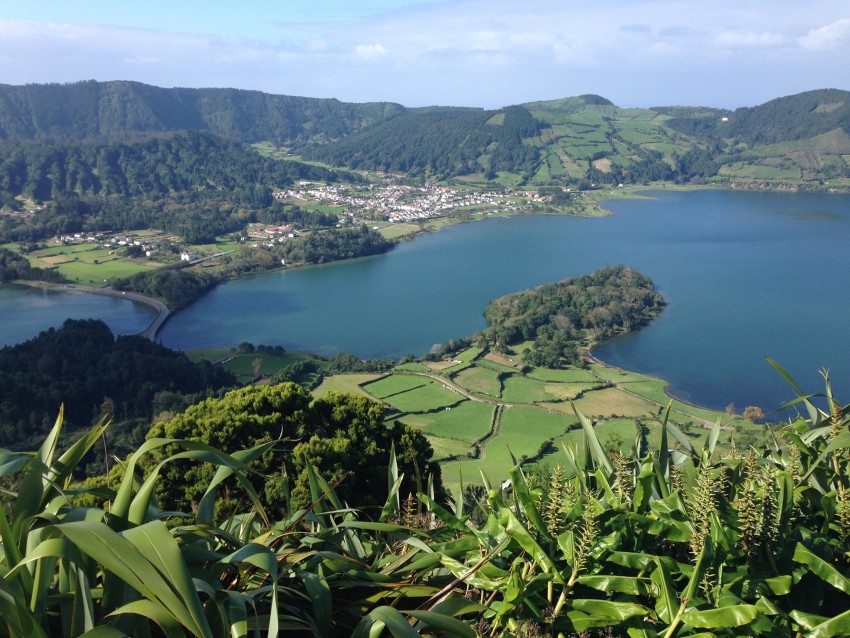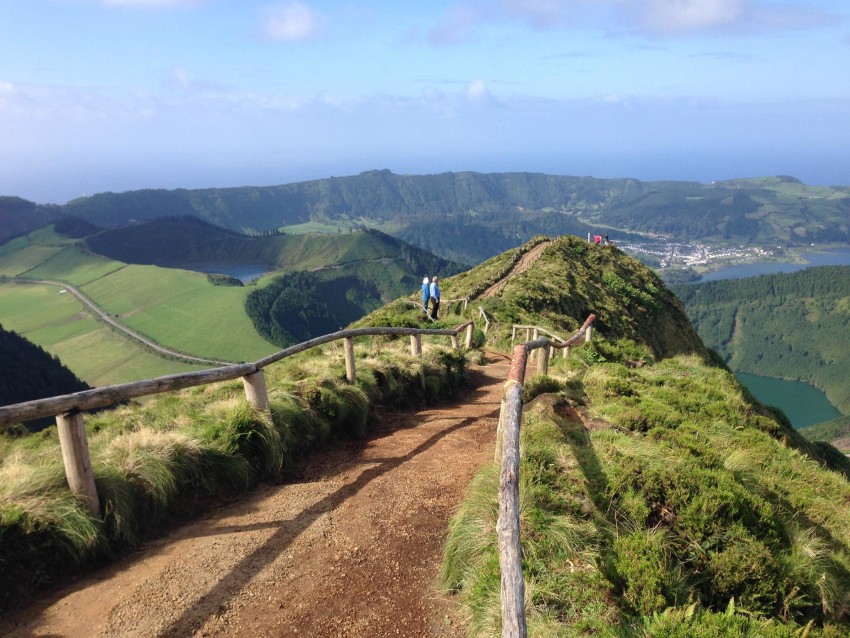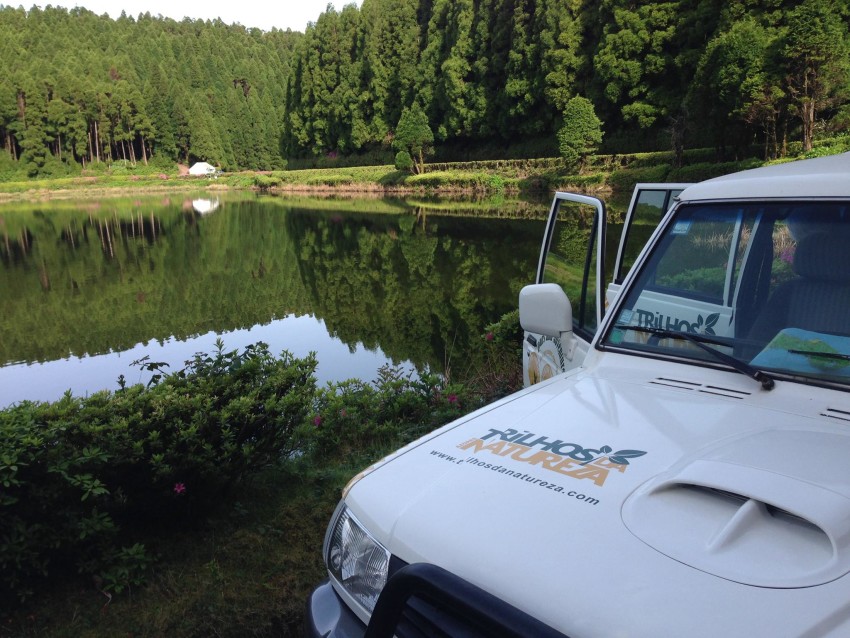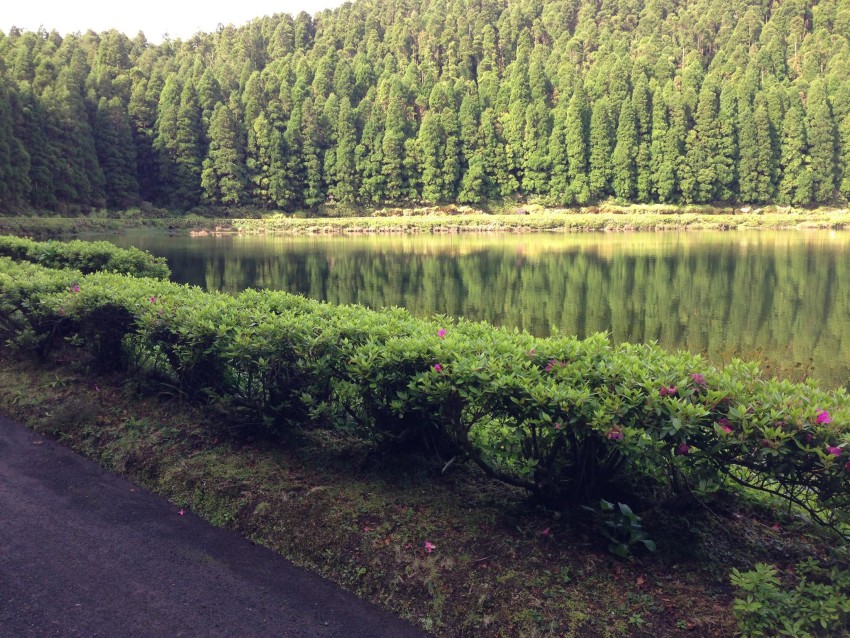 Choose your schedule
09:00 AM - 05:00 PM
$163.32
Choose your schedule
09:00 AM - 05:00 PM
$163.32
Choose your schedule
09:00 AM - 05:00 PM
$163.32
Choose your schedule
09:00 AM - 05:00 PM
$163.32
Choose your schedule
09:00 AM - 05:00 PM
$163.32
Choose your schedule
09:00 AM - 05:00 PM
$163.32
Choose your schedule
09:00 AM - 05:00 PM
$163.32
Choose your schedule
09:00 AM - 05:00 PM
$163.32
Choose your schedule
09:00 AM - 05:00 PM
$163.32
Choose your schedule
09:00 AM - 05:00 PM
$163.32
Choose your schedule
09:00 AM - 05:00 PM
$163.32
Choose your schedule
09:00 AM - 05:00 PM
$163.32
Choose your schedule
09:00 AM - 05:00 PM
$163.32
Choose your schedule
09:00 AM - 05:00 PM
$163.32
Choose your schedule
09:00 AM - 05:00 PM
$163.32
Choose your schedule
09:00 AM - 05:00 PM
$163.32
Choose your schedule
09:00 AM - 05:00 PM
$163.32
Choose your schedule
09:00 AM - 05:00 PM
$163.32
Choose your schedule
09:00 AM - 05:00 PM
$163.32
Choose your schedule
09:00 AM - 05:00 PM
$163.32
Choose your schedule
09:00 AM - 05:00 PM
$163.32
Choose your schedule
09:00 AM - 05:00 PM
$163.32
Choose your schedule
09:00 AM - 05:00 PM
$163.32
Choose your schedule
09:00 AM - 05:00 PM
$163.32
Choose your schedule
09:00 AM - 05:00 PM
$163.32
Choose your schedule
09:00 AM - 05:00 PM
$163.32
Choose your schedule
09:00 AM - 05:00 PM
$163.32
Choose your schedule
09:00 AM - 05:00 PM
$163.32
Choose your schedule
09:00 AM - 05:00 PM
$163.32
Choose your schedule
09:00 AM - 05:00 PM
$163.32
Choose your schedule
09:00 AM - 05:00 PM
$163.32
Choose your schedule
09:00 AM - 05:00 PM
$163.32
Choose your schedule
09:00 AM - 05:00 PM
$163.32
Choose your schedule
09:00 AM - 05:00 PM
$163.32
Choose your schedule
09:00 AM - 05:00 PM
$163.32
Choose your schedule
09:00 AM - 05:00 PM
$163.32
Choose your schedule
09:00 AM - 05:00 PM
$163.32
Choose your schedule
09:00 AM - 05:00 PM
$163.32
Choose your schedule
09:00 AM - 05:00 PM
$163.32
Choose your schedule
09:00 AM - 05:00 PM
$163.32
Choose your schedule
09:00 AM - 05:00 PM
$163.32
Choose your schedule
09:00 AM - 05:00 PM
$163.32
Choose your schedule
09:00 AM - 05:00 PM
$163.32
Choose your schedule
09:00 AM - 05:00 PM
$163.32
Choose your schedule
09:00 AM - 05:00 PM
$163.32
Choose your schedule
09:00 AM - 05:00 PM
$163.32
Choose your schedule
09:00 AM - 05:00 PM
$163.32
Choose your schedule
09:00 AM - 05:00 PM
$163.32
Choose your schedule
09:00 AM - 05:00 PM
$163.32
Choose your schedule
09:00 AM - 05:00 PM
$163.32
Choose your schedule
09:00 AM - 05:00 PM
$163.32
Choose your schedule
09:00 AM - 05:00 PM
$163.32
Choose your schedule
09:00 AM - 05:00 PM
$163.32
Choose your schedule
09:00 AM - 05:00 PM
$163.32
Choose your schedule
09:00 AM - 05:00 PM
$163.32
Choose your schedule
09:00 AM - 05:00 PM
$163.32
Choose your schedule
09:00 AM - 05:00 PM
$163.32
Choose your schedule
09:00 AM - 05:00 PM
$163.32
Choose your schedule
09:00 AM - 05:00 PM
$163.32
Choose your schedule
09:00 AM - 05:00 PM
$163.32
Choose your schedule
09:00 AM - 05:00 PM
$163.32
Choose your schedule
09:00 AM - 05:00 PM
$163.32
Choose your schedule
09:00 AM - 05:00 PM
$163.32
Choose your schedule
09:00 AM - 05:00 PM
$163.32
Choose your schedule
09:00 AM - 05:00 PM
$163.32
Choose your schedule
09:00 AM - 05:00 PM
$163.32
Choose your schedule
09:00 AM - 05:00 PM
$163.32
Choose your schedule
09:00 AM - 05:00 PM
$163.32
Choose your schedule
09:00 AM - 05:00 PM
$163.32
Choose your schedule
09:00 AM - 05:00 PM
$163.32
Choose your schedule
09:00 AM - 05:00 PM
$163.32
Choose your schedule
09:00 AM - 05:00 PM
$163.32
Choose your schedule
09:00 AM - 05:00 PM
$163.32
Choose your schedule
09:00 AM - 05:00 PM
$163.32
Choose your schedule
09:00 AM - 05:00 PM
$163.32
Choose your schedule
09:00 AM - 05:00 PM
$163.32
Choose your schedule
09:00 AM - 05:00 PM
$163.32
Choose your schedule
09:00 AM - 05:00 PM
$163.32
Choose your schedule
09:00 AM - 05:00 PM
$163.32
Choose your schedule
09:00 AM - 05:00 PM
$163.32
Choose your schedule
09:00 AM - 05:00 PM
$163.32
Choose your schedule
09:00 AM - 05:00 PM
$163.32
Choose your schedule
09:00 AM - 05:00 PM
$163.32
Choose your schedule
09:00 AM - 05:00 PM
$163.32
Choose your schedule
09:00 AM - 05:00 PM
$163.32
Choose your schedule
09:00 AM - 05:00 PM
$163.32
Choose your schedule
09:00 AM - 05:00 PM
$163.32
Choose your schedule
09:00 AM - 05:00 PM
$163.32
Choose your schedule
09:00 AM - 05:00 PM
$163.32
Choose your schedule
09:00 AM - 05:00 PM
$163.32
Choose your schedule
09:00 AM - 05:00 PM
$163.32
Choose your schedule
09:00 AM - 05:00 PM
$163.32
Choose your schedule
09:00 AM - 05:00 PM
$163.32
Choose your schedule
09:00 AM - 05:00 PM
$163.32
Choose your schedule
09:00 AM - 05:00 PM
$163.32
Choose your schedule
09:00 AM - 05:00 PM
$163.32
Choose your schedule
09:00 AM - 05:00 PM
$163.32
Choose your schedule
09:00 AM - 05:00 PM
$163.32
Choose your schedule
09:00 AM - 05:00 PM
$163.32
Choose your schedule
09:00 AM - 05:00 PM
$163.32
Choose your schedule
09:00 AM - 05:00 PM
$163.32
Choose your schedule
09:00 AM - 05:00 PM
$163.32
Choose your schedule
09:00 AM - 05:00 PM
$163.32
Choose your schedule
09:00 AM - 05:00 PM
$163.32
Choose your schedule
09:00 AM - 05:00 PM
$163.32
Choose your schedule
09:00 AM - 05:00 PM
$163.32
Choose your schedule
09:00 AM - 05:00 PM
$163.32
Choose your schedule
09:00 AM - 05:00 PM
$163.32
Choose your schedule
09:00 AM - 05:00 PM
$163.32
Choose your schedule
09:00 AM - 05:00 PM
$163.32
Choose your schedule
09:00 AM - 05:00 PM
$163.32
Choose your schedule
09:00 AM - 05:00 PM
$163.32
Choose your schedule
09:00 AM - 05:00 PM
$163.32
Choose your schedule
09:00 AM - 05:00 PM
$163.32
Choose your schedule
09:00 AM - 05:00 PM
$163.32
Choose your schedule
09:00 AM - 05:00 PM
$163.32
Choose your schedule
09:00 AM - 05:00 PM
$163.32
Choose your schedule
09:00 AM - 05:00 PM
$163.32
Choose your schedule
09:00 AM - 05:00 PM
$163.32
Choose your schedule
09:00 AM - 05:00 PM
$163.32
Choose your schedule
09:00 AM - 05:00 PM
$163.32
Choose your schedule
09:00 AM - 05:00 PM
$163.32
Choose your schedule
09:00 AM - 05:00 PM
$163.32
Choose your schedule
09:00 AM - 05:00 PM
$163.32
Choose your schedule
09:00 AM - 05:00 PM
$163.32
Choose your schedule
09:00 AM - 05:00 PM
$163.32
Choose your schedule
09:00 AM - 05:00 PM
$163.32
Choose your schedule
09:00 AM - 05:00 PM
$163.32
Choose your schedule
09:00 AM - 05:00 PM
$163.32
Choose your schedule
09:00 AM - 05:00 PM
$163.32
Choose your schedule
09:00 AM - 05:00 PM
$163.32
Choose your schedule
09:00 AM - 05:00 PM
$163.32
Choose your schedule
09:00 AM - 05:00 PM
$163.32
Choose your schedule
09:00 AM - 05:00 PM
$163.32
Choose your schedule
09:00 AM - 05:00 PM
$163.32
Choose your schedule
09:00 AM - 05:00 PM
$163.32
Choose your schedule
09:00 AM - 05:00 PM
$163.32
Choose your schedule
09:00 AM - 05:00 PM
$163.32
Choose your schedule
09:00 AM - 05:00 PM
$163.32
Choose your schedule
09:00 AM - 05:00 PM
$163.32
Choose your schedule
09:00 AM - 05:00 PM
$163.32
Choose your schedule
09:00 AM - 05:00 PM
$163.32
Choose your schedule
09:00 AM - 05:00 PM
$163.32
Choose your schedule
09:00 AM - 05:00 PM
$163.32
Choose your schedule
09:00 AM - 05:00 PM
$163.32
Choose your schedule
09:00 AM - 05:00 PM
$163.32
Choose your schedule
09:00 AM - 05:00 PM
$163.32
Choose your schedule
09:00 AM - 05:00 PM
$163.32
Choose your schedule
09:00 AM - 05:00 PM
$163.32
Choose your schedule
09:00 AM - 05:00 PM
$163.32
Choose your schedule
09:00 AM - 05:00 PM
$163.32
Choose your schedule
09:00 AM - 05:00 PM
$163.32
Choose your schedule
09:00 AM - 05:00 PM
$163.32
Choose your schedule
09:00 AM - 05:00 PM
$163.32
Choose your schedule
09:00 AM - 05:00 PM
$163.32
Choose your schedule
09:00 AM - 05:00 PM
$163.32
Choose your schedule
09:00 AM - 05:00 PM
$163.32
Choose your schedule
09:00 AM - 05:00 PM
$163.32
Choose your schedule
09:00 AM - 05:00 PM
$163.32
Choose your schedule
09:00 AM - 05:00 PM
$163.32
Choose your schedule
09:00 AM - 05:00 PM
$163.32
Choose your schedule
09:00 AM - 05:00 PM
$163.32
Choose your schedule
09:00 AM - 05:00 PM
$163.32
Choose your schedule
09:00 AM - 05:00 PM
$163.32
Choose your schedule
09:00 AM - 05:00 PM
$163.32
Choose your schedule
09:00 AM - 05:00 PM
$163.32
Choose your schedule
09:00 AM - 05:00 PM
$163.32
Choose your schedule
09:00 AM - 05:00 PM
$163.32
Choose your schedule
09:00 AM - 05:00 PM
$163.32
Choose your schedule
09:00 AM - 05:00 PM
$163.32
Choose your schedule
09:00 AM - 05:00 PM
$163.32
Choose your schedule
09:00 AM - 05:00 PM
$163.32
Choose your schedule
09:00 AM - 05:00 PM
$163.32
Choose your schedule
09:00 AM - 05:00 PM
$163.32
Choose your schedule
09:00 AM - 05:00 PM
$163.32
Choose your schedule
09:00 AM - 05:00 PM
$163.32
Choose your schedule
09:00 AM - 05:00 PM
$163.32
Choose your schedule
09:00 AM - 05:00 PM
$163.32
Choose your schedule
09:00 AM - 05:00 PM
$163.32
Choose your schedule
09:00 AM - 05:00 PM
$163.32
Choose your schedule
09:00 AM - 05:00 PM
$163.32
Choose your schedule
09:00 AM - 05:00 PM
$163.32
Choose your schedule
09:00 AM - 05:00 PM
$163.32
Choose your schedule
09:00 AM - 05:00 PM
$163.32
Choose your schedule
09:00 AM - 05:00 PM
$163.32
Choose your schedule
09:00 AM - 05:00 PM
$163.32
Choose your schedule
09:00 AM - 05:00 PM
$163.32
Choose your schedule
09:00 AM - 05:00 PM
$163.32
Choose your schedule
09:00 AM - 05:00 PM
$163.32
Choose your schedule
09:00 AM - 05:00 PM
$163.32
Choose your schedule
09:00 AM - 05:00 PM
$163.32
Choose your schedule
09:00 AM - 05:00 PM
$163.32
Choose your schedule
09:00 AM - 05:00 PM
$163.32
Choose your schedule
09:00 AM - 05:00 PM
$163.32
Choose your schedule
09:00 AM - 05:00 PM
$163.32
Choose your schedule
09:00 AM - 05:00 PM
$163.32
Choose your schedule
09:00 AM - 05:00 PM
$163.32
Choose your schedule
09:00 AM - 05:00 PM
$163.32
Choose your schedule
09:00 AM - 05:00 PM
$163.32
Choose your schedule
09:00 AM - 05:00 PM
$163.32
Choose your schedule
09:00 AM - 05:00 PM
$163.32
Choose your schedule
09:00 AM - 05:00 PM
$163.32
Choose your schedule
09:00 AM - 05:00 PM
$163.32
Choose your schedule
09:00 AM - 05:00 PM
$148.07
Choose your schedule
09:00 AM - 05:00 PM
$148.07
Choose your schedule
09:00 AM - 05:00 PM
$148.07
Choose your schedule
09:00 AM - 05:00 PM
$148.07
Choose your schedule
09:00 AM - 05:00 PM
$148.07
Choose your schedule
09:00 AM - 05:00 PM
$148.07
Choose your schedule
09:00 AM - 05:00 PM
$148.07
Choose your schedule
09:00 AM - 05:00 PM
$148.07
Choose your schedule
09:00 AM - 05:00 PM
$148.07
Choose your schedule
09:00 AM - 05:00 PM
$148.07
Choose your schedule
09:00 AM - 05:00 PM
$148.07
Choose your schedule
09:00 AM - 05:00 PM
$148.07
Choose your schedule
09:00 AM - 05:00 PM
$163.32
Choose your schedule
09:00 AM - 05:00 PM
$163.32
Choose your schedule
09:00 AM - 05:00 PM
$163.32
Choose your schedule
09:00 AM - 05:00 PM
$163.32
Choose your schedule
09:00 AM - 05:00 PM
$163.32
Choose your schedule
09:00 AM - 05:00 PM
$163.32
Choose your schedule
09:00 AM - 05:00 PM
$163.32
Choose your schedule
09:00 AM - 05:00 PM
$163.32
Choose your schedule
09:00 AM - 05:00 PM
$163.32
Choose your schedule
09:00 AM - 05:00 PM
$163.32
Choose your schedule
09:00 AM - 05:00 PM
$163.32
Choose your schedule
09:00 AM - 05:00 PM
$163.32
Choose your schedule
09:00 AM - 05:00 PM
$163.32
Choose your schedule
09:00 AM - 05:00 PM
$163.32
Choose your schedule
09:00 AM - 05:00 PM
$163.32
Choose your schedule
09:00 AM - 05:00 PM
$163.32
Choose your schedule
09:00 AM - 05:00 PM
$163.32
Choose your schedule
09:00 AM - 05:00 PM
$163.32
Choose your schedule
09:00 AM - 05:00 PM
$163.32
Choose your schedule
09:00 AM - 05:00 PM
$163.32
Choose your schedule
09:00 AM - 05:00 PM
$163.32
Choose your schedule
09:00 AM - 05:00 PM
$163.32
Choose your schedule
09:00 AM - 05:00 PM
$163.32
Choose your schedule
09:00 AM - 05:00 PM
$163.32
Choose your schedule
09:00 AM - 05:00 PM
$163.32
Choose your schedule
09:00 AM - 05:00 PM
$163.32
Choose your schedule
09:00 AM - 05:00 PM
$163.32
Choose your schedule
09:00 AM - 05:00 PM
$163.32
Choose your schedule
09:00 AM - 05:00 PM
$163.32
Choose your schedule
09:00 AM - 05:00 PM
$163.32
Choose your schedule
09:00 AM - 05:00 PM
$163.32
Choose your schedule
09:00 AM - 05:00 PM
$163.32
Choose your schedule
09:00 AM - 05:00 PM
$163.32
Choose your schedule
09:00 AM - 05:00 PM
$163.32
Choose your schedule
09:00 AM - 05:00 PM
$163.32
Choose your schedule
09:00 AM - 05:00 PM
$163.32
Choose your schedule
09:00 AM - 05:00 PM
$163.32
Choose your schedule
09:00 AM - 05:00 PM
$163.32
Choose your schedule
09:00 AM - 05:00 PM
$163.32
Choose your schedule
09:00 AM - 05:00 PM
$163.32
Choose your schedule
09:00 AM - 05:00 PM
$163.32
Choose your schedule
09:00 AM - 05:00 PM
$163.32
Choose your schedule
09:00 AM - 05:00 PM
$163.32
Choose your schedule
09:00 AM - 05:00 PM
$163.32
Choose your schedule
09:00 AM - 05:00 PM
$163.32
Choose your schedule
09:00 AM - 05:00 PM
$163.32
Choose your schedule
09:00 AM - 05:00 PM
$163.32
Choose your schedule
09:00 AM - 05:00 PM
$163.32
Choose your schedule
09:00 AM - 05:00 PM
$163.32
Choose your schedule
09:00 AM - 05:00 PM
$163.32
Choose your schedule
09:00 AM - 05:00 PM
$163.32
Choose your schedule
09:00 AM - 05:00 PM
$163.32
Choose your schedule
09:00 AM - 05:00 PM
$163.32
Choose your schedule
09:00 AM - 05:00 PM
$163.32
Choose your schedule
09:00 AM - 05:00 PM
$163.32
Choose your schedule
09:00 AM - 05:00 PM
$163.32
Choose your schedule
09:00 AM - 05:00 PM
$163.32
Choose your schedule
09:00 AM - 05:00 PM
$163.32
Choose your schedule
09:00 AM - 05:00 PM
$163.32
Choose your schedule
09:00 AM - 05:00 PM
$163.32
Choose your schedule
09:00 AM - 05:00 PM
$163.32
Choose your schedule
09:00 AM - 05:00 PM
$163.32
Choose your schedule
09:00 AM - 05:00 PM
$163.32
Choose your schedule
09:00 AM - 05:00 PM
$163.32
Choose your schedule
09:00 AM - 05:00 PM
$163.32
Choose your schedule
09:00 AM - 05:00 PM
$163.32
Choose your schedule
09:00 AM - 05:00 PM
$163.32
Choose your schedule
09:00 AM - 05:00 PM
$163.32
Choose your schedule
09:00 AM - 05:00 PM
$163.32
Choose your schedule
09:00 AM - 05:00 PM
$163.32
Choose your schedule
09:00 AM - 05:00 PM
$163.32
Choose your schedule
09:00 AM - 05:00 PM
$163.32
Choose your schedule
09:00 AM - 05:00 PM
$163.32
Choose your schedule
09:00 AM - 05:00 PM
$163.32
Choose your schedule
09:00 AM - 05:00 PM
$163.32
Choose your schedule
09:00 AM - 05:00 PM
$163.32
Choose your schedule
09:00 AM - 05:00 PM
$163.32
Choose your schedule
09:00 AM - 05:00 PM
$163.32
Choose your schedule
09:00 AM - 05:00 PM
$163.32
Choose your schedule
09:00 AM - 05:00 PM
$163.32
Choose your schedule
09:00 AM - 05:00 PM
$163.32
Choose your schedule
09:00 AM - 05:00 PM
$163.32
Choose your schedule
09:00 AM - 05:00 PM
$163.32
Choose your schedule
09:00 AM - 05:00 PM
$163.32
Choose your schedule
09:00 AM - 05:00 PM
$163.32
Choose your schedule
09:00 AM - 05:00 PM
$163.32
Choose your schedule
09:00 AM - 05:00 PM
$163.32
Choose your schedule
09:00 AM - 05:00 PM
$163.32
Choose your schedule
09:00 AM - 05:00 PM
$163.32
Choose your schedule
09:00 AM - 05:00 PM
$163.32
Choose your schedule
09:00 AM - 05:00 PM
$163.32
Choose your schedule
09:00 AM - 05:00 PM
$163.32
Choose your schedule
09:00 AM - 05:00 PM
$163.32
Choose your schedule
09:00 AM - 05:00 PM
$163.32
Choose your schedule
09:00 AM - 05:00 PM
$163.32
Choose your schedule
09:00 AM - 05:00 PM
$163.32
Choose your schedule
09:00 AM - 05:00 PM
$163.32
Choose your schedule
09:00 AM - 05:00 PM
$163.32
Choose your schedule
09:00 AM - 05:00 PM
$163.32
Choose your schedule
09:00 AM - 05:00 PM
$163.32
Choose your schedule
09:00 AM - 05:00 PM
$163.32
Choose your schedule
09:00 AM - 05:00 PM
$163.32
Choose your schedule
09:00 AM - 05:00 PM
$163.32
Choose your schedule
09:00 AM - 05:00 PM
$163.32
Choose your schedule
09:00 AM - 05:00 PM
$163.32
Choose your schedule
09:00 AM - 05:00 PM
$163.32
Choose your schedule
09:00 AM - 05:00 PM
$163.32
Choose your schedule
09:00 AM - 05:00 PM
$163.32
Choose your schedule
09:00 AM - 05:00 PM
$163.32
Choose your schedule
09:00 AM - 05:00 PM
$163.32
Choose your schedule
09:00 AM - 05:00 PM
$163.32
Choose your schedule
09:00 AM - 05:00 PM
$163.32
Choose your schedule
09:00 AM - 05:00 PM
$163.32
Choose your schedule
09:00 AM - 05:00 PM
$163.32
Choose your schedule
09:00 AM - 05:00 PM
$163.32
Choose your schedule
09:00 AM - 05:00 PM
$163.32
Choose your schedule
09:00 AM - 05:00 PM
$163.32
Choose your schedule
09:00 AM - 05:00 PM
$163.32
Choose your schedule
09:00 AM - 05:00 PM
$163.32
Choose your schedule
09:00 AM - 05:00 PM
$163.32
Choose your schedule
09:00 AM - 05:00 PM
$163.32
Choose your schedule
09:00 AM - 05:00 PM
$163.32
Choose your schedule
09:00 AM - 05:00 PM
$163.32
Choose your schedule
09:00 AM - 05:00 PM
$163.32
Choose your schedule
09:00 AM - 05:00 PM
$163.32
Choose your schedule
09:00 AM - 05:00 PM
$163.32
Choose your schedule
09:00 AM - 05:00 PM
$163.32
Choose your schedule
09:00 AM - 05:00 PM
$163.32
Choose your schedule
09:00 AM - 05:00 PM
$163.32
Choose your schedule
09:00 AM - 05:00 PM
$163.32
Choose your schedule
09:00 AM - 05:00 PM
$163.32
Choose your schedule
09:00 AM - 05:00 PM
$163.32
Choose your schedule
09:00 AM - 05:00 PM
$163.32
Choose your schedule
09:00 AM - 05:00 PM
$163.32
Choose your schedule
09:00 AM - 05:00 PM
$163.32
Choose your schedule
09:00 AM - 05:00 PM
$163.32
Choose your schedule
09:00 AM - 05:00 PM
$163.32
Choose your schedule
09:00 AM - 05:00 PM
$163.32
Choose your schedule
09:00 AM - 05:00 PM
$163.32
Choose your schedule
09:00 AM - 05:00 PM
$163.32
Choose your schedule
09:00 AM - 05:00 PM
$163.32
Choose your schedule
09:00 AM - 05:00 PM
$163.32
Choose your schedule
09:00 AM - 05:00 PM
$163.32
Choose your schedule
09:00 AM - 05:00 PM
$163.32
Choose your schedule
09:00 AM - 05:00 PM
$163.32
Choose your schedule
09:00 AM - 05:00 PM
$163.32
Choose your schedule
09:00 AM - 05:00 PM
$163.32
Choose your schedule
09:00 AM - 05:00 PM
$163.32
Choose your schedule
09:00 AM - 05:00 PM
$163.32
About the Experience
On this tour we will explore the village of Sete Cidades, which is justifiably famous for the beauty of its lakes and surrounding hills. At the mountain top, two impressive lakes have formed in the volcanic caldera (basin), one with blue water and the other green (Lagoa Azul and Lagoa Verde), an incredible natural phenomenon and a sight not to be missed! Along the way, the tour will also take you to many other picturesque spots, including lakes (Lagoa das Empadadas, Lagoa de Santiago) and sights less known but well worth a visit, due to their natural beauty.
After exploring the area of Sete Cidades, we will visit the coastal village of Mosteiros, which boasts natural swimming pools, a fishing harbor and beach with striking, black basalt sand. On returning to Ponta Delgada, we will also visit the area of Ginetes and Ferraria, a bathing area where the sea water is warm due to fumaroles (hot steam geysers) off the coast. This is just a selection of the places waiting to be discovered when you travel with us on this tour into the wild beauties of the island!
Lunch is included in the tour.
Pick-up: Pick-up at the hotel included in Ponta Delgada city. Outside the city, may have a surcharge.
Terms and Conditions
Cancellations only up to 14 days prior to activity.
Activity provider policies
Changes to the reservation
The company has the right to modify or cancel your reservation, whenever there are adverse weather conditions.
The company has the right to modify or cancel your reservation, whenever the minimum number of participants is not met.
The company will have access to the contact information of the hotel where the client is accommodated, whenever this information is available (to facilitate the contact).
The company may contact the client up to 1 day before in order to communicate any eventual alterations.
In case it wasn't possible to contact the client, the alterations will be communicate when the client reaches the company's headquarters.
Earn $500*
towards your next trip
Join our Travel Rewards program and receive $500 just for signing up! As a Travel Rewards Member, you'll receive exclusive offers and early access to special deals and sales.