Thematic Tours: Furnas: Night Thermal Bath and Dinner
Location: São Miguel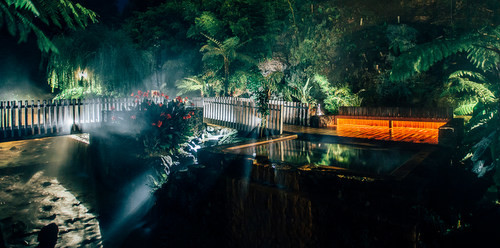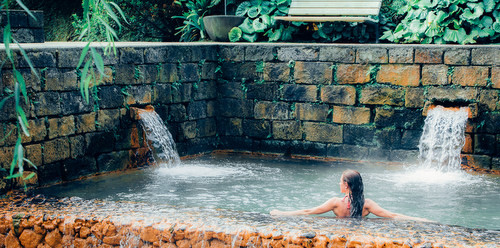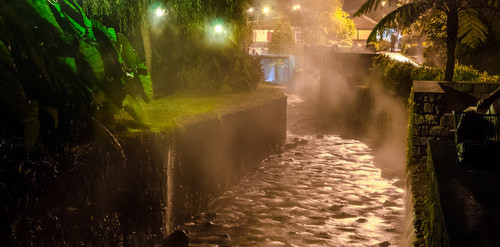 Choose your schedule
06:15 PM - 11:30 PM
$151.82
Choose your schedule
06:15 PM - 11:30 PM
$151.82
Choose your schedule
06:15 PM - 11:30 PM
$151.82
Choose your schedule
06:15 PM - 11:30 PM
$151.82
Choose your schedule
06:15 PM - 11:30 PM
$151.82
Choose your schedule
06:15 PM - 11:30 PM
$151.82
Choose your schedule
06:15 PM - 11:30 PM
$151.82
Choose your schedule
06:15 PM - 11:30 PM
$151.82
Choose your schedule
06:15 PM - 11:30 PM
$151.82
Choose your schedule
06:15 PM - 11:30 PM
$151.82
Choose your schedule
06:15 PM - 11:30 PM
$151.82
Choose your schedule
06:15 PM - 11:30 PM
$151.82
Choose your schedule
06:15 PM - 11:30 PM
$151.82
Choose your schedule
06:15 PM - 11:30 PM
$151.82
Choose your schedule
06:15 PM - 11:30 PM
$151.82
Choose your schedule
06:15 PM - 11:30 PM
$151.82
Choose your schedule
06:15 PM - 11:30 PM
$151.82
Choose your schedule
06:15 PM - 11:30 PM
$151.82
Choose your schedule
06:15 PM - 11:30 PM
$151.82
Choose your schedule
06:15 PM - 11:30 PM
$151.82
Choose your schedule
06:15 PM - 11:30 PM
$151.82
Choose your schedule
06:15 PM - 11:30 PM
$151.82
Choose your schedule
06:15 PM - 11:30 PM
$151.82
Choose your schedule
06:15 PM - 11:30 PM
$151.82
Choose your schedule
06:15 PM - 11:30 PM
$151.82
Choose your schedule
06:15 PM - 11:30 PM
$151.82
Choose your schedule
06:15 PM - 11:30 PM
$151.82
Choose your schedule
06:15 PM - 11:30 PM
$151.82
Choose your schedule
06:15 PM - 11:30 PM
$151.82
Choose your schedule
06:15 PM - 11:30 PM
$151.82
Choose your schedule
06:15 PM - 11:30 PM
$151.82
Choose your schedule
06:15 PM - 11:30 PM
$151.82
Choose your schedule
06:15 PM - 11:30 PM
$151.82
Choose your schedule
06:15 PM - 11:30 PM
$151.82
Choose your schedule
06:15 PM - 11:30 PM
$151.82
Choose your schedule
06:15 PM - 11:30 PM
$151.82
Choose your schedule
06:15 PM - 11:30 PM
$151.82
Choose your schedule
06:15 PM - 11:30 PM
$151.82
Choose your schedule
06:15 PM - 11:30 PM
$151.82
Choose your schedule
06:15 PM - 11:30 PM
$151.82
Choose your schedule
06:15 PM - 11:30 PM
$151.82
Choose your schedule
06:15 PM - 11:30 PM
$151.82
Choose your schedule
06:15 PM - 11:30 PM
$151.82
Choose your schedule
06:15 PM - 11:30 PM
$151.82
Choose your schedule
06:15 PM - 11:30 PM
$151.82
Choose your schedule
06:15 PM - 11:30 PM
$151.82
Choose your schedule
06:15 PM - 11:30 PM
$151.82
Choose your schedule
06:15 PM - 11:30 PM
$151.82
Choose your schedule
06:15 PM - 11:30 PM
$151.82
Choose your schedule
06:15 PM - 11:30 PM
$151.82
Choose your schedule
06:15 PM - 11:30 PM
$151.82
Choose your schedule
06:15 PM - 11:30 PM
$151.82
Choose your schedule
06:15 PM - 11:30 PM
$151.82
Choose your schedule
06:15 PM - 11:30 PM
$151.82
Choose your schedule
06:15 PM - 11:30 PM
$151.82
Choose your schedule
06:15 PM - 11:30 PM
$151.82
Choose your schedule
06:15 PM - 11:30 PM
$151.82
Choose your schedule
06:15 PM - 11:30 PM
$151.82
Choose your schedule
06:15 PM - 11:30 PM
$151.82
Choose your schedule
06:15 PM - 11:30 PM
$151.82
Choose your schedule
06:15 PM - 11:30 PM
$151.82
Choose your schedule
06:15 PM - 11:30 PM
$151.82
Choose your schedule
06:15 PM - 11:30 PM
$151.82
Choose your schedule
06:15 PM - 11:30 PM
$151.82
Choose your schedule
06:15 PM - 11:30 PM
$151.82
Choose your schedule
06:15 PM - 11:30 PM
$151.82
Choose your schedule
06:15 PM - 11:30 PM
$151.82
Choose your schedule
06:15 PM - 11:30 PM
$151.82
Choose your schedule
06:15 PM - 11:30 PM
$151.82
Choose your schedule
06:15 PM - 11:30 PM
$151.82
Choose your schedule
06:15 PM - 11:30 PM
$151.82
Choose your schedule
06:15 PM - 11:30 PM
$151.82
Choose your schedule
06:15 PM - 11:30 PM
$151.82
Choose your schedule
06:15 PM - 11:30 PM
$151.82
Choose your schedule
06:15 PM - 11:30 PM
$151.82
Choose your schedule
06:15 PM - 11:30 PM
$151.82
Choose your schedule
06:15 PM - 11:30 PM
$151.82
Choose your schedule
06:15 PM - 11:30 PM
$151.82
Choose your schedule
06:15 PM - 11:30 PM
$151.82
Choose your schedule
06:15 PM - 11:30 PM
$151.82
Choose your schedule
06:15 PM - 11:30 PM
$151.82
Choose your schedule
06:15 PM - 11:30 PM
$151.82
Choose your schedule
06:15 PM - 11:30 PM
$151.82
Choose your schedule
06:15 PM - 11:30 PM
$151.82
Choose your schedule
06:15 PM - 11:30 PM
$151.82
Choose your schedule
06:15 PM - 11:30 PM
$151.82
Choose your schedule
06:15 PM - 11:30 PM
$151.82
Choose your schedule
06:15 PM - 11:30 PM
$151.82
Choose your schedule
06:15 PM - 11:30 PM
$151.82
Choose your schedule
06:15 PM - 11:30 PM
$151.82
Choose your schedule
06:15 PM - 11:30 PM
$151.82
Choose your schedule
06:15 PM - 11:30 PM
$151.82
Choose your schedule
06:15 PM - 11:30 PM
$151.82
Choose your schedule
06:15 PM - 11:30 PM
$151.82
Choose your schedule
06:15 PM - 11:30 PM
$151.82
Choose your schedule
06:15 PM - 11:30 PM
$151.82
Choose your schedule
06:15 PM - 11:30 PM
$151.82
Choose your schedule
06:15 PM - 11:30 PM
$151.82
Choose your schedule
06:15 PM - 11:30 PM
$151.82
Choose your schedule
06:15 PM - 11:30 PM
$151.82
Choose your schedule
06:15 PM - 11:30 PM
$151.82
Choose your schedule
06:15 PM - 11:30 PM
$151.82
Choose your schedule
06:15 PM - 11:30 PM
$151.82
Choose your schedule
06:15 PM - 11:30 PM
$151.82
Choose your schedule
06:15 PM - 11:30 PM
$151.82
Choose your schedule
06:15 PM - 11:30 PM
$151.82
Choose your schedule
06:15 PM - 11:30 PM
$151.82
Choose your schedule
06:15 PM - 11:30 PM
$151.82
Choose your schedule
06:15 PM - 11:30 PM
$151.82
Choose your schedule
06:15 PM - 11:30 PM
$151.82
Choose your schedule
06:15 PM - 11:30 PM
$151.82
Choose your schedule
06:15 PM - 11:30 PM
$151.82
Choose your schedule
06:15 PM - 11:30 PM
$151.82
Choose your schedule
06:15 PM - 11:30 PM
$151.82
Choose your schedule
06:15 PM - 11:30 PM
$151.82
Choose your schedule
06:15 PM - 11:30 PM
$151.82
Choose your schedule
06:15 PM - 11:30 PM
$151.82
Choose your schedule
06:15 PM - 11:30 PM
$151.82
Choose your schedule
06:15 PM - 11:30 PM
$151.82
Choose your schedule
06:15 PM - 11:30 PM
$151.82
Choose your schedule
06:15 PM - 11:30 PM
$151.82
Choose your schedule
06:15 PM - 11:30 PM
$151.82
Choose your schedule
06:15 PM - 11:30 PM
$151.82
Choose your schedule
06:15 PM - 11:30 PM
$151.82
Choose your schedule
06:15 PM - 11:30 PM
$151.82
Choose your schedule
06:15 PM - 11:30 PM
$151.82
Choose your schedule
06:15 PM - 11:30 PM
$151.82
Choose your schedule
06:15 PM - 11:30 PM
$151.82
Choose your schedule
06:15 PM - 11:30 PM
$151.82
Choose your schedule
06:15 PM - 11:30 PM
$151.82
Choose your schedule
06:15 PM - 11:30 PM
$151.82
Choose your schedule
06:15 PM - 11:30 PM
$151.82
Choose your schedule
06:15 PM - 11:30 PM
$151.82
Choose your schedule
06:15 PM - 11:30 PM
$151.82
Choose your schedule
06:15 PM - 11:30 PM
$151.82
Choose your schedule
06:15 PM - 11:30 PM
$151.82
Choose your schedule
06:15 PM - 11:30 PM
$151.82
Choose your schedule
06:15 PM - 11:30 PM
$151.82
Choose your schedule
06:15 PM - 11:30 PM
$151.82
Choose your schedule
06:15 PM - 11:30 PM
$151.82
Choose your schedule
06:15 PM - 11:30 PM
$151.82
Choose your schedule
06:15 PM - 11:30 PM
$151.82
Choose your schedule
06:15 PM - 11:30 PM
$151.82
Choose your schedule
06:15 PM - 11:30 PM
$151.82
Choose your schedule
06:15 PM - 11:30 PM
$151.82
Choose your schedule
06:15 PM - 11:30 PM
$151.82
Choose your schedule
06:15 PM - 11:30 PM
$151.82
Choose your schedule
06:15 PM - 11:30 PM
$151.82
Choose your schedule
06:15 PM - 11:30 PM
$151.82
Choose your schedule
06:15 PM - 11:30 PM
$151.82
Choose your schedule
06:15 PM - 11:30 PM
$151.82
Choose your schedule
06:15 PM - 11:30 PM
$151.82
Choose your schedule
06:15 PM - 11:30 PM
$151.82
Choose your schedule
06:15 PM - 11:30 PM
$151.82
Choose your schedule
06:15 PM - 11:30 PM
$151.82
Choose your schedule
06:15 PM - 11:30 PM
$151.82
Choose your schedule
06:15 PM - 11:30 PM
$151.82
Choose your schedule
06:15 PM - 11:30 PM
$151.82
Choose your schedule
06:15 PM - 11:30 PM
$151.82
Choose your schedule
06:15 PM - 11:30 PM
$151.82
Choose your schedule
06:15 PM - 11:30 PM
$151.82
Choose your schedule
06:15 PM - 11:30 PM
$151.82
Choose your schedule
06:15 PM - 11:30 PM
$151.82
Choose your schedule
06:15 PM - 11:30 PM
$151.82
Choose your schedule
06:15 PM - 11:30 PM
$151.82
Choose your schedule
06:15 PM - 11:30 PM
$151.82
Choose your schedule
06:15 PM - 11:30 PM
$151.82
About the Experience
We love to relax in the thermal waters at night, when everything is calm, the temperature is more adequate and there's a magical atmosphere. Why not offer this experience to those who visit us?
Forget the crowded and lousy environment, as well as the hot sunlight. This thermal bath always makes everybody hungry so we take the time to have a dinner close by.
Before arriving at Furnas we make a visit to the viewpoint of Pico do Ferro, enjoying a panoramic view of the volcanic crater of Furnas. The entrance time in the thermal baths can be personalized either before or after our dinner. We drive to the hot springs of Poça da Dona Beija. Here we will have a great time of relaxation. It is believed this water has medicinal properties! We will also have our dinner in Furnas settlement, in one of our trusted restaurants, before returning to your accommodation.
Don't forget to bring a towell, swimsuit and footwear.
Pick-up: Pickup is included in hotels located in the city of Ponta Delgada. If you are staying outside of Ponta Delgada, you will be provided with a meeting point location.
Terms and Conditions
Cancellations only up to 2 days prior to activity.
Activity provider policies
Cancelations
This experience can only be canceled free of charge 72 hours prior to the activity date. Any cancelations made after this date are non-refundable.
Earn $500*
towards your next trip
Join our Travel Rewards program and receive $500 just for signing up! As a Travel Rewards Member, you'll receive exclusive offers and early access to special deals and sales.