Van Tours: Nordeste
Location: São Miguel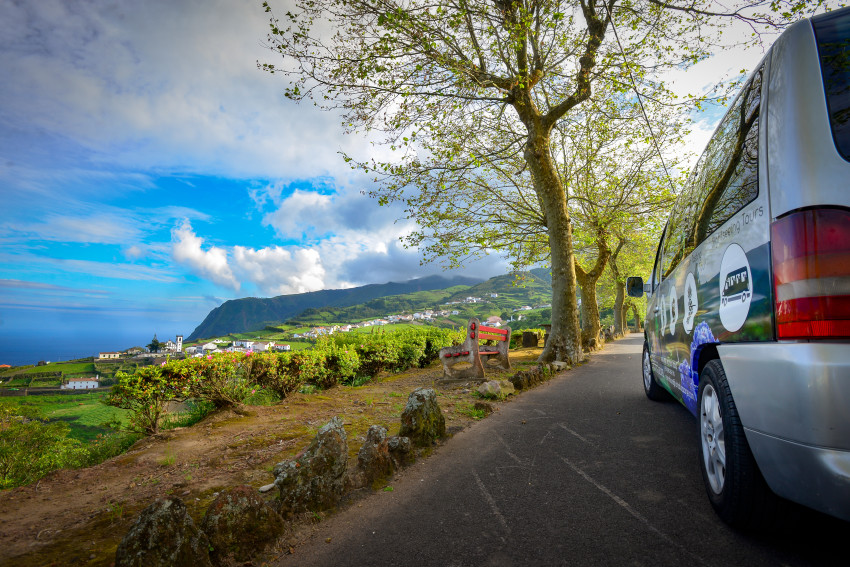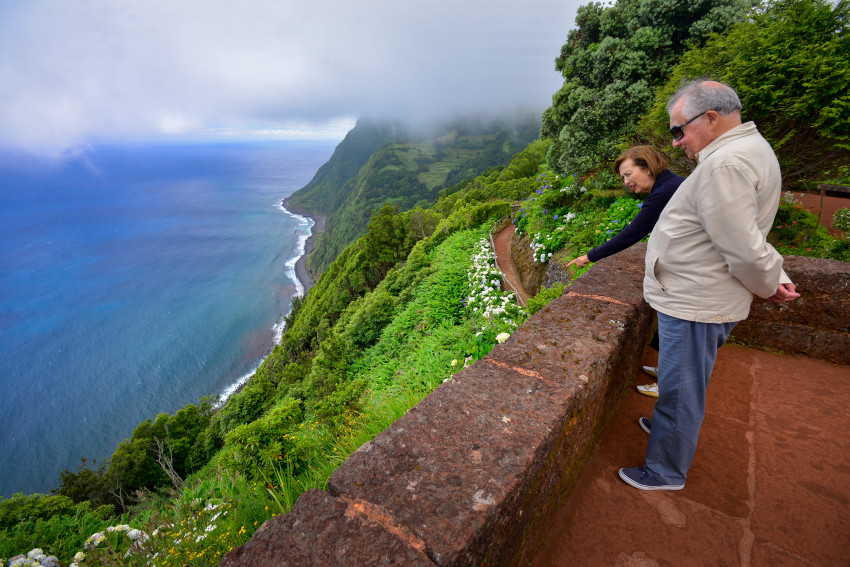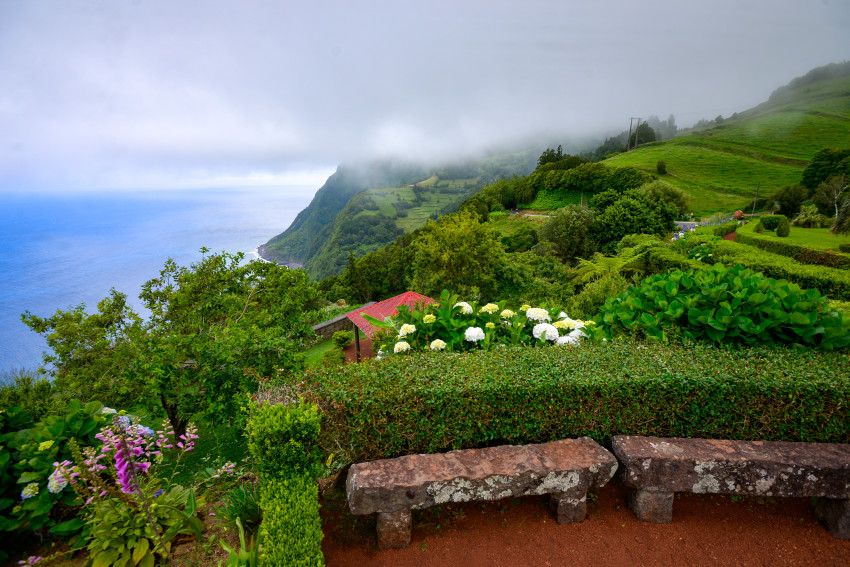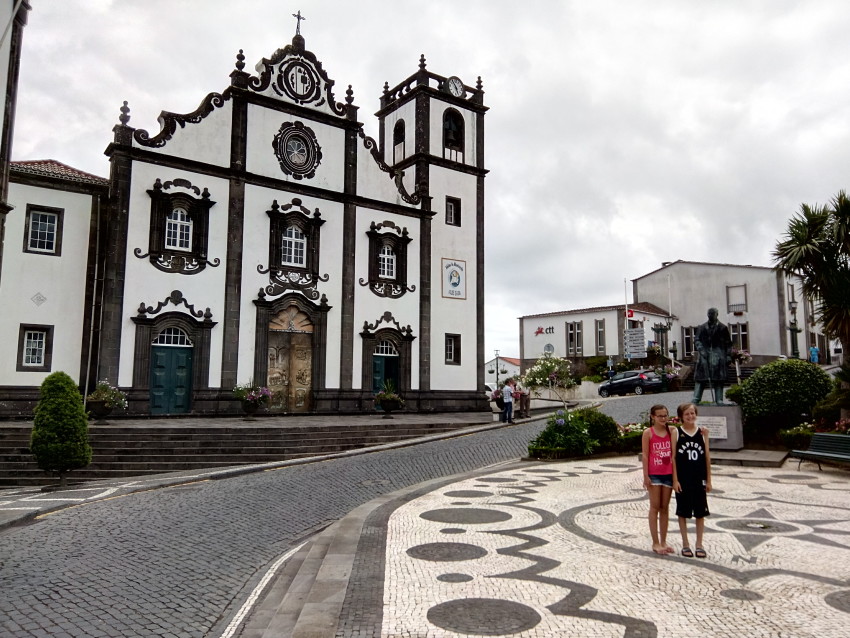 Choose your schedule
09:15 AM - 05:15 PM
$152.30
Choose your schedule
09:15 AM - 05:15 PM
$152.30
Choose your schedule
09:15 AM - 05:15 PM
$152.30
Choose your schedule
09:15 AM - 05:15 PM
$152.30
Choose your schedule
09:15 AM - 05:15 PM
$152.30
Choose your schedule
09:15 AM - 05:15 PM
$152.30
Choose your schedule
09:15 AM - 05:15 PM
$152.30
Choose your schedule
09:15 AM - 05:15 PM
$152.30
Choose your schedule
09:15 AM - 05:15 PM
$152.30
Choose your schedule
09:15 AM - 05:15 PM
$152.30
Choose your schedule
09:15 AM - 05:15 PM
$152.30
Choose your schedule
09:15 AM - 05:15 PM
$152.30
Choose your schedule
09:15 AM - 05:15 PM
$152.30
Choose your schedule
09:15 AM - 05:15 PM
$152.30
Choose your schedule
09:15 AM - 05:15 PM
$152.30
Choose your schedule
09:15 AM - 05:15 PM
$152.30
Choose your schedule
09:15 AM - 05:15 PM
$152.30
Choose your schedule
09:15 AM - 05:15 PM
$152.30
Choose your schedule
09:15 AM - 05:15 PM
$152.30
Choose your schedule
09:15 AM - 05:15 PM
$152.30
Choose your schedule
09:15 AM - 05:15 PM
$152.30
Choose your schedule
09:15 AM - 05:15 PM
$163.18
Choose your schedule
09:15 AM - 05:15 PM
$163.18
Choose your schedule
09:15 AM - 05:15 PM
$163.18
Choose your schedule
09:15 AM - 05:15 PM
$163.18
Choose your schedule
09:15 AM - 05:15 PM
$163.18
Choose your schedule
09:15 AM - 05:15 PM
$163.18
Choose your schedule
09:15 AM - 05:15 PM
$163.18
Choose your schedule
09:15 AM - 05:15 PM
$163.18
Choose your schedule
09:15 AM - 05:15 PM
$163.18
Choose your schedule
09:15 AM - 05:15 PM
$163.18
Choose your schedule
09:15 AM - 05:15 PM
$163.18
Choose your schedule
09:15 AM - 05:15 PM
$163.18
Choose your schedule
09:15 AM - 05:15 PM
$163.18
Choose your schedule
09:15 AM - 05:15 PM
$163.18
Choose your schedule
09:15 AM - 05:15 PM
$163.18
Choose your schedule
09:15 AM - 05:15 PM
$163.18
Choose your schedule
09:15 AM - 05:15 PM
$163.18
Choose your schedule
09:15 AM - 05:15 PM
$163.18
Choose your schedule
09:15 AM - 05:15 PM
$163.18
Choose your schedule
09:15 AM - 05:15 PM
$163.18
Choose your schedule
09:15 AM - 05:15 PM
$163.18
Choose your schedule
09:15 AM - 05:15 PM
$163.18
Choose your schedule
09:15 AM - 05:15 PM
$163.18
Choose your schedule
09:15 AM - 05:15 PM
$163.18
Choose your schedule
09:15 AM - 05:15 PM
$163.18
Choose your schedule
09:15 AM - 05:15 PM
$163.18
Choose your schedule
09:15 AM - 05:15 PM
$163.18
Choose your schedule
09:15 AM - 05:15 PM
$163.18
Choose your schedule
09:15 AM - 05:15 PM
$163.18
Choose your schedule
09:15 AM - 05:15 PM
$163.18
Choose your schedule
09:15 AM - 05:15 PM
$163.18
Choose your schedule
09:15 AM - 05:15 PM
$163.18
Choose your schedule
09:15 AM - 05:15 PM
$163.18
Choose your schedule
09:15 AM - 05:15 PM
$163.18
Choose your schedule
09:15 AM - 05:15 PM
$163.18
Choose your schedule
09:15 AM - 05:15 PM
$163.18
Choose your schedule
09:15 AM - 05:15 PM
$163.18
Choose your schedule
09:15 AM - 05:15 PM
$163.18
Choose your schedule
09:15 AM - 05:15 PM
$163.18
Choose your schedule
09:15 AM - 05:15 PM
$163.18
Choose your schedule
09:15 AM - 05:15 PM
$163.18
Choose your schedule
09:15 AM - 05:15 PM
$163.18
Choose your schedule
09:15 AM - 05:15 PM
$163.18
Choose your schedule
09:15 AM - 05:15 PM
$163.18
Choose your schedule
09:15 AM - 05:15 PM
$163.18
Choose your schedule
09:15 AM - 05:15 PM
$163.18
Choose your schedule
09:15 AM - 05:15 PM
$163.18
Choose your schedule
09:15 AM - 05:15 PM
$163.18
Choose your schedule
09:15 AM - 05:15 PM
$163.18
Choose your schedule
09:15 AM - 05:15 PM
$163.18
Choose your schedule
09:15 AM - 05:15 PM
$163.18
Choose your schedule
09:15 AM - 05:15 PM
$163.18
Choose your schedule
09:15 AM - 05:15 PM
$163.18
Choose your schedule
09:15 AM - 05:15 PM
$163.18
Choose your schedule
09:15 AM - 05:15 PM
$163.18
Choose your schedule
09:15 AM - 05:15 PM
$163.18
Choose your schedule
09:15 AM - 05:15 PM
$163.18
Choose your schedule
09:15 AM - 05:15 PM
$163.18
Choose your schedule
09:15 AM - 05:15 PM
$163.18
Choose your schedule
09:15 AM - 05:15 PM
$163.18
Choose your schedule
09:15 AM - 05:15 PM
$163.18
Choose your schedule
09:15 AM - 05:15 PM
$163.18
Choose your schedule
09:15 AM - 05:15 PM
$163.18
Choose your schedule
09:15 AM - 05:15 PM
$163.18
Choose your schedule
09:15 AM - 05:15 PM
$163.18
Choose your schedule
09:15 AM - 05:15 PM
$163.18
Choose your schedule
09:15 AM - 05:15 PM
$163.18
Choose your schedule
09:15 AM - 05:15 PM
$163.18
Choose your schedule
09:15 AM - 05:15 PM
$163.18
Choose your schedule
09:15 AM - 05:15 PM
$163.18
Choose your schedule
09:15 AM - 05:15 PM
$163.18
Choose your schedule
09:15 AM - 05:15 PM
$163.18
Choose your schedule
09:15 AM - 05:15 PM
$163.18
Choose your schedule
09:15 AM - 05:15 PM
$163.18
Choose your schedule
09:15 AM - 05:15 PM
$163.18
Choose your schedule
09:15 AM - 05:15 PM
$163.18
Choose your schedule
09:15 AM - 05:15 PM
$163.18
Choose your schedule
09:15 AM - 05:15 PM
$163.18
Choose your schedule
09:15 AM - 05:15 PM
$163.18
Choose your schedule
09:15 AM - 05:15 PM
$163.18
Choose your schedule
09:15 AM - 05:15 PM
$163.18
Choose your schedule
09:15 AM - 05:15 PM
$163.18
Choose your schedule
09:15 AM - 05:15 PM
$163.18
Choose your schedule
09:15 AM - 05:15 PM
$163.18
Choose your schedule
09:15 AM - 05:15 PM
$163.18
Choose your schedule
09:15 AM - 05:15 PM
$163.18
Choose your schedule
09:15 AM - 05:15 PM
$163.18
Choose your schedule
09:15 AM - 05:15 PM
$163.18
Choose your schedule
09:15 AM - 05:15 PM
$163.18
Choose your schedule
09:15 AM - 05:15 PM
$163.18
Choose your schedule
09:15 AM - 05:15 PM
$163.18
Choose your schedule
09:15 AM - 05:15 PM
$163.18
Choose your schedule
09:15 AM - 05:15 PM
$163.18
Choose your schedule
09:15 AM - 05:15 PM
$163.18
Choose your schedule
09:15 AM - 05:15 PM
$163.18
Choose your schedule
09:15 AM - 05:15 PM
$163.18
Choose your schedule
09:15 AM - 05:15 PM
$163.18
Choose your schedule
09:15 AM - 05:15 PM
$163.18
Choose your schedule
09:15 AM - 05:15 PM
$163.18
Choose your schedule
09:15 AM - 05:15 PM
$163.18
Choose your schedule
09:15 AM - 05:15 PM
$163.18
Choose your schedule
09:15 AM - 05:15 PM
$163.18
Choose your schedule
09:15 AM - 05:15 PM
$163.18
Choose your schedule
09:15 AM - 05:15 PM
$163.18
Choose your schedule
09:15 AM - 05:15 PM
$163.18
Choose your schedule
09:15 AM - 05:15 PM
$163.18
Choose your schedule
09:15 AM - 05:15 PM
$163.18
Choose your schedule
09:15 AM - 05:15 PM
$163.18
Choose your schedule
09:15 AM - 05:15 PM
$163.18
Choose your schedule
09:15 AM - 05:15 PM
$163.18
Choose your schedule
09:15 AM - 05:15 PM
$163.18
Choose your schedule
09:15 AM - 05:15 PM
$163.18
Choose your schedule
09:15 AM - 05:15 PM
$163.18
Choose your schedule
09:15 AM - 05:15 PM
$163.18
Choose your schedule
09:15 AM - 05:15 PM
$163.18
Choose your schedule
09:15 AM - 05:15 PM
$163.18
Choose your schedule
09:15 AM - 05:15 PM
$163.18
Choose your schedule
09:15 AM - 05:15 PM
$163.18
Choose your schedule
09:15 AM - 05:15 PM
$163.18
Choose your schedule
09:15 AM - 05:15 PM
$163.18
Choose your schedule
09:15 AM - 05:15 PM
$163.18
Choose your schedule
09:15 AM - 05:15 PM
$163.18
Choose your schedule
09:15 AM - 05:15 PM
$163.18
Choose your schedule
09:15 AM - 05:15 PM
$163.18
Choose your schedule
09:15 AM - 05:15 PM
$163.18
Choose your schedule
09:15 AM - 05:15 PM
$163.18
Choose your schedule
09:15 AM - 05:15 PM
$163.18
Choose your schedule
09:15 AM - 05:15 PM
$163.18
Choose your schedule
09:15 AM - 05:15 PM
$163.18
Choose your schedule
09:15 AM - 05:15 PM
$163.18
Choose your schedule
09:15 AM - 05:15 PM
$163.18
Choose your schedule
09:15 AM - 05:15 PM
$163.18
Choose your schedule
09:15 AM - 05:15 PM
$163.18
Choose your schedule
09:15 AM - 05:15 PM
$163.18
Choose your schedule
09:15 AM - 05:15 PM
$163.18
Choose your schedule
09:15 AM - 05:15 PM
$163.18
Choose your schedule
09:15 AM - 05:15 PM
$163.18
Choose your schedule
09:15 AM - 05:15 PM
$163.18
Choose your schedule
09:15 AM - 05:15 PM
$163.18
Choose your schedule
09:15 AM - 05:15 PM
$163.18
Choose your schedule
09:15 AM - 05:15 PM
$163.18
Choose your schedule
09:15 AM - 05:15 PM
$163.18
Choose your schedule
09:15 AM - 05:15 PM
$163.18
Choose your schedule
09:15 AM - 05:15 PM
$163.18
Choose your schedule
09:15 AM - 05:15 PM
$163.18
Choose your schedule
09:15 AM - 05:15 PM
$163.18
Choose your schedule
09:15 AM - 05:15 PM
$163.18
Choose your schedule
09:15 AM - 05:15 PM
$163.18
Choose your schedule
09:15 AM - 05:15 PM
$163.18
Choose your schedule
09:15 AM - 05:15 PM
$163.18
Choose your schedule
09:15 AM - 05:15 PM
$163.18
Choose your schedule
09:15 AM - 05:15 PM
$163.18
Choose your schedule
09:15 AM - 05:15 PM
$163.18
Choose your schedule
09:15 AM - 05:15 PM
$163.18
Choose your schedule
09:15 AM - 05:15 PM
$163.18
Choose your schedule
09:15 AM - 05:15 PM
$163.18
Choose your schedule
09:15 AM - 05:15 PM
$163.18
Choose your schedule
09:15 AM - 05:15 PM
$163.18
Choose your schedule
09:15 AM - 05:15 PM
$163.18
Choose your schedule
09:15 AM - 05:15 PM
$163.18
Choose your schedule
09:15 AM - 05:15 PM
$163.18
Choose your schedule
09:15 AM - 05:15 PM
$163.18
Choose your schedule
09:15 AM - 05:15 PM
$163.18
Choose your schedule
09:15 AM - 05:15 PM
$163.18
Choose your schedule
09:15 AM - 05:15 PM
$163.18
Choose your schedule
09:15 AM - 05:15 PM
$163.18
Choose your schedule
09:15 AM - 05:15 PM
$163.18
Choose your schedule
09:15 AM - 05:15 PM
$163.18
Choose your schedule
09:15 AM - 05:15 PM
$163.18
Choose your schedule
09:15 AM - 05:15 PM
$163.18
Choose your schedule
09:15 AM - 05:15 PM
$163.18
Choose your schedule
09:15 AM - 05:15 PM
$163.18
Choose your schedule
09:15 AM - 05:15 PM
$163.18
Choose your schedule
09:15 AM - 05:15 PM
$163.18
Choose your schedule
09:15 AM - 05:15 PM
$163.18
Choose your schedule
09:15 AM - 05:15 PM
$163.18
Choose your schedule
09:15 AM - 05:15 PM
$163.18
Choose your schedule
09:15 AM - 05:15 PM
$163.18
Choose your schedule
09:15 AM - 05:15 PM
$163.18
Choose your schedule
09:15 AM - 05:15 PM
$163.18
Choose your schedule
09:15 AM - 05:15 PM
$163.18
Choose your schedule
09:15 AM - 05:15 PM
$163.18
Choose your schedule
09:15 AM - 05:15 PM
$163.18
Choose your schedule
09:15 AM - 05:15 PM
$163.18
Choose your schedule
09:15 AM - 05:15 PM
$163.18
Choose your schedule
09:15 AM - 05:15 PM
$163.18
Choose your schedule
09:15 AM - 05:15 PM
$163.18
Choose your schedule
09:15 AM - 05:15 PM
$163.18
Choose your schedule
09:15 AM - 05:15 PM
$163.18
Choose your schedule
09:15 AM - 05:15 PM
$163.18
Choose your schedule
09:15 AM - 05:15 PM
$163.18
Choose your schedule
09:15 AM - 05:15 PM
$163.18
Choose your schedule
09:15 AM - 05:15 PM
$163.18
Choose your schedule
09:15 AM - 05:15 PM
$163.18
Choose your schedule
09:15 AM - 05:15 PM
$163.18
Choose your schedule
09:15 AM - 05:15 PM
$163.18
Choose your schedule
09:15 AM - 05:15 PM
$163.18
Choose your schedule
09:15 AM - 05:15 PM
$163.18
Choose your schedule
09:15 AM - 05:15 PM
$163.18
Choose your schedule
09:15 AM - 05:15 PM
$163.18
Choose your schedule
09:15 AM - 05:15 PM
$163.18
Choose your schedule
09:15 AM - 05:15 PM
$163.18
Choose your schedule
09:15 AM - 05:15 PM
$163.18
Choose your schedule
09:15 AM - 05:15 PM
$163.18
Choose your schedule
09:15 AM - 05:15 PM
$163.18
Choose your schedule
09:15 AM - 05:15 PM
$163.18
Choose your schedule
09:15 AM - 05:15 PM
$163.18
Choose your schedule
09:15 AM - 05:15 PM
$163.18
Choose your schedule
09:15 AM - 05:15 PM
$163.18
Choose your schedule
09:15 AM - 05:15 PM
$163.18
Choose your schedule
09:15 AM - 05:15 PM
$163.18
Choose your schedule
09:15 AM - 05:15 PM
$163.18
Choose your schedule
09:15 AM - 05:15 PM
$163.18
Choose your schedule
09:15 AM - 05:15 PM
$163.18
Choose your schedule
09:15 AM - 05:15 PM
$163.18
Choose your schedule
09:15 AM - 05:15 PM
$163.18
Choose your schedule
09:15 AM - 05:15 PM
$163.18
Choose your schedule
09:15 AM - 05:15 PM
$163.18
Choose your schedule
09:15 AM - 05:15 PM
$163.18
Choose your schedule
09:15 AM - 05:15 PM
$163.18
Choose your schedule
09:15 AM - 05:15 PM
$163.18
Choose your schedule
09:15 AM - 05:15 PM
$163.18
Choose your schedule
09:15 AM - 05:15 PM
$163.18
Choose your schedule
09:15 AM - 05:15 PM
$163.18
Choose your schedule
09:15 AM - 05:15 PM
$163.18
Choose your schedule
09:15 AM - 05:15 PM
$163.18
Choose your schedule
09:15 AM - 05:15 PM
$163.18
Choose your schedule
09:15 AM - 05:15 PM
$163.18
Choose your schedule
09:15 AM - 05:15 PM
$163.18
Choose your schedule
09:15 AM - 05:15 PM
$163.18
Choose your schedule
09:15 AM - 05:15 PM
$163.18
Choose your schedule
09:15 AM - 05:15 PM
$163.18
Choose your schedule
09:15 AM - 05:15 PM
$163.18
Choose your schedule
09:15 AM - 05:15 PM
$163.18
Choose your schedule
09:15 AM - 05:15 PM
$163.18
Choose your schedule
09:15 AM - 05:15 PM
$163.18
Choose your schedule
09:15 AM - 05:15 PM
$163.18
Choose your schedule
09:15 AM - 05:15 PM
$163.18
Choose your schedule
09:15 AM - 05:15 PM
$163.18
Choose your schedule
09:15 AM - 05:15 PM
$163.18
Choose your schedule
09:15 AM - 05:15 PM
$163.18
Choose your schedule
09:15 AM - 05:15 PM
$163.18
Choose your schedule
09:15 AM - 05:15 PM
$163.18
Choose your schedule
09:15 AM - 05:15 PM
$163.18
Choose your schedule
09:15 AM - 05:15 PM
$163.18
Choose your schedule
09:15 AM - 05:15 PM
$163.18
Choose your schedule
09:15 AM - 05:15 PM
$163.18
Choose your schedule
09:15 AM - 05:15 PM
$163.18
Choose your schedule
09:15 AM - 05:15 PM
$163.18
Choose your schedule
09:15 AM - 05:15 PM
$163.18
Choose your schedule
09:15 AM - 05:15 PM
$163.18
Choose your schedule
09:15 AM - 05:15 PM
$163.18
Choose your schedule
09:15 AM - 05:15 PM
$163.18
Choose your schedule
09:15 AM - 05:15 PM
$163.18
Choose your schedule
09:15 AM - 05:15 PM
$163.18
Choose your schedule
09:15 AM - 05:15 PM
$163.18
Choose your schedule
09:15 AM - 05:15 PM
$163.18
Choose your schedule
09:15 AM - 05:15 PM
$163.18
Choose your schedule
09:15 AM - 05:15 PM
$163.18
Choose your schedule
09:15 AM - 05:15 PM
$163.18
Choose your schedule
09:15 AM - 05:15 PM
$163.18
Choose your schedule
09:15 AM - 05:15 PM
$163.18
Choose your schedule
09:15 AM - 05:15 PM
$163.18
Choose your schedule
09:15 AM - 05:15 PM
$163.18
Choose your schedule
09:15 AM - 05:15 PM
$163.18
Choose your schedule
09:15 AM - 05:15 PM
$163.18
Choose your schedule
09:15 AM - 05:15 PM
$163.18
Choose your schedule
09:15 AM - 05:15 PM
$163.18
Choose your schedule
09:15 AM - 05:15 PM
$163.18
Choose your schedule
09:15 AM - 05:15 PM
$163.18
Choose your schedule
09:15 AM - 05:15 PM
$163.18
Choose your schedule
09:15 AM - 05:15 PM
$163.18
Choose your schedule
09:15 AM - 05:15 PM
$163.18
Choose your schedule
09:15 AM - 05:15 PM
$163.18
Choose your schedule
09:15 AM - 05:15 PM
$163.18
Choose your schedule
09:15 AM - 05:15 PM
$163.18
Choose your schedule
09:15 AM - 05:15 PM
$163.18
Choose your schedule
09:15 AM - 05:15 PM
$163.18
Choose your schedule
09:15 AM - 05:15 PM
$163.18
Choose your schedule
09:15 AM - 05:15 PM
$163.18
Choose your schedule
09:15 AM - 05:15 PM
$163.18
Choose your schedule
09:15 AM - 05:15 PM
$163.18
Choose your schedule
09:15 AM - 05:15 PM
$163.18
Choose your schedule
09:15 AM - 05:15 PM
$163.18
Choose your schedule
09:15 AM - 05:15 PM
$163.18
Choose your schedule
09:15 AM - 05:15 PM
$163.18
Choose your schedule
09:15 AM - 05:15 PM
$163.18
Choose your schedule
09:15 AM - 05:15 PM
$163.18
Choose your schedule
09:15 AM - 05:15 PM
$163.18
Choose your schedule
09:15 AM - 05:15 PM
$163.18
Choose your schedule
09:15 AM - 05:15 PM
$163.18
Choose your schedule
09:15 AM - 05:15 PM
$163.18
Choose your schedule
09:15 AM - 05:15 PM
$163.18
Choose your schedule
09:15 AM - 05:15 PM
$163.18
Choose your schedule
09:15 AM - 05:15 PM
$163.18
Choose your schedule
09:15 AM - 05:15 PM
$163.18
Choose your schedule
09:15 AM - 05:15 PM
$163.18
Choose your schedule
09:15 AM - 05:15 PM
$163.18
Choose your schedule
09:15 AM - 05:15 PM
$163.18
Choose your schedule
09:15 AM - 05:15 PM
$163.18
Choose your schedule
09:15 AM - 05:15 PM
$163.18
Choose your schedule
09:15 AM - 05:15 PM
$163.18
Choose your schedule
09:15 AM - 05:15 PM
$163.18
Choose your schedule
09:15 AM - 05:15 PM
$163.18
Choose your schedule
09:15 AM - 05:15 PM
$163.18
Choose your schedule
09:15 AM - 05:15 PM
$163.18
Choose your schedule
09:15 AM - 05:15 PM
$163.18
Choose your schedule
09:15 AM - 05:15 PM
$163.18
Choose your schedule
09:15 AM - 05:15 PM
$163.18
Choose your schedule
09:15 AM - 05:15 PM
$163.18
Choose your schedule
09:15 AM - 05:15 PM
$163.18
Choose your schedule
09:15 AM - 05:15 PM
$163.18
Choose your schedule
09:15 AM - 05:15 PM
$163.18
Choose your schedule
09:15 AM - 05:15 PM
$163.18
Choose your schedule
09:15 AM - 05:15 PM
$163.18
Choose your schedule
09:15 AM - 05:15 PM
$163.18
Choose your schedule
09:15 AM - 05:15 PM
$163.18
Choose your schedule
09:15 AM - 05:15 PM
$163.18
Choose your schedule
09:15 AM - 05:15 PM
$163.18
Choose your schedule
09:15 AM - 05:15 PM
$163.18
About the Experience
Come with us to Nordeste, considered the Europe's most flowery county for many years.

Its name was actually based on its position on the island, meaning northeast and it is the oldest part of the island.
We start the tour driving along the north coast, passing by Ribeira Grande city and stopping at the viewpoint of Santa Iria. It is a nice place to enjoy and see how steep and high are the northern shores. After it, we pass by the two Azorean tea factories and we enjoy a cup of black/green tea. Then we continue our tour heading to Nordeste, making a stop at Ribeira dos Caldeirões. This place is known for the beautifull waterfalls, by the stream surrounded by several impressive fern trees, but also by the presence of watermills which are still operational. Our next drive will take us to Nordeste's village, the main settlement from the county with its interesting architectural stone buildings such as the main church, from the XVI century and the stone bridge of 7 arches from the XIX century. Next to the village there is the first official Azorean lightouse, the Arnel lighthouse and the impressive viewpoint next to it. After this we have our lunch (included).
After the lunch we have a drive uphill to Pico do Bartolomeu's top (one of the highest places from the island, where you can see other Povoação's parishes). When come back down the hill we stop at Priolo's (Azorean bullfinch) research and interpretative center. When we come back to the main road we pass by Pedreira parish from where the Nordeste locals can see Santa Maria island, next to the beautifull steep hills. After this we visit the viewpoint of Ponta do Sossego, the most flowery viewpoint from the island, also truly amazing for barbecues and picnics.
Our return will be done along the south coast, so you can have different views.
Pick-up: Pickup is included in hotels located in the city of Ponta Delgada. If you are staying outside of Ponta Delgada, you will be provided with either pick up options for an extra cost or a meeting point location.
Terms and Conditions
Cancellations only up to 3 days prior to activity.
Unlock a World of Exclusive Perks
Unlock a world of privileges with our Travel Rewards Program. Sign up and instantly enjoy.