Tours : Pico Day Tour
Location: Pico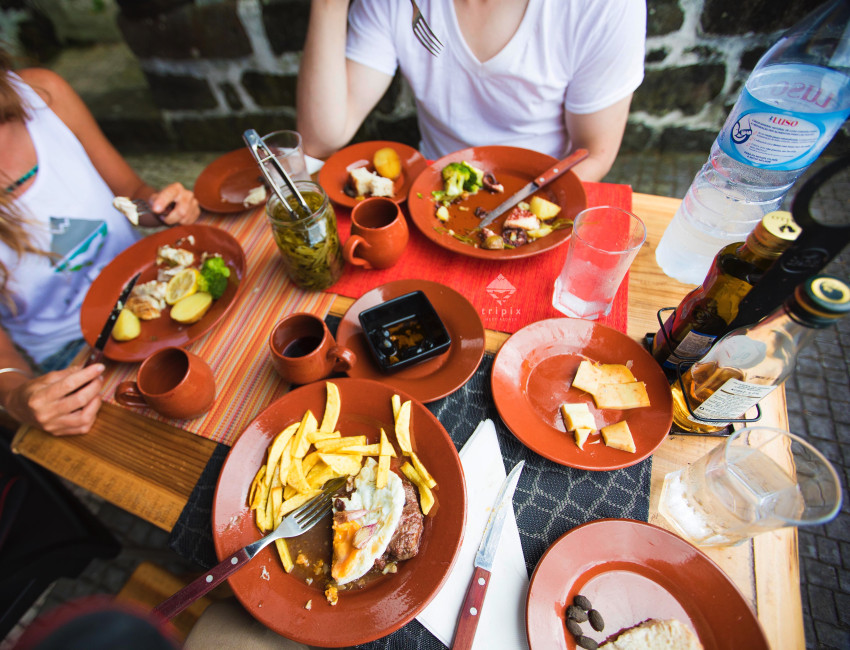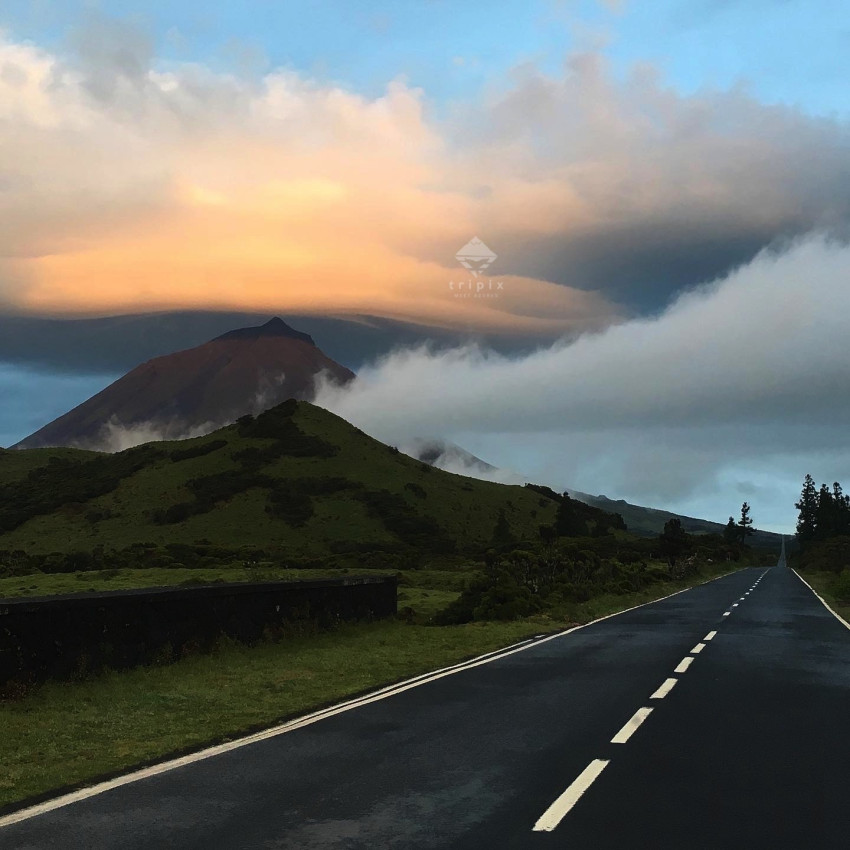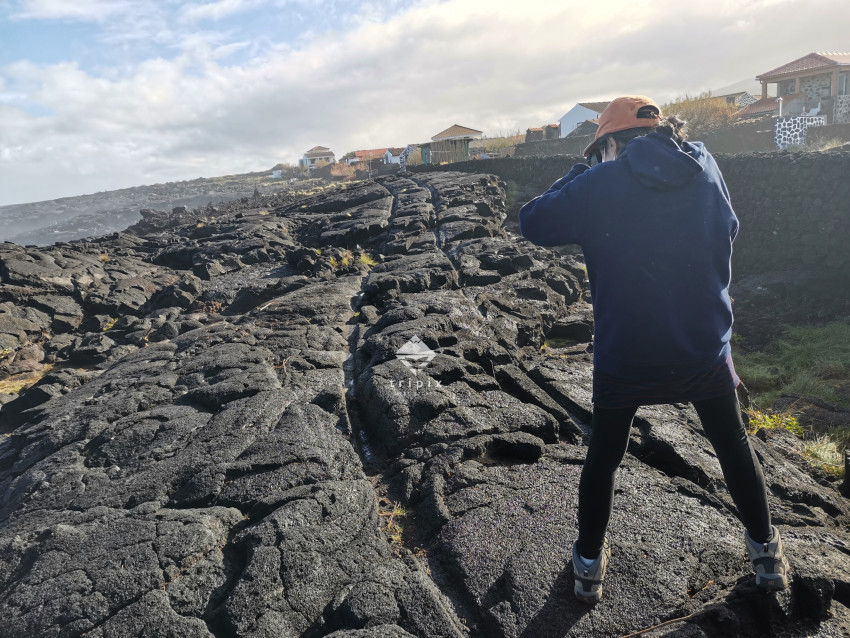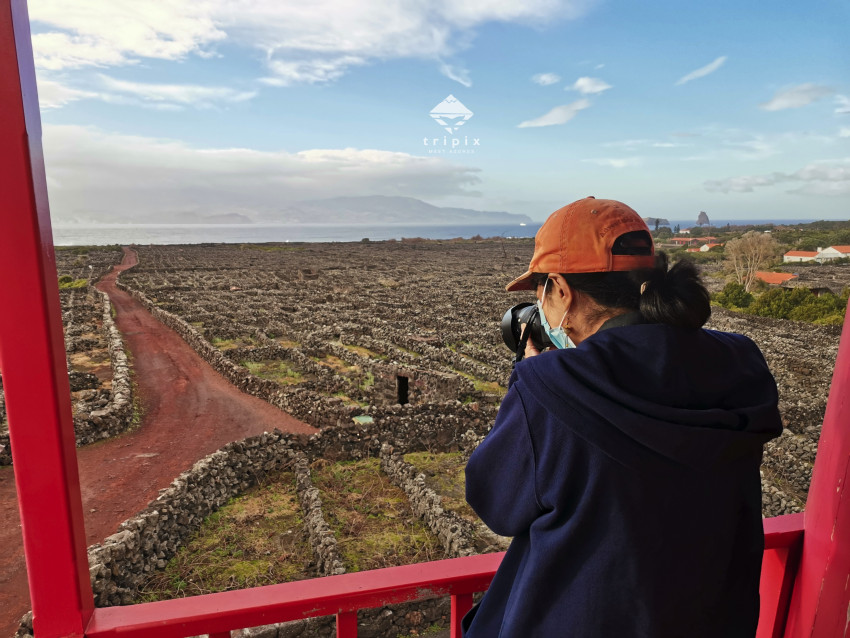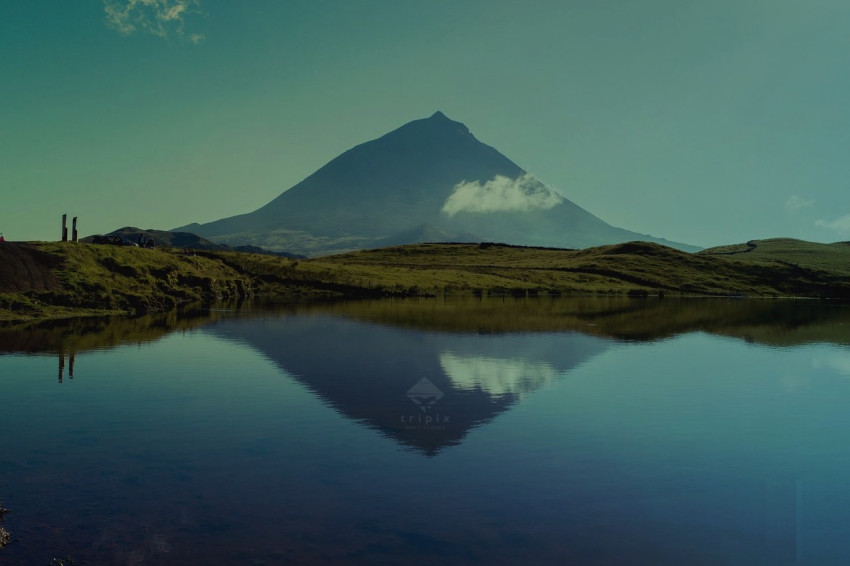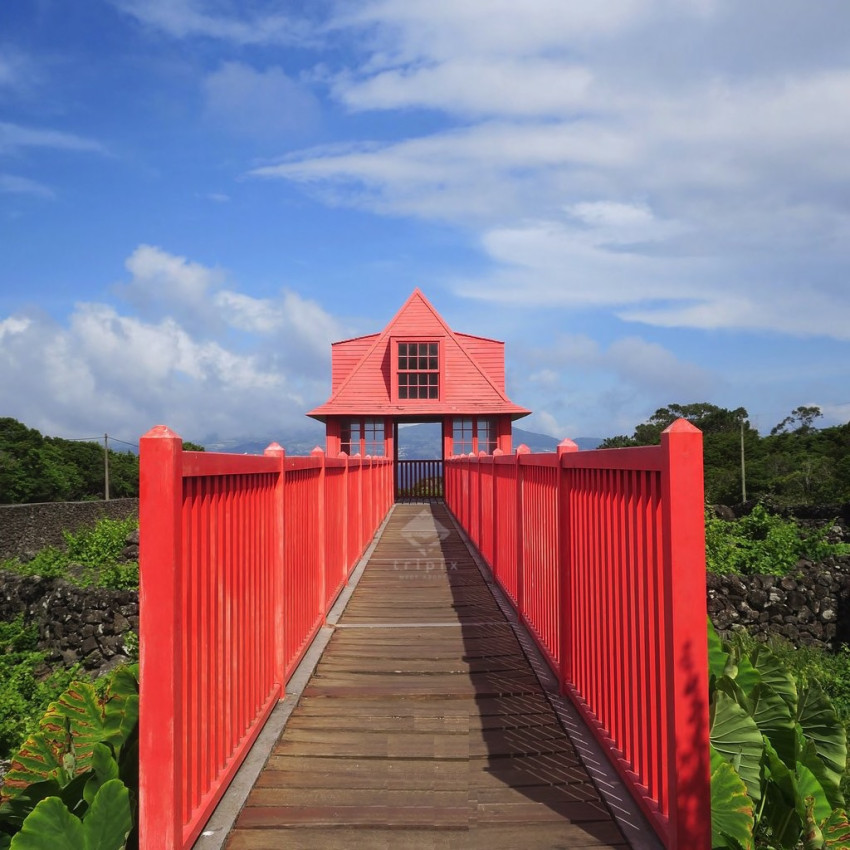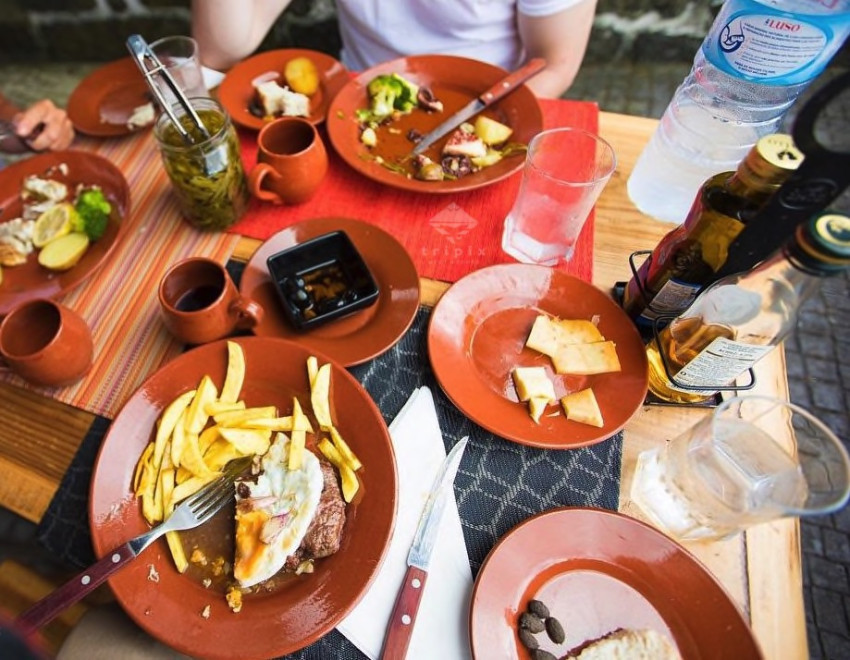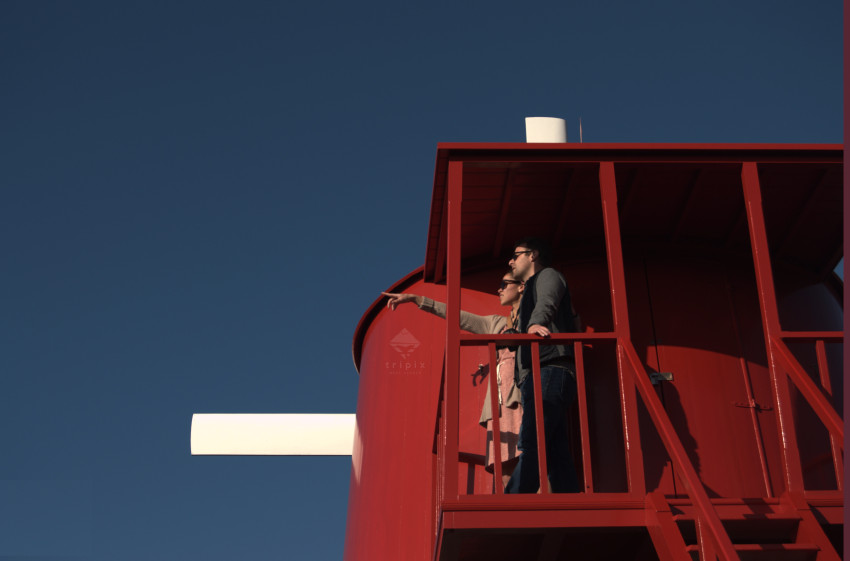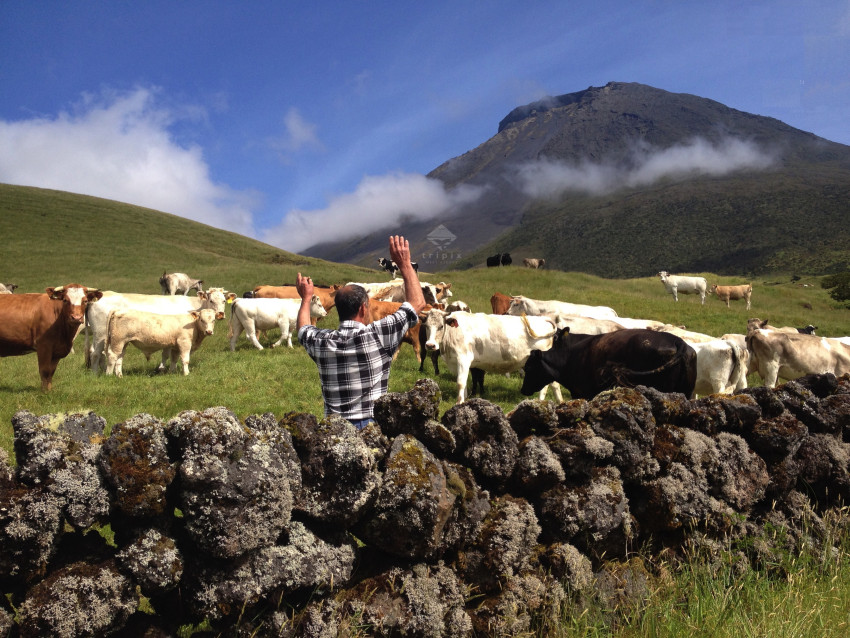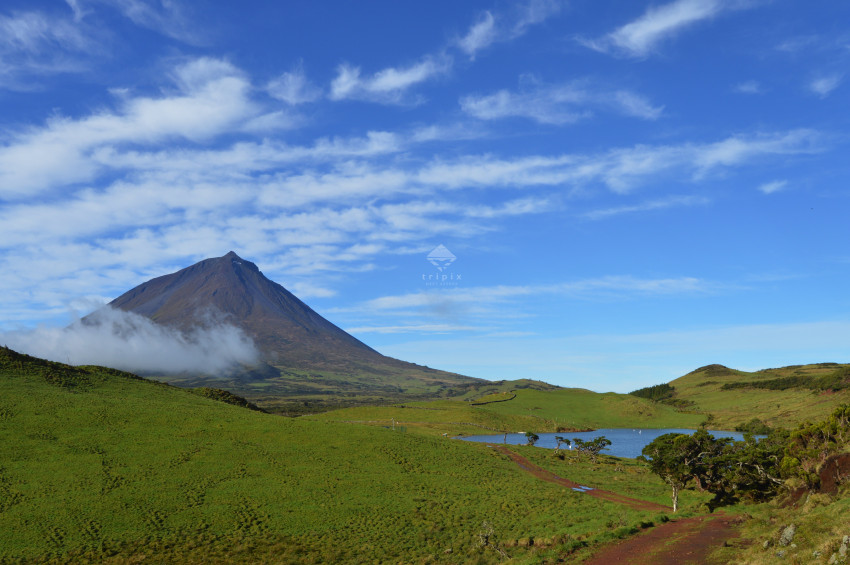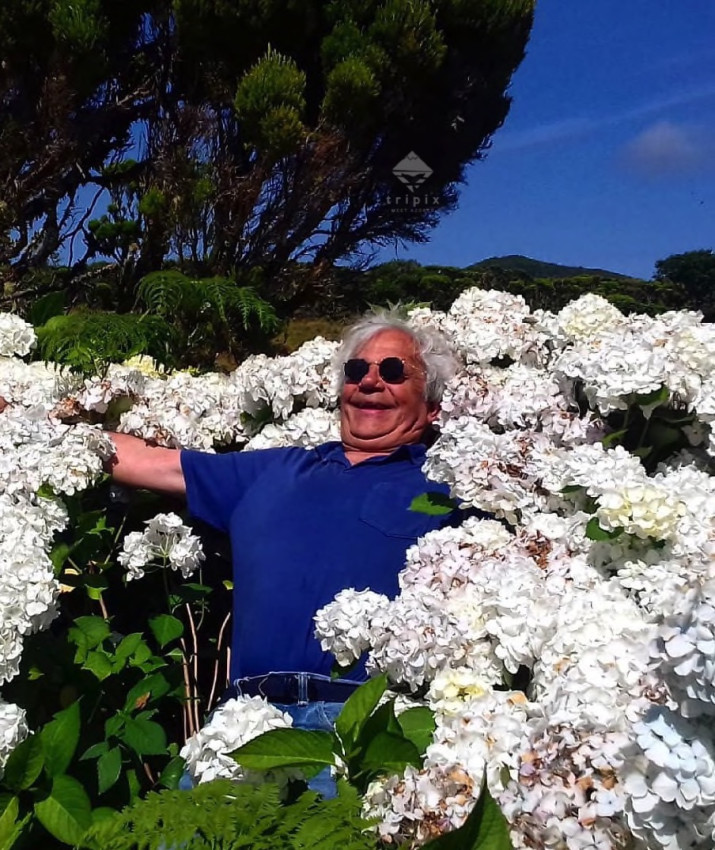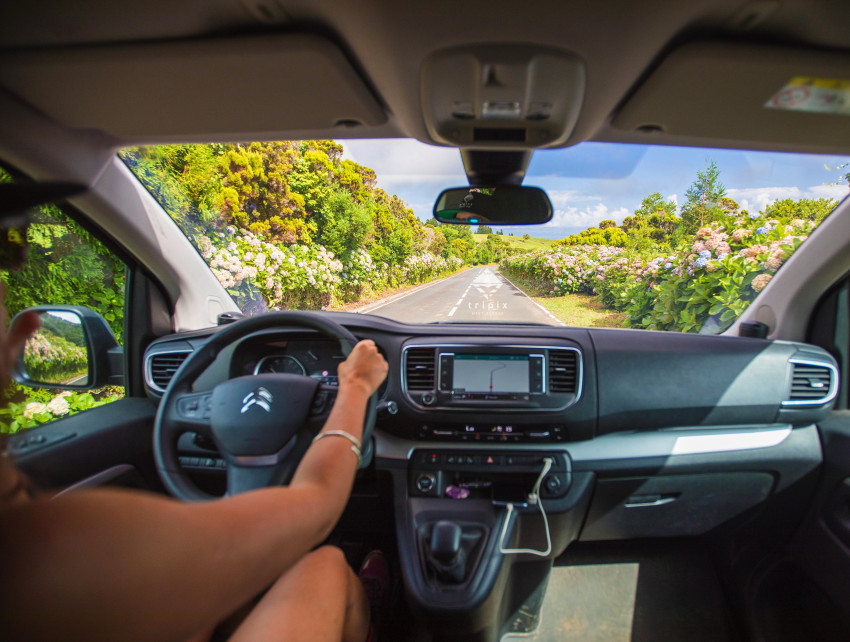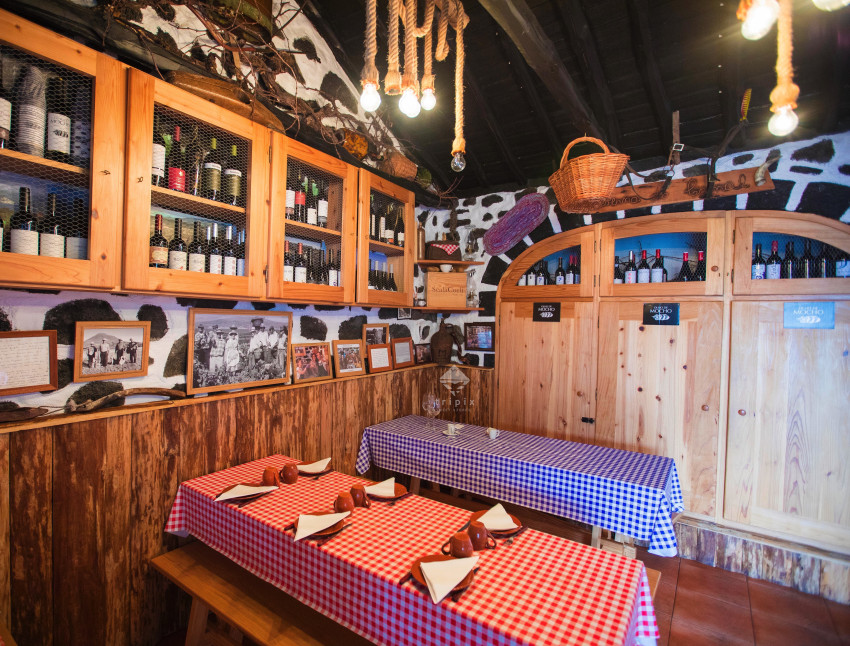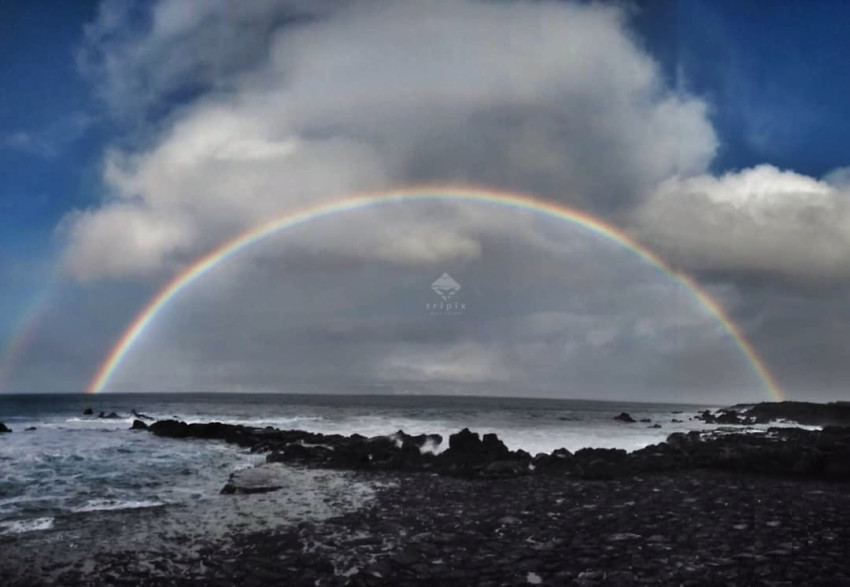 Choose your schedule
09:30 AM - 06:00 PM
$205.66
Choose your schedule
09:30 AM - 06:00 PM
$205.66
Choose your schedule
09:30 AM - 06:00 PM
$205.66
Choose your schedule
09:30 AM - 06:00 PM
$205.66
Choose your schedule
09:30 AM - 06:00 PM
$205.66
Choose your schedule
09:30 AM - 06:00 PM
$205.66
Choose your schedule
09:30 AM - 06:00 PM
$205.66
Choose your schedule
09:30 AM - 06:00 PM
$205.66
Choose your schedule
09:30 AM - 06:00 PM
$205.66
Choose your schedule
09:30 AM - 06:00 PM
$205.66
Choose your schedule
09:30 AM - 06:00 PM
$205.66
Choose your schedule
09:30 AM - 06:00 PM
$205.66
Choose your schedule
09:30 AM - 06:00 PM
$205.66
Choose your schedule
09:30 AM - 06:00 PM
$205.66
Choose your schedule
09:30 AM - 06:00 PM
$205.66
Choose your schedule
09:30 AM - 06:00 PM
$205.66
Choose your schedule
09:30 AM - 06:00 PM
$205.66
Choose your schedule
09:30 AM - 06:00 PM
$205.66
Choose your schedule
09:30 AM - 06:00 PM
$205.66
Choose your schedule
09:30 AM - 06:00 PM
$205.66
Choose your schedule
09:30 AM - 06:00 PM
$205.66
Choose your schedule
09:30 AM - 06:00 PM
$205.66
Choose your schedule
09:30 AM - 06:00 PM
$205.66
Choose your schedule
09:30 AM - 06:00 PM
$205.66
Choose your schedule
09:30 AM - 06:00 PM
$205.66
Choose your schedule
09:30 AM - 06:00 PM
$205.66
Choose your schedule
09:30 AM - 06:00 PM
$205.66
Choose your schedule
09:30 AM - 06:00 PM
$205.66
Choose your schedule
09:30 AM - 06:00 PM
$205.66
Choose your schedule
09:30 AM - 06:00 PM
$205.66
Choose your schedule
09:30 AM - 06:00 PM
$205.66
Choose your schedule
09:30 AM - 06:00 PM
$205.66
Choose your schedule
09:30 AM - 06:00 PM
$205.66
Choose your schedule
09:30 AM - 06:00 PM
$205.66
Choose your schedule
09:30 AM - 06:00 PM
$205.66
Choose your schedule
09:30 AM - 06:00 PM
$205.66
Choose your schedule
09:30 AM - 06:00 PM
$205.66
Choose your schedule
09:30 AM - 06:00 PM
$205.66
Choose your schedule
09:30 AM - 06:00 PM
$205.66
Choose your schedule
09:30 AM - 06:00 PM
$205.66
Choose your schedule
09:30 AM - 06:00 PM
$205.66
Choose your schedule
09:30 AM - 06:00 PM
$205.66
Choose your schedule
09:30 AM - 06:00 PM
$205.66
Choose your schedule
09:30 AM - 06:00 PM
$205.66
Choose your schedule
09:30 AM - 06:00 PM
$205.66
Choose your schedule
09:30 AM - 06:00 PM
$205.66
Choose your schedule
09:30 AM - 06:00 PM
$205.66
Choose your schedule
09:30 AM - 06:00 PM
$205.66
Choose your schedule
09:30 AM - 06:00 PM
$205.66
Choose your schedule
09:30 AM - 06:00 PM
$205.66
Choose your schedule
09:30 AM - 06:00 PM
$205.66
Choose your schedule
09:30 AM - 06:00 PM
$205.66
Choose your schedule
09:30 AM - 06:00 PM
$205.66
Choose your schedule
09:30 AM - 06:00 PM
$205.66
Choose your schedule
09:30 AM - 06:00 PM
$205.66
Choose your schedule
09:30 AM - 06:00 PM
$205.66
Choose your schedule
09:30 AM - 06:00 PM
$205.66
Choose your schedule
09:30 AM - 06:00 PM
$205.66
Choose your schedule
09:30 AM - 06:00 PM
$205.66
Choose your schedule
09:30 AM - 06:00 PM
$205.66
Choose your schedule
09:30 AM - 06:00 PM
$205.66
Choose your schedule
09:30 AM - 06:00 PM
$205.66
Choose your schedule
09:30 AM - 06:00 PM
$205.66
Choose your schedule
09:30 AM - 06:00 PM
$205.66
Choose your schedule
09:30 AM - 06:00 PM
$205.66
Choose your schedule
09:30 AM - 06:00 PM
$205.66
Choose your schedule
09:30 AM - 06:00 PM
$205.66
Choose your schedule
09:30 AM - 06:00 PM
$205.66
Choose your schedule
09:30 AM - 06:00 PM
$205.66
Choose your schedule
09:30 AM - 06:00 PM
$205.66
Choose your schedule
09:30 AM - 06:00 PM
$205.66
Choose your schedule
09:30 AM - 06:00 PM
$205.66
Choose your schedule
09:30 AM - 06:00 PM
$205.66
Choose your schedule
09:30 AM - 06:00 PM
$205.66
Choose your schedule
09:30 AM - 06:00 PM
$205.66
Choose your schedule
09:30 AM - 06:00 PM
$205.66
Choose your schedule
09:30 AM - 06:00 PM
$205.66
Choose your schedule
09:30 AM - 06:00 PM
$205.66
Choose your schedule
09:30 AM - 06:00 PM
$205.66
Choose your schedule
09:30 AM - 06:00 PM
$205.66
Choose your schedule
09:30 AM - 06:00 PM
$205.66
Choose your schedule
09:30 AM - 06:00 PM
$205.66
Choose your schedule
09:30 AM - 06:00 PM
$205.66
Choose your schedule
09:30 AM - 06:00 PM
$205.66
Choose your schedule
09:30 AM - 06:00 PM
$205.66
Choose your schedule
09:30 AM - 06:00 PM
$205.66
Choose your schedule
09:30 AM - 06:00 PM
$205.66
Choose your schedule
09:30 AM - 06:00 PM
$205.66
Choose your schedule
09:30 AM - 06:00 PM
$205.66
Choose your schedule
09:30 AM - 06:00 PM
$205.66
Choose your schedule
09:30 AM - 06:00 PM
$205.66
Choose your schedule
09:30 AM - 06:00 PM
$205.66
Choose your schedule
09:30 AM - 06:00 PM
$205.66
Choose your schedule
09:30 AM - 06:00 PM
$205.66
Choose your schedule
09:30 AM - 06:00 PM
$205.66
Choose your schedule
09:30 AM - 06:00 PM
$205.66
Choose your schedule
09:30 AM - 06:00 PM
$205.66
Choose your schedule
09:30 AM - 06:00 PM
$205.66
Choose your schedule
09:30 AM - 06:00 PM
$205.66
Choose your schedule
09:30 AM - 06:00 PM
$205.66
Choose your schedule
09:30 AM - 06:00 PM
$205.66
Choose your schedule
09:30 AM - 06:00 PM
$205.66
Choose your schedule
09:30 AM - 06:00 PM
$205.66
Choose your schedule
09:30 AM - 06:00 PM
$205.66
Choose your schedule
09:30 AM - 06:00 PM
$205.66
Choose your schedule
09:30 AM - 06:00 PM
$205.66
Choose your schedule
09:30 AM - 06:00 PM
$205.66
Choose your schedule
09:30 AM - 06:00 PM
$205.66
Choose your schedule
09:30 AM - 06:00 PM
$205.66
Choose your schedule
09:30 AM - 06:00 PM
$205.66
Choose your schedule
09:30 AM - 06:00 PM
$205.66
Choose your schedule
09:30 AM - 06:00 PM
$205.66
Choose your schedule
09:30 AM - 06:00 PM
$205.66
Choose your schedule
09:30 AM - 06:00 PM
$205.66
Choose your schedule
09:30 AM - 06:00 PM
$205.66
Choose your schedule
09:30 AM - 06:00 PM
$205.66
Choose your schedule
09:30 AM - 06:00 PM
$205.66
Choose your schedule
09:30 AM - 06:00 PM
$205.66
Choose your schedule
09:30 AM - 06:00 PM
$205.66
Choose your schedule
09:30 AM - 06:00 PM
$205.66
Choose your schedule
09:30 AM - 06:00 PM
$205.66
Choose your schedule
09:30 AM - 06:00 PM
$205.66
Choose your schedule
09:30 AM - 06:00 PM
$205.66
Choose your schedule
09:30 AM - 06:00 PM
$205.66
Choose your schedule
09:30 AM - 06:00 PM
$205.66
Choose your schedule
09:30 AM - 06:00 PM
$205.66
Choose your schedule
09:30 AM - 06:00 PM
$205.66
Choose your schedule
09:30 AM - 06:00 PM
$205.66
Choose your schedule
09:30 AM - 06:00 PM
$205.66
Choose your schedule
09:30 AM - 06:00 PM
$205.66
Choose your schedule
09:30 AM - 06:00 PM
$205.66
Choose your schedule
09:30 AM - 06:00 PM
$205.66
Choose your schedule
09:30 AM - 06:00 PM
$205.66
Choose your schedule
09:30 AM - 06:00 PM
$205.66
Choose your schedule
09:30 AM - 06:00 PM
$205.66
Choose your schedule
09:30 AM - 06:00 PM
$205.66
Choose your schedule
09:30 AM - 06:00 PM
$205.66
Choose your schedule
09:30 AM - 06:00 PM
$205.66
Choose your schedule
09:30 AM - 06:00 PM
$205.66
Choose your schedule
09:30 AM - 06:00 PM
$205.66
Choose your schedule
09:30 AM - 06:00 PM
$205.66
Choose your schedule
09:30 AM - 06:00 PM
$205.66
Choose your schedule
09:30 AM - 06:00 PM
$205.66
Choose your schedule
09:30 AM - 06:00 PM
$205.66
Choose your schedule
09:30 AM - 06:00 PM
$205.66
Choose your schedule
09:30 AM - 06:00 PM
$205.66
Choose your schedule
09:30 AM - 06:00 PM
$205.66
Choose your schedule
09:30 AM - 06:00 PM
$205.66
Choose your schedule
09:30 AM - 06:00 PM
$205.66
Choose your schedule
09:30 AM - 06:00 PM
$205.66
Choose your schedule
09:30 AM - 06:00 PM
$205.66
Choose your schedule
09:30 AM - 06:00 PM
$205.66
Choose your schedule
09:30 AM - 06:00 PM
$205.66
Choose your schedule
09:30 AM - 06:00 PM
$205.66
Choose your schedule
09:30 AM - 06:00 PM
$205.66
Choose your schedule
09:30 AM - 06:00 PM
$205.66
Choose your schedule
09:30 AM - 06:00 PM
$205.66
Choose your schedule
09:30 AM - 06:00 PM
$205.66
Choose your schedule
09:30 AM - 06:00 PM
$205.66
Choose your schedule
09:30 AM - 06:00 PM
$205.66
Choose your schedule
09:30 AM - 06:00 PM
$205.66
Choose your schedule
09:30 AM - 06:00 PM
$205.66
Choose your schedule
09:30 AM - 06:00 PM
$205.66
Choose your schedule
09:30 AM - 06:00 PM
$205.66
Choose your schedule
09:30 AM - 06:00 PM
$205.66
Choose your schedule
09:30 AM - 06:00 PM
$205.66
Choose your schedule
09:30 AM - 06:00 PM
$205.66
Choose your schedule
09:30 AM - 06:00 PM
$205.66
Choose your schedule
09:30 AM - 06:00 PM
$205.66
Choose your schedule
09:30 AM - 06:00 PM
$205.66
Choose your schedule
09:30 AM - 06:00 PM
$205.66
Choose your schedule
09:30 AM - 06:00 PM
$205.66
Choose your schedule
09:30 AM - 06:00 PM
$205.66
Choose your schedule
09:30 AM - 06:00 PM
$205.66
Choose your schedule
09:30 AM - 06:00 PM
$205.66
Choose your schedule
09:30 AM - 06:00 PM
$205.66
Choose your schedule
09:30 AM - 06:00 PM
$205.66
Choose your schedule
09:30 AM - 06:00 PM
$205.66
Choose your schedule
09:30 AM - 06:00 PM
$205.66
Choose your schedule
09:30 AM - 06:00 PM
$205.66
Choose your schedule
09:30 AM - 06:00 PM
$205.66
Choose your schedule
09:30 AM - 06:00 PM
$205.66
Choose your schedule
09:30 AM - 06:00 PM
$205.66
Choose your schedule
09:30 AM - 06:00 PM
$205.66
Choose your schedule
09:30 AM - 06:00 PM
$205.66
Choose your schedule
09:30 AM - 06:00 PM
$205.66
Choose your schedule
09:30 AM - 06:00 PM
$205.66
Choose your schedule
09:30 AM - 06:00 PM
$205.66
Choose your schedule
09:30 AM - 06:00 PM
$205.66
Choose your schedule
09:30 AM - 06:00 PM
$205.66
Choose your schedule
09:30 AM - 06:00 PM
$205.66
Choose your schedule
09:30 AM - 06:00 PM
$205.66
Choose your schedule
09:30 AM - 06:00 PM
$205.66
Choose your schedule
09:30 AM - 06:00 PM
$205.66
Choose your schedule
09:30 AM - 06:00 PM
$205.66
Choose your schedule
09:30 AM - 06:00 PM
$205.66
Choose your schedule
09:30 AM - 06:00 PM
$205.66
Choose your schedule
09:30 AM - 06:00 PM
$205.66
Choose your schedule
09:30 AM - 06:00 PM
$205.66
Choose your schedule
09:30 AM - 06:00 PM
$205.66
Choose your schedule
09:30 AM - 06:00 PM
$205.66
Choose your schedule
09:30 AM - 06:00 PM
$205.66
Choose your schedule
09:30 AM - 06:00 PM
$205.66
Choose your schedule
09:30 AM - 06:00 PM
$205.66
Choose your schedule
09:30 AM - 06:00 PM
$205.66
Choose your schedule
09:30 AM - 06:00 PM
$205.66
Choose your schedule
09:30 AM - 06:00 PM
$205.66
Choose your schedule
09:30 AM - 06:00 PM
$205.66
Choose your schedule
09:30 AM - 06:00 PM
$205.66
Choose your schedule
09:30 AM - 06:00 PM
$205.66
Choose your schedule
09:30 AM - 06:00 PM
$205.66
Choose your schedule
09:30 AM - 06:00 PM
$205.66
Choose your schedule
09:30 AM - 06:00 PM
$205.66
Choose your schedule
09:30 AM - 06:00 PM
$205.66
Choose your schedule
09:30 AM - 06:00 PM
$205.66
Choose your schedule
09:30 AM - 06:00 PM
$205.66
Choose your schedule
09:30 AM - 06:00 PM
$205.66
Choose your schedule
09:30 AM - 06:00 PM
$205.66
Choose your schedule
09:30 AM - 06:00 PM
$205.66
Choose your schedule
09:30 AM - 06:00 PM
$205.66
Choose your schedule
09:30 AM - 06:00 PM
$205.66
Choose your schedule
09:30 AM - 06:00 PM
$205.66
Choose your schedule
09:30 AM - 06:00 PM
$205.66
Choose your schedule
09:30 AM - 06:00 PM
$205.66
Choose your schedule
09:30 AM - 06:00 PM
$205.66
Choose your schedule
09:30 AM - 06:00 PM
$205.66
Choose your schedule
09:30 AM - 06:00 PM
$205.66
Choose your schedule
09:30 AM - 06:00 PM
$205.66
Choose your schedule
09:30 AM - 06:00 PM
$205.66
Choose your schedule
09:30 AM - 06:00 PM
$205.66
Choose your schedule
09:30 AM - 06:00 PM
$205.66
Choose your schedule
09:30 AM - 06:00 PM
$205.66
Choose your schedule
09:30 AM - 06:00 PM
$205.66
Choose your schedule
09:30 AM - 06:00 PM
$205.66
Choose your schedule
09:30 AM - 06:00 PM
$205.66
Choose your schedule
09:30 AM - 06:00 PM
$205.66
Choose your schedule
09:30 AM - 06:00 PM
$205.66
Choose your schedule
09:30 AM - 06:00 PM
$205.66
Choose your schedule
09:30 AM - 06:00 PM
$205.66
Choose your schedule
09:30 AM - 06:00 PM
$205.66
Choose your schedule
09:30 AM - 06:00 PM
$205.66
Choose your schedule
09:30 AM - 06:00 PM
$205.66
Choose your schedule
09:30 AM - 06:00 PM
$205.66
Choose your schedule
09:30 AM - 06:00 PM
$205.66
Choose your schedule
09:30 AM - 06:00 PM
$205.66
Choose your schedule
09:30 AM - 06:00 PM
$205.66
Choose your schedule
09:30 AM - 06:00 PM
$205.66
Choose your schedule
09:30 AM - 06:00 PM
$205.66
Choose your schedule
09:30 AM - 06:00 PM
$205.66
Choose your schedule
09:30 AM - 06:00 PM
$205.66
Choose your schedule
09:30 AM - 06:00 PM
$205.66
Choose your schedule
09:30 AM - 06:00 PM
$205.66
Choose your schedule
09:30 AM - 06:00 PM
$205.66
Choose your schedule
09:30 AM - 06:00 PM
$205.66
Choose your schedule
09:30 AM - 06:00 PM
$205.66
Choose your schedule
09:30 AM - 06:00 PM
$205.66
Choose your schedule
09:30 AM - 06:00 PM
$205.66
Choose your schedule
09:30 AM - 06:00 PM
$205.66
Choose your schedule
09:30 AM - 06:00 PM
$205.66
Choose your schedule
09:30 AM - 06:00 PM
$205.66
Choose your schedule
09:30 AM - 06:00 PM
$205.66
Choose your schedule
09:30 AM - 06:00 PM
$205.66
Choose your schedule
09:30 AM - 06:00 PM
$205.66
Choose your schedule
09:30 AM - 06:00 PM
$205.66
Choose your schedule
09:30 AM - 06:00 PM
$205.66
Choose your schedule
09:30 AM - 06:00 PM
$205.66
Choose your schedule
09:30 AM - 06:00 PM
$205.66
Choose your schedule
09:30 AM - 06:00 PM
$205.66
Choose your schedule
09:30 AM - 06:00 PM
$205.66
Choose your schedule
09:30 AM - 06:00 PM
$205.66
Choose your schedule
09:30 AM - 06:00 PM
$205.66
Choose your schedule
09:30 AM - 06:00 PM
$205.66
Choose your schedule
09:30 AM - 06:00 PM
$205.66
Choose your schedule
09:30 AM - 06:00 PM
$205.66
Choose your schedule
09:30 AM - 06:00 PM
$205.66
Choose your schedule
09:30 AM - 06:00 PM
$205.66
Choose your schedule
09:30 AM - 06:00 PM
$205.66
Choose your schedule
09:30 AM - 06:00 PM
$205.66
Choose your schedule
09:30 AM - 06:00 PM
$205.66
Choose your schedule
09:30 AM - 06:00 PM
$205.66
Choose your schedule
09:30 AM - 06:00 PM
$205.66
Choose your schedule
09:30 AM - 06:00 PM
$205.66
Choose your schedule
09:30 AM - 06:00 PM
$205.66
Choose your schedule
09:30 AM - 06:00 PM
$205.66
Choose your schedule
09:30 AM - 06:00 PM
$205.66
Choose your schedule
09:30 AM - 06:00 PM
$205.66
Choose your schedule
09:30 AM - 06:00 PM
$205.66
Choose your schedule
09:30 AM - 06:00 PM
$205.66
Choose your schedule
09:30 AM - 06:00 PM
$205.66
Choose your schedule
09:30 AM - 06:00 PM
$205.66
Choose your schedule
09:30 AM - 06:00 PM
$205.66
Choose your schedule
09:30 AM - 06:00 PM
$205.66
Choose your schedule
09:30 AM - 06:00 PM
$205.66
Choose your schedule
09:30 AM - 06:00 PM
$205.66
Choose your schedule
09:30 AM - 06:00 PM
$205.66
Choose your schedule
09:30 AM - 06:00 PM
$205.66
Choose your schedule
09:30 AM - 06:00 PM
$205.66
Choose your schedule
09:30 AM - 06:00 PM
$205.66
Choose your schedule
09:30 AM - 06:00 PM
$205.66
Choose your schedule
09:30 AM - 06:00 PM
$205.66
Choose your schedule
09:30 AM - 06:00 PM
$205.66
Choose your schedule
09:30 AM - 06:00 PM
$205.66
Choose your schedule
09:30 AM - 06:00 PM
$205.66
Choose your schedule
09:30 AM - 06:00 PM
$205.66
Choose your schedule
09:30 AM - 06:00 PM
$205.66
Choose your schedule
09:30 AM - 06:00 PM
$205.66
Choose your schedule
09:30 AM - 06:00 PM
$205.66
Choose your schedule
09:30 AM - 06:00 PM
$205.66
Choose your schedule
09:30 AM - 06:00 PM
$205.66
Choose your schedule
09:30 AM - 06:00 PM
$205.66
Choose your schedule
09:30 AM - 06:00 PM
$205.66
Choose your schedule
09:30 AM - 06:00 PM
$205.66
Choose your schedule
09:30 AM - 06:00 PM
$205.66
Choose your schedule
09:30 AM - 06:00 PM
$205.66
Choose your schedule
09:30 AM - 06:00 PM
$205.66
Choose your schedule
09:30 AM - 06:00 PM
$205.66
Choose your schedule
09:30 AM - 06:00 PM
$205.66
Choose your schedule
09:30 AM - 06:00 PM
$205.66
Choose your schedule
09:30 AM - 06:00 PM
$205.66
Choose your schedule
09:30 AM - 06:00 PM
$205.66
Choose your schedule
09:30 AM - 06:00 PM
$205.66
Choose your schedule
09:30 AM - 06:00 PM
$205.66
Choose your schedule
09:30 AM - 06:00 PM
$205.66
Choose your schedule
09:30 AM - 06:00 PM
$205.66
Choose your schedule
09:30 AM - 06:00 PM
$205.66
Choose your schedule
09:30 AM - 06:00 PM
$205.66
Choose your schedule
09:30 AM - 06:00 PM
$205.66
Choose your schedule
09:30 AM - 06:00 PM
$205.66
Choose your schedule
09:30 AM - 06:00 PM
$205.66
Choose your schedule
09:30 AM - 06:00 PM
$205.66
Choose your schedule
09:30 AM - 06:00 PM
$205.66
Choose your schedule
09:30 AM - 06:00 PM
$205.66
Choose your schedule
09:30 AM - 06:00 PM
$205.66
Choose your schedule
09:30 AM - 06:00 PM
$205.66
Choose your schedule
09:30 AM - 06:00 PM
$205.66
Choose your schedule
09:30 AM - 06:00 PM
$205.66
Choose your schedule
09:30 AM - 06:00 PM
$205.66
Choose your schedule
09:30 AM - 06:00 PM
$205.66
Choose your schedule
09:30 AM - 06:00 PM
$205.66
Choose your schedule
09:30 AM - 06:00 PM
$205.66
Choose your schedule
09:30 AM - 06:00 PM
$205.66
Choose your schedule
09:30 AM - 06:00 PM
$205.66
Choose your schedule
09:30 AM - 06:00 PM
$205.66
Choose your schedule
09:30 AM - 06:00 PM
$205.66
Choose your schedule
09:30 AM - 06:00 PM
$205.66
Choose your schedule
09:30 AM - 06:00 PM
$205.66
Choose your schedule
09:30 AM - 06:00 PM
$205.66
Choose your schedule
09:30 AM - 06:00 PM
$205.66
Choose your schedule
09:30 AM - 06:00 PM
$205.66
Choose your schedule
09:30 AM - 06:00 PM
$205.66
Choose your schedule
09:30 AM - 06:00 PM
$205.66
Choose your schedule
09:30 AM - 06:00 PM
$205.66
Choose your schedule
09:30 AM - 06:00 PM
$205.66
Choose your schedule
09:30 AM - 06:00 PM
$205.66
Choose your schedule
09:30 AM - 06:00 PM
$205.66
Choose your schedule
09:30 AM - 06:00 PM
$205.66
Choose your schedule
09:30 AM - 06:00 PM
$205.66
Choose your schedule
09:30 AM - 06:00 PM
$205.66
Choose your schedule
09:30 AM - 06:00 PM
$205.66
Choose your schedule
09:30 AM - 06:00 PM
$205.66
Choose your schedule
09:30 AM - 06:00 PM
$205.66
Choose your schedule
09:30 AM - 06:00 PM
$205.66
About the Experience
Get to know the main sights of Pico Island, contemplate the landscape of Vineyard Culture, a World Heritage site by UNESCO, the Whaling Tradition and natural beauty of the island's Biodiversity, as well as different and unfamiliar sites to visitors, always accompanied by different views of the highest mountain of Portugal.
Includes
Professional Guide (Certified at Azores Natural Parks)
Entry ticket and guided visit the Whaling Museum and Interpretation Center
Lunch in a restaurant with local fresh products (in case of food restrictions inform us)
Tasting of Pico cheese, wine, and liqueurs
Personal Accident Insurance
Type of tour: Full day - 8 hours
Meeting point: 09h30 at Tripix Azores activities center
Terms and Conditions
All bookings cancellations, will pay a fee of 8€ per person for booking administration costs.
Activity provider policies
Cancellation
Cancellations made up to 1 month in advance, 50% of the deposit will be retained or payment. Cancellations made less than 1 week in advance up to 4 days, 65% of the deposit or payment will be retained. Cancellations within 72 hours prior to the start of the activity, 80% of the amount will be charged. For cancellations in 48 hours before, No-Show or problems with air or sea transport 100% of the activity value will be charged. Cancellations motivated by conditions weather conditions, an amount o
Earn $500*
towards your next trip
Join our Travel Rewards program and receive $500 just for signing up! As a Travel Rewards Member, you'll receive exclusive offers and early access to special deals and sales.