Bus tour: Half Day Big Truck - Lagoa do Fogo & Ribeira Grande
Location: São Miguel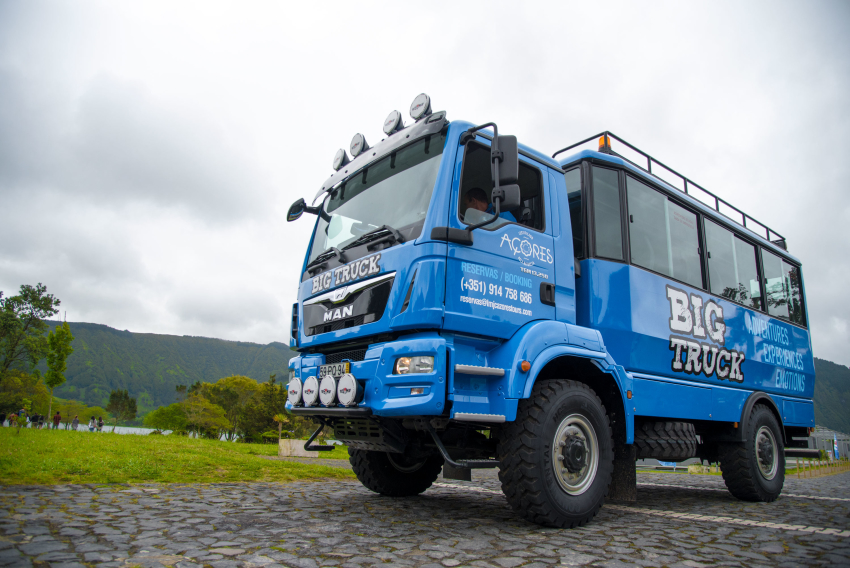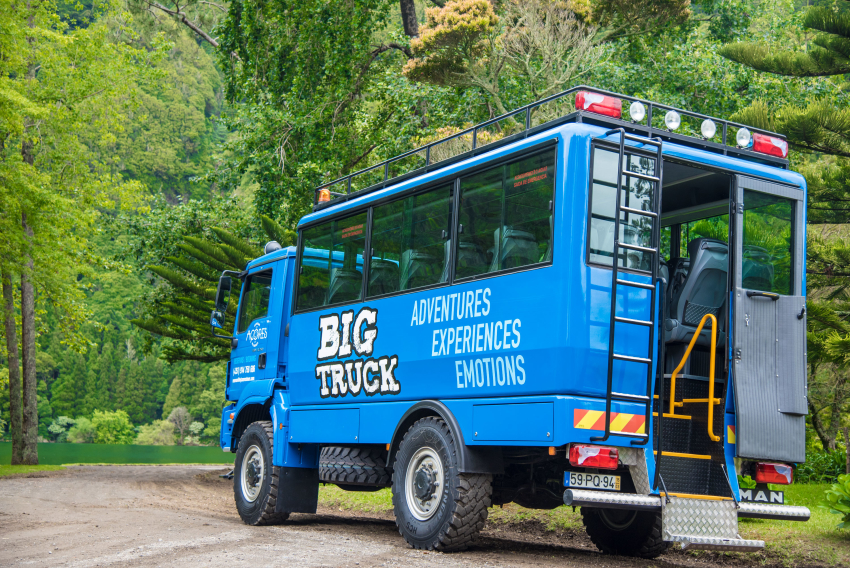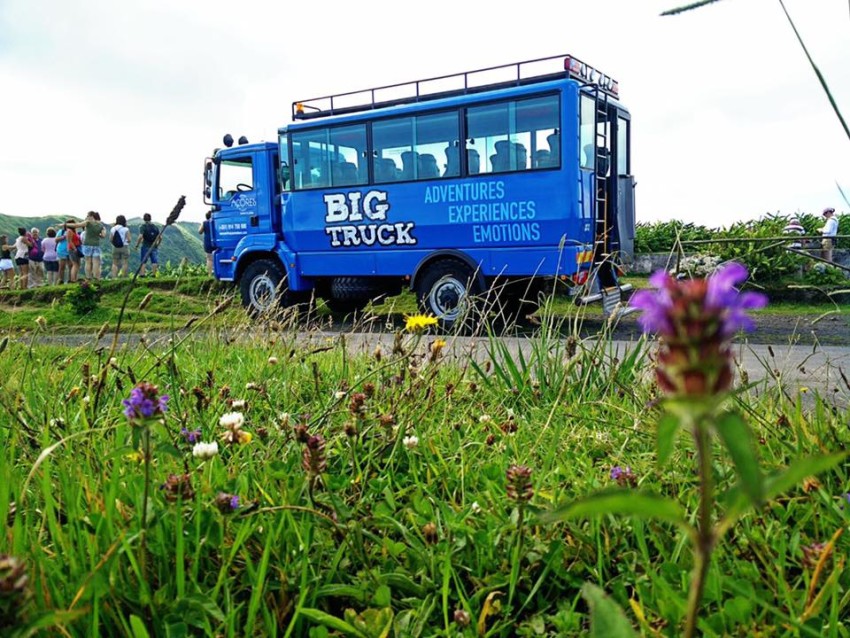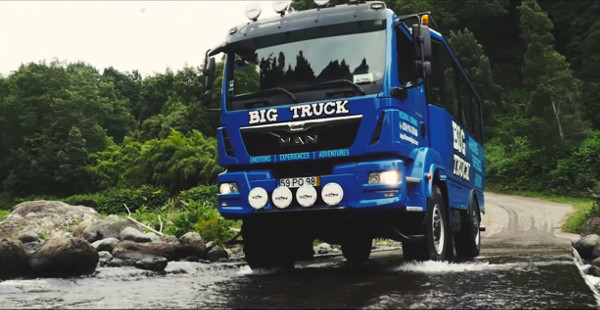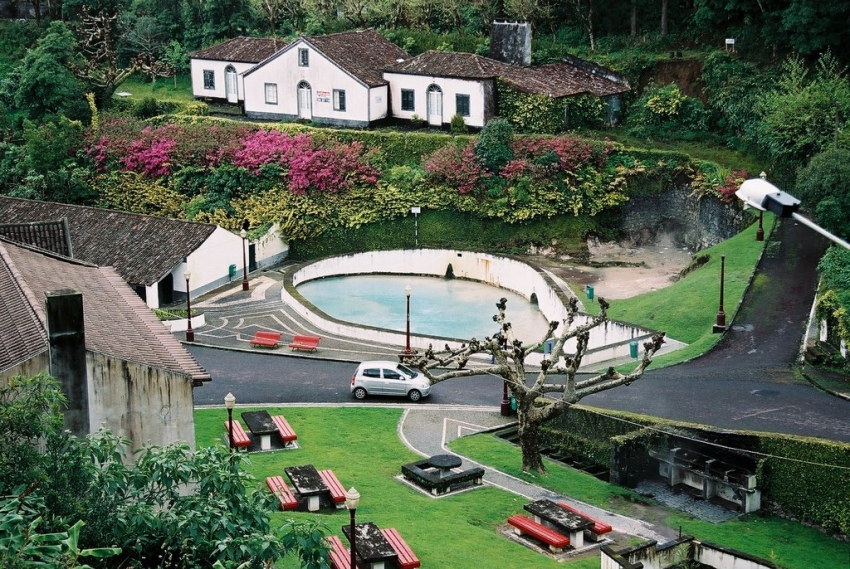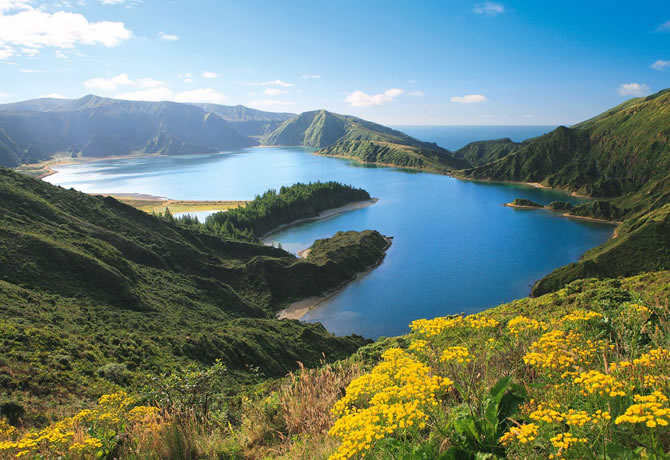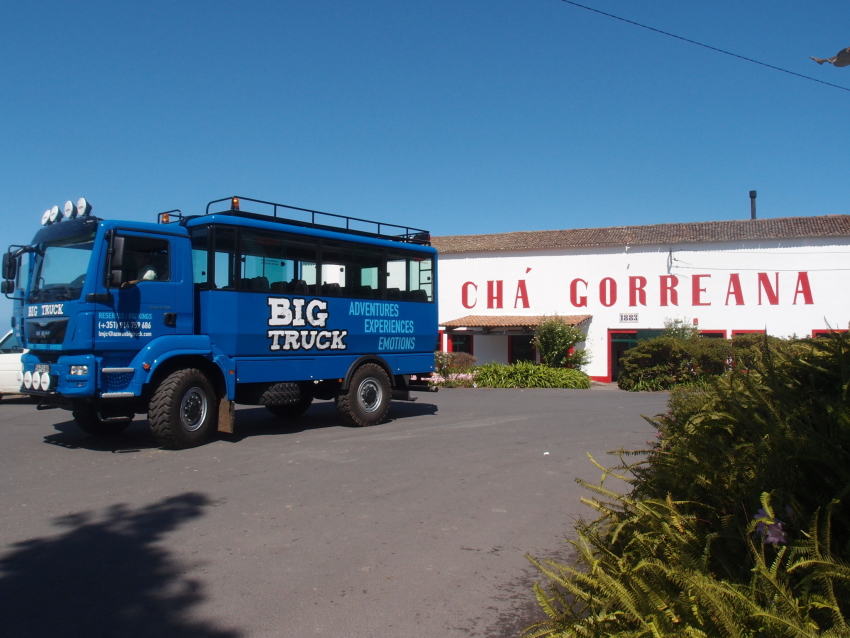 Choose your schedule
08:30 AM - 12:30 PM
$76.69
Choose your schedule
08:30 AM - 12:30 PM
$76.69
Choose your schedule
08:30 AM - 12:30 PM
$76.69
Choose your schedule
08:30 AM - 12:30 PM
$76.69
Choose your schedule
08:30 AM - 12:30 PM
$76.69
Choose your schedule
08:30 AM - 12:30 PM
$76.69
Choose your schedule
08:30 AM - 12:30 PM
$76.69
Choose your schedule
08:30 AM - 12:30 PM
$76.69
Choose your schedule
08:30 AM - 12:30 PM
$76.69
Choose your schedule
08:30 AM - 12:30 PM
$76.69
Choose your schedule
08:30 AM - 12:30 PM
$76.69
Choose your schedule
08:30 AM - 12:30 PM
$76.69
Choose your schedule
08:30 AM - 12:30 PM
$76.69
Choose your schedule
08:30 AM - 12:30 PM
$76.69
Choose your schedule
08:30 AM - 12:30 PM
$76.69
Choose your schedule
08:30 AM - 12:30 PM
$76.69
Choose your schedule
08:30 AM - 12:30 PM
$76.69
Choose your schedule
08:30 AM - 12:30 PM
$76.69
Choose your schedule
08:30 AM - 12:30 PM
$76.69
Choose your schedule
08:30 AM - 12:30 PM
$76.69
Choose your schedule
08:30 AM - 12:30 PM
$76.69
Choose your schedule
08:30 AM - 12:30 PM
$76.69
Choose your schedule
08:30 AM - 12:30 PM
$76.69
Choose your schedule
08:30 AM - 12:30 PM
$76.69
Choose your schedule
08:30 AM - 12:30 PM
$76.69
Choose your schedule
08:30 AM - 12:30 PM
$76.69
Choose your schedule
08:30 AM - 12:30 PM
$76.69
Choose your schedule
08:30 AM - 12:30 PM
$76.69
Choose your schedule
08:30 AM - 12:30 PM
$76.69
Choose your schedule
08:30 AM - 12:30 PM
$76.69
Choose your schedule
08:30 AM - 12:30 PM
$76.69
Choose your schedule
08:30 AM - 12:30 PM
$76.69
Choose your schedule
08:30 AM - 12:30 PM
$76.69
Choose your schedule
08:30 AM - 12:30 PM
$76.69
Choose your schedule
08:30 AM - 12:30 PM
$76.69
Choose your schedule
08:30 AM - 12:30 PM
$76.69
Choose your schedule
08:30 AM - 12:30 PM
$76.69
Choose your schedule
08:30 AM - 12:30 PM
$76.69
Choose your schedule
08:30 AM - 12:30 PM
$76.69
Choose your schedule
08:30 AM - 12:30 PM
$76.69
Choose your schedule
08:30 AM - 12:30 PM
$76.69
Choose your schedule
08:30 AM - 12:30 PM
$76.69
Choose your schedule
08:30 AM - 12:30 PM
$76.69
Choose your schedule
08:30 AM - 12:30 PM
$76.69
Choose your schedule
08:30 AM - 12:30 PM
$76.69
Choose your schedule
08:30 AM - 12:30 PM
$76.69
Choose your schedule
08:30 AM - 12:30 PM
$76.69
Choose your schedule
08:30 AM - 12:30 PM
$76.69
Choose your schedule
08:30 AM - 12:30 PM
$76.69
Choose your schedule
08:30 AM - 12:30 PM
$76.69
Choose your schedule
08:30 AM - 12:30 PM
$76.69
Choose your schedule
08:30 AM - 12:30 PM
$76.69
Choose your schedule
08:30 AM - 12:30 PM
$76.69
Choose your schedule
08:30 AM - 12:30 PM
$76.69
Choose your schedule
08:30 AM - 12:30 PM
$76.69
Choose your schedule
08:30 AM - 12:30 PM
$76.69
Choose your schedule
08:30 AM - 12:30 PM
$76.69
Choose your schedule
08:30 AM - 12:30 PM
$76.69
Choose your schedule
08:30 AM - 12:30 PM
$76.69
Choose your schedule
08:30 AM - 12:30 PM
$76.69
Choose your schedule
08:30 AM - 12:30 PM
$76.69
Choose your schedule
08:30 AM - 12:30 PM
$76.69
Choose your schedule
08:30 AM - 12:30 PM
$76.69
Choose your schedule
08:30 AM - 12:30 PM
$76.69
Choose your schedule
08:30 AM - 12:30 PM
$76.69
Choose your schedule
08:30 AM - 12:30 PM
$76.69
Choose your schedule
08:30 AM - 12:30 PM
$76.69
Choose your schedule
08:30 AM - 12:30 PM
$76.69
Choose your schedule
08:30 AM - 12:30 PM
$76.69
Choose your schedule
08:30 AM - 12:30 PM
$76.69
Choose your schedule
08:30 AM - 12:30 PM
$76.69
Choose your schedule
08:30 AM - 12:30 PM
$76.69
Choose your schedule
08:30 AM - 12:30 PM
$76.69
Choose your schedule
08:30 AM - 12:30 PM
$76.69
Choose your schedule
08:30 AM - 12:30 PM
$76.69
Choose your schedule
08:30 AM - 12:30 PM
$76.69
Choose your schedule
08:30 AM - 12:30 PM
$76.69
Choose your schedule
08:30 AM - 12:30 PM
$76.69
Choose your schedule
08:30 AM - 12:30 PM
$76.69
Choose your schedule
08:30 AM - 12:30 PM
$76.69
Choose your schedule
08:30 AM - 12:30 PM
$76.69
Choose your schedule
08:30 AM - 12:30 PM
$76.69
Choose your schedule
08:30 AM - 12:30 PM
$76.69
Choose your schedule
08:30 AM - 12:30 PM
$76.69
Choose your schedule
08:30 AM - 12:30 PM
$76.69
Choose your schedule
08:30 AM - 12:30 PM
$76.69
Choose your schedule
08:30 AM - 12:30 PM
$76.69
Choose your schedule
08:30 AM - 12:30 PM
$76.69
Choose your schedule
08:30 AM - 12:30 PM
$76.69
Choose your schedule
08:30 AM - 12:30 PM
$76.69
Choose your schedule
08:30 AM - 12:30 PM
$76.69
Choose your schedule
08:30 AM - 12:30 PM
$76.69
Choose your schedule
08:30 AM - 12:30 PM
$76.69
Choose your schedule
08:30 AM - 12:30 PM
$76.69
Choose your schedule
08:30 AM - 12:30 PM
$76.69
Choose your schedule
08:30 AM - 12:30 PM
$76.69
Choose your schedule
08:30 AM - 12:30 PM
$76.69
Choose your schedule
08:30 AM - 12:30 PM
$76.69
Choose your schedule
08:30 AM - 12:30 PM
$76.69
Choose your schedule
08:30 AM - 12:30 PM
$76.69
Choose your schedule
08:30 AM - 12:30 PM
$76.69
Choose your schedule
08:30 AM - 12:30 PM
$76.69
Choose your schedule
08:30 AM - 12:30 PM
$76.69
Choose your schedule
08:30 AM - 12:30 PM
$76.69
About the Experience
The heart of the island of São Miguel is an unforgettable tour! Departure from Ponta Delgada heading to the north coast of the island to visit the city of Ribeira Grande and its surroundings. In Ribeira Seca we will make a short stop at a Renaissance fountain, which bears witness to times past. Arriving at the city center, we will already perceive the baroque architecture of the 17th and 18th century buildings, of which we will visit the most important ones, in a short walk. Before leaving the city, a stop to enjoy a beautiful volcanic sand beach.
Taking now the mountain road we continue to the interior of the island with a visit to Hot Spring of Ribeira Grande, a thermal area surrounded by vegetation. The ride continues to one of the Seven Natural Wonders of Portugal - the Lagoa do Fogo. Return descending the mountain towards the south coast seaside to the city of Ponta Delgada.
Ponta Delgada
Fontanário da Ribeira Seca
Cidade da Ribeira Grande
Praia
Caldeiras da Ribeira Grande
Miradouro da Lagoa do Fogo
Ponta Delgada
Remarks:
Visibility at the viewpoints depends on the weather conditions;
We suggest the clients bring comfortable clothes and appropriate foot wear;
The above-described itinerary is subject to changes;
Guide Portuguese and English speaking, other languages upon request and availability.
Big Truck capacity – 24 people;
Minimum of 10 people for BigTruck - if the minimum number isn't reached, the excursion will be made in Minivan.
Meeting Point / Pick Up:
08h30 In front of Tourism Office in Ponta Delgada (Avenida Infante D. Henrique) - But when booked the schedule will be reconfirmed.
Meeting point:
08h30 In front of Tourism Office in Ponta Delgada
Av. Infante Dom Henrique
9500-769 - Ponta Delgada

Earn $500*
towards your next trip
Join our Travel Rewards program and receive $500 just for signing up! As a Travel Rewards Member, you'll receive exclusive offers and early access to special deals and sales.