Dining: Taste of the Azores
Location: Terceira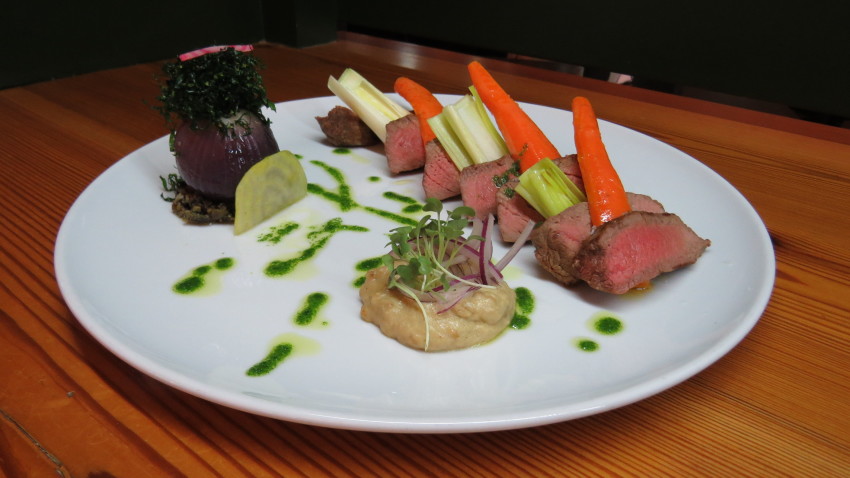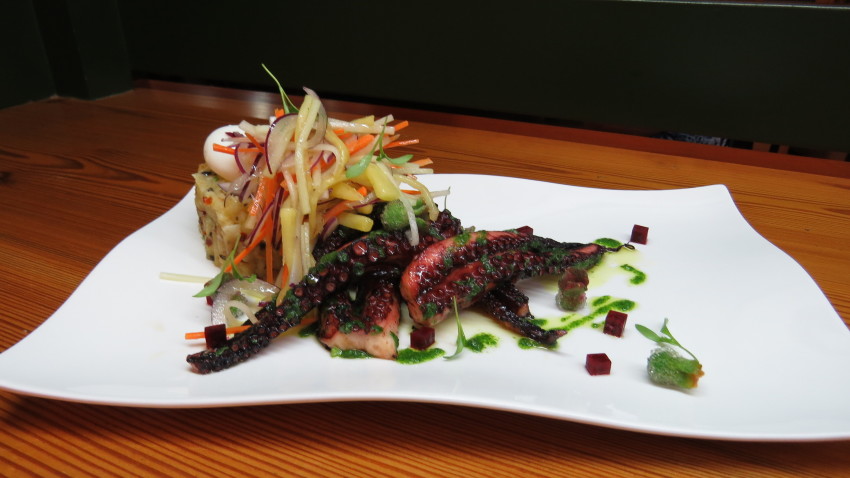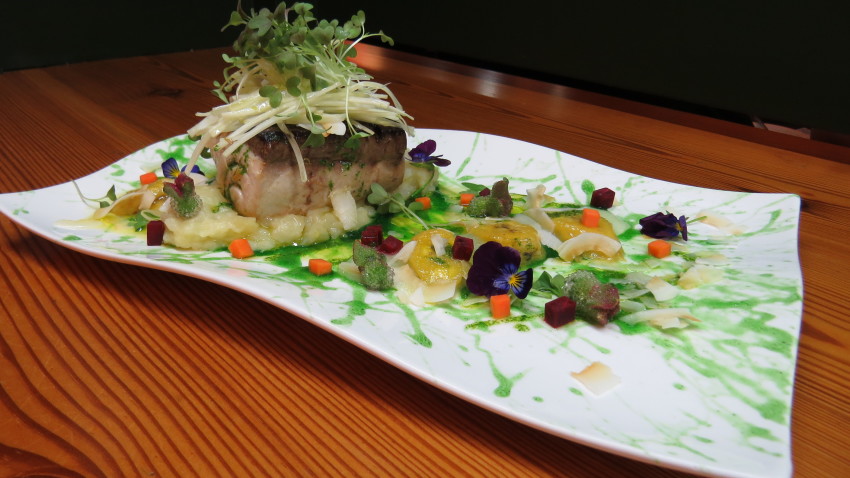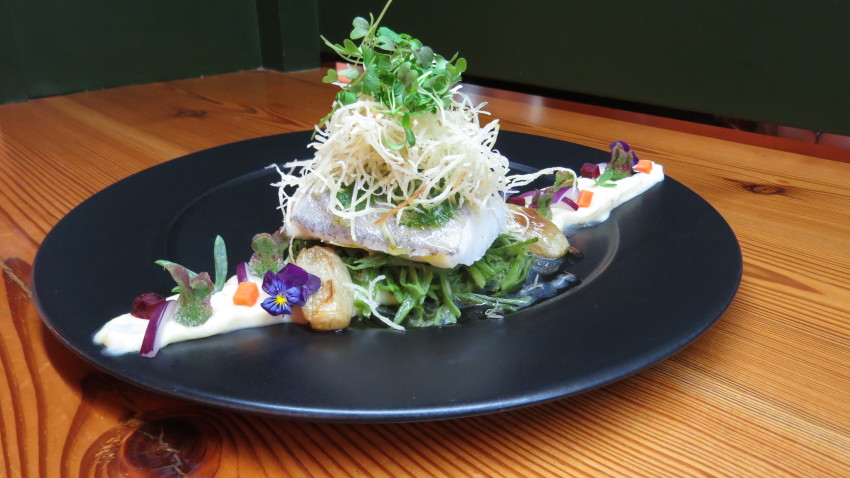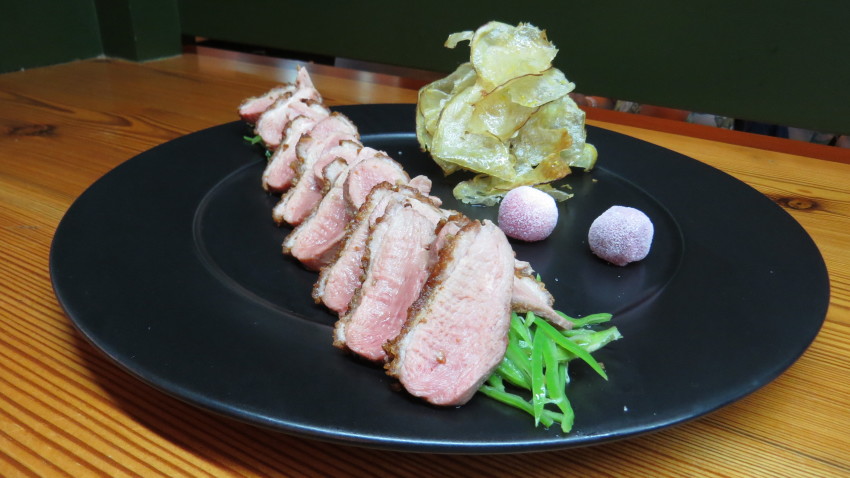 Choose your schedule
06:30 PM - 10:00 PM
$84.90
Choose your schedule
06:30 PM - 10:00 PM
$84.90
Choose your schedule
06:30 PM - 10:00 PM
$84.90
Choose your schedule
06:30 PM - 10:00 PM
$84.90
Choose your schedule
06:30 PM - 10:00 PM
$84.90
Choose your schedule
06:30 PM - 10:00 PM
$84.90
Choose your schedule
06:30 PM - 10:00 PM
$84.90
Choose your schedule
06:30 PM - 10:00 PM
$84.90
Choose your schedule
06:30 PM - 10:00 PM
$84.90
Choose your schedule
06:30 PM - 10:00 PM
$84.90
Choose your schedule
06:30 PM - 10:00 PM
$84.90
Choose your schedule
06:30 PM - 10:00 PM
$84.90
Choose your schedule
06:30 PM - 10:00 PM
$84.90
Choose your schedule
06:30 PM - 10:00 PM
$84.90
Choose your schedule
06:30 PM - 10:00 PM
$84.90
Choose your schedule
06:30 PM - 10:00 PM
$84.90
Choose your schedule
06:30 PM - 10:00 PM
$65.31
Choose your schedule
06:30 PM - 10:00 PM
$65.31
Choose your schedule
06:30 PM - 10:00 PM
$65.31
Choose your schedule
06:30 PM - 10:00 PM
$84.90
Choose your schedule
06:30 PM - 10:00 PM
$84.90
Choose your schedule
06:30 PM - 10:00 PM
$84.90
Choose your schedule
06:30 PM - 10:00 PM
$84.90
Choose your schedule
06:30 PM - 10:00 PM
$84.90
Choose your schedule
06:30 PM - 10:00 PM
$84.90
Choose your schedule
06:30 PM - 10:00 PM
$84.90
Choose your schedule
06:30 PM - 10:00 PM
$84.90
Choose your schedule
06:30 PM - 10:00 PM
$84.90
Choose your schedule
06:30 PM - 10:00 PM
$84.90
Choose your schedule
06:30 PM - 10:00 PM
$84.90
Choose your schedule
06:30 PM - 10:00 PM
$84.90
Choose your schedule
06:30 PM - 10:00 PM
$84.90
Choose your schedule
06:30 PM - 10:00 PM
$84.90
Choose your schedule
06:30 PM - 10:00 PM
$84.90
Choose your schedule
06:30 PM - 10:00 PM
$84.90
Choose your schedule
06:30 PM - 10:00 PM
$84.90
Choose your schedule
06:30 PM - 10:00 PM
$84.90
Choose your schedule
06:30 PM - 10:00 PM
$84.90
Choose your schedule
06:30 PM - 10:00 PM
$84.90
Choose your schedule
06:30 PM - 10:00 PM
$84.90
Choose your schedule
06:30 PM - 10:00 PM
$84.90
Choose your schedule
06:30 PM - 10:00 PM
$84.90
Choose your schedule
06:30 PM - 10:00 PM
$84.90
Choose your schedule
06:30 PM - 10:00 PM
$84.90
Choose your schedule
06:30 PM - 10:00 PM
$84.90
Choose your schedule
06:30 PM - 10:00 PM
$84.90
Choose your schedule
06:30 PM - 10:00 PM
$84.90
Choose your schedule
06:30 PM - 10:00 PM
$84.90
Choose your schedule
06:30 PM - 10:00 PM
$84.90
Choose your schedule
06:30 PM - 10:00 PM
$84.90
Choose your schedule
06:30 PM - 10:00 PM
$84.90
Choose your schedule
06:30 PM - 10:00 PM
$84.90
Choose your schedule
06:30 PM - 10:00 PM
$84.90
Choose your schedule
06:30 PM - 10:00 PM
$84.90
Choose your schedule
06:30 PM - 10:00 PM
$84.90
Choose your schedule
06:30 PM - 10:00 PM
$84.90
Choose your schedule
06:30 PM - 10:00 PM
$84.90
Choose your schedule
06:30 PM - 10:00 PM
$84.90
Choose your schedule
06:30 PM - 10:00 PM
$84.90
Choose your schedule
06:30 PM - 10:00 PM
$84.90
Choose your schedule
06:30 PM - 10:00 PM
$84.90
Choose your schedule
06:30 PM - 10:00 PM
$84.90
Choose your schedule
06:30 PM - 10:00 PM
$84.90
Choose your schedule
06:30 PM - 10:00 PM
$84.90
Choose your schedule
06:30 PM - 10:00 PM
$84.90
Choose your schedule
06:30 PM - 10:00 PM
$84.90
Choose your schedule
06:30 PM - 10:00 PM
$84.90
Choose your schedule
06:30 PM - 10:00 PM
$84.90
Choose your schedule
06:30 PM - 10:00 PM
$84.90
Choose your schedule
06:30 PM - 10:00 PM
$84.90
Choose your schedule
06:30 PM - 10:00 PM
$84.90
Choose your schedule
06:30 PM - 10:00 PM
$84.90
Choose your schedule
06:30 PM - 10:00 PM
$84.90
Choose your schedule
06:30 PM - 10:00 PM
$84.90
Choose your schedule
06:30 PM - 10:00 PM
$84.90
Choose your schedule
06:30 PM - 10:00 PM
$84.90
Choose your schedule
06:30 PM - 10:00 PM
$84.90
Choose your schedule
06:30 PM - 10:00 PM
$84.90
Choose your schedule
06:30 PM - 10:00 PM
$84.90
Choose your schedule
06:30 PM - 10:00 PM
$84.90
Choose your schedule
06:30 PM - 10:00 PM
$84.90
Choose your schedule
06:30 PM - 10:00 PM
$84.90
Choose your schedule
06:30 PM - 10:00 PM
$84.90
Choose your schedule
06:30 PM - 10:00 PM
$84.90
Choose your schedule
06:30 PM - 10:00 PM
$84.90
Choose your schedule
06:30 PM - 10:00 PM
$84.90
Choose your schedule
06:30 PM - 10:00 PM
$84.90
Choose your schedule
06:30 PM - 10:00 PM
$84.90
Choose your schedule
06:30 PM - 10:00 PM
$84.90
Choose your schedule
06:30 PM - 10:00 PM
$84.90
Choose your schedule
06:30 PM - 10:00 PM
$84.90
Choose your schedule
06:30 PM - 10:00 PM
$84.90
Choose your schedule
06:30 PM - 10:00 PM
$84.90
Choose your schedule
06:30 PM - 10:00 PM
$84.90
Choose your schedule
06:30 PM - 10:00 PM
$84.90
Choose your schedule
06:30 PM - 10:00 PM
$84.90
Choose your schedule
06:30 PM - 10:00 PM
$84.90
Choose your schedule
06:30 PM - 10:00 PM
$84.90
Choose your schedule
06:30 PM - 10:00 PM
$84.90
Choose your schedule
06:30 PM - 10:00 PM
$84.90
Choose your schedule
06:30 PM - 10:00 PM
$84.90
Choose your schedule
06:30 PM - 10:00 PM
$84.90
Choose your schedule
06:30 PM - 10:00 PM
$84.90
Choose your schedule
06:30 PM - 10:00 PM
$84.90
Choose your schedule
06:30 PM - 10:00 PM
$84.90
Choose your schedule
06:30 PM - 10:00 PM
$84.90
Choose your schedule
06:30 PM - 10:00 PM
$84.90
Choose your schedule
06:30 PM - 10:00 PM
$84.90
Choose your schedule
06:30 PM - 10:00 PM
$84.90
Choose your schedule
06:30 PM - 10:00 PM
$84.90
Choose your schedule
06:30 PM - 10:00 PM
$84.90
Choose your schedule
06:30 PM - 10:00 PM
$84.90
Choose your schedule
06:30 PM - 10:00 PM
$84.90
Choose your schedule
06:30 PM - 10:00 PM
$84.90
Choose your schedule
06:30 PM - 10:00 PM
$84.90
Choose your schedule
06:30 PM - 10:00 PM
$84.90
Choose your schedule
06:30 PM - 10:00 PM
$84.90
Choose your schedule
06:30 PM - 10:00 PM
$84.90
Choose your schedule
06:30 PM - 10:00 PM
$84.90
Choose your schedule
06:30 PM - 10:00 PM
$84.90
Choose your schedule
06:30 PM - 10:00 PM
$84.90
Choose your schedule
06:30 PM - 10:00 PM
$84.90
Choose your schedule
06:30 PM - 10:00 PM
$84.90
Choose your schedule
06:30 PM - 10:00 PM
$84.90
Choose your schedule
06:30 PM - 10:00 PM
$84.90
Choose your schedule
06:30 PM - 10:00 PM
$84.90
Choose your schedule
06:30 PM - 10:00 PM
$84.90
Choose your schedule
06:30 PM - 10:00 PM
$84.90
Choose your schedule
06:30 PM - 10:00 PM
$84.90
Choose your schedule
06:30 PM - 10:00 PM
$84.90
Choose your schedule
06:30 PM - 10:00 PM
$84.90
Choose your schedule
06:30 PM - 10:00 PM
$84.90
Choose your schedule
06:30 PM - 10:00 PM
$84.90
Choose your schedule
06:30 PM - 10:00 PM
$84.90
Choose your schedule
06:30 PM - 10:00 PM
$84.90
Choose your schedule
06:30 PM - 10:00 PM
$84.90
Choose your schedule
06:30 PM - 10:00 PM
$84.90
Choose your schedule
06:30 PM - 10:00 PM
$84.90
Choose your schedule
06:30 PM - 10:00 PM
$84.90
Choose your schedule
06:30 PM - 10:00 PM
$84.90
Choose your schedule
06:30 PM - 10:00 PM
$84.90
Choose your schedule
06:30 PM - 10:00 PM
$84.90
Choose your schedule
06:30 PM - 10:00 PM
$84.90
Choose your schedule
06:30 PM - 10:00 PM
$84.90
Choose your schedule
06:30 PM - 10:00 PM
$84.90
Choose your schedule
06:30 PM - 10:00 PM
$84.90
Choose your schedule
06:30 PM - 10:00 PM
$84.90
Choose your schedule
06:30 PM - 10:00 PM
$84.90
Choose your schedule
06:30 PM - 10:00 PM
$84.90
Choose your schedule
06:30 PM - 10:00 PM
$84.90
Choose your schedule
06:30 PM - 10:00 PM
$84.90
Choose your schedule
06:30 PM - 10:00 PM
$84.90
Choose your schedule
06:30 PM - 10:00 PM
$84.90
Choose your schedule
06:30 PM - 10:00 PM
$84.90
Choose your schedule
06:30 PM - 10:00 PM
$84.90
Choose your schedule
06:30 PM - 10:00 PM
$84.90
Choose your schedule
06:30 PM - 10:00 PM
$84.90
Choose your schedule
06:30 PM - 10:00 PM
$84.90
Choose your schedule
06:30 PM - 10:00 PM
$84.90
Choose your schedule
06:30 PM - 10:00 PM
$84.90
Choose your schedule
06:30 PM - 10:00 PM
$84.90
Choose your schedule
06:30 PM - 10:00 PM
$84.90
Choose your schedule
06:30 PM - 10:00 PM
$84.90
Choose your schedule
06:30 PM - 10:00 PM
$84.90
Choose your schedule
06:30 PM - 10:00 PM
$84.90
Choose your schedule
06:30 PM - 10:00 PM
$84.90
Choose your schedule
06:30 PM - 10:00 PM
$84.90
Choose your schedule
06:30 PM - 10:00 PM
$84.90
Choose your schedule
06:30 PM - 10:00 PM
$84.90
Choose your schedule
06:30 PM - 10:00 PM
$84.90
Choose your schedule
06:30 PM - 10:00 PM
$84.90
Choose your schedule
06:30 PM - 10:00 PM
$84.90
Choose your schedule
06:30 PM - 10:00 PM
$84.90
Choose your schedule
06:30 PM - 10:00 PM
$84.90
Choose your schedule
06:30 PM - 10:00 PM
$84.90
Choose your schedule
06:30 PM - 10:00 PM
$84.90
Choose your schedule
06:30 PM - 10:00 PM
$84.90
Choose your schedule
06:30 PM - 10:00 PM
$84.90
Choose your schedule
06:30 PM - 10:00 PM
$84.90
Choose your schedule
06:30 PM - 10:00 PM
$84.90
Choose your schedule
06:30 PM - 10:00 PM
$84.90
Choose your schedule
06:30 PM - 10:00 PM
$84.90
Choose your schedule
06:30 PM - 10:00 PM
$84.90
Choose your schedule
06:30 PM - 10:00 PM
$84.90
Choose your schedule
06:30 PM - 10:00 PM
$84.90
Choose your schedule
06:30 PM - 10:00 PM
$84.90
Choose your schedule
06:30 PM - 10:00 PM
$84.90
Choose your schedule
06:30 PM - 10:00 PM
$84.90
Choose your schedule
06:30 PM - 10:00 PM
$84.90
Choose your schedule
06:30 PM - 10:00 PM
$84.90
Choose your schedule
06:30 PM - 10:00 PM
$84.90
Choose your schedule
06:30 PM - 10:00 PM
$84.90
Choose your schedule
06:30 PM - 10:00 PM
$84.90
Choose your schedule
06:30 PM - 10:00 PM
$84.90
Choose your schedule
06:30 PM - 10:00 PM
$84.90
Choose your schedule
06:30 PM - 10:00 PM
$84.90
Choose your schedule
06:30 PM - 10:00 PM
$84.90
Choose your schedule
06:30 PM - 10:00 PM
$84.90
Choose your schedule
06:30 PM - 10:00 PM
$84.90
Choose your schedule
06:30 PM - 10:00 PM
$84.90
Choose your schedule
06:30 PM - 10:00 PM
$84.90
Choose your schedule
06:30 PM - 10:00 PM
$84.90
Choose your schedule
06:30 PM - 10:00 PM
$84.90
Choose your schedule
06:30 PM - 10:00 PM
$84.90
Choose your schedule
06:30 PM - 10:00 PM
$84.90
Choose your schedule
06:30 PM - 10:00 PM
$84.90
Choose your schedule
06:30 PM - 10:00 PM
$84.90
Choose your schedule
06:30 PM - 10:00 PM
$84.90
Choose your schedule
06:30 PM - 10:00 PM
$84.90
Choose your schedule
06:30 PM - 10:00 PM
$84.90
Choose your schedule
06:30 PM - 10:00 PM
$84.90
Choose your schedule
06:30 PM - 10:00 PM
$84.90
Choose your schedule
06:30 PM - 10:00 PM
$84.90
Choose your schedule
06:30 PM - 10:00 PM
$84.90
Choose your schedule
06:30 PM - 10:00 PM
$84.90
Choose your schedule
06:30 PM - 10:00 PM
$84.90
Choose your schedule
06:30 PM - 10:00 PM
$84.90
Choose your schedule
06:30 PM - 10:00 PM
$84.90
Choose your schedule
06:30 PM - 10:00 PM
$84.90
Choose your schedule
06:30 PM - 10:00 PM
$84.90
Choose your schedule
06:30 PM - 10:00 PM
$84.90
Choose your schedule
06:30 PM - 10:00 PM
$84.90
Choose your schedule
06:30 PM - 10:00 PM
$84.90
Choose your schedule
06:30 PM - 10:00 PM
$84.90
Choose your schedule
06:30 PM - 10:00 PM
$84.90
Choose your schedule
06:30 PM - 10:00 PM
$84.90
Choose your schedule
06:30 PM - 10:00 PM
$84.90
Choose your schedule
06:30 PM - 10:00 PM
$84.90
Choose your schedule
06:30 PM - 10:00 PM
$84.90
Choose your schedule
06:30 PM - 10:00 PM
$84.90
Choose your schedule
06:30 PM - 10:00 PM
$84.90
Choose your schedule
06:30 PM - 10:00 PM
$84.90
Choose your schedule
06:30 PM - 10:00 PM
$84.90
Choose your schedule
06:30 PM - 10:00 PM
$84.90
Choose your schedule
06:30 PM - 10:00 PM
$84.90
Choose your schedule
06:30 PM - 10:00 PM
$84.90
Choose your schedule
06:30 PM - 10:00 PM
$84.90
Choose your schedule
06:30 PM - 10:00 PM
$84.90
Choose your schedule
06:30 PM - 10:00 PM
$84.90
Choose your schedule
06:30 PM - 10:00 PM
$84.90
Choose your schedule
06:30 PM - 10:00 PM
$84.90
Choose your schedule
06:30 PM - 10:00 PM
$84.90
Choose your schedule
06:30 PM - 10:00 PM
$84.90
Choose your schedule
06:30 PM - 10:00 PM
$84.90
Choose your schedule
06:30 PM - 10:00 PM
$84.90
Choose your schedule
06:30 PM - 10:00 PM
$84.90
Choose your schedule
06:30 PM - 10:00 PM
$84.90
Choose your schedule
06:30 PM - 10:00 PM
$84.90
Choose your schedule
06:30 PM - 10:00 PM
$84.90
Choose your schedule
06:30 PM - 10:00 PM
$84.90
Choose your schedule
06:30 PM - 10:00 PM
$84.90
Choose your schedule
06:30 PM - 10:00 PM
$84.90
Choose your schedule
06:30 PM - 10:00 PM
$84.90
Choose your schedule
06:30 PM - 10:00 PM
$84.90
Choose your schedule
06:30 PM - 10:00 PM
$84.90
Choose your schedule
06:30 PM - 10:00 PM
$84.90
Choose your schedule
06:30 PM - 10:00 PM
$84.90
Choose your schedule
06:30 PM - 10:00 PM
$84.90
Choose your schedule
06:30 PM - 10:00 PM
$84.90
Choose your schedule
06:30 PM - 10:00 PM
$84.90
Choose your schedule
06:30 PM - 10:00 PM
$84.90
Choose your schedule
06:30 PM - 10:00 PM
$84.90
Choose your schedule
06:30 PM - 10:00 PM
$84.90
Choose your schedule
06:30 PM - 10:00 PM
$84.90
Choose your schedule
06:30 PM - 10:00 PM
$84.90
Choose your schedule
06:30 PM - 10:00 PM
$84.90
Choose your schedule
06:30 PM - 10:00 PM
$84.90
Choose your schedule
06:30 PM - 10:00 PM
$84.90
Choose your schedule
06:30 PM - 10:00 PM
$84.90
Choose your schedule
06:30 PM - 10:00 PM
$84.90
Choose your schedule
06:30 PM - 10:00 PM
$84.90
Choose your schedule
06:30 PM - 10:00 PM
$84.90
Choose your schedule
06:30 PM - 10:00 PM
$84.90
Choose your schedule
06:30 PM - 10:00 PM
$84.90
Choose your schedule
06:30 PM - 10:00 PM
$84.90
Choose your schedule
06:30 PM - 10:00 PM
$84.90
Choose your schedule
06:30 PM - 10:00 PM
$84.90
Choose your schedule
06:30 PM - 10:00 PM
$84.90
Choose your schedule
06:30 PM - 10:00 PM
$84.90
Choose your schedule
06:30 PM - 10:00 PM
$84.90
Choose your schedule
06:30 PM - 10:00 PM
$84.90
Choose your schedule
06:30 PM - 10:00 PM
$84.90
Choose your schedule
06:30 PM - 10:00 PM
$84.90
Choose your schedule
06:30 PM - 10:00 PM
$84.90
Choose your schedule
06:30 PM - 10:00 PM
$84.90
Choose your schedule
06:30 PM - 10:00 PM
$84.90
Choose your schedule
06:30 PM - 10:00 PM
$84.90
Choose your schedule
06:30 PM - 10:00 PM
$84.90
Choose your schedule
06:30 PM - 10:00 PM
$84.90
Choose your schedule
06:30 PM - 10:00 PM
$84.90
Choose your schedule
06:30 PM - 10:00 PM
$84.90
Choose your schedule
06:30 PM - 10:00 PM
$84.90
Choose your schedule
06:30 PM - 10:00 PM
$84.90
Choose your schedule
06:30 PM - 10:00 PM
$84.90
Choose your schedule
06:30 PM - 10:00 PM
$84.90
Choose your schedule
06:30 PM - 10:00 PM
$84.90
Choose your schedule
06:30 PM - 10:00 PM
$84.90
Choose your schedule
06:30 PM - 10:00 PM
$84.90
Choose your schedule
06:30 PM - 10:00 PM
$84.90
Choose your schedule
06:30 PM - 10:00 PM
$84.90
Choose your schedule
06:30 PM - 10:00 PM
$84.90
Choose your schedule
06:30 PM - 10:00 PM
$84.90
Choose your schedule
06:30 PM - 10:00 PM
$84.90
Choose your schedule
06:30 PM - 10:00 PM
$84.90
Choose your schedule
06:30 PM - 10:00 PM
$84.90
Choose your schedule
06:30 PM - 10:00 PM
$84.90
Choose your schedule
06:30 PM - 10:00 PM
$84.90
Choose your schedule
06:30 PM - 10:00 PM
$84.90
Choose your schedule
06:30 PM - 10:00 PM
$84.90
Choose your schedule
06:30 PM - 10:00 PM
$84.90
Choose your schedule
06:30 PM - 10:00 PM
$84.90
Choose your schedule
06:30 PM - 10:00 PM
$84.90
Choose your schedule
06:30 PM - 10:00 PM
$84.90
Choose your schedule
06:30 PM - 10:00 PM
$84.90
Choose your schedule
06:30 PM - 10:00 PM
$84.90
Choose your schedule
06:30 PM - 10:00 PM
$84.90
Choose your schedule
06:30 PM - 10:00 PM
$84.90
Choose your schedule
06:30 PM - 10:00 PM
$84.90
Choose your schedule
06:30 PM - 10:00 PM
$84.90
Choose your schedule
06:30 PM - 10:00 PM
$84.90
Choose your schedule
06:30 PM - 10:00 PM
$84.90
Choose your schedule
06:30 PM - 10:00 PM
$84.90
Choose your schedule
06:30 PM - 10:00 PM
$84.90
Choose your schedule
06:30 PM - 10:00 PM
$84.90
Choose your schedule
06:30 PM - 10:00 PM
$84.90
Choose your schedule
06:30 PM - 10:00 PM
$84.90
About the Experience
Experience the unique flavors of Azorean cuisine with this four-course tasting menu paired with wine and regional liquors.
This dining experience has been carefully curated by our resident chefs to provide you with a wide array of local flavors. Includes an appetizer to start, followed by a fish course, a meat course, and dessert.
Q.B. Restaurant is located inside a picturesque old estate with a beautiful garden, esplanade, and child-friendly area.
Meeting point:
Caminho do Meio de São Carlos, 50
9700-222 - Angra do Heroísmo

Terms and Conditions
Refunds only up to 3 days prior to the activity.
Activity provider policies
Cancelations
Cancelations free of charge 72 hours prior to the activity date. Any cancelations made after this date are non-refundable.
Unlock a World of Exclusive Perks
Unlock a world of privileges with our Travel Rewards Program. Sign up and instantly enjoy.