Walking Tours: Caldeira Hike
Location: Faial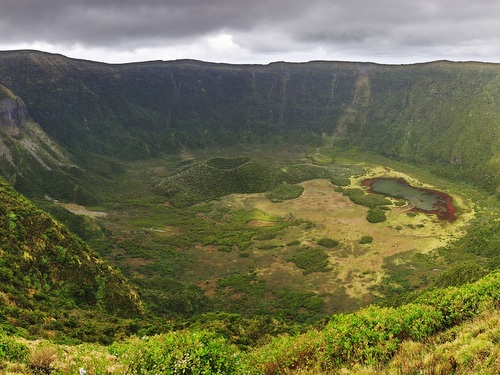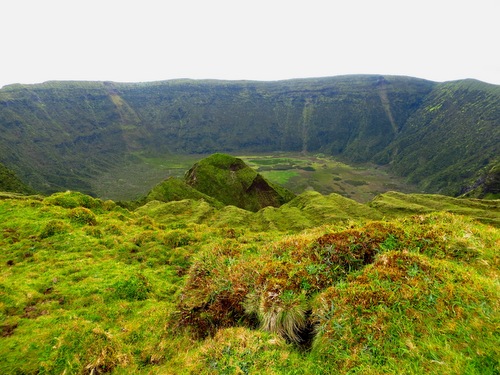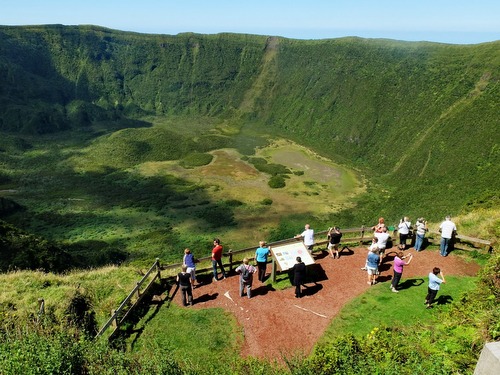 Choose your schedule
09:30 AM - 01:00 PM
$134.97
Choose your schedule
09:30 AM - 01:00 PM
$134.97
Choose your schedule
09:30 AM - 01:00 PM
$134.97
Choose your schedule
09:30 AM - 01:00 PM
$134.97
Choose your schedule
09:30 AM - 01:00 PM
$134.97
Choose your schedule
09:30 AM - 01:00 PM
$134.97
Choose your schedule
09:30 AM - 01:00 PM
$134.97
Choose your schedule
09:30 AM - 01:00 PM
$134.97
Choose your schedule
09:30 AM - 01:00 PM
$134.97
Choose your schedule
09:30 AM - 01:00 PM
$134.97
Choose your schedule
09:30 AM - 01:00 PM
$134.97
Choose your schedule
09:30 AM - 01:00 PM
$134.97
Choose your schedule
09:30 AM - 01:00 PM
$134.97
Choose your schedule
09:30 AM - 01:00 PM
$134.97
Choose your schedule
09:30 AM - 01:00 PM
$134.97
Choose your schedule
09:30 AM - 01:00 PM
$134.97
Choose your schedule
09:30 AM - 01:00 PM
$134.97
Choose your schedule
09:30 AM - 01:00 PM
$134.97
Choose your schedule
09:30 AM - 01:00 PM
$134.97
Choose your schedule
09:30 AM - 01:00 PM
$134.97
Choose your schedule
09:30 AM - 01:00 PM
$134.97
Choose your schedule
09:30 AM - 01:00 PM
$134.97
Choose your schedule
09:30 AM - 01:00 PM
$134.97
Choose your schedule
09:30 AM - 01:00 PM
$134.97
Choose your schedule
09:30 AM - 01:00 PM
$134.97
Choose your schedule
09:30 AM - 01:00 PM
$134.97
Choose your schedule
09:30 AM - 01:00 PM
$134.97
Choose your schedule
09:30 AM - 01:00 PM
$134.97
Choose your schedule
09:30 AM - 01:00 PM
$134.97
Choose your schedule
09:30 AM - 01:00 PM
$134.97
Choose your schedule
09:30 AM - 01:00 PM
$134.97
Choose your schedule
09:30 AM - 01:00 PM
$134.97
Choose your schedule
09:30 AM - 01:00 PM
$134.97
Choose your schedule
09:30 AM - 01:00 PM
$134.97
Choose your schedule
09:30 AM - 01:00 PM
$134.97
Choose your schedule
09:30 AM - 01:00 PM
$134.97
Choose your schedule
09:30 AM - 01:00 PM
$134.97
Choose your schedule
09:30 AM - 01:00 PM
$134.97
Choose your schedule
09:30 AM - 01:00 PM
$134.97
Choose your schedule
09:30 AM - 01:00 PM
$134.97
Choose your schedule
09:30 AM - 01:00 PM
$134.97
Choose your schedule
09:30 AM - 01:00 PM
$134.97
Choose your schedule
09:30 AM - 01:00 PM
$134.97
Choose your schedule
09:30 AM - 01:00 PM
$134.97
Choose your schedule
09:30 AM - 01:00 PM
$134.97
Choose your schedule
09:30 AM - 01:00 PM
$134.97
Choose your schedule
09:30 AM - 01:00 PM
$134.97
Choose your schedule
09:30 AM - 01:00 PM
$134.97
Choose your schedule
09:30 AM - 01:00 PM
$134.97
Choose your schedule
09:30 AM - 01:00 PM
$134.97
Choose your schedule
09:30 AM - 01:00 PM
$134.97
Choose your schedule
09:30 AM - 01:00 PM
$134.97
Choose your schedule
09:30 AM - 01:00 PM
$134.97
Choose your schedule
09:30 AM - 01:00 PM
$134.97
Choose your schedule
09:30 AM - 01:00 PM
$134.97
Choose your schedule
09:30 AM - 01:00 PM
$134.97
Choose your schedule
09:30 AM - 01:00 PM
$134.97
Choose your schedule
09:30 AM - 01:00 PM
$134.97
Choose your schedule
09:30 AM - 01:00 PM
$134.97
Choose your schedule
09:30 AM - 01:00 PM
$134.97
Choose your schedule
09:30 AM - 01:00 PM
$134.97
Choose your schedule
09:30 AM - 01:00 PM
$134.97
Choose your schedule
09:30 AM - 01:00 PM
$134.97
Choose your schedule
09:30 AM - 01:00 PM
$134.97
Choose your schedule
09:30 AM - 01:00 PM
$134.97
Choose your schedule
09:30 AM - 01:00 PM
$134.97
Choose your schedule
09:30 AM - 01:00 PM
$134.97
Choose your schedule
09:30 AM - 01:00 PM
$134.97
Choose your schedule
09:30 AM - 01:00 PM
$134.97
Choose your schedule
09:30 AM - 01:00 PM
$134.97
Choose your schedule
09:30 AM - 01:00 PM
$134.97
Choose your schedule
09:30 AM - 01:00 PM
$134.97
Choose your schedule
09:30 AM - 01:00 PM
$134.97
Choose your schedule
09:30 AM - 01:00 PM
$134.97
Choose your schedule
09:30 AM - 01:00 PM
$134.97
Choose your schedule
09:30 AM - 01:00 PM
$134.97
Choose your schedule
09:30 AM - 01:00 PM
$134.97
Choose your schedule
09:30 AM - 01:00 PM
$134.97
Choose your schedule
09:30 AM - 01:00 PM
$134.97
Choose your schedule
09:30 AM - 01:00 PM
$134.97
Choose your schedule
09:30 AM - 01:00 PM
$134.97
Choose your schedule
09:30 AM - 01:00 PM
$134.97
Choose your schedule
09:30 AM - 01:00 PM
$134.97
Choose your schedule
09:30 AM - 01:00 PM
$134.97
Choose your schedule
09:30 AM - 01:00 PM
$134.97
Choose your schedule
09:30 AM - 01:00 PM
$134.97
Choose your schedule
09:30 AM - 01:00 PM
$134.97
Choose your schedule
09:30 AM - 01:00 PM
$134.97
Choose your schedule
09:30 AM - 01:00 PM
$134.97
Choose your schedule
09:30 AM - 01:00 PM
$134.97
Choose your schedule
09:30 AM - 01:00 PM
$134.97
Choose your schedule
09:30 AM - 01:00 PM
$134.97
Choose your schedule
09:30 AM - 01:00 PM
$134.97
Choose your schedule
09:30 AM - 01:00 PM
$134.97
Choose your schedule
09:30 AM - 01:00 PM
$134.97
Choose your schedule
09:30 AM - 01:00 PM
$134.97
Choose your schedule
09:30 AM - 01:00 PM
$134.97
Choose your schedule
09:30 AM - 01:00 PM
$134.97
Choose your schedule
09:30 AM - 01:00 PM
$134.97
Choose your schedule
09:30 AM - 01:00 PM
$134.97
Choose your schedule
09:30 AM - 01:00 PM
$134.97
Choose your schedule
09:30 AM - 01:00 PM
$134.97
Choose your schedule
09:30 AM - 01:00 PM
$134.97
Choose your schedule
09:30 AM - 01:00 PM
$134.97
Choose your schedule
09:30 AM - 01:00 PM
$134.97
Choose your schedule
09:30 AM - 01:00 PM
$134.97
Choose your schedule
09:30 AM - 01:00 PM
$134.97
Choose your schedule
09:30 AM - 01:00 PM
$134.97
Choose your schedule
09:30 AM - 01:00 PM
$134.97
Choose your schedule
09:30 AM - 01:00 PM
$134.97
Choose your schedule
09:30 AM - 01:00 PM
$134.97
Choose your schedule
09:30 AM - 01:00 PM
$134.97
Choose your schedule
09:30 AM - 01:00 PM
$134.97
Choose your schedule
09:30 AM - 01:00 PM
$134.97
Choose your schedule
09:30 AM - 01:00 PM
$134.97
Choose your schedule
09:30 AM - 01:00 PM
$134.97
Choose your schedule
09:30 AM - 01:00 PM
$134.97
Choose your schedule
09:30 AM - 01:00 PM
$134.97
Choose your schedule
09:30 AM - 01:00 PM
$134.97
Choose your schedule
09:30 AM - 01:00 PM
$134.97
Choose your schedule
09:30 AM - 01:00 PM
$134.97
Choose your schedule
09:30 AM - 01:00 PM
$134.97
Choose your schedule
09:30 AM - 01:00 PM
$134.97
Choose your schedule
09:30 AM - 01:00 PM
$134.97
Choose your schedule
09:30 AM - 01:00 PM
$134.97
Choose your schedule
09:30 AM - 01:00 PM
$134.97
Choose your schedule
09:30 AM - 01:00 PM
$134.97
Choose your schedule
09:30 AM - 01:00 PM
$134.97
Choose your schedule
09:30 AM - 01:00 PM
$134.97
Choose your schedule
09:30 AM - 01:00 PM
$134.97
Choose your schedule
09:30 AM - 01:00 PM
$134.97
Choose your schedule
09:30 AM - 01:00 PM
$134.97
Choose your schedule
09:30 AM - 01:00 PM
$134.97
Choose your schedule
09:30 AM - 01:00 PM
$134.97
Choose your schedule
09:30 AM - 01:00 PM
$134.97
Choose your schedule
09:30 AM - 01:00 PM
$134.97
Choose your schedule
09:30 AM - 01:00 PM
$134.97
Choose your schedule
09:30 AM - 01:00 PM
$134.97
Choose your schedule
09:30 AM - 01:00 PM
$134.97
Choose your schedule
09:30 AM - 01:00 PM
$134.97
Choose your schedule
09:30 AM - 01:00 PM
$134.97
Choose your schedule
09:30 AM - 01:00 PM
$134.97
Choose your schedule
09:30 AM - 01:00 PM
$134.97
Choose your schedule
09:30 AM - 01:00 PM
$134.97
Choose your schedule
09:30 AM - 01:00 PM
$134.97
Choose your schedule
09:30 AM - 01:00 PM
$134.97
Choose your schedule
09:30 AM - 01:00 PM
$134.97
Choose your schedule
09:30 AM - 01:00 PM
$134.97
Choose your schedule
09:30 AM - 01:00 PM
$134.97
Choose your schedule
09:30 AM - 01:00 PM
$134.97
Choose your schedule
09:30 AM - 01:00 PM
$134.97
Choose your schedule
09:30 AM - 01:00 PM
$134.97
Choose your schedule
09:30 AM - 01:00 PM
$134.97
Choose your schedule
09:30 AM - 01:00 PM
$134.97
Choose your schedule
09:30 AM - 01:00 PM
$134.97
Choose your schedule
09:30 AM - 01:00 PM
$134.97
Choose your schedule
09:30 AM - 01:00 PM
$134.97
Choose your schedule
09:30 AM - 01:00 PM
$134.97
Choose your schedule
09:30 AM - 01:00 PM
$134.97
Choose your schedule
09:30 AM - 01:00 PM
$134.97
Choose your schedule
09:30 AM - 01:00 PM
$134.97
Choose your schedule
09:30 AM - 01:00 PM
$134.97
Choose your schedule
09:30 AM - 01:00 PM
$134.97
Choose your schedule
09:30 AM - 01:00 PM
$134.97
Choose your schedule
09:30 AM - 01:00 PM
$134.97
Choose your schedule
09:30 AM - 01:00 PM
$134.97
Choose your schedule
09:30 AM - 01:00 PM
$134.97
Choose your schedule
09:30 AM - 01:00 PM
$134.97
Choose your schedule
09:30 AM - 01:00 PM
$134.97
Choose your schedule
09:30 AM - 01:00 PM
$134.97
Choose your schedule
09:30 AM - 01:00 PM
$134.97
Choose your schedule
09:30 AM - 01:00 PM
$134.97
Choose your schedule
09:30 AM - 01:00 PM
$134.97
Choose your schedule
09:30 AM - 01:00 PM
$134.97
Choose your schedule
09:30 AM - 01:00 PM
$134.97
Choose your schedule
09:30 AM - 01:00 PM
$134.97
Choose your schedule
09:30 AM - 01:00 PM
$134.97
Choose your schedule
09:30 AM - 01:00 PM
$134.97
Choose your schedule
09:30 AM - 01:00 PM
$134.97
Choose your schedule
09:30 AM - 01:00 PM
$134.97
Choose your schedule
09:30 AM - 01:00 PM
$134.97
Choose your schedule
09:30 AM - 01:00 PM
$134.97
Choose your schedule
09:30 AM - 01:00 PM
$134.97
Choose your schedule
09:30 AM - 01:00 PM
$134.97
Choose your schedule
09:30 AM - 01:00 PM
$134.97
Choose your schedule
09:30 AM - 01:00 PM
$134.97
Choose your schedule
09:30 AM - 01:00 PM
$134.97
Choose your schedule
09:30 AM - 01:00 PM
$134.97
Choose your schedule
09:30 AM - 01:00 PM
$134.97
Choose your schedule
09:30 AM - 01:00 PM
$134.97
Choose your schedule
09:30 AM - 01:00 PM
$134.97
Choose your schedule
09:30 AM - 01:00 PM
$134.97
Choose your schedule
09:30 AM - 01:00 PM
$134.97
Choose your schedule
09:30 AM - 01:00 PM
$134.97
Choose your schedule
09:30 AM - 01:00 PM
$134.97
Choose your schedule
09:30 AM - 01:00 PM
$134.97
Choose your schedule
09:30 AM - 01:00 PM
$134.97
Choose your schedule
09:30 AM - 01:00 PM
$134.97
Choose your schedule
09:30 AM - 01:00 PM
$134.97
Choose your schedule
09:30 AM - 01:00 PM
$134.97
Choose your schedule
09:30 AM - 01:00 PM
$134.97
Choose your schedule
09:30 AM - 01:00 PM
$134.97
Choose your schedule
09:30 AM - 01:00 PM
$134.97
Choose your schedule
09:30 AM - 01:00 PM
$134.97
Choose your schedule
09:30 AM - 01:00 PM
$134.97
Choose your schedule
09:30 AM - 01:00 PM
$134.97
Choose your schedule
09:30 AM - 01:00 PM
$134.97
Choose your schedule
09:30 AM - 01:00 PM
$134.97
Choose your schedule
09:30 AM - 01:00 PM
$134.97
Choose your schedule
09:30 AM - 01:00 PM
$134.97
Choose your schedule
09:30 AM - 01:00 PM
$134.97
Choose your schedule
09:30 AM - 01:00 PM
$134.97
Choose your schedule
09:30 AM - 01:00 PM
$134.97
Choose your schedule
09:30 AM - 01:00 PM
$134.97
Choose your schedule
09:30 AM - 01:00 PM
$134.97
Choose your schedule
09:30 AM - 01:00 PM
$134.97
Choose your schedule
09:30 AM - 01:00 PM
$134.97
Choose your schedule
09:30 AM - 01:00 PM
$134.97
Choose your schedule
09:30 AM - 01:00 PM
$134.97
Choose your schedule
09:30 AM - 01:00 PM
$134.97
Choose your schedule
09:30 AM - 01:00 PM
$134.97
Choose your schedule
09:30 AM - 01:00 PM
$134.97
Choose your schedule
09:30 AM - 01:00 PM
$134.97
Choose your schedule
09:30 AM - 01:00 PM
$134.97
Choose your schedule
09:30 AM - 01:00 PM
$134.97
Choose your schedule
09:30 AM - 01:00 PM
$134.97
Choose your schedule
09:30 AM - 01:00 PM
$134.97
Choose your schedule
09:30 AM - 01:00 PM
$134.97
Choose your schedule
09:30 AM - 01:00 PM
$134.97
Choose your schedule
09:30 AM - 01:00 PM
$134.97
Choose your schedule
09:30 AM - 01:00 PM
$134.97
Choose your schedule
09:30 AM - 01:00 PM
$134.97
Choose your schedule
09:30 AM - 01:00 PM
$134.97
Choose your schedule
09:30 AM - 01:00 PM
$134.97
Choose your schedule
09:30 AM - 01:00 PM
$134.97
Choose your schedule
09:30 AM - 01:00 PM
$134.97
Choose your schedule
09:30 AM - 01:00 PM
$134.97
Choose your schedule
09:30 AM - 01:00 PM
$134.97
Choose your schedule
09:30 AM - 01:00 PM
$134.97
Choose your schedule
09:30 AM - 01:00 PM
$134.97
Choose your schedule
09:30 AM - 01:00 PM
$134.97
Choose your schedule
09:30 AM - 01:00 PM
$134.97
Choose your schedule
09:30 AM - 01:00 PM
$134.97
Choose your schedule
09:30 AM - 01:00 PM
$134.97
Choose your schedule
09:30 AM - 01:00 PM
$134.97
Choose your schedule
09:30 AM - 01:00 PM
$134.97
Choose your schedule
09:30 AM - 01:00 PM
$134.97
Choose your schedule
09:30 AM - 01:00 PM
$134.97
Choose your schedule
09:30 AM - 01:00 PM
$134.97
Choose your schedule
09:30 AM - 01:00 PM
$134.97
Choose your schedule
09:30 AM - 01:00 PM
$134.97
Choose your schedule
09:30 AM - 01:00 PM
$134.97
Choose your schedule
09:30 AM - 01:00 PM
$134.97
Choose your schedule
09:30 AM - 01:00 PM
$134.97
Choose your schedule
09:30 AM - 01:00 PM
$134.97
Choose your schedule
09:30 AM - 01:00 PM
$134.97
Choose your schedule
09:30 AM - 01:00 PM
$134.97
Choose your schedule
09:30 AM - 01:00 PM
$134.97
Choose your schedule
09:30 AM - 01:00 PM
$134.97
Choose your schedule
09:30 AM - 01:00 PM
$134.97
Choose your schedule
09:30 AM - 01:00 PM
$134.97
Choose your schedule
09:30 AM - 01:00 PM
$134.97
Choose your schedule
09:30 AM - 01:00 PM
$134.97
Choose your schedule
09:30 AM - 01:00 PM
$134.97
Choose your schedule
09:30 AM - 01:00 PM
$134.97
Choose your schedule
09:30 AM - 01:00 PM
$134.97
Choose your schedule
09:30 AM - 01:00 PM
$134.97
Choose your schedule
09:30 AM - 01:00 PM
$134.97
Choose your schedule
09:30 AM - 01:00 PM
$134.97
Choose your schedule
09:30 AM - 01:00 PM
$134.97
Choose your schedule
09:30 AM - 01:00 PM
$134.97
Choose your schedule
09:30 AM - 01:00 PM
$134.97
Choose your schedule
09:30 AM - 01:00 PM
$134.97
Choose your schedule
09:30 AM - 01:00 PM
$134.97
Choose your schedule
09:30 AM - 01:00 PM
$134.97
Choose your schedule
09:30 AM - 01:00 PM
$134.97
Choose your schedule
09:30 AM - 01:00 PM
$134.97
Choose your schedule
09:30 AM - 01:00 PM
$134.97
Choose your schedule
09:30 AM - 01:00 PM
$134.97
Choose your schedule
09:30 AM - 01:00 PM
$134.97
Choose your schedule
09:30 AM - 01:00 PM
$134.97
Choose your schedule
09:30 AM - 01:00 PM
$134.97
Choose your schedule
09:30 AM - 01:00 PM
$134.97
Choose your schedule
09:30 AM - 01:00 PM
$134.97
Choose your schedule
09:30 AM - 01:00 PM
$134.97
Choose your schedule
09:30 AM - 01:00 PM
$134.97
Choose your schedule
09:30 AM - 01:00 PM
$134.97
Choose your schedule
09:30 AM - 01:00 PM
$134.97
Choose your schedule
09:30 AM - 01:00 PM
$134.97
Choose your schedule
09:30 AM - 01:00 PM
$134.97
Choose your schedule
09:30 AM - 01:00 PM
$134.97
Choose your schedule
09:30 AM - 01:00 PM
$134.97
Choose your schedule
09:30 AM - 01:00 PM
$134.97
Choose your schedule
09:30 AM - 01:00 PM
$134.97
Choose your schedule
09:30 AM - 01:00 PM
$134.97
Choose your schedule
09:30 AM - 01:00 PM
$134.97
Choose your schedule
09:30 AM - 01:00 PM
$134.97
Choose your schedule
09:30 AM - 01:00 PM
$134.97
Choose your schedule
09:30 AM - 01:00 PM
$134.97
Choose your schedule
09:30 AM - 01:00 PM
$134.97
Choose your schedule
09:30 AM - 01:00 PM
$134.97
Choose your schedule
09:30 AM - 01:00 PM
$134.97
Choose your schedule
09:30 AM - 01:00 PM
$134.97
Choose your schedule
09:30 AM - 01:00 PM
$134.97
Choose your schedule
09:30 AM - 01:00 PM
$134.97
Choose your schedule
09:30 AM - 01:00 PM
$134.97
Choose your schedule
09:30 AM - 01:00 PM
$134.97
Choose your schedule
09:30 AM - 01:00 PM
$134.97
Choose your schedule
09:30 AM - 01:00 PM
$134.97
Choose your schedule
09:30 AM - 01:00 PM
$134.97
Choose your schedule
09:30 AM - 01:00 PM
$134.97
About the Experience
Visit the vibrant green volcanic crater of Caldeira and hike through its beautiful surrounding trails with the help of a local guide! This circular hiking trail begins and ends at the Caldeira viewpoint and will follow an easy path around the crater.

Note: Visitors are not permitted to descend into the crater as it is a natural reserve and protected land.
Category: Circular
Level: Easy
Distance: 8 km
Average Time: 3h30m
Equipment needed: Light clothing and comfortable, waterproof jacket, hiking boots or shoes, sunscreen, hat, backpack and additional water/energy drink.
Fine Print:
This experience can only be canceled free of charge 72 hours prior to the activity date. Any cancellations made after this date are non-refundable. The itinerary for any additional services or experiences booked will be sent one week prior to your arrival.
Pick-up: Included in hotels in Horta
Terms and Conditions
Cancellations only up to 3 days prior to activity.
Activity provider policies
Cancellations
48 Hours before the tour no charges will be applied.
Between the 48 hours 50% of value of the tour will be charged.
In case of No-show 100% of the tour will be charged.
Unlock a World of Exclusive Perks
Unlock a world of privileges with our Travel Rewards Program. Sign up and instantly enjoy.