Fado: Fado Dinner
Location: São Miguel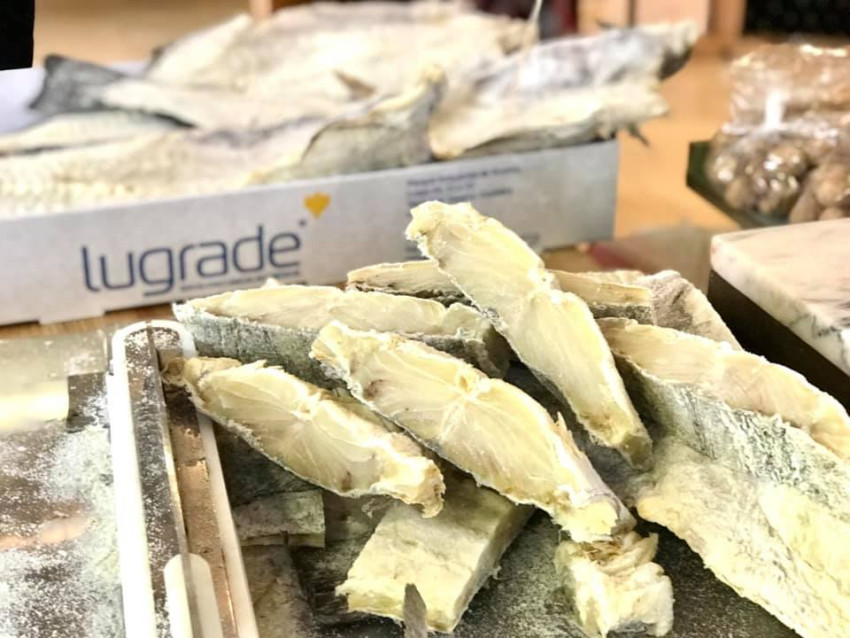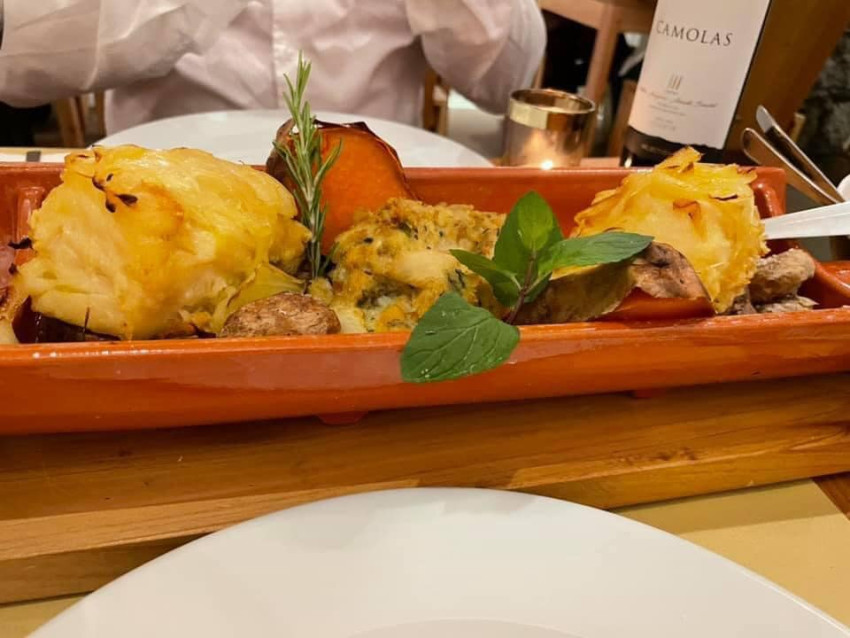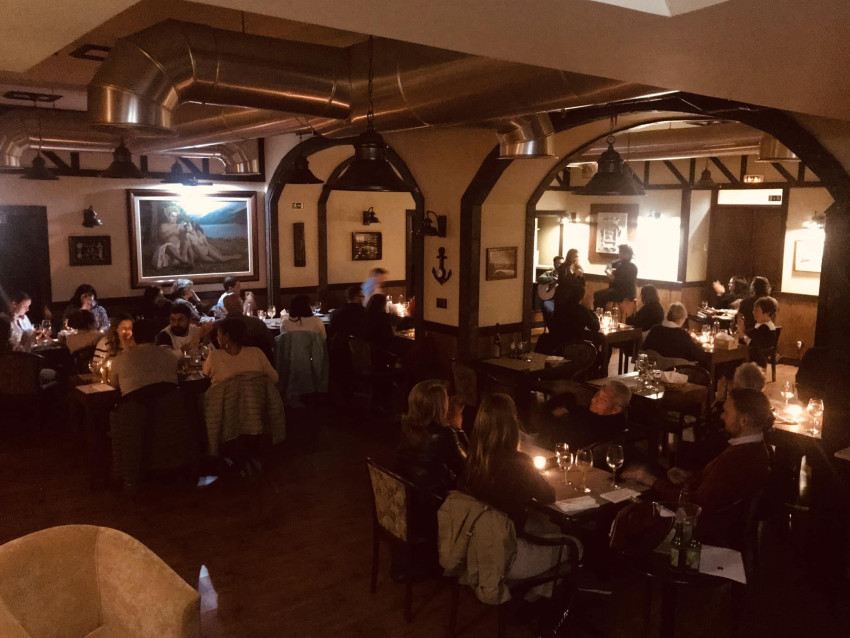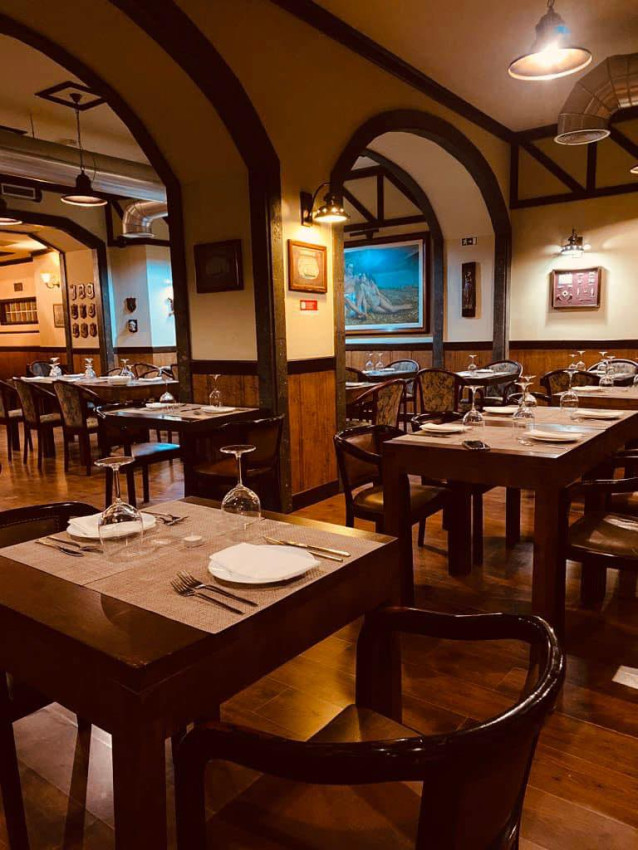 Choose your schedule
08:00 PM - 11:00 PM
$107.00
Choose your schedule
08:00 PM - 11:00 PM
$107.00
Choose your schedule
08:00 PM - 11:00 PM
$107.00
Choose your schedule
08:00 PM - 11:00 PM
$107.00
Choose your schedule
08:00 PM - 11:00 PM
$107.00
Choose your schedule
08:00 PM - 11:00 PM
$107.00
Choose your schedule
08:00 PM - 11:00 PM
$107.00
Choose your schedule
08:00 PM - 11:00 PM
$107.00
Choose your schedule
08:00 PM - 11:00 PM
$107.00
Choose your schedule
08:00 PM - 11:00 PM
$107.00
Choose your schedule
08:00 PM - 11:00 PM
$107.00
Choose your schedule
08:00 PM - 11:00 PM
$107.00
Choose your schedule
08:00 PM - 11:00 PM
$107.00
Choose your schedule
08:00 PM - 11:00 PM
$107.00
Choose your schedule
08:00 PM - 11:00 PM
$107.00
Choose your schedule
08:00 PM - 11:00 PM
$107.00
Choose your schedule
08:00 PM - 11:00 PM
$107.00
Choose your schedule
08:00 PM - 11:00 PM
$107.00
Choose your schedule
08:00 PM - 11:00 PM
$107.00
Choose your schedule
08:00 PM - 11:00 PM
$107.00
Choose your schedule
08:00 PM - 11:00 PM
$107.00
Choose your schedule
08:00 PM - 11:00 PM
$107.00
Choose your schedule
08:00 PM - 11:00 PM
$107.00
Choose your schedule
08:00 PM - 11:00 PM
$107.00
Choose your schedule
08:00 PM - 11:00 PM
$107.00
Choose your schedule
08:00 PM - 11:00 PM
$107.00
Choose your schedule
08:00 PM - 11:00 PM
$107.00
Choose your schedule
08:00 PM - 11:00 PM
$107.00
Choose your schedule
08:00 PM - 11:00 PM
$107.00
Choose your schedule
08:00 PM - 11:00 PM
$107.00
Choose your schedule
08:00 PM - 11:00 PM
$107.00
Choose your schedule
08:00 PM - 11:00 PM
$107.00
Choose your schedule
08:00 PM - 11:00 PM
$107.00
Choose your schedule
08:00 PM - 11:00 PM
$107.00
Choose your schedule
08:00 PM - 11:00 PM
$107.00
Choose your schedule
08:00 PM - 11:00 PM
$107.00
Choose your schedule
08:00 PM - 11:00 PM
$107.00
Choose your schedule
08:00 PM - 11:00 PM
$107.00
Choose your schedule
08:00 PM - 11:00 PM
$107.00
Choose your schedule
08:00 PM - 11:00 PM
$107.00
Choose your schedule
08:00 PM - 11:00 PM
$107.00
Choose your schedule
08:00 PM - 11:00 PM
$107.00
Choose your schedule
08:00 PM - 11:00 PM
$107.00
Choose your schedule
08:00 PM - 11:00 PM
$107.00
Choose your schedule
08:00 PM - 11:00 PM
$107.00
Choose your schedule
08:00 PM - 11:00 PM
$107.00
Choose your schedule
08:00 PM - 11:00 PM
$107.00
Choose your schedule
08:00 PM - 11:00 PM
$107.00
Choose your schedule
08:00 PM - 11:00 PM
$107.00
Choose your schedule
08:00 PM - 11:00 PM
$107.00
Choose your schedule
08:00 PM - 11:00 PM
$107.00
Choose your schedule
08:00 PM - 11:00 PM
$107.00
Choose your schedule
08:00 PM - 11:00 PM
$107.00
Choose your schedule
08:00 PM - 11:00 PM
$107.00
Choose your schedule
08:00 PM - 11:00 PM
$107.00
Choose your schedule
08:00 PM - 11:00 PM
$107.00
Choose your schedule
08:00 PM - 11:00 PM
$107.00
Choose your schedule
08:00 PM - 11:00 PM
$107.00
Choose your schedule
08:00 PM - 11:00 PM
$107.00
Choose your schedule
08:00 PM - 11:00 PM
$107.00
Choose your schedule
08:00 PM - 11:00 PM
$107.00
Choose your schedule
08:00 PM - 11:00 PM
$107.00
Choose your schedule
08:00 PM - 11:00 PM
$107.00
Choose your schedule
08:00 PM - 11:00 PM
$107.00
Choose your schedule
08:00 PM - 11:00 PM
$107.00
Choose your schedule
08:00 PM - 11:00 PM
$107.00
Choose your schedule
08:00 PM - 11:00 PM
$107.00
Choose your schedule
08:00 PM - 11:00 PM
$107.00
Choose your schedule
08:00 PM - 11:00 PM
$107.00
Choose your schedule
08:00 PM - 11:00 PM
$107.00
Choose your schedule
08:00 PM - 11:00 PM
$107.00
Choose your schedule
08:00 PM - 11:00 PM
$107.00
Choose your schedule
08:00 PM - 11:00 PM
$107.00
Choose your schedule
08:00 PM - 11:00 PM
$107.00
Choose your schedule
08:00 PM - 11:00 PM
$107.00
Choose your schedule
08:00 PM - 11:00 PM
$107.00
Choose your schedule
08:00 PM - 11:00 PM
$107.00
Choose your schedule
08:00 PM - 11:00 PM
$107.00
Choose your schedule
08:00 PM - 11:00 PM
$107.00
Choose your schedule
08:00 PM - 11:00 PM
$107.00
Choose your schedule
08:00 PM - 11:00 PM
$107.00
Choose your schedule
08:00 PM - 11:00 PM
$107.00
Choose your schedule
08:00 PM - 11:00 PM
$107.00
Choose your schedule
08:00 PM - 11:00 PM
$107.00
Choose your schedule
08:00 PM - 11:00 PM
$107.00
Choose your schedule
08:00 PM - 11:00 PM
$107.00
Choose your schedule
08:00 PM - 11:00 PM
$107.00
Choose your schedule
08:00 PM - 11:00 PM
$107.00
Choose your schedule
08:00 PM - 11:00 PM
$107.00
Choose your schedule
08:00 PM - 11:00 PM
$107.00
Choose your schedule
08:00 PM - 11:00 PM
$107.00
Choose your schedule
08:00 PM - 11:00 PM
$107.00
Choose your schedule
08:00 PM - 11:00 PM
$107.00
Choose your schedule
08:00 PM - 11:00 PM
$107.00
Choose your schedule
08:00 PM - 11:00 PM
$107.00
Choose your schedule
08:00 PM - 11:00 PM
$107.00
Choose your schedule
08:00 PM - 11:00 PM
$107.00
Choose your schedule
08:00 PM - 11:00 PM
$107.00
Choose your schedule
08:00 PM - 11:00 PM
$107.00
Choose your schedule
08:00 PM - 11:00 PM
$107.00
Choose your schedule
08:00 PM - 11:00 PM
$107.00
Choose your schedule
08:00 PM - 11:00 PM
$107.00
Choose your schedule
08:00 PM - 11:00 PM
$107.00
Choose your schedule
08:00 PM - 11:00 PM
$107.00
Choose your schedule
08:00 PM - 11:00 PM
$107.00
Choose your schedule
08:00 PM - 11:00 PM
$107.00
Choose your schedule
08:00 PM - 11:00 PM
$107.00
Choose your schedule
08:00 PM - 11:00 PM
$107.00
Choose your schedule
08:00 PM - 11:00 PM
$107.00
Choose your schedule
08:00 PM - 11:00 PM
$107.00
Choose your schedule
08:00 PM - 11:00 PM
$107.00
Choose your schedule
08:00 PM - 11:00 PM
$107.00
Choose your schedule
08:00 PM - 11:00 PM
$107.00
Choose your schedule
08:00 PM - 11:00 PM
$107.00
Choose your schedule
08:00 PM - 11:00 PM
$107.00
Choose your schedule
08:00 PM - 11:00 PM
$107.00
Choose your schedule
08:00 PM - 11:00 PM
$107.00
Choose your schedule
08:00 PM - 11:00 PM
$107.00
Choose your schedule
08:00 PM - 11:00 PM
$107.00
Choose your schedule
08:00 PM - 11:00 PM
$107.00
Choose your schedule
08:00 PM - 11:00 PM
$107.00
Choose your schedule
08:00 PM - 11:00 PM
$107.00
Choose your schedule
08:00 PM - 11:00 PM
$107.00
Choose your schedule
08:00 PM - 11:00 PM
$107.00
Choose your schedule
08:00 PM - 11:00 PM
$107.00
Choose your schedule
08:00 PM - 11:00 PM
$107.00
Choose your schedule
08:00 PM - 11:00 PM
$107.00
Choose your schedule
08:00 PM - 11:00 PM
$107.00
Choose your schedule
08:00 PM - 11:00 PM
$107.00
Choose your schedule
08:00 PM - 11:00 PM
$107.00
Choose your schedule
08:00 PM - 11:00 PM
$107.00
Choose your schedule
08:00 PM - 11:00 PM
$107.00
Choose your schedule
08:00 PM - 11:00 PM
$107.00
Choose your schedule
08:00 PM - 11:00 PM
$107.00
Choose your schedule
08:00 PM - 11:00 PM
$107.00
Choose your schedule
08:00 PM - 11:00 PM
$107.00
Choose your schedule
08:00 PM - 11:00 PM
$107.00
Choose your schedule
08:00 PM - 11:00 PM
$107.00
Choose your schedule
08:00 PM - 11:00 PM
$107.00
Choose your schedule
08:00 PM - 11:00 PM
$107.00
Choose your schedule
08:00 PM - 11:00 PM
$107.00
Choose your schedule
08:00 PM - 11:00 PM
$107.00
Choose your schedule
08:00 PM - 11:00 PM
$107.00
Choose your schedule
08:00 PM - 11:00 PM
$107.00
Choose your schedule
08:00 PM - 11:00 PM
$107.00
Choose your schedule
08:00 PM - 11:00 PM
$107.00
Choose your schedule
08:00 PM - 11:00 PM
$107.00
Choose your schedule
08:00 PM - 11:00 PM
$107.00
Choose your schedule
08:00 PM - 11:00 PM
$107.00
Choose your schedule
08:00 PM - 11:00 PM
$107.00
Choose your schedule
08:00 PM - 11:00 PM
$107.00
Choose your schedule
08:00 PM - 11:00 PM
$107.00
Choose your schedule
08:00 PM - 11:00 PM
$107.00
Choose your schedule
08:00 PM - 11:00 PM
$107.00
Choose your schedule
08:00 PM - 11:00 PM
$107.00
Choose your schedule
08:00 PM - 11:00 PM
$107.00
Choose your schedule
08:00 PM - 11:00 PM
$107.00
Choose your schedule
08:00 PM - 11:00 PM
$107.00
Choose your schedule
08:00 PM - 11:00 PM
$107.00
Choose your schedule
08:00 PM - 11:00 PM
$107.00
Choose your schedule
08:00 PM - 11:00 PM
$107.00
Choose your schedule
08:00 PM - 11:00 PM
$107.00
Choose your schedule
08:00 PM - 11:00 PM
$107.00
Choose your schedule
08:00 PM - 11:00 PM
$107.00
Choose your schedule
08:00 PM - 11:00 PM
$107.00
Choose your schedule
08:00 PM - 11:00 PM
$107.00
Choose your schedule
08:00 PM - 11:00 PM
$107.00
Choose your schedule
08:00 PM - 11:00 PM
$107.00
Choose your schedule
08:00 PM - 11:00 PM
$107.00
Choose your schedule
08:00 PM - 11:00 PM
$107.00
Choose your schedule
08:00 PM - 11:00 PM
$107.00
Choose your schedule
08:00 PM - 11:00 PM
$107.00
Choose your schedule
08:00 PM - 11:00 PM
$107.00
Choose your schedule
08:00 PM - 11:00 PM
$107.00
Choose your schedule
08:00 PM - 11:00 PM
$107.00
Choose your schedule
08:00 PM - 11:00 PM
$107.00
Choose your schedule
08:00 PM - 11:00 PM
$107.00
Choose your schedule
08:00 PM - 11:00 PM
$107.00
Choose your schedule
08:00 PM - 11:00 PM
$107.00
Choose your schedule
08:00 PM - 11:00 PM
$107.00
Choose your schedule
08:00 PM - 11:00 PM
$107.00
Choose your schedule
08:00 PM - 11:00 PM
$107.00
Choose your schedule
08:00 PM - 11:00 PM
$107.00
Choose your schedule
08:00 PM - 11:00 PM
$107.00
Choose your schedule
08:00 PM - 11:00 PM
$107.00
Choose your schedule
08:00 PM - 11:00 PM
$107.00
Choose your schedule
08:00 PM - 11:00 PM
$107.00
Choose your schedule
08:00 PM - 11:00 PM
$107.00
Choose your schedule
08:00 PM - 11:00 PM
$107.00
Choose your schedule
08:00 PM - 11:00 PM
$107.00
Choose your schedule
08:00 PM - 11:00 PM
$107.00
Choose your schedule
08:00 PM - 11:00 PM
$107.00
Choose your schedule
08:00 PM - 11:00 PM
$107.00
Choose your schedule
08:00 PM - 11:00 PM
$107.00
Choose your schedule
08:00 PM - 11:00 PM
$107.00
Choose your schedule
08:00 PM - 11:00 PM
$107.00
Choose your schedule
08:00 PM - 11:00 PM
$107.00
Choose your schedule
08:00 PM - 11:00 PM
$107.00
Choose your schedule
08:00 PM - 11:00 PM
$107.00
Choose your schedule
08:00 PM - 11:00 PM
$107.00
Choose your schedule
08:00 PM - 11:00 PM
$107.00
Choose your schedule
08:00 PM - 11:00 PM
$107.00
Choose your schedule
08:00 PM - 11:00 PM
$107.00
Choose your schedule
08:00 PM - 11:00 PM
$107.00
Choose your schedule
08:00 PM - 11:00 PM
$107.00
Choose your schedule
08:00 PM - 11:00 PM
$107.00
Choose your schedule
08:00 PM - 11:00 PM
$107.00
Choose your schedule
08:00 PM - 11:00 PM
$107.00
About the Experience
Menu:
Appetizers:
Flavoured Cheese
Olives
Tuna Pátê
Bread
Main Course:
Codfish on the Tile: Confited Codfish Loin. Breaded Codfish with English Potatoes and Sweet Potatoes.
Dessert:
Alternative Main Courses:
Regional Steak
Vegetable Lasagna
Meeting point:
R. Diário dos Açores 8 14
9500-106 - Ponta Delgada

Terms and Conditions
Drinks not included.
Refunds only up to 7 days prior to the activity.
Earn $500*
to travel with us
Join our Travel Rewards program and receive $500 just for signing up! As a Travel Rewards Member, you'll receive exclusive offers and early access to special deals and sales.