Twizy Electric Car: Twizy Full Day Tour (6 Hours)
Location: Lisbon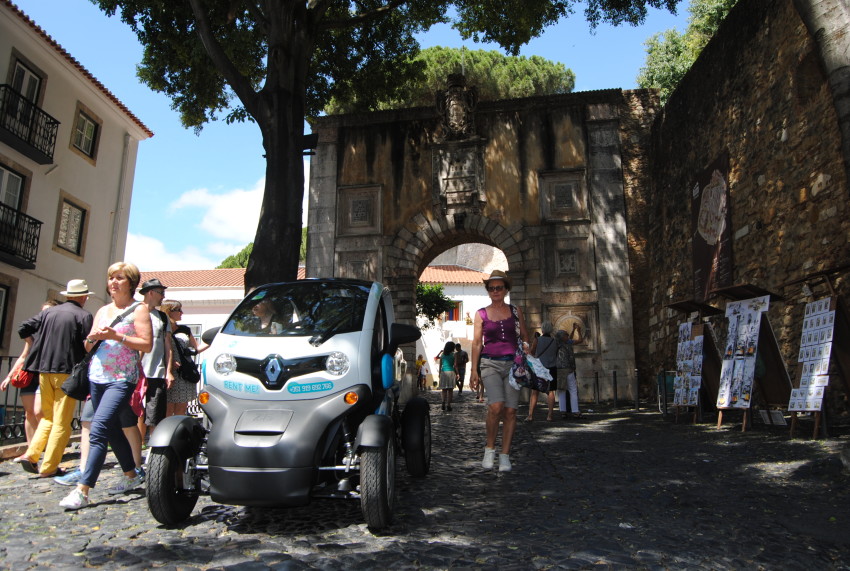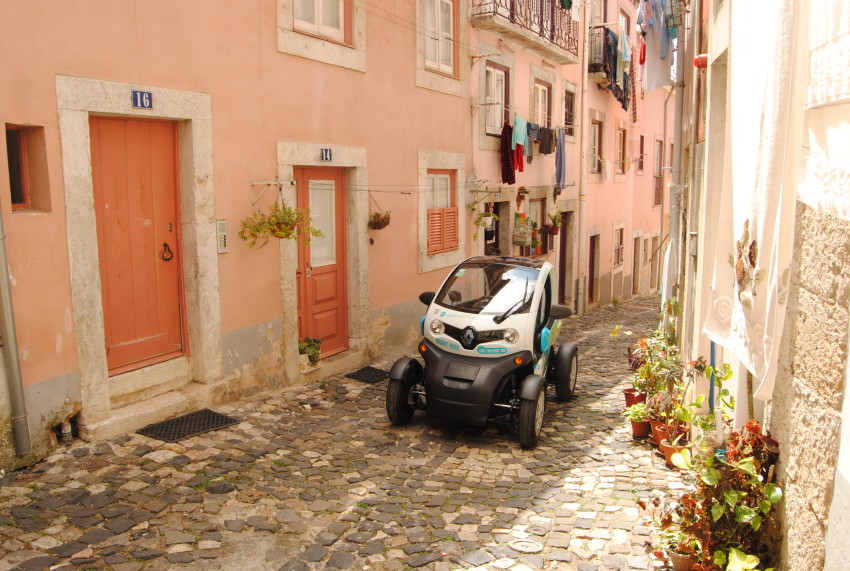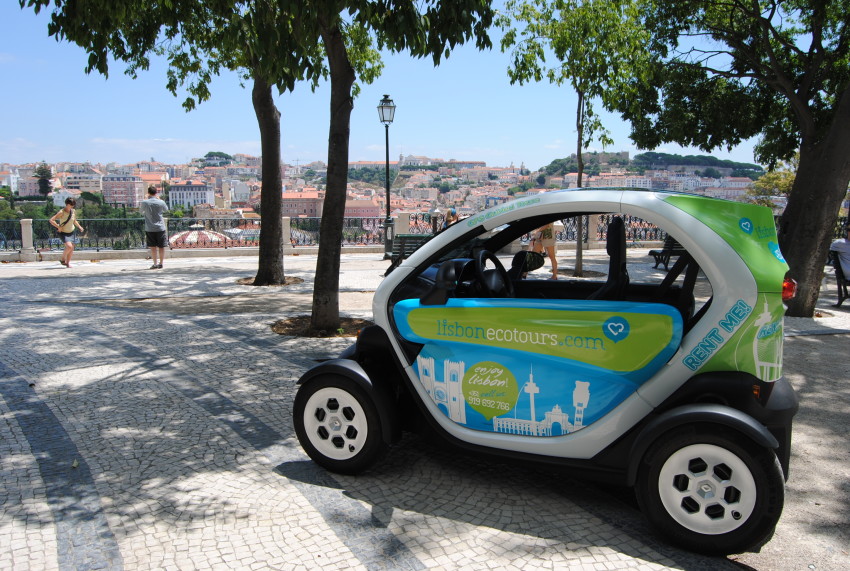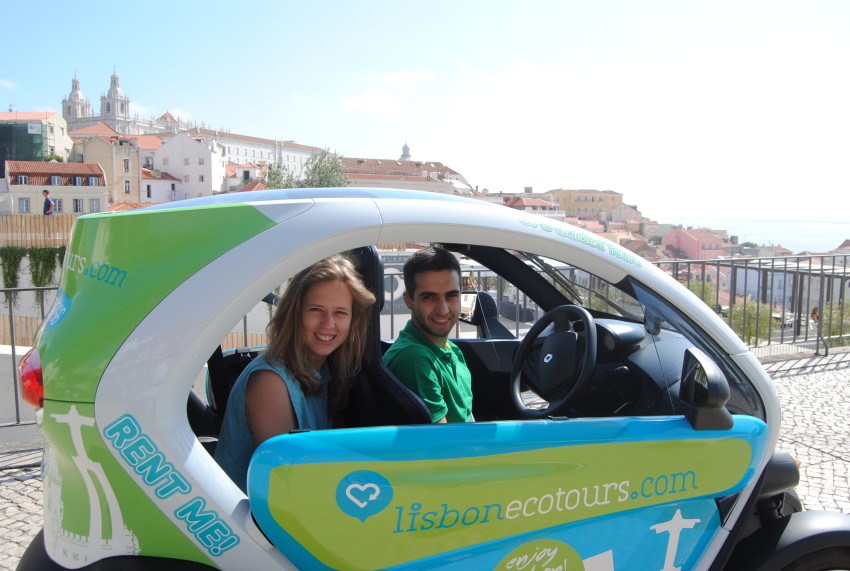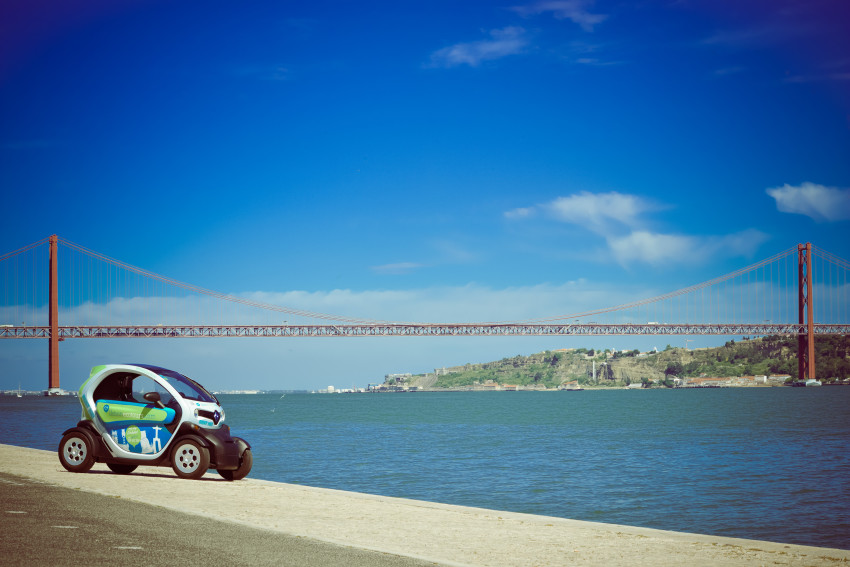 Choose your schedule
10:00 AM - 04:00 PM
$107.70
Choose your schedule
10:00 AM - 04:00 PM
$107.70
Choose your schedule
10:00 AM - 04:00 PM
$107.70
Choose your schedule
10:00 AM - 04:00 PM
$107.70
Choose your schedule
10:00 AM - 04:00 PM
$107.70
Choose your schedule
10:00 AM - 04:00 PM
$107.70
Choose your schedule
10:00 AM - 04:00 PM
$107.70
Choose your schedule
10:00 AM - 04:00 PM
$107.70
Choose your schedule
10:00 AM - 04:00 PM
$107.70
Choose your schedule
10:00 AM - 04:00 PM
$107.70
Choose your schedule
10:00 AM - 04:00 PM
$107.70
Choose your schedule
10:00 AM - 04:00 PM
$107.70
Choose your schedule
10:00 AM - 04:00 PM
$107.70
Choose your schedule
10:00 AM - 04:00 PM
$107.70
Choose your schedule
10:00 AM - 04:00 PM
$107.70
Choose your schedule
10:00 AM - 04:00 PM
$107.70
Choose your schedule
10:00 AM - 04:00 PM
$107.70
Choose your schedule
10:00 AM - 04:00 PM
$107.70
Choose your schedule
10:00 AM - 04:00 PM
$107.70
Choose your schedule
10:00 AM - 04:00 PM
$107.70
Choose your schedule
10:00 AM - 04:00 PM
$107.70
Choose your schedule
11:00 AM - 05:00 PM
$118.58
12:00 PM - 06:00 PM
$118.58
10:00 AM - 04:00 PM
$118.58
Choose your schedule
12:00 PM - 06:00 PM
$118.58
11:00 AM - 05:00 PM
$118.58
10:00 AM - 04:00 PM
$118.58
Choose your schedule
12:00 PM - 06:00 PM
$118.58
11:00 AM - 05:00 PM
$118.58
10:00 AM - 04:00 PM
$118.58
Choose your schedule
12:00 PM - 06:00 PM
$118.58
11:00 AM - 05:00 PM
$118.58
10:00 AM - 04:00 PM
$118.58
Choose your schedule
11:00 AM - 05:00 PM
$118.58
12:00 PM - 06:00 PM
$118.58
10:00 AM - 04:00 PM
$118.58
Choose your schedule
11:00 AM - 05:00 PM
$118.58
12:00 PM - 06:00 PM
$118.58
10:00 AM - 04:00 PM
$118.58
Choose your schedule
12:00 PM - 06:00 PM
$118.58
11:00 AM - 05:00 PM
$118.58
10:00 AM - 04:00 PM
$118.58
Choose your schedule
12:00 PM - 06:00 PM
$118.58
11:00 AM - 05:00 PM
$118.58
10:00 AM - 04:00 PM
$118.58
Choose your schedule
12:00 PM - 06:00 PM
$118.58
11:00 AM - 05:00 PM
$118.58
10:00 AM - 04:00 PM
$118.58
Choose your schedule
11:00 AM - 05:00 PM
$118.58
12:00 PM - 06:00 PM
$118.58
10:00 AM - 04:00 PM
$118.58
Choose your schedule
11:00 AM - 05:00 PM
$118.58
12:00 PM - 06:00 PM
$118.58
10:00 AM - 04:00 PM
$118.58
Choose your schedule
12:00 PM - 06:00 PM
$118.58
11:00 AM - 05:00 PM
$118.58
10:00 AM - 04:00 PM
$118.58
Choose your schedule
12:00 PM - 06:00 PM
$118.58
11:00 AM - 05:00 PM
$118.58
10:00 AM - 04:00 PM
$118.58
Choose your schedule
12:00 PM - 06:00 PM
$118.58
11:00 AM - 05:00 PM
$118.58
10:00 AM - 04:00 PM
$118.58
Choose your schedule
11:00 AM - 05:00 PM
$118.58
12:00 PM - 06:00 PM
$118.58
10:00 AM - 04:00 PM
$118.58
Choose your schedule
12:00 PM - 06:00 PM
$118.58
11:00 AM - 05:00 PM
$118.58
10:00 AM - 04:00 PM
$118.58
Choose your schedule
12:00 PM - 06:00 PM
$118.58
11:00 AM - 05:00 PM
$118.58
10:00 AM - 04:00 PM
$118.58
Choose your schedule
12:00 PM - 06:00 PM
$118.58
11:00 AM - 05:00 PM
$118.58
10:00 AM - 04:00 PM
$118.58
Choose your schedule
12:00 PM - 06:00 PM
$118.58
11:00 AM - 05:00 PM
$118.58
10:00 AM - 04:00 PM
$118.58
Choose your schedule
11:00 AM - 05:00 PM
$118.58
12:00 PM - 06:00 PM
$118.58
10:00 AM - 04:00 PM
$118.58
Choose your schedule
12:00 PM - 06:00 PM
$118.58
11:00 AM - 05:00 PM
$118.58
10:00 AM - 04:00 PM
$118.58
Choose your schedule
12:00 PM - 06:00 PM
$118.58
11:00 AM - 05:00 PM
$118.58
10:00 AM - 04:00 PM
$118.58
Choose your schedule
12:00 PM - 06:00 PM
$118.58
11:00 AM - 05:00 PM
$118.58
10:00 AM - 04:00 PM
$118.58
Choose your schedule
11:00 AM - 05:00 PM
$118.58
12:00 PM - 06:00 PM
$118.58
10:00 AM - 04:00 PM
$118.58
Choose your schedule
12:00 PM - 06:00 PM
$118.58
11:00 AM - 05:00 PM
$118.58
10:00 AM - 04:00 PM
$118.58
Choose your schedule
12:00 PM - 06:00 PM
$118.58
11:00 AM - 05:00 PM
$118.58
10:00 AM - 04:00 PM
$118.58
Choose your schedule
12:00 PM - 06:00 PM
$118.58
11:00 AM - 05:00 PM
$118.58
10:00 AM - 04:00 PM
$118.58
Choose your schedule
12:00 PM - 06:00 PM
$118.58
11:00 AM - 05:00 PM
$118.58
10:00 AM - 04:00 PM
$118.58
Choose your schedule
11:00 AM - 05:00 PM
$118.58
12:00 PM - 06:00 PM
$118.58
10:00 AM - 04:00 PM
$118.58
Choose your schedule
12:00 PM - 06:00 PM
$118.58
11:00 AM - 05:00 PM
$118.58
10:00 AM - 04:00 PM
$118.58
Choose your schedule
12:00 PM - 06:00 PM
$118.58
11:00 AM - 05:00 PM
$118.58
10:00 AM - 04:00 PM
$118.58
Choose your schedule
12:00 PM - 06:00 PM
$118.58
11:00 AM - 05:00 PM
$118.58
10:00 AM - 04:00 PM
$118.58
Choose your schedule
11:00 AM - 05:00 PM
$118.58
12:00 PM - 06:00 PM
$118.58
10:00 AM - 04:00 PM
$118.58
Choose your schedule
11:00 AM - 05:00 PM
$118.58
12:00 PM - 06:00 PM
$118.58
10:00 AM - 04:00 PM
$118.58
Choose your schedule
12:00 PM - 06:00 PM
$118.58
11:00 AM - 05:00 PM
$118.58
10:00 AM - 04:00 PM
$118.58
Choose your schedule
12:00 PM - 06:00 PM
$118.58
11:00 AM - 05:00 PM
$118.58
10:00 AM - 04:00 PM
$118.58
Choose your schedule
12:00 PM - 06:00 PM
$118.58
11:00 AM - 05:00 PM
$118.58
10:00 AM - 04:00 PM
$118.58
Choose your schedule
11:00 AM - 05:00 PM
$118.58
12:00 PM - 06:00 PM
$118.58
10:00 AM - 04:00 PM
$118.58
Choose your schedule
11:00 AM - 05:00 PM
$118.58
12:00 PM - 06:00 PM
$118.58
10:00 AM - 04:00 PM
$118.58
Choose your schedule
12:00 PM - 06:00 PM
$118.58
11:00 AM - 05:00 PM
$118.58
10:00 AM - 04:00 PM
$118.58
Choose your schedule
12:00 PM - 06:00 PM
$118.58
11:00 AM - 05:00 PM
$118.58
10:00 AM - 04:00 PM
$118.58
Choose your schedule
12:00 PM - 06:00 PM
$118.58
11:00 AM - 05:00 PM
$118.58
10:00 AM - 04:00 PM
$118.58
Choose your schedule
11:00 AM - 05:00 PM
$118.58
12:00 PM - 06:00 PM
$118.58
10:00 AM - 04:00 PM
$118.58
Choose your schedule
11:00 AM - 05:00 PM
$118.58
12:00 PM - 06:00 PM
$118.58
10:00 AM - 04:00 PM
$118.58
Choose your schedule
12:00 PM - 06:00 PM
$118.58
11:00 AM - 05:00 PM
$118.58
10:00 AM - 04:00 PM
$118.58
Choose your schedule
12:00 PM - 06:00 PM
$118.58
11:00 AM - 05:00 PM
$118.58
10:00 AM - 04:00 PM
$118.58
Choose your schedule
12:00 PM - 06:00 PM
$118.58
11:00 AM - 05:00 PM
$118.58
10:00 AM - 04:00 PM
$118.58
Choose your schedule
11:00 AM - 05:00 PM
$118.58
12:00 PM - 06:00 PM
$118.58
10:00 AM - 04:00 PM
$118.58
Choose your schedule
12:00 PM - 06:00 PM
$118.58
11:00 AM - 05:00 PM
$118.58
10:00 AM - 04:00 PM
$118.58
Choose your schedule
12:00 PM - 06:00 PM
$118.58
11:00 AM - 05:00 PM
$118.58
10:00 AM - 04:00 PM
$118.58
Choose your schedule
12:00 PM - 06:00 PM
$118.58
11:00 AM - 05:00 PM
$118.58
10:00 AM - 04:00 PM
$118.58
Choose your schedule
12:00 PM - 06:00 PM
$118.58
11:00 AM - 05:00 PM
$118.58
10:00 AM - 04:00 PM
$118.58
Choose your schedule
11:00 AM - 05:00 PM
$118.58
12:00 PM - 06:00 PM
$118.58
10:00 AM - 04:00 PM
$118.58
Choose your schedule
12:00 PM - 06:00 PM
$118.58
11:00 AM - 05:00 PM
$118.58
10:00 AM - 04:00 PM
$118.58
Choose your schedule
12:00 PM - 06:00 PM
$118.58
11:00 AM - 05:00 PM
$118.58
10:00 AM - 04:00 PM
$118.58
Choose your schedule
12:00 PM - 06:00 PM
$118.58
11:00 AM - 05:00 PM
$118.58
10:00 AM - 04:00 PM
$118.58
Choose your schedule
11:00 AM - 05:00 PM
$118.58
12:00 PM - 06:00 PM
$118.58
10:00 AM - 04:00 PM
$118.58
Choose your schedule
12:00 PM - 06:00 PM
$118.58
11:00 AM - 05:00 PM
$118.58
10:00 AM - 04:00 PM
$118.58
Choose your schedule
12:00 PM - 06:00 PM
$118.58
11:00 AM - 05:00 PM
$118.58
Choose your schedule
12:00 PM - 06:00 PM
$118.58
11:00 AM - 05:00 PM
$118.58
10:00 AM - 04:00 PM
$118.58
Choose your schedule
12:00 PM - 06:00 PM
$118.58
11:00 AM - 05:00 PM
$118.58
10:00 AM - 04:00 PM
$118.58
Choose your schedule
11:00 AM - 05:00 PM
$118.58
12:00 PM - 06:00 PM
$118.58
10:00 AM - 04:00 PM
$118.58
Choose your schedule
12:00 PM - 06:00 PM
$118.58
11:00 AM - 05:00 PM
$118.58
10:00 AM - 04:00 PM
$118.58
Choose your schedule
12:00 PM - 06:00 PM
$118.58
11:00 AM - 05:00 PM
$118.58
10:00 AM - 04:00 PM
$118.58
Choose your schedule
12:00 PM - 06:00 PM
$118.58
11:00 AM - 05:00 PM
$118.58
10:00 AM - 04:00 PM
$118.58
Choose your schedule
11:00 AM - 05:00 PM
$118.58
12:00 PM - 06:00 PM
$118.58
10:00 AM - 04:00 PM
$118.58
Choose your schedule
11:00 AM - 05:00 PM
$118.58
12:00 PM - 06:00 PM
$118.58
10:00 AM - 04:00 PM
$118.58
Choose your schedule
12:00 PM - 06:00 PM
$118.58
11:00 AM - 05:00 PM
$118.58
10:00 AM - 04:00 PM
$118.58
Choose your schedule
12:00 PM - 06:00 PM
$118.58
11:00 AM - 05:00 PM
$118.58
10:00 AM - 04:00 PM
$118.58
Choose your schedule
12:00 PM - 06:00 PM
$118.58
11:00 AM - 05:00 PM
$118.58
10:00 AM - 04:00 PM
$118.58
Choose your schedule
11:00 AM - 05:00 PM
$118.58
12:00 PM - 06:00 PM
$118.58
10:00 AM - 04:00 PM
$118.58
Choose your schedule
11:00 AM - 05:00 PM
$118.58
12:00 PM - 06:00 PM
$118.58
10:00 AM - 04:00 PM
$118.58
Choose your schedule
12:00 PM - 06:00 PM
$118.58
11:00 AM - 05:00 PM
$118.58
10:00 AM - 04:00 PM
$118.58
Choose your schedule
12:00 PM - 06:00 PM
$118.58
11:00 AM - 05:00 PM
$118.58
10:00 AM - 04:00 PM
$118.58
Choose your schedule
12:00 PM - 06:00 PM
$118.58
11:00 AM - 05:00 PM
$118.58
10:00 AM - 04:00 PM
$118.58
Choose your schedule
11:00 AM - 05:00 PM
$118.58
12:00 PM - 06:00 PM
$118.58
10:00 AM - 04:00 PM
$118.58
Choose your schedule
11:00 AM - 05:00 PM
$118.58
12:00 PM - 06:00 PM
$118.58
10:00 AM - 04:00 PM
$118.58
Choose your schedule
12:00 PM - 06:00 PM
$118.58
11:00 AM - 05:00 PM
$118.58
10:00 AM - 04:00 PM
$118.58
Choose your schedule
12:00 PM - 06:00 PM
$118.58
11:00 AM - 05:00 PM
$118.58
10:00 AM - 04:00 PM
$118.58
Choose your schedule
12:00 PM - 06:00 PM
$118.58
11:00 AM - 05:00 PM
$118.58
10:00 AM - 04:00 PM
$118.58
Choose your schedule
11:00 AM - 05:00 PM
$118.58
12:00 PM - 06:00 PM
$118.58
10:00 AM - 04:00 PM
$118.58
Choose your schedule
12:00 PM - 06:00 PM
$118.58
11:00 AM - 05:00 PM
$118.58
10:00 AM - 04:00 PM
$118.58
Choose your schedule
12:00 PM - 06:00 PM
$118.58
11:00 AM - 05:00 PM
$118.58
10:00 AM - 04:00 PM
$118.58
Choose your schedule
12:00 PM - 06:00 PM
$118.58
11:00 AM - 05:00 PM
$118.58
10:00 AM - 04:00 PM
$118.58
Choose your schedule
12:00 PM - 06:00 PM
$118.58
11:00 AM - 05:00 PM
$118.58
10:00 AM - 04:00 PM
$118.58
Choose your schedule
11:00 AM - 05:00 PM
$118.58
12:00 PM - 06:00 PM
$118.58
10:00 AM - 04:00 PM
$118.58
Choose your schedule
12:00 PM - 06:00 PM
$118.58
11:00 AM - 05:00 PM
$118.58
10:00 AM - 04:00 PM
$118.58
Choose your schedule
12:00 PM - 06:00 PM
$118.58
11:00 AM - 05:00 PM
$118.58
10:00 AM - 04:00 PM
$118.58
Choose your schedule
12:00 PM - 06:00 PM
$118.58
11:00 AM - 05:00 PM
$118.58
10:00 AM - 04:00 PM
$118.58
Choose your schedule
11:00 AM - 05:00 PM
$118.58
12:00 PM - 06:00 PM
$118.58
10:00 AM - 04:00 PM
$118.58
Choose your schedule
12:00 PM - 06:00 PM
$118.58
11:00 AM - 05:00 PM
$118.58
10:00 AM - 04:00 PM
$118.58
Choose your schedule
12:00 PM - 06:00 PM
$118.58
11:00 AM - 05:00 PM
$118.58
10:00 AM - 04:00 PM
$118.58
Choose your schedule
12:00 PM - 06:00 PM
$118.58
11:00 AM - 05:00 PM
$118.58
10:00 AM - 04:00 PM
$118.58
Choose your schedule
12:00 PM - 06:00 PM
$118.58
11:00 AM - 05:00 PM
$118.58
10:00 AM - 04:00 PM
$118.58
Choose your schedule
11:00 AM - 05:00 PM
$118.58
12:00 PM - 06:00 PM
$118.58
10:00 AM - 04:00 PM
$118.58
Choose your schedule
12:00 PM - 06:00 PM
$118.58
11:00 AM - 05:00 PM
$118.58
10:00 AM - 04:00 PM
$118.58
Choose your schedule
12:00 PM - 06:00 PM
$118.58
11:00 AM - 05:00 PM
$118.58
10:00 AM - 04:00 PM
$118.58
Choose your schedule
12:00 PM - 06:00 PM
$118.58
11:00 AM - 05:00 PM
$118.58
10:00 AM - 04:00 PM
$118.58
Choose your schedule
11:00 AM - 05:00 PM
$118.58
12:00 PM - 06:00 PM
$118.58
10:00 AM - 04:00 PM
$118.58
Choose your schedule
11:00 AM - 05:00 PM
$118.58
12:00 PM - 06:00 PM
$118.58
10:00 AM - 04:00 PM
$118.58
Choose your schedule
12:00 PM - 06:00 PM
$118.58
11:00 AM - 05:00 PM
$118.58
10:00 AM - 04:00 PM
$118.58
Choose your schedule
12:00 PM - 06:00 PM
$118.58
11:00 AM - 05:00 PM
$118.58
10:00 AM - 04:00 PM
$118.58
Choose your schedule
12:00 PM - 06:00 PM
$118.58
11:00 AM - 05:00 PM
$118.58
10:00 AM - 04:00 PM
$118.58
Choose your schedule
11:00 AM - 05:00 PM
$118.58
12:00 PM - 06:00 PM
$118.58
10:00 AM - 04:00 PM
$118.58
Choose your schedule
11:00 AM - 05:00 PM
$118.58
12:00 PM - 06:00 PM
$118.58
10:00 AM - 04:00 PM
$118.58
Choose your schedule
12:00 PM - 06:00 PM
$118.58
11:00 AM - 05:00 PM
$118.58
10:00 AM - 04:00 PM
$118.58
Choose your schedule
12:00 PM - 06:00 PM
$118.58
11:00 AM - 05:00 PM
$118.58
10:00 AM - 04:00 PM
$118.58
Choose your schedule
12:00 PM - 06:00 PM
$118.58
11:00 AM - 05:00 PM
$118.58
10:00 AM - 04:00 PM
$118.58
Choose your schedule
11:00 AM - 05:00 PM
$118.58
12:00 PM - 06:00 PM
$118.58
10:00 AM - 04:00 PM
$118.58
Choose your schedule
11:00 AM - 05:00 PM
$118.58
12:00 PM - 06:00 PM
$118.58
10:00 AM - 04:00 PM
$118.58
Choose your schedule
12:00 PM - 06:00 PM
$118.58
11:00 AM - 05:00 PM
$118.58
10:00 AM - 04:00 PM
$118.58
Choose your schedule
12:00 PM - 06:00 PM
$118.58
11:00 AM - 05:00 PM
$118.58
10:00 AM - 04:00 PM
$118.58
Choose your schedule
12:00 PM - 06:00 PM
$118.58
11:00 AM - 05:00 PM
$118.58
10:00 AM - 04:00 PM
$118.58
Choose your schedule
11:00 AM - 05:00 PM
$118.58
12:00 PM - 06:00 PM
$118.58
10:00 AM - 04:00 PM
$118.58
Choose your schedule
12:00 PM - 06:00 PM
$118.58
11:00 AM - 05:00 PM
$118.58
10:00 AM - 04:00 PM
$118.58
Choose your schedule
12:00 PM - 06:00 PM
$118.58
11:00 AM - 05:00 PM
$118.58
10:00 AM - 04:00 PM
$118.58
Choose your schedule
12:00 PM - 06:00 PM
$118.58
11:00 AM - 05:00 PM
$118.58
10:00 AM - 04:00 PM
$118.58
Choose your schedule
12:00 PM - 06:00 PM
$118.58
11:00 AM - 05:00 PM
$118.58
10:00 AM - 04:00 PM
$118.58
Choose your schedule
11:00 AM - 05:00 PM
$118.58
12:00 PM - 06:00 PM
$118.58
10:00 AM - 04:00 PM
$118.58
Choose your schedule
12:00 PM - 06:00 PM
$118.58
11:00 AM - 05:00 PM
$118.58
10:00 AM - 04:00 PM
$118.58
Choose your schedule
12:00 PM - 06:00 PM
$118.58
11:00 AM - 05:00 PM
$118.58
10:00 AM - 04:00 PM
$118.58
Choose your schedule
12:00 PM - 06:00 PM
$118.58
11:00 AM - 05:00 PM
$118.58
10:00 AM - 04:00 PM
$118.58
Choose your schedule
11:00 AM - 05:00 PM
$118.58
12:00 PM - 06:00 PM
$118.58
10:00 AM - 04:00 PM
$118.58
Choose your schedule
12:00 PM - 06:00 PM
$118.58
11:00 AM - 05:00 PM
$118.58
10:00 AM - 04:00 PM
$118.58
Choose your schedule
12:00 PM - 06:00 PM
$118.58
11:00 AM - 05:00 PM
$118.58
10:00 AM - 04:00 PM
$118.58
Choose your schedule
12:00 PM - 06:00 PM
$118.58
11:00 AM - 05:00 PM
$118.58
10:00 AM - 04:00 PM
$118.58
Choose your schedule
12:00 PM - 06:00 PM
$118.58
11:00 AM - 05:00 PM
$118.58
10:00 AM - 04:00 PM
$118.58
Choose your schedule
11:00 AM - 05:00 PM
$118.58
12:00 PM - 06:00 PM
$118.58
10:00 AM - 04:00 PM
$118.58
Choose your schedule
12:00 PM - 06:00 PM
$118.58
11:00 AM - 05:00 PM
$118.58
10:00 AM - 04:00 PM
$118.58
Choose your schedule
12:00 PM - 06:00 PM
$118.58
11:00 AM - 05:00 PM
$118.58
10:00 AM - 04:00 PM
$118.58
Choose your schedule
12:00 PM - 06:00 PM
$118.58
11:00 AM - 05:00 PM
$118.58
10:00 AM - 04:00 PM
$118.58
Choose your schedule
11:00 AM - 05:00 PM
$118.58
12:00 PM - 06:00 PM
$118.58
10:00 AM - 04:00 PM
$118.58
Choose your schedule
11:00 AM - 05:00 PM
$118.58
12:00 PM - 06:00 PM
$118.58
10:00 AM - 04:00 PM
$118.58
Choose your schedule
12:00 PM - 06:00 PM
$118.58
11:00 AM - 05:00 PM
$118.58
10:00 AM - 04:00 PM
$118.58
Choose your schedule
12:00 PM - 06:00 PM
$118.58
11:00 AM - 05:00 PM
$118.58
10:00 AM - 04:00 PM
$118.58
Choose your schedule
12:00 PM - 06:00 PM
$118.58
11:00 AM - 05:00 PM
$118.58
10:00 AM - 04:00 PM
$118.58
Choose your schedule
11:00 AM - 05:00 PM
$118.58
12:00 PM - 06:00 PM
$118.58
10:00 AM - 04:00 PM
$118.58
Choose your schedule
11:00 AM - 05:00 PM
$118.58
12:00 PM - 06:00 PM
$118.58
10:00 AM - 04:00 PM
$118.58
Choose your schedule
12:00 PM - 06:00 PM
$118.58
11:00 AM - 05:00 PM
$118.58
10:00 AM - 04:00 PM
$118.58
Choose your schedule
12:00 PM - 06:00 PM
$118.58
11:00 AM - 05:00 PM
$118.58
10:00 AM - 04:00 PM
$118.58
Choose your schedule
12:00 PM - 06:00 PM
$118.58
11:00 AM - 05:00 PM
$118.58
10:00 AM - 04:00 PM
$118.58
Choose your schedule
11:00 AM - 05:00 PM
$118.58
12:00 PM - 06:00 PM
$118.58
10:00 AM - 04:00 PM
$118.58
Choose your schedule
11:00 AM - 05:00 PM
$118.58
12:00 PM - 06:00 PM
$118.58
10:00 AM - 04:00 PM
$118.58
Choose your schedule
12:00 PM - 06:00 PM
$118.58
11:00 AM - 05:00 PM
$118.58
10:00 AM - 04:00 PM
$118.58
Choose your schedule
12:00 PM - 06:00 PM
$118.58
11:00 AM - 05:00 PM
$118.58
10:00 AM - 04:00 PM
$118.58
Choose your schedule
12:00 PM - 06:00 PM
$118.58
11:00 AM - 05:00 PM
$118.58
10:00 AM - 04:00 PM
$118.58
Choose your schedule
11:00 AM - 05:00 PM
$118.58
12:00 PM - 06:00 PM
$118.58
10:00 AM - 04:00 PM
$118.58
Choose your schedule
12:00 PM - 06:00 PM
$118.58
11:00 AM - 05:00 PM
$118.58
10:00 AM - 04:00 PM
$118.58
Choose your schedule
12:00 PM - 06:00 PM
$118.58
11:00 AM - 05:00 PM
$118.58
10:00 AM - 04:00 PM
$118.58
Choose your schedule
12:00 PM - 06:00 PM
$118.58
11:00 AM - 05:00 PM
$118.58
10:00 AM - 04:00 PM
$118.58
Choose your schedule
12:00 PM - 06:00 PM
$118.58
11:00 AM - 05:00 PM
$118.58
10:00 AM - 04:00 PM
$118.58
Choose your schedule
11:00 AM - 05:00 PM
$118.58
12:00 PM - 06:00 PM
$118.58
10:00 AM - 04:00 PM
$118.58
Choose your schedule
12:00 PM - 06:00 PM
$118.58
11:00 AM - 05:00 PM
$118.58
10:00 AM - 04:00 PM
$118.58
Choose your schedule
12:00 PM - 06:00 PM
$118.58
11:00 AM - 05:00 PM
$118.58
10:00 AM - 04:00 PM
$118.58
Choose your schedule
12:00 PM - 06:00 PM
$118.58
11:00 AM - 05:00 PM
$118.58
10:00 AM - 04:00 PM
$118.58
Choose your schedule
11:00 AM - 05:00 PM
$118.58
12:00 PM - 06:00 PM
$118.58
10:00 AM - 04:00 PM
$118.58
Choose your schedule
12:00 PM - 06:00 PM
$118.58
11:00 AM - 05:00 PM
$118.58
10:00 AM - 04:00 PM
$118.58
Choose your schedule
12:00 PM - 06:00 PM
$118.58
11:00 AM - 05:00 PM
$118.58
10:00 AM - 04:00 PM
$118.58
Choose your schedule
12:00 PM - 06:00 PM
$118.58
11:00 AM - 05:00 PM
$118.58
10:00 AM - 04:00 PM
$118.58
Choose your schedule
12:00 PM - 06:00 PM
$118.58
11:00 AM - 05:00 PM
$118.58
10:00 AM - 04:00 PM
$118.58
Choose your schedule
11:00 AM - 05:00 PM
$118.58
12:00 PM - 06:00 PM
$118.58
10:00 AM - 04:00 PM
$118.58
Choose your schedule
12:00 PM - 06:00 PM
$118.58
11:00 AM - 05:00 PM
$118.58
10:00 AM - 04:00 PM
$118.58
Choose your schedule
12:00 PM - 06:00 PM
$118.58
11:00 AM - 05:00 PM
$118.58
10:00 AM - 04:00 PM
$118.58
Choose your schedule
12:00 PM - 06:00 PM
$118.58
11:00 AM - 05:00 PM
$118.58
10:00 AM - 04:00 PM
$118.58
Choose your schedule
11:00 AM - 05:00 PM
$118.58
12:00 PM - 06:00 PM
$118.58
10:00 AM - 04:00 PM
$118.58
Choose your schedule
11:00 AM - 05:00 PM
$118.58
12:00 PM - 06:00 PM
$118.58
10:00 AM - 04:00 PM
$118.58
Choose your schedule
12:00 PM - 06:00 PM
$118.58
11:00 AM - 05:00 PM
$118.58
10:00 AM - 04:00 PM
$118.58
Choose your schedule
12:00 PM - 06:00 PM
$118.58
11:00 AM - 05:00 PM
$118.58
10:00 AM - 04:00 PM
$118.58
Choose your schedule
12:00 PM - 06:00 PM
$118.58
11:00 AM - 05:00 PM
$118.58
10:00 AM - 04:00 PM
$118.58
Choose your schedule
11:00 AM - 05:00 PM
$118.58
12:00 PM - 06:00 PM
$118.58
10:00 AM - 04:00 PM
$118.58
Choose your schedule
11:00 AM - 05:00 PM
$118.58
12:00 PM - 06:00 PM
$118.58
10:00 AM - 04:00 PM
$118.58
Choose your schedule
12:00 PM - 06:00 PM
$118.58
11:00 AM - 05:00 PM
$118.58
10:00 AM - 04:00 PM
$118.58
Choose your schedule
12:00 PM - 06:00 PM
$118.58
11:00 AM - 05:00 PM
$118.58
10:00 AM - 04:00 PM
$118.58
Choose your schedule
12:00 PM - 06:00 PM
$118.58
11:00 AM - 05:00 PM
$118.58
10:00 AM - 04:00 PM
$118.58
Choose your schedule
11:00 AM - 05:00 PM
$118.58
12:00 PM - 06:00 PM
$118.58
10:00 AM - 04:00 PM
$118.58
Choose your schedule
11:00 AM - 05:00 PM
$118.58
12:00 PM - 06:00 PM
$118.58
10:00 AM - 04:00 PM
$118.58
Choose your schedule
12:00 PM - 06:00 PM
$118.58
11:00 AM - 05:00 PM
$118.58
10:00 AM - 04:00 PM
$118.58
Choose your schedule
12:00 PM - 06:00 PM
$118.58
11:00 AM - 05:00 PM
$118.58
10:00 AM - 04:00 PM
$118.58
Choose your schedule
12:00 PM - 06:00 PM
$118.58
11:00 AM - 05:00 PM
$118.58
10:00 AM - 04:00 PM
$118.58
Choose your schedule
11:00 AM - 05:00 PM
$118.58
12:00 PM - 06:00 PM
$118.58
10:00 AM - 04:00 PM
$118.58
Choose your schedule
12:00 PM - 06:00 PM
$118.58
11:00 AM - 05:00 PM
$118.58
10:00 AM - 04:00 PM
$118.58
Choose your schedule
12:00 PM - 06:00 PM
$118.58
11:00 AM - 05:00 PM
$118.58
10:00 AM - 04:00 PM
$118.58
Choose your schedule
12:00 PM - 06:00 PM
$118.58
11:00 AM - 05:00 PM
$118.58
10:00 AM - 04:00 PM
$118.58
Choose your schedule
12:00 PM - 06:00 PM
$118.58
11:00 AM - 05:00 PM
$118.58
10:00 AM - 04:00 PM
$118.58
Choose your schedule
11:00 AM - 05:00 PM
$118.58
12:00 PM - 06:00 PM
$118.58
10:00 AM - 04:00 PM
$118.58
Choose your schedule
12:00 PM - 06:00 PM
$118.58
11:00 AM - 05:00 PM
$118.58
10:00 AM - 04:00 PM
$118.58
Choose your schedule
12:00 PM - 06:00 PM
$118.58
11:00 AM - 05:00 PM
$118.58
10:00 AM - 04:00 PM
$118.58
Choose your schedule
12:00 PM - 06:00 PM
$118.58
11:00 AM - 05:00 PM
$118.58
10:00 AM - 04:00 PM
$118.58
Choose your schedule
11:00 AM - 05:00 PM
$118.58
12:00 PM - 06:00 PM
$118.58
10:00 AM - 04:00 PM
$118.58
Choose your schedule
12:00 PM - 06:00 PM
$118.58
11:00 AM - 05:00 PM
$118.58
10:00 AM - 04:00 PM
$118.58
Choose your schedule
12:00 PM - 06:00 PM
$118.58
11:00 AM - 05:00 PM
$118.58
10:00 AM - 04:00 PM
$118.58
Choose your schedule
12:00 PM - 06:00 PM
$118.58
11:00 AM - 05:00 PM
$118.58
10:00 AM - 04:00 PM
$118.58
Choose your schedule
12:00 PM - 06:00 PM
$118.58
11:00 AM - 05:00 PM
$118.58
10:00 AM - 04:00 PM
$118.58
Choose your schedule
11:00 AM - 05:00 PM
$118.58
12:00 PM - 06:00 PM
$118.58
10:00 AM - 04:00 PM
$118.58
Choose your schedule
12:00 PM - 06:00 PM
$118.58
11:00 AM - 05:00 PM
$118.58
10:00 AM - 04:00 PM
$118.58
Choose your schedule
12:00 PM - 06:00 PM
$118.58
11:00 AM - 05:00 PM
$118.58
10:00 AM - 04:00 PM
$118.58
Choose your schedule
12:00 PM - 06:00 PM
$118.58
11:00 AM - 05:00 PM
$118.58
10:00 AM - 04:00 PM
$118.58
Choose your schedule
11:00 AM - 05:00 PM
$118.58
12:00 PM - 06:00 PM
$118.58
10:00 AM - 04:00 PM
$118.58
Choose your schedule
11:00 AM - 05:00 PM
$118.58
12:00 PM - 06:00 PM
$118.58
10:00 AM - 04:00 PM
$118.58
Choose your schedule
12:00 PM - 06:00 PM
$118.58
11:00 AM - 05:00 PM
$118.58
10:00 AM - 04:00 PM
$118.58
Choose your schedule
12:00 PM - 06:00 PM
$118.58
11:00 AM - 05:00 PM
$118.58
10:00 AM - 04:00 PM
$118.58
Choose your schedule
12:00 PM - 06:00 PM
$118.58
11:00 AM - 05:00 PM
$118.58
10:00 AM - 04:00 PM
$118.58
Choose your schedule
11:00 AM - 05:00 PM
$118.58
12:00 PM - 06:00 PM
$118.58
10:00 AM - 04:00 PM
$118.58
Choose your schedule
11:00 AM - 05:00 PM
$118.58
12:00 PM - 06:00 PM
$118.58
10:00 AM - 04:00 PM
$118.58
Choose your schedule
12:00 PM - 06:00 PM
$118.58
11:00 AM - 05:00 PM
$118.58
10:00 AM - 04:00 PM
$118.58
Choose your schedule
12:00 PM - 06:00 PM
$118.58
11:00 AM - 05:00 PM
$118.58
10:00 AM - 04:00 PM
$118.58
Choose your schedule
12:00 PM - 06:00 PM
$118.58
11:00 AM - 05:00 PM
$118.58
10:00 AM - 04:00 PM
$118.58
Choose your schedule
11:00 AM - 05:00 PM
$118.58
12:00 PM - 06:00 PM
$118.58
10:00 AM - 04:00 PM
$118.58
Choose your schedule
11:00 AM - 05:00 PM
$118.58
12:00 PM - 06:00 PM
$118.58
10:00 AM - 04:00 PM
$118.58
Choose your schedule
12:00 PM - 06:00 PM
$118.58
11:00 AM - 05:00 PM
$118.58
10:00 AM - 04:00 PM
$118.58
Choose your schedule
12:00 PM - 06:00 PM
$118.58
11:00 AM - 05:00 PM
$118.58
10:00 AM - 04:00 PM
$118.58
Choose your schedule
12:00 PM - 06:00 PM
$118.58
11:00 AM - 05:00 PM
$118.58
10:00 AM - 04:00 PM
$118.58
Choose your schedule
11:00 AM - 05:00 PM
$118.58
12:00 PM - 06:00 PM
$118.58
10:00 AM - 04:00 PM
$118.58
Choose your schedule
12:00 PM - 06:00 PM
$118.58
11:00 AM - 05:00 PM
$118.58
10:00 AM - 04:00 PM
$118.58
Choose your schedule
12:00 PM - 06:00 PM
$118.58
11:00 AM - 05:00 PM
$118.58
10:00 AM - 04:00 PM
$118.58
Choose your schedule
12:00 PM - 06:00 PM
$118.58
11:00 AM - 05:00 PM
$118.58
10:00 AM - 04:00 PM
$118.58
Choose your schedule
12:00 PM - 06:00 PM
$118.58
11:00 AM - 05:00 PM
$118.58
10:00 AM - 04:00 PM
$118.58
Choose your schedule
11:00 AM - 05:00 PM
$118.58
12:00 PM - 06:00 PM
$118.58
10:00 AM - 04:00 PM
$118.58
Choose your schedule
12:00 PM - 06:00 PM
$118.58
11:00 AM - 05:00 PM
$118.58
10:00 AM - 04:00 PM
$118.58
Choose your schedule
12:00 PM - 06:00 PM
$118.58
11:00 AM - 05:00 PM
$118.58
10:00 AM - 04:00 PM
$118.58
Choose your schedule
12:00 PM - 06:00 PM
$118.58
11:00 AM - 05:00 PM
$118.58
10:00 AM - 04:00 PM
$118.58
Choose your schedule
11:00 AM - 05:00 PM
$118.58
12:00 PM - 06:00 PM
$118.58
10:00 AM - 04:00 PM
$118.58
Choose your schedule
12:00 PM - 06:00 PM
$118.58
11:00 AM - 05:00 PM
$118.58
10:00 AM - 04:00 PM
$118.58
Choose your schedule
12:00 PM - 06:00 PM
$118.58
11:00 AM - 05:00 PM
$118.58
10:00 AM - 04:00 PM
$118.58
Choose your schedule
12:00 PM - 06:00 PM
$118.58
11:00 AM - 05:00 PM
$118.58
10:00 AM - 04:00 PM
$118.58
Choose your schedule
12:00 PM - 06:00 PM
$118.58
11:00 AM - 05:00 PM
$118.58
10:00 AM - 04:00 PM
$118.58
Choose your schedule
11:00 AM - 05:00 PM
$118.58
12:00 PM - 06:00 PM
$118.58
10:00 AM - 04:00 PM
$118.58
Choose your schedule
12:00 PM - 06:00 PM
$118.58
11:00 AM - 05:00 PM
$118.58
10:00 AM - 04:00 PM
$118.58
Choose your schedule
12:00 PM - 06:00 PM
$118.58
11:00 AM - 05:00 PM
$118.58
10:00 AM - 04:00 PM
$118.58
Choose your schedule
12:00 PM - 06:00 PM
$118.58
11:00 AM - 05:00 PM
$118.58
10:00 AM - 04:00 PM
$118.58
Choose your schedule
11:00 AM - 05:00 PM
$118.58
12:00 PM - 06:00 PM
$118.58
10:00 AM - 04:00 PM
$118.58
Choose your schedule
11:00 AM - 05:00 PM
$118.58
12:00 PM - 06:00 PM
$118.58
10:00 AM - 04:00 PM
$118.58
Choose your schedule
12:00 PM - 06:00 PM
$118.58
11:00 AM - 05:00 PM
$118.58
10:00 AM - 04:00 PM
$118.58
Choose your schedule
12:00 PM - 06:00 PM
$118.58
11:00 AM - 05:00 PM
$118.58
10:00 AM - 04:00 PM
$118.58
Choose your schedule
12:00 PM - 06:00 PM
$118.58
11:00 AM - 05:00 PM
$118.58
10:00 AM - 04:00 PM
$118.58
Choose your schedule
11:00 AM - 05:00 PM
$118.58
12:00 PM - 06:00 PM
$118.58
10:00 AM - 04:00 PM
$118.58
Choose your schedule
11:00 AM - 05:00 PM
$118.58
12:00 PM - 06:00 PM
$118.58
10:00 AM - 04:00 PM
$118.58
Choose your schedule
12:00 PM - 06:00 PM
$118.58
11:00 AM - 05:00 PM
$118.58
10:00 AM - 04:00 PM
$118.58
Choose your schedule
12:00 PM - 06:00 PM
$118.58
11:00 AM - 05:00 PM
$118.58
10:00 AM - 04:00 PM
$118.58
Choose your schedule
12:00 PM - 06:00 PM
$118.58
11:00 AM - 05:00 PM
$118.58
10:00 AM - 04:00 PM
$118.58
Choose your schedule
11:00 AM - 05:00 PM
$118.58
12:00 PM - 06:00 PM
$118.58
10:00 AM - 04:00 PM
$118.58
Choose your schedule
11:00 AM - 05:00 PM
$118.58
12:00 PM - 06:00 PM
$118.58
10:00 AM - 04:00 PM
$118.58
Choose your schedule
12:00 PM - 06:00 PM
$118.58
11:00 AM - 05:00 PM
$118.58
10:00 AM - 04:00 PM
$118.58
Choose your schedule
12:00 PM - 06:00 PM
$118.58
11:00 AM - 05:00 PM
$118.58
10:00 AM - 04:00 PM
$118.58
Choose your schedule
12:00 PM - 06:00 PM
$118.58
11:00 AM - 05:00 PM
$118.58
10:00 AM - 04:00 PM
$118.58
Choose your schedule
11:00 AM - 05:00 PM
$118.58
12:00 PM - 06:00 PM
$118.58
10:00 AM - 04:00 PM
$118.58
Choose your schedule
12:00 PM - 06:00 PM
$118.58
11:00 AM - 05:00 PM
$118.58
10:00 AM - 04:00 PM
$118.58
Choose your schedule
12:00 PM - 06:00 PM
$118.58
11:00 AM - 05:00 PM
$118.58
10:00 AM - 04:00 PM
$118.58
Choose your schedule
12:00 PM - 06:00 PM
$118.58
11:00 AM - 05:00 PM
$118.58
10:00 AM - 04:00 PM
$118.58
Choose your schedule
12:00 PM - 06:00 PM
$118.58
11:00 AM - 05:00 PM
$118.58
10:00 AM - 04:00 PM
$118.58
Choose your schedule
11:00 AM - 05:00 PM
$118.58
12:00 PM - 06:00 PM
$118.58
10:00 AM - 04:00 PM
$118.58
Choose your schedule
12:00 PM - 06:00 PM
$118.58
11:00 AM - 05:00 PM
$118.58
10:00 AM - 04:00 PM
$118.58
Choose your schedule
12:00 PM - 06:00 PM
$118.58
11:00 AM - 05:00 PM
$118.58
10:00 AM - 04:00 PM
$118.58
Choose your schedule
12:00 PM - 06:00 PM
$118.58
11:00 AM - 05:00 PM
$118.58
10:00 AM - 04:00 PM
$118.58
Choose your schedule
11:00 AM - 05:00 PM
$118.58
12:00 PM - 06:00 PM
$118.58
10:00 AM - 04:00 PM
$118.58
Choose your schedule
12:00 PM - 06:00 PM
$118.58
11:00 AM - 05:00 PM
$118.58
10:00 AM - 04:00 PM
$118.58
Choose your schedule
12:00 PM - 06:00 PM
$118.58
11:00 AM - 05:00 PM
$118.58
10:00 AM - 04:00 PM
$118.58
Choose your schedule
12:00 PM - 06:00 PM
$118.58
11:00 AM - 05:00 PM
$118.58
10:00 AM - 04:00 PM
$118.58
Choose your schedule
12:00 PM - 06:00 PM
$118.58
11:00 AM - 05:00 PM
$118.58
10:00 AM - 04:00 PM
$118.58
Choose your schedule
11:00 AM - 05:00 PM
$118.58
12:00 PM - 06:00 PM
$118.58
10:00 AM - 04:00 PM
$118.58
Choose your schedule
12:00 PM - 06:00 PM
$118.58
11:00 AM - 05:00 PM
$118.58
10:00 AM - 04:00 PM
$118.58
Choose your schedule
12:00 PM - 06:00 PM
$118.58
11:00 AM - 05:00 PM
$118.58
10:00 AM - 04:00 PM
$118.58
Choose your schedule
12:00 PM - 06:00 PM
$118.58
11:00 AM - 05:00 PM
$118.58
10:00 AM - 04:00 PM
$118.58
Choose your schedule
11:00 AM - 05:00 PM
$118.58
12:00 PM - 06:00 PM
$118.58
10:00 AM - 04:00 PM
$118.58
Choose your schedule
11:00 AM - 05:00 PM
$118.58
12:00 PM - 06:00 PM
$118.58
10:00 AM - 04:00 PM
$118.58
Choose your schedule
12:00 PM - 06:00 PM
$118.58
11:00 AM - 05:00 PM
$118.58
10:00 AM - 04:00 PM
$118.58
Choose your schedule
12:00 PM - 06:00 PM
$118.58
11:00 AM - 05:00 PM
$118.58
10:00 AM - 04:00 PM
$118.58
Choose your schedule
12:00 PM - 06:00 PM
$118.58
11:00 AM - 05:00 PM
$118.58
10:00 AM - 04:00 PM
$118.58
Choose your schedule
11:00 AM - 05:00 PM
$118.58
12:00 PM - 06:00 PM
$118.58
10:00 AM - 04:00 PM
$118.58
Choose your schedule
11:00 AM - 05:00 PM
$118.58
12:00 PM - 06:00 PM
$118.58
10:00 AM - 04:00 PM
$118.58
Choose your schedule
12:00 PM - 06:00 PM
$118.58
11:00 AM - 05:00 PM
$118.58
10:00 AM - 04:00 PM
$118.58
Choose your schedule
12:00 PM - 06:00 PM
$118.58
11:00 AM - 05:00 PM
$118.58
10:00 AM - 04:00 PM
$118.58
Choose your schedule
12:00 PM - 06:00 PM
$118.58
11:00 AM - 05:00 PM
$118.58
10:00 AM - 04:00 PM
$118.58
Choose your schedule
11:00 AM - 05:00 PM
$118.58
12:00 PM - 06:00 PM
$118.58
10:00 AM - 04:00 PM
$118.58
Choose your schedule
11:00 AM - 05:00 PM
$118.58
12:00 PM - 06:00 PM
$118.58
10:00 AM - 04:00 PM
$118.58
Choose your schedule
12:00 PM - 06:00 PM
$118.58
11:00 AM - 05:00 PM
$118.58
10:00 AM - 04:00 PM
$118.58
Choose your schedule
12:00 PM - 06:00 PM
$118.58
11:00 AM - 05:00 PM
$118.58
10:00 AM - 04:00 PM
$118.58
Choose your schedule
12:00 PM - 06:00 PM
$118.58
11:00 AM - 05:00 PM
$118.58
10:00 AM - 04:00 PM
$118.58
Choose your schedule
11:00 AM - 05:00 PM
$118.58
12:00 PM - 06:00 PM
$118.58
10:00 AM - 04:00 PM
$118.58
Choose your schedule
12:00 PM - 06:00 PM
$118.58
11:00 AM - 05:00 PM
$118.58
10:00 AM - 04:00 PM
$118.58
Choose your schedule
12:00 PM - 06:00 PM
$118.58
11:00 AM - 05:00 PM
$118.58
10:00 AM - 04:00 PM
$118.58
Choose your schedule
12:00 PM - 06:00 PM
$118.58
11:00 AM - 05:00 PM
$118.58
10:00 AM - 04:00 PM
$118.58
Choose your schedule
12:00 PM - 06:00 PM
$118.58
11:00 AM - 05:00 PM
$118.58
10:00 AM - 04:00 PM
$118.58
Choose your schedule
11:00 AM - 05:00 PM
$118.58
12:00 PM - 06:00 PM
$118.58
10:00 AM - 04:00 PM
$118.58
Choose your schedule
12:00 PM - 06:00 PM
$118.58
11:00 AM - 05:00 PM
$118.58
10:00 AM - 04:00 PM
$118.58
Choose your schedule
12:00 PM - 06:00 PM
$118.58
11:00 AM - 05:00 PM
$118.58
10:00 AM - 04:00 PM
$118.58
Choose your schedule
12:00 PM - 06:00 PM
$118.58
11:00 AM - 05:00 PM
$118.58
10:00 AM - 04:00 PM
$118.58
Choose your schedule
11:00 AM - 05:00 PM
$118.58
12:00 PM - 06:00 PM
$118.58
10:00 AM - 04:00 PM
$118.58
Choose your schedule
12:00 PM - 06:00 PM
$118.58
11:00 AM - 05:00 PM
$118.58
10:00 AM - 04:00 PM
$118.58
Choose your schedule
12:00 PM - 06:00 PM
$118.58
11:00 AM - 05:00 PM
$118.58
10:00 AM - 04:00 PM
$118.58
Choose your schedule
12:00 PM - 06:00 PM
$118.58
11:00 AM - 05:00 PM
$118.58
10:00 AM - 04:00 PM
$118.58
Choose your schedule
12:00 PM - 06:00 PM
$118.58
11:00 AM - 05:00 PM
$118.58
10:00 AM - 04:00 PM
$118.58
Choose your schedule
11:00 AM - 05:00 PM
$118.58
12:00 PM - 06:00 PM
$118.58
10:00 AM - 04:00 PM
$118.58
Choose your schedule
12:00 PM - 06:00 PM
$118.58
11:00 AM - 05:00 PM
$118.58
10:00 AM - 04:00 PM
$118.58
Choose your schedule
12:00 PM - 06:00 PM
$118.58
11:00 AM - 05:00 PM
$118.58
10:00 AM - 04:00 PM
$118.58
Choose your schedule
12:00 PM - 06:00 PM
$118.58
11:00 AM - 05:00 PM
$118.58
10:00 AM - 04:00 PM
$118.58
Choose your schedule
11:00 AM - 05:00 PM
$118.58
12:00 PM - 06:00 PM
$118.58
10:00 AM - 04:00 PM
$118.58
Choose your schedule
11:00 AM - 05:00 PM
$118.58
12:00 PM - 06:00 PM
$118.58
10:00 AM - 04:00 PM
$118.58
Choose your schedule
12:00 PM - 06:00 PM
$118.58
11:00 AM - 05:00 PM
$118.58
10:00 AM - 04:00 PM
$118.58
Choose your schedule
12:00 PM - 06:00 PM
$118.58
11:00 AM - 05:00 PM
$118.58
10:00 AM - 04:00 PM
$118.58
Choose your schedule
12:00 PM - 06:00 PM
$118.58
11:00 AM - 05:00 PM
$118.58
10:00 AM - 04:00 PM
$118.58
Choose your schedule
11:00 AM - 05:00 PM
$118.58
12:00 PM - 06:00 PM
$118.58
10:00 AM - 04:00 PM
$118.58
Choose your schedule
11:00 AM - 05:00 PM
$118.58
12:00 PM - 06:00 PM
$118.58
10:00 AM - 04:00 PM
$118.58
Choose your schedule
12:00 PM - 06:00 PM
$118.58
11:00 AM - 05:00 PM
$118.58
10:00 AM - 04:00 PM
$118.58
Choose your schedule
12:00 PM - 06:00 PM
$118.58
11:00 AM - 05:00 PM
$118.58
10:00 AM - 04:00 PM
$118.58
Choose your schedule
12:00 PM - 06:00 PM
$118.58
11:00 AM - 05:00 PM
$118.58
10:00 AM - 04:00 PM
$118.58
Choose your schedule
11:00 AM - 05:00 PM
$118.58
12:00 PM - 06:00 PM
$118.58
10:00 AM - 04:00 PM
$118.58
Choose your schedule
11:00 AM - 05:00 PM
$118.58
12:00 PM - 06:00 PM
$118.58
10:00 AM - 04:00 PM
$118.58
Choose your schedule
12:00 PM - 06:00 PM
$118.58
11:00 AM - 05:00 PM
$118.58
10:00 AM - 04:00 PM
$118.58
Choose your schedule
12:00 PM - 06:00 PM
$118.58
11:00 AM - 05:00 PM
$118.58
10:00 AM - 04:00 PM
$118.58
Choose your schedule
12:00 PM - 06:00 PM
$118.58
11:00 AM - 05:00 PM
$118.58
10:00 AM - 04:00 PM
$118.58
Choose your schedule
11:00 AM - 05:00 PM
$118.58
12:00 PM - 06:00 PM
$118.58
10:00 AM - 04:00 PM
$118.58
Choose your schedule
12:00 PM - 06:00 PM
$118.58
11:00 AM - 05:00 PM
$118.58
10:00 AM - 04:00 PM
$118.58
Choose your schedule
12:00 PM - 06:00 PM
$118.58
11:00 AM - 05:00 PM
$118.58
10:00 AM - 04:00 PM
$118.58
Choose your schedule
12:00 PM - 06:00 PM
$118.58
11:00 AM - 05:00 PM
$118.58
10:00 AM - 04:00 PM
$118.58
Choose your schedule
12:00 PM - 06:00 PM
$118.58
11:00 AM - 05:00 PM
$118.58
10:00 AM - 04:00 PM
$118.58
Choose your schedule
11:00 AM - 05:00 PM
$118.58
12:00 PM - 06:00 PM
$118.58
10:00 AM - 04:00 PM
$118.58
Choose your schedule
12:00 PM - 06:00 PM
$118.58
11:00 AM - 05:00 PM
$118.58
10:00 AM - 04:00 PM
$118.58
Choose your schedule
12:00 PM - 06:00 PM
$118.58
11:00 AM - 05:00 PM
$118.58
10:00 AM - 04:00 PM
$118.58
Choose your schedule
12:00 PM - 06:00 PM
$118.58
11:00 AM - 05:00 PM
$118.58
10:00 AM - 04:00 PM
$118.58
Choose your schedule
11:00 AM - 05:00 PM
$118.58
12:00 PM - 06:00 PM
$118.58
10:00 AM - 04:00 PM
$118.58
Choose your schedule
12:00 PM - 06:00 PM
$118.58
11:00 AM - 05:00 PM
$118.58
10:00 AM - 04:00 PM
$118.58
Choose your schedule
12:00 PM - 06:00 PM
$118.58
11:00 AM - 05:00 PM
$118.58
10:00 AM - 04:00 PM
$118.58
Choose your schedule
12:00 PM - 06:00 PM
$118.58
11:00 AM - 05:00 PM
$118.58
10:00 AM - 04:00 PM
$118.58
Choose your schedule
12:00 PM - 06:00 PM
$118.58
11:00 AM - 05:00 PM
$118.58
10:00 AM - 04:00 PM
$118.58
Choose your schedule
11:00 AM - 05:00 PM
$118.58
12:00 PM - 06:00 PM
$118.58
10:00 AM - 04:00 PM
$118.58
Choose your schedule
12:00 PM - 06:00 PM
$118.58
11:00 AM - 05:00 PM
$118.58
10:00 AM - 04:00 PM
$118.58
Choose your schedule
12:00 PM - 06:00 PM
$118.58
11:00 AM - 05:00 PM
$118.58
10:00 AM - 04:00 PM
$118.58
Choose your schedule
12:00 PM - 06:00 PM
$118.58
11:00 AM - 05:00 PM
$118.58
10:00 AM - 04:00 PM
$118.58
Choose your schedule
11:00 AM - 05:00 PM
$118.58
12:00 PM - 06:00 PM
$118.58
10:00 AM - 04:00 PM
$118.58
Choose your schedule
11:00 AM - 05:00 PM
$118.58
12:00 PM - 06:00 PM
$118.58
10:00 AM - 04:00 PM
$118.58
Choose your schedule
12:00 PM - 06:00 PM
$118.58
11:00 AM - 05:00 PM
$118.58
10:00 AM - 04:00 PM
$118.58
Choose your schedule
12:00 PM - 06:00 PM
$118.58
11:00 AM - 05:00 PM
$118.58
10:00 AM - 04:00 PM
$118.58
Choose your schedule
12:00 PM - 06:00 PM
$118.58
11:00 AM - 05:00 PM
$118.58
10:00 AM - 04:00 PM
$118.58
Choose your schedule
11:00 AM - 05:00 PM
$118.58
12:00 PM - 06:00 PM
$118.58
10:00 AM - 04:00 PM
$118.58
Choose your schedule
11:00 AM - 05:00 PM
$118.58
12:00 PM - 06:00 PM
$118.58
10:00 AM - 04:00 PM
$118.58
Choose your schedule
12:00 PM - 06:00 PM
$118.58
11:00 AM - 05:00 PM
$118.58
10:00 AM - 04:00 PM
$118.58
Choose your schedule
12:00 PM - 06:00 PM
$118.58
11:00 AM - 05:00 PM
$118.58
10:00 AM - 04:00 PM
$118.58
About the Experience
History comes alive when you hit the road for this experience. Filled with intrigue and adventure.
Book now this 6 hours tour, cover the old town neighborhoods like Alfama, Mouraria and other breathtaking highlights, several amazing viewpoints great way to explore the old town without walking the slope.
Explore downtown and Belem, cruise through Bairro Alto and Chiado, and visit places like Belem Tower, Museums, Jerónimos Monastery, Monument to the Discoveries, Belém Cultural Centre and the world-famous Belem pastries! Better still you can park this funny electric car pretty much anywhere for free, meaning you can hop out at viewpoints or leave the Twizzy parked without worrying about parking in tourist hot spots.
Driving through the streets of "hilly" Lisbon is a unique experience. A better way to see the landmarks with a twist of driving experience like a local. The GPS Audio Guide tour takes you on a great exploration trip that's easy to follow, fun and safe
Tour Details:
Free Sale (reservation has to be made at least 24hrs in advance)
Duration: 6 hours
Languages: English, Spanish, French, Portuguese
Availability: Every day
Starting time: Every day at 09:30am, 10am; 10:30am; 11am; 11:30am; 12pm
No pick-up
Starting point: Office of Lisbon Eco Tours, Rua Madalena 67, 1100-138 Lisbon
Price per car for the first hour: 89€ (2 pers. max), so 44,50€ per person (please note that the price per car has to be paid, even if only one person participates)
E-voucher accepted
Cancellation must be made the latest 24hrs in advance to receive full reimbursement, less than 24hrs only 50% of the price is reimbursed.
Inclusions:
Car for two people
GPS audio guide
Time to stop at the various points of interest to get a closer look (e.g. churches, viewpoints etc)
Free parking
Car insurance
Free Wifi in our store
Exclusions:
Food and Beverages
Optional activity costs
Personal expenses
Please note:
The Twizy is a two-seater car
Driving license required
Children (under 18) must be accompanied by an adult.
Confirmation will be received at the time of booking.
The Twizy can accommodate car seats for children (age > 5 years old)
On the day of rental, a security deposit of 250€ will be held on your credit card until the Twizy is returned
Meeting point:
R. da Madalena 67
1100-318 - Lisboa

Terms and Conditions
Cancellations only up to 3 days prior to activity.
Unlock a World of Exclusive Perks
Unlock a world of privileges with our Travel Rewards Program. Sign up and instantly enjoy.