Rock Climbing: Half Day Ferraria
Location: São Miguel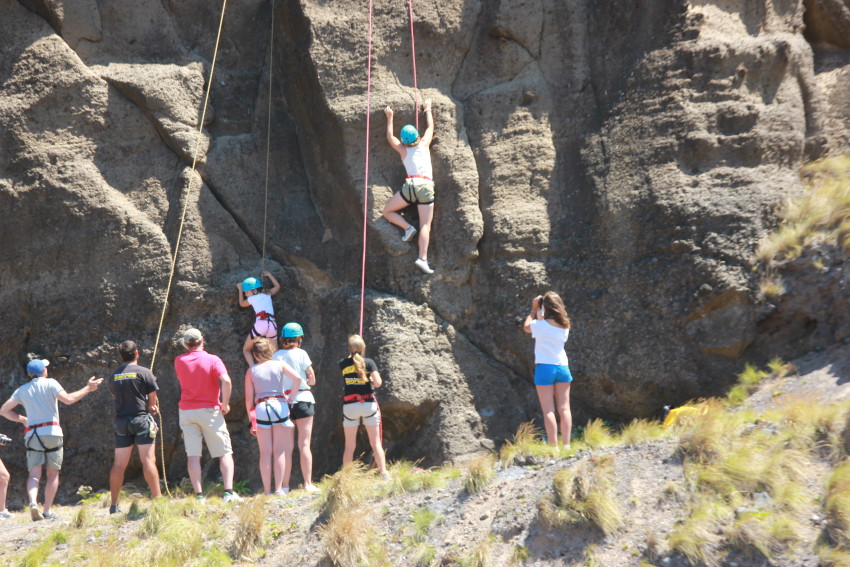 Choose your schedule
10:00 AM - 12:00 PM
$95.32
Choose your schedule
10:00 AM - 12:00 PM
$95.32
Choose your schedule
10:00 AM - 12:00 PM
$95.32
Choose your schedule
10:00 AM - 12:00 PM
$95.32
Choose your schedule
10:00 AM - 12:00 PM
$95.32
Choose your schedule
10:00 AM - 12:00 PM
$95.32
Choose your schedule
10:00 AM - 12:00 PM
$95.32
Choose your schedule
10:00 AM - 12:00 PM
$95.32
Choose your schedule
10:00 AM - 12:00 PM
$95.32
Choose your schedule
10:00 AM - 12:00 PM
$95.32
Choose your schedule
10:00 AM - 12:00 PM
$95.32
Choose your schedule
10:00 AM - 12:00 PM
$95.32
Choose your schedule
10:00 AM - 12:00 PM
$95.32
Choose your schedule
10:00 AM - 12:00 PM
$95.32
Choose your schedule
10:00 AM - 12:00 PM
$95.32
Choose your schedule
10:00 AM - 12:00 PM
$95.32
Choose your schedule
10:00 AM - 12:00 PM
$95.32
Choose your schedule
10:00 AM - 12:00 PM
$95.32
Choose your schedule
10:00 AM - 12:00 PM
$95.32
Choose your schedule
10:00 AM - 12:00 PM
$95.32
Choose your schedule
10:00 AM - 12:00 PM
$95.32
Choose your schedule
10:00 AM - 12:00 PM
$95.32
Choose your schedule
10:00 AM - 12:00 PM
$95.32
Choose your schedule
10:00 AM - 12:00 PM
$95.32
Choose your schedule
10:00 AM - 12:00 PM
$95.32
Choose your schedule
10:00 AM - 12:00 PM
$95.32
Choose your schedule
10:00 AM - 12:00 PM
$95.32
Choose your schedule
10:00 AM - 12:00 PM
$95.32
Choose your schedule
10:00 AM - 12:00 PM
$95.32
Choose your schedule
10:00 AM - 12:00 PM
$95.32
Choose your schedule
10:00 AM - 12:00 PM
$95.32
Choose your schedule
10:00 AM - 12:00 PM
$95.32
Choose your schedule
10:00 AM - 12:00 PM
$95.32
Choose your schedule
10:00 AM - 12:00 PM
$95.32
Choose your schedule
10:00 AM - 12:00 PM
$95.32
Choose your schedule
10:00 AM - 12:00 PM
$95.32
Choose your schedule
10:00 AM - 12:00 PM
$95.32
Choose your schedule
10:00 AM - 12:00 PM
$95.32
Choose your schedule
10:00 AM - 12:00 PM
$95.32
Choose your schedule
10:00 AM - 12:00 PM
$95.32
Choose your schedule
10:00 AM - 12:00 PM
$95.32
Choose your schedule
10:00 AM - 12:00 PM
$95.32
Choose your schedule
10:00 AM - 12:00 PM
$95.32
Choose your schedule
10:00 AM - 12:00 PM
$95.32
Choose your schedule
10:00 AM - 12:00 PM
$95.32
Choose your schedule
10:00 AM - 12:00 PM
$95.32
Choose your schedule
10:00 AM - 12:00 PM
$95.32
Choose your schedule
10:00 AM - 12:00 PM
$95.32
Choose your schedule
10:00 AM - 12:00 PM
$95.32
Choose your schedule
10:00 AM - 12:00 PM
$95.32
Choose your schedule
10:00 AM - 12:00 PM
$95.32
Choose your schedule
10:00 AM - 12:00 PM
$95.32
Choose your schedule
10:00 AM - 12:00 PM
$95.32
Choose your schedule
10:00 AM - 12:00 PM
$95.32
Choose your schedule
10:00 AM - 12:00 PM
$95.32
Choose your schedule
10:00 AM - 12:00 PM
$95.32
Choose your schedule
10:00 AM - 12:00 PM
$95.32
Choose your schedule
10:00 AM - 12:00 PM
$95.32
Choose your schedule
10:00 AM - 12:00 PM
$95.32
Choose your schedule
10:00 AM - 12:00 PM
$95.32
Choose your schedule
10:00 AM - 12:00 PM
$95.32
Choose your schedule
10:00 AM - 12:00 PM
$95.32
Choose your schedule
10:00 AM - 12:00 PM
$95.32
Choose your schedule
10:00 AM - 12:00 PM
$95.32
Choose your schedule
10:00 AM - 12:00 PM
$95.32
Choose your schedule
10:00 AM - 12:00 PM
$95.32
Choose your schedule
10:00 AM - 12:00 PM
$95.32
Choose your schedule
10:00 AM - 12:00 PM
$95.32
Choose your schedule
10:00 AM - 12:00 PM
$95.32
Choose your schedule
10:00 AM - 12:00 PM
$95.32
Choose your schedule
10:00 AM - 12:00 PM
$95.32
Choose your schedule
10:00 AM - 12:00 PM
$95.32
Choose your schedule
10:00 AM - 12:00 PM
$95.32
Choose your schedule
10:00 AM - 12:00 PM
$95.32
Choose your schedule
10:00 AM - 12:00 PM
$95.32
Choose your schedule
10:00 AM - 12:00 PM
$95.32
Choose your schedule
10:00 AM - 12:00 PM
$95.32
Choose your schedule
10:00 AM - 12:00 PM
$95.32
Choose your schedule
10:00 AM - 12:00 PM
$95.32
Choose your schedule
10:00 AM - 12:00 PM
$95.32
Choose your schedule
10:00 AM - 12:00 PM
$95.32
Choose your schedule
10:00 AM - 12:00 PM
$95.32
Choose your schedule
10:00 AM - 12:00 PM
$95.32
Choose your schedule
10:00 AM - 12:00 PM
$95.32
Choose your schedule
10:00 AM - 12:00 PM
$95.32
Choose your schedule
10:00 AM - 12:00 PM
$95.32
Choose your schedule
10:00 AM - 12:00 PM
$95.32
Choose your schedule
10:00 AM - 12:00 PM
$95.32
Choose your schedule
10:00 AM - 12:00 PM
$95.32
Choose your schedule
10:00 AM - 12:00 PM
$95.32
Choose your schedule
10:00 AM - 12:00 PM
$95.32
Choose your schedule
10:00 AM - 12:00 PM
$95.32
Choose your schedule
10:00 AM - 12:00 PM
$95.32
Choose your schedule
10:00 AM - 12:00 PM
$95.32
Choose your schedule
10:00 AM - 12:00 PM
$95.32
Choose your schedule
10:00 AM - 12:00 PM
$95.32
Choose your schedule
10:00 AM - 12:00 PM
$95.32
Choose your schedule
10:00 AM - 12:00 PM
$95.32
Choose your schedule
10:00 AM - 12:00 PM
$95.32
Choose your schedule
10:00 AM - 12:00 PM
$95.32
Choose your schedule
10:00 AM - 12:00 PM
$95.32
Choose your schedule
10:00 AM - 12:00 PM
$95.32
Choose your schedule
10:00 AM - 12:00 PM
$95.32
Choose your schedule
10:00 AM - 12:00 PM
$95.32
Choose your schedule
10:00 AM - 12:00 PM
$95.32
Choose your schedule
10:00 AM - 12:00 PM
$95.32
Choose your schedule
10:00 AM - 12:00 PM
$95.32
Choose your schedule
10:00 AM - 12:00 PM
$95.32
Choose your schedule
10:00 AM - 12:00 PM
$95.32
Choose your schedule
10:00 AM - 12:00 PM
$95.32
Choose your schedule
10:00 AM - 12:00 PM
$95.32
Choose your schedule
10:00 AM - 12:00 PM
$95.32
Choose your schedule
10:00 AM - 12:00 PM
$95.32
Choose your schedule
10:00 AM - 12:00 PM
$95.32
Choose your schedule
10:00 AM - 12:00 PM
$95.32
Choose your schedule
10:00 AM - 12:00 PM
$95.32
Choose your schedule
10:00 AM - 12:00 PM
$95.32
Choose your schedule
10:00 AM - 12:00 PM
$95.32
Choose your schedule
10:00 AM - 12:00 PM
$95.32
Choose your schedule
10:00 AM - 12:00 PM
$95.32
Choose your schedule
10:00 AM - 12:00 PM
$95.32
Choose your schedule
10:00 AM - 12:00 PM
$95.32
Choose your schedule
10:00 AM - 12:00 PM
$95.32
Choose your schedule
10:00 AM - 12:00 PM
$95.32
Choose your schedule
10:00 AM - 12:00 PM
$95.32
Choose your schedule
10:00 AM - 12:00 PM
$95.32
Choose your schedule
10:00 AM - 12:00 PM
$95.32
Choose your schedule
10:00 AM - 12:00 PM
$95.32
Choose your schedule
10:00 AM - 12:00 PM
$95.32
Choose your schedule
10:00 AM - 12:00 PM
$95.32
Choose your schedule
10:00 AM - 12:00 PM
$95.32
Choose your schedule
10:00 AM - 12:00 PM
$95.32
Choose your schedule
10:00 AM - 12:00 PM
$95.32
Choose your schedule
10:00 AM - 12:00 PM
$95.32
Choose your schedule
10:00 AM - 12:00 PM
$95.32
Choose your schedule
10:00 AM - 12:00 PM
$95.32
Choose your schedule
10:00 AM - 12:00 PM
$95.32
Choose your schedule
10:00 AM - 12:00 PM
$95.32
Choose your schedule
10:00 AM - 12:00 PM
$95.32
Choose your schedule
10:00 AM - 12:00 PM
$95.32
Choose your schedule
10:00 AM - 12:00 PM
$95.32
Choose your schedule
10:00 AM - 12:00 PM
$95.32
Choose your schedule
10:00 AM - 12:00 PM
$95.32
Choose your schedule
10:00 AM - 12:00 PM
$95.32
Choose your schedule
10:00 AM - 12:00 PM
$95.32
Choose your schedule
10:00 AM - 12:00 PM
$95.32
Choose your schedule
10:00 AM - 12:00 PM
$95.32
Choose your schedule
10:00 AM - 12:00 PM
$95.32
Choose your schedule
10:00 AM - 12:00 PM
$95.32
Choose your schedule
10:00 AM - 12:00 PM
$95.32
Choose your schedule
10:00 AM - 12:00 PM
$95.32
Choose your schedule
10:00 AM - 12:00 PM
$95.32
Choose your schedule
10:00 AM - 12:00 PM
$95.32
Choose your schedule
10:00 AM - 12:00 PM
$95.32
Choose your schedule
10:00 AM - 12:00 PM
$95.32
Choose your schedule
10:00 AM - 12:00 PM
$95.32
Choose your schedule
10:00 AM - 12:00 PM
$95.32
Choose your schedule
10:00 AM - 12:00 PM
$95.32
Choose your schedule
10:00 AM - 12:00 PM
$95.32
Choose your schedule
10:00 AM - 12:00 PM
$95.32
Choose your schedule
10:00 AM - 12:00 PM
$95.32
Choose your schedule
10:00 AM - 12:00 PM
$95.32
Choose your schedule
10:00 AM - 12:00 PM
$95.32
Choose your schedule
10:00 AM - 12:00 PM
$95.32
Choose your schedule
10:00 AM - 12:00 PM
$95.32
Choose your schedule
10:00 AM - 12:00 PM
$95.32
Choose your schedule
10:00 AM - 12:00 PM
$95.32
Choose your schedule
10:00 AM - 12:00 PM
$95.32
Choose your schedule
10:00 AM - 12:00 PM
$95.32
Choose your schedule
10:00 AM - 12:00 PM
$95.32
Choose your schedule
10:00 AM - 12:00 PM
$95.32
Choose your schedule
10:00 AM - 12:00 PM
$95.32
Choose your schedule
10:00 AM - 12:00 PM
$95.32
Choose your schedule
10:00 AM - 12:00 PM
$95.32
Choose your schedule
10:00 AM - 12:00 PM
$95.32
Choose your schedule
10:00 AM - 12:00 PM
$95.32
Choose your schedule
10:00 AM - 12:00 PM
$95.32
Choose your schedule
10:00 AM - 12:00 PM
$95.32
Choose your schedule
10:00 AM - 12:00 PM
$95.32
Choose your schedule
10:00 AM - 12:00 PM
$95.32
Choose your schedule
10:00 AM - 12:00 PM
$95.32
Choose your schedule
10:00 AM - 12:00 PM
$95.32
Choose your schedule
10:00 AM - 12:00 PM
$95.32
Choose your schedule
10:00 AM - 12:00 PM
$95.32
Choose your schedule
10:00 AM - 12:00 PM
$95.32
Choose your schedule
10:00 AM - 12:00 PM
$95.32
Choose your schedule
10:00 AM - 12:00 PM
$95.32
Choose your schedule
10:00 AM - 12:00 PM
$95.32
Choose your schedule
10:00 AM - 12:00 PM
$95.32
Choose your schedule
10:00 AM - 12:00 PM
$95.32
Choose your schedule
10:00 AM - 12:00 PM
$95.32
Choose your schedule
10:00 AM - 12:00 PM
$95.32
Choose your schedule
10:00 AM - 12:00 PM
$95.32
Choose your schedule
10:00 AM - 12:00 PM
$95.32
Choose your schedule
10:00 AM - 12:00 PM
$95.32
Choose your schedule
10:00 AM - 12:00 PM
$95.32
Choose your schedule
10:00 AM - 12:00 PM
$95.32
Choose your schedule
10:00 AM - 12:00 PM
$95.32
Choose your schedule
10:00 AM - 12:00 PM
$95.32
Choose your schedule
10:00 AM - 12:00 PM
$95.32
Choose your schedule
10:00 AM - 12:00 PM
$95.32
Choose your schedule
10:00 AM - 12:00 PM
$95.32
Choose your schedule
10:00 AM - 12:00 PM
$95.32
Choose your schedule
10:00 AM - 12:00 PM
$95.32
Choose your schedule
10:00 AM - 12:00 PM
$95.32
Choose your schedule
10:00 AM - 12:00 PM
$95.32
Choose your schedule
10:00 AM - 12:00 PM
$95.32
Choose your schedule
10:00 AM - 12:00 PM
$95.32
Choose your schedule
10:00 AM - 12:00 PM
$95.32
Choose your schedule
10:00 AM - 12:00 PM
$95.32
Choose your schedule
10:00 AM - 12:00 PM
$95.32
Choose your schedule
10:00 AM - 12:00 PM
$95.32
Choose your schedule
10:00 AM - 12:00 PM
$95.32
Choose your schedule
10:00 AM - 12:00 PM
$95.32
Choose your schedule
10:00 AM - 12:00 PM
$95.32
Choose your schedule
10:00 AM - 12:00 PM
$95.32
Choose your schedule
10:00 AM - 12:00 PM
$95.32
Choose your schedule
10:00 AM - 12:00 PM
$95.32
Choose your schedule
10:00 AM - 12:00 PM
$95.32
Choose your schedule
10:00 AM - 12:00 PM
$95.32
Choose your schedule
10:00 AM - 12:00 PM
$95.32
Choose your schedule
10:00 AM - 12:00 PM
$95.32
Choose your schedule
10:00 AM - 12:00 PM
$95.32
Choose your schedule
10:00 AM - 12:00 PM
$95.32
Choose your schedule
10:00 AM - 12:00 PM
$95.32
Choose your schedule
10:00 AM - 12:00 PM
$95.32
Choose your schedule
10:00 AM - 12:00 PM
$95.32
Choose your schedule
10:00 AM - 12:00 PM
$95.32
Choose your schedule
10:00 AM - 12:00 PM
$95.32
Choose your schedule
10:00 AM - 12:00 PM
$95.32
Choose your schedule
10:00 AM - 12:00 PM
$95.32
Choose your schedule
10:00 AM - 12:00 PM
$95.32
Choose your schedule
10:00 AM - 12:00 PM
$95.32
Choose your schedule
10:00 AM - 12:00 PM
$95.32
Choose your schedule
10:00 AM - 12:00 PM
$95.32
Choose your schedule
10:00 AM - 12:00 PM
$95.32
Choose your schedule
10:00 AM - 12:00 PM
$95.32
Choose your schedule
10:00 AM - 12:00 PM
$95.32
Choose your schedule
10:00 AM - 12:00 PM
$95.32
Choose your schedule
10:00 AM - 12:00 PM
$95.32
Choose your schedule
10:00 AM - 12:00 PM
$95.32
Choose your schedule
10:00 AM - 12:00 PM
$95.32
Choose your schedule
10:00 AM - 12:00 PM
$95.32
Choose your schedule
10:00 AM - 12:00 PM
$95.32
Choose your schedule
10:00 AM - 12:00 PM
$95.32
Choose your schedule
10:00 AM - 12:00 PM
$95.32
Choose your schedule
10:00 AM - 12:00 PM
$95.32
Choose your schedule
10:00 AM - 12:00 PM
$95.32
Choose your schedule
10:00 AM - 12:00 PM
$95.32
Choose your schedule
10:00 AM - 12:00 PM
$95.32
Choose your schedule
10:00 AM - 12:00 PM
$95.32
Choose your schedule
10:00 AM - 12:00 PM
$95.32
Choose your schedule
10:00 AM - 12:00 PM
$95.32
Choose your schedule
10:00 AM - 12:00 PM
$95.32
Choose your schedule
10:00 AM - 12:00 PM
$95.32
Choose your schedule
10:00 AM - 12:00 PM
$95.32
Choose your schedule
10:00 AM - 12:00 PM
$95.32
Choose your schedule
10:00 AM - 12:00 PM
$95.32
Choose your schedule
10:00 AM - 12:00 PM
$95.32
Choose your schedule
10:00 AM - 12:00 PM
$95.32
Choose your schedule
10:00 AM - 12:00 PM
$95.32
Choose your schedule
10:00 AM - 12:00 PM
$95.32
Choose your schedule
10:00 AM - 12:00 PM
$95.32
Choose your schedule
10:00 AM - 12:00 PM
$95.32
Choose your schedule
10:00 AM - 12:00 PM
$95.32
Choose your schedule
10:00 AM - 12:00 PM
$95.32
Choose your schedule
10:00 AM - 12:00 PM
$95.32
Choose your schedule
10:00 AM - 12:00 PM
$95.32
Choose your schedule
10:00 AM - 12:00 PM
$95.32
Choose your schedule
10:00 AM - 12:00 PM
$95.32
Choose your schedule
10:00 AM - 12:00 PM
$95.32
Choose your schedule
10:00 AM - 12:00 PM
$95.32
Choose your schedule
10:00 AM - 12:00 PM
$95.32
Choose your schedule
10:00 AM - 12:00 PM
$95.32
Choose your schedule
10:00 AM - 12:00 PM
$95.32
Choose your schedule
10:00 AM - 12:00 PM
$95.32
Choose your schedule
10:00 AM - 12:00 PM
$95.32
Choose your schedule
10:00 AM - 12:00 PM
$95.32
Choose your schedule
10:00 AM - 12:00 PM
$95.32
Choose your schedule
10:00 AM - 12:00 PM
$95.32
Choose your schedule
10:00 AM - 12:00 PM
$95.32
Choose your schedule
10:00 AM - 12:00 PM
$95.32
Choose your schedule
10:00 AM - 12:00 PM
$95.32
Choose your schedule
10:00 AM - 12:00 PM
$95.32
Choose your schedule
10:00 AM - 12:00 PM
$95.32
Choose your schedule
10:00 AM - 12:00 PM
$95.32
Choose your schedule
10:00 AM - 12:00 PM
$95.32
Choose your schedule
10:00 AM - 12:00 PM
$95.32
Choose your schedule
10:00 AM - 12:00 PM
$95.32
Choose your schedule
10:00 AM - 12:00 PM
$95.32
Choose your schedule
10:00 AM - 12:00 PM
$95.32
Choose your schedule
10:00 AM - 12:00 PM
$95.32
Choose your schedule
10:00 AM - 12:00 PM
$95.32
Choose your schedule
10:00 AM - 12:00 PM
$95.32
Choose your schedule
10:00 AM - 12:00 PM
$95.32
Choose your schedule
10:00 AM - 12:00 PM
$95.32
Choose your schedule
10:00 AM - 12:00 PM
$95.32
Choose your schedule
10:00 AM - 12:00 PM
$95.32
Choose your schedule
10:00 AM - 12:00 PM
$95.32
Choose your schedule
10:00 AM - 12:00 PM
$95.32
Choose your schedule
10:00 AM - 12:00 PM
$95.32
Choose your schedule
10:00 AM - 12:00 PM
$95.32
Choose your schedule
10:00 AM - 12:00 PM
$95.32
Choose your schedule
10:00 AM - 12:00 PM
$95.32
Choose your schedule
10:00 AM - 12:00 PM
$95.32
Choose your schedule
10:00 AM - 12:00 PM
$95.32
Choose your schedule
10:00 AM - 12:00 PM
$95.32
Choose your schedule
10:00 AM - 12:00 PM
$95.32
Choose your schedule
10:00 AM - 12:00 PM
$95.32
Choose your schedule
10:00 AM - 12:00 PM
$95.32
Choose your schedule
10:00 AM - 12:00 PM
$95.32
Choose your schedule
10:00 AM - 12:00 PM
$95.32
Choose your schedule
10:00 AM - 12:00 PM
$95.32
Choose your schedule
10:00 AM - 12:00 PM
$95.32
Choose your schedule
10:00 AM - 12:00 PM
$95.32
Choose your schedule
10:00 AM - 12:00 PM
$95.32
Choose your schedule
10:00 AM - 12:00 PM
$95.32
Choose your schedule
10:00 AM - 12:00 PM
$95.32
Choose your schedule
10:00 AM - 12:00 PM
$95.32
Choose your schedule
10:00 AM - 12:00 PM
$95.32
Choose your schedule
10:00 AM - 12:00 PM
$95.32
Choose your schedule
10:00 AM - 12:00 PM
$95.32
Choose your schedule
10:00 AM - 12:00 PM
$95.32
Choose your schedule
10:00 AM - 12:00 PM
$95.32
Choose your schedule
10:00 AM - 12:00 PM
$95.32
Choose your schedule
10:00 AM - 12:00 PM
$95.32
Choose your schedule
10:00 AM - 12:00 PM
$95.32
Choose your schedule
10:00 AM - 12:00 PM
$95.32
Choose your schedule
10:00 AM - 12:00 PM
$95.32
Choose your schedule
10:00 AM - 12:00 PM
$95.32
Choose your schedule
10:00 AM - 12:00 PM
$95.32
Choose your schedule
10:00 AM - 12:00 PM
$95.32
Choose your schedule
10:00 AM - 12:00 PM
$95.32
Choose your schedule
10:00 AM - 12:00 PM
$95.32
Choose your schedule
10:00 AM - 12:00 PM
$95.32
Choose your schedule
10:00 AM - 12:00 PM
$95.32
Choose your schedule
10:00 AM - 12:00 PM
$95.32
Choose your schedule
10:00 AM - 12:00 PM
$95.32
Choose your schedule
10:00 AM - 12:00 PM
$95.32
Choose your schedule
10:00 AM - 12:00 PM
$95.32
Choose your schedule
10:00 AM - 12:00 PM
$95.32
Choose your schedule
10:00 AM - 12:00 PM
$95.32
Choose your schedule
10:00 AM - 12:00 PM
$95.32
Choose your schedule
10:00 AM - 12:00 PM
$95.32
Choose your schedule
10:00 AM - 12:00 PM
$95.32
Choose your schedule
10:00 AM - 12:00 PM
$95.32
Choose your schedule
10:00 AM - 12:00 PM
$95.32
Choose your schedule
10:00 AM - 12:00 PM
$95.32
Choose your schedule
10:00 AM - 12:00 PM
$95.32
Choose your schedule
10:00 AM - 12:00 PM
$95.32
Choose your schedule
10:00 AM - 12:00 PM
$95.32
Choose your schedule
10:00 AM - 12:00 PM
$95.32
Choose your schedule
10:00 AM - 12:00 PM
$95.32
Choose your schedule
10:00 AM - 12:00 PM
$95.32
Choose your schedule
10:00 AM - 12:00 PM
$95.32
Choose your schedule
10:00 AM - 12:00 PM
$95.32
Choose your schedule
10:00 AM - 12:00 PM
$95.32
Choose your schedule
10:00 AM - 12:00 PM
$95.32
Choose your schedule
10:00 AM - 12:00 PM
$95.32
Choose your schedule
10:00 AM - 12:00 PM
$95.32
Choose your schedule
10:00 AM - 12:00 PM
$95.32
Choose your schedule
10:00 AM - 12:00 PM
$95.32
Choose your schedule
10:00 AM - 12:00 PM
$95.32
Choose your schedule
10:00 AM - 12:00 PM
$95.32
About the Experience
You will have the opportunity to try out rock climbing or do a more experiente level at Ferraria area, in a unique geological formation along the coast. Here you find a rock-climbing wall, fully equipped and with routes of varying degrees of difficulty (6b to IV ) with a maximum height of 15 meters. The activity develops always safely with a proper monitoring by the Guide from Picos de Aventura. After the activity , is possible bathing in natural pools of thermal water in the ocean. A deserved relax!
Schedules and meeting points:
10:00 or 13:30 – Beginning of the rock climbing activity
12:00 or 15:30 – End of climbing
Price includes:
Harness
Helmet
Climbing collective equipment
Monitoring by a guide from Picos de Aventura
Insurance (Injury + Liability)
Not included:
Transport for the activity location and back
Type of activity: Half day - 2.5 hours
Minimum equipment necessary:
Proper footwear, long pants, comfortable clothing, light jacket, extra t-shirt/sweater, water, snack, sunscreen, hat, sunglasses, backpack, swimming suit and towel.
Recommended equipment:
Climbing shoes and magnesium bag.
Minimum age: 6 years old
(until 18 years must be accompanied by parents or guardians, , or bring a written permission).
Notes:
The performance of the activities are subject to weather conditions and logistics.
Meeting point:
Marina Pêro de Teive Avenida João Bosco Mota Amara
9500-771 - Ponta Delgada

Activity provider policies
Changes to the reservation
The company has the right to modify or cancel your reservation, whenever there are adverse weather conditions.
The company has the right to modify or cancel your reservation, whenever the minimum number of participants is not met.
The company will have access to the contact information of the hotel where the client is accommodated, whenever this information is available (to facilitate the contact).
The company may contact the client up to 1 day before in order to communicate any eventual alterations.
In case it wasn't possible to contact the client, the alterations will be communicate when the client reaches the company's headquarters.