Walking Trails: Baías da Agualva
Location: Terceira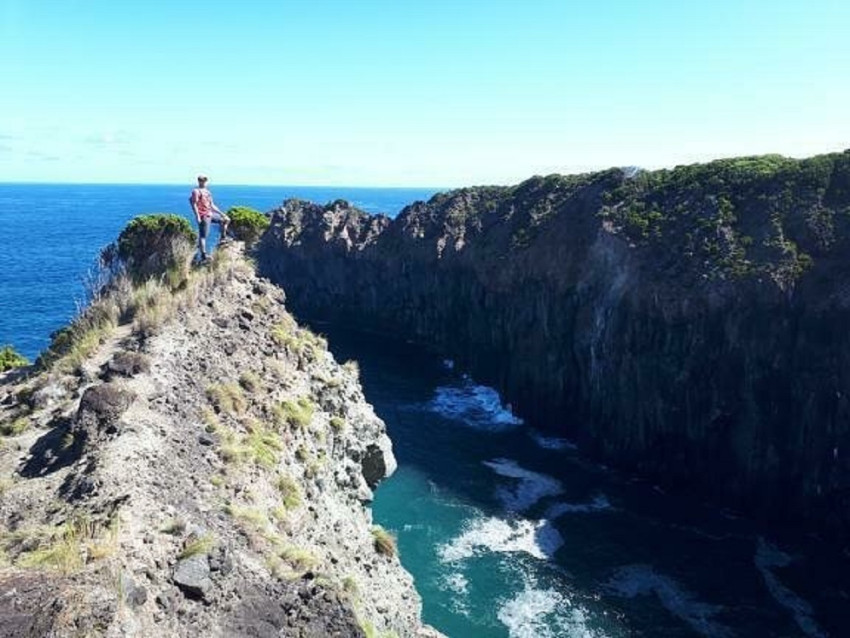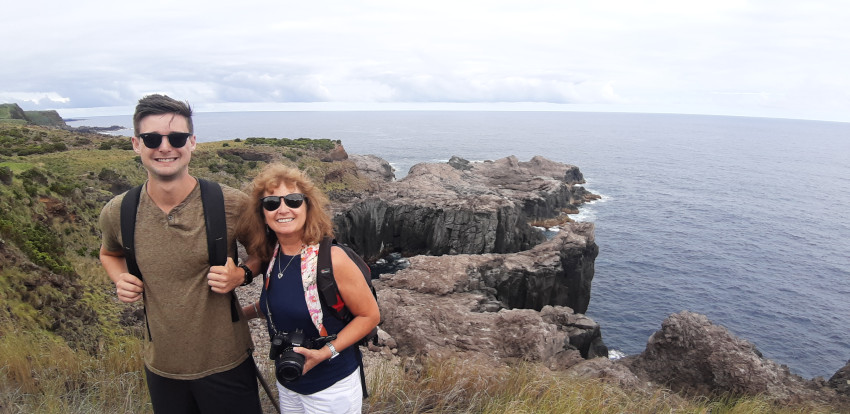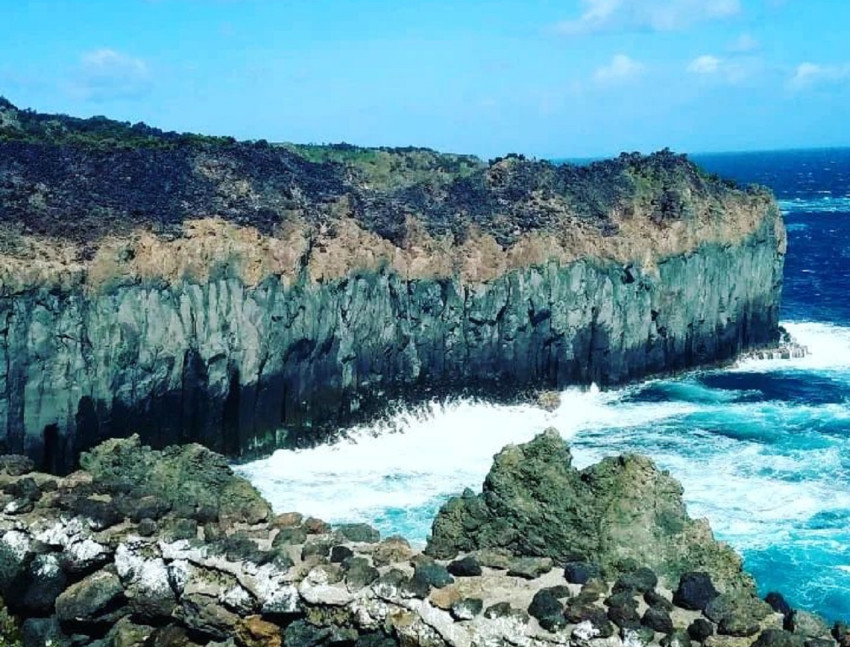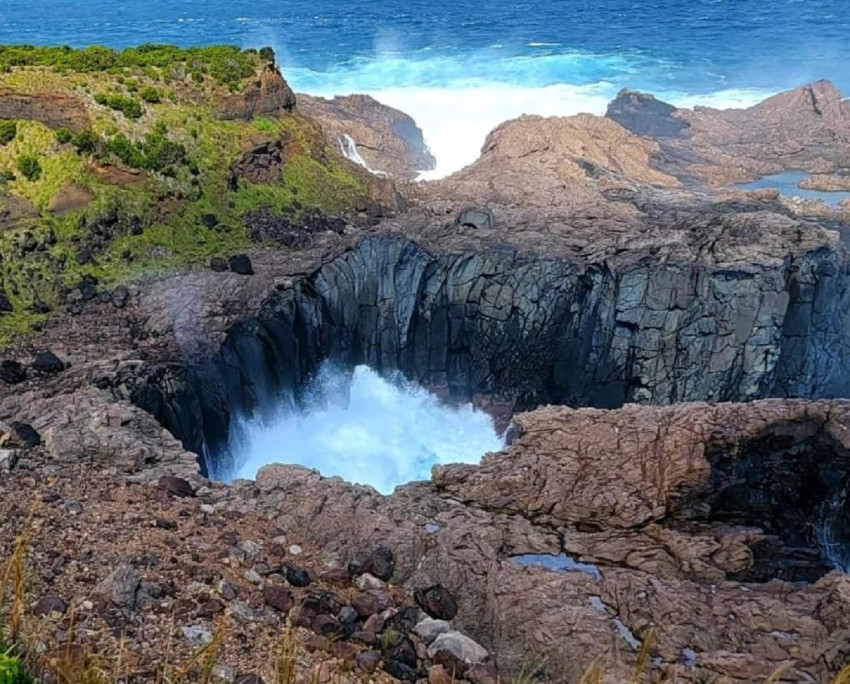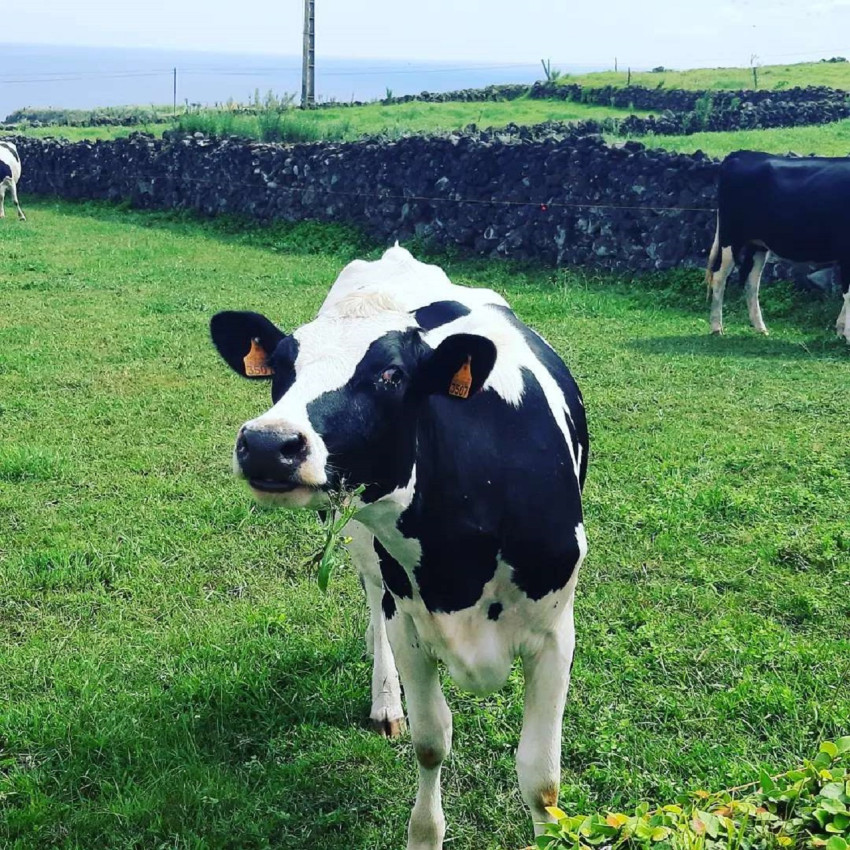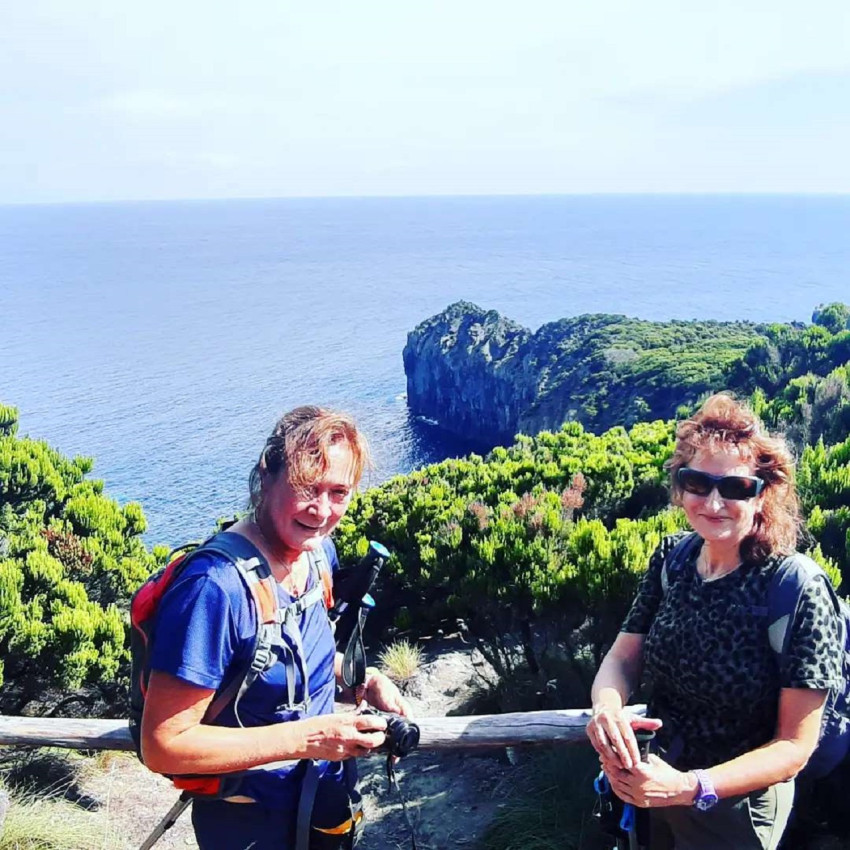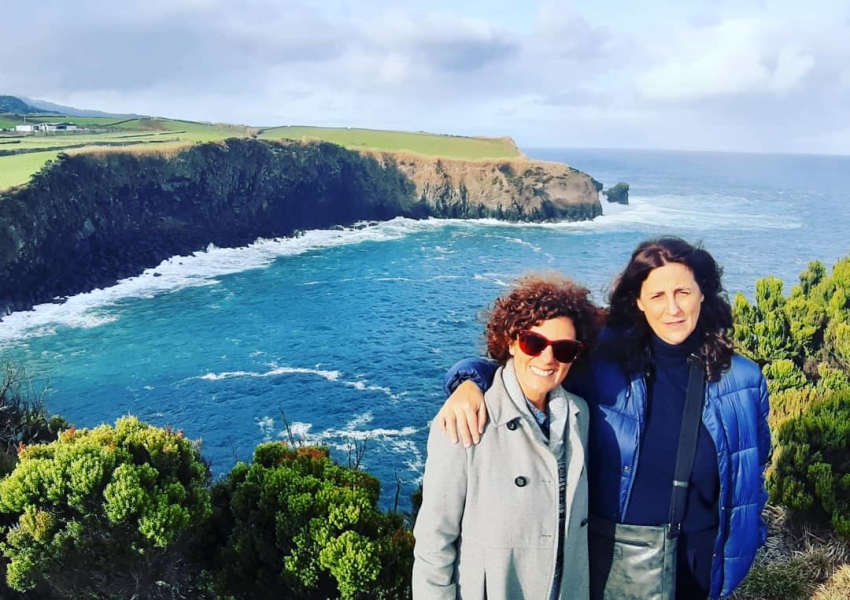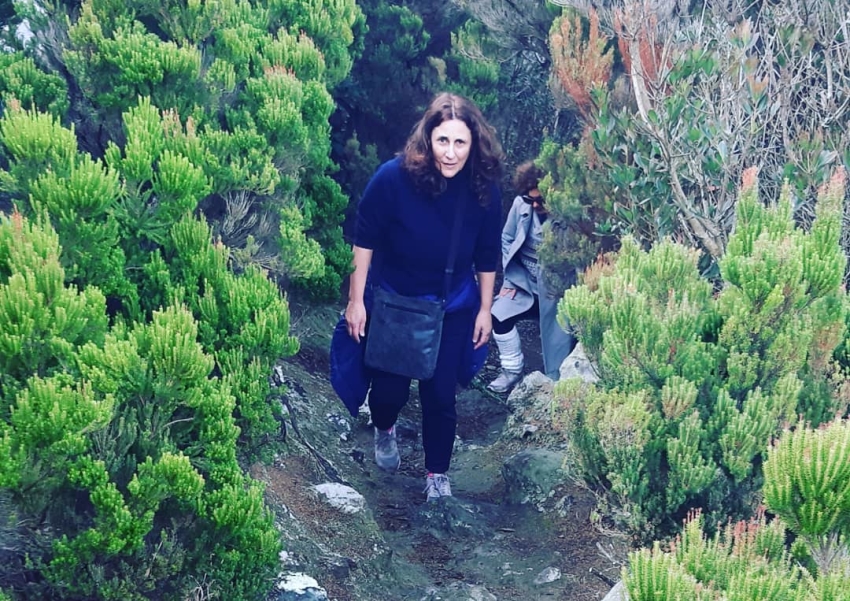 Choose your schedule
09:00 AM - 12:00 PM
$75.91
02:00 PM - 05:00 PM
$75.91
Choose your schedule
09:00 AM - 12:00 PM
$75.91
02:00 PM - 05:00 PM
$75.91
Choose your schedule
09:00 AM - 12:00 PM
$75.91
02:00 PM - 05:00 PM
$75.91
Choose your schedule
09:00 AM - 12:00 PM
$75.91
02:00 PM - 05:00 PM
$75.91
Choose your schedule
09:00 AM - 12:00 PM
$75.91
02:00 PM - 05:00 PM
$75.91
Choose your schedule
09:00 AM - 12:00 PM
$75.91
02:00 PM - 05:00 PM
$75.91
Choose your schedule
09:00 AM - 12:00 PM
$75.91
02:00 PM - 05:00 PM
$75.91
Choose your schedule
09:00 AM - 12:00 PM
$75.91
02:00 PM - 05:00 PM
$75.91
Choose your schedule
09:00 AM - 12:00 PM
$75.91
02:00 PM - 05:00 PM
$75.91
Choose your schedule
09:00 AM - 12:00 PM
$75.91
02:00 PM - 05:00 PM
$75.91
Choose your schedule
09:00 AM - 12:00 PM
$75.91
02:00 PM - 05:00 PM
$75.91
Choose your schedule
09:00 AM - 12:00 PM
$75.91
02:00 PM - 05:00 PM
$75.91
Choose your schedule
09:00 AM - 12:00 PM
$75.91
02:00 PM - 05:00 PM
$75.91
Choose your schedule
09:00 AM - 12:00 PM
$75.91
02:00 PM - 05:00 PM
$75.91
Choose your schedule
09:00 AM - 12:00 PM
$75.91
02:00 PM - 05:00 PM
$75.91
Choose your schedule
09:00 AM - 12:00 PM
$75.91
02:00 PM - 05:00 PM
$75.91
Choose your schedule
09:00 AM - 12:00 PM
$75.91
02:00 PM - 05:00 PM
$75.91
Choose your schedule
09:00 AM - 12:00 PM
$75.91
02:00 PM - 05:00 PM
$75.91
Choose your schedule
09:00 AM - 12:00 PM
$75.91
02:00 PM - 05:00 PM
$75.91
Choose your schedule
09:00 AM - 12:00 PM
$75.91
02:00 PM - 05:00 PM
$75.91
Choose your schedule
09:00 AM - 12:00 PM
$75.91
02:00 PM - 05:00 PM
$75.91
Choose your schedule
09:00 AM - 12:00 PM
$75.91
02:00 PM - 05:00 PM
$75.91
Choose your schedule
09:00 AM - 12:00 PM
$75.91
02:00 PM - 05:00 PM
$75.91
Choose your schedule
09:00 AM - 12:00 PM
$75.91
02:00 PM - 05:00 PM
$75.91
Choose your schedule
09:00 AM - 12:00 PM
$75.91
02:00 PM - 05:00 PM
$75.91
Choose your schedule
09:00 AM - 12:00 PM
$75.91
02:00 PM - 05:00 PM
$75.91
Choose your schedule
09:00 AM - 12:00 PM
$75.91
02:00 PM - 05:00 PM
$75.91
Choose your schedule
09:00 AM - 12:00 PM
$75.91
02:00 PM - 05:00 PM
$75.91
Choose your schedule
09:00 AM - 12:00 PM
$75.91
02:00 PM - 05:00 PM
$75.91
Choose your schedule
09:00 AM - 12:00 PM
$75.91
02:00 PM - 05:00 PM
$75.91
Choose your schedule
09:00 AM - 12:00 PM
$75.91
02:00 PM - 05:00 PM
$75.91
Choose your schedule
09:00 AM - 12:00 PM
$75.91
02:00 PM - 05:00 PM
$75.91
Choose your schedule
09:00 AM - 12:00 PM
$75.91
02:00 PM - 05:00 PM
$75.91
Choose your schedule
09:00 AM - 12:00 PM
$75.91
02:00 PM - 05:00 PM
$75.91
Choose your schedule
09:00 AM - 12:00 PM
$75.91
02:00 PM - 05:00 PM
$75.91
Choose your schedule
09:00 AM - 12:00 PM
$75.91
02:00 PM - 05:00 PM
$75.91
Choose your schedule
09:00 AM - 12:00 PM
$75.91
02:00 PM - 05:00 PM
$75.91
Choose your schedule
09:00 AM - 12:00 PM
$75.91
02:00 PM - 05:00 PM
$75.91
Choose your schedule
09:00 AM - 12:00 PM
$75.91
02:00 PM - 05:00 PM
$75.91
Choose your schedule
09:00 AM - 12:00 PM
$75.91
02:00 PM - 05:00 PM
$75.91
Choose your schedule
09:00 AM - 12:00 PM
$75.91
02:00 PM - 05:00 PM
$75.91
Choose your schedule
09:00 AM - 12:00 PM
$75.91
02:00 PM - 05:00 PM
$75.91
Choose your schedule
09:00 AM - 12:00 PM
$75.91
02:00 PM - 05:00 PM
$75.91
Choose your schedule
09:00 AM - 12:00 PM
$75.91
02:00 PM - 05:00 PM
$75.91
Choose your schedule
09:00 AM - 12:00 PM
$75.91
02:00 PM - 05:00 PM
$75.91
Choose your schedule
09:00 AM - 12:00 PM
$75.91
02:00 PM - 05:00 PM
$75.91
Choose your schedule
09:00 AM - 12:00 PM
$75.91
02:00 PM - 05:00 PM
$75.91
Choose your schedule
09:00 AM - 12:00 PM
$75.91
02:00 PM - 05:00 PM
$75.91
Choose your schedule
09:00 AM - 12:00 PM
$75.91
02:00 PM - 05:00 PM
$75.91
Choose your schedule
09:00 AM - 12:00 PM
$75.91
02:00 PM - 05:00 PM
$75.91
Choose your schedule
09:00 AM - 12:00 PM
$75.91
02:00 PM - 05:00 PM
$75.91
Choose your schedule
09:00 AM - 12:00 PM
$75.91
02:00 PM - 05:00 PM
$75.91
Choose your schedule
09:00 AM - 12:00 PM
$75.91
02:00 PM - 05:00 PM
$75.91
Choose your schedule
09:00 AM - 12:00 PM
$75.91
02:00 PM - 05:00 PM
$75.91
Choose your schedule
09:00 AM - 12:00 PM
$75.91
02:00 PM - 05:00 PM
$75.91
Choose your schedule
09:00 AM - 12:00 PM
$75.91
02:00 PM - 05:00 PM
$75.91
Choose your schedule
09:00 AM - 12:00 PM
$75.91
02:00 PM - 05:00 PM
$75.91
Choose your schedule
09:00 AM - 12:00 PM
$75.91
02:00 PM - 05:00 PM
$75.91
Choose your schedule
09:00 AM - 12:00 PM
$75.91
02:00 PM - 05:00 PM
$75.91
Choose your schedule
09:00 AM - 12:00 PM
$75.91
02:00 PM - 05:00 PM
$75.91
Choose your schedule
09:00 AM - 12:00 PM
$75.91
02:00 PM - 05:00 PM
$75.91
Choose your schedule
09:00 AM - 12:00 PM
$75.91
02:00 PM - 05:00 PM
$75.91
Choose your schedule
09:00 AM - 12:00 PM
$75.91
02:00 PM - 05:00 PM
$75.91
Choose your schedule
09:00 AM - 12:00 PM
$75.91
02:00 PM - 05:00 PM
$75.91
Choose your schedule
09:00 AM - 12:00 PM
$75.91
02:00 PM - 05:00 PM
$75.91
Choose your schedule
09:00 AM - 12:00 PM
$75.91
02:00 PM - 05:00 PM
$75.91
Choose your schedule
09:00 AM - 12:00 PM
$75.91
02:00 PM - 05:00 PM
$75.91
Choose your schedule
09:00 AM - 12:00 PM
$75.91
02:00 PM - 05:00 PM
$75.91
Choose your schedule
09:00 AM - 12:00 PM
$75.91
02:00 PM - 05:00 PM
$75.91
Choose your schedule
09:00 AM - 12:00 PM
$75.91
02:00 PM - 05:00 PM
$75.91
Choose your schedule
09:00 AM - 12:00 PM
$75.91
02:00 PM - 05:00 PM
$75.91
Choose your schedule
09:00 AM - 12:00 PM
$75.91
02:00 PM - 05:00 PM
$75.91
Choose your schedule
09:00 AM - 12:00 PM
$75.91
02:00 PM - 05:00 PM
$75.91
Choose your schedule
09:00 AM - 12:00 PM
$75.91
02:00 PM - 05:00 PM
$75.91
Choose your schedule
09:00 AM - 12:00 PM
$75.91
02:00 PM - 05:00 PM
$75.91
Choose your schedule
09:00 AM - 12:00 PM
$75.91
02:00 PM - 05:00 PM
$75.91
Choose your schedule
09:00 AM - 12:00 PM
$75.91
02:00 PM - 05:00 PM
$75.91
Choose your schedule
09:00 AM - 12:00 PM
$75.91
02:00 PM - 05:00 PM
$75.91
Choose your schedule
09:00 AM - 12:00 PM
$75.91
02:00 PM - 05:00 PM
$75.91
Choose your schedule
09:00 AM - 12:00 PM
$75.91
02:00 PM - 05:00 PM
$75.91
Choose your schedule
09:00 AM - 12:00 PM
$75.91
02:00 PM - 05:00 PM
$75.91
Choose your schedule
09:00 AM - 12:00 PM
$75.91
02:00 PM - 05:00 PM
$75.91
Choose your schedule
09:00 AM - 12:00 PM
$75.91
02:00 PM - 05:00 PM
$75.91
Choose your schedule
09:00 AM - 12:00 PM
$75.91
02:00 PM - 05:00 PM
$75.91
Choose your schedule
09:00 AM - 12:00 PM
$75.91
02:00 PM - 05:00 PM
$75.91
Choose your schedule
09:00 AM - 12:00 PM
$75.91
02:00 PM - 05:00 PM
$75.91
Choose your schedule
09:00 AM - 12:00 PM
$75.91
02:00 PM - 05:00 PM
$75.91
Choose your schedule
09:00 AM - 12:00 PM
$75.91
02:00 PM - 05:00 PM
$75.91
Choose your schedule
09:00 AM - 12:00 PM
$75.91
02:00 PM - 05:00 PM
$75.91
Choose your schedule
09:00 AM - 12:00 PM
$75.91
02:00 PM - 05:00 PM
$75.91
Choose your schedule
09:00 AM - 12:00 PM
$75.91
02:00 PM - 05:00 PM
$75.91
Choose your schedule
09:00 AM - 12:00 PM
$75.91
02:00 PM - 05:00 PM
$75.91
Choose your schedule
09:00 AM - 12:00 PM
$75.91
02:00 PM - 05:00 PM
$75.91
Choose your schedule
09:00 AM - 12:00 PM
$75.91
02:00 PM - 05:00 PM
$75.91
Choose your schedule
09:00 AM - 12:00 PM
$75.91
02:00 PM - 05:00 PM
$75.91
Choose your schedule
09:00 AM - 12:00 PM
$75.91
02:00 PM - 05:00 PM
$75.91
Choose your schedule
09:00 AM - 12:00 PM
$75.91
02:00 PM - 05:00 PM
$75.91
Choose your schedule
09:00 AM - 12:00 PM
$75.91
02:00 PM - 05:00 PM
$75.91
Choose your schedule
09:00 AM - 12:00 PM
$75.91
02:00 PM - 05:00 PM
$75.91
Choose your schedule
09:00 AM - 12:00 PM
$75.91
02:00 PM - 05:00 PM
$75.91
Choose your schedule
09:00 AM - 12:00 PM
$75.91
02:00 PM - 05:00 PM
$75.91
Choose your schedule
09:00 AM - 12:00 PM
$75.91
02:00 PM - 05:00 PM
$75.91
Choose your schedule
09:00 AM - 12:00 PM
$75.91
02:00 PM - 05:00 PM
$75.91
Choose your schedule
09:00 AM - 12:00 PM
$75.91
02:00 PM - 05:00 PM
$75.91
Choose your schedule
09:00 AM - 12:00 PM
$75.91
02:00 PM - 05:00 PM
$75.91
Choose your schedule
09:00 AM - 12:00 PM
$75.91
02:00 PM - 05:00 PM
$75.91
Choose your schedule
09:00 AM - 12:00 PM
$75.91
02:00 PM - 05:00 PM
$75.91
Choose your schedule
09:00 AM - 12:00 PM
$75.91
02:00 PM - 05:00 PM
$75.91
Choose your schedule
09:00 AM - 12:00 PM
$75.91
02:00 PM - 05:00 PM
$75.91
Choose your schedule
09:00 AM - 12:00 PM
$75.91
02:00 PM - 05:00 PM
$75.91
Choose your schedule
09:00 AM - 12:00 PM
$75.91
02:00 PM - 05:00 PM
$75.91
Choose your schedule
09:00 AM - 12:00 PM
$75.91
02:00 PM - 05:00 PM
$75.91
Choose your schedule
09:00 AM - 12:00 PM
$75.91
02:00 PM - 05:00 PM
$75.91
Choose your schedule
09:00 AM - 12:00 PM
$75.91
02:00 PM - 05:00 PM
$75.91
Choose your schedule
09:00 AM - 12:00 PM
$75.91
02:00 PM - 05:00 PM
$75.91
Choose your schedule
09:00 AM - 12:00 PM
$75.91
02:00 PM - 05:00 PM
$75.91
Choose your schedule
09:00 AM - 12:00 PM
$75.91
02:00 PM - 05:00 PM
$75.91
Choose your schedule
09:00 AM - 12:00 PM
$75.91
02:00 PM - 05:00 PM
$75.91
Choose your schedule
09:00 AM - 12:00 PM
$75.91
02:00 PM - 05:00 PM
$75.91
Choose your schedule
09:00 AM - 12:00 PM
$75.91
02:00 PM - 05:00 PM
$75.91
Choose your schedule
09:00 AM - 12:00 PM
$75.91
02:00 PM - 05:00 PM
$75.91
Choose your schedule
09:00 AM - 12:00 PM
$75.91
02:00 PM - 05:00 PM
$75.91
Choose your schedule
09:00 AM - 12:00 PM
$75.91
02:00 PM - 05:00 PM
$75.91
Choose your schedule
09:00 AM - 12:00 PM
$75.91
02:00 PM - 05:00 PM
$75.91
Choose your schedule
09:00 AM - 12:00 PM
$75.91
02:00 PM - 05:00 PM
$75.91
Choose your schedule
09:00 AM - 12:00 PM
$75.91
02:00 PM - 05:00 PM
$75.91
Choose your schedule
09:00 AM - 12:00 PM
$75.91
02:00 PM - 05:00 PM
$75.91
Choose your schedule
09:00 AM - 12:00 PM
$75.91
02:00 PM - 05:00 PM
$75.91
Choose your schedule
09:00 AM - 12:00 PM
$75.91
02:00 PM - 05:00 PM
$75.91
Choose your schedule
09:00 AM - 12:00 PM
$75.91
02:00 PM - 05:00 PM
$75.91
Choose your schedule
09:00 AM - 12:00 PM
$75.91
02:00 PM - 05:00 PM
$75.91
Choose your schedule
09:00 AM - 12:00 PM
$75.91
02:00 PM - 05:00 PM
$75.91
Choose your schedule
09:00 AM - 12:00 PM
$75.91
02:00 PM - 05:00 PM
$75.91
Choose your schedule
09:00 AM - 12:00 PM
$75.91
02:00 PM - 05:00 PM
$75.91
Choose your schedule
09:00 AM - 12:00 PM
$75.91
02:00 PM - 05:00 PM
$75.91
Choose your schedule
09:00 AM - 12:00 PM
$75.91
02:00 PM - 05:00 PM
$75.91
Choose your schedule
09:00 AM - 12:00 PM
$75.91
02:00 PM - 05:00 PM
$75.91
Choose your schedule
09:00 AM - 12:00 PM
$75.91
02:00 PM - 05:00 PM
$75.91
Choose your schedule
09:00 AM - 12:00 PM
$75.91
02:00 PM - 05:00 PM
$75.91
Choose your schedule
09:00 AM - 12:00 PM
$75.91
02:00 PM - 05:00 PM
$75.91
Choose your schedule
09:00 AM - 12:00 PM
$75.91
02:00 PM - 05:00 PM
$75.91
Choose your schedule
09:00 AM - 12:00 PM
$75.91
02:00 PM - 05:00 PM
$75.91
Choose your schedule
09:00 AM - 12:00 PM
$75.91
02:00 PM - 05:00 PM
$75.91
Choose your schedule
09:00 AM - 12:00 PM
$75.91
02:00 PM - 05:00 PM
$75.91
Choose your schedule
09:00 AM - 12:00 PM
$75.91
02:00 PM - 05:00 PM
$75.91
Choose your schedule
09:00 AM - 12:00 PM
$75.91
02:00 PM - 05:00 PM
$75.91
Choose your schedule
09:00 AM - 12:00 PM
$75.91
02:00 PM - 05:00 PM
$75.91
Choose your schedule
09:00 AM - 12:00 PM
$75.91
02:00 PM - 05:00 PM
$75.91
Choose your schedule
09:00 AM - 12:00 PM
$75.91
02:00 PM - 05:00 PM
$75.91
Choose your schedule
09:00 AM - 12:00 PM
$75.91
02:00 PM - 05:00 PM
$75.91
Choose your schedule
09:00 AM - 12:00 PM
$75.91
02:00 PM - 05:00 PM
$75.91
Choose your schedule
09:00 AM - 12:00 PM
$75.91
02:00 PM - 05:00 PM
$75.91
Choose your schedule
09:00 AM - 12:00 PM
$75.91
02:00 PM - 05:00 PM
$75.91
Choose your schedule
09:00 AM - 12:00 PM
$75.91
02:00 PM - 05:00 PM
$75.91
Choose your schedule
09:00 AM - 12:00 PM
$75.91
02:00 PM - 05:00 PM
$75.91
Choose your schedule
09:00 AM - 12:00 PM
$75.91
02:00 PM - 05:00 PM
$75.91
Choose your schedule
09:00 AM - 12:00 PM
$75.91
02:00 PM - 05:00 PM
$75.91
Choose your schedule
09:00 AM - 12:00 PM
$75.91
02:00 PM - 05:00 PM
$75.91
Choose your schedule
09:00 AM - 12:00 PM
$75.91
02:00 PM - 05:00 PM
$75.91
Choose your schedule
09:00 AM - 12:00 PM
$75.91
02:00 PM - 05:00 PM
$75.91
Choose your schedule
09:00 AM - 12:00 PM
$75.91
02:00 PM - 05:00 PM
$75.91
Choose your schedule
09:00 AM - 12:00 PM
$75.91
02:00 PM - 05:00 PM
$75.91
Choose your schedule
09:00 AM - 12:00 PM
$75.91
02:00 PM - 05:00 PM
$75.91
Choose your schedule
09:00 AM - 12:00 PM
$75.91
02:00 PM - 05:00 PM
$75.91
Choose your schedule
09:00 AM - 12:00 PM
$75.91
02:00 PM - 05:00 PM
$75.91
Choose your schedule
09:00 AM - 12:00 PM
$75.91
02:00 PM - 05:00 PM
$75.91
Choose your schedule
09:00 AM - 12:00 PM
$75.91
02:00 PM - 05:00 PM
$75.91
Choose your schedule
09:00 AM - 12:00 PM
$75.91
02:00 PM - 05:00 PM
$75.91
Choose your schedule
09:00 AM - 12:00 PM
$75.91
02:00 PM - 05:00 PM
$75.91
Choose your schedule
09:00 AM - 12:00 PM
$75.91
02:00 PM - 05:00 PM
$75.91
Choose your schedule
09:00 AM - 12:00 PM
$75.91
02:00 PM - 05:00 PM
$75.91
Choose your schedule
09:00 AM - 12:00 PM
$75.91
02:00 PM - 05:00 PM
$75.91
Choose your schedule
09:00 AM - 12:00 PM
$75.91
02:00 PM - 05:00 PM
$75.91
Choose your schedule
09:00 AM - 12:00 PM
$75.91
02:00 PM - 05:00 PM
$75.91
Choose your schedule
09:00 AM - 12:00 PM
$75.91
02:00 PM - 05:00 PM
$75.91
Choose your schedule
09:00 AM - 12:00 PM
$75.91
02:00 PM - 05:00 PM
$75.91
Choose your schedule
09:00 AM - 12:00 PM
$75.91
02:00 PM - 05:00 PM
$75.91
Choose your schedule
09:00 AM - 12:00 PM
$75.91
02:00 PM - 05:00 PM
$75.91
Choose your schedule
09:00 AM - 12:00 PM
$75.91
02:00 PM - 05:00 PM
$75.91
Choose your schedule
09:00 AM - 12:00 PM
$75.91
02:00 PM - 05:00 PM
$75.91
Choose your schedule
09:00 AM - 12:00 PM
$75.91
02:00 PM - 05:00 PM
$75.91
Choose your schedule
09:00 AM - 12:00 PM
$75.91
02:00 PM - 05:00 PM
$75.91
Choose your schedule
09:00 AM - 12:00 PM
$75.91
02:00 PM - 05:00 PM
$75.91
Choose your schedule
09:00 AM - 12:00 PM
$75.91
02:00 PM - 05:00 PM
$75.91
Choose your schedule
09:00 AM - 12:00 PM
$75.91
02:00 PM - 05:00 PM
$75.91
Choose your schedule
09:00 AM - 12:00 PM
$75.91
02:00 PM - 05:00 PM
$75.91
Choose your schedule
09:00 AM - 12:00 PM
$75.91
02:00 PM - 05:00 PM
$75.91
Choose your schedule
09:00 AM - 12:00 PM
$75.91
02:00 PM - 05:00 PM
$75.91
Choose your schedule
09:00 AM - 12:00 PM
$75.91
02:00 PM - 05:00 PM
$75.91
Choose your schedule
09:00 AM - 12:00 PM
$75.91
02:00 PM - 05:00 PM
$75.91
Choose your schedule
09:00 AM - 12:00 PM
$75.91
02:00 PM - 05:00 PM
$75.91
Choose your schedule
09:00 AM - 12:00 PM
$75.91
02:00 PM - 05:00 PM
$75.91
Choose your schedule
09:00 AM - 12:00 PM
$75.91
02:00 PM - 05:00 PM
$75.91
Choose your schedule
09:00 AM - 12:00 PM
$75.91
02:00 PM - 05:00 PM
$75.91
Choose your schedule
09:00 AM - 12:00 PM
$75.91
02:00 PM - 05:00 PM
$75.91
Choose your schedule
09:00 AM - 12:00 PM
$75.91
02:00 PM - 05:00 PM
$75.91
Choose your schedule
09:00 AM - 12:00 PM
$75.91
02:00 PM - 05:00 PM
$75.91
Choose your schedule
09:00 AM - 12:00 PM
$75.91
02:00 PM - 05:00 PM
$75.91
Choose your schedule
09:00 AM - 12:00 PM
$75.91
02:00 PM - 05:00 PM
$75.91
Choose your schedule
09:00 AM - 12:00 PM
$75.91
02:00 PM - 05:00 PM
$75.91
Choose your schedule
09:00 AM - 12:00 PM
$75.91
02:00 PM - 05:00 PM
$75.91
Choose your schedule
09:00 AM - 12:00 PM
$75.91
02:00 PM - 05:00 PM
$75.91
Choose your schedule
09:00 AM - 12:00 PM
$75.91
02:00 PM - 05:00 PM
$75.91
Choose your schedule
09:00 AM - 12:00 PM
$75.91
02:00 PM - 05:00 PM
$75.91
Choose your schedule
09:00 AM - 12:00 PM
$75.91
02:00 PM - 05:00 PM
$75.91
Choose your schedule
09:00 AM - 12:00 PM
$75.91
02:00 PM - 05:00 PM
$75.91
Choose your schedule
09:00 AM - 12:00 PM
$75.91
02:00 PM - 05:00 PM
$75.91
Choose your schedule
09:00 AM - 12:00 PM
$75.91
02:00 PM - 05:00 PM
$75.91
Choose your schedule
09:00 AM - 12:00 PM
$75.91
02:00 PM - 05:00 PM
$75.91
Choose your schedule
09:00 AM - 12:00 PM
$75.91
02:00 PM - 05:00 PM
$75.91
Choose your schedule
09:00 AM - 12:00 PM
$75.91
02:00 PM - 05:00 PM
$75.91
Choose your schedule
09:00 AM - 12:00 PM
$75.91
02:00 PM - 05:00 PM
$75.91
Choose your schedule
09:00 AM - 12:00 PM
$75.91
02:00 PM - 05:00 PM
$75.91
Choose your schedule
09:00 AM - 12:00 PM
$75.91
02:00 PM - 05:00 PM
$75.91
Choose your schedule
09:00 AM - 12:00 PM
$75.91
02:00 PM - 05:00 PM
$75.91
Choose your schedule
09:00 AM - 12:00 PM
$75.91
02:00 PM - 05:00 PM
$75.91
Choose your schedule
09:00 AM - 12:00 PM
$75.91
02:00 PM - 05:00 PM
$75.91
Choose your schedule
09:00 AM - 12:00 PM
$75.91
02:00 PM - 05:00 PM
$75.91
Choose your schedule
09:00 AM - 12:00 PM
$75.91
02:00 PM - 05:00 PM
$75.91
Choose your schedule
09:00 AM - 12:00 PM
$75.91
02:00 PM - 05:00 PM
$75.91
Choose your schedule
09:00 AM - 12:00 PM
$75.91
02:00 PM - 05:00 PM
$75.91
Choose your schedule
09:00 AM - 12:00 PM
$75.91
02:00 PM - 05:00 PM
$75.91
Choose your schedule
09:00 AM - 12:00 PM
$75.91
02:00 PM - 05:00 PM
$75.91
Choose your schedule
09:00 AM - 12:00 PM
$75.91
02:00 PM - 05:00 PM
$75.91
Choose your schedule
09:00 AM - 12:00 PM
$75.91
02:00 PM - 05:00 PM
$75.91
Choose your schedule
09:00 AM - 12:00 PM
$75.91
02:00 PM - 05:00 PM
$75.91
Choose your schedule
09:00 AM - 12:00 PM
$75.91
02:00 PM - 05:00 PM
$75.91
Choose your schedule
09:00 AM - 12:00 PM
$75.91
02:00 PM - 05:00 PM
$75.91
Choose your schedule
09:00 AM - 12:00 PM
$75.91
02:00 PM - 05:00 PM
$75.91
Choose your schedule
09:00 AM - 12:00 PM
$75.91
02:00 PM - 05:00 PM
$75.91
Choose your schedule
09:00 AM - 12:00 PM
$75.91
02:00 PM - 05:00 PM
$75.91
Choose your schedule
09:00 AM - 12:00 PM
$75.91
02:00 PM - 05:00 PM
$75.91
Choose your schedule
09:00 AM - 12:00 PM
$75.91
02:00 PM - 05:00 PM
$75.91
Choose your schedule
09:00 AM - 12:00 PM
$75.91
02:00 PM - 05:00 PM
$75.91
Choose your schedule
09:00 AM - 12:00 PM
$75.91
02:00 PM - 05:00 PM
$75.91
Choose your schedule
09:00 AM - 12:00 PM
$75.91
02:00 PM - 05:00 PM
$75.91
Choose your schedule
09:00 AM - 12:00 PM
$75.91
02:00 PM - 05:00 PM
$75.91
Choose your schedule
09:00 AM - 12:00 PM
$75.91
02:00 PM - 05:00 PM
$75.91
Choose your schedule
09:00 AM - 12:00 PM
$75.91
02:00 PM - 05:00 PM
$75.91
Choose your schedule
09:00 AM - 12:00 PM
$75.91
02:00 PM - 05:00 PM
$75.91
Choose your schedule
09:00 AM - 12:00 PM
$75.91
02:00 PM - 05:00 PM
$75.91
Choose your schedule
09:00 AM - 12:00 PM
$75.91
02:00 PM - 05:00 PM
$75.91
Choose your schedule
09:00 AM - 12:00 PM
$75.91
02:00 PM - 05:00 PM
$75.91
Choose your schedule
09:00 AM - 12:00 PM
$75.91
02:00 PM - 05:00 PM
$75.91
Choose your schedule
09:00 AM - 12:00 PM
$75.91
02:00 PM - 05:00 PM
$75.91
Choose your schedule
09:00 AM - 12:00 PM
$75.91
02:00 PM - 05:00 PM
$75.91
Choose your schedule
09:00 AM - 12:00 PM
$75.91
02:00 PM - 05:00 PM
$75.91
Choose your schedule
09:00 AM - 12:00 PM
$75.91
02:00 PM - 05:00 PM
$75.91
Choose your schedule
09:00 AM - 12:00 PM
$75.91
02:00 PM - 05:00 PM
$75.91
Choose your schedule
09:00 AM - 12:00 PM
$75.91
02:00 PM - 05:00 PM
$75.91
Choose your schedule
09:00 AM - 12:00 PM
$75.91
02:00 PM - 05:00 PM
$75.91
Choose your schedule
09:00 AM - 12:00 PM
$75.91
02:00 PM - 05:00 PM
$75.91
Choose your schedule
09:00 AM - 12:00 PM
$75.91
02:00 PM - 05:00 PM
$75.91
Choose your schedule
09:00 AM - 12:00 PM
$75.91
02:00 PM - 05:00 PM
$75.91
Choose your schedule
09:00 AM - 12:00 PM
$75.91
02:00 PM - 05:00 PM
$75.91
Choose your schedule
09:00 AM - 12:00 PM
$75.91
02:00 PM - 05:00 PM
$75.91
Choose your schedule
09:00 AM - 12:00 PM
$75.91
02:00 PM - 05:00 PM
$75.91
Choose your schedule
09:00 AM - 12:00 PM
$75.91
02:00 PM - 05:00 PM
$75.91
Choose your schedule
09:00 AM - 12:00 PM
$75.91
02:00 PM - 05:00 PM
$75.91
Choose your schedule
09:00 AM - 12:00 PM
$75.91
02:00 PM - 05:00 PM
$75.91
Choose your schedule
09:00 AM - 12:00 PM
$75.91
02:00 PM - 05:00 PM
$75.91
Choose your schedule
09:00 AM - 12:00 PM
$75.91
02:00 PM - 05:00 PM
$75.91
Choose your schedule
09:00 AM - 12:00 PM
$75.91
02:00 PM - 05:00 PM
$75.91
Choose your schedule
09:00 AM - 12:00 PM
$75.91
02:00 PM - 05:00 PM
$75.91
Choose your schedule
09:00 AM - 12:00 PM
$75.91
02:00 PM - 05:00 PM
$75.91
Choose your schedule
09:00 AM - 12:00 PM
$75.91
02:00 PM - 05:00 PM
$75.91
Choose your schedule
09:00 AM - 12:00 PM
$75.91
02:00 PM - 05:00 PM
$75.91
Choose your schedule
09:00 AM - 12:00 PM
$75.91
02:00 PM - 05:00 PM
$75.91
Choose your schedule
09:00 AM - 12:00 PM
$75.91
02:00 PM - 05:00 PM
$75.91
Choose your schedule
09:00 AM - 12:00 PM
$75.91
02:00 PM - 05:00 PM
$75.91
Choose your schedule
09:00 AM - 12:00 PM
$75.91
02:00 PM - 05:00 PM
$75.91
Choose your schedule
09:00 AM - 12:00 PM
$75.91
02:00 PM - 05:00 PM
$75.91
Choose your schedule
09:00 AM - 12:00 PM
$75.91
02:00 PM - 05:00 PM
$75.91
Choose your schedule
09:00 AM - 12:00 PM
$75.91
02:00 PM - 05:00 PM
$75.91
Choose your schedule
09:00 AM - 12:00 PM
$75.91
02:00 PM - 05:00 PM
$75.91
Choose your schedule
09:00 AM - 12:00 PM
$75.91
02:00 PM - 05:00 PM
$75.91
Choose your schedule
09:00 AM - 12:00 PM
$75.91
02:00 PM - 05:00 PM
$75.91
Choose your schedule
09:00 AM - 12:00 PM
$75.91
02:00 PM - 05:00 PM
$75.91
Choose your schedule
09:00 AM - 12:00 PM
$75.91
02:00 PM - 05:00 PM
$75.91
Choose your schedule
09:00 AM - 12:00 PM
$75.91
02:00 PM - 05:00 PM
$75.91
Choose your schedule
09:00 AM - 12:00 PM
$75.91
02:00 PM - 05:00 PM
$75.91
Choose your schedule
09:00 AM - 12:00 PM
$75.91
02:00 PM - 05:00 PM
$75.91
Choose your schedule
09:00 AM - 12:00 PM
$75.91
02:00 PM - 05:00 PM
$75.91
Choose your schedule
09:00 AM - 12:00 PM
$75.91
02:00 PM - 05:00 PM
$75.91
Choose your schedule
09:00 AM - 12:00 PM
$75.91
02:00 PM - 05:00 PM
$75.91
Choose your schedule
09:00 AM - 12:00 PM
$75.91
02:00 PM - 05:00 PM
$75.91
Choose your schedule
09:00 AM - 12:00 PM
$75.91
02:00 PM - 05:00 PM
$75.91
Choose your schedule
09:00 AM - 12:00 PM
$75.91
02:00 PM - 05:00 PM
$75.91
Choose your schedule
09:00 AM - 12:00 PM
$75.91
02:00 PM - 05:00 PM
$75.91
Choose your schedule
09:00 AM - 12:00 PM
$75.91
02:00 PM - 05:00 PM
$75.91
Choose your schedule
09:00 AM - 12:00 PM
$75.91
02:00 PM - 05:00 PM
$75.91
Choose your schedule
09:00 AM - 12:00 PM
$75.91
02:00 PM - 05:00 PM
$75.91
Choose your schedule
09:00 AM - 12:00 PM
$75.91
02:00 PM - 05:00 PM
$75.91
Choose your schedule
09:00 AM - 12:00 PM
$75.91
02:00 PM - 05:00 PM
$75.91
Choose your schedule
09:00 AM - 12:00 PM
$75.91
02:00 PM - 05:00 PM
$75.91
Choose your schedule
09:00 AM - 12:00 PM
$75.91
02:00 PM - 05:00 PM
$75.91
Choose your schedule
09:00 AM - 12:00 PM
$75.91
02:00 PM - 05:00 PM
$75.91
Choose your schedule
09:00 AM - 12:00 PM
$75.91
02:00 PM - 05:00 PM
$75.91
Choose your schedule
09:00 AM - 12:00 PM
$75.91
02:00 PM - 05:00 PM
$75.91
Choose your schedule
09:00 AM - 12:00 PM
$75.91
02:00 PM - 05:00 PM
$75.91
Choose your schedule
09:00 AM - 12:00 PM
$75.91
02:00 PM - 05:00 PM
$75.91
Choose your schedule
09:00 AM - 12:00 PM
$75.91
02:00 PM - 05:00 PM
$75.91
Choose your schedule
09:00 AM - 12:00 PM
$75.91
02:00 PM - 05:00 PM
$75.91
Choose your schedule
09:00 AM - 12:00 PM
$75.91
02:00 PM - 05:00 PM
$75.91
Choose your schedule
09:00 AM - 12:00 PM
$75.91
02:00 PM - 05:00 PM
$75.91
Choose your schedule
09:00 AM - 12:00 PM
$75.91
02:00 PM - 05:00 PM
$75.91
Choose your schedule
09:00 AM - 12:00 PM
$75.91
02:00 PM - 05:00 PM
$75.91
Choose your schedule
09:00 AM - 12:00 PM
$75.91
02:00 PM - 05:00 PM
$75.91
Choose your schedule
09:00 AM - 12:00 PM
$75.91
02:00 PM - 05:00 PM
$75.91
Choose your schedule
09:00 AM - 12:00 PM
$75.91
02:00 PM - 05:00 PM
$75.91
Choose your schedule
09:00 AM - 12:00 PM
$75.91
02:00 PM - 05:00 PM
$75.91
Choose your schedule
09:00 AM - 12:00 PM
$75.91
02:00 PM - 05:00 PM
$75.91
Choose your schedule
09:00 AM - 12:00 PM
$75.91
02:00 PM - 05:00 PM
$75.91
Choose your schedule
09:00 AM - 12:00 PM
$75.91
02:00 PM - 05:00 PM
$75.91
Choose your schedule
09:00 AM - 12:00 PM
$75.91
02:00 PM - 05:00 PM
$75.91
Choose your schedule
09:00 AM - 12:00 PM
$75.91
02:00 PM - 05:00 PM
$75.91
Choose your schedule
09:00 AM - 12:00 PM
$75.91
02:00 PM - 05:00 PM
$75.91
Choose your schedule
09:00 AM - 12:00 PM
$75.91
02:00 PM - 05:00 PM
$75.91
Choose your schedule
09:00 AM - 12:00 PM
$75.91
02:00 PM - 05:00 PM
$75.91
Choose your schedule
09:00 AM - 12:00 PM
$75.91
02:00 PM - 05:00 PM
$75.91
Choose your schedule
09:00 AM - 12:00 PM
$75.91
02:00 PM - 05:00 PM
$75.91
Choose your schedule
09:00 AM - 12:00 PM
$75.91
02:00 PM - 05:00 PM
$75.91
Choose your schedule
09:00 AM - 12:00 PM
$75.91
02:00 PM - 05:00 PM
$75.91
Choose your schedule
09:00 AM - 12:00 PM
$75.91
02:00 PM - 05:00 PM
$75.91
Choose your schedule
09:00 AM - 12:00 PM
$75.91
02:00 PM - 05:00 PM
$75.91
Choose your schedule
09:00 AM - 12:00 PM
$75.91
02:00 PM - 05:00 PM
$75.91
Choose your schedule
09:00 AM - 12:00 PM
$75.91
02:00 PM - 05:00 PM
$75.91
Choose your schedule
09:00 AM - 12:00 PM
$75.91
02:00 PM - 05:00 PM
$75.91
Choose your schedule
09:00 AM - 12:00 PM
$75.91
02:00 PM - 05:00 PM
$75.91
Choose your schedule
09:00 AM - 12:00 PM
$75.91
02:00 PM - 05:00 PM
$75.91
Choose your schedule
09:00 AM - 12:00 PM
$75.91
02:00 PM - 05:00 PM
$75.91
Choose your schedule
09:00 AM - 12:00 PM
$75.91
02:00 PM - 05:00 PM
$75.91
Choose your schedule
09:00 AM - 12:00 PM
$75.91
02:00 PM - 05:00 PM
$75.91
Choose your schedule
09:00 AM - 12:00 PM
$75.91
02:00 PM - 05:00 PM
$75.91
Choose your schedule
09:00 AM - 12:00 PM
$75.91
02:00 PM - 05:00 PM
$75.91
Choose your schedule
09:00 AM - 12:00 PM
$75.91
02:00 PM - 05:00 PM
$75.91
Choose your schedule
09:00 AM - 12:00 PM
$75.91
02:00 PM - 05:00 PM
$75.91
Choose your schedule
09:00 AM - 12:00 PM
$75.91
02:00 PM - 05:00 PM
$75.91
Choose your schedule
09:00 AM - 12:00 PM
$75.91
02:00 PM - 05:00 PM
$75.91
Choose your schedule
09:00 AM - 12:00 PM
$75.91
02:00 PM - 05:00 PM
$75.91
Choose your schedule
09:00 AM - 12:00 PM
$75.91
02:00 PM - 05:00 PM
$75.91
Choose your schedule
09:00 AM - 12:00 PM
$75.91
02:00 PM - 05:00 PM
$75.91
Choose your schedule
09:00 AM - 12:00 PM
$75.91
02:00 PM - 05:00 PM
$75.91
Choose your schedule
09:00 AM - 12:00 PM
$75.91
02:00 PM - 05:00 PM
$75.91
Choose your schedule
09:00 AM - 12:00 PM
$75.91
02:00 PM - 05:00 PM
$75.91
Choose your schedule
09:00 AM - 12:00 PM
$75.91
02:00 PM - 05:00 PM
$75.91
Choose your schedule
09:00 AM - 12:00 PM
$75.91
02:00 PM - 05:00 PM
$75.91
Choose your schedule
09:00 AM - 12:00 PM
$75.91
02:00 PM - 05:00 PM
$75.91
Choose your schedule
09:00 AM - 12:00 PM
$75.91
02:00 PM - 05:00 PM
$75.91
Choose your schedule
09:00 AM - 12:00 PM
$75.91
02:00 PM - 05:00 PM
$75.91
Choose your schedule
09:00 AM - 12:00 PM
$75.91
02:00 PM - 05:00 PM
$75.91
Choose your schedule
09:00 AM - 12:00 PM
$75.91
02:00 PM - 05:00 PM
$75.91
Choose your schedule
09:00 AM - 12:00 PM
$75.91
02:00 PM - 05:00 PM
$75.91
Choose your schedule
09:00 AM - 12:00 PM
$75.91
02:00 PM - 05:00 PM
$75.91
Choose your schedule
09:00 AM - 12:00 PM
$75.91
02:00 PM - 05:00 PM
$75.91
Choose your schedule
09:00 AM - 12:00 PM
$75.91
02:00 PM - 05:00 PM
$75.91
Choose your schedule
09:00 AM - 12:00 PM
$75.91
02:00 PM - 05:00 PM
$75.91
Choose your schedule
09:00 AM - 12:00 PM
$75.91
02:00 PM - 05:00 PM
$75.91
Choose your schedule
09:00 AM - 12:00 PM
$75.91
02:00 PM - 05:00 PM
$75.91
Choose your schedule
09:00 AM - 12:00 PM
$75.91
02:00 PM - 05:00 PM
$75.91
Choose your schedule
09:00 AM - 12:00 PM
$75.91
02:00 PM - 05:00 PM
$75.91
Choose your schedule
09:00 AM - 12:00 PM
$75.91
02:00 PM - 05:00 PM
$75.91
Choose your schedule
09:00 AM - 12:00 PM
$75.91
02:00 PM - 05:00 PM
$75.91
Choose your schedule
09:00 AM - 12:00 PM
$75.91
02:00 PM - 05:00 PM
$75.91
About the Experience
Alagoa da Fajãzinha as one of the main attractions!
Duration
2H to 3H
About
Bays of Agualva, has as one of he main atractions Alagoa of Fajãzinha and also stands out for it´s extension of high cliffs, with basaltic prismatic disjunction phenomena.
Highlights
Bays of Agualva

Alagoa da Fajãzinha

View over the sea

Animal life
Includes:
Tour guide

Personal Accident Insurance

Pick up and Drop off in Angra do Heroísmo
Meeting point:
Our office in Angra do Heroísmo
Pick-up: Included in the city center of Angra do Heroísmo. Other location, please meet us at our kiosk.
Terms and Conditions
Cancellations up to 2 days prior to activity.
Earn $500*
towards your next trip
Join our Travel Rewards program and receive $500 just for signing up! As a Travel Rewards Member, you'll receive exclusive offers and early access to special deals and sales.