Walking Trails: Mistérios Negros
Location: Terceira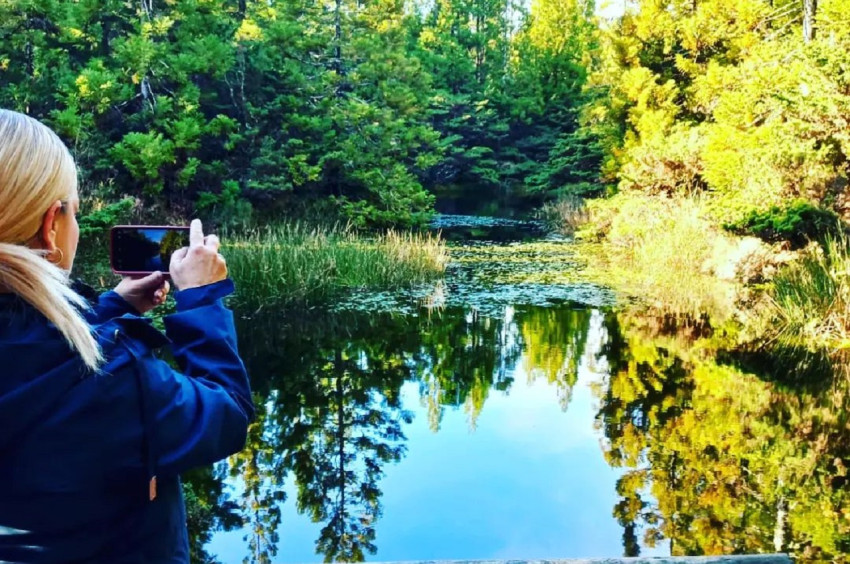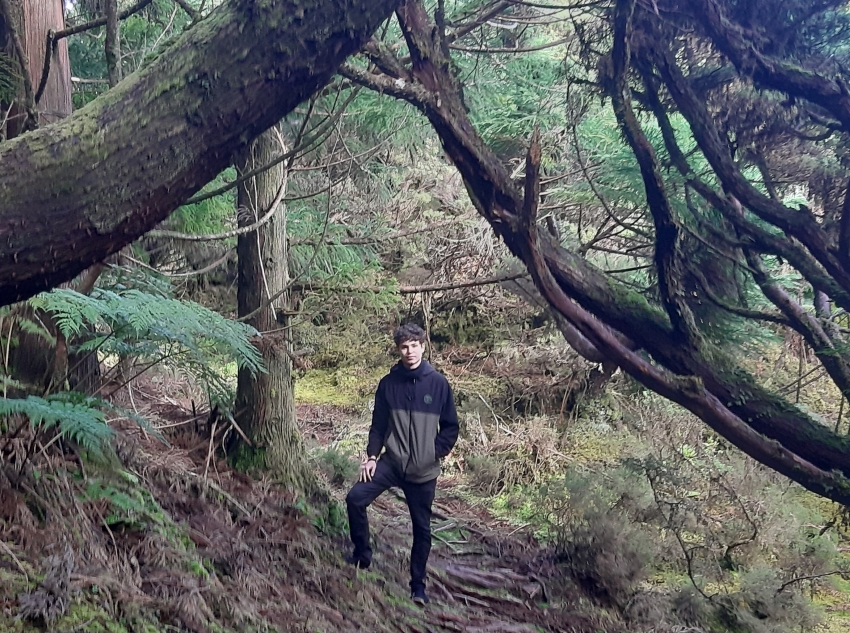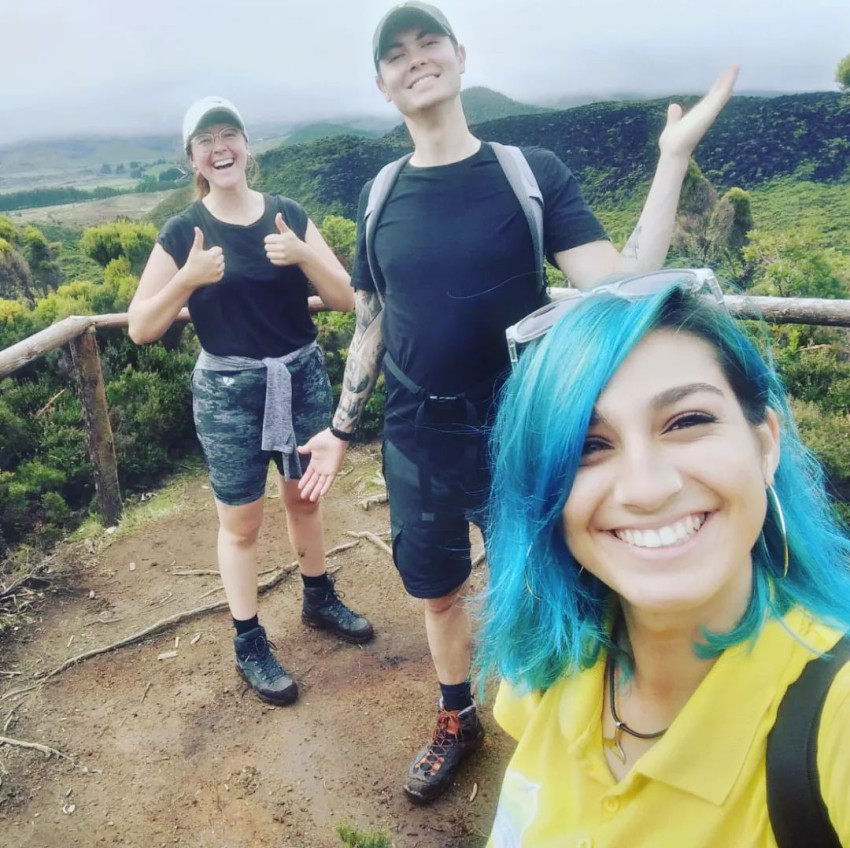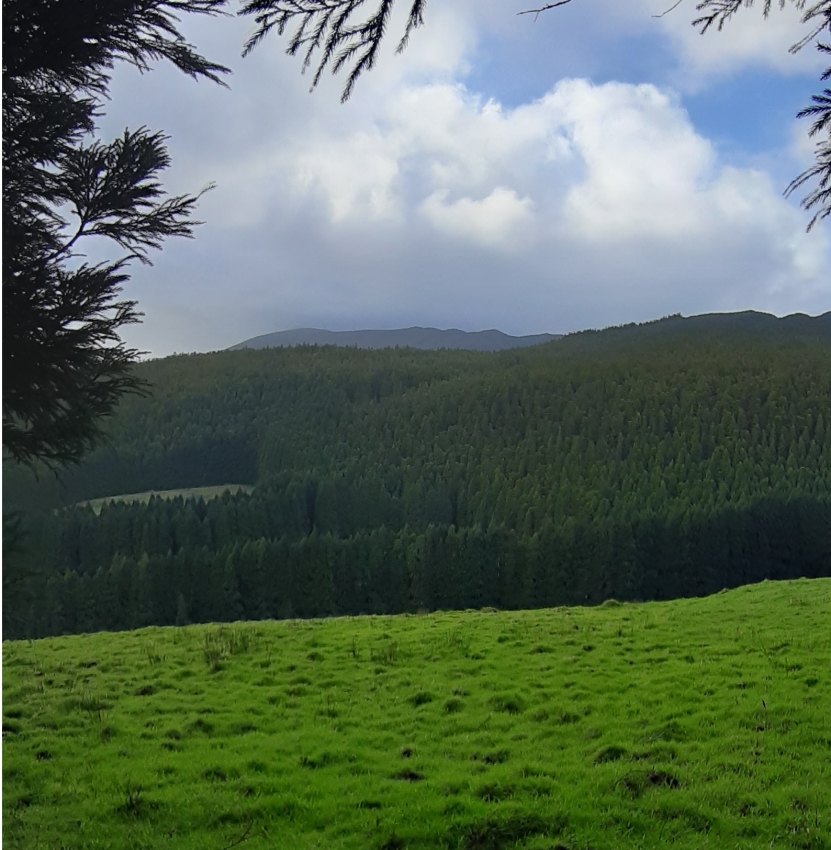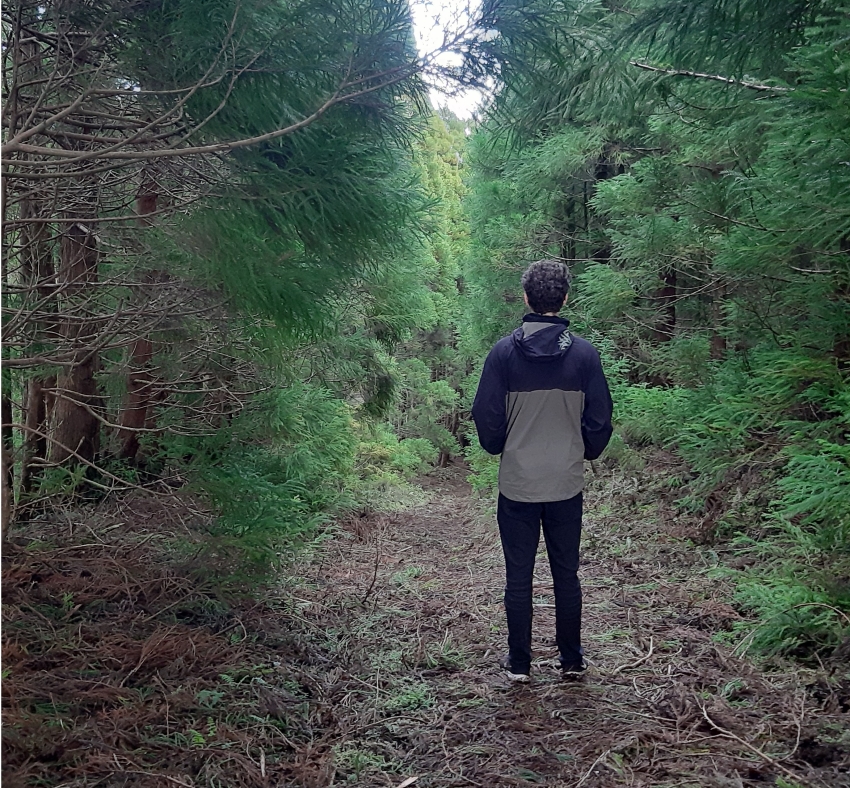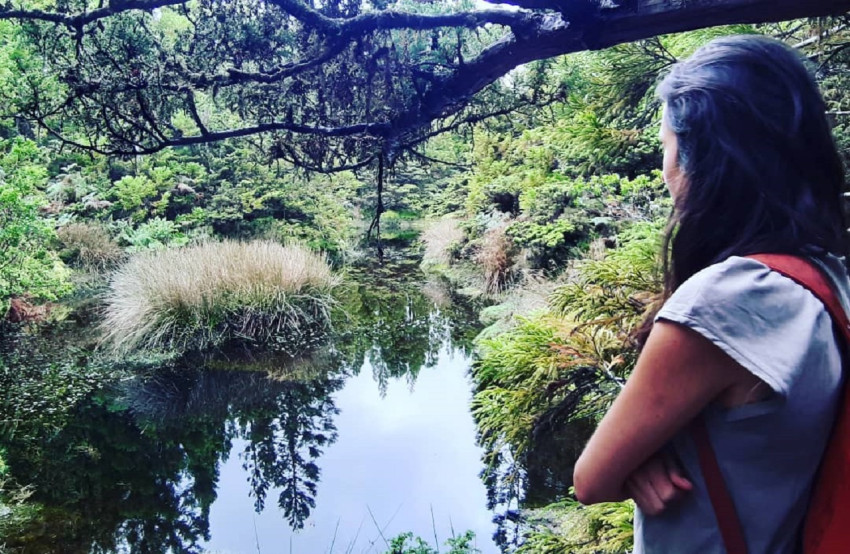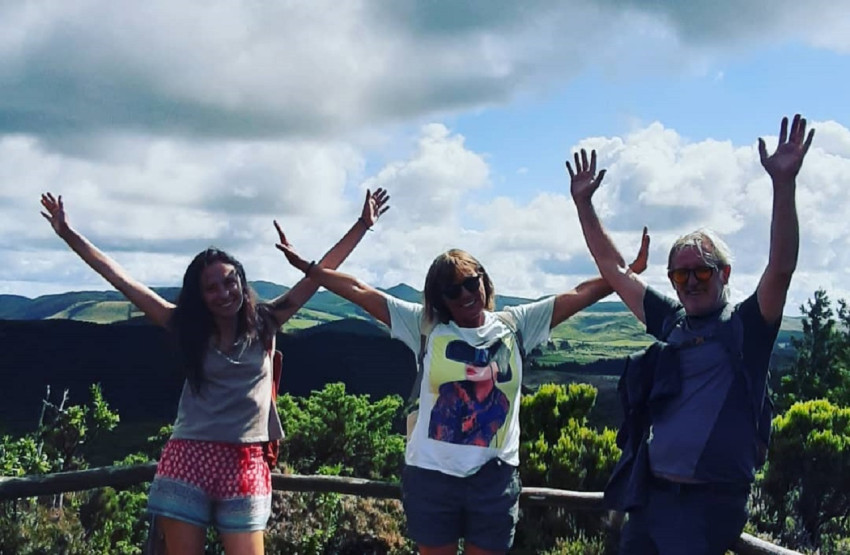 Choose your schedule
09:00 AM - 12:00 PM
$75.91
02:00 PM - 05:00 PM
$75.91
Choose your schedule
09:00 AM - 12:00 PM
$75.91
02:00 PM - 05:00 PM
$75.91
Choose your schedule
09:00 AM - 12:00 PM
$75.91
02:00 PM - 05:00 PM
$75.91
Choose your schedule
09:00 AM - 12:00 PM
$75.91
02:00 PM - 05:00 PM
$75.91
Choose your schedule
09:00 AM - 12:00 PM
$75.91
02:00 PM - 05:00 PM
$75.91
Choose your schedule
09:00 AM - 12:00 PM
$75.91
02:00 PM - 05:00 PM
$75.91
Choose your schedule
09:00 AM - 12:00 PM
$75.91
02:00 PM - 05:00 PM
$75.91
Choose your schedule
09:00 AM - 12:00 PM
$75.91
02:00 PM - 05:00 PM
$75.91
Choose your schedule
09:00 AM - 12:00 PM
$75.91
02:00 PM - 05:00 PM
$75.91
Choose your schedule
09:00 AM - 12:00 PM
$75.91
02:00 PM - 05:00 PM
$75.91
Choose your schedule
09:00 AM - 12:00 PM
$75.91
02:00 PM - 05:00 PM
$75.91
Choose your schedule
09:00 AM - 12:00 PM
$75.91
02:00 PM - 05:00 PM
$75.91
Choose your schedule
09:00 AM - 12:00 PM
$75.91
02:00 PM - 05:00 PM
$75.91
Choose your schedule
09:00 AM - 12:00 PM
$75.91
02:00 PM - 05:00 PM
$75.91
Choose your schedule
09:00 AM - 12:00 PM
$75.91
02:00 PM - 05:00 PM
$75.91
Choose your schedule
09:00 AM - 12:00 PM
$75.91
02:00 PM - 05:00 PM
$75.91
Choose your schedule
09:00 AM - 12:00 PM
$75.91
02:00 PM - 05:00 PM
$75.91
Choose your schedule
09:00 AM - 12:00 PM
$75.91
02:00 PM - 05:00 PM
$75.91
Choose your schedule
09:00 AM - 12:00 PM
$75.91
02:00 PM - 05:00 PM
$75.91
Choose your schedule
09:00 AM - 12:00 PM
$75.91
02:00 PM - 05:00 PM
$75.91
Choose your schedule
09:00 AM - 12:00 PM
$75.91
02:00 PM - 05:00 PM
$75.91
Choose your schedule
09:00 AM - 12:00 PM
$75.91
02:00 PM - 05:00 PM
$75.91
Choose your schedule
09:00 AM - 12:00 PM
$75.91
02:00 PM - 05:00 PM
$75.91
Choose your schedule
09:00 AM - 12:00 PM
$75.91
02:00 PM - 05:00 PM
$75.91
Choose your schedule
09:00 AM - 12:00 PM
$75.91
02:00 PM - 05:00 PM
$75.91
Choose your schedule
09:00 AM - 12:00 PM
$75.91
02:00 PM - 05:00 PM
$75.91
Choose your schedule
09:00 AM - 12:00 PM
$75.91
02:00 PM - 05:00 PM
$75.91
Choose your schedule
09:00 AM - 12:00 PM
$75.91
02:00 PM - 05:00 PM
$75.91
Choose your schedule
09:00 AM - 12:00 PM
$75.91
02:00 PM - 05:00 PM
$75.91
Choose your schedule
09:00 AM - 12:00 PM
$75.91
02:00 PM - 05:00 PM
$75.91
Choose your schedule
09:00 AM - 12:00 PM
$75.91
02:00 PM - 05:00 PM
$75.91
Choose your schedule
09:00 AM - 12:00 PM
$75.91
02:00 PM - 05:00 PM
$75.91
Choose your schedule
09:00 AM - 12:00 PM
$75.91
02:00 PM - 05:00 PM
$75.91
Choose your schedule
09:00 AM - 12:00 PM
$75.91
02:00 PM - 05:00 PM
$75.91
Choose your schedule
09:00 AM - 12:00 PM
$75.91
02:00 PM - 05:00 PM
$75.91
Choose your schedule
09:00 AM - 12:00 PM
$75.91
02:00 PM - 05:00 PM
$75.91
Choose your schedule
09:00 AM - 12:00 PM
$75.91
02:00 PM - 05:00 PM
$75.91
Choose your schedule
09:00 AM - 12:00 PM
$75.91
02:00 PM - 05:00 PM
$75.91
Choose your schedule
09:00 AM - 12:00 PM
$75.91
02:00 PM - 05:00 PM
$75.91
Choose your schedule
09:00 AM - 12:00 PM
$75.91
02:00 PM - 05:00 PM
$75.91
Choose your schedule
09:00 AM - 12:00 PM
$75.91
02:00 PM - 05:00 PM
$75.91
Choose your schedule
09:00 AM - 12:00 PM
$75.91
02:00 PM - 05:00 PM
$75.91
Choose your schedule
09:00 AM - 12:00 PM
$75.91
02:00 PM - 05:00 PM
$75.91
Choose your schedule
09:00 AM - 12:00 PM
$75.91
02:00 PM - 05:00 PM
$75.91
Choose your schedule
09:00 AM - 12:00 PM
$75.91
02:00 PM - 05:00 PM
$75.91
Choose your schedule
09:00 AM - 12:00 PM
$75.91
02:00 PM - 05:00 PM
$75.91
Choose your schedule
09:00 AM - 12:00 PM
$75.91
02:00 PM - 05:00 PM
$75.91
Choose your schedule
09:00 AM - 12:00 PM
$75.91
02:00 PM - 05:00 PM
$75.91
Choose your schedule
09:00 AM - 12:00 PM
$75.91
02:00 PM - 05:00 PM
$75.91
Choose your schedule
09:00 AM - 12:00 PM
$75.91
02:00 PM - 05:00 PM
$75.91
Choose your schedule
09:00 AM - 12:00 PM
$75.91
02:00 PM - 05:00 PM
$75.91
Choose your schedule
09:00 AM - 12:00 PM
$75.91
02:00 PM - 05:00 PM
$75.91
Choose your schedule
09:00 AM - 12:00 PM
$75.91
02:00 PM - 05:00 PM
$75.91
Choose your schedule
09:00 AM - 12:00 PM
$75.91
02:00 PM - 05:00 PM
$75.91
Choose your schedule
09:00 AM - 12:00 PM
$75.91
02:00 PM - 05:00 PM
$75.91
Choose your schedule
09:00 AM - 12:00 PM
$75.91
02:00 PM - 05:00 PM
$75.91
Choose your schedule
09:00 AM - 12:00 PM
$75.91
02:00 PM - 05:00 PM
$75.91
Choose your schedule
09:00 AM - 12:00 PM
$75.91
02:00 PM - 05:00 PM
$75.91
Choose your schedule
09:00 AM - 12:00 PM
$75.91
02:00 PM - 05:00 PM
$75.91
Choose your schedule
09:00 AM - 12:00 PM
$75.91
02:00 PM - 05:00 PM
$75.91
Choose your schedule
09:00 AM - 12:00 PM
$75.91
02:00 PM - 05:00 PM
$75.91
Choose your schedule
09:00 AM - 12:00 PM
$75.91
02:00 PM - 05:00 PM
$75.91
Choose your schedule
09:00 AM - 12:00 PM
$75.91
02:00 PM - 05:00 PM
$75.91
Choose your schedule
09:00 AM - 12:00 PM
$75.91
02:00 PM - 05:00 PM
$75.91
Choose your schedule
09:00 AM - 12:00 PM
$75.91
02:00 PM - 05:00 PM
$75.91
Choose your schedule
09:00 AM - 12:00 PM
$75.91
02:00 PM - 05:00 PM
$75.91
Choose your schedule
09:00 AM - 12:00 PM
$75.91
02:00 PM - 05:00 PM
$75.91
Choose your schedule
09:00 AM - 12:00 PM
$75.91
02:00 PM - 05:00 PM
$75.91
Choose your schedule
09:00 AM - 12:00 PM
$75.91
02:00 PM - 05:00 PM
$75.91
Choose your schedule
09:00 AM - 12:00 PM
$75.91
02:00 PM - 05:00 PM
$75.91
Choose your schedule
09:00 AM - 12:00 PM
$75.91
02:00 PM - 05:00 PM
$75.91
Choose your schedule
09:00 AM - 12:00 PM
$75.91
02:00 PM - 05:00 PM
$75.91
Choose your schedule
09:00 AM - 12:00 PM
$75.91
02:00 PM - 05:00 PM
$75.91
Choose your schedule
09:00 AM - 12:00 PM
$75.91
02:00 PM - 05:00 PM
$75.91
Choose your schedule
09:00 AM - 12:00 PM
$75.91
02:00 PM - 05:00 PM
$75.91
Choose your schedule
09:00 AM - 12:00 PM
$75.91
02:00 PM - 05:00 PM
$75.91
Choose your schedule
09:00 AM - 12:00 PM
$75.91
02:00 PM - 05:00 PM
$75.91
Choose your schedule
09:00 AM - 12:00 PM
$75.91
02:00 PM - 05:00 PM
$75.91
Choose your schedule
09:00 AM - 12:00 PM
$75.91
02:00 PM - 05:00 PM
$75.91
Choose your schedule
09:00 AM - 12:00 PM
$75.91
02:00 PM - 05:00 PM
$75.91
Choose your schedule
09:00 AM - 12:00 PM
$75.91
02:00 PM - 05:00 PM
$75.91
Choose your schedule
09:00 AM - 12:00 PM
$75.91
02:00 PM - 05:00 PM
$75.91
Choose your schedule
09:00 AM - 12:00 PM
$75.91
02:00 PM - 05:00 PM
$75.91
Choose your schedule
09:00 AM - 12:00 PM
$75.91
02:00 PM - 05:00 PM
$75.91
Choose your schedule
09:00 AM - 12:00 PM
$75.91
02:00 PM - 05:00 PM
$75.91
Choose your schedule
09:00 AM - 12:00 PM
$75.91
02:00 PM - 05:00 PM
$75.91
Choose your schedule
09:00 AM - 12:00 PM
$75.91
02:00 PM - 05:00 PM
$75.91
Choose your schedule
09:00 AM - 12:00 PM
$75.91
02:00 PM - 05:00 PM
$75.91
Choose your schedule
09:00 AM - 12:00 PM
$75.91
02:00 PM - 05:00 PM
$75.91
Choose your schedule
09:00 AM - 12:00 PM
$75.91
02:00 PM - 05:00 PM
$75.91
Choose your schedule
09:00 AM - 12:00 PM
$75.91
02:00 PM - 05:00 PM
$75.91
Choose your schedule
09:00 AM - 12:00 PM
$75.91
02:00 PM - 05:00 PM
$75.91
Choose your schedule
09:00 AM - 12:00 PM
$75.91
02:00 PM - 05:00 PM
$75.91
Choose your schedule
09:00 AM - 12:00 PM
$75.91
02:00 PM - 05:00 PM
$75.91
Choose your schedule
09:00 AM - 12:00 PM
$75.91
02:00 PM - 05:00 PM
$75.91
Choose your schedule
09:00 AM - 12:00 PM
$75.91
02:00 PM - 05:00 PM
$75.91
Choose your schedule
09:00 AM - 12:00 PM
$75.91
02:00 PM - 05:00 PM
$75.91
Choose your schedule
09:00 AM - 12:00 PM
$75.91
02:00 PM - 05:00 PM
$75.91
Choose your schedule
09:00 AM - 12:00 PM
$75.91
02:00 PM - 05:00 PM
$75.91
Choose your schedule
09:00 AM - 12:00 PM
$75.91
02:00 PM - 05:00 PM
$75.91
Choose your schedule
09:00 AM - 12:00 PM
$75.91
02:00 PM - 05:00 PM
$75.91
Choose your schedule
09:00 AM - 12:00 PM
$75.91
02:00 PM - 05:00 PM
$75.91
Choose your schedule
09:00 AM - 12:00 PM
$75.91
02:00 PM - 05:00 PM
$75.91
Choose your schedule
09:00 AM - 12:00 PM
$75.91
02:00 PM - 05:00 PM
$75.91
Choose your schedule
09:00 AM - 12:00 PM
$75.91
02:00 PM - 05:00 PM
$75.91
Choose your schedule
09:00 AM - 12:00 PM
$75.91
02:00 PM - 05:00 PM
$75.91
Choose your schedule
09:00 AM - 12:00 PM
$75.91
02:00 PM - 05:00 PM
$75.91
Choose your schedule
09:00 AM - 12:00 PM
$75.91
02:00 PM - 05:00 PM
$75.91
Choose your schedule
09:00 AM - 12:00 PM
$75.91
02:00 PM - 05:00 PM
$75.91
Choose your schedule
09:00 AM - 12:00 PM
$75.91
02:00 PM - 05:00 PM
$75.91
Choose your schedule
09:00 AM - 12:00 PM
$75.91
02:00 PM - 05:00 PM
$75.91
Choose your schedule
09:00 AM - 12:00 PM
$75.91
02:00 PM - 05:00 PM
$75.91
Choose your schedule
09:00 AM - 12:00 PM
$75.91
02:00 PM - 05:00 PM
$75.91
Choose your schedule
09:00 AM - 12:00 PM
$75.91
02:00 PM - 05:00 PM
$75.91
Choose your schedule
09:00 AM - 12:00 PM
$75.91
02:00 PM - 05:00 PM
$75.91
Choose your schedule
09:00 AM - 12:00 PM
$75.91
02:00 PM - 05:00 PM
$75.91
Choose your schedule
09:00 AM - 12:00 PM
$75.91
02:00 PM - 05:00 PM
$75.91
Choose your schedule
09:00 AM - 12:00 PM
$75.91
02:00 PM - 05:00 PM
$75.91
Choose your schedule
09:00 AM - 12:00 PM
$75.91
02:00 PM - 05:00 PM
$75.91
Choose your schedule
09:00 AM - 12:00 PM
$75.91
02:00 PM - 05:00 PM
$75.91
Choose your schedule
09:00 AM - 12:00 PM
$75.91
02:00 PM - 05:00 PM
$75.91
Choose your schedule
09:00 AM - 12:00 PM
$75.91
02:00 PM - 05:00 PM
$75.91
Choose your schedule
09:00 AM - 12:00 PM
$75.91
02:00 PM - 05:00 PM
$75.91
Choose your schedule
09:00 AM - 12:00 PM
$75.91
02:00 PM - 05:00 PM
$75.91
Choose your schedule
09:00 AM - 12:00 PM
$75.91
02:00 PM - 05:00 PM
$75.91
Choose your schedule
09:00 AM - 12:00 PM
$75.91
02:00 PM - 05:00 PM
$75.91
Choose your schedule
09:00 AM - 12:00 PM
$75.91
02:00 PM - 05:00 PM
$75.91
Choose your schedule
09:00 AM - 12:00 PM
$75.91
02:00 PM - 05:00 PM
$75.91
Choose your schedule
09:00 AM - 12:00 PM
$75.91
02:00 PM - 05:00 PM
$75.91
Choose your schedule
09:00 AM - 12:00 PM
$75.91
02:00 PM - 05:00 PM
$75.91
Choose your schedule
09:00 AM - 12:00 PM
$75.91
02:00 PM - 05:00 PM
$75.91
Choose your schedule
09:00 AM - 12:00 PM
$75.91
02:00 PM - 05:00 PM
$75.91
Choose your schedule
09:00 AM - 12:00 PM
$75.91
02:00 PM - 05:00 PM
$75.91
Choose your schedule
09:00 AM - 12:00 PM
$75.91
02:00 PM - 05:00 PM
$75.91
Choose your schedule
09:00 AM - 12:00 PM
$75.91
02:00 PM - 05:00 PM
$75.91
Choose your schedule
09:00 AM - 12:00 PM
$75.91
02:00 PM - 05:00 PM
$75.91
Choose your schedule
09:00 AM - 12:00 PM
$75.91
02:00 PM - 05:00 PM
$75.91
Choose your schedule
09:00 AM - 12:00 PM
$75.91
02:00 PM - 05:00 PM
$75.91
Choose your schedule
09:00 AM - 12:00 PM
$75.91
02:00 PM - 05:00 PM
$75.91
Choose your schedule
09:00 AM - 12:00 PM
$75.91
02:00 PM - 05:00 PM
$75.91
Choose your schedule
09:00 AM - 12:00 PM
$75.91
02:00 PM - 05:00 PM
$75.91
Choose your schedule
09:00 AM - 12:00 PM
$75.91
02:00 PM - 05:00 PM
$75.91
Choose your schedule
09:00 AM - 12:00 PM
$75.91
02:00 PM - 05:00 PM
$75.91
Choose your schedule
09:00 AM - 12:00 PM
$75.91
02:00 PM - 05:00 PM
$75.91
Choose your schedule
09:00 AM - 12:00 PM
$75.91
02:00 PM - 05:00 PM
$75.91
Choose your schedule
09:00 AM - 12:00 PM
$75.91
02:00 PM - 05:00 PM
$75.91
Choose your schedule
09:00 AM - 12:00 PM
$75.91
02:00 PM - 05:00 PM
$75.91
Choose your schedule
09:00 AM - 12:00 PM
$75.91
02:00 PM - 05:00 PM
$75.91
Choose your schedule
09:00 AM - 12:00 PM
$75.91
02:00 PM - 05:00 PM
$75.91
Choose your schedule
09:00 AM - 12:00 PM
$75.91
02:00 PM - 05:00 PM
$75.91
Choose your schedule
09:00 AM - 12:00 PM
$75.91
02:00 PM - 05:00 PM
$75.91
Choose your schedule
09:00 AM - 12:00 PM
$75.91
02:00 PM - 05:00 PM
$75.91
Choose your schedule
09:00 AM - 12:00 PM
$75.91
02:00 PM - 05:00 PM
$75.91
Choose your schedule
09:00 AM - 12:00 PM
$75.91
02:00 PM - 05:00 PM
$75.91
Choose your schedule
09:00 AM - 12:00 PM
$75.91
02:00 PM - 05:00 PM
$75.91
Choose your schedule
09:00 AM - 12:00 PM
$75.91
02:00 PM - 05:00 PM
$75.91
Choose your schedule
09:00 AM - 12:00 PM
$75.91
02:00 PM - 05:00 PM
$75.91
Choose your schedule
09:00 AM - 12:00 PM
$75.91
02:00 PM - 05:00 PM
$75.91
Choose your schedule
09:00 AM - 12:00 PM
$75.91
02:00 PM - 05:00 PM
$75.91
Choose your schedule
09:00 AM - 12:00 PM
$75.91
02:00 PM - 05:00 PM
$75.91
Choose your schedule
09:00 AM - 12:00 PM
$75.91
02:00 PM - 05:00 PM
$75.91
Choose your schedule
09:00 AM - 12:00 PM
$75.91
02:00 PM - 05:00 PM
$75.91
Choose your schedule
09:00 AM - 12:00 PM
$75.91
02:00 PM - 05:00 PM
$75.91
Choose your schedule
09:00 AM - 12:00 PM
$75.91
02:00 PM - 05:00 PM
$75.91
Choose your schedule
09:00 AM - 12:00 PM
$75.91
02:00 PM - 05:00 PM
$75.91
Choose your schedule
09:00 AM - 12:00 PM
$75.91
02:00 PM - 05:00 PM
$75.91
Choose your schedule
09:00 AM - 12:00 PM
$75.91
02:00 PM - 05:00 PM
$75.91
Choose your schedule
09:00 AM - 12:00 PM
$75.91
02:00 PM - 05:00 PM
$75.91
Choose your schedule
09:00 AM - 12:00 PM
$75.91
02:00 PM - 05:00 PM
$75.91
Choose your schedule
09:00 AM - 12:00 PM
$75.91
02:00 PM - 05:00 PM
$75.91
Choose your schedule
09:00 AM - 12:00 PM
$75.91
02:00 PM - 05:00 PM
$75.91
Choose your schedule
09:00 AM - 12:00 PM
$75.91
02:00 PM - 05:00 PM
$75.91
Choose your schedule
09:00 AM - 12:00 PM
$75.91
02:00 PM - 05:00 PM
$75.91
Choose your schedule
09:00 AM - 12:00 PM
$75.91
02:00 PM - 05:00 PM
$75.91
Choose your schedule
09:00 AM - 12:00 PM
$75.91
02:00 PM - 05:00 PM
$75.91
Choose your schedule
09:00 AM - 12:00 PM
$75.91
02:00 PM - 05:00 PM
$75.91
Choose your schedule
09:00 AM - 12:00 PM
$75.91
02:00 PM - 05:00 PM
$75.91
Choose your schedule
09:00 AM - 12:00 PM
$75.91
02:00 PM - 05:00 PM
$75.91
Choose your schedule
09:00 AM - 12:00 PM
$75.91
02:00 PM - 05:00 PM
$75.91
Choose your schedule
09:00 AM - 12:00 PM
$75.91
02:00 PM - 05:00 PM
$75.91
Choose your schedule
09:00 AM - 12:00 PM
$75.91
02:00 PM - 05:00 PM
$75.91
Choose your schedule
09:00 AM - 12:00 PM
$75.91
02:00 PM - 05:00 PM
$75.91
Choose your schedule
09:00 AM - 12:00 PM
$75.91
02:00 PM - 05:00 PM
$75.91
Choose your schedule
09:00 AM - 12:00 PM
$75.91
02:00 PM - 05:00 PM
$75.91
Choose your schedule
09:00 AM - 12:00 PM
$75.91
02:00 PM - 05:00 PM
$75.91
Choose your schedule
09:00 AM - 12:00 PM
$75.91
02:00 PM - 05:00 PM
$75.91
Choose your schedule
09:00 AM - 12:00 PM
$75.91
02:00 PM - 05:00 PM
$75.91
Choose your schedule
09:00 AM - 12:00 PM
$75.91
02:00 PM - 05:00 PM
$75.91
Choose your schedule
09:00 AM - 12:00 PM
$75.91
02:00 PM - 05:00 PM
$75.91
Choose your schedule
09:00 AM - 12:00 PM
$75.91
02:00 PM - 05:00 PM
$75.91
Choose your schedule
09:00 AM - 12:00 PM
$75.91
02:00 PM - 05:00 PM
$75.91
Choose your schedule
09:00 AM - 12:00 PM
$75.91
02:00 PM - 05:00 PM
$75.91
Choose your schedule
09:00 AM - 12:00 PM
$75.91
02:00 PM - 05:00 PM
$75.91
Choose your schedule
09:00 AM - 12:00 PM
$75.91
02:00 PM - 05:00 PM
$75.91
Choose your schedule
09:00 AM - 12:00 PM
$75.91
02:00 PM - 05:00 PM
$75.91
Choose your schedule
09:00 AM - 12:00 PM
$75.91
02:00 PM - 05:00 PM
$75.91
Choose your schedule
09:00 AM - 12:00 PM
$75.91
02:00 PM - 05:00 PM
$75.91
Choose your schedule
09:00 AM - 12:00 PM
$75.91
02:00 PM - 05:00 PM
$75.91
Choose your schedule
09:00 AM - 12:00 PM
$75.91
02:00 PM - 05:00 PM
$75.91
Choose your schedule
09:00 AM - 12:00 PM
$75.91
02:00 PM - 05:00 PM
$75.91
Choose your schedule
09:00 AM - 12:00 PM
$75.91
02:00 PM - 05:00 PM
$75.91
Choose your schedule
09:00 AM - 12:00 PM
$75.91
02:00 PM - 05:00 PM
$75.91
Choose your schedule
09:00 AM - 12:00 PM
$75.91
02:00 PM - 05:00 PM
$75.91
Choose your schedule
09:00 AM - 12:00 PM
$75.91
02:00 PM - 05:00 PM
$75.91
Choose your schedule
09:00 AM - 12:00 PM
$75.91
02:00 PM - 05:00 PM
$75.91
Choose your schedule
09:00 AM - 12:00 PM
$75.91
02:00 PM - 05:00 PM
$75.91
Choose your schedule
09:00 AM - 12:00 PM
$75.91
02:00 PM - 05:00 PM
$75.91
Choose your schedule
09:00 AM - 12:00 PM
$75.91
02:00 PM - 05:00 PM
$75.91
Choose your schedule
09:00 AM - 12:00 PM
$75.91
02:00 PM - 05:00 PM
$75.91
Choose your schedule
09:00 AM - 12:00 PM
$75.91
02:00 PM - 05:00 PM
$75.91
Choose your schedule
09:00 AM - 12:00 PM
$75.91
02:00 PM - 05:00 PM
$75.91
Choose your schedule
09:00 AM - 12:00 PM
$75.91
02:00 PM - 05:00 PM
$75.91
Choose your schedule
09:00 AM - 12:00 PM
$75.91
02:00 PM - 05:00 PM
$75.91
Choose your schedule
09:00 AM - 12:00 PM
$75.91
02:00 PM - 05:00 PM
$75.91
Choose your schedule
09:00 AM - 12:00 PM
$75.91
02:00 PM - 05:00 PM
$75.91
Choose your schedule
09:00 AM - 12:00 PM
$75.91
02:00 PM - 05:00 PM
$75.91
Choose your schedule
09:00 AM - 12:00 PM
$75.91
02:00 PM - 05:00 PM
$75.91
Choose your schedule
09:00 AM - 12:00 PM
$75.91
02:00 PM - 05:00 PM
$75.91
Choose your schedule
09:00 AM - 12:00 PM
$75.91
02:00 PM - 05:00 PM
$75.91
Choose your schedule
09:00 AM - 12:00 PM
$75.91
02:00 PM - 05:00 PM
$75.91
Choose your schedule
09:00 AM - 12:00 PM
$75.91
02:00 PM - 05:00 PM
$75.91
Choose your schedule
09:00 AM - 12:00 PM
$75.91
02:00 PM - 05:00 PM
$75.91
Choose your schedule
09:00 AM - 12:00 PM
$75.91
02:00 PM - 05:00 PM
$75.91
Choose your schedule
09:00 AM - 12:00 PM
$75.91
02:00 PM - 05:00 PM
$75.91
Choose your schedule
09:00 AM - 12:00 PM
$75.91
02:00 PM - 05:00 PM
$75.91
Choose your schedule
09:00 AM - 12:00 PM
$75.91
02:00 PM - 05:00 PM
$75.91
Choose your schedule
09:00 AM - 12:00 PM
$75.91
02:00 PM - 05:00 PM
$75.91
Choose your schedule
09:00 AM - 12:00 PM
$75.91
02:00 PM - 05:00 PM
$75.91
Choose your schedule
09:00 AM - 12:00 PM
$75.91
02:00 PM - 05:00 PM
$75.91
Choose your schedule
09:00 AM - 12:00 PM
$75.91
02:00 PM - 05:00 PM
$75.91
Choose your schedule
09:00 AM - 12:00 PM
$75.91
02:00 PM - 05:00 PM
$75.91
Choose your schedule
09:00 AM - 12:00 PM
$75.91
02:00 PM - 05:00 PM
$75.91
Choose your schedule
09:00 AM - 12:00 PM
$75.91
02:00 PM - 05:00 PM
$75.91
Choose your schedule
09:00 AM - 12:00 PM
$75.91
02:00 PM - 05:00 PM
$75.91
Choose your schedule
09:00 AM - 12:00 PM
$75.91
02:00 PM - 05:00 PM
$75.91
Choose your schedule
09:00 AM - 12:00 PM
$75.91
02:00 PM - 05:00 PM
$75.91
Choose your schedule
09:00 AM - 12:00 PM
$75.91
02:00 PM - 05:00 PM
$75.91
Choose your schedule
09:00 AM - 12:00 PM
$75.91
02:00 PM - 05:00 PM
$75.91
Choose your schedule
09:00 AM - 12:00 PM
$75.91
02:00 PM - 05:00 PM
$75.91
Choose your schedule
09:00 AM - 12:00 PM
$75.91
02:00 PM - 05:00 PM
$75.91
Choose your schedule
09:00 AM - 12:00 PM
$75.91
02:00 PM - 05:00 PM
$75.91
Choose your schedule
09:00 AM - 12:00 PM
$75.91
02:00 PM - 05:00 PM
$75.91
Choose your schedule
09:00 AM - 12:00 PM
$75.91
02:00 PM - 05:00 PM
$75.91
Choose your schedule
09:00 AM - 12:00 PM
$75.91
02:00 PM - 05:00 PM
$75.91
Choose your schedule
09:00 AM - 12:00 PM
$75.91
02:00 PM - 05:00 PM
$75.91
Choose your schedule
09:00 AM - 12:00 PM
$75.91
02:00 PM - 05:00 PM
$75.91
Choose your schedule
09:00 AM - 12:00 PM
$75.91
02:00 PM - 05:00 PM
$75.91
Choose your schedule
09:00 AM - 12:00 PM
$75.91
02:00 PM - 05:00 PM
$75.91
Choose your schedule
09:00 AM - 12:00 PM
$75.91
02:00 PM - 05:00 PM
$75.91
Choose your schedule
09:00 AM - 12:00 PM
$75.91
02:00 PM - 05:00 PM
$75.91
Choose your schedule
09:00 AM - 12:00 PM
$75.91
02:00 PM - 05:00 PM
$75.91
Choose your schedule
09:00 AM - 12:00 PM
$75.91
02:00 PM - 05:00 PM
$75.91
Choose your schedule
09:00 AM - 12:00 PM
$75.91
02:00 PM - 05:00 PM
$75.91
Choose your schedule
09:00 AM - 12:00 PM
$75.91
02:00 PM - 05:00 PM
$75.91
Choose your schedule
09:00 AM - 12:00 PM
$75.91
02:00 PM - 05:00 PM
$75.91
Choose your schedule
09:00 AM - 12:00 PM
$75.91
02:00 PM - 05:00 PM
$75.91
Choose your schedule
09:00 AM - 12:00 PM
$75.91
02:00 PM - 05:00 PM
$75.91
Choose your schedule
09:00 AM - 12:00 PM
$75.91
02:00 PM - 05:00 PM
$75.91
Choose your schedule
09:00 AM - 12:00 PM
$75.91
02:00 PM - 05:00 PM
$75.91
Choose your schedule
09:00 AM - 12:00 PM
$75.91
02:00 PM - 05:00 PM
$75.91
Choose your schedule
09:00 AM - 12:00 PM
$75.91
02:00 PM - 05:00 PM
$75.91
Choose your schedule
09:00 AM - 12:00 PM
$75.91
02:00 PM - 05:00 PM
$75.91
Choose your schedule
09:00 AM - 12:00 PM
$75.91
02:00 PM - 05:00 PM
$75.91
Choose your schedule
09:00 AM - 12:00 PM
$75.91
02:00 PM - 05:00 PM
$75.91
Choose your schedule
09:00 AM - 12:00 PM
$75.91
02:00 PM - 05:00 PM
$75.91
Choose your schedule
09:00 AM - 12:00 PM
$75.91
02:00 PM - 05:00 PM
$75.91
Choose your schedule
09:00 AM - 12:00 PM
$75.91
02:00 PM - 05:00 PM
$75.91
Choose your schedule
09:00 AM - 12:00 PM
$75.91
02:00 PM - 05:00 PM
$75.91
Choose your schedule
09:00 AM - 12:00 PM
$75.91
02:00 PM - 05:00 PM
$75.91
Choose your schedule
09:00 AM - 12:00 PM
$75.91
02:00 PM - 05:00 PM
$75.91
Choose your schedule
09:00 AM - 12:00 PM
$75.91
02:00 PM - 05:00 PM
$75.91
Choose your schedule
09:00 AM - 12:00 PM
$75.91
02:00 PM - 05:00 PM
$75.91
Choose your schedule
09:00 AM - 12:00 PM
$75.91
02:00 PM - 05:00 PM
$75.91
Choose your schedule
09:00 AM - 12:00 PM
$75.91
02:00 PM - 05:00 PM
$75.91
Choose your schedule
09:00 AM - 12:00 PM
$75.91
02:00 PM - 05:00 PM
$75.91
Choose your schedule
09:00 AM - 12:00 PM
$75.91
02:00 PM - 05:00 PM
$75.91
Choose your schedule
09:00 AM - 12:00 PM
$75.91
02:00 PM - 05:00 PM
$75.91
Choose your schedule
09:00 AM - 12:00 PM
$75.91
02:00 PM - 05:00 PM
$75.91
Choose your schedule
09:00 AM - 12:00 PM
$75.91
02:00 PM - 05:00 PM
$75.91
Choose your schedule
09:00 AM - 12:00 PM
$75.91
02:00 PM - 05:00 PM
$75.91
Choose your schedule
09:00 AM - 12:00 PM
$75.91
02:00 PM - 05:00 PM
$75.91
Choose your schedule
09:00 AM - 12:00 PM
$75.91
02:00 PM - 05:00 PM
$75.91
Choose your schedule
09:00 AM - 12:00 PM
$75.91
02:00 PM - 05:00 PM
$75.91
Choose your schedule
09:00 AM - 12:00 PM
$75.91
02:00 PM - 05:00 PM
$75.91
Choose your schedule
09:00 AM - 12:00 PM
$75.91
02:00 PM - 05:00 PM
$75.91
Choose your schedule
09:00 AM - 12:00 PM
$75.91
02:00 PM - 05:00 PM
$75.91
Choose your schedule
09:00 AM - 12:00 PM
$75.91
02:00 PM - 05:00 PM
$75.91
Choose your schedule
09:00 AM - 12:00 PM
$75.91
02:00 PM - 05:00 PM
$75.91
Choose your schedule
09:00 AM - 12:00 PM
$75.91
02:00 PM - 05:00 PM
$75.91
Choose your schedule
09:00 AM - 12:00 PM
$75.91
02:00 PM - 05:00 PM
$75.91
Choose your schedule
09:00 AM - 12:00 PM
$75.91
02:00 PM - 05:00 PM
$75.91
Choose your schedule
09:00 AM - 12:00 PM
$75.91
02:00 PM - 05:00 PM
$75.91
Choose your schedule
09:00 AM - 12:00 PM
$75.91
02:00 PM - 05:00 PM
$75.91
Choose your schedule
09:00 AM - 12:00 PM
$75.91
02:00 PM - 05:00 PM
$75.91
Choose your schedule
09:00 AM - 12:00 PM
$75.91
02:00 PM - 05:00 PM
$75.91
Choose your schedule
09:00 AM - 12:00 PM
$75.91
02:00 PM - 05:00 PM
$75.91
Choose your schedule
09:00 AM - 12:00 PM
$75.91
02:00 PM - 05:00 PM
$75.91
Choose your schedule
09:00 AM - 12:00 PM
$75.91
02:00 PM - 05:00 PM
$75.91
Choose your schedule
09:00 AM - 12:00 PM
$75.91
02:00 PM - 05:00 PM
$75.91
Choose your schedule
09:00 AM - 12:00 PM
$75.91
02:00 PM - 05:00 PM
$75.91
Choose your schedule
09:00 AM - 12:00 PM
$75.91
02:00 PM - 05:00 PM
$75.91
Choose your schedule
09:00 AM - 12:00 PM
$75.91
02:00 PM - 05:00 PM
$75.91
Choose your schedule
09:00 AM - 12:00 PM
$75.91
02:00 PM - 05:00 PM
$75.91
Choose your schedule
09:00 AM - 12:00 PM
$75.91
02:00 PM - 05:00 PM
$75.91
Choose your schedule
09:00 AM - 12:00 PM
$75.91
02:00 PM - 05:00 PM
$75.91
Choose your schedule
09:00 AM - 12:00 PM
$75.91
02:00 PM - 05:00 PM
$75.91
Choose your schedule
09:00 AM - 12:00 PM
$75.91
02:00 PM - 05:00 PM
$75.91
Choose your schedule
09:00 AM - 12:00 PM
$75.91
02:00 PM - 05:00 PM
$75.91
Choose your schedule
09:00 AM - 12:00 PM
$75.91
02:00 PM - 05:00 PM
$75.91
Choose your schedule
09:00 AM - 12:00 PM
$75.91
02:00 PM - 05:00 PM
$75.91
Choose your schedule
09:00 AM - 12:00 PM
$75.91
02:00 PM - 05:00 PM
$75.91
Choose your schedule
09:00 AM - 12:00 PM
$75.91
02:00 PM - 05:00 PM
$75.91
Choose your schedule
09:00 AM - 12:00 PM
$75.91
02:00 PM - 05:00 PM
$75.91
Choose your schedule
09:00 AM - 12:00 PM
$75.91
02:00 PM - 05:00 PM
$75.91
Choose your schedule
09:00 AM - 12:00 PM
$75.91
02:00 PM - 05:00 PM
$75.91
Choose your schedule
09:00 AM - 12:00 PM
$75.91
02:00 PM - 05:00 PM
$75.91
Choose your schedule
09:00 AM - 12:00 PM
$75.91
02:00 PM - 05:00 PM
$75.91
Choose your schedule
09:00 AM - 12:00 PM
$75.91
02:00 PM - 05:00 PM
$75.91
Choose your schedule
09:00 AM - 12:00 PM
$75.91
02:00 PM - 05:00 PM
$75.91
Choose your schedule
09:00 AM - 12:00 PM
$75.91
02:00 PM - 05:00 PM
$75.91
Choose your schedule
09:00 AM - 12:00 PM
$75.91
02:00 PM - 05:00 PM
$75.91
Choose your schedule
09:00 AM - 12:00 PM
$75.91
02:00 PM - 05:00 PM
$75.91
Choose your schedule
09:00 AM - 12:00 PM
$75.91
02:00 PM - 05:00 PM
$75.91
Choose your schedule
09:00 AM - 12:00 PM
$75.91
02:00 PM - 05:00 PM
$75.91
Choose your schedule
09:00 AM - 12:00 PM
$75.91
Choose your schedule
09:00 AM - 12:00 PM
$75.91
02:00 PM - 05:00 PM
$75.91
Choose your schedule
09:00 AM - 12:00 PM
$75.91
02:00 PM - 05:00 PM
$75.91
Choose your schedule
09:00 AM - 12:00 PM
$75.91
02:00 PM - 05:00 PM
$75.91
Choose your schedule
09:00 AM - 12:00 PM
$75.91
02:00 PM - 05:00 PM
$75.91
Choose your schedule
09:00 AM - 12:00 PM
$75.91
02:00 PM - 05:00 PM
$75.91
Choose your schedule
09:00 AM - 12:00 PM
$75.91
02:00 PM - 05:00 PM
$75.91
Choose your schedule
09:00 AM - 12:00 PM
$75.91
02:00 PM - 05:00 PM
$75.91
Choose your schedule
09:00 AM - 12:00 PM
$75.91
02:00 PM - 05:00 PM
$75.91
Choose your schedule
09:00 AM - 12:00 PM
$75.91
02:00 PM - 05:00 PM
$75.91
Choose your schedule
09:00 AM - 12:00 PM
$75.91
02:00 PM - 05:00 PM
$75.91
Choose your schedule
09:00 AM - 12:00 PM
$75.91
02:00 PM - 05:00 PM
$75.91
Choose your schedule
09:00 AM - 12:00 PM
$75.91
02:00 PM - 05:00 PM
$75.91
Choose your schedule
09:00 AM - 12:00 PM
$75.91
02:00 PM - 05:00 PM
$75.91
Choose your schedule
09:00 AM - 12:00 PM
$75.91
02:00 PM - 05:00 PM
$75.91
Choose your schedule
09:00 AM - 12:00 PM
$75.91
02:00 PM - 05:00 PM
$75.91
Choose your schedule
09:00 AM - 12:00 PM
$75.91
02:00 PM - 05:00 PM
$75.91
Choose your schedule
09:00 AM - 12:00 PM
$75.91
02:00 PM - 05:00 PM
$75.91
Choose your schedule
09:00 AM - 12:00 PM
$75.91
02:00 PM - 05:00 PM
$75.91
Choose your schedule
09:00 AM - 12:00 PM
$75.91
02:00 PM - 05:00 PM
$75.91
Choose your schedule
09:00 AM - 12:00 PM
$75.91
02:00 PM - 05:00 PM
$75.91
Choose your schedule
09:00 AM - 12:00 PM
$75.91
02:00 PM - 05:00 PM
$75.91
Choose your schedule
09:00 AM - 12:00 PM
$75.91
02:00 PM - 05:00 PM
$75.91
Choose your schedule
09:00 AM - 12:00 PM
$75.91
02:00 PM - 05:00 PM
$75.91
Choose your schedule
09:00 AM - 12:00 PM
$75.91
02:00 PM - 05:00 PM
$75.91
Choose your schedule
09:00 AM - 12:00 PM
$75.91
02:00 PM - 05:00 PM
$75.91
Choose your schedule
09:00 AM - 12:00 PM
$75.91
02:00 PM - 05:00 PM
$75.91
Choose your schedule
09:00 AM - 12:00 PM
$75.91
02:00 PM - 05:00 PM
$75.91
Choose your schedule
09:00 AM - 12:00 PM
$75.91
02:00 PM - 05:00 PM
$75.91
Choose your schedule
09:00 AM - 12:00 PM
$75.91
02:00 PM - 05:00 PM
$75.91
Choose your schedule
09:00 AM - 12:00 PM
$75.91
02:00 PM - 05:00 PM
$75.91
Choose your schedule
09:00 AM - 12:00 PM
$75.91
02:00 PM - 05:00 PM
$75.91
Choose your schedule
09:00 AM - 12:00 PM
$75.91
02:00 PM - 05:00 PM
$75.91
Choose your schedule
09:00 AM - 12:00 PM
$75.91
02:00 PM - 05:00 PM
$75.91
Choose your schedule
09:00 AM - 12:00 PM
$75.91
02:00 PM - 05:00 PM
$75.91
Choose your schedule
09:00 AM - 12:00 PM
$75.91
02:00 PM - 05:00 PM
$75.91
Choose your schedule
09:00 AM - 12:00 PM
$75.91
02:00 PM - 05:00 PM
$75.91
Choose your schedule
09:00 AM - 12:00 PM
$75.91
02:00 PM - 05:00 PM
$75.91
Choose your schedule
09:00 AM - 12:00 PM
$75.91
02:00 PM - 05:00 PM
$75.91
Choose your schedule
09:00 AM - 12:00 PM
$75.91
02:00 PM - 05:00 PM
$75.91
About the Experience
A magnificent adventure trail!
Duration
2H to 3H
About
Dark Mysteries, it´s located in the interior part of Terceira Island, and just like the name says, it´s a must-do hiking trail. Counts with the natural beauty of the Dark Lagoon, Gaspar´s Mountain and visiting vulcanic domes.
Highlights
Passage through the forest

Lagoa do Negro

Vale Fundo

View over Pico Gaspar
Included:
Tour guide

Personal Accident Insurance

Pick up and Drop off in Angra do Heroísmo
Meeting point:
Our office in Angra do Heroísmo.
Pick-up: Included in the city center of Angra do Heroísmo. Other location, please meet us at our kiosk.
Terms and Conditions
Cancellations up to 2 days prior to activity.
Earn $500*
towards your next trip
Join our Travel Rewards program and receive $500 just for signing up! As a Travel Rewards Member, you'll receive exclusive offers and early access to special deals and sales.