Van Tours: West Coast Van Tour
Location: Terceira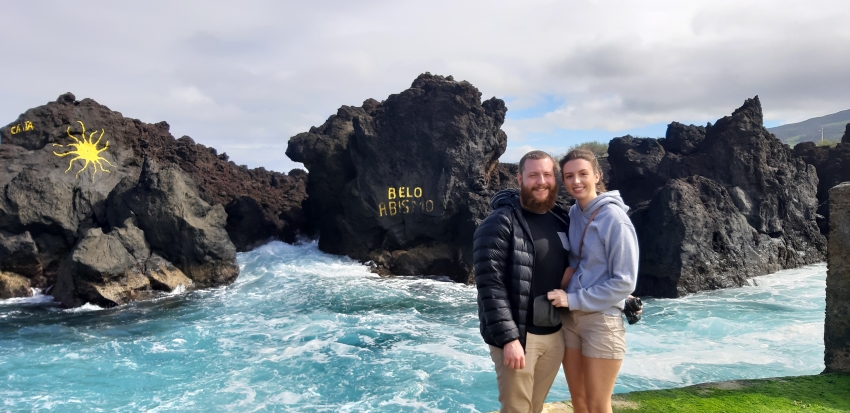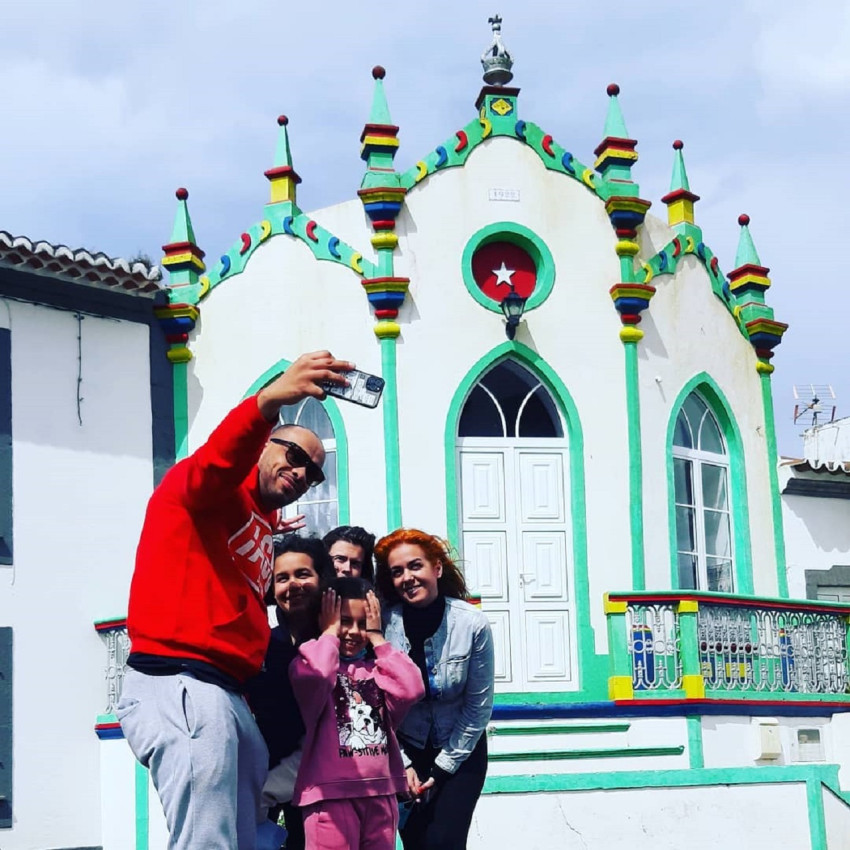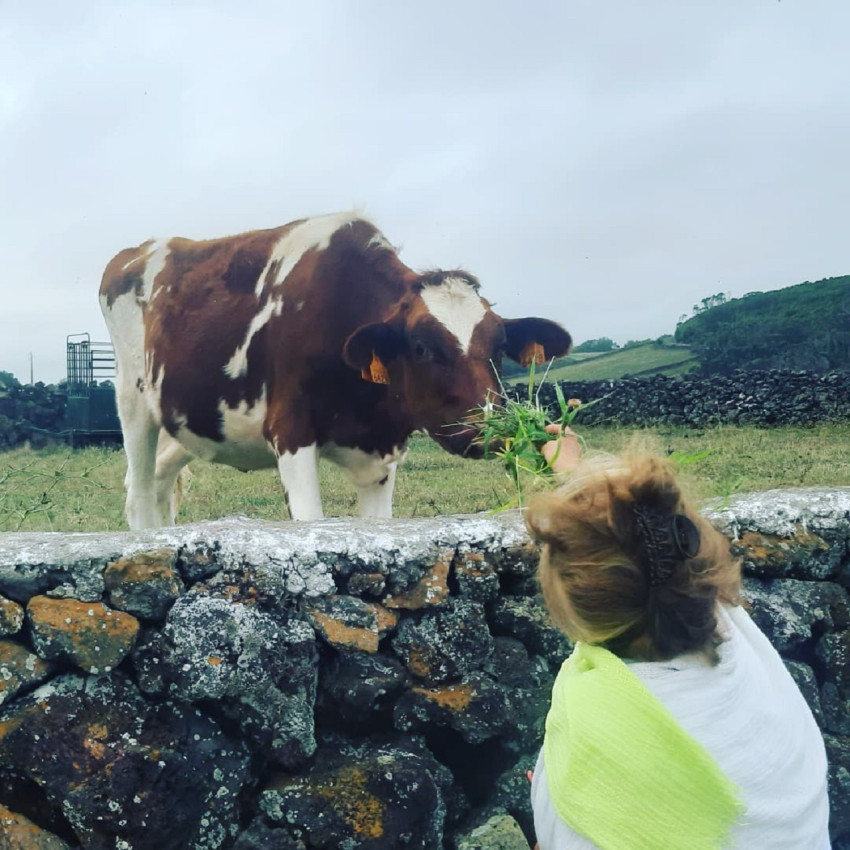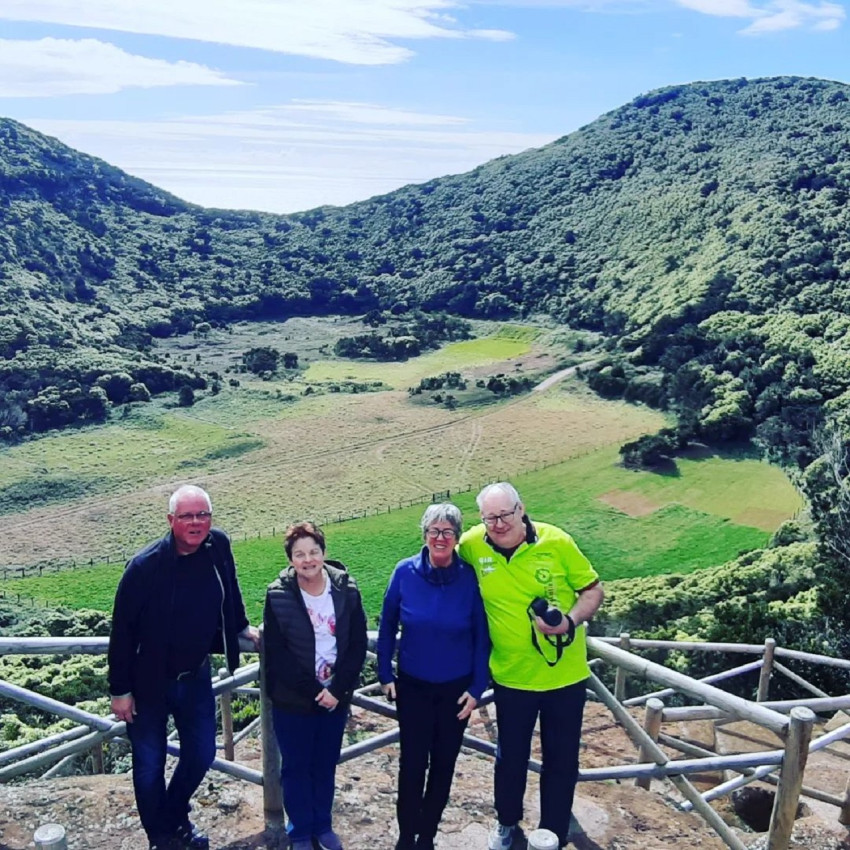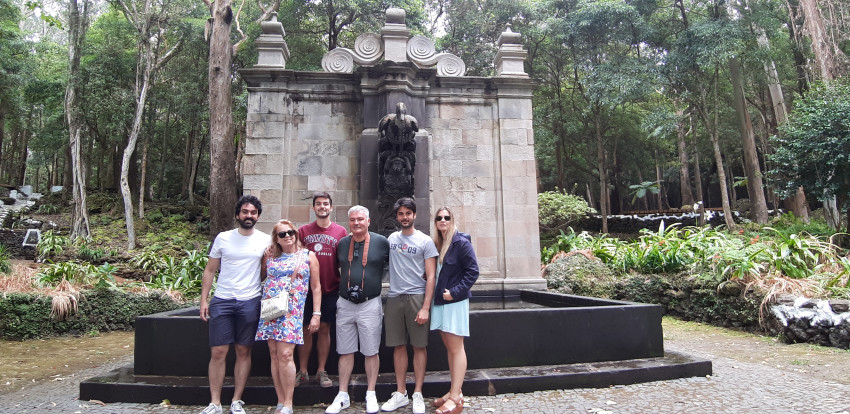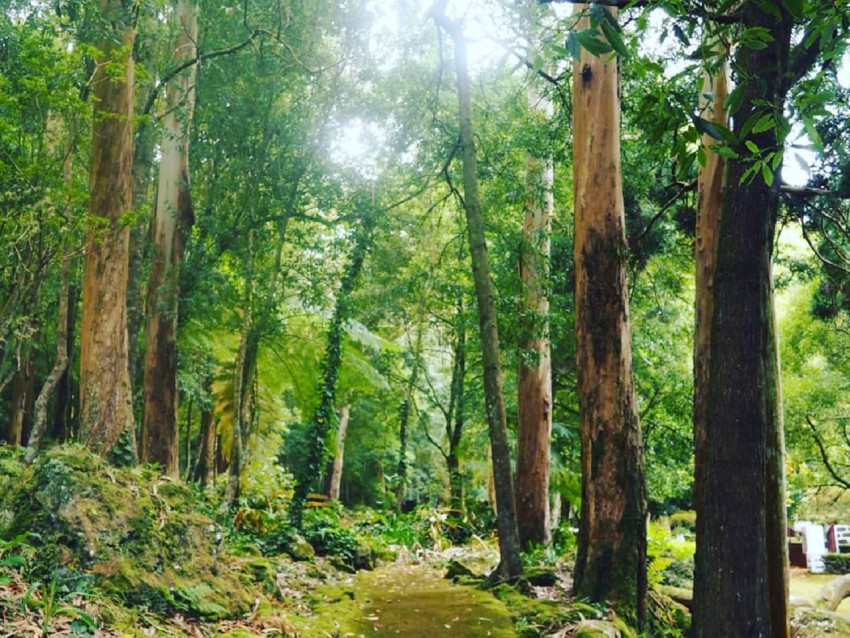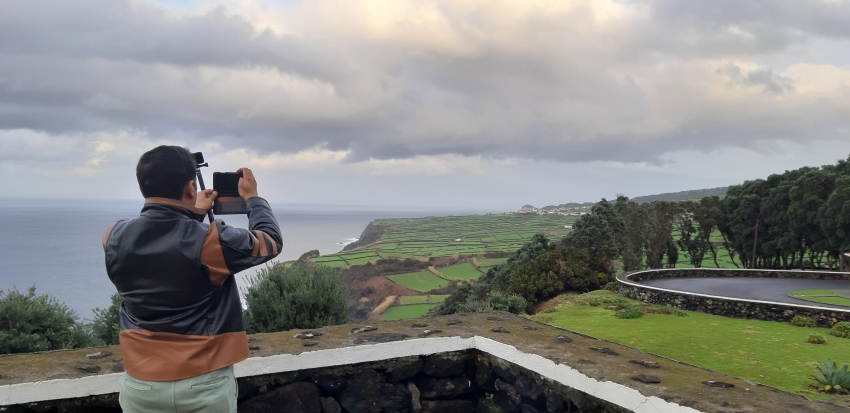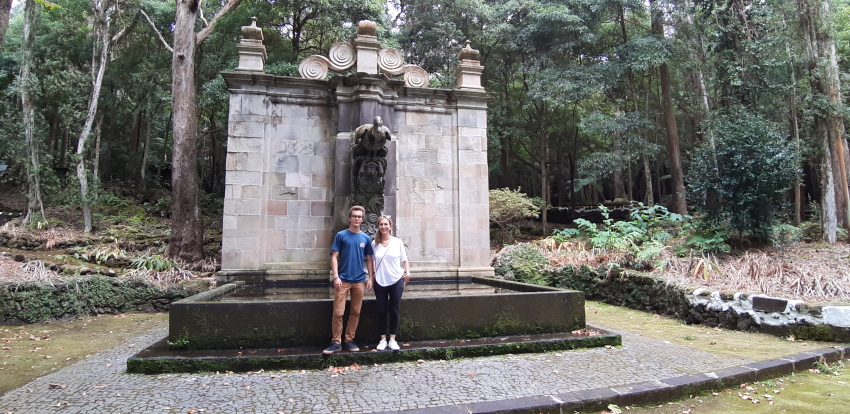 Choose your schedule
10:00 AM - 01:00 PM
$49.27
02:00 PM - 05:00 PM
$49.27
Choose your schedule
10:00 AM - 01:00 PM
$49.27
02:00 PM - 05:00 PM
$49.27
Choose your schedule
10:00 AM - 01:00 PM
$49.27
02:00 PM - 05:00 PM
$49.27
Choose your schedule
10:00 AM - 01:00 PM
$49.27
02:00 PM - 05:00 PM
$49.27
Choose your schedule
10:00 AM - 01:00 PM
$49.27
02:00 PM - 05:00 PM
$49.27
Choose your schedule
10:00 AM - 01:00 PM
$49.27
02:00 PM - 05:00 PM
$49.27
Choose your schedule
10:00 AM - 01:00 PM
$49.27
02:00 PM - 05:00 PM
$49.27
Choose your schedule
10:00 AM - 01:00 PM
$49.27
02:00 PM - 05:00 PM
$49.27
Choose your schedule
10:00 AM - 01:00 PM
$49.27
02:00 PM - 05:00 PM
$49.27
Choose your schedule
10:00 AM - 01:00 PM
$49.27
02:00 PM - 05:00 PM
$49.27
Choose your schedule
10:00 AM - 01:00 PM
$49.27
02:00 PM - 05:00 PM
$49.27
Choose your schedule
10:00 AM - 01:00 PM
$49.27
02:00 PM - 05:00 PM
$49.27
Choose your schedule
10:00 AM - 01:00 PM
$49.27
02:00 PM - 05:00 PM
$49.27
Choose your schedule
10:00 AM - 01:00 PM
$49.27
02:00 PM - 05:00 PM
$49.27
Choose your schedule
10:00 AM - 01:00 PM
$49.27
02:00 PM - 05:00 PM
$49.27
Choose your schedule
10:00 AM - 01:00 PM
$49.27
02:00 PM - 05:00 PM
$49.27
Choose your schedule
10:00 AM - 01:00 PM
$49.27
02:00 PM - 05:00 PM
$49.27
Choose your schedule
10:00 AM - 01:00 PM
$49.27
02:00 PM - 05:00 PM
$49.27
Choose your schedule
10:00 AM - 01:00 PM
$49.27
02:00 PM - 05:00 PM
$49.27
Choose your schedule
10:00 AM - 01:00 PM
$49.27
02:00 PM - 05:00 PM
$49.27
Choose your schedule
10:00 AM - 01:00 PM
$49.27
02:00 PM - 05:00 PM
$49.27
Choose your schedule
10:00 AM - 01:00 PM
$49.27
02:00 PM - 05:00 PM
$49.27
Choose your schedule
10:00 AM - 01:00 PM
$49.27
02:00 PM - 05:00 PM
$49.27
Choose your schedule
10:00 AM - 01:00 PM
$49.27
02:00 PM - 05:00 PM
$49.27
Choose your schedule
10:00 AM - 01:00 PM
$49.27
02:00 PM - 05:00 PM
$49.27
Choose your schedule
10:00 AM - 01:00 PM
$49.27
02:00 PM - 05:00 PM
$49.27
Choose your schedule
10:00 AM - 01:00 PM
$49.27
02:00 PM - 05:00 PM
$49.27
Choose your schedule
10:00 AM - 01:00 PM
$49.27
02:00 PM - 05:00 PM
$49.27
Choose your schedule
10:00 AM - 01:00 PM
$49.27
02:00 PM - 05:00 PM
$49.27
Choose your schedule
10:00 AM - 01:00 PM
$49.27
02:00 PM - 05:00 PM
$49.27
Choose your schedule
10:00 AM - 01:00 PM
$49.27
02:00 PM - 05:00 PM
$49.27
Choose your schedule
10:00 AM - 01:00 PM
$49.27
02:00 PM - 05:00 PM
$49.27
Choose your schedule
10:00 AM - 01:00 PM
$49.27
02:00 PM - 05:00 PM
$49.27
Choose your schedule
10:00 AM - 01:00 PM
$49.27
02:00 PM - 05:00 PM
$49.27
Choose your schedule
10:00 AM - 01:00 PM
$49.27
02:00 PM - 05:00 PM
$49.27
Choose your schedule
10:00 AM - 01:00 PM
$49.27
02:00 PM - 05:00 PM
$49.27
Choose your schedule
10:00 AM - 01:00 PM
$49.27
02:00 PM - 05:00 PM
$49.27
Choose your schedule
10:00 AM - 01:00 PM
$49.27
02:00 PM - 05:00 PM
$49.27
Choose your schedule
10:00 AM - 01:00 PM
$49.27
02:00 PM - 05:00 PM
$49.27
Choose your schedule
10:00 AM - 01:00 PM
$49.27
02:00 PM - 05:00 PM
$49.27
Choose your schedule
10:00 AM - 01:00 PM
$49.27
02:00 PM - 05:00 PM
$49.27
Choose your schedule
10:00 AM - 01:00 PM
$49.27
02:00 PM - 05:00 PM
$49.27
Choose your schedule
10:00 AM - 01:00 PM
$49.27
02:00 PM - 05:00 PM
$49.27
Choose your schedule
10:00 AM - 01:00 PM
$49.27
02:00 PM - 05:00 PM
$49.27
Choose your schedule
10:00 AM - 01:00 PM
$49.27
02:00 PM - 05:00 PM
$49.27
Choose your schedule
10:00 AM - 01:00 PM
$49.27
02:00 PM - 05:00 PM
$49.27
Choose your schedule
10:00 AM - 01:00 PM
$49.27
02:00 PM - 05:00 PM
$49.27
Choose your schedule
10:00 AM - 01:00 PM
$49.27
02:00 PM - 05:00 PM
$49.27
Choose your schedule
10:00 AM - 01:00 PM
$49.27
02:00 PM - 05:00 PM
$49.27
Choose your schedule
10:00 AM - 01:00 PM
$49.27
02:00 PM - 05:00 PM
$49.27
Choose your schedule
10:00 AM - 01:00 PM
$49.27
02:00 PM - 05:00 PM
$49.27
Choose your schedule
10:00 AM - 01:00 PM
$49.27
02:00 PM - 05:00 PM
$49.27
Choose your schedule
10:00 AM - 01:00 PM
$49.27
02:00 PM - 05:00 PM
$49.27
Choose your schedule
10:00 AM - 01:00 PM
$49.27
02:00 PM - 05:00 PM
$49.27
Choose your schedule
10:00 AM - 01:00 PM
$49.27
02:00 PM - 05:00 PM
$49.27
Choose your schedule
10:00 AM - 01:00 PM
$49.27
02:00 PM - 05:00 PM
$49.27
Choose your schedule
10:00 AM - 01:00 PM
$49.27
02:00 PM - 05:00 PM
$49.27
Choose your schedule
10:00 AM - 01:00 PM
$49.27
02:00 PM - 05:00 PM
$49.27
Choose your schedule
10:00 AM - 01:00 PM
$49.27
02:00 PM - 05:00 PM
$49.27
Choose your schedule
10:00 AM - 01:00 PM
$49.27
02:00 PM - 05:00 PM
$49.27
Choose your schedule
10:00 AM - 01:00 PM
$49.27
02:00 PM - 05:00 PM
$49.27
Choose your schedule
10:00 AM - 01:00 PM
$49.27
02:00 PM - 05:00 PM
$49.27
Choose your schedule
10:00 AM - 01:00 PM
$49.27
02:00 PM - 05:00 PM
$49.27
Choose your schedule
10:00 AM - 01:00 PM
$49.27
02:00 PM - 05:00 PM
$49.27
Choose your schedule
10:00 AM - 01:00 PM
$49.27
02:00 PM - 05:00 PM
$49.27
Choose your schedule
10:00 AM - 01:00 PM
$49.27
02:00 PM - 05:00 PM
$49.27
Choose your schedule
10:00 AM - 01:00 PM
$49.27
02:00 PM - 05:00 PM
$49.27
Choose your schedule
10:00 AM - 01:00 PM
$49.27
02:00 PM - 05:00 PM
$49.27
Choose your schedule
10:00 AM - 01:00 PM
$49.27
02:00 PM - 05:00 PM
$49.27
Choose your schedule
10:00 AM - 01:00 PM
$49.27
02:00 PM - 05:00 PM
$49.27
Choose your schedule
10:00 AM - 01:00 PM
$49.27
02:00 PM - 05:00 PM
$49.27
Choose your schedule
10:00 AM - 01:00 PM
$49.27
02:00 PM - 05:00 PM
$49.27
Choose your schedule
10:00 AM - 01:00 PM
$49.27
02:00 PM - 05:00 PM
$49.27
Choose your schedule
10:00 AM - 01:00 PM
$49.27
02:00 PM - 05:00 PM
$49.27
Choose your schedule
10:00 AM - 01:00 PM
$49.27
02:00 PM - 05:00 PM
$49.27
Choose your schedule
10:00 AM - 01:00 PM
$49.27
02:00 PM - 05:00 PM
$49.27
Choose your schedule
10:00 AM - 01:00 PM
$49.27
02:00 PM - 05:00 PM
$49.27
Choose your schedule
10:00 AM - 01:00 PM
$49.27
02:00 PM - 05:00 PM
$49.27
Choose your schedule
10:00 AM - 01:00 PM
$49.27
02:00 PM - 05:00 PM
$49.27
Choose your schedule
10:00 AM - 01:00 PM
$49.27
02:00 PM - 05:00 PM
$49.27
Choose your schedule
10:00 AM - 01:00 PM
$49.27
02:00 PM - 05:00 PM
$49.27
Choose your schedule
10:00 AM - 01:00 PM
$49.27
02:00 PM - 05:00 PM
$49.27
Choose your schedule
10:00 AM - 01:00 PM
$49.27
02:00 PM - 05:00 PM
$49.27
Choose your schedule
10:00 AM - 01:00 PM
$49.27
02:00 PM - 05:00 PM
$49.27
Choose your schedule
10:00 AM - 01:00 PM
$49.27
02:00 PM - 05:00 PM
$49.27
Choose your schedule
10:00 AM - 01:00 PM
$49.27
02:00 PM - 05:00 PM
$49.27
Choose your schedule
10:00 AM - 01:00 PM
$49.27
02:00 PM - 05:00 PM
$49.27
Choose your schedule
10:00 AM - 01:00 PM
$49.27
02:00 PM - 05:00 PM
$49.27
Choose your schedule
10:00 AM - 01:00 PM
$49.27
02:00 PM - 05:00 PM
$49.27
Choose your schedule
10:00 AM - 01:00 PM
$49.27
02:00 PM - 05:00 PM
$49.27
Choose your schedule
10:00 AM - 01:00 PM
$49.27
02:00 PM - 05:00 PM
$49.27
Choose your schedule
10:00 AM - 01:00 PM
$49.27
02:00 PM - 05:00 PM
$49.27
Choose your schedule
10:00 AM - 01:00 PM
$49.27
02:00 PM - 05:00 PM
$49.27
Choose your schedule
10:00 AM - 01:00 PM
$49.27
02:00 PM - 05:00 PM
$49.27
Choose your schedule
10:00 AM - 01:00 PM
$49.27
02:00 PM - 05:00 PM
$49.27
Choose your schedule
10:00 AM - 01:00 PM
$49.27
02:00 PM - 05:00 PM
$49.27
Choose your schedule
10:00 AM - 01:00 PM
$49.27
02:00 PM - 05:00 PM
$49.27
Choose your schedule
10:00 AM - 01:00 PM
$49.27
02:00 PM - 05:00 PM
$49.27
Choose your schedule
10:00 AM - 01:00 PM
$49.27
02:00 PM - 05:00 PM
$49.27
Choose your schedule
10:00 AM - 01:00 PM
$49.27
02:00 PM - 05:00 PM
$49.27
Choose your schedule
10:00 AM - 01:00 PM
$49.27
02:00 PM - 05:00 PM
$49.27
Choose your schedule
10:00 AM - 01:00 PM
$49.27
02:00 PM - 05:00 PM
$49.27
Choose your schedule
10:00 AM - 01:00 PM
$49.27
02:00 PM - 05:00 PM
$49.27
Choose your schedule
10:00 AM - 01:00 PM
$49.27
02:00 PM - 05:00 PM
$49.27
Choose your schedule
10:00 AM - 01:00 PM
$49.27
02:00 PM - 05:00 PM
$49.27
Choose your schedule
10:00 AM - 01:00 PM
$49.27
02:00 PM - 05:00 PM
$49.27
Choose your schedule
10:00 AM - 01:00 PM
$49.27
02:00 PM - 05:00 PM
$49.27
Choose your schedule
10:00 AM - 01:00 PM
$49.27
02:00 PM - 05:00 PM
$49.27
Choose your schedule
10:00 AM - 01:00 PM
$49.27
02:00 PM - 05:00 PM
$49.27
Choose your schedule
10:00 AM - 01:00 PM
$49.27
02:00 PM - 05:00 PM
$49.27
Choose your schedule
10:00 AM - 01:00 PM
$49.27
02:00 PM - 05:00 PM
$49.27
Choose your schedule
10:00 AM - 01:00 PM
$49.27
02:00 PM - 05:00 PM
$49.27
Choose your schedule
10:00 AM - 01:00 PM
$49.27
02:00 PM - 05:00 PM
$49.27
Choose your schedule
10:00 AM - 01:00 PM
$49.27
02:00 PM - 05:00 PM
$49.27
Choose your schedule
10:00 AM - 01:00 PM
$49.27
02:00 PM - 05:00 PM
$49.27
Choose your schedule
10:00 AM - 01:00 PM
$49.27
02:00 PM - 05:00 PM
$49.27
Choose your schedule
10:00 AM - 01:00 PM
$49.27
02:00 PM - 05:00 PM
$49.27
Choose your schedule
10:00 AM - 01:00 PM
$49.27
02:00 PM - 05:00 PM
$49.27
Choose your schedule
10:00 AM - 01:00 PM
$49.27
02:00 PM - 05:00 PM
$49.27
Choose your schedule
10:00 AM - 01:00 PM
$49.27
02:00 PM - 05:00 PM
$49.27
Choose your schedule
10:00 AM - 01:00 PM
$49.27
02:00 PM - 05:00 PM
$49.27
Choose your schedule
10:00 AM - 01:00 PM
$49.27
02:00 PM - 05:00 PM
$49.27
Choose your schedule
10:00 AM - 01:00 PM
$49.27
02:00 PM - 05:00 PM
$49.27
Choose your schedule
10:00 AM - 01:00 PM
$49.27
02:00 PM - 05:00 PM
$49.27
Choose your schedule
10:00 AM - 01:00 PM
$49.27
02:00 PM - 05:00 PM
$49.27
Choose your schedule
10:00 AM - 01:00 PM
$49.27
02:00 PM - 05:00 PM
$49.27
Choose your schedule
10:00 AM - 01:00 PM
$49.27
02:00 PM - 05:00 PM
$49.27
Choose your schedule
10:00 AM - 01:00 PM
$49.27
02:00 PM - 05:00 PM
$49.27
Choose your schedule
10:00 AM - 01:00 PM
$49.27
02:00 PM - 05:00 PM
$49.27
Choose your schedule
10:00 AM - 01:00 PM
$49.27
02:00 PM - 05:00 PM
$49.27
Choose your schedule
10:00 AM - 01:00 PM
$49.27
02:00 PM - 05:00 PM
$49.27
Choose your schedule
10:00 AM - 01:00 PM
$49.27
02:00 PM - 05:00 PM
$49.27
Choose your schedule
10:00 AM - 01:00 PM
$49.27
02:00 PM - 05:00 PM
$49.27
Choose your schedule
10:00 AM - 01:00 PM
$49.27
02:00 PM - 05:00 PM
$49.27
Choose your schedule
10:00 AM - 01:00 PM
$49.27
02:00 PM - 05:00 PM
$49.27
Choose your schedule
10:00 AM - 01:00 PM
$49.27
02:00 PM - 05:00 PM
$49.27
Choose your schedule
10:00 AM - 01:00 PM
$49.27
02:00 PM - 05:00 PM
$49.27
Choose your schedule
10:00 AM - 01:00 PM
$49.27
02:00 PM - 05:00 PM
$49.27
Choose your schedule
10:00 AM - 01:00 PM
$49.27
02:00 PM - 05:00 PM
$49.27
Choose your schedule
10:00 AM - 01:00 PM
$49.27
02:00 PM - 05:00 PM
$49.27
Choose your schedule
10:00 AM - 01:00 PM
$49.27
02:00 PM - 05:00 PM
$49.27
Choose your schedule
10:00 AM - 01:00 PM
$49.27
02:00 PM - 05:00 PM
$49.27
Choose your schedule
10:00 AM - 01:00 PM
$49.27
02:00 PM - 05:00 PM
$49.27
Choose your schedule
10:00 AM - 01:00 PM
$49.27
02:00 PM - 05:00 PM
$49.27
Choose your schedule
10:00 AM - 01:00 PM
$49.27
02:00 PM - 05:00 PM
$49.27
Choose your schedule
10:00 AM - 01:00 PM
$49.27
02:00 PM - 05:00 PM
$49.27
Choose your schedule
10:00 AM - 01:00 PM
$49.27
02:00 PM - 05:00 PM
$49.27
Choose your schedule
10:00 AM - 01:00 PM
$49.27
02:00 PM - 05:00 PM
$49.27
Choose your schedule
10:00 AM - 01:00 PM
$49.27
02:00 PM - 05:00 PM
$49.27
Choose your schedule
10:00 AM - 01:00 PM
$49.27
02:00 PM - 05:00 PM
$49.27
Choose your schedule
10:00 AM - 01:00 PM
$49.27
02:00 PM - 05:00 PM
$49.27
Choose your schedule
10:00 AM - 01:00 PM
$49.27
02:00 PM - 05:00 PM
$49.27
Choose your schedule
10:00 AM - 01:00 PM
$49.27
02:00 PM - 05:00 PM
$49.27
Choose your schedule
10:00 AM - 01:00 PM
$49.27
02:00 PM - 05:00 PM
$49.27
Choose your schedule
10:00 AM - 01:00 PM
$49.27
02:00 PM - 05:00 PM
$49.27
Choose your schedule
10:00 AM - 01:00 PM
$49.27
02:00 PM - 05:00 PM
$49.27
Choose your schedule
10:00 AM - 01:00 PM
$49.27
02:00 PM - 05:00 PM
$49.27
Choose your schedule
10:00 AM - 01:00 PM
$49.27
02:00 PM - 05:00 PM
$49.27
Choose your schedule
10:00 AM - 01:00 PM
$49.27
02:00 PM - 05:00 PM
$49.27
Choose your schedule
10:00 AM - 01:00 PM
$49.27
02:00 PM - 05:00 PM
$49.27
Choose your schedule
10:00 AM - 01:00 PM
$49.27
02:00 PM - 05:00 PM
$49.27
Choose your schedule
10:00 AM - 01:00 PM
$49.27
02:00 PM - 05:00 PM
$49.27
Choose your schedule
10:00 AM - 01:00 PM
$49.27
02:00 PM - 05:00 PM
$49.27
Choose your schedule
10:00 AM - 01:00 PM
$49.27
02:00 PM - 05:00 PM
$49.27
Choose your schedule
10:00 AM - 01:00 PM
$49.27
02:00 PM - 05:00 PM
$49.27
Choose your schedule
10:00 AM - 01:00 PM
$49.27
02:00 PM - 05:00 PM
$49.27
Choose your schedule
10:00 AM - 01:00 PM
$49.27
02:00 PM - 05:00 PM
$49.27
Choose your schedule
10:00 AM - 01:00 PM
$49.27
02:00 PM - 05:00 PM
$49.27
Choose your schedule
10:00 AM - 01:00 PM
$49.27
02:00 PM - 05:00 PM
$49.27
Choose your schedule
10:00 AM - 01:00 PM
$49.27
02:00 PM - 05:00 PM
$49.27
Choose your schedule
10:00 AM - 01:00 PM
$49.27
02:00 PM - 05:00 PM
$49.27
Choose your schedule
10:00 AM - 01:00 PM
$49.27
02:00 PM - 05:00 PM
$49.27
Choose your schedule
10:00 AM - 01:00 PM
$49.27
02:00 PM - 05:00 PM
$49.27
Choose your schedule
10:00 AM - 01:00 PM
$49.27
02:00 PM - 05:00 PM
$49.27
Choose your schedule
10:00 AM - 01:00 PM
$49.27
02:00 PM - 05:00 PM
$49.27
Choose your schedule
10:00 AM - 01:00 PM
$49.27
02:00 PM - 05:00 PM
$49.27
Choose your schedule
10:00 AM - 01:00 PM
$49.27
02:00 PM - 05:00 PM
$49.27
Choose your schedule
10:00 AM - 01:00 PM
$49.27
02:00 PM - 05:00 PM
$49.27
Choose your schedule
10:00 AM - 01:00 PM
$49.27
02:00 PM - 05:00 PM
$49.27
Choose your schedule
10:00 AM - 01:00 PM
$49.27
02:00 PM - 05:00 PM
$49.27
Choose your schedule
10:00 AM - 01:00 PM
$49.27
02:00 PM - 05:00 PM
$49.27
Choose your schedule
10:00 AM - 01:00 PM
$49.27
02:00 PM - 05:00 PM
$49.27
Choose your schedule
10:00 AM - 01:00 PM
$49.27
02:00 PM - 05:00 PM
$49.27
Choose your schedule
10:00 AM - 01:00 PM
$49.27
02:00 PM - 05:00 PM
$49.27
Choose your schedule
10:00 AM - 01:00 PM
$49.27
02:00 PM - 05:00 PM
$49.27
Choose your schedule
10:00 AM - 01:00 PM
$49.27
02:00 PM - 05:00 PM
$49.27
Choose your schedule
10:00 AM - 01:00 PM
$49.27
02:00 PM - 05:00 PM
$49.27
Choose your schedule
10:00 AM - 01:00 PM
$49.27
02:00 PM - 05:00 PM
$49.27
Choose your schedule
10:00 AM - 01:00 PM
$49.27
02:00 PM - 05:00 PM
$49.27
Choose your schedule
10:00 AM - 01:00 PM
$49.27
02:00 PM - 05:00 PM
$49.27
Choose your schedule
10:00 AM - 01:00 PM
$49.27
02:00 PM - 05:00 PM
$49.27
Choose your schedule
10:00 AM - 01:00 PM
$49.27
02:00 PM - 05:00 PM
$49.27
Choose your schedule
10:00 AM - 01:00 PM
$49.27
02:00 PM - 05:00 PM
$49.27
Choose your schedule
10:00 AM - 01:00 PM
$49.27
02:00 PM - 05:00 PM
$49.27
Choose your schedule
10:00 AM - 01:00 PM
$49.27
02:00 PM - 05:00 PM
$49.27
Choose your schedule
10:00 AM - 01:00 PM
$49.27
02:00 PM - 05:00 PM
$49.27
Choose your schedule
10:00 AM - 01:00 PM
$49.27
02:00 PM - 05:00 PM
$49.27
Choose your schedule
10:00 AM - 01:00 PM
$49.27
02:00 PM - 05:00 PM
$49.27
Choose your schedule
10:00 AM - 01:00 PM
$49.27
02:00 PM - 05:00 PM
$49.27
Choose your schedule
10:00 AM - 01:00 PM
$49.27
02:00 PM - 05:00 PM
$49.27
Choose your schedule
10:00 AM - 01:00 PM
$49.27
02:00 PM - 05:00 PM
$49.27
Choose your schedule
10:00 AM - 01:00 PM
$49.27
02:00 PM - 05:00 PM
$49.27
Choose your schedule
10:00 AM - 01:00 PM
$49.27
02:00 PM - 05:00 PM
$49.27
Choose your schedule
10:00 AM - 01:00 PM
$49.27
02:00 PM - 05:00 PM
$49.27
Choose your schedule
10:00 AM - 01:00 PM
$49.27
02:00 PM - 05:00 PM
$49.27
Choose your schedule
10:00 AM - 01:00 PM
$49.27
02:00 PM - 05:00 PM
$49.27
Choose your schedule
10:00 AM - 01:00 PM
$49.27
02:00 PM - 05:00 PM
$49.27
Choose your schedule
10:00 AM - 01:00 PM
$49.27
02:00 PM - 05:00 PM
$49.27
Choose your schedule
10:00 AM - 01:00 PM
$49.27
02:00 PM - 05:00 PM
$49.27
Choose your schedule
10:00 AM - 01:00 PM
$49.27
02:00 PM - 05:00 PM
$49.27
Choose your schedule
10:00 AM - 01:00 PM
$49.27
02:00 PM - 05:00 PM
$49.27
Choose your schedule
10:00 AM - 01:00 PM
$49.27
02:00 PM - 05:00 PM
$49.27
Choose your schedule
10:00 AM - 01:00 PM
$49.27
02:00 PM - 05:00 PM
$49.27
Choose your schedule
10:00 AM - 01:00 PM
$49.27
02:00 PM - 05:00 PM
$49.27
Choose your schedule
10:00 AM - 01:00 PM
$49.27
02:00 PM - 05:00 PM
$49.27
Choose your schedule
10:00 AM - 01:00 PM
$49.27
02:00 PM - 05:00 PM
$49.27
Choose your schedule
10:00 AM - 01:00 PM
$49.27
02:00 PM - 05:00 PM
$49.27
Choose your schedule
10:00 AM - 01:00 PM
$49.27
02:00 PM - 05:00 PM
$49.27
Choose your schedule
10:00 AM - 01:00 PM
$49.27
02:00 PM - 05:00 PM
$49.27
Choose your schedule
10:00 AM - 01:00 PM
$49.27
02:00 PM - 05:00 PM
$49.27
Choose your schedule
10:00 AM - 01:00 PM
$49.27
02:00 PM - 05:00 PM
$49.27
Choose your schedule
10:00 AM - 01:00 PM
$49.27
02:00 PM - 05:00 PM
$49.27
Choose your schedule
10:00 AM - 01:00 PM
$49.27
02:00 PM - 05:00 PM
$49.27
Choose your schedule
10:00 AM - 01:00 PM
$49.27
02:00 PM - 05:00 PM
$49.27
Choose your schedule
10:00 AM - 01:00 PM
$49.27
02:00 PM - 05:00 PM
$49.27
Choose your schedule
10:00 AM - 01:00 PM
$49.27
02:00 PM - 05:00 PM
$49.27
Choose your schedule
10:00 AM - 01:00 PM
$49.27
02:00 PM - 05:00 PM
$49.27
Choose your schedule
10:00 AM - 01:00 PM
$49.27
02:00 PM - 05:00 PM
$49.27
Choose your schedule
10:00 AM - 01:00 PM
$49.27
02:00 PM - 05:00 PM
$49.27
Choose your schedule
10:00 AM - 01:00 PM
$49.27
02:00 PM - 05:00 PM
$49.27
Choose your schedule
10:00 AM - 01:00 PM
$49.27
02:00 PM - 05:00 PM
$49.27
Choose your schedule
10:00 AM - 01:00 PM
$49.27
02:00 PM - 05:00 PM
$49.27
Choose your schedule
10:00 AM - 01:00 PM
$49.27
02:00 PM - 05:00 PM
$49.27
Choose your schedule
10:00 AM - 01:00 PM
$49.27
02:00 PM - 05:00 PM
$49.27
Choose your schedule
10:00 AM - 01:00 PM
$49.27
02:00 PM - 05:00 PM
$49.27
Choose your schedule
10:00 AM - 01:00 PM
$49.27
02:00 PM - 05:00 PM
$49.27
Choose your schedule
10:00 AM - 01:00 PM
$49.27
02:00 PM - 05:00 PM
$49.27
Choose your schedule
10:00 AM - 01:00 PM
$49.27
02:00 PM - 05:00 PM
$49.27
Choose your schedule
10:00 AM - 01:00 PM
$49.27
02:00 PM - 05:00 PM
$49.27
Choose your schedule
10:00 AM - 01:00 PM
$49.27
02:00 PM - 05:00 PM
$49.27
Choose your schedule
10:00 AM - 01:00 PM
$49.27
02:00 PM - 05:00 PM
$49.27
Choose your schedule
10:00 AM - 01:00 PM
$49.27
02:00 PM - 05:00 PM
$49.27
Choose your schedule
10:00 AM - 01:00 PM
$49.27
02:00 PM - 05:00 PM
$49.27
Choose your schedule
10:00 AM - 01:00 PM
$49.27
02:00 PM - 05:00 PM
$49.27
Choose your schedule
10:00 AM - 01:00 PM
$49.27
02:00 PM - 05:00 PM
$49.27
Choose your schedule
10:00 AM - 01:00 PM
$49.27
02:00 PM - 05:00 PM
$49.27
Choose your schedule
10:00 AM - 01:00 PM
$49.27
02:00 PM - 05:00 PM
$49.27
Choose your schedule
10:00 AM - 01:00 PM
$49.27
02:00 PM - 05:00 PM
$49.27
Choose your schedule
10:00 AM - 01:00 PM
$49.27
02:00 PM - 05:00 PM
$49.27
Choose your schedule
10:00 AM - 01:00 PM
$49.27
02:00 PM - 05:00 PM
$49.27
Choose your schedule
10:00 AM - 01:00 PM
$49.27
02:00 PM - 05:00 PM
$49.27
Choose your schedule
10:00 AM - 01:00 PM
$49.27
02:00 PM - 05:00 PM
$49.27
Choose your schedule
10:00 AM - 01:00 PM
$49.27
02:00 PM - 05:00 PM
$49.27
Choose your schedule
10:00 AM - 01:00 PM
$49.27
02:00 PM - 05:00 PM
$49.27
Choose your schedule
10:00 AM - 01:00 PM
$49.27
02:00 PM - 05:00 PM
$49.27
Choose your schedule
10:00 AM - 01:00 PM
$49.27
02:00 PM - 05:00 PM
$49.27
Choose your schedule
10:00 AM - 01:00 PM
$49.27
02:00 PM - 05:00 PM
$49.27
Choose your schedule
10:00 AM - 01:00 PM
$49.27
02:00 PM - 05:00 PM
$49.27
Choose your schedule
10:00 AM - 01:00 PM
$49.27
02:00 PM - 05:00 PM
$49.27
Choose your schedule
10:00 AM - 01:00 PM
$49.27
02:00 PM - 05:00 PM
$49.27
Choose your schedule
10:00 AM - 01:00 PM
$49.27
02:00 PM - 05:00 PM
$49.27
Choose your schedule
10:00 AM - 01:00 PM
$49.27
02:00 PM - 05:00 PM
$49.27
Choose your schedule
10:00 AM - 01:00 PM
$49.27
02:00 PM - 05:00 PM
$49.27
Choose your schedule
10:00 AM - 01:00 PM
$49.27
02:00 PM - 05:00 PM
$49.27
Choose your schedule
10:00 AM - 01:00 PM
$49.27
02:00 PM - 05:00 PM
$49.27
Choose your schedule
10:00 AM - 01:00 PM
$49.27
02:00 PM - 05:00 PM
$49.27
Choose your schedule
10:00 AM - 01:00 PM
$49.27
02:00 PM - 05:00 PM
$49.27
Choose your schedule
10:00 AM - 01:00 PM
$49.27
02:00 PM - 05:00 PM
$49.27
Choose your schedule
10:00 AM - 01:00 PM
$49.27
02:00 PM - 05:00 PM
$49.27
Choose your schedule
10:00 AM - 01:00 PM
$49.27
02:00 PM - 05:00 PM
$49.27
Choose your schedule
10:00 AM - 01:00 PM
$49.27
02:00 PM - 05:00 PM
$49.27
Choose your schedule
10:00 AM - 01:00 PM
$49.27
02:00 PM - 05:00 PM
$49.27
Choose your schedule
10:00 AM - 01:00 PM
$49.27
02:00 PM - 05:00 PM
$49.27
Choose your schedule
10:00 AM - 01:00 PM
$49.27
02:00 PM - 05:00 PM
$49.27
Choose your schedule
10:00 AM - 01:00 PM
$49.27
02:00 PM - 05:00 PM
$49.27
Choose your schedule
10:00 AM - 01:00 PM
$49.27
02:00 PM - 05:00 PM
$49.27
Choose your schedule
10:00 AM - 01:00 PM
$49.27
02:00 PM - 05:00 PM
$49.27
Choose your schedule
10:00 AM - 01:00 PM
$49.27
02:00 PM - 05:00 PM
$49.27
Choose your schedule
10:00 AM - 01:00 PM
$49.27
02:00 PM - 05:00 PM
$49.27
Choose your schedule
10:00 AM - 01:00 PM
$49.27
02:00 PM - 05:00 PM
$49.27
Choose your schedule
10:00 AM - 01:00 PM
$49.27
02:00 PM - 05:00 PM
$49.27
Choose your schedule
10:00 AM - 01:00 PM
$49.27
02:00 PM - 05:00 PM
$49.27
Choose your schedule
10:00 AM - 01:00 PM
$49.27
02:00 PM - 05:00 PM
$49.27
Choose your schedule
10:00 AM - 01:00 PM
$49.27
02:00 PM - 05:00 PM
$49.27
Choose your schedule
10:00 AM - 01:00 PM
$49.27
02:00 PM - 05:00 PM
$49.27
Choose your schedule
10:00 AM - 01:00 PM
$49.27
02:00 PM - 05:00 PM
$49.27
Choose your schedule
10:00 AM - 01:00 PM
$49.27
02:00 PM - 05:00 PM
$49.27
Choose your schedule
10:00 AM - 01:00 PM
$49.27
02:00 PM - 05:00 PM
$49.27
Choose your schedule
10:00 AM - 01:00 PM
$49.27
02:00 PM - 05:00 PM
$49.27
Choose your schedule
10:00 AM - 01:00 PM
$49.27
02:00 PM - 05:00 PM
$49.27
Choose your schedule
10:00 AM - 01:00 PM
$49.27
02:00 PM - 05:00 PM
$49.27
Choose your schedule
10:00 AM - 01:00 PM
$49.27
02:00 PM - 05:00 PM
$49.27
Choose your schedule
10:00 AM - 01:00 PM
$49.27
02:00 PM - 05:00 PM
$49.27
Choose your schedule
10:00 AM - 01:00 PM
$49.27
02:00 PM - 05:00 PM
$49.27
Choose your schedule
10:00 AM - 01:00 PM
$49.27
02:00 PM - 05:00 PM
$49.27
Choose your schedule
10:00 AM - 01:00 PM
$49.27
02:00 PM - 05:00 PM
$49.27
Choose your schedule
10:00 AM - 01:00 PM
$49.27
02:00 PM - 05:00 PM
$49.27
Choose your schedule
10:00 AM - 01:00 PM
$49.27
02:00 PM - 05:00 PM
$49.27
Choose your schedule
10:00 AM - 01:00 PM
$49.27
02:00 PM - 05:00 PM
$49.27
Choose your schedule
10:00 AM - 01:00 PM
$49.27
02:00 PM - 05:00 PM
$49.27
Choose your schedule
10:00 AM - 01:00 PM
$49.27
02:00 PM - 05:00 PM
$49.27
Choose your schedule
10:00 AM - 01:00 PM
$49.27
02:00 PM - 05:00 PM
$49.27
Choose your schedule
10:00 AM - 01:00 PM
$49.27
02:00 PM - 05:00 PM
$49.27
Choose your schedule
10:00 AM - 01:00 PM
$49.27
02:00 PM - 05:00 PM
$49.27
Choose your schedule
10:00 AM - 01:00 PM
$49.27
02:00 PM - 05:00 PM
$49.27
Choose your schedule
10:00 AM - 01:00 PM
$49.27
02:00 PM - 05:00 PM
$49.27
Choose your schedule
10:00 AM - 01:00 PM
$49.27
02:00 PM - 05:00 PM
$49.27
Choose your schedule
10:00 AM - 01:00 PM
$49.27
02:00 PM - 05:00 PM
$49.27
Choose your schedule
10:00 AM - 01:00 PM
$49.27
02:00 PM - 05:00 PM
$49.27
Choose your schedule
10:00 AM - 01:00 PM
$49.27
02:00 PM - 05:00 PM
$49.27
Choose your schedule
10:00 AM - 01:00 PM
$49.27
02:00 PM - 05:00 PM
$49.27
Choose your schedule
10:00 AM - 01:00 PM
$49.27
02:00 PM - 05:00 PM
$49.27
Choose your schedule
10:00 AM - 01:00 PM
$49.27
02:00 PM - 05:00 PM
$49.27
Choose your schedule
10:00 AM - 01:00 PM
$49.27
02:00 PM - 05:00 PM
$49.27
Choose your schedule
10:00 AM - 01:00 PM
$49.27
02:00 PM - 05:00 PM
$49.27
Choose your schedule
10:00 AM - 01:00 PM
$49.27
02:00 PM - 05:00 PM
$49.27
Choose your schedule
10:00 AM - 01:00 PM
$49.27
02:00 PM - 05:00 PM
$49.27
Choose your schedule
10:00 AM - 01:00 PM
$49.27
02:00 PM - 05:00 PM
$49.27
Choose your schedule
10:00 AM - 01:00 PM
$49.27
02:00 PM - 05:00 PM
$49.27
Choose your schedule
10:00 AM - 01:00 PM
$49.27
02:00 PM - 05:00 PM
$49.27
Choose your schedule
10:00 AM - 01:00 PM
$49.27
02:00 PM - 05:00 PM
$49.27
Choose your schedule
10:00 AM - 01:00 PM
$49.27
02:00 PM - 05:00 PM
$49.27
Choose your schedule
10:00 AM - 01:00 PM
$49.27
02:00 PM - 05:00 PM
$49.27
Choose your schedule
10:00 AM - 01:00 PM
$49.27
02:00 PM - 05:00 PM
$49.27
Choose your schedule
10:00 AM - 01:00 PM
$49.27
02:00 PM - 05:00 PM
$49.27
Choose your schedule
10:00 AM - 01:00 PM
$49.27
02:00 PM - 05:00 PM
$49.27
Choose your schedule
10:00 AM - 01:00 PM
$49.27
02:00 PM - 05:00 PM
$49.27
Choose your schedule
10:00 AM - 01:00 PM
$49.27
02:00 PM - 05:00 PM
$49.27
Choose your schedule
10:00 AM - 01:00 PM
$49.27
02:00 PM - 05:00 PM
$49.27
Choose your schedule
10:00 AM - 01:00 PM
$49.27
02:00 PM - 05:00 PM
$49.27
Choose your schedule
10:00 AM - 01:00 PM
$49.27
02:00 PM - 05:00 PM
$49.27
Choose your schedule
10:00 AM - 01:00 PM
$49.27
02:00 PM - 05:00 PM
$49.27
Choose your schedule
10:00 AM - 01:00 PM
$49.27
02:00 PM - 05:00 PM
$49.27
Choose your schedule
10:00 AM - 01:00 PM
$49.27
02:00 PM - 05:00 PM
$49.27
Choose your schedule
10:00 AM - 01:00 PM
$49.27
02:00 PM - 05:00 PM
$49.27
Choose your schedule
10:00 AM - 01:00 PM
$49.27
02:00 PM - 05:00 PM
$49.27
Choose your schedule
10:00 AM - 01:00 PM
$49.27
02:00 PM - 05:00 PM
$49.27
Choose your schedule
10:00 AM - 01:00 PM
$49.27
02:00 PM - 05:00 PM
$49.27
Choose your schedule
10:00 AM - 01:00 PM
$49.27
02:00 PM - 05:00 PM
$49.27
Choose your schedule
10:00 AM - 01:00 PM
$49.27
02:00 PM - 05:00 PM
$49.27
Choose your schedule
10:00 AM - 01:00 PM
$49.27
02:00 PM - 05:00 PM
$49.27
Choose your schedule
10:00 AM - 01:00 PM
$49.27
02:00 PM - 05:00 PM
$49.27
Choose your schedule
10:00 AM - 01:00 PM
$49.27
02:00 PM - 05:00 PM
$49.27
Choose your schedule
10:00 AM - 01:00 PM
$49.27
02:00 PM - 05:00 PM
$49.27
Choose your schedule
10:00 AM - 01:00 PM
$49.27
02:00 PM - 05:00 PM
$49.27
Choose your schedule
10:00 AM - 01:00 PM
$49.27
02:00 PM - 05:00 PM
$49.27
Choose your schedule
10:00 AM - 01:00 PM
$49.27
02:00 PM - 05:00 PM
$49.27
Choose your schedule
10:00 AM - 01:00 PM
$49.27
02:00 PM - 05:00 PM
$49.27
Choose your schedule
10:00 AM - 01:00 PM
$49.27
02:00 PM - 05:00 PM
$49.27
Choose your schedule
10:00 AM - 01:00 PM
$49.27
02:00 PM - 05:00 PM
$49.27
Choose your schedule
10:00 AM - 01:00 PM
$49.27
02:00 PM - 05:00 PM
$49.27
Choose your schedule
10:00 AM - 01:00 PM
$49.27
02:00 PM - 05:00 PM
$49.27
Choose your schedule
10:00 AM - 01:00 PM
$49.27
02:00 PM - 05:00 PM
$49.27
Choose your schedule
10:00 AM - 01:00 PM
$49.27
02:00 PM - 05:00 PM
$49.27
Choose your schedule
10:00 AM - 01:00 PM
$49.27
02:00 PM - 05:00 PM
$49.27
Choose your schedule
10:00 AM - 01:00 PM
$49.27
02:00 PM - 05:00 PM
$49.27
Choose your schedule
10:00 AM - 01:00 PM
$49.27
02:00 PM - 05:00 PM
$49.27
Choose your schedule
10:00 AM - 01:00 PM
$49.27
02:00 PM - 05:00 PM
$49.27
Choose your schedule
10:00 AM - 01:00 PM
$49.27
02:00 PM - 05:00 PM
$49.27
Choose your schedule
10:00 AM - 01:00 PM
$49.27
02:00 PM - 05:00 PM
$49.27
Choose your schedule
10:00 AM - 01:00 PM
$49.27
02:00 PM - 05:00 PM
$49.27
Choose your schedule
10:00 AM - 01:00 PM
$49.27
02:00 PM - 05:00 PM
$49.27
Choose your schedule
10:00 AM - 01:00 PM
$49.27
02:00 PM - 05:00 PM
$49.27
Choose your schedule
10:00 AM - 01:00 PM
$49.27
02:00 PM - 05:00 PM
$49.27
About the Experience
The west area of Terceira Island is one of the most coveted areas!
Duration
3H
About
The West zone of Terceira island it´s one of most coveted areas, it has beautiful landscapes provided by viewpoints spreaded in different towns, it also has lots of leisure areas and a lot more to explore. This tour also includes a cheese tasting.
Highlights
Monte Brasil

Churches and impérios

São Mateus

Serreta Forest

Biscoitos natural pools
Includes:
Tour guide

Cheese tasting

Personal Accident Insurance

Pick up and Drop off in Angra do Heroísmo
Meeting point:
Our office in Angra do Heroísmo
Pick-up: Included in the city center of Angra do Heroísmo. Other location, please meet us at our kiosk.
Earn $500*
towards your next trip
Join our Travel Rewards program and receive $500 just for signing up! As a Travel Rewards Member, you'll receive exclusive offers and early access to special deals and sales.