Boat Tours: Sunset Monte Brasil
Location: Terceira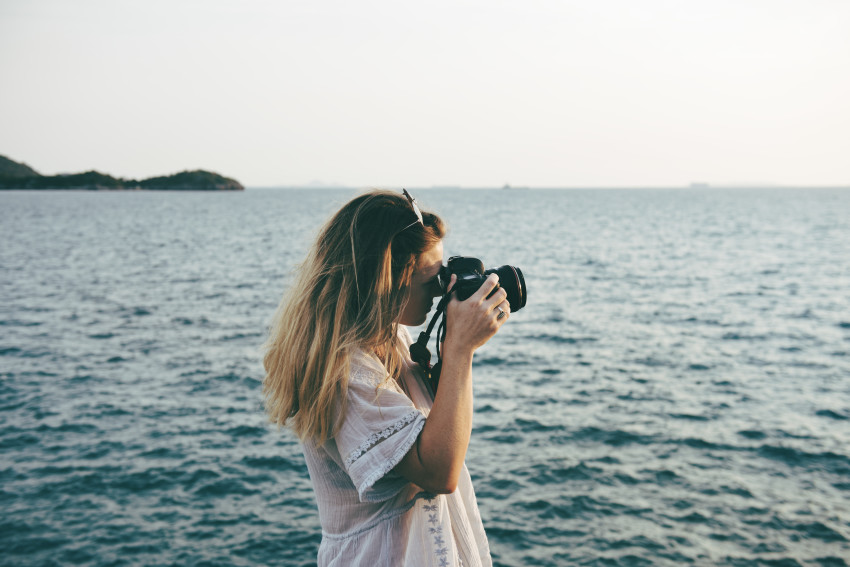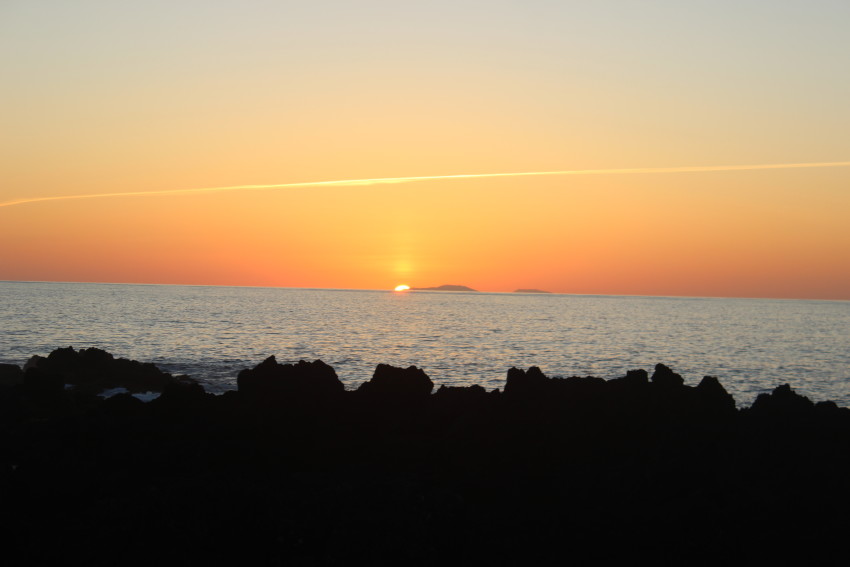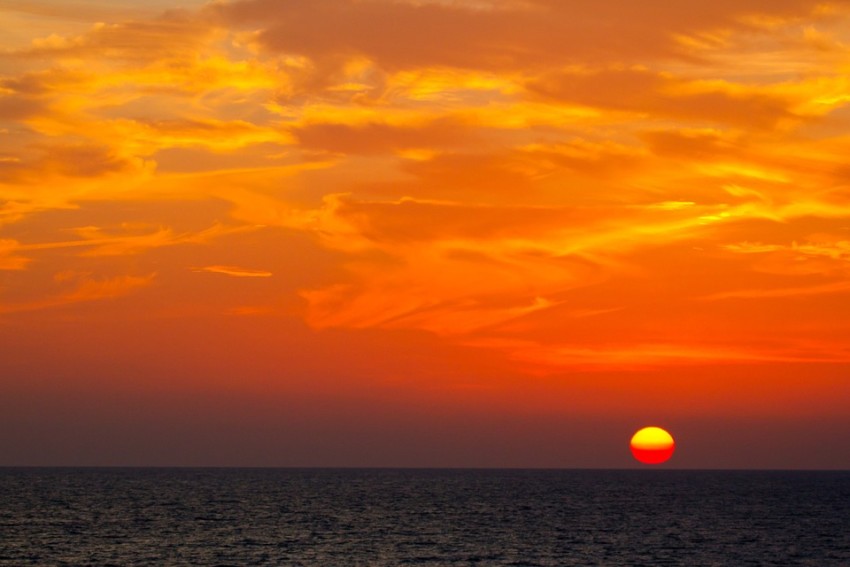 Choose your schedule
08:00 PM - 10:00 PM
$96.78
Choose your schedule
08:00 PM - 10:00 PM
$96.78
Choose your schedule
08:00 PM - 10:00 PM
$96.78
Choose your schedule
08:00 PM - 10:00 PM
$96.78
Choose your schedule
08:00 PM - 10:00 PM
$96.78
Choose your schedule
08:00 PM - 10:00 PM
$96.78
Choose your schedule
06:00 PM - 08:00 PM
$96.78
Choose your schedule
06:00 PM - 08:00 PM
$96.78
Choose your schedule
06:00 PM - 08:00 PM
$96.78
Choose your schedule
06:00 PM - 08:00 PM
$96.78
Choose your schedule
06:00 PM - 08:00 PM
$96.78
Choose your schedule
06:00 PM - 08:00 PM
$96.78
Choose your schedule
06:00 PM - 08:00 PM
$96.78
Choose your schedule
06:00 PM - 08:00 PM
$96.78
Choose your schedule
06:00 PM - 08:00 PM
$96.78
Choose your schedule
06:00 PM - 08:00 PM
$96.78
Choose your schedule
06:00 PM - 08:00 PM
$96.78
Choose your schedule
06:00 PM - 08:00 PM
$96.78
Choose your schedule
06:00 PM - 08:00 PM
$96.78
Choose your schedule
06:00 PM - 08:00 PM
$96.78
Choose your schedule
06:00 PM - 08:00 PM
$96.78
Choose your schedule
06:00 PM - 08:00 PM
$96.78
Choose your schedule
06:00 PM - 08:00 PM
$96.78
Choose your schedule
06:00 PM - 08:00 PM
$96.78
Choose your schedule
06:00 PM - 08:00 PM
$96.78
Choose your schedule
06:00 PM - 08:00 PM
$96.78
Choose your schedule
06:00 PM - 08:00 PM
$96.78
Choose your schedule
06:00 PM - 08:00 PM
$96.78
Choose your schedule
06:00 PM - 08:00 PM
$96.78
Choose your schedule
06:00 PM - 08:00 PM
$96.78
Choose your schedule
06:00 PM - 08:00 PM
$96.78
Choose your schedule
06:00 PM - 08:00 PM
$96.78
Choose your schedule
06:00 PM - 08:00 PM
$96.78
Choose your schedule
06:00 PM - 08:00 PM
$96.78
Choose your schedule
06:00 PM - 08:00 PM
$96.78
Choose your schedule
06:00 PM - 08:00 PM
$96.78
Choose your schedule
06:00 PM - 08:00 PM
$96.78
Choose your schedule
06:00 PM - 08:00 PM
$96.78
Choose your schedule
06:00 PM - 08:00 PM
$96.78
Choose your schedule
06:00 PM - 08:00 PM
$96.78
Choose your schedule
06:00 PM - 08:00 PM
$96.78
Choose your schedule
06:00 PM - 08:00 PM
$96.78
Choose your schedule
06:00 PM - 08:00 PM
$96.78
Choose your schedule
06:00 PM - 08:00 PM
$96.78
Choose your schedule
06:00 PM - 08:00 PM
$96.78
Choose your schedule
06:00 PM - 08:00 PM
$96.78
Choose your schedule
06:00 PM - 08:00 PM
$96.78
Choose your schedule
06:00 PM - 08:00 PM
$96.78
Choose your schedule
06:00 PM - 08:00 PM
$96.78
Choose your schedule
06:00 PM - 08:00 PM
$96.78
Choose your schedule
06:00 PM - 08:00 PM
$96.78
Choose your schedule
06:00 PM - 08:00 PM
$96.78
Choose your schedule
06:00 PM - 08:00 PM
$96.78
Choose your schedule
06:00 PM - 08:00 PM
$96.78
Choose your schedule
06:00 PM - 08:00 PM
$96.78
Choose your schedule
06:00 PM - 08:00 PM
$96.78
Choose your schedule
06:00 PM - 08:00 PM
$96.78
Choose your schedule
06:00 PM - 08:00 PM
$96.78
Choose your schedule
06:00 PM - 08:00 PM
$96.78
Choose your schedule
06:00 PM - 08:00 PM
$96.78
Choose your schedule
06:00 PM - 08:00 PM
$96.78
Choose your schedule
06:00 PM - 08:00 PM
$96.78
Choose your schedule
06:00 PM - 08:00 PM
$96.78
Choose your schedule
06:00 PM - 08:00 PM
$96.78
Choose your schedule
06:00 PM - 08:00 PM
$96.78
Choose your schedule
06:00 PM - 08:00 PM
$96.78
Choose your schedule
06:00 PM - 08:00 PM
$96.78
Choose your schedule
06:00 PM - 08:00 PM
$96.78
Choose your schedule
06:00 PM - 08:00 PM
$96.78
Choose your schedule
06:00 PM - 08:00 PM
$96.78
Choose your schedule
06:00 PM - 08:00 PM
$96.78
Choose your schedule
06:00 PM - 08:00 PM
$96.78
Choose your schedule
06:00 PM - 08:00 PM
$96.78
Choose your schedule
06:00 PM - 08:00 PM
$96.78
Choose your schedule
06:00 PM - 08:00 PM
$96.78
Choose your schedule
06:00 PM - 08:00 PM
$96.78
Choose your schedule
06:00 PM - 08:00 PM
$96.78
Choose your schedule
06:00 PM - 08:00 PM
$96.78
Choose your schedule
06:00 PM - 08:00 PM
$96.78
Choose your schedule
06:00 PM - 08:00 PM
$96.78
Choose your schedule
06:00 PM - 08:00 PM
$96.78
Choose your schedule
06:00 PM - 08:00 PM
$96.78
Choose your schedule
06:00 PM - 08:00 PM
$96.78
Choose your schedule
06:00 PM - 08:00 PM
$96.78
Choose your schedule
06:00 PM - 08:00 PM
$96.78
Choose your schedule
06:00 PM - 08:00 PM
$96.78
Choose your schedule
06:00 PM - 08:00 PM
$96.78
Choose your schedule
06:00 PM - 08:00 PM
$96.78
Choose your schedule
06:00 PM - 08:00 PM
$96.78
Choose your schedule
06:00 PM - 08:00 PM
$96.78
Choose your schedule
06:00 PM - 08:00 PM
$96.78
Choose your schedule
06:00 PM - 08:00 PM
$96.78
Choose your schedule
06:00 PM - 08:00 PM
$96.78
Choose your schedule
06:00 PM - 08:00 PM
$96.78
Choose your schedule
06:00 PM - 08:00 PM
$96.78
Choose your schedule
06:00 PM - 08:00 PM
$96.78
Choose your schedule
06:00 PM - 08:00 PM
$96.78
Choose your schedule
06:00 PM - 08:00 PM
$96.78
Choose your schedule
06:00 PM - 08:00 PM
$96.78
Choose your schedule
06:00 PM - 08:00 PM
$96.78
Choose your schedule
06:00 PM - 08:00 PM
$96.78
Choose your schedule
06:00 PM - 08:00 PM
$96.78
Choose your schedule
06:00 PM - 08:00 PM
$96.78
Choose your schedule
06:00 PM - 08:00 PM
$96.78
Choose your schedule
06:00 PM - 08:00 PM
$96.78
Choose your schedule
06:00 PM - 08:00 PM
$96.78
Choose your schedule
06:00 PM - 08:00 PM
$96.78
Choose your schedule
06:00 PM - 08:00 PM
$96.78
Choose your schedule
06:00 PM - 08:00 PM
$96.78
Choose your schedule
06:00 PM - 08:00 PM
$96.78
Choose your schedule
06:00 PM - 08:00 PM
$96.78
Choose your schedule
06:00 PM - 08:00 PM
$96.78
Choose your schedule
06:00 PM - 08:00 PM
$96.78
Choose your schedule
06:00 PM - 08:00 PM
$96.78
Choose your schedule
06:00 PM - 08:00 PM
$96.78
Choose your schedule
06:00 PM - 08:00 PM
$96.78
Choose your schedule
06:00 PM - 08:00 PM
$96.78
Choose your schedule
06:00 PM - 08:00 PM
$96.78
Choose your schedule
06:00 PM - 08:00 PM
$96.78
Choose your schedule
06:00 PM - 08:00 PM
$96.78
Choose your schedule
06:00 PM - 08:00 PM
$96.78
Choose your schedule
06:00 PM - 08:00 PM
$96.78
Choose your schedule
06:00 PM - 08:00 PM
$96.78
Choose your schedule
06:00 PM - 08:00 PM
$96.78
Choose your schedule
06:00 PM - 08:00 PM
$96.78
Choose your schedule
06:00 PM - 08:00 PM
$96.78
Choose your schedule
06:00 PM - 08:00 PM
$96.78
Choose your schedule
06:00 PM - 08:00 PM
$96.78
Choose your schedule
06:00 PM - 08:00 PM
$96.78
Choose your schedule
06:00 PM - 08:00 PM
$96.78
Choose your schedule
06:00 PM - 08:00 PM
$96.78
Choose your schedule
06:00 PM - 08:00 PM
$96.78
Choose your schedule
06:00 PM - 08:00 PM
$96.78
Choose your schedule
06:00 PM - 08:00 PM
$96.78
Choose your schedule
06:00 PM - 08:00 PM
$96.78
Choose your schedule
06:00 PM - 08:00 PM
$96.78
Choose your schedule
06:00 PM - 08:00 PM
$96.78
Choose your schedule
06:00 PM - 08:00 PM
$96.78
Choose your schedule
06:00 PM - 08:00 PM
$96.78
Choose your schedule
06:00 PM - 08:00 PM
$96.78
Choose your schedule
06:00 PM - 08:00 PM
$96.78
Choose your schedule
06:00 PM - 08:00 PM
$96.78
Choose your schedule
06:00 PM - 08:00 PM
$96.78
Choose your schedule
06:00 PM - 08:00 PM
$96.78
Choose your schedule
06:00 PM - 08:00 PM
$96.78
Choose your schedule
06:00 PM - 08:00 PM
$96.78
Choose your schedule
06:00 PM - 08:00 PM
$96.78
Choose your schedule
06:00 PM - 08:00 PM
$96.78
Choose your schedule
06:00 PM - 08:00 PM
$96.78
Choose your schedule
06:00 PM - 08:00 PM
$96.78
Choose your schedule
06:00 PM - 08:00 PM
$96.78
Choose your schedule
06:00 PM - 08:00 PM
$96.78
Choose your schedule
06:00 PM - 08:00 PM
$96.78
Choose your schedule
06:00 PM - 08:00 PM
$96.78
Choose your schedule
06:00 PM - 08:00 PM
$96.78
Choose your schedule
06:00 PM - 08:00 PM
$96.78
Choose your schedule
06:00 PM - 08:00 PM
$96.78
Choose your schedule
06:00 PM - 08:00 PM
$96.78
Choose your schedule
06:00 PM - 08:00 PM
$96.78
Choose your schedule
06:00 PM - 08:00 PM
$96.78
Choose your schedule
06:00 PM - 08:00 PM
$96.78
Choose your schedule
06:00 PM - 08:00 PM
$96.78
Choose your schedule
06:00 PM - 08:00 PM
$96.78
Choose your schedule
06:00 PM - 08:00 PM
$96.78
Choose your schedule
06:00 PM - 08:00 PM
$96.78
Choose your schedule
06:00 PM - 08:00 PM
$96.78
Choose your schedule
06:00 PM - 08:00 PM
$96.78
Choose your schedule
06:00 PM - 08:00 PM
$96.78
Choose your schedule
06:00 PM - 08:00 PM
$96.78
Choose your schedule
06:00 PM - 08:00 PM
$96.78
Choose your schedule
06:00 PM - 08:00 PM
$96.78
Choose your schedule
06:00 PM - 08:00 PM
$96.78
Choose your schedule
06:00 PM - 08:00 PM
$96.78
Choose your schedule
06:00 PM - 08:00 PM
$96.78
Choose your schedule
06:00 PM - 08:00 PM
$96.78
Choose your schedule
06:00 PM - 08:00 PM
$96.78
Choose your schedule
06:00 PM - 08:00 PM
$96.78
Choose your schedule
06:00 PM - 08:00 PM
$96.78
Choose your schedule
06:00 PM - 08:00 PM
$96.78
Choose your schedule
06:00 PM - 08:00 PM
$96.78
Choose your schedule
06:00 PM - 08:00 PM
$96.78
Choose your schedule
06:00 PM - 08:00 PM
$96.78
Choose your schedule
06:00 PM - 08:00 PM
$96.78
Choose your schedule
06:00 PM - 08:00 PM
$96.78
Choose your schedule
06:00 PM - 08:00 PM
$96.78
Choose your schedule
06:00 PM - 08:00 PM
$96.78
Choose your schedule
06:00 PM - 08:00 PM
$96.78
Choose your schedule
06:00 PM - 08:00 PM
$96.78
Choose your schedule
06:00 PM - 08:00 PM
$96.78
Choose your schedule
06:00 PM - 08:00 PM
$96.78
Choose your schedule
06:00 PM - 08:00 PM
$96.78
Choose your schedule
06:00 PM - 08:00 PM
$96.78
Choose your schedule
06:00 PM - 08:00 PM
$96.78
Choose your schedule
06:00 PM - 08:00 PM
$96.78
Choose your schedule
06:00 PM - 08:00 PM
$96.78
Choose your schedule
06:00 PM - 08:00 PM
$96.78
Choose your schedule
06:00 PM - 08:00 PM
$96.78
Choose your schedule
06:00 PM - 08:00 PM
$96.78
Choose your schedule
06:00 PM - 08:00 PM
$96.78
Choose your schedule
06:00 PM - 08:00 PM
$96.78
Choose your schedule
06:00 PM - 08:00 PM
$96.78
Choose your schedule
06:00 PM - 08:00 PM
$96.78
Choose your schedule
06:00 PM - 08:00 PM
$96.78
Choose your schedule
06:00 PM - 08:00 PM
$96.78
Choose your schedule
06:00 PM - 08:00 PM
$96.78
Choose your schedule
06:00 PM - 08:00 PM
$96.78
Choose your schedule
06:00 PM - 08:00 PM
$96.78
Choose your schedule
06:00 PM - 08:00 PM
$96.78
Choose your schedule
06:00 PM - 08:00 PM
$96.78
Choose your schedule
06:00 PM - 08:00 PM
$96.78
Choose your schedule
06:00 PM - 08:00 PM
$96.78
Choose your schedule
06:00 PM - 08:00 PM
$96.78
Choose your schedule
06:00 PM - 08:00 PM
$96.78
Choose your schedule
06:00 PM - 08:00 PM
$96.78
Choose your schedule
06:00 PM - 08:00 PM
$96.78
Choose your schedule
08:00 PM - 10:00 PM
$96.78
Choose your schedule
08:00 PM - 10:00 PM
$96.78
Choose your schedule
08:00 PM - 10:00 PM
$96.78
Choose your schedule
08:00 PM - 10:00 PM
$96.78
Choose your schedule
08:00 PM - 10:00 PM
$96.78
Choose your schedule
08:00 PM - 10:00 PM
$96.78
Choose your schedule
08:00 PM - 10:00 PM
$96.78
Choose your schedule
08:00 PM - 10:00 PM
$96.78
Choose your schedule
08:00 PM - 10:00 PM
$96.78
Choose your schedule
08:00 PM - 10:00 PM
$96.78
Choose your schedule
08:00 PM - 10:00 PM
$96.78
Choose your schedule
08:00 PM - 10:00 PM
$96.78
Choose your schedule
08:00 PM - 10:00 PM
$96.78
Choose your schedule
08:00 PM - 10:00 PM
$96.78
Choose your schedule
08:00 PM - 10:00 PM
$96.78
Choose your schedule
08:00 PM - 10:00 PM
$96.78
Choose your schedule
08:00 PM - 10:00 PM
$96.78
Choose your schedule
08:00 PM - 10:00 PM
$96.78
Choose your schedule
08:00 PM - 10:00 PM
$96.78
Choose your schedule
08:00 PM - 10:00 PM
$96.78
Choose your schedule
08:00 PM - 10:00 PM
$96.78
Choose your schedule
08:00 PM - 10:00 PM
$96.78
Choose your schedule
08:00 PM - 10:00 PM
$96.78
Choose your schedule
08:00 PM - 10:00 PM
$96.78
Choose your schedule
08:00 PM - 10:00 PM
$96.78
Choose your schedule
08:00 PM - 10:00 PM
$96.78
Choose your schedule
08:00 PM - 10:00 PM
$96.78
Choose your schedule
08:00 PM - 10:00 PM
$96.78
Choose your schedule
08:00 PM - 10:00 PM
$96.78
Choose your schedule
08:00 PM - 10:00 PM
$96.78
Choose your schedule
08:00 PM - 10:00 PM
$96.78
Choose your schedule
08:00 PM - 10:00 PM
$96.78
Choose your schedule
08:00 PM - 10:00 PM
$96.78
Choose your schedule
08:00 PM - 10:00 PM
$96.78
Choose your schedule
08:00 PM - 10:00 PM
$96.78
Choose your schedule
08:00 PM - 10:00 PM
$96.78
Choose your schedule
08:00 PM - 10:00 PM
$96.78
Choose your schedule
08:00 PM - 10:00 PM
$96.78
Choose your schedule
08:00 PM - 10:00 PM
$96.78
Choose your schedule
08:00 PM - 10:00 PM
$96.78
Choose your schedule
08:00 PM - 10:00 PM
$96.78
Choose your schedule
08:00 PM - 10:00 PM
$96.78
Choose your schedule
08:00 PM - 10:00 PM
$96.78
Choose your schedule
08:00 PM - 10:00 PM
$96.78
Choose your schedule
08:00 PM - 10:00 PM
$96.78
Choose your schedule
08:00 PM - 10:00 PM
$96.78
Choose your schedule
08:00 PM - 10:00 PM
$96.78
Choose your schedule
08:00 PM - 10:00 PM
$96.78
Choose your schedule
08:00 PM - 10:00 PM
$96.78
Choose your schedule
08:00 PM - 10:00 PM
$96.78
Choose your schedule
08:00 PM - 10:00 PM
$96.78
Choose your schedule
08:00 PM - 10:00 PM
$96.78
Choose your schedule
08:00 PM - 10:00 PM
$96.78
Choose your schedule
08:00 PM - 10:00 PM
$96.78
Choose your schedule
08:00 PM - 10:00 PM
$96.78
Choose your schedule
08:00 PM - 10:00 PM
$96.78
Choose your schedule
08:00 PM - 10:00 PM
$96.78
Choose your schedule
08:00 PM - 10:00 PM
$96.78
Choose your schedule
08:00 PM - 10:00 PM
$96.78
Choose your schedule
08:00 PM - 10:00 PM
$96.78
Choose your schedule
08:00 PM - 10:00 PM
$96.78
Choose your schedule
08:00 PM - 10:00 PM
$96.78
Choose your schedule
08:00 PM - 10:00 PM
$96.78
Choose your schedule
08:00 PM - 10:00 PM
$96.78
Choose your schedule
08:00 PM - 10:00 PM
$96.78
Choose your schedule
08:00 PM - 10:00 PM
$96.78
Choose your schedule
08:00 PM - 10:00 PM
$96.78
Choose your schedule
08:00 PM - 10:00 PM
$96.78
Choose your schedule
08:00 PM - 10:00 PM
$96.78
Choose your schedule
08:00 PM - 10:00 PM
$96.78
Choose your schedule
08:00 PM - 10:00 PM
$96.78
Choose your schedule
08:00 PM - 10:00 PM
$96.78
Choose your schedule
08:00 PM - 10:00 PM
$96.78
Choose your schedule
08:00 PM - 10:00 PM
$96.78
Choose your schedule
08:00 PM - 10:00 PM
$96.78
Choose your schedule
08:00 PM - 10:00 PM
$96.78
Choose your schedule
08:00 PM - 10:00 PM
$96.78
Choose your schedule
08:00 PM - 10:00 PM
$96.78
Choose your schedule
08:00 PM - 10:00 PM
$96.78
Choose your schedule
08:00 PM - 10:00 PM
$96.78
Choose your schedule
08:00 PM - 10:00 PM
$96.78
Choose your schedule
08:00 PM - 10:00 PM
$96.78
Choose your schedule
08:00 PM - 10:00 PM
$96.78
Choose your schedule
08:00 PM - 10:00 PM
$96.78
Choose your schedule
08:00 PM - 10:00 PM
$96.78
Choose your schedule
08:00 PM - 10:00 PM
$96.78
Choose your schedule
08:00 PM - 10:00 PM
$96.78
Choose your schedule
08:00 PM - 10:00 PM
$96.78
Choose your schedule
08:00 PM - 10:00 PM
$96.78
Choose your schedule
08:00 PM - 10:00 PM
$96.78
Choose your schedule
08:00 PM - 10:00 PM
$96.78
Choose your schedule
08:00 PM - 10:00 PM
$96.78
Choose your schedule
08:00 PM - 10:00 PM
$96.78
Choose your schedule
08:00 PM - 10:00 PM
$96.78
Choose your schedule
08:00 PM - 10:00 PM
$96.78
Choose your schedule
08:00 PM - 10:00 PM
$96.78
Choose your schedule
08:00 PM - 10:00 PM
$96.78
Choose your schedule
08:00 PM - 10:00 PM
$96.78
Choose your schedule
08:00 PM - 10:00 PM
$96.78
Choose your schedule
08:00 PM - 10:00 PM
$96.78
Choose your schedule
08:00 PM - 10:00 PM
$96.78
Choose your schedule
08:00 PM - 10:00 PM
$96.78
Choose your schedule
08:00 PM - 10:00 PM
$96.78
Choose your schedule
08:00 PM - 10:00 PM
$96.78
Choose your schedule
08:00 PM - 10:00 PM
$96.78
Choose your schedule
08:00 PM - 10:00 PM
$96.78
Choose your schedule
08:00 PM - 10:00 PM
$96.78
Choose your schedule
08:00 PM - 10:00 PM
$96.78
Choose your schedule
08:00 PM - 10:00 PM
$96.78
Choose your schedule
08:00 PM - 10:00 PM
$96.78
Choose your schedule
08:00 PM - 10:00 PM
$96.78
Choose your schedule
08:00 PM - 10:00 PM
$96.78
Choose your schedule
08:00 PM - 10:00 PM
$96.78
Choose your schedule
08:00 PM - 10:00 PM
$96.78
Choose your schedule
08:00 PM - 10:00 PM
$96.78
Choose your schedule
08:00 PM - 10:00 PM
$96.78
Choose your schedule
08:00 PM - 10:00 PM
$96.78
Choose your schedule
08:00 PM - 10:00 PM
$96.78
Choose your schedule
08:00 PM - 10:00 PM
$96.78
Choose your schedule
08:00 PM - 10:00 PM
$96.78
Choose your schedule
08:00 PM - 10:00 PM
$96.78
Choose your schedule
08:00 PM - 10:00 PM
$96.78
Choose your schedule
08:00 PM - 10:00 PM
$96.78
Choose your schedule
08:00 PM - 10:00 PM
$96.78
Choose your schedule
08:00 PM - 10:00 PM
$96.78
Choose your schedule
08:00 PM - 10:00 PM
$96.78
Choose your schedule
08:00 PM - 10:00 PM
$96.78
Choose your schedule
08:00 PM - 10:00 PM
$96.78
Choose your schedule
08:00 PM - 10:00 PM
$96.78
Choose your schedule
08:00 PM - 10:00 PM
$96.78
Choose your schedule
08:00 PM - 10:00 PM
$96.78
Choose your schedule
08:00 PM - 10:00 PM
$96.78
Choose your schedule
08:00 PM - 10:00 PM
$96.78
Choose your schedule
08:00 PM - 10:00 PM
$96.78
Choose your schedule
08:00 PM - 10:00 PM
$96.78
Choose your schedule
08:00 PM - 10:00 PM
$96.78
Choose your schedule
08:00 PM - 10:00 PM
$96.78
Choose your schedule
08:00 PM - 10:00 PM
$96.78
Choose your schedule
08:00 PM - 10:00 PM
$96.78
Choose your schedule
08:00 PM - 10:00 PM
$96.78
Choose your schedule
08:00 PM - 10:00 PM
$96.78
Choose your schedule
08:00 PM - 10:00 PM
$96.78
Choose your schedule
08:00 PM - 10:00 PM
$96.78
Choose your schedule
08:00 PM - 10:00 PM
$96.78
Choose your schedule
08:00 PM - 10:00 PM
$96.78
Choose your schedule
08:00 PM - 10:00 PM
$96.78
About the Experience
This tour starts as we head out to west with a stunning view of Terceira Island. During the tour we follow an inshore route, passing by the Fortress located in the protected area of Monte Brasil and showing the variety of volcanic structures that form the cliffs of the Island shoreline. Ending with a nightfall view of Angra do Heroísmo, classified World Heritage City by UNESCO.
Highlights of this tour:
Monte Brasil Protected Area & Fortress
Terceira Island shoreline
Nightfall view of Angra do Heroísmo
Recommendations:
Comfortable clothing & shoes
Wind jacket
Water & sun screen
Fine Print:
This experience can only be cancelled free of charge 72 hours prior to the activity date. Any cancellations made after this date are non-refundable. The itinerary for any additional services or experiences booked will be sent one week prior to your arrival.
Meeting point:
Angra do Heroísmo Marina, Kiosk nº 1
9700-154 - Angra do Heroísmo

Terms and Conditions
CANCELLATIONS

a) Cancellations made 3 days before the date of the activity will be given a full refund;

b) In case of no show for the activity, the total amount will be invoiced;

c) Activities require specific weather conditions. If canceled due to unfavorable conditions, customer will
receive a different date or a full refund;

d) Activities require a minimum number of customers. If it's canceled because the minimum is not met,
customer will be offered a different date or a full refund;

e) Company reserves the right to replace any vessel or cancel any departure, even during the same, without
prior notice.
Activity provider policies
Changes to the reservation
The company has the right to modify or cancel your reservation, whenever there are adverse weather conditions.
The company has the right to modify or cancel your reservation, whenever the minimum number of participants is not met.
The company will have access to the contact information of the hotel where the client is accommodated, whenever this information is available (to facilitate the contact).
The company may contact the client up to 1 day before in order to communicate any eventual alterations.
In case it wasn't possible to contact the client, the alterations will be communicated when the client reaches the company's headquarters.
Earn $500*
to travel with us
Join our Travel Rewards program and receive $500 just for signing up! As a Travel Rewards Member, you'll receive exclusive offers and early access to special deals and sales.