Wine Tasting: Salt & Spices
Location: Pico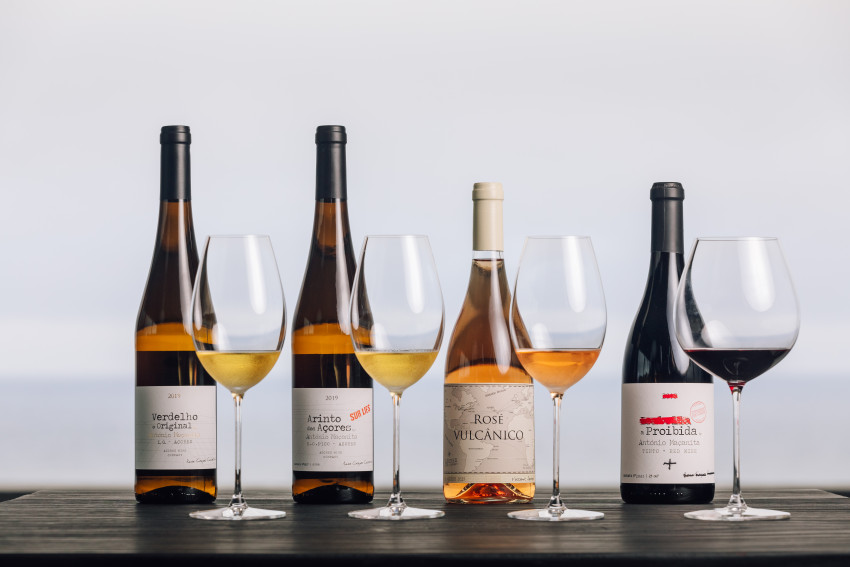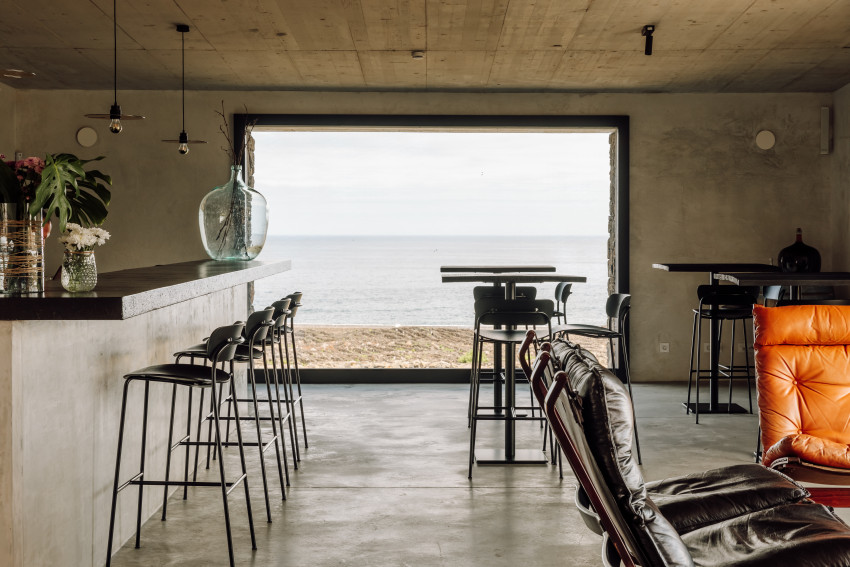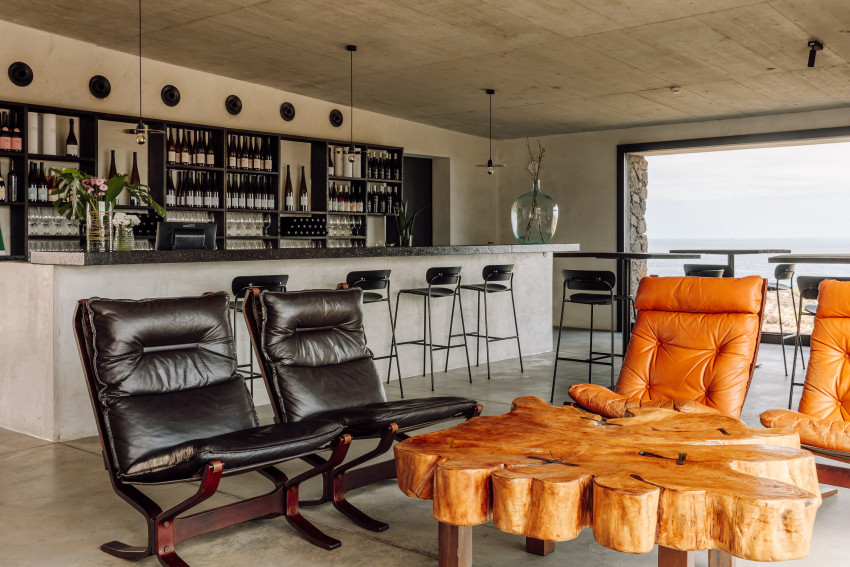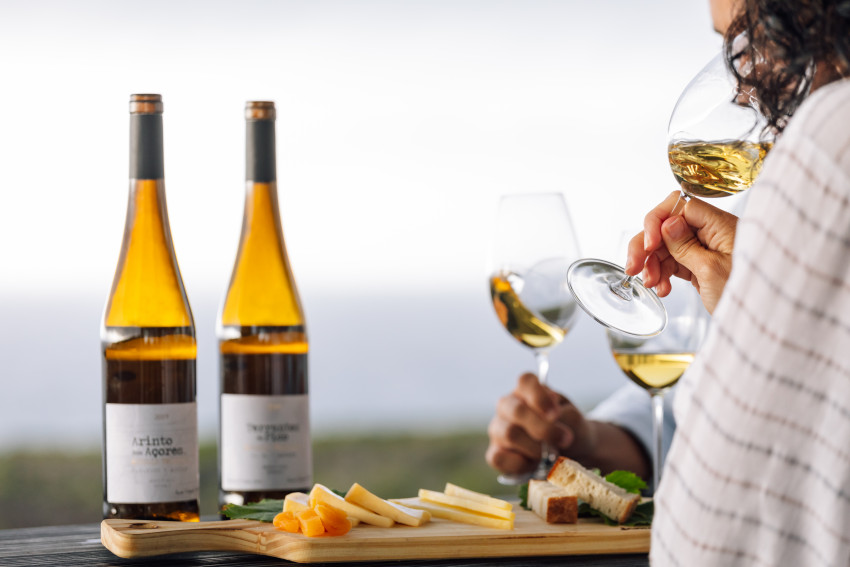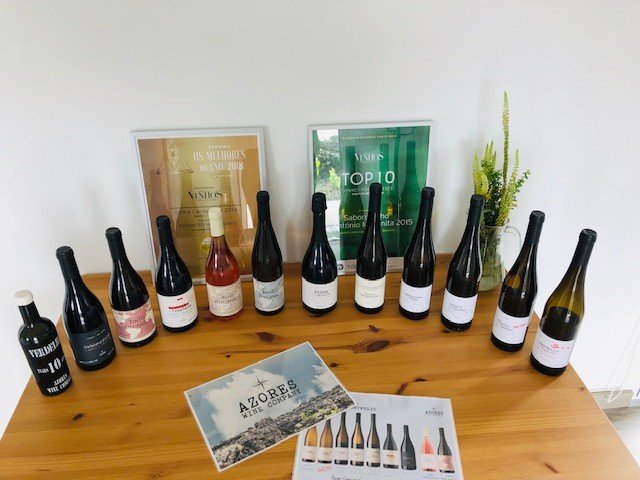 Choose your schedule
02:00 PM - 07:00 PM
$65.86
Choose your schedule
02:00 PM - 07:00 PM
$65.86
Choose your schedule
02:00 PM - 07:00 PM
$65.86
Choose your schedule
02:00 PM - 07:00 PM
$65.86
Choose your schedule
02:00 PM - 07:00 PM
$65.86
Choose your schedule
02:00 PM - 07:00 PM
$65.86
Choose your schedule
02:00 PM - 07:00 PM
$65.86
Choose your schedule
02:00 PM - 07:00 PM
$65.86
Choose your schedule
02:00 PM - 07:00 PM
$65.86
Choose your schedule
02:00 PM - 07:00 PM
$65.86
Choose your schedule
02:00 PM - 07:00 PM
$65.86
Choose your schedule
02:00 PM - 07:00 PM
$65.86
Choose your schedule
02:00 PM - 07:00 PM
$65.86
Choose your schedule
02:00 PM - 07:00 PM
$65.86
Choose your schedule
02:00 PM - 07:00 PM
$65.86
Choose your schedule
02:00 PM - 07:00 PM
$65.86
Choose your schedule
02:00 PM - 07:00 PM
$65.86
Choose your schedule
02:00 PM - 07:00 PM
$65.86
Choose your schedule
02:00 PM - 07:00 PM
$65.86
Choose your schedule
02:00 PM - 07:00 PM
$65.86
Choose your schedule
02:00 PM - 07:00 PM
$65.86
Choose your schedule
02:00 PM - 07:00 PM
$65.86
Choose your schedule
02:00 PM - 07:00 PM
$65.86
Choose your schedule
02:00 PM - 07:00 PM
$65.86
Choose your schedule
02:00 PM - 07:00 PM
$65.86
Choose your schedule
02:00 PM - 07:00 PM
$65.86
Choose your schedule
02:00 PM - 07:00 PM
$65.86
Choose your schedule
02:00 PM - 07:00 PM
$65.86
Choose your schedule
02:00 PM - 07:00 PM
$65.86
Choose your schedule
02:00 PM - 07:00 PM
$65.86
Choose your schedule
02:00 PM - 07:00 PM
$65.86
Choose your schedule
02:00 PM - 07:00 PM
$65.86
Choose your schedule
02:00 PM - 07:00 PM
$65.86
Choose your schedule
02:00 PM - 07:00 PM
$65.86
Choose your schedule
02:00 PM - 07:00 PM
$65.86
Choose your schedule
02:00 PM - 07:00 PM
$65.86
Choose your schedule
02:00 PM - 07:00 PM
$65.86
Choose your schedule
02:00 PM - 07:00 PM
$65.86
Choose your schedule
02:00 PM - 07:00 PM
$65.86
Choose your schedule
02:00 PM - 07:00 PM
$65.86
Choose your schedule
02:00 PM - 07:00 PM
$65.86
Choose your schedule
02:00 PM - 07:00 PM
$65.86
Choose your schedule
02:00 PM - 07:00 PM
$65.86
Choose your schedule
02:00 PM - 07:00 PM
$65.86
Choose your schedule
02:00 PM - 07:00 PM
$65.86
Choose your schedule
02:00 PM - 07:00 PM
$65.86
Choose your schedule
02:00 PM - 07:00 PM
$65.86
Choose your schedule
02:00 PM - 07:00 PM
$65.86
Choose your schedule
02:00 PM - 07:00 PM
$65.86
Choose your schedule
02:00 PM - 07:00 PM
$65.86
Choose your schedule
02:00 PM - 07:00 PM
$65.86
Choose your schedule
02:00 PM - 07:00 PM
$65.86
Choose your schedule
02:00 PM - 07:00 PM
$65.86
Choose your schedule
02:00 PM - 07:00 PM
$65.86
Choose your schedule
02:00 PM - 07:00 PM
$65.86
Choose your schedule
02:00 PM - 07:00 PM
$65.86
Choose your schedule
02:00 PM - 07:00 PM
$65.86
Choose your schedule
02:00 PM - 07:00 PM
$65.86
Choose your schedule
02:00 PM - 07:00 PM
$65.86
Choose your schedule
02:00 PM - 07:00 PM
$65.86
Choose your schedule
02:00 PM - 07:00 PM
$65.86
Choose your schedule
02:00 PM - 07:00 PM
$65.86
Choose your schedule
02:00 PM - 07:00 PM
$65.86
Choose your schedule
02:00 PM - 07:00 PM
$65.86
Choose your schedule
02:00 PM - 07:00 PM
$65.86
Choose your schedule
02:00 PM - 07:00 PM
$65.86
Choose your schedule
02:00 PM - 07:00 PM
$65.86
Choose your schedule
02:00 PM - 07:00 PM
$65.86
Choose your schedule
02:00 PM - 07:00 PM
$65.86
Choose your schedule
02:00 PM - 07:00 PM
$65.86
Choose your schedule
02:00 PM - 07:00 PM
$65.86
Choose your schedule
02:00 PM - 07:00 PM
$65.86
Choose your schedule
02:00 PM - 07:00 PM
$65.86
Choose your schedule
02:00 PM - 07:00 PM
$65.86
Choose your schedule
02:00 PM - 07:00 PM
$65.86
Choose your schedule
02:00 PM - 07:00 PM
$65.86
Choose your schedule
02:00 PM - 07:00 PM
$65.86
Choose your schedule
02:00 PM - 07:00 PM
$65.86
Choose your schedule
02:00 PM - 07:00 PM
$65.86
Choose your schedule
02:00 PM - 07:00 PM
$65.86
Choose your schedule
02:00 PM - 07:00 PM
$65.86
Choose your schedule
02:00 PM - 07:00 PM
$65.86
Choose your schedule
02:00 PM - 07:00 PM
$65.86
Choose your schedule
02:00 PM - 07:00 PM
$65.86
Choose your schedule
02:00 PM - 07:00 PM
$65.86
Choose your schedule
02:00 PM - 07:00 PM
$65.86
Choose your schedule
02:00 PM - 07:00 PM
$65.86
Choose your schedule
02:00 PM - 07:00 PM
$65.86
Choose your schedule
02:00 PM - 07:00 PM
$65.86
Choose your schedule
02:00 PM - 07:00 PM
$65.86
Choose your schedule
02:00 PM - 07:00 PM
$65.86
Choose your schedule
02:00 PM - 07:00 PM
$65.86
Choose your schedule
02:00 PM - 07:00 PM
$65.86
Choose your schedule
02:00 PM - 07:00 PM
$65.86
Choose your schedule
02:00 PM - 07:00 PM
$65.86
Choose your schedule
02:00 PM - 07:00 PM
$65.86
Choose your schedule
02:00 PM - 07:00 PM
$65.86
Choose your schedule
02:00 PM - 07:00 PM
$65.86
Choose your schedule
02:00 PM - 07:00 PM
$65.86
Choose your schedule
02:00 PM - 07:00 PM
$65.86
Choose your schedule
02:00 PM - 07:00 PM
$65.86
Choose your schedule
02:00 PM - 07:00 PM
$65.86
Choose your schedule
02:00 PM - 07:00 PM
$65.86
Choose your schedule
02:00 PM - 07:00 PM
$65.86
Choose your schedule
02:00 PM - 07:00 PM
$65.86
Choose your schedule
02:00 PM - 07:00 PM
$65.86
Choose your schedule
02:00 PM - 07:00 PM
$65.86
Choose your schedule
02:00 PM - 07:00 PM
$65.86
Choose your schedule
02:00 PM - 07:00 PM
$65.86
Choose your schedule
02:00 PM - 07:00 PM
$65.86
Choose your schedule
02:00 PM - 07:00 PM
$65.86
Choose your schedule
02:00 PM - 07:00 PM
$65.86
Choose your schedule
02:00 PM - 07:00 PM
$65.86
Choose your schedule
02:00 PM - 07:00 PM
$65.86
Choose your schedule
02:00 PM - 07:00 PM
$65.86
Choose your schedule
02:00 PM - 07:00 PM
$65.86
Choose your schedule
02:00 PM - 07:00 PM
$65.86
Choose your schedule
02:00 PM - 07:00 PM
$65.86
Choose your schedule
02:00 PM - 07:00 PM
$65.86
Choose your schedule
02:00 PM - 07:00 PM
$65.86
Choose your schedule
02:00 PM - 07:00 PM
$65.86
Choose your schedule
02:00 PM - 07:00 PM
$65.86
Choose your schedule
02:00 PM - 07:00 PM
$65.86
Choose your schedule
02:00 PM - 07:00 PM
$65.86
Choose your schedule
02:00 PM - 07:00 PM
$65.86
Choose your schedule
02:00 PM - 07:00 PM
$65.86
Choose your schedule
02:00 PM - 07:00 PM
$65.86
Choose your schedule
02:00 PM - 07:00 PM
$65.86
Choose your schedule
02:00 PM - 07:00 PM
$65.86
Choose your schedule
02:00 PM - 07:00 PM
$65.86
Choose your schedule
02:00 PM - 07:00 PM
$65.86
Choose your schedule
02:00 PM - 07:00 PM
$65.86
Choose your schedule
02:00 PM - 07:00 PM
$65.86
Choose your schedule
02:00 PM - 07:00 PM
$65.86
Choose your schedule
02:00 PM - 07:00 PM
$65.86
Choose your schedule
02:00 PM - 07:00 PM
$65.86
Choose your schedule
02:00 PM - 07:00 PM
$65.86
Choose your schedule
02:00 PM - 07:00 PM
$65.86
Choose your schedule
02:00 PM - 07:00 PM
$65.86
Choose your schedule
02:00 PM - 07:00 PM
$65.86
Choose your schedule
02:00 PM - 07:00 PM
$65.86
Choose your schedule
02:00 PM - 07:00 PM
$65.86
Choose your schedule
02:00 PM - 07:00 PM
$65.86
Choose your schedule
02:00 PM - 07:00 PM
$65.86
Choose your schedule
02:00 PM - 07:00 PM
$65.86
Choose your schedule
02:00 PM - 07:00 PM
$65.86
Choose your schedule
02:00 PM - 07:00 PM
$65.86
Choose your schedule
02:00 PM - 07:00 PM
$65.86
Choose your schedule
02:00 PM - 07:00 PM
$65.86
Choose your schedule
02:00 PM - 07:00 PM
$65.86
Choose your schedule
02:00 PM - 07:00 PM
$65.86
Choose your schedule
02:00 PM - 07:00 PM
$65.86
Choose your schedule
02:00 PM - 07:00 PM
$65.86
Choose your schedule
02:00 PM - 07:00 PM
$65.86
Choose your schedule
02:00 PM - 07:00 PM
$65.86
Choose your schedule
02:00 PM - 07:00 PM
$65.86
Choose your schedule
02:00 PM - 07:00 PM
$65.86
Choose your schedule
02:00 PM - 07:00 PM
$65.86
Choose your schedule
02:00 PM - 07:00 PM
$65.86
Choose your schedule
02:00 PM - 07:00 PM
$65.86
Choose your schedule
02:00 PM - 07:00 PM
$65.86
Choose your schedule
02:00 PM - 07:00 PM
$65.86
Choose your schedule
02:00 PM - 07:00 PM
$65.86
Choose your schedule
02:00 PM - 07:00 PM
$65.86
Choose your schedule
02:00 PM - 07:00 PM
$65.86
Choose your schedule
02:00 PM - 07:00 PM
$65.86
Choose your schedule
02:00 PM - 07:00 PM
$65.86
Choose your schedule
02:00 PM - 07:00 PM
$65.86
Choose your schedule
02:00 PM - 07:00 PM
$65.86
Choose your schedule
02:00 PM - 07:00 PM
$65.86
Choose your schedule
02:00 PM - 07:00 PM
$65.86
Choose your schedule
02:00 PM - 07:00 PM
$65.86
Choose your schedule
02:00 PM - 07:00 PM
$65.86
Choose your schedule
02:00 PM - 07:00 PM
$65.86
Choose your schedule
02:00 PM - 07:00 PM
$65.86
Choose your schedule
02:00 PM - 07:00 PM
$65.86
Choose your schedule
02:00 PM - 07:00 PM
$65.86
Choose your schedule
02:00 PM - 07:00 PM
$65.86
Choose your schedule
02:00 PM - 07:00 PM
$65.86
Choose your schedule
02:00 PM - 07:00 PM
$65.86
Choose your schedule
02:00 PM - 07:00 PM
$65.86
Choose your schedule
02:00 PM - 07:00 PM
$65.86
Choose your schedule
02:00 PM - 07:00 PM
$65.86
Choose your schedule
02:00 PM - 07:00 PM
$65.86
Choose your schedule
02:00 PM - 07:00 PM
$65.86
Choose your schedule
02:00 PM - 07:00 PM
$65.86
Choose your schedule
02:00 PM - 07:00 PM
$65.86
Choose your schedule
02:00 PM - 07:00 PM
$65.86
Choose your schedule
02:00 PM - 07:00 PM
$65.86
Choose your schedule
02:00 PM - 07:00 PM
$65.86
Choose your schedule
02:00 PM - 07:00 PM
$65.86
Choose your schedule
02:00 PM - 07:00 PM
$65.86
Choose your schedule
02:00 PM - 07:00 PM
$65.86
Choose your schedule
02:00 PM - 07:00 PM
$65.86
Choose your schedule
02:00 PM - 07:00 PM
$65.86
Choose your schedule
02:00 PM - 07:00 PM
$65.86
Choose your schedule
02:00 PM - 07:00 PM
$65.86
Choose your schedule
02:00 PM - 07:00 PM
$65.86
Choose your schedule
02:00 PM - 07:00 PM
$65.86
Choose your schedule
02:00 PM - 07:00 PM
$65.86
Choose your schedule
02:00 PM - 07:00 PM
$65.86
Choose your schedule
02:00 PM - 07:00 PM
$65.86
Choose your schedule
02:00 PM - 07:00 PM
$65.86
Choose your schedule
02:00 PM - 07:00 PM
$65.86
Choose your schedule
02:00 PM - 07:00 PM
$65.86
Choose your schedule
02:00 PM - 07:00 PM
$65.86
Choose your schedule
02:00 PM - 07:00 PM
$65.86
Choose your schedule
02:00 PM - 07:00 PM
$65.86
Choose your schedule
02:00 PM - 07:00 PM
$65.86
Choose your schedule
02:00 PM - 07:00 PM
$65.86
Choose your schedule
02:00 PM - 07:00 PM
$65.86
Choose your schedule
02:00 PM - 07:00 PM
$65.86
Choose your schedule
02:00 PM - 07:00 PM
$65.86
Choose your schedule
02:00 PM - 07:00 PM
$65.86
Choose your schedule
02:00 PM - 07:00 PM
$65.86
Choose your schedule
02:00 PM - 07:00 PM
$65.86
Choose your schedule
02:00 PM - 07:00 PM
$65.86
Choose your schedule
02:00 PM - 07:00 PM
$65.86
Choose your schedule
02:00 PM - 07:00 PM
$65.86
Choose your schedule
02:00 PM - 07:00 PM
$65.86
Choose your schedule
02:00 PM - 07:00 PM
$65.86
Choose your schedule
02:00 PM - 07:00 PM
$65.86
Choose your schedule
02:00 PM - 07:00 PM
$65.86
Choose your schedule
02:00 PM - 07:00 PM
$65.86
Choose your schedule
02:00 PM - 07:00 PM
$65.86
Choose your schedule
02:00 PM - 07:00 PM
$65.86
Choose your schedule
02:00 PM - 07:00 PM
$65.86
Choose your schedule
02:00 PM - 07:00 PM
$65.86
Choose your schedule
02:00 PM - 07:00 PM
$65.86
Choose your schedule
02:00 PM - 07:00 PM
$65.86
Choose your schedule
02:00 PM - 07:00 PM
$65.86
Choose your schedule
02:00 PM - 07:00 PM
$65.86
Choose your schedule
02:00 PM - 07:00 PM
$65.86
Choose your schedule
02:00 PM - 07:00 PM
$65.86
Choose your schedule
02:00 PM - 07:00 PM
$65.86
Choose your schedule
02:00 PM - 07:00 PM
$65.86
Choose your schedule
02:00 PM - 07:00 PM
$65.86
Choose your schedule
02:00 PM - 07:00 PM
$65.86
Choose your schedule
02:00 PM - 07:00 PM
$65.86
Choose your schedule
02:00 PM - 07:00 PM
$65.86
Choose your schedule
02:00 PM - 07:00 PM
$65.86
Choose your schedule
02:00 PM - 07:00 PM
$65.86
Choose your schedule
02:00 PM - 07:00 PM
$65.86
Choose your schedule
02:00 PM - 07:00 PM
$65.86
Choose your schedule
02:00 PM - 07:00 PM
$65.86
Choose your schedule
02:00 PM - 07:00 PM
$65.86
Choose your schedule
02:00 PM - 07:00 PM
$65.86
Choose your schedule
02:00 PM - 07:00 PM
$65.86
Choose your schedule
02:00 PM - 07:00 PM
$65.86
Choose your schedule
02:00 PM - 07:00 PM
$65.86
Choose your schedule
02:00 PM - 07:00 PM
$65.86
Choose your schedule
02:00 PM - 07:00 PM
$65.86
Choose your schedule
02:00 PM - 07:00 PM
$65.86
Choose your schedule
02:00 PM - 07:00 PM
$65.86
Choose your schedule
02:00 PM - 07:00 PM
$65.86
Choose your schedule
02:00 PM - 07:00 PM
$65.86
Choose your schedule
02:00 PM - 07:00 PM
$65.86
Choose your schedule
02:00 PM - 07:00 PM
$65.86
Choose your schedule
02:00 PM - 07:00 PM
$65.86
Choose your schedule
02:00 PM - 07:00 PM
$65.86
Choose your schedule
02:00 PM - 07:00 PM
$65.86
Choose your schedule
02:00 PM - 07:00 PM
$65.86
Choose your schedule
02:00 PM - 07:00 PM
$65.86
Choose your schedule
02:00 PM - 07:00 PM
$65.86
Choose your schedule
02:00 PM - 07:00 PM
$65.86
Choose your schedule
02:00 PM - 07:00 PM
$65.86
Choose your schedule
02:00 PM - 07:00 PM
$65.86
Choose your schedule
02:00 PM - 07:00 PM
$65.86
Choose your schedule
02:00 PM - 07:00 PM
$65.86
Choose your schedule
02:00 PM - 07:00 PM
$65.86
Choose your schedule
02:00 PM - 07:00 PM
$65.86
Choose your schedule
02:00 PM - 07:00 PM
$65.86
Choose your schedule
02:00 PM - 07:00 PM
$65.86
Choose your schedule
02:00 PM - 07:00 PM
$65.86
Choose your schedule
02:00 PM - 07:00 PM
$65.86
Choose your schedule
02:00 PM - 07:00 PM
$65.86
Choose your schedule
02:00 PM - 07:00 PM
$65.86
Choose your schedule
02:00 PM - 07:00 PM
$65.86
Choose your schedule
02:00 PM - 07:00 PM
$65.86
Choose your schedule
02:00 PM - 07:00 PM
$65.86
Choose your schedule
02:00 PM - 07:00 PM
$65.86
Choose your schedule
02:00 PM - 07:00 PM
$65.86
Choose your schedule
02:00 PM - 07:00 PM
$65.86
Choose your schedule
02:00 PM - 07:00 PM
$65.86
Choose your schedule
02:00 PM - 07:00 PM
$65.86
Choose your schedule
02:00 PM - 07:00 PM
$65.86
Choose your schedule
02:00 PM - 07:00 PM
$65.86
Choose your schedule
02:00 PM - 07:00 PM
$65.86
Choose your schedule
02:00 PM - 07:00 PM
$65.86
Choose your schedule
02:00 PM - 07:00 PM
$65.86
Choose your schedule
02:00 PM - 07:00 PM
$65.86
Choose your schedule
02:00 PM - 07:00 PM
$65.86
Choose your schedule
02:00 PM - 07:00 PM
$65.86
Choose your schedule
02:00 PM - 07:00 PM
$65.86
Choose your schedule
02:00 PM - 07:00 PM
$65.86
Choose your schedule
02:00 PM - 07:00 PM
$65.86
Choose your schedule
02:00 PM - 07:00 PM
$65.86
Choose your schedule
02:00 PM - 07:00 PM
$65.86
Choose your schedule
02:00 PM - 07:00 PM
$65.86
Choose your schedule
02:00 PM - 07:00 PM
$65.86
Choose your schedule
02:00 PM - 07:00 PM
$65.86
Choose your schedule
02:00 PM - 07:00 PM
$65.86
Choose your schedule
02:00 PM - 07:00 PM
$65.86
Choose your schedule
02:00 PM - 07:00 PM
$65.86
Choose your schedule
02:00 PM - 07:00 PM
$65.86
Choose your schedule
02:00 PM - 07:00 PM
$65.86
Choose your schedule
02:00 PM - 07:00 PM
$65.86
Choose your schedule
02:00 PM - 07:00 PM
$65.86
Choose your schedule
02:00 PM - 07:00 PM
$65.86
Choose your schedule
02:00 PM - 07:00 PM
$65.86
Choose your schedule
02:00 PM - 07:00 PM
$65.86
Choose your schedule
02:00 PM - 07:00 PM
$65.86
Choose your schedule
02:00 PM - 07:00 PM
$65.86
Choose your schedule
02:00 PM - 07:00 PM
$65.86
Choose your schedule
02:00 PM - 07:00 PM
$65.86
Choose your schedule
02:00 PM - 07:00 PM
$65.86
Choose your schedule
02:00 PM - 07:00 PM
$65.86
Choose your schedule
02:00 PM - 07:00 PM
$65.86
Choose your schedule
02:00 PM - 07:00 PM
$65.86
Choose your schedule
02:00 PM - 07:00 PM
$65.86
Choose your schedule
02:00 PM - 07:00 PM
$65.86
Choose your schedule
02:00 PM - 07:00 PM
$65.86
Choose your schedule
02:00 PM - 07:00 PM
$65.86
Choose your schedule
02:00 PM - 07:00 PM
$65.86
Choose your schedule
02:00 PM - 07:00 PM
$65.86
Choose your schedule
02:00 PM - 07:00 PM
$65.86
Choose your schedule
02:00 PM - 07:00 PM
$65.86
Choose your schedule
02:00 PM - 07:00 PM
$65.86
Choose your schedule
02:00 PM - 07:00 PM
$65.86
Choose your schedule
02:00 PM - 07:00 PM
$65.86
Choose your schedule
02:00 PM - 07:00 PM
$65.86
Choose your schedule
02:00 PM - 07:00 PM
$65.86
Choose your schedule
02:00 PM - 07:00 PM
$65.86
Choose your schedule
02:00 PM - 07:00 PM
$65.86
Choose your schedule
02:00 PM - 07:00 PM
$65.86
Choose your schedule
02:00 PM - 07:00 PM
$65.86
Choose your schedule
02:00 PM - 07:00 PM
$65.86
Choose your schedule
02:00 PM - 07:00 PM
$65.86
Choose your schedule
02:00 PM - 07:00 PM
$65.86
Choose your schedule
02:00 PM - 07:00 PM
$65.86
Choose your schedule
02:00 PM - 07:00 PM
$65.86
Choose your schedule
02:00 PM - 07:00 PM
$65.86
Choose your schedule
02:00 PM - 07:00 PM
$65.86
Choose your schedule
02:00 PM - 07:00 PM
$65.86
Choose your schedule
02:00 PM - 07:00 PM
$65.86
Choose your schedule
02:00 PM - 07:00 PM
$65.86
Choose your schedule
02:00 PM - 07:00 PM
$65.86
Choose your schedule
02:00 PM - 07:00 PM
$65.86
Choose your schedule
02:00 PM - 07:00 PM
$65.86
Choose your schedule
02:00 PM - 07:00 PM
$65.86
Choose your schedule
02:00 PM - 07:00 PM
$65.86
Choose your schedule
02:00 PM - 07:00 PM
$65.86
Choose your schedule
02:00 PM - 07:00 PM
$65.86
Choose your schedule
02:00 PM - 07:00 PM
$65.86
Choose your schedule
02:00 PM - 07:00 PM
$65.86
Choose your schedule
02:00 PM - 07:00 PM
$65.86
Choose your schedule
02:00 PM - 07:00 PM
$65.86
Choose your schedule
02:00 PM - 07:00 PM
$65.86
Choose your schedule
02:00 PM - 07:00 PM
$65.86
Choose your schedule
02:00 PM - 07:00 PM
$65.86
Choose your schedule
02:00 PM - 07:00 PM
$65.86
About the Experience
A "salt and spices" experience, starting with a rose that was born in the sea, followed by the freshness of the white wines Verdelho and Arinto dos Açores, finishing with a taste explosion with a wine that is a tribute to Azores History and Culture.
Wines to Taste: Rosé Vulcânico 2019, Verdelho O Original 2019, Arinto dos Açores Sur Lies 2019, A Proibida
Meeting point:
Azores Wine Company Rua poço Velho, 34, Bandeiras 9950-054 Madalena, Ilha do Pico - Contato: +351 918.266.989 // +351 292.241.840
Azores Wine Company - Rua Poço Velho, 34, Bandeira
9950-054 - Madalena

Terms and Conditions
Cancellations only up to 4 days prior to activity.
Unlock a World of Exclusive Perks
Unlock a world of privileges with our Travel Rewards Program. Sign up and instantly enjoy.