Wine Tasting: Crazy About Whites
Location: Pico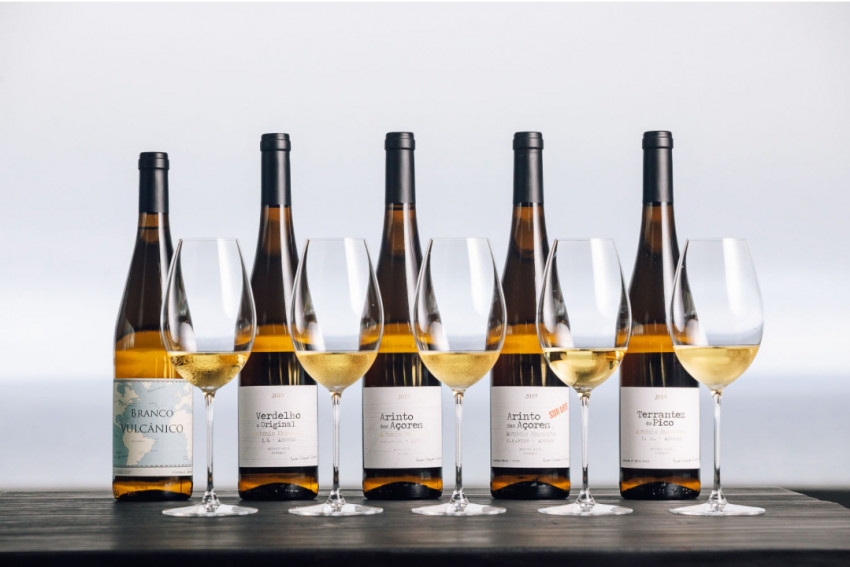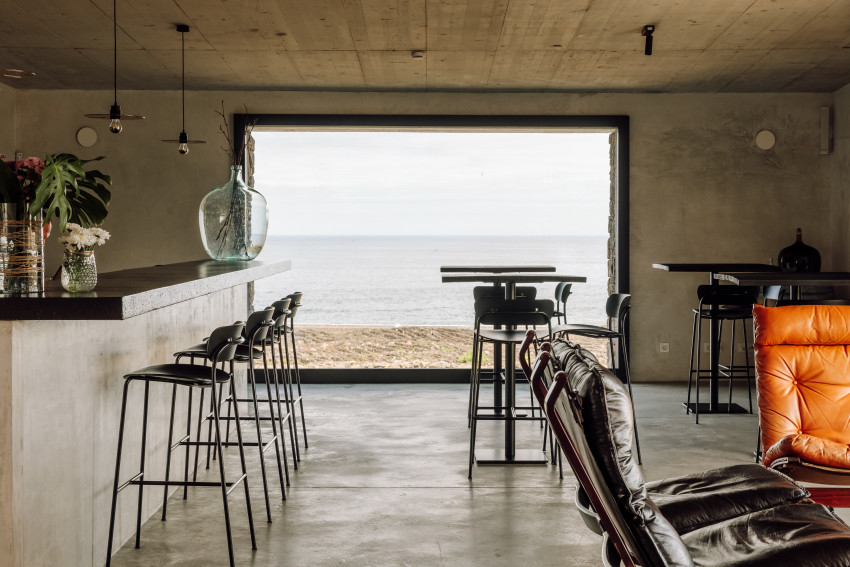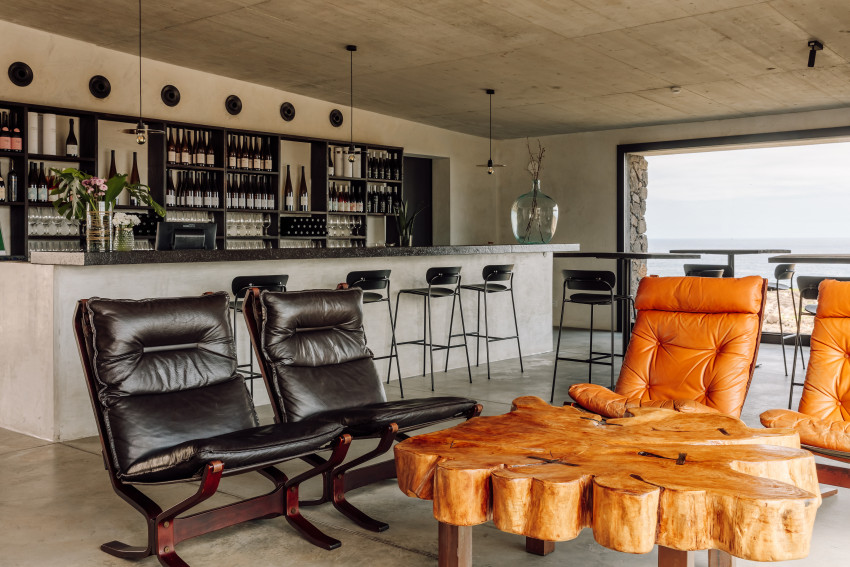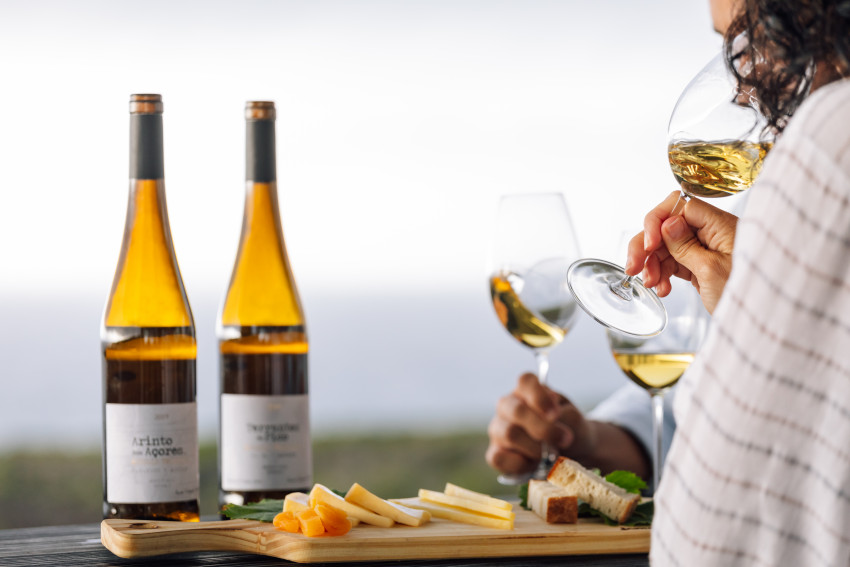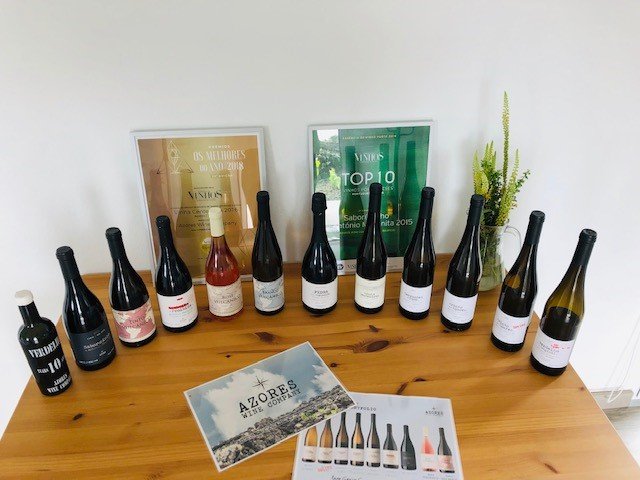 Choose your schedule
02:00 PM - 07:00 PM
$87.81
Choose your schedule
02:00 PM - 07:00 PM
$87.81
Choose your schedule
02:00 PM - 07:00 PM
$87.81
Choose your schedule
02:00 PM - 07:00 PM
$87.81
Choose your schedule
02:00 PM - 07:00 PM
$87.81
Choose your schedule
02:00 PM - 07:00 PM
$87.81
Choose your schedule
02:00 PM - 07:00 PM
$87.81
Choose your schedule
02:00 PM - 07:00 PM
$87.81
Choose your schedule
02:00 PM - 07:00 PM
$87.81
Choose your schedule
02:00 PM - 07:00 PM
$87.81
Choose your schedule
02:00 PM - 07:00 PM
$87.81
Choose your schedule
02:00 PM - 07:00 PM
$87.81
Choose your schedule
02:00 PM - 07:00 PM
$87.81
Choose your schedule
02:00 PM - 07:00 PM
$87.81
Choose your schedule
02:00 PM - 07:00 PM
$87.81
Choose your schedule
02:00 PM - 07:00 PM
$87.81
Choose your schedule
02:00 PM - 07:00 PM
$87.81
Choose your schedule
02:00 PM - 07:00 PM
$87.81
Choose your schedule
02:00 PM - 07:00 PM
$87.81
Choose your schedule
02:00 PM - 07:00 PM
$87.81
Choose your schedule
02:00 PM - 07:00 PM
$87.81
Choose your schedule
02:00 PM - 07:00 PM
$87.81
Choose your schedule
02:00 PM - 07:00 PM
$87.81
Choose your schedule
02:00 PM - 07:00 PM
$87.81
Choose your schedule
02:00 PM - 07:00 PM
$87.81
Choose your schedule
02:00 PM - 07:00 PM
$87.81
Choose your schedule
02:00 PM - 07:00 PM
$87.81
Choose your schedule
02:00 PM - 07:00 PM
$87.81
Choose your schedule
02:00 PM - 07:00 PM
$87.81
Choose your schedule
02:00 PM - 07:00 PM
$87.81
Choose your schedule
02:00 PM - 07:00 PM
$87.81
Choose your schedule
02:00 PM - 07:00 PM
$87.81
Choose your schedule
02:00 PM - 07:00 PM
$87.81
Choose your schedule
02:00 PM - 07:00 PM
$87.81
Choose your schedule
02:00 PM - 07:00 PM
$87.81
Choose your schedule
02:00 PM - 07:00 PM
$87.81
Choose your schedule
02:00 PM - 07:00 PM
$87.81
Choose your schedule
02:00 PM - 07:00 PM
$87.81
Choose your schedule
02:00 PM - 07:00 PM
$87.81
Choose your schedule
02:00 PM - 07:00 PM
$87.81
Choose your schedule
02:00 PM - 07:00 PM
$87.81
Choose your schedule
02:00 PM - 07:00 PM
$87.81
Choose your schedule
02:00 PM - 07:00 PM
$87.81
Choose your schedule
02:00 PM - 07:00 PM
$87.81
Choose your schedule
02:00 PM - 07:00 PM
$87.81
Choose your schedule
02:00 PM - 07:00 PM
$87.81
Choose your schedule
02:00 PM - 07:00 PM
$87.81
Choose your schedule
02:00 PM - 07:00 PM
$87.81
Choose your schedule
02:00 PM - 07:00 PM
$87.81
Choose your schedule
02:00 PM - 07:00 PM
$87.81
Choose your schedule
02:00 PM - 07:00 PM
$87.81
Choose your schedule
02:00 PM - 07:00 PM
$87.81
Choose your schedule
02:00 PM - 07:00 PM
$87.81
Choose your schedule
02:00 PM - 07:00 PM
$87.81
Choose your schedule
02:00 PM - 07:00 PM
$87.81
Choose your schedule
02:00 PM - 07:00 PM
$87.81
Choose your schedule
02:00 PM - 07:00 PM
$87.81
Choose your schedule
02:00 PM - 07:00 PM
$87.81
Choose your schedule
02:00 PM - 07:00 PM
$87.81
Choose your schedule
02:00 PM - 07:00 PM
$87.81
Choose your schedule
02:00 PM - 07:00 PM
$87.81
Choose your schedule
02:00 PM - 07:00 PM
$87.81
Choose your schedule
02:00 PM - 07:00 PM
$87.81
Choose your schedule
02:00 PM - 07:00 PM
$87.81
Choose your schedule
02:00 PM - 07:00 PM
$87.81
Choose your schedule
02:00 PM - 07:00 PM
$87.81
Choose your schedule
02:00 PM - 07:00 PM
$87.81
Choose your schedule
02:00 PM - 07:00 PM
$87.81
Choose your schedule
02:00 PM - 07:00 PM
$87.81
Choose your schedule
02:00 PM - 07:00 PM
$87.81
Choose your schedule
02:00 PM - 07:00 PM
$87.81
Choose your schedule
02:00 PM - 07:00 PM
$87.81
Choose your schedule
02:00 PM - 07:00 PM
$87.81
Choose your schedule
02:00 PM - 07:00 PM
$87.81
Choose your schedule
02:00 PM - 07:00 PM
$87.81
Choose your schedule
02:00 PM - 07:00 PM
$87.81
Choose your schedule
02:00 PM - 07:00 PM
$87.81
Choose your schedule
02:00 PM - 07:00 PM
$87.81
Choose your schedule
02:00 PM - 07:00 PM
$87.81
Choose your schedule
02:00 PM - 07:00 PM
$87.81
Choose your schedule
02:00 PM - 07:00 PM
$87.81
Choose your schedule
02:00 PM - 07:00 PM
$87.81
Choose your schedule
02:00 PM - 07:00 PM
$87.81
Choose your schedule
02:00 PM - 07:00 PM
$87.81
Choose your schedule
02:00 PM - 07:00 PM
$87.81
Choose your schedule
02:00 PM - 07:00 PM
$87.81
Choose your schedule
02:00 PM - 07:00 PM
$87.81
Choose your schedule
02:00 PM - 07:00 PM
$87.81
Choose your schedule
02:00 PM - 07:00 PM
$87.81
Choose your schedule
02:00 PM - 07:00 PM
$87.81
Choose your schedule
02:00 PM - 07:00 PM
$87.81
Choose your schedule
02:00 PM - 07:00 PM
$87.81
Choose your schedule
02:00 PM - 07:00 PM
$87.81
Choose your schedule
02:00 PM - 07:00 PM
$87.81
Choose your schedule
02:00 PM - 07:00 PM
$87.81
Choose your schedule
02:00 PM - 07:00 PM
$87.81
Choose your schedule
02:00 PM - 07:00 PM
$87.81
Choose your schedule
02:00 PM - 07:00 PM
$87.81
Choose your schedule
02:00 PM - 07:00 PM
$87.81
Choose your schedule
02:00 PM - 07:00 PM
$87.81
Choose your schedule
02:00 PM - 07:00 PM
$87.81
Choose your schedule
02:00 PM - 07:00 PM
$87.81
Choose your schedule
02:00 PM - 07:00 PM
$87.81
Choose your schedule
02:00 PM - 07:00 PM
$87.81
Choose your schedule
02:00 PM - 07:00 PM
$87.81
Choose your schedule
02:00 PM - 07:00 PM
$87.81
Choose your schedule
02:00 PM - 07:00 PM
$87.81
Choose your schedule
02:00 PM - 07:00 PM
$87.81
Choose your schedule
02:00 PM - 07:00 PM
$87.81
Choose your schedule
02:00 PM - 07:00 PM
$87.81
Choose your schedule
02:00 PM - 07:00 PM
$87.81
Choose your schedule
02:00 PM - 07:00 PM
$87.81
Choose your schedule
02:00 PM - 07:00 PM
$87.81
Choose your schedule
02:00 PM - 07:00 PM
$87.81
Choose your schedule
02:00 PM - 07:00 PM
$87.81
Choose your schedule
02:00 PM - 07:00 PM
$87.81
Choose your schedule
02:00 PM - 07:00 PM
$87.81
Choose your schedule
02:00 PM - 07:00 PM
$87.81
Choose your schedule
02:00 PM - 07:00 PM
$87.81
Choose your schedule
02:00 PM - 07:00 PM
$87.81
Choose your schedule
02:00 PM - 07:00 PM
$87.81
Choose your schedule
02:00 PM - 07:00 PM
$87.81
Choose your schedule
02:00 PM - 07:00 PM
$87.81
Choose your schedule
02:00 PM - 07:00 PM
$87.81
Choose your schedule
02:00 PM - 07:00 PM
$87.81
Choose your schedule
02:00 PM - 07:00 PM
$87.81
Choose your schedule
02:00 PM - 07:00 PM
$87.81
Choose your schedule
02:00 PM - 07:00 PM
$87.81
Choose your schedule
02:00 PM - 07:00 PM
$87.81
Choose your schedule
02:00 PM - 07:00 PM
$87.81
Choose your schedule
02:00 PM - 07:00 PM
$87.81
Choose your schedule
02:00 PM - 07:00 PM
$87.81
Choose your schedule
02:00 PM - 07:00 PM
$87.81
Choose your schedule
02:00 PM - 07:00 PM
$87.81
Choose your schedule
02:00 PM - 07:00 PM
$87.81
Choose your schedule
02:00 PM - 07:00 PM
$87.81
Choose your schedule
02:00 PM - 07:00 PM
$87.81
Choose your schedule
02:00 PM - 07:00 PM
$87.81
Choose your schedule
02:00 PM - 07:00 PM
$87.81
Choose your schedule
02:00 PM - 07:00 PM
$87.81
Choose your schedule
02:00 PM - 07:00 PM
$87.81
Choose your schedule
02:00 PM - 07:00 PM
$87.81
Choose your schedule
02:00 PM - 07:00 PM
$87.81
Choose your schedule
02:00 PM - 07:00 PM
$87.81
Choose your schedule
02:00 PM - 07:00 PM
$87.81
Choose your schedule
02:00 PM - 07:00 PM
$87.81
Choose your schedule
02:00 PM - 07:00 PM
$87.81
Choose your schedule
02:00 PM - 07:00 PM
$87.81
Choose your schedule
02:00 PM - 07:00 PM
$87.81
Choose your schedule
02:00 PM - 07:00 PM
$87.81
Choose your schedule
02:00 PM - 07:00 PM
$87.81
Choose your schedule
02:00 PM - 07:00 PM
$87.81
Choose your schedule
02:00 PM - 07:00 PM
$87.81
Choose your schedule
02:00 PM - 07:00 PM
$87.81
Choose your schedule
02:00 PM - 07:00 PM
$87.81
Choose your schedule
02:00 PM - 07:00 PM
$87.81
Choose your schedule
02:00 PM - 07:00 PM
$87.81
Choose your schedule
02:00 PM - 07:00 PM
$87.81
Choose your schedule
02:00 PM - 07:00 PM
$87.81
Choose your schedule
02:00 PM - 07:00 PM
$87.81
Choose your schedule
02:00 PM - 07:00 PM
$87.81
Choose your schedule
02:00 PM - 07:00 PM
$87.81
Choose your schedule
02:00 PM - 07:00 PM
$87.81
Choose your schedule
02:00 PM - 07:00 PM
$87.81
Choose your schedule
02:00 PM - 07:00 PM
$87.81
Choose your schedule
02:00 PM - 07:00 PM
$87.81
Choose your schedule
02:00 PM - 07:00 PM
$87.81
Choose your schedule
02:00 PM - 07:00 PM
$87.81
Choose your schedule
02:00 PM - 07:00 PM
$87.81
Choose your schedule
02:00 PM - 07:00 PM
$87.81
Choose your schedule
02:00 PM - 07:00 PM
$87.81
Choose your schedule
02:00 PM - 07:00 PM
$87.81
Choose your schedule
02:00 PM - 07:00 PM
$87.81
Choose your schedule
02:00 PM - 07:00 PM
$87.81
Choose your schedule
02:00 PM - 07:00 PM
$87.81
Choose your schedule
02:00 PM - 07:00 PM
$87.81
Choose your schedule
02:00 PM - 07:00 PM
$87.81
Choose your schedule
02:00 PM - 07:00 PM
$87.81
Choose your schedule
02:00 PM - 07:00 PM
$87.81
Choose your schedule
02:00 PM - 07:00 PM
$87.81
Choose your schedule
02:00 PM - 07:00 PM
$87.81
Choose your schedule
02:00 PM - 07:00 PM
$87.81
Choose your schedule
02:00 PM - 07:00 PM
$87.81
Choose your schedule
02:00 PM - 07:00 PM
$87.81
Choose your schedule
02:00 PM - 07:00 PM
$87.81
Choose your schedule
02:00 PM - 07:00 PM
$87.81
Choose your schedule
02:00 PM - 07:00 PM
$87.81
Choose your schedule
02:00 PM - 07:00 PM
$87.81
Choose your schedule
02:00 PM - 07:00 PM
$87.81
Choose your schedule
02:00 PM - 07:00 PM
$87.81
Choose your schedule
02:00 PM - 07:00 PM
$87.81
Choose your schedule
02:00 PM - 07:00 PM
$87.81
Choose your schedule
02:00 PM - 07:00 PM
$87.81
Choose your schedule
02:00 PM - 07:00 PM
$87.81
Choose your schedule
02:00 PM - 07:00 PM
$87.81
Choose your schedule
02:00 PM - 07:00 PM
$87.81
Choose your schedule
02:00 PM - 07:00 PM
$87.81
Choose your schedule
02:00 PM - 07:00 PM
$87.81
Choose your schedule
02:00 PM - 07:00 PM
$87.81
Choose your schedule
02:00 PM - 07:00 PM
$87.81
Choose your schedule
02:00 PM - 07:00 PM
$87.81
Choose your schedule
02:00 PM - 07:00 PM
$87.81
Choose your schedule
02:00 PM - 07:00 PM
$87.81
Choose your schedule
02:00 PM - 07:00 PM
$87.81
Choose your schedule
02:00 PM - 07:00 PM
$87.81
Choose your schedule
02:00 PM - 07:00 PM
$87.81
Choose your schedule
02:00 PM - 07:00 PM
$87.81
Choose your schedule
02:00 PM - 07:00 PM
$87.81
Choose your schedule
02:00 PM - 07:00 PM
$87.81
Choose your schedule
02:00 PM - 07:00 PM
$87.81
Choose your schedule
02:00 PM - 07:00 PM
$87.81
Choose your schedule
02:00 PM - 07:00 PM
$87.81
Choose your schedule
02:00 PM - 07:00 PM
$87.81
Choose your schedule
02:00 PM - 07:00 PM
$87.81
Choose your schedule
02:00 PM - 07:00 PM
$87.81
Choose your schedule
02:00 PM - 07:00 PM
$87.81
Choose your schedule
02:00 PM - 07:00 PM
$87.81
Choose your schedule
02:00 PM - 07:00 PM
$87.81
Choose your schedule
02:00 PM - 07:00 PM
$87.81
Choose your schedule
02:00 PM - 07:00 PM
$87.81
Choose your schedule
02:00 PM - 07:00 PM
$87.81
Choose your schedule
02:00 PM - 07:00 PM
$87.81
Choose your schedule
02:00 PM - 07:00 PM
$87.81
Choose your schedule
02:00 PM - 07:00 PM
$87.81
Choose your schedule
02:00 PM - 07:00 PM
$87.81
Choose your schedule
02:00 PM - 07:00 PM
$87.81
Choose your schedule
02:00 PM - 07:00 PM
$87.81
Choose your schedule
02:00 PM - 07:00 PM
$87.81
Choose your schedule
02:00 PM - 07:00 PM
$87.81
Choose your schedule
02:00 PM - 07:00 PM
$87.81
Choose your schedule
02:00 PM - 07:00 PM
$87.81
Choose your schedule
02:00 PM - 07:00 PM
$87.81
Choose your schedule
02:00 PM - 07:00 PM
$87.81
Choose your schedule
02:00 PM - 07:00 PM
$87.81
Choose your schedule
02:00 PM - 07:00 PM
$87.81
Choose your schedule
02:00 PM - 07:00 PM
$87.81
Choose your schedule
02:00 PM - 07:00 PM
$87.81
Choose your schedule
02:00 PM - 07:00 PM
$87.81
Choose your schedule
02:00 PM - 07:00 PM
$87.81
Choose your schedule
02:00 PM - 07:00 PM
$87.81
Choose your schedule
02:00 PM - 07:00 PM
$87.81
Choose your schedule
02:00 PM - 07:00 PM
$87.81
Choose your schedule
02:00 PM - 07:00 PM
$87.81
Choose your schedule
02:00 PM - 07:00 PM
$87.81
Choose your schedule
02:00 PM - 07:00 PM
$87.81
Choose your schedule
02:00 PM - 07:00 PM
$87.81
Choose your schedule
02:00 PM - 07:00 PM
$87.81
Choose your schedule
02:00 PM - 07:00 PM
$87.81
Choose your schedule
02:00 PM - 07:00 PM
$87.81
Choose your schedule
02:00 PM - 07:00 PM
$87.81
Choose your schedule
02:00 PM - 07:00 PM
$87.81
Choose your schedule
02:00 PM - 07:00 PM
$87.81
Choose your schedule
02:00 PM - 07:00 PM
$87.81
Choose your schedule
02:00 PM - 07:00 PM
$87.81
Choose your schedule
02:00 PM - 07:00 PM
$87.81
Choose your schedule
02:00 PM - 07:00 PM
$87.81
Choose your schedule
02:00 PM - 07:00 PM
$87.81
Choose your schedule
02:00 PM - 07:00 PM
$87.81
Choose your schedule
02:00 PM - 07:00 PM
$87.81
Choose your schedule
02:00 PM - 07:00 PM
$87.81
Choose your schedule
02:00 PM - 07:00 PM
$87.81
Choose your schedule
02:00 PM - 07:00 PM
$87.81
Choose your schedule
02:00 PM - 07:00 PM
$87.81
Choose your schedule
02:00 PM - 07:00 PM
$87.81
Choose your schedule
02:00 PM - 07:00 PM
$87.81
Choose your schedule
02:00 PM - 07:00 PM
$87.81
Choose your schedule
02:00 PM - 07:00 PM
$87.81
Choose your schedule
02:00 PM - 07:00 PM
$87.81
Choose your schedule
02:00 PM - 07:00 PM
$87.81
Choose your schedule
02:00 PM - 07:00 PM
$87.81
Choose your schedule
02:00 PM - 07:00 PM
$87.81
Choose your schedule
02:00 PM - 07:00 PM
$87.81
Choose your schedule
02:00 PM - 07:00 PM
$87.81
Choose your schedule
02:00 PM - 07:00 PM
$87.81
Choose your schedule
02:00 PM - 07:00 PM
$87.81
Choose your schedule
02:00 PM - 07:00 PM
$87.81
Choose your schedule
02:00 PM - 07:00 PM
$87.81
Choose your schedule
02:00 PM - 07:00 PM
$87.81
Choose your schedule
02:00 PM - 07:00 PM
$87.81
Choose your schedule
02:00 PM - 07:00 PM
$87.81
Choose your schedule
02:00 PM - 07:00 PM
$87.81
Choose your schedule
02:00 PM - 07:00 PM
$87.81
Choose your schedule
02:00 PM - 07:00 PM
$87.81
Choose your schedule
02:00 PM - 07:00 PM
$87.81
Choose your schedule
02:00 PM - 07:00 PM
$87.81
Choose your schedule
02:00 PM - 07:00 PM
$87.81
Choose your schedule
02:00 PM - 07:00 PM
$87.81
Choose your schedule
02:00 PM - 07:00 PM
$87.81
Choose your schedule
02:00 PM - 07:00 PM
$87.81
Choose your schedule
02:00 PM - 07:00 PM
$87.81
Choose your schedule
02:00 PM - 07:00 PM
$87.81
Choose your schedule
02:00 PM - 07:00 PM
$87.81
Choose your schedule
02:00 PM - 07:00 PM
$87.81
Choose your schedule
02:00 PM - 07:00 PM
$87.81
Choose your schedule
02:00 PM - 07:00 PM
$87.81
Choose your schedule
02:00 PM - 07:00 PM
$87.81
Choose your schedule
02:00 PM - 07:00 PM
$87.81
Choose your schedule
02:00 PM - 07:00 PM
$87.81
Choose your schedule
02:00 PM - 07:00 PM
$87.81
Choose your schedule
02:00 PM - 07:00 PM
$87.81
Choose your schedule
02:00 PM - 07:00 PM
$87.81
Choose your schedule
02:00 PM - 07:00 PM
$87.81
Choose your schedule
02:00 PM - 07:00 PM
$87.81
Choose your schedule
02:00 PM - 07:00 PM
$87.81
Choose your schedule
02:00 PM - 07:00 PM
$87.81
Choose your schedule
02:00 PM - 07:00 PM
$87.81
Choose your schedule
02:00 PM - 07:00 PM
$87.81
Choose your schedule
02:00 PM - 07:00 PM
$87.81
Choose your schedule
02:00 PM - 07:00 PM
$87.81
Choose your schedule
02:00 PM - 07:00 PM
$87.81
Choose your schedule
02:00 PM - 07:00 PM
$87.81
Choose your schedule
02:00 PM - 07:00 PM
$87.81
Choose your schedule
02:00 PM - 07:00 PM
$87.81
Choose your schedule
02:00 PM - 07:00 PM
$87.81
Choose your schedule
02:00 PM - 07:00 PM
$87.81
Choose your schedule
02:00 PM - 07:00 PM
$87.81
Choose your schedule
02:00 PM - 07:00 PM
$87.81
Choose your schedule
02:00 PM - 07:00 PM
$87.81
Choose your schedule
02:00 PM - 07:00 PM
$87.81
Choose your schedule
02:00 PM - 07:00 PM
$87.81
Choose your schedule
02:00 PM - 07:00 PM
$87.81
Choose your schedule
02:00 PM - 07:00 PM
$87.81
Choose your schedule
02:00 PM - 07:00 PM
$87.81
Choose your schedule
02:00 PM - 07:00 PM
$87.81
Choose your schedule
02:00 PM - 07:00 PM
$87.81
Choose your schedule
02:00 PM - 07:00 PM
$87.81
Choose your schedule
02:00 PM - 07:00 PM
$87.81
Choose your schedule
02:00 PM - 07:00 PM
$87.81
Choose your schedule
02:00 PM - 07:00 PM
$87.81
Choose your schedule
02:00 PM - 07:00 PM
$87.81
Choose your schedule
02:00 PM - 07:00 PM
$87.81
Choose your schedule
02:00 PM - 07:00 PM
$87.81
Choose your schedule
02:00 PM - 07:00 PM
$87.81
Choose your schedule
02:00 PM - 07:00 PM
$87.81
Choose your schedule
02:00 PM - 07:00 PM
$87.81
Choose your schedule
02:00 PM - 07:00 PM
$87.81
Choose your schedule
02:00 PM - 07:00 PM
$87.81
Choose your schedule
02:00 PM - 07:00 PM
$87.81
Choose your schedule
02:00 PM - 07:00 PM
$87.81
Choose your schedule
02:00 PM - 07:00 PM
$87.81
Choose your schedule
02:00 PM - 07:00 PM
$87.81
Choose your schedule
02:00 PM - 07:00 PM
$87.81
Choose your schedule
02:00 PM - 07:00 PM
$87.81
Choose your schedule
02:00 PM - 07:00 PM
$87.81
Choose your schedule
02:00 PM - 07:00 PM
$87.81
Choose your schedule
02:00 PM - 07:00 PM
$87.81
Choose your schedule
02:00 PM - 07:00 PM
$87.81
Choose your schedule
02:00 PM - 07:00 PM
$87.81
Choose your schedule
02:00 PM - 07:00 PM
$87.81
Choose your schedule
02:00 PM - 07:00 PM
$87.81
Choose your schedule
02:00 PM - 07:00 PM
$87.81
Choose your schedule
02:00 PM - 07:00 PM
$87.81
Choose your schedule
02:00 PM - 07:00 PM
$87.81
Choose your schedule
02:00 PM - 07:00 PM
$87.81
Choose your schedule
02:00 PM - 07:00 PM
$87.81
Choose your schedule
02:00 PM - 07:00 PM
$87.81
Choose your schedule
02:00 PM - 07:00 PM
$87.81
Choose your schedule
02:00 PM - 07:00 PM
$87.81
Choose your schedule
02:00 PM - 07:00 PM
$87.81
Choose your schedule
02:00 PM - 07:00 PM
$87.81
Choose your schedule
02:00 PM - 07:00 PM
$87.81
About the Experience
We want the Azores to be tasted in a glass of wine... have you taste our "land" and our "sea". So much more than a wine tasting, this experience will paint a full picture of Pico Island, its hospitable people, and one of the island's best and simplest pleasures: its wines. Take a journey through time and learn about the history of Pico's vineyards. Learn about the heroes who molded the impressive landscape of the Pico Island Vineyards, building thousands of currais as far as the eye can see, where the "impossible" was made and that, today, are one of the 14 wine regions certified by UNESCO as a World Heritage Site. The Azores Wine Company makes wines that are unique, filled with identity, pure, fresh, challenging and with a pinch of salt...as life should be!
We want you to discover our work, our identity and our wines. Welcome!
Wine Tasting: Arinto dos Açores, Terrantez do Pico, Verdelho O Original, Arinto dos Açores Sur Lies, Branco Vulcânico
Meeting point:
Azores Wine Company Rua poço Velho, 34, Bandeiras 9950-054 Madalena, Ilha do Pico - Contato: +351 918.266.989 // +351 292.241.840
Azores Wine Company - Rua Poço Velho, 34, Bandeira
9950-054 - Madalena

Terms and Conditions
Cancellations only up to 4 days prior to activity.
Unlock a World of Exclusive Perks
Unlock a world of privileges with our Travel Rewards Program. Sign up and instantly enjoy.