Stand Up Paddle: Sesimbra
Location: Lisbon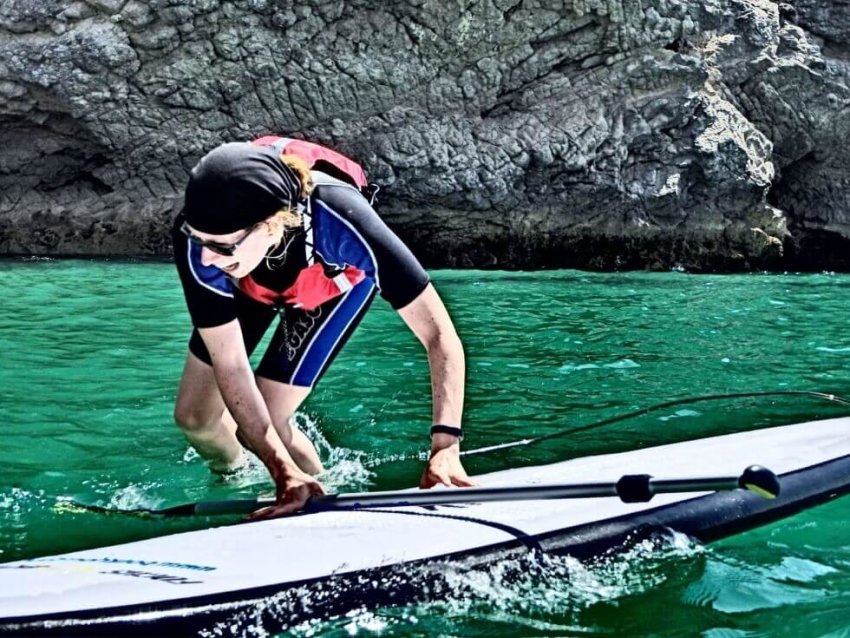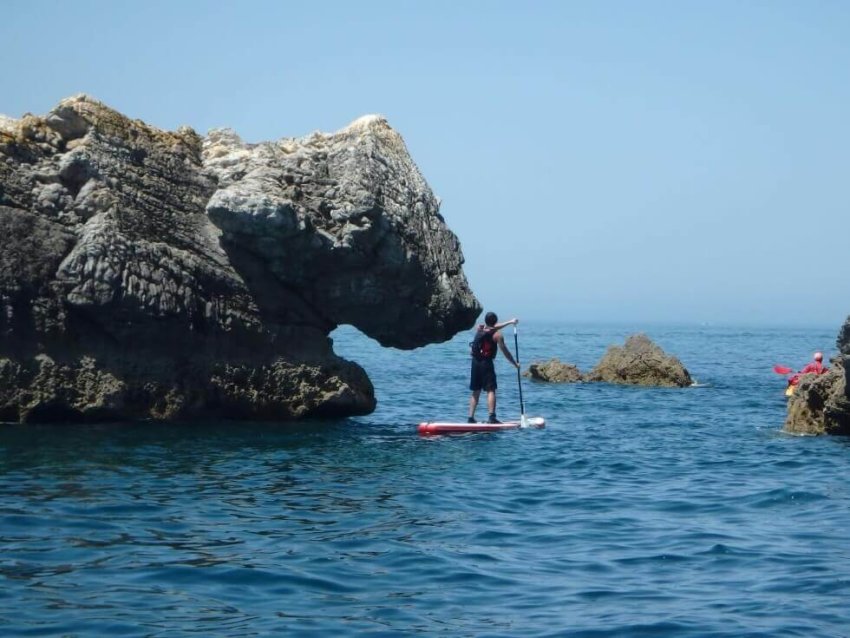 Choose your schedule
10:00 AM - 12:00 PM
$122.39
02:30 PM - 04:30 PM
$122.39
Choose your schedule
10:00 AM - 12:00 PM
$122.39
02:30 PM - 04:30 PM
$122.39
Choose your schedule
10:00 AM - 12:00 PM
$122.39
02:30 PM - 04:30 PM
$122.39
Choose your schedule
10:00 AM - 12:00 PM
$122.39
02:30 PM - 04:30 PM
$122.39
Choose your schedule
10:00 AM - 12:00 PM
$122.39
02:30 PM - 04:30 PM
$122.39
Choose your schedule
10:00 AM - 12:00 PM
$122.39
02:30 PM - 04:30 PM
$122.39
Choose your schedule
10:00 AM - 12:00 PM
$122.39
02:30 PM - 04:30 PM
$122.39
Choose your schedule
10:00 AM - 12:00 PM
$122.39
02:30 PM - 04:30 PM
$122.39
Choose your schedule
10:00 AM - 12:00 PM
$122.39
02:30 PM - 04:30 PM
$122.39
Choose your schedule
10:00 AM - 12:00 PM
$122.39
02:30 PM - 04:30 PM
$122.39
Choose your schedule
10:00 AM - 12:00 PM
$122.39
02:30 PM - 04:30 PM
$122.39
Choose your schedule
10:00 AM - 12:00 PM
$122.39
02:30 PM - 04:30 PM
$122.39
Choose your schedule
10:00 AM - 12:00 PM
$122.39
02:30 PM - 04:30 PM
$122.39
Choose your schedule
10:00 AM - 12:00 PM
$122.39
02:30 PM - 04:30 PM
$122.39
Choose your schedule
10:00 AM - 12:00 PM
$122.39
02:30 PM - 04:30 PM
$122.39
Choose your schedule
10:00 AM - 12:00 PM
$122.39
02:30 PM - 04:30 PM
$122.39
Choose your schedule
10:00 AM - 12:00 PM
$122.39
02:30 PM - 04:30 PM
$122.39
Choose your schedule
10:00 AM - 12:00 PM
$122.39
02:30 PM - 04:30 PM
$122.39
Choose your schedule
10:00 AM - 12:00 PM
$122.39
02:30 PM - 04:30 PM
$122.39
Choose your schedule
10:00 AM - 12:00 PM
$122.39
02:30 PM - 04:30 PM
$122.39
Choose your schedule
10:00 AM - 12:00 PM
$122.39
02:30 PM - 04:30 PM
$122.39
Choose your schedule
10:00 AM - 12:00 PM
$122.39
02:30 PM - 04:30 PM
$122.39
Choose your schedule
10:00 AM - 12:00 PM
$122.39
02:30 PM - 04:30 PM
$122.39
Choose your schedule
10:00 AM - 12:00 PM
$122.39
02:30 PM - 04:30 PM
$122.39
Choose your schedule
10:00 AM - 12:00 PM
$122.39
02:30 PM - 04:30 PM
$122.39
Choose your schedule
10:00 AM - 12:00 PM
$122.39
02:30 PM - 04:30 PM
$122.39
Choose your schedule
10:00 AM - 12:00 PM
$122.39
02:30 PM - 04:30 PM
$122.39
Choose your schedule
10:00 AM - 12:00 PM
$122.39
02:30 PM - 04:30 PM
$122.39
Choose your schedule
10:00 AM - 12:00 PM
$122.39
02:30 PM - 04:30 PM
$122.39
Choose your schedule
10:00 AM - 12:00 PM
$122.39
02:30 PM - 04:30 PM
$122.39
Choose your schedule
10:00 AM - 12:00 PM
$122.39
02:30 PM - 04:30 PM
$122.39
Choose your schedule
10:00 AM - 12:00 PM
$122.39
02:30 PM - 04:30 PM
$122.39
Choose your schedule
10:00 AM - 12:00 PM
$122.39
02:30 PM - 04:30 PM
$122.39
Choose your schedule
10:00 AM - 12:00 PM
$122.39
02:30 PM - 04:30 PM
$122.39
Choose your schedule
10:00 AM - 12:00 PM
$122.39
02:30 PM - 04:30 PM
$122.39
Choose your schedule
10:00 AM - 12:00 PM
$122.39
02:30 PM - 04:30 PM
$122.39
Choose your schedule
10:00 AM - 12:00 PM
$122.39
02:30 PM - 04:30 PM
$122.39
Choose your schedule
10:00 AM - 12:00 PM
$122.39
02:30 PM - 04:30 PM
$122.39
Choose your schedule
10:00 AM - 12:00 PM
$122.39
02:30 PM - 04:30 PM
$122.39
Choose your schedule
10:00 AM - 12:00 PM
$122.39
02:30 PM - 04:30 PM
$122.39
Choose your schedule
10:00 AM - 12:00 PM
$122.39
02:30 PM - 04:30 PM
$122.39
Choose your schedule
10:00 AM - 12:00 PM
$122.39
02:30 PM - 04:30 PM
$122.39
Choose your schedule
10:00 AM - 12:00 PM
$122.39
02:30 PM - 04:30 PM
$122.39
Choose your schedule
10:00 AM - 12:00 PM
$122.39
02:30 PM - 04:30 PM
$122.39
Choose your schedule
10:00 AM - 12:00 PM
$122.39
02:30 PM - 04:30 PM
$122.39
Choose your schedule
10:00 AM - 12:00 PM
$122.39
02:30 PM - 04:30 PM
$122.39
Choose your schedule
10:00 AM - 12:00 PM
$122.39
02:30 PM - 04:30 PM
$122.39
Choose your schedule
10:00 AM - 12:00 PM
$122.39
02:30 PM - 04:30 PM
$122.39
Choose your schedule
10:00 AM - 12:00 PM
$122.39
02:30 PM - 04:30 PM
$122.39
Choose your schedule
10:00 AM - 12:00 PM
$122.39
02:30 PM - 04:30 PM
$122.39
Choose your schedule
10:00 AM - 12:00 PM
$122.39
02:30 PM - 04:30 PM
$122.39
Choose your schedule
10:00 AM - 12:00 PM
$122.39
02:30 PM - 04:30 PM
$122.39
Choose your schedule
10:00 AM - 12:00 PM
$122.39
02:30 PM - 04:30 PM
$122.39
Choose your schedule
10:00 AM - 12:00 PM
$122.39
02:30 PM - 04:30 PM
$122.39
Choose your schedule
10:00 AM - 12:00 PM
$122.39
02:30 PM - 04:30 PM
$122.39
Choose your schedule
10:00 AM - 12:00 PM
$122.39
02:30 PM - 04:30 PM
$122.39
Choose your schedule
10:00 AM - 12:00 PM
$122.39
02:30 PM - 04:30 PM
$122.39
Choose your schedule
10:00 AM - 12:00 PM
$122.39
02:30 PM - 04:30 PM
$122.39
Choose your schedule
10:00 AM - 12:00 PM
$122.39
02:30 PM - 04:30 PM
$122.39
Choose your schedule
10:00 AM - 12:00 PM
$122.39
02:30 PM - 04:30 PM
$122.39
Choose your schedule
10:00 AM - 12:00 PM
$122.39
02:30 PM - 04:30 PM
$122.39
Choose your schedule
10:00 AM - 12:00 PM
$122.39
02:30 PM - 04:30 PM
$122.39
Choose your schedule
10:00 AM - 12:00 PM
$122.39
02:30 PM - 04:30 PM
$122.39
Choose your schedule
10:00 AM - 12:00 PM
$122.39
02:30 PM - 04:30 PM
$122.39
Choose your schedule
10:00 AM - 12:00 PM
$122.39
02:30 PM - 04:30 PM
$122.39
Choose your schedule
10:00 AM - 12:00 PM
$122.39
02:30 PM - 04:30 PM
$122.39
Choose your schedule
10:00 AM - 12:00 PM
$122.39
02:30 PM - 04:30 PM
$122.39
Choose your schedule
10:00 AM - 12:00 PM
$122.39
02:30 PM - 04:30 PM
$122.39
Choose your schedule
10:00 AM - 12:00 PM
$122.39
02:30 PM - 04:30 PM
$122.39
Choose your schedule
10:00 AM - 12:00 PM
$122.39
02:30 PM - 04:30 PM
$122.39
Choose your schedule
10:00 AM - 12:00 PM
$122.39
02:30 PM - 04:30 PM
$122.39
Choose your schedule
10:00 AM - 12:00 PM
$122.39
02:30 PM - 04:30 PM
$122.39
Choose your schedule
10:00 AM - 12:00 PM
$122.39
02:30 PM - 04:30 PM
$122.39
Choose your schedule
10:00 AM - 12:00 PM
$122.39
02:30 PM - 04:30 PM
$122.39
Choose your schedule
10:00 AM - 12:00 PM
$122.39
02:30 PM - 04:30 PM
$122.39
Choose your schedule
10:00 AM - 12:00 PM
$122.39
02:30 PM - 04:30 PM
$122.39
Choose your schedule
10:00 AM - 12:00 PM
$122.39
02:30 PM - 04:30 PM
$122.39
Choose your schedule
10:00 AM - 12:00 PM
$122.39
02:30 PM - 04:30 PM
$122.39
Choose your schedule
10:00 AM - 12:00 PM
$122.39
02:30 PM - 04:30 PM
$122.39
Choose your schedule
10:00 AM - 12:00 PM
$122.39
02:30 PM - 04:30 PM
$122.39
Choose your schedule
10:00 AM - 12:00 PM
$122.39
02:30 PM - 04:30 PM
$122.39
Choose your schedule
10:00 AM - 12:00 PM
$122.39
02:30 PM - 04:30 PM
$122.39
Choose your schedule
10:00 AM - 12:00 PM
$122.39
02:30 PM - 04:30 PM
$122.39
Choose your schedule
10:00 AM - 12:00 PM
$122.39
02:30 PM - 04:30 PM
$122.39
Choose your schedule
10:00 AM - 12:00 PM
$122.39
02:30 PM - 04:30 PM
$122.39
Choose your schedule
10:00 AM - 12:00 PM
$122.39
02:30 PM - 04:30 PM
$122.39
Choose your schedule
10:00 AM - 12:00 PM
$122.39
02:30 PM - 04:30 PM
$122.39
Choose your schedule
10:00 AM - 12:00 PM
$122.39
02:30 PM - 04:30 PM
$122.39
Choose your schedule
10:00 AM - 12:00 PM
$122.39
02:30 PM - 04:30 PM
$122.39
Choose your schedule
10:00 AM - 12:00 PM
$122.39
02:30 PM - 04:30 PM
$122.39
Choose your schedule
10:00 AM - 12:00 PM
$122.39
02:30 PM - 04:30 PM
$122.39
Choose your schedule
10:00 AM - 12:00 PM
$122.39
02:30 PM - 04:30 PM
$122.39
Choose your schedule
10:00 AM - 12:00 PM
$122.39
02:30 PM - 04:30 PM
$122.39
Choose your schedule
10:00 AM - 12:00 PM
$122.39
02:30 PM - 04:30 PM
$122.39
Choose your schedule
10:00 AM - 12:00 PM
$122.39
02:30 PM - 04:30 PM
$122.39
Choose your schedule
10:00 AM - 12:00 PM
$122.39
02:30 PM - 04:30 PM
$122.39
Choose your schedule
10:00 AM - 12:00 PM
$122.39
02:30 PM - 04:30 PM
$122.39
Choose your schedule
10:00 AM - 12:00 PM
$122.39
02:30 PM - 04:30 PM
$122.39
Choose your schedule
10:00 AM - 12:00 PM
$122.39
02:30 PM - 04:30 PM
$122.39
Choose your schedule
10:00 AM - 12:00 PM
$122.39
02:30 PM - 04:30 PM
$122.39
Choose your schedule
10:00 AM - 12:00 PM
$122.39
02:30 PM - 04:30 PM
$122.39
Choose your schedule
10:00 AM - 12:00 PM
$122.39
02:30 PM - 04:30 PM
$122.39
Choose your schedule
10:00 AM - 12:00 PM
$122.39
02:30 PM - 04:30 PM
$122.39
Choose your schedule
10:00 AM - 12:00 PM
$122.39
02:30 PM - 04:30 PM
$122.39
Choose your schedule
10:00 AM - 12:00 PM
$122.39
02:30 PM - 04:30 PM
$122.39
Choose your schedule
10:00 AM - 12:00 PM
$122.39
02:30 PM - 04:30 PM
$122.39
Choose your schedule
10:00 AM - 12:00 PM
$122.39
02:30 PM - 04:30 PM
$122.39
Choose your schedule
10:00 AM - 12:00 PM
$122.39
02:30 PM - 04:30 PM
$122.39
Choose your schedule
10:00 AM - 12:00 PM
$122.39
02:30 PM - 04:30 PM
$122.39
Choose your schedule
10:00 AM - 12:00 PM
$122.39
02:30 PM - 04:30 PM
$122.39
Choose your schedule
10:00 AM - 12:00 PM
$122.39
02:30 PM - 04:30 PM
$122.39
Choose your schedule
10:00 AM - 12:00 PM
$122.39
02:30 PM - 04:30 PM
$122.39
Choose your schedule
10:00 AM - 12:00 PM
$122.39
02:30 PM - 04:30 PM
$122.39
Choose your schedule
10:00 AM - 12:00 PM
$122.39
02:30 PM - 04:30 PM
$122.39
Choose your schedule
10:00 AM - 12:00 PM
$122.39
02:30 PM - 04:30 PM
$122.39
Choose your schedule
10:00 AM - 12:00 PM
$122.39
02:30 PM - 04:30 PM
$122.39
Choose your schedule
10:00 AM - 12:00 PM
$122.39
02:30 PM - 04:30 PM
$122.39
Choose your schedule
10:00 AM - 12:00 PM
$122.39
02:30 PM - 04:30 PM
$122.39
Choose your schedule
10:00 AM - 12:00 PM
$122.39
02:30 PM - 04:30 PM
$122.39
Choose your schedule
10:00 AM - 12:00 PM
$122.39
02:30 PM - 04:30 PM
$122.39
Choose your schedule
10:00 AM - 12:00 PM
$122.39
02:30 PM - 04:30 PM
$122.39
Choose your schedule
10:00 AM - 12:00 PM
$122.39
02:30 PM - 04:30 PM
$122.39
Choose your schedule
10:00 AM - 12:00 PM
$122.39
02:30 PM - 04:30 PM
$122.39
Choose your schedule
10:00 AM - 12:00 PM
$122.39
02:30 PM - 04:30 PM
$122.39
Choose your schedule
10:00 AM - 12:00 PM
$122.39
02:30 PM - 04:30 PM
$122.39
Choose your schedule
10:00 AM - 12:00 PM
$122.39
02:30 PM - 04:30 PM
$122.39
Choose your schedule
10:00 AM - 12:00 PM
$122.39
02:30 PM - 04:30 PM
$122.39
Choose your schedule
10:00 AM - 12:00 PM
$122.39
02:30 PM - 04:30 PM
$122.39
Choose your schedule
10:00 AM - 12:00 PM
$122.39
02:30 PM - 04:30 PM
$122.39
Choose your schedule
10:00 AM - 12:00 PM
$122.39
02:30 PM - 04:30 PM
$122.39
Choose your schedule
10:00 AM - 12:00 PM
$122.39
02:30 PM - 04:30 PM
$122.39
Choose your schedule
10:00 AM - 12:00 PM
$122.39
02:30 PM - 04:30 PM
$122.39
Choose your schedule
10:00 AM - 12:00 PM
$122.39
02:30 PM - 04:30 PM
$122.39
Choose your schedule
10:00 AM - 12:00 PM
$122.39
02:30 PM - 04:30 PM
$122.39
Choose your schedule
10:00 AM - 12:00 PM
$122.39
02:30 PM - 04:30 PM
$122.39
Choose your schedule
10:00 AM - 12:00 PM
$122.39
02:30 PM - 04:30 PM
$122.39
Choose your schedule
10:00 AM - 12:00 PM
$122.39
02:30 PM - 04:30 PM
$122.39
Choose your schedule
10:00 AM - 12:00 PM
$122.39
02:30 PM - 04:30 PM
$122.39
Choose your schedule
10:00 AM - 12:00 PM
$122.39
02:30 PM - 04:30 PM
$122.39
Choose your schedule
10:00 AM - 12:00 PM
$122.39
02:30 PM - 04:30 PM
$122.39
Choose your schedule
10:00 AM - 12:00 PM
$122.39
02:30 PM - 04:30 PM
$122.39
Choose your schedule
10:00 AM - 12:00 PM
$122.39
02:30 PM - 04:30 PM
$122.39
Choose your schedule
10:00 AM - 12:00 PM
$122.39
02:30 PM - 04:30 PM
$122.39
Choose your schedule
10:00 AM - 12:00 PM
$122.39
02:30 PM - 04:30 PM
$122.39
Choose your schedule
10:00 AM - 12:00 PM
$122.39
02:30 PM - 04:30 PM
$122.39
Choose your schedule
10:00 AM - 12:00 PM
$122.39
02:30 PM - 04:30 PM
$122.39
Choose your schedule
10:00 AM - 12:00 PM
$122.39
02:30 PM - 04:30 PM
$122.39
Choose your schedule
10:00 AM - 12:00 PM
$122.39
02:30 PM - 04:30 PM
$122.39
Choose your schedule
10:00 AM - 12:00 PM
$122.39
02:30 PM - 04:30 PM
$122.39
Choose your schedule
10:00 AM - 12:00 PM
$122.39
02:30 PM - 04:30 PM
$122.39
Choose your schedule
10:00 AM - 12:00 PM
$122.39
02:30 PM - 04:30 PM
$122.39
Choose your schedule
10:00 AM - 12:00 PM
$122.39
02:30 PM - 04:30 PM
$122.39
Choose your schedule
10:00 AM - 12:00 PM
$122.39
02:30 PM - 04:30 PM
$122.39
Choose your schedule
10:00 AM - 12:00 PM
$122.39
02:30 PM - 04:30 PM
$122.39
Choose your schedule
10:00 AM - 12:00 PM
$122.39
02:30 PM - 04:30 PM
$122.39
Choose your schedule
10:00 AM - 12:00 PM
$122.39
02:30 PM - 04:30 PM
$122.39
Choose your schedule
10:00 AM - 12:00 PM
$122.39
02:30 PM - 04:30 PM
$122.39
Choose your schedule
10:00 AM - 12:00 PM
$122.39
02:30 PM - 04:30 PM
$122.39
Choose your schedule
10:00 AM - 12:00 PM
$122.39
02:30 PM - 04:30 PM
$122.39
Choose your schedule
10:00 AM - 12:00 PM
$122.39
02:30 PM - 04:30 PM
$122.39
Choose your schedule
10:00 AM - 12:00 PM
$122.39
02:30 PM - 04:30 PM
$122.39
Choose your schedule
10:00 AM - 12:00 PM
$122.39
02:30 PM - 04:30 PM
$122.39
Choose your schedule
10:00 AM - 12:00 PM
$122.39
02:30 PM - 04:30 PM
$122.39
Choose your schedule
10:00 AM - 12:00 PM
$122.39
02:30 PM - 04:30 PM
$122.39
Choose your schedule
10:00 AM - 12:00 PM
$122.39
02:30 PM - 04:30 PM
$122.39
Choose your schedule
10:00 AM - 12:00 PM
$122.39
02:30 PM - 04:30 PM
$122.39
Choose your schedule
10:00 AM - 12:00 PM
$122.39
02:30 PM - 04:30 PM
$122.39
Choose your schedule
10:00 AM - 12:00 PM
$122.39
02:30 PM - 04:30 PM
$122.39
Choose your schedule
10:00 AM - 12:00 PM
$122.39
02:30 PM - 04:30 PM
$122.39
Choose your schedule
10:00 AM - 12:00 PM
$122.39
02:30 PM - 04:30 PM
$122.39
Choose your schedule
10:00 AM - 12:00 PM
$122.39
02:30 PM - 04:30 PM
$122.39
Choose your schedule
10:00 AM - 12:00 PM
$122.39
02:30 PM - 04:30 PM
$122.39
Choose your schedule
10:00 AM - 12:00 PM
$122.39
02:30 PM - 04:30 PM
$122.39
Choose your schedule
10:00 AM - 12:00 PM
$122.39
02:30 PM - 04:30 PM
$122.39
Choose your schedule
10:00 AM - 12:00 PM
$122.39
02:30 PM - 04:30 PM
$122.39
Choose your schedule
10:00 AM - 12:00 PM
$122.39
02:30 PM - 04:30 PM
$122.39
Choose your schedule
10:00 AM - 12:00 PM
$122.39
02:30 PM - 04:30 PM
$122.39
Choose your schedule
10:00 AM - 12:00 PM
$122.39
02:30 PM - 04:30 PM
$122.39
Choose your schedule
10:00 AM - 12:00 PM
$122.39
02:30 PM - 04:30 PM
$122.39
Choose your schedule
10:00 AM - 12:00 PM
$122.39
02:30 PM - 04:30 PM
$122.39
Choose your schedule
10:00 AM - 12:00 PM
$122.39
02:30 PM - 04:30 PM
$122.39
Choose your schedule
10:00 AM - 12:00 PM
$122.39
02:30 PM - 04:30 PM
$122.39
Choose your schedule
10:00 AM - 12:00 PM
$122.39
02:30 PM - 04:30 PM
$122.39
Choose your schedule
10:00 AM - 12:00 PM
$122.39
02:30 PM - 04:30 PM
$122.39
Choose your schedule
10:00 AM - 12:00 PM
$122.39
02:30 PM - 04:30 PM
$122.39
Choose your schedule
10:00 AM - 12:00 PM
$122.39
02:30 PM - 04:30 PM
$122.39
Choose your schedule
10:00 AM - 12:00 PM
$122.39
02:30 PM - 04:30 PM
$122.39
Choose your schedule
10:00 AM - 12:00 PM
$122.39
02:30 PM - 04:30 PM
$122.39
Choose your schedule
10:00 AM - 12:00 PM
$122.39
02:30 PM - 04:30 PM
$122.39
Choose your schedule
10:00 AM - 12:00 PM
$122.39
02:30 PM - 04:30 PM
$122.39
Choose your schedule
10:00 AM - 12:00 PM
$122.39
02:30 PM - 04:30 PM
$122.39
Choose your schedule
10:00 AM - 12:00 PM
$122.39
02:30 PM - 04:30 PM
$122.39
Choose your schedule
10:00 AM - 12:00 PM
$122.39
02:30 PM - 04:30 PM
$122.39
Choose your schedule
10:00 AM - 12:00 PM
$122.39
02:30 PM - 04:30 PM
$122.39
Choose your schedule
10:00 AM - 12:00 PM
$122.39
02:30 PM - 04:30 PM
$122.39
Choose your schedule
10:00 AM - 12:00 PM
$122.39
02:30 PM - 04:30 PM
$122.39
Choose your schedule
10:00 AM - 12:00 PM
$122.39
02:30 PM - 04:30 PM
$122.39
Choose your schedule
10:00 AM - 12:00 PM
$122.39
02:30 PM - 04:30 PM
$122.39
Choose your schedule
10:00 AM - 12:00 PM
$122.39
02:30 PM - 04:30 PM
$122.39
Choose your schedule
10:00 AM - 12:00 PM
$122.39
02:30 PM - 04:30 PM
$122.39
Choose your schedule
10:00 AM - 12:00 PM
$122.39
02:30 PM - 04:30 PM
$122.39
Choose your schedule
10:00 AM - 12:00 PM
$122.39
02:30 PM - 04:30 PM
$122.39
Choose your schedule
10:00 AM - 12:00 PM
$122.39
02:30 PM - 04:30 PM
$122.39
Choose your schedule
10:00 AM - 12:00 PM
$122.39
02:30 PM - 04:30 PM
$122.39
Choose your schedule
10:00 AM - 12:00 PM
$122.39
02:30 PM - 04:30 PM
$122.39
Choose your schedule
10:00 AM - 12:00 PM
$122.39
02:30 PM - 04:30 PM
$122.39
Choose your schedule
10:00 AM - 12:00 PM
$122.39
02:30 PM - 04:30 PM
$122.39
Choose your schedule
10:00 AM - 12:00 PM
$122.39
02:30 PM - 04:30 PM
$122.39
Choose your schedule
10:00 AM - 12:00 PM
$122.39
02:30 PM - 04:30 PM
$122.39
Choose your schedule
10:00 AM - 12:00 PM
$122.39
02:30 PM - 04:30 PM
$122.39
Choose your schedule
10:00 AM - 12:00 PM
$122.39
02:30 PM - 04:30 PM
$122.39
Choose your schedule
10:00 AM - 12:00 PM
$122.39
02:30 PM - 04:30 PM
$122.39
Choose your schedule
10:00 AM - 12:00 PM
$122.39
02:30 PM - 04:30 PM
$122.39
Choose your schedule
10:00 AM - 12:00 PM
$122.39
02:30 PM - 04:30 PM
$122.39
Choose your schedule
10:00 AM - 12:00 PM
$122.39
02:30 PM - 04:30 PM
$122.39
Choose your schedule
10:00 AM - 12:00 PM
$122.39
02:30 PM - 04:30 PM
$122.39
Choose your schedule
10:00 AM - 12:00 PM
$122.39
02:30 PM - 04:30 PM
$122.39
Choose your schedule
10:00 AM - 12:00 PM
$122.39
02:30 PM - 04:30 PM
$122.39
Choose your schedule
10:00 AM - 12:00 PM
$122.39
02:30 PM - 04:30 PM
$122.39
Choose your schedule
10:00 AM - 12:00 PM
$122.39
02:30 PM - 04:30 PM
$122.39
Choose your schedule
10:00 AM - 12:00 PM
$122.39
02:30 PM - 04:30 PM
$122.39
Choose your schedule
10:00 AM - 12:00 PM
$122.39
02:30 PM - 04:30 PM
$122.39
Choose your schedule
10:00 AM - 12:00 PM
$122.39
02:30 PM - 04:30 PM
$122.39
Choose your schedule
10:00 AM - 12:00 PM
$122.39
02:30 PM - 04:30 PM
$122.39
Choose your schedule
10:00 AM - 12:00 PM
$122.39
02:30 PM - 04:30 PM
$122.39
Choose your schedule
10:00 AM - 12:00 PM
$122.39
02:30 PM - 04:30 PM
$122.39
Choose your schedule
10:00 AM - 12:00 PM
$122.39
02:30 PM - 04:30 PM
$122.39
Choose your schedule
10:00 AM - 12:00 PM
$122.39
02:30 PM - 04:30 PM
$122.39
Choose your schedule
10:00 AM - 12:00 PM
$122.39
02:30 PM - 04:30 PM
$122.39
Choose your schedule
10:00 AM - 12:00 PM
$122.39
02:30 PM - 04:30 PM
$122.39
Choose your schedule
10:00 AM - 12:00 PM
$122.39
02:30 PM - 04:30 PM
$122.39
Choose your schedule
10:00 AM - 12:00 PM
$122.39
02:30 PM - 04:30 PM
$122.39
Choose your schedule
10:00 AM - 12:00 PM
$122.39
02:30 PM - 04:30 PM
$122.39
Choose your schedule
10:00 AM - 12:00 PM
$122.39
02:30 PM - 04:30 PM
$122.39
Choose your schedule
10:00 AM - 12:00 PM
$122.39
02:30 PM - 04:30 PM
$122.39
Choose your schedule
10:00 AM - 12:00 PM
$122.39
02:30 PM - 04:30 PM
$122.39
Choose your schedule
10:00 AM - 12:00 PM
$122.39
02:30 PM - 04:30 PM
$122.39
Choose your schedule
10:00 AM - 12:00 PM
$122.39
02:30 PM - 04:30 PM
$122.39
Choose your schedule
10:00 AM - 12:00 PM
$122.39
02:30 PM - 04:30 PM
$122.39
Choose your schedule
10:00 AM - 12:00 PM
$122.39
02:30 PM - 04:30 PM
$122.39
Choose your schedule
10:00 AM - 12:00 PM
$122.39
02:30 PM - 04:30 PM
$122.39
Choose your schedule
10:00 AM - 12:00 PM
$122.39
02:30 PM - 04:30 PM
$122.39
Choose your schedule
10:00 AM - 12:00 PM
$122.39
02:30 PM - 04:30 PM
$122.39
Choose your schedule
10:00 AM - 12:00 PM
$122.39
02:30 PM - 04:30 PM
$122.39
Choose your schedule
10:00 AM - 12:00 PM
$122.39
02:30 PM - 04:30 PM
$122.39
Choose your schedule
10:00 AM - 12:00 PM
$122.39
02:30 PM - 04:30 PM
$122.39
Choose your schedule
10:00 AM - 12:00 PM
$122.39
02:30 PM - 04:30 PM
$122.39
Choose your schedule
10:00 AM - 12:00 PM
$122.39
02:30 PM - 04:30 PM
$122.39
Choose your schedule
10:00 AM - 12:00 PM
$122.39
02:30 PM - 04:30 PM
$122.39
Choose your schedule
10:00 AM - 12:00 PM
$122.39
02:30 PM - 04:30 PM
$122.39
Choose your schedule
10:00 AM - 12:00 PM
$122.39
02:30 PM - 04:30 PM
$122.39
Choose your schedule
10:00 AM - 12:00 PM
$122.39
02:30 PM - 04:30 PM
$122.39
Choose your schedule
10:00 AM - 12:00 PM
$122.39
02:30 PM - 04:30 PM
$122.39
Choose your schedule
10:00 AM - 12:00 PM
$122.39
02:30 PM - 04:30 PM
$122.39
Choose your schedule
10:00 AM - 12:00 PM
$122.39
02:30 PM - 04:30 PM
$122.39
Choose your schedule
10:00 AM - 12:00 PM
$122.39
02:30 PM - 04:30 PM
$122.39
Choose your schedule
10:00 AM - 12:00 PM
$122.39
02:30 PM - 04:30 PM
$122.39
Choose your schedule
10:00 AM - 12:00 PM
$122.39
02:30 PM - 04:30 PM
$122.39
Choose your schedule
10:00 AM - 12:00 PM
$122.39
02:30 PM - 04:30 PM
$122.39
Choose your schedule
10:00 AM - 12:00 PM
$122.39
02:30 PM - 04:30 PM
$122.39
Choose your schedule
10:00 AM - 12:00 PM
$122.39
02:30 PM - 04:30 PM
$122.39
Choose your schedule
10:00 AM - 12:00 PM
$122.39
02:30 PM - 04:30 PM
$122.39
Choose your schedule
10:00 AM - 12:00 PM
$122.39
02:30 PM - 04:30 PM
$122.39
Choose your schedule
10:00 AM - 12:00 PM
$122.39
02:30 PM - 04:30 PM
$122.39
Choose your schedule
10:00 AM - 12:00 PM
$122.39
02:30 PM - 04:30 PM
$122.39
Choose your schedule
10:00 AM - 12:00 PM
$122.39
02:30 PM - 04:30 PM
$122.39
Choose your schedule
10:00 AM - 12:00 PM
$122.39
02:30 PM - 04:30 PM
$122.39
Choose your schedule
10:00 AM - 12:00 PM
$122.39
02:30 PM - 04:30 PM
$122.39
Choose your schedule
10:00 AM - 12:00 PM
$122.39
02:30 PM - 04:30 PM
$122.39
Choose your schedule
10:00 AM - 12:00 PM
$122.39
02:30 PM - 04:30 PM
$122.39
Choose your schedule
10:00 AM - 12:00 PM
$122.39
02:30 PM - 04:30 PM
$122.39
Choose your schedule
10:00 AM - 12:00 PM
$122.39
02:30 PM - 04:30 PM
$122.39
Choose your schedule
10:00 AM - 12:00 PM
$122.39
02:30 PM - 04:30 PM
$122.39
Choose your schedule
10:00 AM - 12:00 PM
$122.39
02:30 PM - 04:30 PM
$122.39
Choose your schedule
10:00 AM - 12:00 PM
$122.39
02:30 PM - 04:30 PM
$122.39
Choose your schedule
10:00 AM - 12:00 PM
$122.39
02:30 PM - 04:30 PM
$122.39
Choose your schedule
10:00 AM - 12:00 PM
$122.39
02:30 PM - 04:30 PM
$122.39
Choose your schedule
10:00 AM - 12:00 PM
$122.39
02:30 PM - 04:30 PM
$122.39
Choose your schedule
10:00 AM - 12:00 PM
$122.39
02:30 PM - 04:30 PM
$122.39
Choose your schedule
10:00 AM - 12:00 PM
$122.39
02:30 PM - 04:30 PM
$122.39
Choose your schedule
10:00 AM - 12:00 PM
$122.39
02:30 PM - 04:30 PM
$122.39
Choose your schedule
10:00 AM - 12:00 PM
$122.39
02:30 PM - 04:30 PM
$122.39
Choose your schedule
10:00 AM - 12:00 PM
$122.39
02:30 PM - 04:30 PM
$122.39
Choose your schedule
10:00 AM - 12:00 PM
$122.39
02:30 PM - 04:30 PM
$122.39
Choose your schedule
10:00 AM - 12:00 PM
$122.39
02:30 PM - 04:30 PM
$122.39
Choose your schedule
10:00 AM - 12:00 PM
$122.39
02:30 PM - 04:30 PM
$122.39
Choose your schedule
10:00 AM - 12:00 PM
$122.39
02:30 PM - 04:30 PM
$122.39
Choose your schedule
10:00 AM - 12:00 PM
$122.39
02:30 PM - 04:30 PM
$122.39
Choose your schedule
10:00 AM - 12:00 PM
$122.39
02:30 PM - 04:30 PM
$122.39
Choose your schedule
10:00 AM - 12:00 PM
$122.39
02:30 PM - 04:30 PM
$122.39
Choose your schedule
10:00 AM - 12:00 PM
$122.39
02:30 PM - 04:30 PM
$122.39
Choose your schedule
10:00 AM - 12:00 PM
$122.39
02:30 PM - 04:30 PM
$122.39
Choose your schedule
10:00 AM - 12:00 PM
$122.39
02:30 PM - 04:30 PM
$122.39
Choose your schedule
10:00 AM - 12:00 PM
$122.39
02:30 PM - 04:30 PM
$122.39
Choose your schedule
10:00 AM - 12:00 PM
$122.39
02:30 PM - 04:30 PM
$122.39
Choose your schedule
10:00 AM - 12:00 PM
$122.39
02:30 PM - 04:30 PM
$122.39
Choose your schedule
10:00 AM - 12:00 PM
$122.39
02:30 PM - 04:30 PM
$122.39
Choose your schedule
10:00 AM - 12:00 PM
$122.39
02:30 PM - 04:30 PM
$122.39
Choose your schedule
10:00 AM - 12:00 PM
$122.39
02:30 PM - 04:30 PM
$122.39
Choose your schedule
10:00 AM - 12:00 PM
$122.39
02:30 PM - 04:30 PM
$122.39
Choose your schedule
10:00 AM - 12:00 PM
$122.39
02:30 PM - 04:30 PM
$122.39
Choose your schedule
10:00 AM - 12:00 PM
$122.39
02:30 PM - 04:30 PM
$122.39
Choose your schedule
10:00 AM - 12:00 PM
$122.39
02:30 PM - 04:30 PM
$122.39
Choose your schedule
10:00 AM - 12:00 PM
$122.39
02:30 PM - 04:30 PM
$122.39
Choose your schedule
10:00 AM - 12:00 PM
$122.39
02:30 PM - 04:30 PM
$122.39
Choose your schedule
10:00 AM - 12:00 PM
$122.39
02:30 PM - 04:30 PM
$122.39
Choose your schedule
10:00 AM - 12:00 PM
$122.39
02:30 PM - 04:30 PM
$122.39
Choose your schedule
10:00 AM - 12:00 PM
$122.39
02:30 PM - 04:30 PM
$122.39
Choose your schedule
10:00 AM - 12:00 PM
$122.39
02:30 PM - 04:30 PM
$122.39
Choose your schedule
10:00 AM - 12:00 PM
$122.39
02:30 PM - 04:30 PM
$122.39
Choose your schedule
10:00 AM - 12:00 PM
$122.39
02:30 PM - 04:30 PM
$122.39
Choose your schedule
10:00 AM - 12:00 PM
$122.39
02:30 PM - 04:30 PM
$122.39
Choose your schedule
10:00 AM - 12:00 PM
$122.39
02:30 PM - 04:30 PM
$122.39
Choose your schedule
10:00 AM - 12:00 PM
$122.39
02:30 PM - 04:30 PM
$122.39
Choose your schedule
10:00 AM - 12:00 PM
$122.39
02:30 PM - 04:30 PM
$122.39
Choose your schedule
10:00 AM - 12:00 PM
$122.39
02:30 PM - 04:30 PM
$122.39
Choose your schedule
10:00 AM - 12:00 PM
$122.39
02:30 PM - 04:30 PM
$122.39
Choose your schedule
10:00 AM - 12:00 PM
$122.39
02:30 PM - 04:30 PM
$122.39
Choose your schedule
10:00 AM - 12:00 PM
$122.39
02:30 PM - 04:30 PM
$122.39
Choose your schedule
10:00 AM - 12:00 PM
$122.39
02:30 PM - 04:30 PM
$122.39
Choose your schedule
10:00 AM - 12:00 PM
$122.39
02:30 PM - 04:30 PM
$122.39
Choose your schedule
10:00 AM - 12:00 PM
$122.39
02:30 PM - 04:30 PM
$122.39
Choose your schedule
10:00 AM - 12:00 PM
$122.39
02:30 PM - 04:30 PM
$122.39
Choose your schedule
10:00 AM - 12:00 PM
$122.39
02:30 PM - 04:30 PM
$122.39
Choose your schedule
10:00 AM - 12:00 PM
$122.39
02:30 PM - 04:30 PM
$122.39
Choose your schedule
10:00 AM - 12:00 PM
$122.39
02:30 PM - 04:30 PM
$122.39
Choose your schedule
10:00 AM - 12:00 PM
$122.39
02:30 PM - 04:30 PM
$122.39
Choose your schedule
10:00 AM - 12:00 PM
$122.39
02:30 PM - 04:30 PM
$122.39
Choose your schedule
10:00 AM - 12:00 PM
$122.39
02:30 PM - 04:30 PM
$122.39
Choose your schedule
10:00 AM - 12:00 PM
$122.39
02:30 PM - 04:30 PM
$122.39
Choose your schedule
10:00 AM - 12:00 PM
$122.39
02:30 PM - 04:30 PM
$122.39
Choose your schedule
10:00 AM - 12:00 PM
$122.39
02:30 PM - 04:30 PM
$122.39
Choose your schedule
10:00 AM - 12:00 PM
$122.39
02:30 PM - 04:30 PM
$122.39
Choose your schedule
10:00 AM - 12:00 PM
$122.39
02:30 PM - 04:30 PM
$122.39
Choose your schedule
10:00 AM - 12:00 PM
$122.39
02:30 PM - 04:30 PM
$122.39
Choose your schedule
10:00 AM - 12:00 PM
$122.39
02:30 PM - 04:30 PM
$122.39
Choose your schedule
10:00 AM - 12:00 PM
$122.39
02:30 PM - 04:30 PM
$122.39
Choose your schedule
10:00 AM - 12:00 PM
$122.39
02:30 PM - 04:30 PM
$122.39
Choose your schedule
10:00 AM - 12:00 PM
$122.39
02:30 PM - 04:30 PM
$122.39
Choose your schedule
10:00 AM - 12:00 PM
$122.39
02:30 PM - 04:30 PM
$122.39
Choose your schedule
10:00 AM - 12:00 PM
$122.39
02:30 PM - 04:30 PM
$122.39
Choose your schedule
10:00 AM - 12:00 PM
$122.39
02:30 PM - 04:30 PM
$122.39
Choose your schedule
10:00 AM - 12:00 PM
$122.39
02:30 PM - 04:30 PM
$122.39
Choose your schedule
10:00 AM - 12:00 PM
$122.39
02:30 PM - 04:30 PM
$122.39
Choose your schedule
10:00 AM - 12:00 PM
$122.39
02:30 PM - 04:30 PM
$122.39
Choose your schedule
10:00 AM - 12:00 PM
$122.39
02:30 PM - 04:30 PM
$122.39
Choose your schedule
10:00 AM - 12:00 PM
$122.39
02:30 PM - 04:30 PM
$122.39
Choose your schedule
10:00 AM - 12:00 PM
$122.39
02:30 PM - 04:30 PM
$122.39
Choose your schedule
10:00 AM - 12:00 PM
$122.39
02:30 PM - 04:30 PM
$122.39
Choose your schedule
10:00 AM - 12:00 PM
$122.39
02:30 PM - 04:30 PM
$122.39
Choose your schedule
10:00 AM - 12:00 PM
$122.39
02:30 PM - 04:30 PM
$122.39
Choose your schedule
10:00 AM - 12:00 PM
$122.39
02:30 PM - 04:30 PM
$122.39
Choose your schedule
10:00 AM - 12:00 PM
$122.39
02:30 PM - 04:30 PM
$122.39
Choose your schedule
10:00 AM - 12:00 PM
$122.39
02:30 PM - 04:30 PM
$122.39
Choose your schedule
10:00 AM - 12:00 PM
$122.39
02:30 PM - 04:30 PM
$122.39
Choose your schedule
10:00 AM - 12:00 PM
$122.39
02:30 PM - 04:30 PM
$122.39
Choose your schedule
10:00 AM - 12:00 PM
$122.39
02:30 PM - 04:30 PM
$122.39
Choose your schedule
10:00 AM - 12:00 PM
$122.39
02:30 PM - 04:30 PM
$122.39
Choose your schedule
10:00 AM - 12:00 PM
$122.39
02:30 PM - 04:30 PM
$122.39
Choose your schedule
10:00 AM - 12:00 PM
$122.39
02:30 PM - 04:30 PM
$122.39
Choose your schedule
10:00 AM - 12:00 PM
$122.39
02:30 PM - 04:30 PM
$122.39
Choose your schedule
10:00 AM - 12:00 PM
$122.39
02:30 PM - 04:30 PM
$122.39
Choose your schedule
10:00 AM - 12:00 PM
$122.39
02:30 PM - 04:30 PM
$122.39
Choose your schedule
10:00 AM - 12:00 PM
$122.39
02:30 PM - 04:30 PM
$122.39
About the Experience
Stand up paddling is easy and a lot of fun, Sesimbra SUP tour is not an exception! After a short introduction, we will start from the harbor on flat water which is perfect for beginners and continue on the sea. You will go along the beautiful coast of Arrabida Nature Park and Luiz de Saldanha Maritime Reserve in case there are good sea and weather conditions or just stay and enjoy the Bay of Sesimbra.
We will reach Ribeira do Cavalo beach which is a Nature Wonder and admire the caves and the geology of the coast. When looking down into crystal clear waters, you will see plenty of fishes. You will have fun with the whole family and friends while having a good exercise admiring unique landscapes.
You will, of course, learn or improve Stand Up Paddle strokes and Technics with one of our certified guide. Take it easy and have fun!
Our guides are the best-trained professionals, are certified by both Portuguese federations of Surfing and Canoe-Kayak and will look forward to guest safety and enjoyment. They will be constantly watching out for you. Kids are welcome from 12 years old.
DEPARTURE/RETURN LOCATION: BORK/Haliotis Outdoor Centre, Sesimbra Harbor
DEPARTURE TIME: Please arrive 10 minutes before tour departure.
RETURN TIME: Approximately 2 hours after departure.
WEAR: Bring a swimming suit, lycra or t-shirt, hat, and sunscreen.
INCLUDED: Professional instructor & all equipment (board, paddle, lifejacket, wetsuit), water & snacks, safe place to store your belongings
NOT INCLUDED: Transport from and to your hotel, but can be arranged separately. Photographs of the trip that can also be arranged separately. Lunch but you may take a picnic with you to enjoy on the beach.
Pick-up: Not included
Meeting point:
BORK/Haliotis Outdoor Centre, Sesimbra Harbor