Walking Tour: Ponta Delgada Food Tour - Azores for Foodies
Location: São Miguel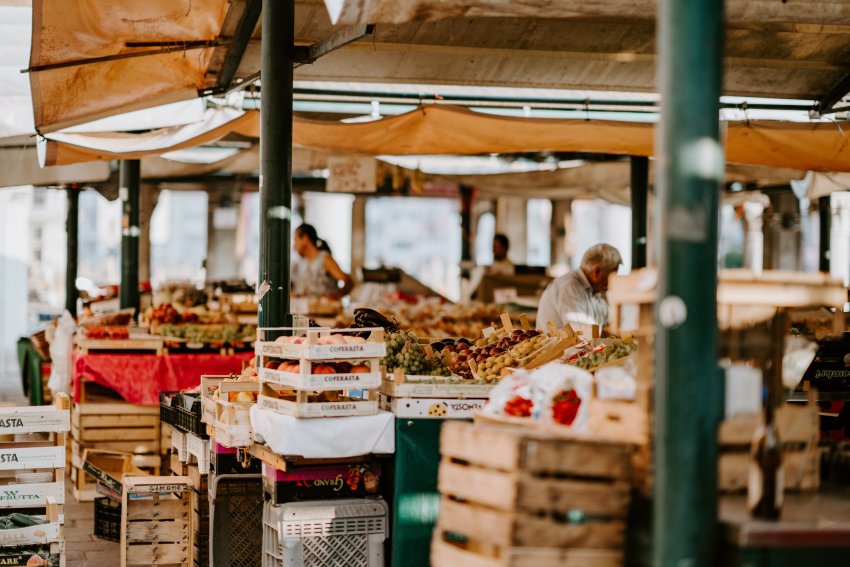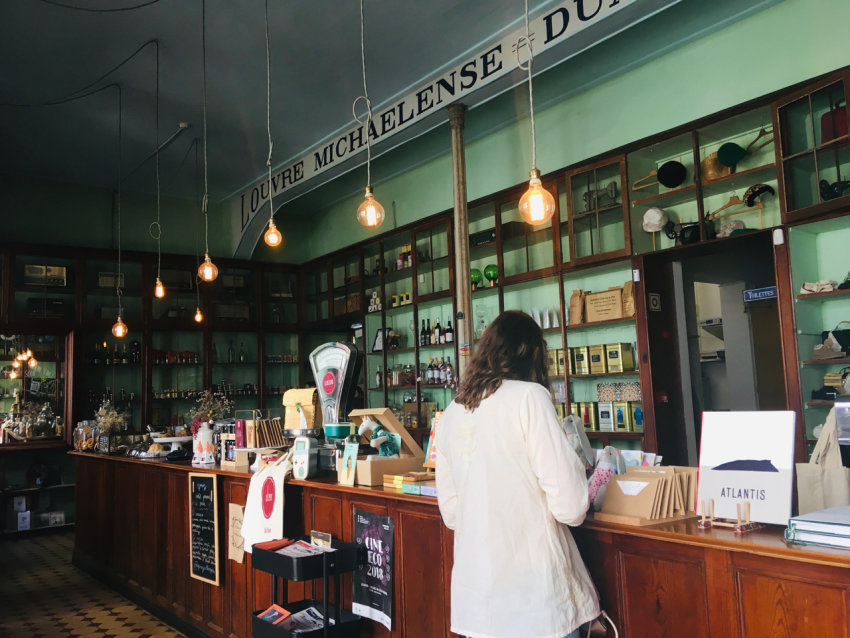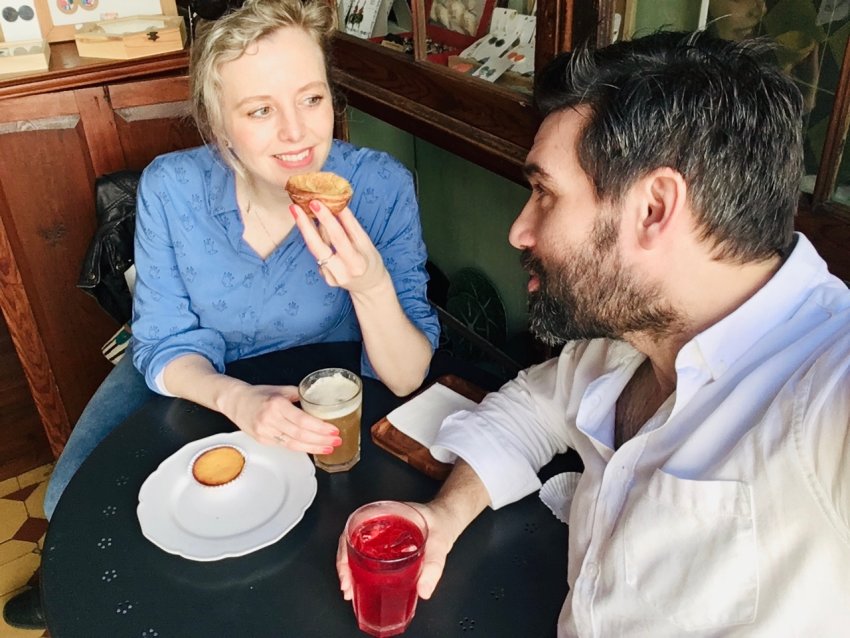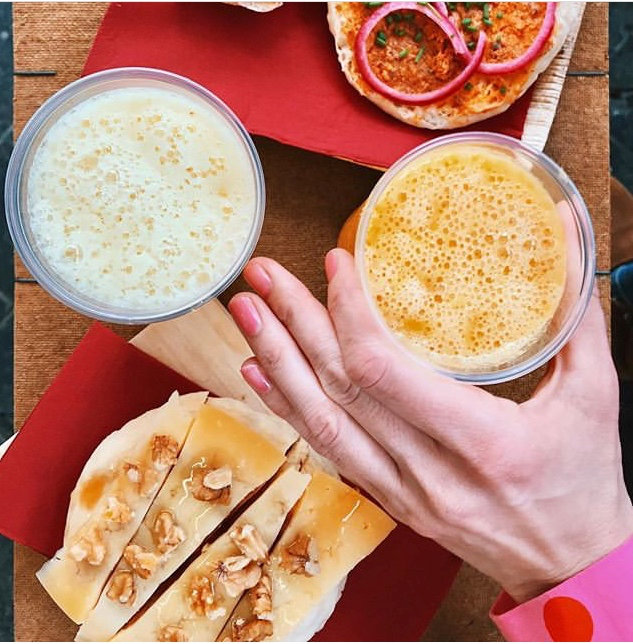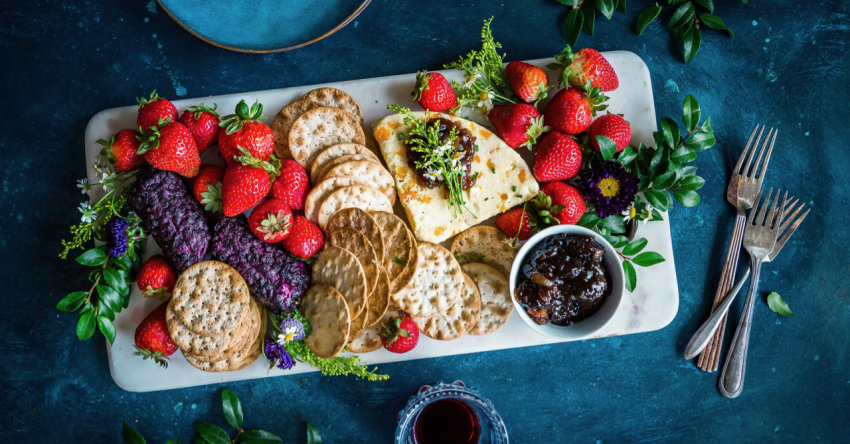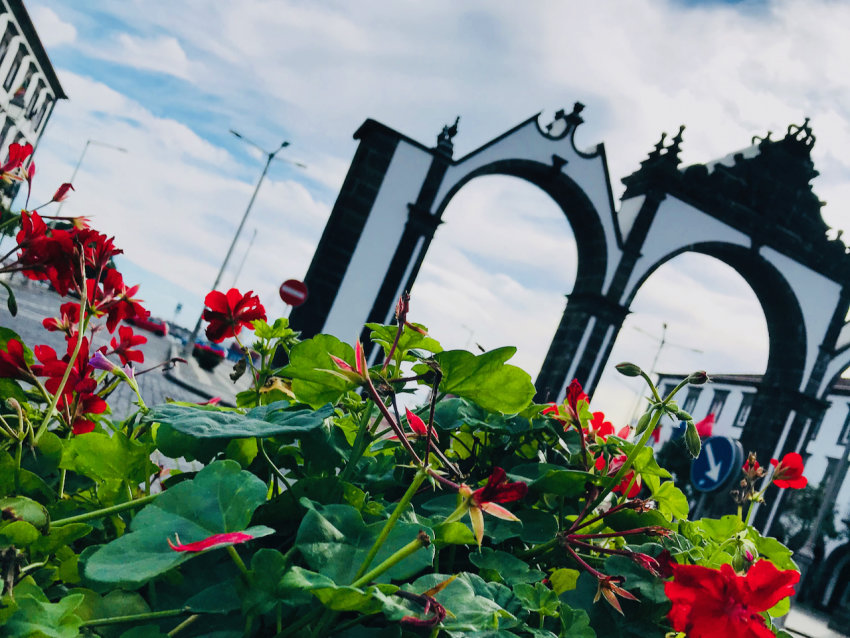 Choose your schedule
10:00 AM - 01:30 PM
$185.04
Choose your schedule
10:00 AM - 01:30 PM
$185.04
Choose your schedule
10:00 AM - 01:30 PM
$185.04
Choose your schedule
10:00 AM - 01:30 PM
$185.04
Choose your schedule
10:00 AM - 01:30 PM
$185.04
Choose your schedule
10:00 AM - 01:30 PM
$185.04
Choose your schedule
10:00 AM - 01:30 PM
$185.04
Choose your schedule
10:00 AM - 01:30 PM
$185.04
Choose your schedule
10:00 AM - 01:30 PM
$185.04
Choose your schedule
10:00 AM - 01:30 PM
$185.04
Choose your schedule
10:00 AM - 01:30 PM
$193.75
Choose your schedule
10:00 AM - 01:30 PM
$193.75
Choose your schedule
10:00 AM - 01:30 PM
$193.75
Choose your schedule
10:00 AM - 01:30 PM
$193.75
Choose your schedule
10:00 AM - 01:30 PM
$193.75
Choose your schedule
10:00 AM - 01:30 PM
$193.75
Choose your schedule
10:00 AM - 01:30 PM
$193.75
Choose your schedule
10:00 AM - 01:30 PM
$193.75
Choose your schedule
10:00 AM - 01:30 PM
$193.75
Choose your schedule
10:00 AM - 01:30 PM
$193.75
Choose your schedule
10:00 AM - 01:30 PM
$193.75
Choose your schedule
10:00 AM - 01:30 PM
$193.75
Choose your schedule
10:00 AM - 01:30 PM
$193.75
Choose your schedule
10:00 AM - 01:30 PM
$193.75
Choose your schedule
10:00 AM - 01:30 PM
$193.75
Choose your schedule
10:00 AM - 01:30 PM
$193.75
Choose your schedule
10:00 AM - 01:30 PM
$193.75
Choose your schedule
10:00 AM - 01:30 PM
$193.75
Choose your schedule
10:00 AM - 01:30 PM
$193.75
Choose your schedule
10:00 AM - 01:30 PM
$193.75
Choose your schedule
10:00 AM - 01:30 PM
$193.75
Choose your schedule
10:00 AM - 01:30 PM
$193.75
Choose your schedule
10:00 AM - 01:30 PM
$193.75
Choose your schedule
10:00 AM - 01:30 PM
$193.75
Choose your schedule
10:00 AM - 01:30 PM
$193.75
Choose your schedule
10:00 AM - 01:30 PM
$193.75
Choose your schedule
10:00 AM - 01:30 PM
$193.75
Choose your schedule
10:00 AM - 01:30 PM
$193.75
Choose your schedule
10:00 AM - 01:30 PM
$193.75
Choose your schedule
10:00 AM - 01:30 PM
$193.75
Choose your schedule
10:00 AM - 01:30 PM
$193.75
Choose your schedule
10:00 AM - 01:30 PM
$193.75
Choose your schedule
10:00 AM - 01:30 PM
$193.75
Choose your schedule
10:00 AM - 01:30 PM
$193.75
Choose your schedule
10:00 AM - 01:30 PM
$193.75
Choose your schedule
10:00 AM - 01:30 PM
$193.75
Choose your schedule
10:00 AM - 01:30 PM
$193.75
Choose your schedule
10:00 AM - 01:30 PM
$193.75
Choose your schedule
10:00 AM - 01:30 PM
$193.75
Choose your schedule
10:00 AM - 01:30 PM
$193.75
Choose your schedule
10:00 AM - 01:30 PM
$193.75
Choose your schedule
10:00 AM - 01:30 PM
$193.75
Choose your schedule
10:00 AM - 01:30 PM
$193.75
Choose your schedule
10:00 AM - 01:30 PM
$193.75
Choose your schedule
10:00 AM - 01:30 PM
$193.75
Choose your schedule
10:00 AM - 01:30 PM
$193.75
Choose your schedule
10:00 AM - 01:30 PM
$193.75
Choose your schedule
10:00 AM - 01:30 PM
$193.75
Choose your schedule
10:00 AM - 01:30 PM
$193.75
Choose your schedule
10:00 AM - 01:30 PM
$193.75
Choose your schedule
10:00 AM - 01:30 PM
$193.75
Choose your schedule
10:00 AM - 01:30 PM
$193.75
Choose your schedule
10:00 AM - 01:30 PM
$193.75
Choose your schedule
10:00 AM - 01:30 PM
$193.75
Choose your schedule
10:00 AM - 01:30 PM
$193.75
Choose your schedule
10:00 AM - 01:30 PM
$193.75
Choose your schedule
10:00 AM - 01:30 PM
$193.75
Choose your schedule
10:00 AM - 01:30 PM
$193.75
Choose your schedule
10:00 AM - 01:30 PM
$193.75
Choose your schedule
10:00 AM - 01:30 PM
$193.75
Choose your schedule
10:00 AM - 01:30 PM
$193.75
Choose your schedule
10:00 AM - 01:30 PM
$193.75
Choose your schedule
10:00 AM - 01:30 PM
$193.75
Choose your schedule
10:00 AM - 01:30 PM
$193.75
Choose your schedule
10:00 AM - 01:30 PM
$193.75
Choose your schedule
10:00 AM - 01:30 PM
$193.75
Choose your schedule
10:00 AM - 01:30 PM
$193.75
Choose your schedule
10:00 AM - 01:30 PM
$193.75
Choose your schedule
10:00 AM - 01:30 PM
$193.75
Choose your schedule
10:00 AM - 01:30 PM
$193.75
Choose your schedule
10:00 AM - 01:30 PM
$193.75
Choose your schedule
10:00 AM - 01:30 PM
$193.75
Choose your schedule
10:00 AM - 01:30 PM
$193.75
Choose your schedule
10:00 AM - 01:30 PM
$193.75
Choose your schedule
10:00 AM - 01:30 PM
$193.75
Choose your schedule
10:00 AM - 01:30 PM
$193.75
Choose your schedule
10:00 AM - 01:30 PM
$193.75
Choose your schedule
10:00 AM - 01:30 PM
$193.75
Choose your schedule
10:00 AM - 01:30 PM
$193.75
Choose your schedule
10:00 AM - 01:30 PM
$193.75
Choose your schedule
10:00 AM - 01:30 PM
$193.75
Choose your schedule
10:00 AM - 01:30 PM
$193.75
Choose your schedule
10:00 AM - 01:30 PM
$193.75
Choose your schedule
10:00 AM - 01:30 PM
$193.75
Choose your schedule
10:00 AM - 01:30 PM
$193.75
Choose your schedule
10:00 AM - 01:30 PM
$193.75
Choose your schedule
10:00 AM - 01:30 PM
$193.75
Choose your schedule
10:00 AM - 01:30 PM
$193.75
Choose your schedule
10:00 AM - 01:30 PM
$193.75
Choose your schedule
10:00 AM - 01:30 PM
$193.75
Choose your schedule
10:00 AM - 01:30 PM
$193.75
Choose your schedule
10:00 AM - 01:30 PM
$193.75
Choose your schedule
10:00 AM - 01:30 PM
$193.75
Choose your schedule
10:00 AM - 01:30 PM
$193.75
Choose your schedule
10:00 AM - 01:30 PM
$193.75
Choose your schedule
10:00 AM - 01:30 PM
$193.75
Choose your schedule
10:00 AM - 01:30 PM
$193.75
Choose your schedule
10:00 AM - 01:30 PM
$193.75
Choose your schedule
10:00 AM - 01:30 PM
$193.75
Choose your schedule
10:00 AM - 01:30 PM
$193.75
Choose your schedule
10:00 AM - 01:30 PM
$193.75
Choose your schedule
10:00 AM - 01:30 PM
$193.75
Choose your schedule
10:00 AM - 01:30 PM
$193.75
Choose your schedule
10:00 AM - 01:30 PM
$193.75
Choose your schedule
10:00 AM - 01:30 PM
$193.75
Choose your schedule
10:00 AM - 01:30 PM
$193.75
Choose your schedule
10:00 AM - 01:30 PM
$193.75
Choose your schedule
10:00 AM - 01:30 PM
$193.75
Choose your schedule
10:00 AM - 01:30 PM
$193.75
Choose your schedule
10:00 AM - 01:30 PM
$193.75
Choose your schedule
10:00 AM - 01:30 PM
$193.75
Choose your schedule
10:00 AM - 01:30 PM
$193.75
Choose your schedule
10:00 AM - 01:30 PM
$193.75
Choose your schedule
10:00 AM - 01:30 PM
$193.75
Choose your schedule
10:00 AM - 01:30 PM
$193.75
Choose your schedule
10:00 AM - 01:30 PM
$193.75
Choose your schedule
10:00 AM - 01:30 PM
$193.75
Choose your schedule
10:00 AM - 01:30 PM
$193.75
Choose your schedule
10:00 AM - 01:30 PM
$193.75
Choose your schedule
10:00 AM - 01:30 PM
$193.75
Choose your schedule
10:00 AM - 01:30 PM
$193.75
Choose your schedule
10:00 AM - 01:30 PM
$193.75
Choose your schedule
10:00 AM - 01:30 PM
$193.75
Choose your schedule
10:00 AM - 01:30 PM
$193.75
Choose your schedule
10:00 AM - 01:30 PM
$193.75
Choose your schedule
10:00 AM - 01:30 PM
$193.75
Choose your schedule
10:00 AM - 01:30 PM
$193.75
Choose your schedule
10:00 AM - 01:30 PM
$193.75
Choose your schedule
10:00 AM - 01:30 PM
$193.75
Choose your schedule
10:00 AM - 01:30 PM
$193.75
Choose your schedule
10:00 AM - 01:30 PM
$193.75
Choose your schedule
10:00 AM - 01:30 PM
$193.75
Choose your schedule
10:00 AM - 01:30 PM
$193.75
Choose your schedule
10:00 AM - 01:30 PM
$193.75
Choose your schedule
10:00 AM - 01:30 PM
$193.75
Choose your schedule
10:00 AM - 01:30 PM
$193.75
Choose your schedule
10:00 AM - 01:30 PM
$193.75
Choose your schedule
10:00 AM - 01:30 PM
$193.75
Choose your schedule
10:00 AM - 01:30 PM
$193.75
Choose your schedule
10:00 AM - 01:30 PM
$193.75
Choose your schedule
10:00 AM - 01:30 PM
$193.75
Choose your schedule
10:00 AM - 01:30 PM
$193.75
Choose your schedule
10:00 AM - 01:30 PM
$193.75
Choose your schedule
10:00 AM - 01:30 PM
$193.75
Choose your schedule
10:00 AM - 01:30 PM
$193.75
Choose your schedule
10:00 AM - 01:30 PM
$193.75
Choose your schedule
10:00 AM - 01:30 PM
$193.75
Choose your schedule
10:00 AM - 01:30 PM
$193.75
Choose your schedule
10:00 AM - 01:30 PM
$193.75
Choose your schedule
10:00 AM - 01:30 PM
$193.75
Choose your schedule
10:00 AM - 01:30 PM
$193.75
Choose your schedule
10:00 AM - 01:30 PM
$193.75
Choose your schedule
10:00 AM - 01:30 PM
$193.75
Choose your schedule
10:00 AM - 01:30 PM
$193.75
Choose your schedule
10:00 AM - 01:30 PM
$193.75
Choose your schedule
10:00 AM - 01:30 PM
$193.75
Choose your schedule
10:00 AM - 01:30 PM
$193.75
Choose your schedule
10:00 AM - 01:30 PM
$193.75
Choose your schedule
10:00 AM - 01:30 PM
$193.75
Choose your schedule
10:00 AM - 01:30 PM
$193.75
Choose your schedule
10:00 AM - 01:30 PM
$193.75
Choose your schedule
10:00 AM - 01:30 PM
$193.75
Choose your schedule
10:00 AM - 01:30 PM
$193.75
Choose your schedule
10:00 AM - 01:30 PM
$193.75
Choose your schedule
10:00 AM - 01:30 PM
$193.75
Choose your schedule
10:00 AM - 01:30 PM
$193.75
Choose your schedule
10:00 AM - 01:30 PM
$193.75
Choose your schedule
10:00 AM - 01:30 PM
$193.75
Choose your schedule
10:00 AM - 01:30 PM
$193.75
Choose your schedule
10:00 AM - 01:30 PM
$193.75
Choose your schedule
10:00 AM - 01:30 PM
$193.75
Choose your schedule
10:00 AM - 01:30 PM
$193.75
Choose your schedule
10:00 AM - 01:30 PM
$193.75
Choose your schedule
10:00 AM - 01:30 PM
$193.75
Choose your schedule
10:00 AM - 01:30 PM
$193.75
Choose your schedule
10:00 AM - 01:30 PM
$193.75
Choose your schedule
10:00 AM - 01:30 PM
$193.75
Choose your schedule
10:00 AM - 01:30 PM
$193.75
Choose your schedule
10:00 AM - 01:30 PM
$193.75
Choose your schedule
10:00 AM - 01:30 PM
$193.75
Choose your schedule
10:00 AM - 01:30 PM
$193.75
Choose your schedule
10:00 AM - 01:30 PM
$193.75
Choose your schedule
10:00 AM - 01:30 PM
$193.75
Choose your schedule
10:00 AM - 01:30 PM
$193.75
Choose your schedule
10:00 AM - 01:30 PM
$193.75
Choose your schedule
10:00 AM - 01:30 PM
$193.75
Choose your schedule
10:00 AM - 01:30 PM
$193.75
Choose your schedule
10:00 AM - 01:30 PM
$193.75
Choose your schedule
10:00 AM - 01:30 PM
$193.75
Choose your schedule
10:00 AM - 01:30 PM
$193.75
Choose your schedule
10:00 AM - 01:30 PM
$193.75
Choose your schedule
10:00 AM - 01:30 PM
$193.75
Choose your schedule
10:00 AM - 01:30 PM
$193.75
Choose your schedule
10:00 AM - 01:30 PM
$193.75
Choose your schedule
10:00 AM - 01:30 PM
$193.75
Choose your schedule
10:00 AM - 01:30 PM
$193.75
Choose your schedule
10:00 AM - 01:30 PM
$193.75
Choose your schedule
10:00 AM - 01:30 PM
$193.75
Choose your schedule
10:00 AM - 01:30 PM
$193.75
Choose your schedule
10:00 AM - 01:30 PM
$193.75
Choose your schedule
10:00 AM - 01:30 PM
$193.75
Choose your schedule
10:00 AM - 01:30 PM
$193.75
Choose your schedule
10:00 AM - 01:30 PM
$193.75
Choose your schedule
10:00 AM - 01:30 PM
$193.75
Choose your schedule
10:00 AM - 01:30 PM
$193.75
Choose your schedule
10:00 AM - 01:30 PM
$193.75
Choose your schedule
10:00 AM - 01:30 PM
$193.75
Choose your schedule
10:00 AM - 01:30 PM
$193.75
Choose your schedule
10:00 AM - 01:30 PM
$193.75
Choose your schedule
10:00 AM - 01:30 PM
$193.75
Choose your schedule
10:00 AM - 01:30 PM
$193.75
Choose your schedule
10:00 AM - 01:30 PM
$193.75
Choose your schedule
10:00 AM - 01:30 PM
$193.75
Choose your schedule
10:00 AM - 01:30 PM
$193.75
Choose your schedule
10:00 AM - 01:30 PM
$193.75
Choose your schedule
10:00 AM - 01:30 PM
$193.75
Choose your schedule
10:00 AM - 01:30 PM
$193.75
Choose your schedule
10:00 AM - 01:30 PM
$193.75
Choose your schedule
10:00 AM - 01:30 PM
$193.75
Choose your schedule
10:00 AM - 01:30 PM
$193.75
Choose your schedule
10:00 AM - 01:30 PM
$193.75
Choose your schedule
10:00 AM - 01:30 PM
$193.75
Choose your schedule
10:00 AM - 01:30 PM
$193.75
Choose your schedule
10:00 AM - 01:30 PM
$193.75
Choose your schedule
10:00 AM - 01:30 PM
$193.75
Choose your schedule
10:00 AM - 01:30 PM
$193.75
Choose your schedule
10:00 AM - 01:30 PM
$193.75
Choose your schedule
10:00 AM - 01:30 PM
$193.75
Choose your schedule
10:00 AM - 01:30 PM
$193.75
Choose your schedule
10:00 AM - 01:30 PM
$193.75
Choose your schedule
10:00 AM - 01:30 PM
$193.75
Choose your schedule
10:00 AM - 01:30 PM
$193.75
Choose your schedule
10:00 AM - 01:30 PM
$193.75
Choose your schedule
10:00 AM - 01:30 PM
$193.75
Choose your schedule
10:00 AM - 01:30 PM
$193.75
Choose your schedule
10:00 AM - 01:30 PM
$193.75
Choose your schedule
10:00 AM - 01:30 PM
$193.75
Choose your schedule
10:00 AM - 01:30 PM
$193.75
Choose your schedule
10:00 AM - 01:30 PM
$193.75
Choose your schedule
10:00 AM - 01:30 PM
$193.75
Choose your schedule
10:00 AM - 01:30 PM
$193.75
Choose your schedule
10:00 AM - 01:30 PM
$193.75
Choose your schedule
10:00 AM - 01:30 PM
$193.75
Choose your schedule
10:00 AM - 01:30 PM
$193.75
Choose your schedule
10:00 AM - 01:30 PM
$193.75
Choose your schedule
10:00 AM - 01:30 PM
$193.75
Choose your schedule
10:00 AM - 01:30 PM
$193.75
Choose your schedule
10:00 AM - 01:30 PM
$193.75
Choose your schedule
10:00 AM - 01:30 PM
$193.75
Choose your schedule
10:00 AM - 01:30 PM
$193.75
Choose your schedule
10:00 AM - 01:30 PM
$193.75
Choose your schedule
10:00 AM - 01:30 PM
$193.75
Choose your schedule
10:00 AM - 01:30 PM
$193.75
Choose your schedule
10:00 AM - 01:30 PM
$193.75
Choose your schedule
10:00 AM - 01:30 PM
$193.75
Choose your schedule
10:00 AM - 01:30 PM
$193.75
Choose your schedule
10:00 AM - 01:30 PM
$193.75
Choose your schedule
10:00 AM - 01:30 PM
$193.75
Choose your schedule
10:00 AM - 01:30 PM
$193.75
Choose your schedule
10:00 AM - 01:30 PM
$193.75
Choose your schedule
10:00 AM - 01:30 PM
$193.75
Choose your schedule
10:00 AM - 01:30 PM
$193.75
Choose your schedule
10:00 AM - 01:30 PM
$193.75
Choose your schedule
10:00 AM - 01:30 PM
$193.75
Choose your schedule
10:00 AM - 01:30 PM
$193.75
Choose your schedule
10:00 AM - 01:30 PM
$193.75
Choose your schedule
10:00 AM - 01:30 PM
$193.75
Choose your schedule
10:00 AM - 01:30 PM
$193.75
Choose your schedule
10:00 AM - 01:30 PM
$193.75
Choose your schedule
10:00 AM - 01:30 PM
$193.75
Choose your schedule
10:00 AM - 01:30 PM
$193.75
Choose your schedule
10:00 AM - 01:30 PM
$193.75
Choose your schedule
10:00 AM - 01:30 PM
$193.75
Choose your schedule
10:00 AM - 01:30 PM
$193.75
Choose your schedule
10:00 AM - 01:30 PM
$193.75
Choose your schedule
10:00 AM - 01:30 PM
$193.75
Choose your schedule
10:00 AM - 01:30 PM
$193.75
Choose your schedule
10:00 AM - 01:30 PM
$193.75
Choose your schedule
10:00 AM - 01:30 PM
$193.75
Choose your schedule
10:00 AM - 01:30 PM
$193.75
Choose your schedule
10:00 AM - 01:30 PM
$193.75
Choose your schedule
10:00 AM - 01:30 PM
$193.75
Choose your schedule
10:00 AM - 01:30 PM
$193.75
Choose your schedule
10:00 AM - 01:30 PM
$193.75
Choose your schedule
10:00 AM - 01:30 PM
$193.75
Choose your schedule
10:00 AM - 01:30 PM
$193.75
Choose your schedule
10:00 AM - 01:30 PM
$193.75
Choose your schedule
10:00 AM - 01:30 PM
$193.75
Choose your schedule
10:00 AM - 01:30 PM
$193.75
Choose your schedule
10:00 AM - 01:30 PM
$193.75
Choose your schedule
10:00 AM - 01:30 PM
$193.75
Choose your schedule
10:00 AM - 01:30 PM
$193.75
Choose your schedule
10:00 AM - 01:30 PM
$193.75
Choose your schedule
10:00 AM - 01:30 PM
$193.75
Choose your schedule
10:00 AM - 01:30 PM
$193.75
Choose your schedule
10:00 AM - 01:30 PM
$193.75
About the Experience
Participants visit eateries to gain a sense of place. They sample traditional and modern specialties, and they also see or visit highlights and landmarks, where they will learn about the history and lifestyle of the Azores through compelling stories.
The groups ar limited to 12 participants per guide, ensuring a personalised experience.
This best-selling tour guarantees a great foodie experience, many genuine recommendations and a lot of fun!
Things we talk about:
​ • Local foods: what, why and where
​ • Azores lifestyle and culture
​ • Historical context
Fun facts and many curiosities
Places we visit:
​ • Eateries
​ • Food & Drink related shops
​ • Architectural landmarks
​ • Main church & Synagogue
​ • Farmers' market (closed on Sundays)
Inclusions:
8 food tastings during the tour

Bread roll and loose-leaf tea

Season fruits

Fresh artisanal pastry

Two stops in a restaurant

One stop in a tea house

2 drinks of choice (soda, beer, wine)

Chef signature dessert
Good to Know:
Distance covered: about 1.6Km (1 Mi.)
​ • Vegetarian options available
Meeting point:
Ponta Delgada city gates
Portas da Cidade, Praça de Gonçalo Velho
9500-094 - Ponta Delgada

Terms and Conditions
Cancellations only up to 2 days prior to activity.
Unlock a World of Exclusive Perks
Unlock a world of privileges with our Travel Rewards Program. Sign up and instantly enjoy.