Health & Wellness: Physioterapy
Location: Madeira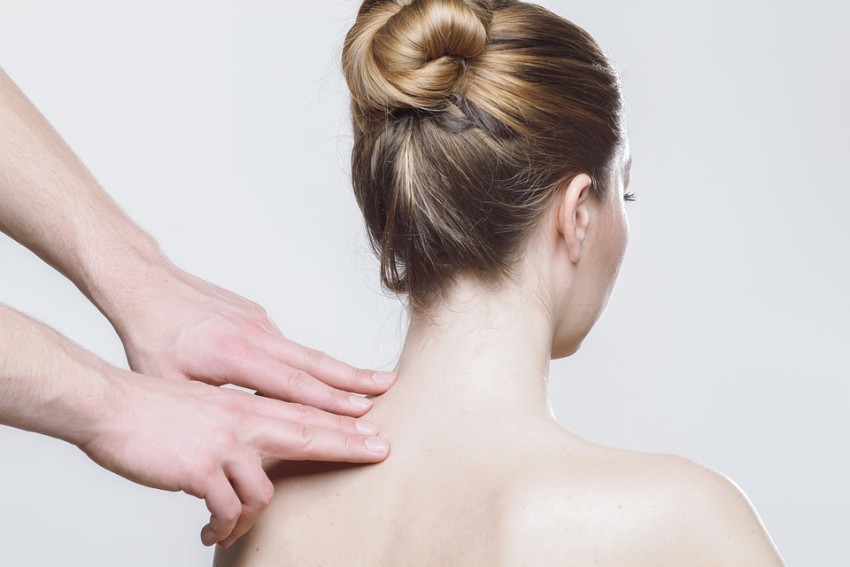 Choose your schedule
10:00 AM - 10:25 AM
$92.94
Choose your schedule
10:00 AM - 10:25 AM
$92.94
Choose your schedule
10:00 AM - 10:25 AM
$92.94
Choose your schedule
10:00 AM - 10:25 AM
$92.94
Choose your schedule
10:00 AM - 10:25 AM
$92.94
Choose your schedule
10:00 AM - 10:25 AM
$92.94
Choose your schedule
10:00 AM - 10:25 AM
$92.94
Choose your schedule
10:00 AM - 10:25 AM
$92.94
Choose your schedule
10:00 AM - 10:25 AM
$92.94
Choose your schedule
10:00 AM - 10:25 AM
$92.94
Choose your schedule
10:00 AM - 10:25 AM
$92.94
Choose your schedule
10:00 AM - 10:25 AM
$92.94
Choose your schedule
10:00 AM - 10:25 AM
$92.94
Choose your schedule
10:00 AM - 10:25 AM
$92.94
Choose your schedule
10:00 AM - 10:25 AM
$92.94
Choose your schedule
10:00 AM - 10:25 AM
$92.94
Choose your schedule
10:00 AM - 10:25 AM
$92.94
Choose your schedule
10:00 AM - 10:25 AM
$92.94
Choose your schedule
10:00 AM - 10:25 AM
$92.94
Choose your schedule
10:00 AM - 10:25 AM
$92.94
Choose your schedule
10:00 AM - 10:25 AM
$92.94
Choose your schedule
10:00 AM - 10:25 AM
$92.94
Choose your schedule
10:00 AM - 10:25 AM
$92.94
Choose your schedule
10:00 AM - 10:25 AM
$92.94
Choose your schedule
10:00 AM - 10:25 AM
$92.94
Choose your schedule
10:00 AM - 10:25 AM
$92.94
Choose your schedule
10:00 AM - 10:25 AM
$92.94
Choose your schedule
10:00 AM - 10:25 AM
$92.94
Choose your schedule
10:00 AM - 10:25 AM
$92.94
Choose your schedule
10:00 AM - 10:25 AM
$92.94
Choose your schedule
10:00 AM - 10:25 AM
$92.94
Choose your schedule
10:00 AM - 10:25 AM
$92.94
Choose your schedule
10:00 AM - 10:25 AM
$92.94
Choose your schedule
10:00 AM - 10:25 AM
$92.94
Choose your schedule
10:00 AM - 10:25 AM
$92.94
Choose your schedule
10:00 AM - 10:25 AM
$92.94
Choose your schedule
10:00 AM - 10:25 AM
$92.94
Choose your schedule
10:00 AM - 10:25 AM
$92.94
Choose your schedule
10:00 AM - 10:25 AM
$92.94
Choose your schedule
10:00 AM - 10:25 AM
$92.94
Choose your schedule
10:00 AM - 10:25 AM
$92.94
Choose your schedule
10:00 AM - 10:25 AM
$92.94
Choose your schedule
10:00 AM - 10:25 AM
$92.94
Choose your schedule
10:00 AM - 10:25 AM
$92.94
Choose your schedule
10:00 AM - 10:25 AM
$92.94
Choose your schedule
10:00 AM - 10:25 AM
$92.94
Choose your schedule
10:00 AM - 10:25 AM
$92.94
Choose your schedule
10:00 AM - 10:25 AM
$92.94
Choose your schedule
10:00 AM - 10:25 AM
$92.94
Choose your schedule
10:00 AM - 10:25 AM
$92.94
Choose your schedule
10:00 AM - 10:25 AM
$92.94
Choose your schedule
10:00 AM - 10:25 AM
$92.94
Choose your schedule
10:00 AM - 10:25 AM
$92.94
Choose your schedule
10:00 AM - 10:25 AM
$92.94
Choose your schedule
10:00 AM - 10:25 AM
$92.94
Choose your schedule
10:00 AM - 10:25 AM
$92.94
Choose your schedule
10:00 AM - 10:25 AM
$92.94
Choose your schedule
10:00 AM - 10:25 AM
$92.94
Choose your schedule
10:00 AM - 10:25 AM
$92.94
Choose your schedule
10:00 AM - 10:25 AM
$92.94
Choose your schedule
10:00 AM - 10:25 AM
$92.94
Choose your schedule
10:00 AM - 10:25 AM
$92.94
Choose your schedule
10:00 AM - 10:25 AM
$92.94
Choose your schedule
10:00 AM - 10:25 AM
$92.94
Choose your schedule
10:00 AM - 10:25 AM
$92.94
Choose your schedule
10:00 AM - 10:25 AM
$92.94
Choose your schedule
10:00 AM - 10:25 AM
$92.94
Choose your schedule
10:00 AM - 10:25 AM
$92.94
Choose your schedule
10:00 AM - 10:25 AM
$92.94
Choose your schedule
10:00 AM - 10:25 AM
$92.94
Choose your schedule
10:00 AM - 10:25 AM
$92.94
Choose your schedule
10:00 AM - 10:25 AM
$92.94
Choose your schedule
10:00 AM - 10:25 AM
$92.94
Choose your schedule
10:00 AM - 10:25 AM
$92.94
Choose your schedule
10:00 AM - 10:25 AM
$92.94
Choose your schedule
10:00 AM - 10:25 AM
$92.94
Choose your schedule
10:00 AM - 10:25 AM
$92.94
Choose your schedule
10:00 AM - 10:25 AM
$92.94
Choose your schedule
10:00 AM - 10:25 AM
$92.94
Choose your schedule
10:00 AM - 10:25 AM
$92.94
Choose your schedule
10:00 AM - 10:25 AM
$92.94
Choose your schedule
10:00 AM - 10:25 AM
$92.94
Choose your schedule
10:00 AM - 10:25 AM
$92.94
Choose your schedule
10:00 AM - 10:25 AM
$92.94
Choose your schedule
10:00 AM - 10:25 AM
$92.94
Choose your schedule
10:00 AM - 10:25 AM
$92.94
Choose your schedule
10:00 AM - 10:25 AM
$92.94
Choose your schedule
10:00 AM - 10:25 AM
$92.94
Choose your schedule
10:00 AM - 10:25 AM
$92.94
Choose your schedule
10:00 AM - 10:25 AM
$92.94
Choose your schedule
10:00 AM - 10:25 AM
$92.94
Choose your schedule
10:00 AM - 10:25 AM
$92.94
Choose your schedule
10:00 AM - 10:25 AM
$92.94
Choose your schedule
10:00 AM - 10:25 AM
$92.94
Choose your schedule
10:00 AM - 10:25 AM
$92.94
Choose your schedule
10:00 AM - 10:25 AM
$92.94
Choose your schedule
10:00 AM - 10:25 AM
$92.94
Choose your schedule
10:00 AM - 10:25 AM
$92.94
Choose your schedule
10:00 AM - 10:25 AM
$92.94
Choose your schedule
10:00 AM - 10:25 AM
$92.94
Choose your schedule
10:00 AM - 10:25 AM
$92.94
Choose your schedule
10:00 AM - 10:25 AM
$92.94
Choose your schedule
10:00 AM - 10:25 AM
$92.94
Choose your schedule
10:00 AM - 10:25 AM
$92.94
Choose your schedule
10:00 AM - 10:25 AM
$92.94
Choose your schedule
10:00 AM - 10:25 AM
$92.94
Choose your schedule
10:00 AM - 10:25 AM
$92.94
Choose your schedule
10:00 AM - 10:25 AM
$92.94
Choose your schedule
10:00 AM - 10:25 AM
$92.94
Choose your schedule
10:00 AM - 10:25 AM
$92.94
Choose your schedule
10:00 AM - 10:25 AM
$92.94
Choose your schedule
10:00 AM - 10:25 AM
$92.94
Choose your schedule
10:00 AM - 10:25 AM
$92.94
Choose your schedule
10:00 AM - 10:25 AM
$92.94
Choose your schedule
10:00 AM - 10:25 AM
$92.94
Choose your schedule
10:00 AM - 10:25 AM
$92.94
Choose your schedule
10:00 AM - 10:25 AM
$92.94
Choose your schedule
10:00 AM - 10:25 AM
$92.94
Choose your schedule
10:00 AM - 10:25 AM
$92.94
Choose your schedule
10:00 AM - 10:25 AM
$92.94
Choose your schedule
10:00 AM - 10:25 AM
$92.94
Choose your schedule
10:00 AM - 10:25 AM
$92.94
Choose your schedule
10:00 AM - 10:25 AM
$92.94
Choose your schedule
10:00 AM - 10:25 AM
$92.94
Choose your schedule
10:00 AM - 10:25 AM
$92.94
Choose your schedule
10:00 AM - 10:25 AM
$92.94
Choose your schedule
10:00 AM - 10:25 AM
$92.94
Choose your schedule
10:00 AM - 10:25 AM
$92.94
Choose your schedule
10:00 AM - 10:25 AM
$92.94
Choose your schedule
10:00 AM - 10:25 AM
$92.94
Choose your schedule
10:00 AM - 10:25 AM
$92.94
Choose your schedule
10:00 AM - 10:25 AM
$92.94
Choose your schedule
10:00 AM - 10:25 AM
$92.94
Choose your schedule
10:00 AM - 10:25 AM
$92.94
Choose your schedule
10:00 AM - 10:25 AM
$92.94
Choose your schedule
10:00 AM - 10:25 AM
$92.94
Choose your schedule
10:00 AM - 10:25 AM
$92.94
Choose your schedule
10:00 AM - 10:25 AM
$92.94
Choose your schedule
10:00 AM - 10:25 AM
$92.94
Choose your schedule
10:00 AM - 10:25 AM
$92.94
Choose your schedule
10:00 AM - 10:25 AM
$92.94
Choose your schedule
10:00 AM - 10:25 AM
$92.94
Choose your schedule
10:00 AM - 10:25 AM
$92.94
Choose your schedule
10:00 AM - 10:25 AM
$92.94
Choose your schedule
10:00 AM - 10:25 AM
$92.94
Choose your schedule
10:00 AM - 10:25 AM
$92.94
Choose your schedule
10:00 AM - 10:25 AM
$92.94
Choose your schedule
10:00 AM - 10:25 AM
$92.94
Choose your schedule
10:00 AM - 10:25 AM
$92.94
Choose your schedule
10:00 AM - 10:25 AM
$92.94
Choose your schedule
10:00 AM - 10:25 AM
$92.94
Choose your schedule
10:00 AM - 10:25 AM
$92.94
Choose your schedule
10:00 AM - 10:25 AM
$92.94
Choose your schedule
10:00 AM - 10:25 AM
$92.94
Choose your schedule
10:00 AM - 10:25 AM
$92.94
Choose your schedule
10:00 AM - 10:25 AM
$92.94
Choose your schedule
10:00 AM - 10:25 AM
$92.94
Choose your schedule
10:00 AM - 10:25 AM
$92.94
Choose your schedule
10:00 AM - 10:25 AM
$92.94
Choose your schedule
10:00 AM - 10:25 AM
$92.94
Choose your schedule
10:00 AM - 10:25 AM
$92.94
Choose your schedule
10:00 AM - 10:25 AM
$92.94
Choose your schedule
10:00 AM - 10:25 AM
$92.94
Choose your schedule
10:00 AM - 10:25 AM
$92.94
Choose your schedule
10:00 AM - 10:25 AM
$92.94
Choose your schedule
10:00 AM - 10:25 AM
$92.94
Choose your schedule
10:00 AM - 10:25 AM
$92.94
Choose your schedule
10:00 AM - 10:25 AM
$92.94
Choose your schedule
10:00 AM - 10:25 AM
$92.94
Choose your schedule
10:00 AM - 10:25 AM
$92.94
Choose your schedule
10:00 AM - 10:25 AM
$92.94
Choose your schedule
10:00 AM - 10:25 AM
$92.94
Choose your schedule
10:00 AM - 10:25 AM
$92.94
Choose your schedule
10:00 AM - 10:25 AM
$92.94
Choose your schedule
10:00 AM - 10:25 AM
$92.94
Choose your schedule
10:00 AM - 10:25 AM
$92.94
Choose your schedule
10:00 AM - 10:25 AM
$92.94
Choose your schedule
10:00 AM - 10:25 AM
$92.94
Choose your schedule
10:00 AM - 10:25 AM
$92.94
Choose your schedule
10:00 AM - 10:25 AM
$92.94
Choose your schedule
10:00 AM - 10:25 AM
$92.94
Choose your schedule
10:00 AM - 10:25 AM
$92.94
Choose your schedule
10:00 AM - 10:25 AM
$92.94
Choose your schedule
10:00 AM - 10:25 AM
$92.94
Choose your schedule
10:00 AM - 10:25 AM
$92.94
Choose your schedule
10:00 AM - 10:25 AM
$92.94
Choose your schedule
10:00 AM - 10:25 AM
$92.94
Choose your schedule
10:00 AM - 10:25 AM
$92.94
Choose your schedule
10:00 AM - 10:25 AM
$92.94
Choose your schedule
10:00 AM - 10:25 AM
$92.94
Choose your schedule
10:00 AM - 10:25 AM
$92.94
Choose your schedule
10:00 AM - 10:25 AM
$92.94
Choose your schedule
10:00 AM - 10:25 AM
$92.94
Choose your schedule
10:00 AM - 10:25 AM
$92.94
Choose your schedule
10:00 AM - 10:25 AM
$92.94
Choose your schedule
10:00 AM - 10:25 AM
$92.94
Choose your schedule
10:00 AM - 10:25 AM
$92.94
Choose your schedule
10:00 AM - 10:25 AM
$92.94
Choose your schedule
10:00 AM - 10:25 AM
$92.94
Choose your schedule
10:00 AM - 10:25 AM
$92.94
Choose your schedule
10:00 AM - 10:25 AM
$92.94
Choose your schedule
10:00 AM - 10:25 AM
$92.94
Choose your schedule
10:00 AM - 10:25 AM
$92.94
Choose your schedule
10:00 AM - 10:25 AM
$92.94
Choose your schedule
10:00 AM - 10:25 AM
$92.94
Choose your schedule
10:00 AM - 10:25 AM
$92.94
Choose your schedule
10:00 AM - 10:25 AM
$92.94
Choose your schedule
10:00 AM - 10:25 AM
$92.94
Choose your schedule
10:00 AM - 10:25 AM
$92.94
Choose your schedule
10:00 AM - 10:25 AM
$92.94
Choose your schedule
10:00 AM - 10:25 AM
$92.94
Choose your schedule
10:00 AM - 10:25 AM
$92.94
Choose your schedule
10:00 AM - 10:25 AM
$92.94
Choose your schedule
10:00 AM - 10:25 AM
$92.94
Choose your schedule
10:00 AM - 10:25 AM
$92.94
Choose your schedule
10:00 AM - 10:25 AM
$92.94
Choose your schedule
10:00 AM - 10:25 AM
$92.94
Choose your schedule
10:00 AM - 10:25 AM
$92.94
Choose your schedule
10:00 AM - 10:25 AM
$92.94
Choose your schedule
10:00 AM - 10:25 AM
$92.94
Choose your schedule
10:00 AM - 10:25 AM
$92.94
Choose your schedule
10:00 AM - 10:25 AM
$92.94
Choose your schedule
10:00 AM - 10:25 AM
$92.94
Choose your schedule
10:00 AM - 10:25 AM
$92.94
Choose your schedule
10:00 AM - 10:25 AM
$92.94
Choose your schedule
10:00 AM - 10:25 AM
$92.94
Choose your schedule
10:00 AM - 10:25 AM
$92.94
Choose your schedule
10:00 AM - 10:25 AM
$92.94
Choose your schedule
10:00 AM - 10:25 AM
$92.94
Choose your schedule
10:00 AM - 10:25 AM
$92.94
Choose your schedule
10:00 AM - 10:25 AM
$92.94
Choose your schedule
10:00 AM - 10:25 AM
$92.94
Choose your schedule
10:00 AM - 10:25 AM
$92.94
Choose your schedule
10:00 AM - 10:25 AM
$92.94
Choose your schedule
10:00 AM - 10:25 AM
$92.94
Choose your schedule
10:00 AM - 10:25 AM
$92.94
Choose your schedule
10:00 AM - 10:25 AM
$92.94
Choose your schedule
10:00 AM - 10:25 AM
$92.94
Choose your schedule
10:00 AM - 10:25 AM
$92.94
Choose your schedule
10:00 AM - 10:25 AM
$92.94
Choose your schedule
10:00 AM - 10:25 AM
$92.94
Choose your schedule
10:00 AM - 10:25 AM
$92.94
Choose your schedule
10:00 AM - 10:25 AM
$92.94
Choose your schedule
10:00 AM - 10:25 AM
$92.94
Choose your schedule
10:00 AM - 10:25 AM
$92.94
Choose your schedule
10:00 AM - 10:25 AM
$92.94
Choose your schedule
10:00 AM - 10:25 AM
$92.94
Choose your schedule
10:00 AM - 10:25 AM
$92.94
Choose your schedule
10:00 AM - 10:25 AM
$92.94
Choose your schedule
10:00 AM - 10:25 AM
$92.94
Choose your schedule
10:00 AM - 10:25 AM
$92.94
Choose your schedule
10:00 AM - 10:25 AM
$92.94
Choose your schedule
10:00 AM - 10:25 AM
$92.94
Choose your schedule
10:00 AM - 10:25 AM
$92.94
Choose your schedule
10:00 AM - 10:25 AM
$92.94
Choose your schedule
10:00 AM - 10:25 AM
$92.94
Choose your schedule
10:00 AM - 10:25 AM
$92.94
Choose your schedule
10:00 AM - 10:25 AM
$92.94
Choose your schedule
10:00 AM - 10:25 AM
$92.94
Choose your schedule
10:00 AM - 10:25 AM
$92.94
Choose your schedule
10:00 AM - 10:25 AM
$92.94
Choose your schedule
10:00 AM - 10:25 AM
$92.94
Choose your schedule
10:00 AM - 10:25 AM
$92.94
Choose your schedule
10:00 AM - 10:25 AM
$92.94
Choose your schedule
10:00 AM - 10:25 AM
$92.94
Choose your schedule
10:00 AM - 10:25 AM
$92.94
Choose your schedule
10:00 AM - 10:25 AM
$92.94
Choose your schedule
10:00 AM - 10:25 AM
$92.94
Choose your schedule
10:00 AM - 10:25 AM
$92.94
Choose your schedule
10:00 AM - 10:25 AM
$92.94
Choose your schedule
10:00 AM - 10:25 AM
$92.94
Choose your schedule
10:00 AM - 10:25 AM
$92.94
Choose your schedule
10:00 AM - 10:25 AM
$92.94
Choose your schedule
10:00 AM - 10:25 AM
$92.94
Choose your schedule
10:00 AM - 10:25 AM
$92.94
Choose your schedule
10:00 AM - 10:25 AM
$92.94
Choose your schedule
10:00 AM - 10:25 AM
$92.94
Choose your schedule
10:00 AM - 10:25 AM
$92.94
Choose your schedule
10:00 AM - 10:25 AM
$92.94
Choose your schedule
10:00 AM - 10:25 AM
$92.94
Choose your schedule
10:00 AM - 10:25 AM
$92.94
Choose your schedule
10:00 AM - 10:25 AM
$92.94
Choose your schedule
10:00 AM - 10:25 AM
$92.94
Choose your schedule
10:00 AM - 10:25 AM
$92.94
Choose your schedule
10:00 AM - 10:25 AM
$92.94
Choose your schedule
10:00 AM - 10:25 AM
$92.94
Choose your schedule
10:00 AM - 10:25 AM
$92.94
Choose your schedule
10:00 AM - 10:25 AM
$92.94
Choose your schedule
10:00 AM - 10:25 AM
$92.94
Choose your schedule
10:00 AM - 10:25 AM
$92.94
Choose your schedule
10:00 AM - 10:25 AM
$92.94
Choose your schedule
10:00 AM - 10:25 AM
$92.94
Choose your schedule
10:00 AM - 10:25 AM
$92.94
Choose your schedule
10:00 AM - 10:25 AM
$92.94
Choose your schedule
10:00 AM - 10:25 AM
$92.94
Choose your schedule
10:00 AM - 10:25 AM
$92.94
Choose your schedule
10:00 AM - 10:25 AM
$92.94
Choose your schedule
10:00 AM - 10:25 AM
$92.94
Choose your schedule
10:00 AM - 10:25 AM
$92.94
Choose your schedule
10:00 AM - 10:25 AM
$92.94
Choose your schedule
10:00 AM - 10:25 AM
$92.94
Choose your schedule
10:00 AM - 10:25 AM
$92.94
Choose your schedule
10:00 AM - 10:25 AM
$92.94
Choose your schedule
10:00 AM - 10:25 AM
$92.94
Choose your schedule
10:00 AM - 10:25 AM
$92.94
Choose your schedule
10:00 AM - 10:25 AM
$92.94
Choose your schedule
10:00 AM - 10:25 AM
$92.94
Choose your schedule
10:00 AM - 10:25 AM
$92.94
Choose your schedule
10:00 AM - 10:25 AM
$92.94
Choose your schedule
10:00 AM - 10:25 AM
$92.94
Choose your schedule
10:00 AM - 10:25 AM
$92.94
Choose your schedule
10:00 AM - 10:25 AM
$92.94
Choose your schedule
10:00 AM - 10:25 AM
$92.94
Choose your schedule
10:00 AM - 10:25 AM
$92.94
Choose your schedule
10:00 AM - 10:25 AM
$92.94
Choose your schedule
10:00 AM - 10:25 AM
$92.94
Choose your schedule
10:00 AM - 10:25 AM
$92.94
Choose your schedule
10:00 AM - 10:25 AM
$92.94
Choose your schedule
10:00 AM - 10:25 AM
$92.94
Choose your schedule
10:00 AM - 10:25 AM
$92.94
Choose your schedule
10:00 AM - 10:25 AM
$92.94
Choose your schedule
10:00 AM - 10:25 AM
$92.94
Choose your schedule
10:00 AM - 10:25 AM
$92.94
Choose your schedule
10:00 AM - 10:25 AM
$92.94
Choose your schedule
10:00 AM - 10:25 AM
$92.94
Choose your schedule
10:00 AM - 10:25 AM
$92.94
Choose your schedule
10:00 AM - 10:25 AM
$92.94
Choose your schedule
10:00 AM - 10:25 AM
$92.94
Choose your schedule
10:00 AM - 10:25 AM
$92.94
Choose your schedule
10:00 AM - 10:25 AM
$92.94
Choose your schedule
10:00 AM - 10:25 AM
$92.94
Choose your schedule
10:00 AM - 10:25 AM
$92.94
Choose your schedule
10:00 AM - 10:25 AM
$92.94
Choose your schedule
10:00 AM - 10:25 AM
$92.94
Choose your schedule
10:00 AM - 10:25 AM
$92.94
Choose your schedule
10:00 AM - 10:25 AM
$92.94
Choose your schedule
10:00 AM - 10:25 AM
$92.94
Choose your schedule
10:00 AM - 10:25 AM
$92.94
Choose your schedule
10:00 AM - 10:25 AM
$92.94
Choose your schedule
10:00 AM - 10:25 AM
$92.94
Choose your schedule
10:00 AM - 10:25 AM
$92.94
Choose your schedule
10:00 AM - 10:25 AM
$92.94
Choose your schedule
10:00 AM - 10:25 AM
$92.94
Choose your schedule
10:00 AM - 10:25 AM
$92.94
Choose your schedule
10:00 AM - 10:25 AM
$92.94
Choose your schedule
10:00 AM - 10:25 AM
$92.94
Choose your schedule
10:00 AM - 10:25 AM
$92.94
Choose your schedule
10:00 AM - 10:25 AM
$92.94
Choose your schedule
10:00 AM - 10:25 AM
$92.94
Choose your schedule
10:00 AM - 10:25 AM
$92.94
Choose your schedule
10:00 AM - 10:25 AM
$92.94
Choose your schedule
10:00 AM - 10:25 AM
$92.94
Choose your schedule
10:00 AM - 10:25 AM
$92.94
Choose your schedule
10:00 AM - 10:25 AM
$92.94
Choose your schedule
10:00 AM - 10:25 AM
$92.94
Choose your schedule
10:00 AM - 10:25 AM
$92.94
Choose your schedule
10:00 AM - 10:25 AM
$92.94
Choose your schedule
10:00 AM - 10:25 AM
$92.94
Choose your schedule
10:00 AM - 10:25 AM
$92.94
Choose your schedule
10:00 AM - 10:25 AM
$92.94
Choose your schedule
10:00 AM - 10:25 AM
$92.94
Choose your schedule
10:00 AM - 10:25 AM
$92.94
Choose your schedule
10:00 AM - 10:25 AM
$92.94
Choose your schedule
10:00 AM - 10:25 AM
$92.94
About the Experience
This is a manual treatment with an indication for problems with muscles, joints, lymphatic and nervous system.
Important notes:
The time schedule shown is just an example. The Spa is open from 09:00 AM to 7:00 PM and you can book the treatment for any other time period, depending on the Spa's availability.
Price shown is for 25 minutes. If you wish to do it for 55 minutes the price is 72€ per person.