Thematic Tours: Geological Tour
Location: Graciosa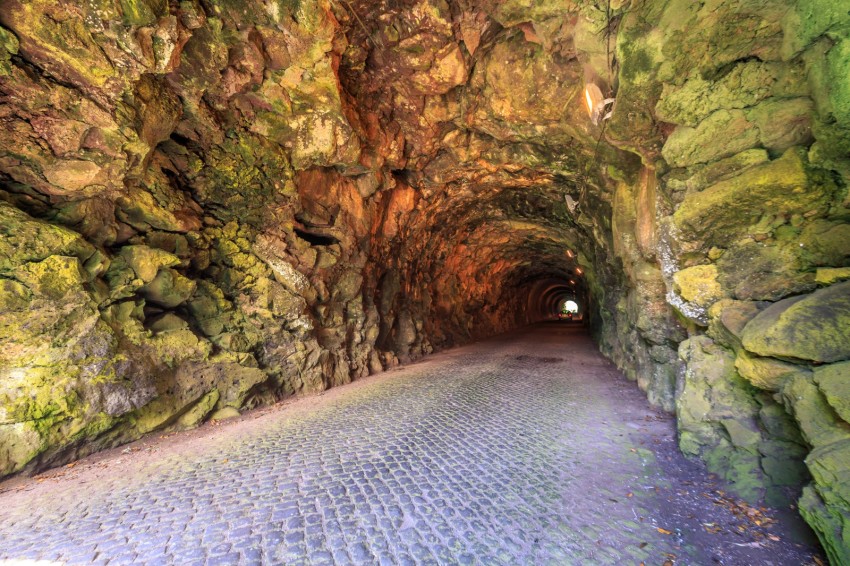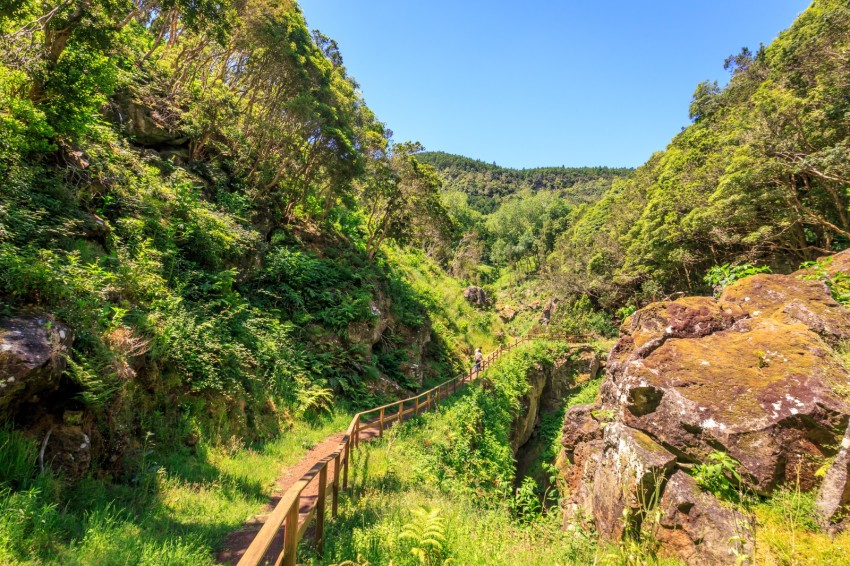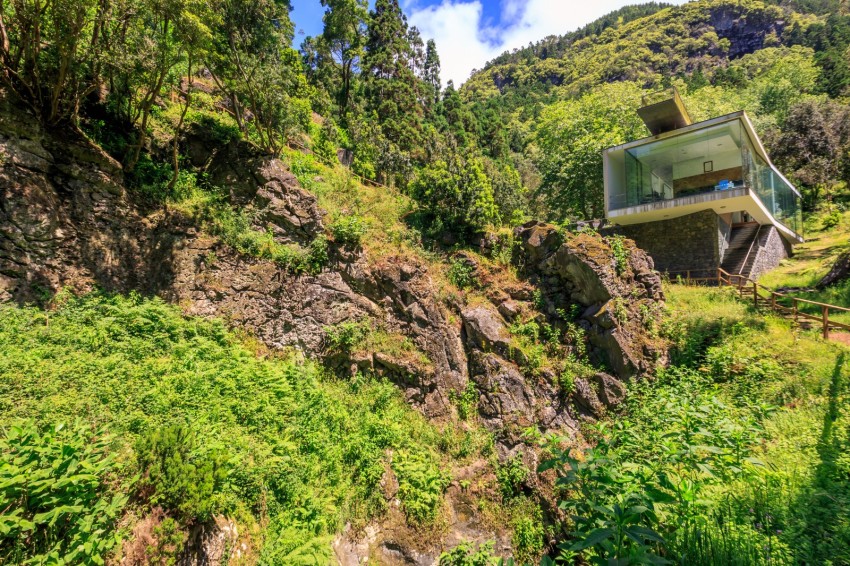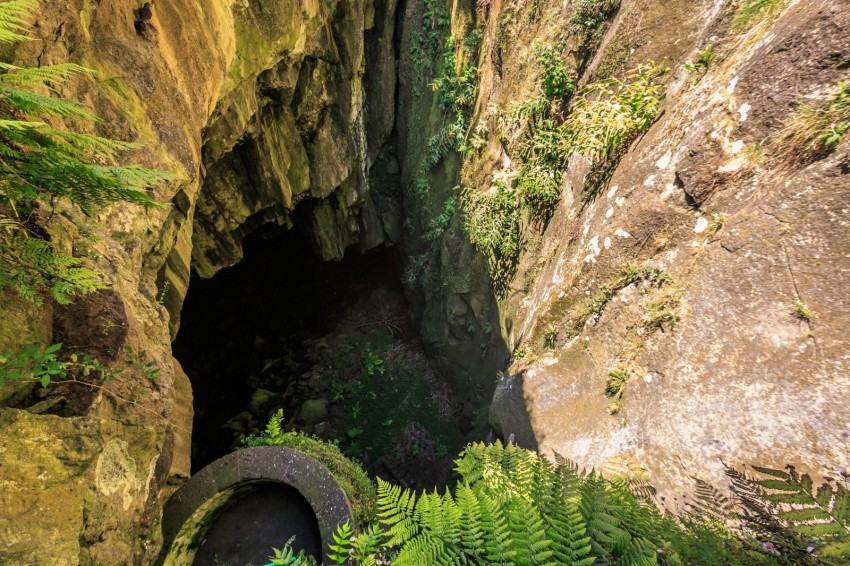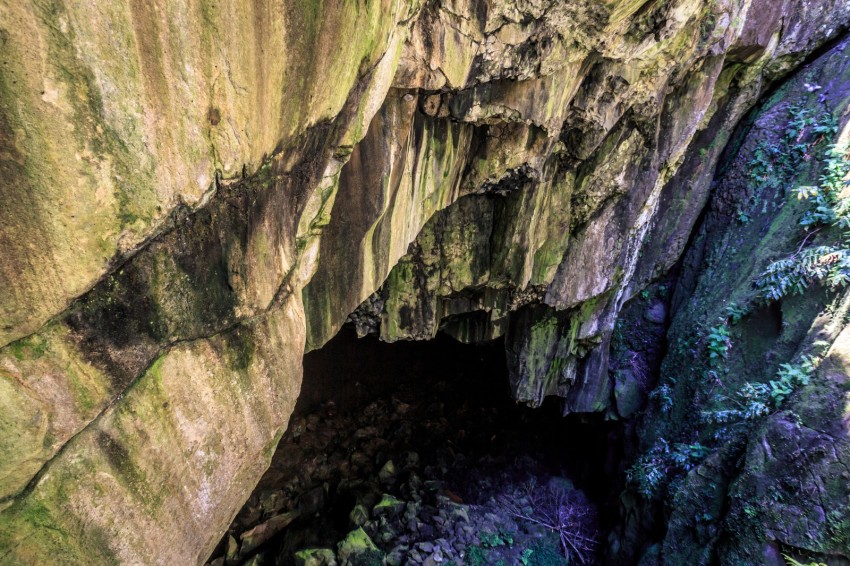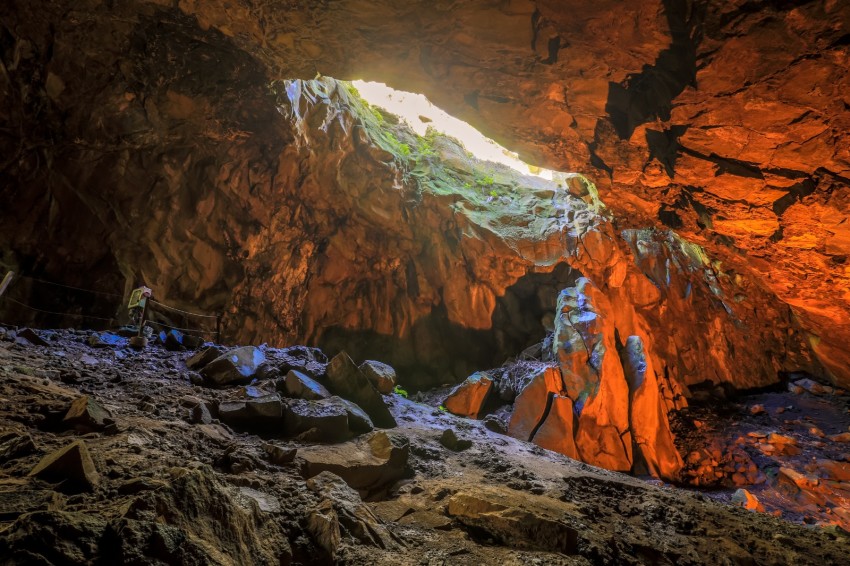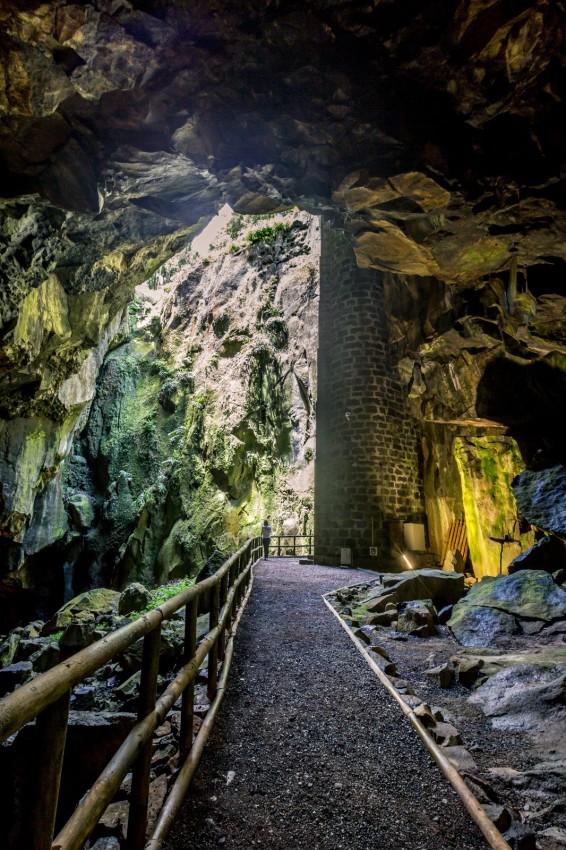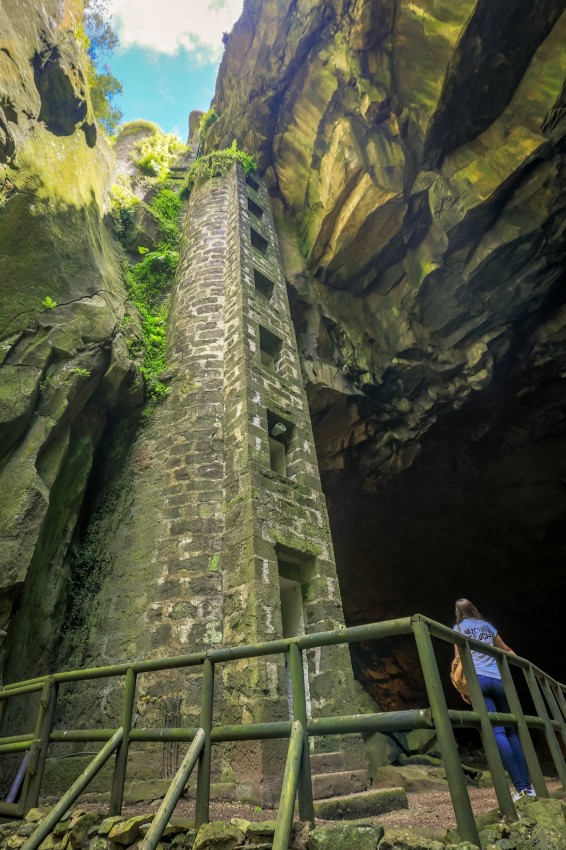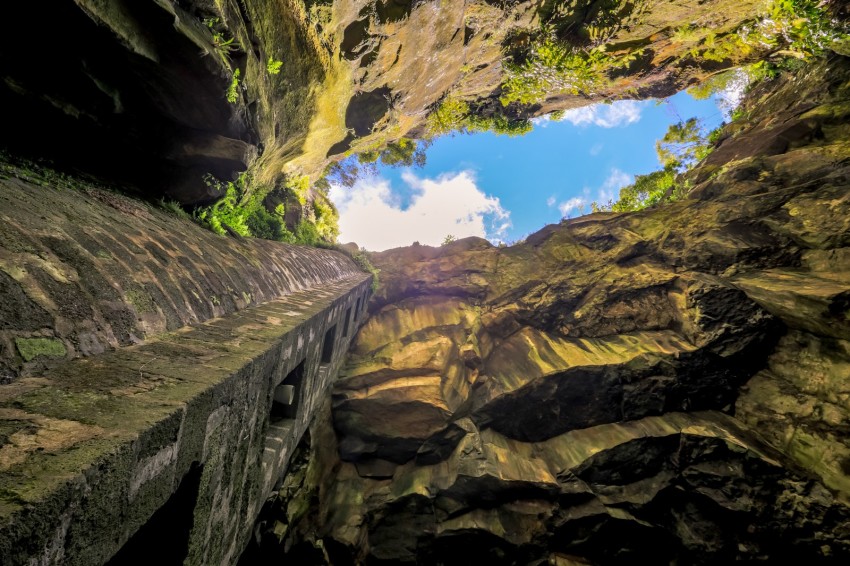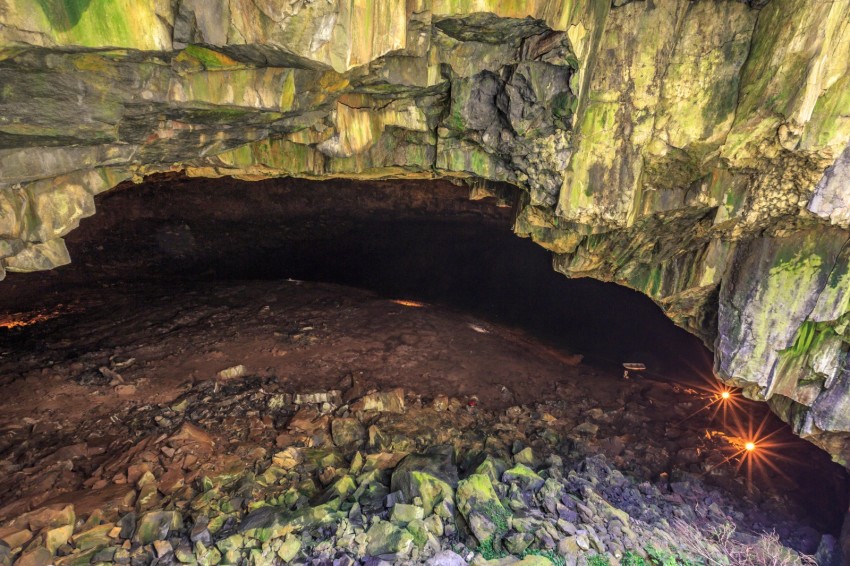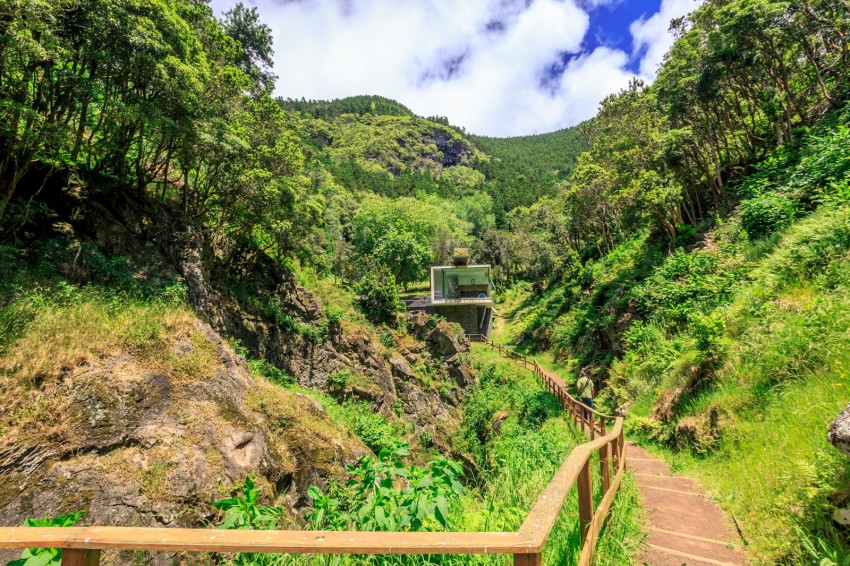 Choose your schedule
09:00 AM - 12:00 PM
$87.60
Choose your schedule
09:00 AM - 12:00 PM
$87.60
Choose your schedule
09:00 AM - 12:00 PM
$87.60
Choose your schedule
09:00 AM - 12:00 PM
$87.60
Choose your schedule
09:00 AM - 12:00 PM
$87.60
Choose your schedule
09:00 AM - 12:00 PM
$87.60
Choose your schedule
09:00 AM - 12:00 PM
$87.60
Choose your schedule
09:00 AM - 12:00 PM
$87.60
Choose your schedule
09:00 AM - 12:00 PM
$87.60
Choose your schedule
09:00 AM - 12:00 PM
$87.60
Choose your schedule
09:00 AM - 12:00 PM
$87.60
Choose your schedule
09:00 AM - 12:00 PM
$87.60
Choose your schedule
09:00 AM - 12:00 PM
$87.60
Choose your schedule
09:00 AM - 12:00 PM
$87.60
Choose your schedule
09:00 AM - 12:00 PM
$87.60
Choose your schedule
09:00 AM - 12:00 PM
$87.60
Choose your schedule
09:00 AM - 12:00 PM
$87.60
Choose your schedule
09:00 AM - 12:00 PM
$87.60
Choose your schedule
09:00 AM - 12:00 PM
$87.60
Choose your schedule
09:00 AM - 12:00 PM
$87.60
Choose your schedule
09:00 AM - 12:00 PM
$87.60
Choose your schedule
09:00 AM - 12:00 PM
$87.60
Choose your schedule
09:00 AM - 12:00 PM
$87.60
Choose your schedule
09:00 AM - 12:00 PM
$87.60
Choose your schedule
09:00 AM - 12:00 PM
$87.60
Choose your schedule
09:00 AM - 12:00 PM
$87.60
Choose your schedule
09:00 AM - 12:00 PM
$87.60
Choose your schedule
09:00 AM - 12:00 PM
$87.60
Choose your schedule
09:00 AM - 12:00 PM
$87.60
Choose your schedule
09:00 AM - 12:00 PM
$87.60
Choose your schedule
09:00 AM - 12:00 PM
$87.60
Choose your schedule
09:00 AM - 12:00 PM
$87.60
Choose your schedule
09:00 AM - 12:00 PM
$87.60
Choose your schedule
09:00 AM - 12:00 PM
$87.60
Choose your schedule
09:00 AM - 12:00 PM
$87.60
Choose your schedule
09:00 AM - 12:00 PM
$87.60
Choose your schedule
09:00 AM - 12:00 PM
$87.60
Choose your schedule
09:00 AM - 12:00 PM
$87.60
Choose your schedule
09:00 AM - 12:00 PM
$87.60
Choose your schedule
09:00 AM - 12:00 PM
$87.60
Choose your schedule
09:00 AM - 12:00 PM
$87.60
Choose your schedule
09:00 AM - 12:00 PM
$87.60
Choose your schedule
09:00 AM - 12:00 PM
$87.60
Choose your schedule
09:00 AM - 12:00 PM
$87.60
Choose your schedule
09:00 AM - 12:00 PM
$87.60
Choose your schedule
09:00 AM - 12:00 PM
$87.60
Choose your schedule
09:00 AM - 12:00 PM
$87.60
Choose your schedule
09:00 AM - 12:00 PM
$87.60
Choose your schedule
09:00 AM - 12:00 PM
$87.60
Choose your schedule
09:00 AM - 12:00 PM
$87.60
Choose your schedule
09:00 AM - 12:00 PM
$87.60
Choose your schedule
09:00 AM - 12:00 PM
$87.60
Choose your schedule
09:00 AM - 12:00 PM
$87.60
Choose your schedule
09:00 AM - 12:00 PM
$87.60
Choose your schedule
09:00 AM - 12:00 PM
$87.60
Choose your schedule
09:00 AM - 12:00 PM
$87.60
Choose your schedule
09:00 AM - 12:00 PM
$87.60
Choose your schedule
09:00 AM - 12:00 PM
$87.60
Choose your schedule
09:00 AM - 12:00 PM
$87.60
Choose your schedule
09:00 AM - 12:00 PM
$87.60
Choose your schedule
09:00 AM - 12:00 PM
$87.60
Choose your schedule
09:00 AM - 12:00 PM
$87.60
Choose your schedule
09:00 AM - 12:00 PM
$87.60
Choose your schedule
09:00 AM - 12:00 PM
$87.60
Choose your schedule
09:00 AM - 12:00 PM
$87.60
Choose your schedule
09:00 AM - 12:00 PM
$87.60
Choose your schedule
09:00 AM - 12:00 PM
$87.60
Choose your schedule
09:00 AM - 12:00 PM
$87.60
Choose your schedule
09:00 AM - 12:00 PM
$87.60
Choose your schedule
09:00 AM - 12:00 PM
$87.60
Choose your schedule
09:00 AM - 12:00 PM
$87.60
Choose your schedule
09:00 AM - 12:00 PM
$87.60
Choose your schedule
09:00 AM - 12:00 PM
$87.60
Choose your schedule
09:00 AM - 12:00 PM
$87.60
Choose your schedule
09:00 AM - 12:00 PM
$87.60
Choose your schedule
09:00 AM - 12:00 PM
$87.60
Choose your schedule
09:00 AM - 12:00 PM
$87.60
Choose your schedule
09:00 AM - 12:00 PM
$87.60
Choose your schedule
09:00 AM - 12:00 PM
$87.60
Choose your schedule
09:00 AM - 12:00 PM
$87.60
Choose your schedule
09:00 AM - 12:00 PM
$87.60
Choose your schedule
09:00 AM - 12:00 PM
$87.60
Choose your schedule
09:00 AM - 12:00 PM
$87.60
Choose your schedule
09:00 AM - 12:00 PM
$87.60
Choose your schedule
09:00 AM - 12:00 PM
$87.60
Choose your schedule
09:00 AM - 12:00 PM
$87.60
Choose your schedule
09:00 AM - 12:00 PM
$87.60
Choose your schedule
09:00 AM - 12:00 PM
$87.60
Choose your schedule
09:00 AM - 12:00 PM
$87.60
Choose your schedule
09:00 AM - 12:00 PM
$87.60
Choose your schedule
09:00 AM - 12:00 PM
$87.60
Choose your schedule
09:00 AM - 12:00 PM
$87.60
Choose your schedule
09:00 AM - 12:00 PM
$87.60
Choose your schedule
09:00 AM - 12:00 PM
$87.60
Choose your schedule
09:00 AM - 12:00 PM
$87.60
Choose your schedule
09:00 AM - 12:00 PM
$87.60
Choose your schedule
09:00 AM - 12:00 PM
$87.60
Choose your schedule
09:00 AM - 12:00 PM
$87.60
Choose your schedule
09:00 AM - 12:00 PM
$87.60
Choose your schedule
09:00 AM - 12:00 PM
$87.60
Choose your schedule
09:00 AM - 12:00 PM
$87.60
Choose your schedule
09:00 AM - 12:00 PM
$87.60
Choose your schedule
09:00 AM - 12:00 PM
$87.60
Choose your schedule
09:00 AM - 12:00 PM
$87.60
Choose your schedule
09:00 AM - 12:00 PM
$87.60
Choose your schedule
09:00 AM - 12:00 PM
$87.60
Choose your schedule
09:00 AM - 12:00 PM
$87.60
Choose your schedule
09:00 AM - 12:00 PM
$87.60
Choose your schedule
09:00 AM - 12:00 PM
$87.60
Choose your schedule
09:00 AM - 12:00 PM
$87.60
Choose your schedule
09:00 AM - 12:00 PM
$87.60
Choose your schedule
09:00 AM - 12:00 PM
$87.60
Choose your schedule
09:00 AM - 12:00 PM
$87.60
Choose your schedule
09:00 AM - 12:00 PM
$87.60
Choose your schedule
09:00 AM - 12:00 PM
$87.60
Choose your schedule
09:00 AM - 12:00 PM
$87.60
Choose your schedule
09:00 AM - 12:00 PM
$87.60
Choose your schedule
09:00 AM - 12:00 PM
$87.60
Choose your schedule
09:00 AM - 12:00 PM
$87.60
Choose your schedule
09:00 AM - 12:00 PM
$87.60
Choose your schedule
09:00 AM - 12:00 PM
$87.60
Choose your schedule
09:00 AM - 12:00 PM
$87.60
Choose your schedule
09:00 AM - 12:00 PM
$87.60
Choose your schedule
09:00 AM - 12:00 PM
$87.60
Choose your schedule
09:00 AM - 12:00 PM
$87.60
Choose your schedule
09:00 AM - 12:00 PM
$87.60
Choose your schedule
09:00 AM - 12:00 PM
$87.60
Choose your schedule
09:00 AM - 12:00 PM
$87.60
Choose your schedule
09:00 AM - 12:00 PM
$87.60
Choose your schedule
09:00 AM - 12:00 PM
$87.60
Choose your schedule
09:00 AM - 12:00 PM
$87.60
Choose your schedule
09:00 AM - 12:00 PM
$87.60
Choose your schedule
09:00 AM - 12:00 PM
$87.60
Choose your schedule
09:00 AM - 12:00 PM
$87.60
Choose your schedule
09:00 AM - 12:00 PM
$87.60
Choose your schedule
09:00 AM - 12:00 PM
$87.60
Choose your schedule
09:00 AM - 12:00 PM
$87.60
Choose your schedule
09:00 AM - 12:00 PM
$87.60
Choose your schedule
09:00 AM - 12:00 PM
$87.60
Choose your schedule
09:00 AM - 12:00 PM
$87.60
Choose your schedule
09:00 AM - 12:00 PM
$87.60
Choose your schedule
09:00 AM - 12:00 PM
$87.60
Choose your schedule
09:00 AM - 12:00 PM
$87.60
Choose your schedule
09:00 AM - 12:00 PM
$87.60
Choose your schedule
09:00 AM - 12:00 PM
$87.60
Choose your schedule
09:00 AM - 12:00 PM
$87.60
Choose your schedule
09:00 AM - 12:00 PM
$87.60
Choose your schedule
09:00 AM - 12:00 PM
$87.60
Choose your schedule
09:00 AM - 12:00 PM
$87.60
Choose your schedule
09:00 AM - 12:00 PM
$87.60
Choose your schedule
09:00 AM - 12:00 PM
$87.60
Choose your schedule
09:00 AM - 12:00 PM
$87.60
Choose your schedule
09:00 AM - 12:00 PM
$87.60
Choose your schedule
09:00 AM - 12:00 PM
$87.60
Choose your schedule
09:00 AM - 12:00 PM
$87.60
Choose your schedule
09:00 AM - 12:00 PM
$87.60
Choose your schedule
09:00 AM - 12:00 PM
$87.60
Choose your schedule
09:00 AM - 12:00 PM
$87.60
Choose your schedule
09:00 AM - 12:00 PM
$87.60
Choose your schedule
09:00 AM - 12:00 PM
$87.60
Choose your schedule
09:00 AM - 12:00 PM
$87.60
Choose your schedule
09:00 AM - 12:00 PM
$87.60
Choose your schedule
09:00 AM - 12:00 PM
$87.60
Choose your schedule
09:00 AM - 12:00 PM
$87.60
Choose your schedule
09:00 AM - 12:00 PM
$87.60
Choose your schedule
09:00 AM - 12:00 PM
$87.60
Choose your schedule
09:00 AM - 12:00 PM
$87.60
Choose your schedule
09:00 AM - 12:00 PM
$87.60
Choose your schedule
09:00 AM - 12:00 PM
$87.60
Choose your schedule
09:00 AM - 12:00 PM
$87.60
Choose your schedule
09:00 AM - 12:00 PM
$87.60
Choose your schedule
09:00 AM - 12:00 PM
$87.60
Choose your schedule
09:00 AM - 12:00 PM
$87.60
Choose your schedule
09:00 AM - 12:00 PM
$87.60
Choose your schedule
09:00 AM - 12:00 PM
$87.60
Choose your schedule
09:00 AM - 12:00 PM
$87.60
Choose your schedule
09:00 AM - 12:00 PM
$87.60
Choose your schedule
09:00 AM - 12:00 PM
$87.60
Choose your schedule
09:00 AM - 12:00 PM
$87.60
Choose your schedule
09:00 AM - 12:00 PM
$87.60
Choose your schedule
09:00 AM - 12:00 PM
$87.60
Choose your schedule
09:00 AM - 12:00 PM
$87.60
Choose your schedule
09:00 AM - 12:00 PM
$87.60
Choose your schedule
09:00 AM - 12:00 PM
$87.60
Choose your schedule
09:00 AM - 12:00 PM
$87.60
Choose your schedule
09:00 AM - 12:00 PM
$87.60
Choose your schedule
09:00 AM - 12:00 PM
$87.60
Choose your schedule
09:00 AM - 12:00 PM
$87.60
Choose your schedule
09:00 AM - 12:00 PM
$87.60
Choose your schedule
09:00 AM - 12:00 PM
$87.60
Choose your schedule
09:00 AM - 12:00 PM
$87.60
Choose your schedule
09:00 AM - 12:00 PM
$87.60
Choose your schedule
09:00 AM - 12:00 PM
$87.60
Choose your schedule
09:00 AM - 12:00 PM
$87.60
Choose your schedule
09:00 AM - 12:00 PM
$87.60
Choose your schedule
09:00 AM - 12:00 PM
$87.60
Choose your schedule
09:00 AM - 12:00 PM
$87.60
Choose your schedule
09:00 AM - 12:00 PM
$87.60
Choose your schedule
09:00 AM - 12:00 PM
$87.60
Choose your schedule
09:00 AM - 12:00 PM
$87.60
Choose your schedule
09:00 AM - 12:00 PM
$87.60
Choose your schedule
09:00 AM - 12:00 PM
$87.60
Choose your schedule
09:00 AM - 12:00 PM
$87.60
Choose your schedule
09:00 AM - 12:00 PM
$87.60
Choose your schedule
09:00 AM - 12:00 PM
$87.60
Choose your schedule
09:00 AM - 12:00 PM
$87.60
Choose your schedule
09:00 AM - 12:00 PM
$87.60
Choose your schedule
09:00 AM - 12:00 PM
$87.60
Choose your schedule
09:00 AM - 12:00 PM
$87.60
Choose your schedule
09:00 AM - 12:00 PM
$87.60
Choose your schedule
09:00 AM - 12:00 PM
$87.60
Choose your schedule
09:00 AM - 12:00 PM
$87.60
Choose your schedule
09:00 AM - 12:00 PM
$87.60
Choose your schedule
09:00 AM - 12:00 PM
$87.60
Choose your schedule
09:00 AM - 12:00 PM
$87.60
Choose your schedule
09:00 AM - 12:00 PM
$87.60
Choose your schedule
09:00 AM - 12:00 PM
$87.60
Choose your schedule
09:00 AM - 12:00 PM
$87.60
Choose your schedule
09:00 AM - 12:00 PM
$87.60
Choose your schedule
09:00 AM - 12:00 PM
$87.60
Choose your schedule
09:00 AM - 12:00 PM
$87.60
Choose your schedule
09:00 AM - 12:00 PM
$87.60
Choose your schedule
09:00 AM - 12:00 PM
$87.60
Choose your schedule
09:00 AM - 12:00 PM
$87.60
Choose your schedule
09:00 AM - 12:00 PM
$87.60
Choose your schedule
09:00 AM - 12:00 PM
$87.60
Choose your schedule
09:00 AM - 12:00 PM
$87.60
Choose your schedule
09:00 AM - 12:00 PM
$87.60
Choose your schedule
09:00 AM - 12:00 PM
$87.60
Choose your schedule
09:00 AM - 12:00 PM
$87.60
Choose your schedule
09:00 AM - 12:00 PM
$87.60
Choose your schedule
09:00 AM - 12:00 PM
$87.60
Choose your schedule
09:00 AM - 12:00 PM
$87.60
Choose your schedule
09:00 AM - 12:00 PM
$87.60
Choose your schedule
09:00 AM - 12:00 PM
$87.60
Choose your schedule
09:00 AM - 12:00 PM
$87.60
Choose your schedule
09:00 AM - 12:00 PM
$87.60
Choose your schedule
09:00 AM - 12:00 PM
$87.60
Choose your schedule
09:00 AM - 12:00 PM
$87.60
Choose your schedule
09:00 AM - 12:00 PM
$87.60
Choose your schedule
09:00 AM - 12:00 PM
$87.60
Choose your schedule
09:00 AM - 12:00 PM
$87.60
Choose your schedule
09:00 AM - 12:00 PM
$87.60
Choose your schedule
09:00 AM - 12:00 PM
$87.60
Choose your schedule
09:00 AM - 12:00 PM
$87.60
Choose your schedule
09:00 AM - 12:00 PM
$87.60
Choose your schedule
09:00 AM - 12:00 PM
$87.60
Choose your schedule
09:00 AM - 12:00 PM
$87.60
Choose your schedule
09:00 AM - 12:00 PM
$87.60
Choose your schedule
09:00 AM - 12:00 PM
$87.60
Choose your schedule
09:00 AM - 12:00 PM
$87.60
Choose your schedule
09:00 AM - 12:00 PM
$87.60
Choose your schedule
09:00 AM - 12:00 PM
$87.60
Choose your schedule
09:00 AM - 12:00 PM
$87.60
Choose your schedule
09:00 AM - 12:00 PM
$87.60
Choose your schedule
09:00 AM - 12:00 PM
$87.60
Choose your schedule
09:00 AM - 12:00 PM
$87.60
Choose your schedule
09:00 AM - 12:00 PM
$87.60
Choose your schedule
09:00 AM - 12:00 PM
$87.60
Choose your schedule
09:00 AM - 12:00 PM
$87.60
Choose your schedule
09:00 AM - 12:00 PM
$87.60
Choose your schedule
09:00 AM - 12:00 PM
$87.60
Choose your schedule
09:00 AM - 12:00 PM
$87.60
Choose your schedule
09:00 AM - 12:00 PM
$87.60
Choose your schedule
09:00 AM - 12:00 PM
$87.60
Choose your schedule
09:00 AM - 12:00 PM
$87.60
Choose your schedule
09:00 AM - 12:00 PM
$87.60
Choose your schedule
09:00 AM - 12:00 PM
$87.60
Choose your schedule
09:00 AM - 12:00 PM
$87.60
Choose your schedule
09:00 AM - 12:00 PM
$87.60
Choose your schedule
09:00 AM - 12:00 PM
$87.60
Choose your schedule
09:00 AM - 12:00 PM
$87.60
Choose your schedule
09:00 AM - 12:00 PM
$87.60
Choose your schedule
09:00 AM - 12:00 PM
$87.60
Choose your schedule
09:00 AM - 12:00 PM
$87.60
Choose your schedule
09:00 AM - 12:00 PM
$87.60
Choose your schedule
09:00 AM - 12:00 PM
$87.60
Choose your schedule
09:00 AM - 12:00 PM
$87.60
Choose your schedule
09:00 AM - 12:00 PM
$87.60
Choose your schedule
09:00 AM - 12:00 PM
$87.60
Choose your schedule
09:00 AM - 12:00 PM
$87.60
Choose your schedule
09:00 AM - 12:00 PM
$87.60
Choose your schedule
09:00 AM - 12:00 PM
$87.60
Choose your schedule
09:00 AM - 12:00 PM
$87.60
Choose your schedule
09:00 AM - 12:00 PM
$87.60
Choose your schedule
09:00 AM - 12:00 PM
$87.60
Choose your schedule
09:00 AM - 12:00 PM
$87.60
Choose your schedule
09:00 AM - 12:00 PM
$87.60
Choose your schedule
09:00 AM - 12:00 PM
$87.60
Choose your schedule
09:00 AM - 12:00 PM
$87.60
Choose your schedule
09:00 AM - 12:00 PM
$87.60
Choose your schedule
09:00 AM - 12:00 PM
$87.60
Choose your schedule
09:00 AM - 12:00 PM
$87.60
Choose your schedule
09:00 AM - 12:00 PM
$87.60
Choose your schedule
09:00 AM - 12:00 PM
$87.60
Choose your schedule
09:00 AM - 12:00 PM
$87.60
Choose your schedule
09:00 AM - 12:00 PM
$87.60
Choose your schedule
09:00 AM - 12:00 PM
$87.60
Choose your schedule
09:00 AM - 12:00 PM
$87.60
Choose your schedule
09:00 AM - 12:00 PM
$87.60
Choose your schedule
09:00 AM - 12:00 PM
$87.60
Choose your schedule
09:00 AM - 12:00 PM
$87.60
Choose your schedule
09:00 AM - 12:00 PM
$87.60
Choose your schedule
09:00 AM - 12:00 PM
$87.60
Choose your schedule
09:00 AM - 12:00 PM
$87.60
Choose your schedule
09:00 AM - 12:00 PM
$87.60
Choose your schedule
09:00 AM - 12:00 PM
$87.60
Choose your schedule
09:00 AM - 12:00 PM
$87.60
Choose your schedule
09:00 AM - 12:00 PM
$87.60
Choose your schedule
09:00 AM - 12:00 PM
$87.60
Choose your schedule
09:00 AM - 12:00 PM
$87.60
Choose your schedule
09:00 AM - 12:00 PM
$87.60
Choose your schedule
09:00 AM - 12:00 PM
$87.60
Choose your schedule
09:00 AM - 12:00 PM
$87.60
Choose your schedule
09:00 AM - 12:00 PM
$87.60
Choose your schedule
09:00 AM - 12:00 PM
$87.60
Choose your schedule
09:00 AM - 12:00 PM
$87.60
Choose your schedule
09:00 AM - 12:00 PM
$87.60
Choose your schedule
09:00 AM - 12:00 PM
$87.60
Choose your schedule
09:00 AM - 12:00 PM
$87.60
Choose your schedule
09:00 AM - 12:00 PM
$87.60
Choose your schedule
09:00 AM - 12:00 PM
$87.60
Choose your schedule
09:00 AM - 12:00 PM
$87.60
Choose your schedule
09:00 AM - 12:00 PM
$87.60
Choose your schedule
09:00 AM - 12:00 PM
$87.60
Choose your schedule
09:00 AM - 12:00 PM
$87.60
Choose your schedule
09:00 AM - 12:00 PM
$87.60
Choose your schedule
09:00 AM - 12:00 PM
$87.60
Choose your schedule
09:00 AM - 12:00 PM
$87.60
Choose your schedule
09:00 AM - 12:00 PM
$87.60
Choose your schedule
09:00 AM - 12:00 PM
$87.60
Choose your schedule
09:00 AM - 12:00 PM
$87.60
Choose your schedule
09:00 AM - 12:00 PM
$87.60
Choose your schedule
09:00 AM - 12:00 PM
$87.60
Choose your schedule
09:00 AM - 12:00 PM
$87.60
Choose your schedule
09:00 AM - 12:00 PM
$87.60
Choose your schedule
09:00 AM - 12:00 PM
$87.60
Choose your schedule
09:00 AM - 12:00 PM
$87.60
Choose your schedule
09:00 AM - 12:00 PM
$87.60
Choose your schedule
09:00 AM - 12:00 PM
$87.60
Choose your schedule
09:00 AM - 12:00 PM
$87.60
Choose your schedule
09:00 AM - 12:00 PM
$87.60
Choose your schedule
09:00 AM - 12:00 PM
$87.60
Choose your schedule
09:00 AM - 12:00 PM
$87.60
Choose your schedule
09:00 AM - 12:00 PM
$87.60
Choose your schedule
09:00 AM - 12:00 PM
$87.60
Choose your schedule
09:00 AM - 12:00 PM
$87.60
Choose your schedule
09:00 AM - 12:00 PM
$87.60
Choose your schedule
09:00 AM - 12:00 PM
$87.60
Choose your schedule
09:00 AM - 12:00 PM
$87.60
Choose your schedule
09:00 AM - 12:00 PM
$87.60
Choose your schedule
09:00 AM - 12:00 PM
$87.60
Choose your schedule
09:00 AM - 12:00 PM
$87.60
Choose your schedule
09:00 AM - 12:00 PM
$87.60
Choose your schedule
09:00 AM - 12:00 PM
$87.60
Choose your schedule
09:00 AM - 12:00 PM
$87.60
Choose your schedule
09:00 AM - 12:00 PM
$87.60
Choose your schedule
09:00 AM - 12:00 PM
$87.60
Choose your schedule
09:00 AM - 12:00 PM
$87.60
Choose your schedule
09:00 AM - 12:00 PM
$87.60
Choose your schedule
09:00 AM - 12:00 PM
$87.60
Choose your schedule
09:00 AM - 12:00 PM
$87.60
Choose your schedule
09:00 AM - 12:00 PM
$87.60
Choose your schedule
09:00 AM - 12:00 PM
$87.60
About the Experience
Graciosa's geological phenomena is sure to surprise and delight any traveler curious enough to explore its hidden secrets. This Geological Tour will take you through the Grotto of Abel, an impressive lava tube, Furna of Maria Encantada, a distinct lava tube with a magnificent view the interior of the Caldeira, and the Natural Monument of Caldeira da Graciosa - the Furna do Enxofre, a grand lava cave.
This tour lasts approximately three hours.
Earn $500*
towards your next trip
Join our Travel Rewards program and receive $500 just for signing up! As a Travel Rewards Member, you'll receive exclusive offers and early access to special deals and sales.