Thematic Tours: Learn how to make Queijadas da Graciosa
Location: Graciosa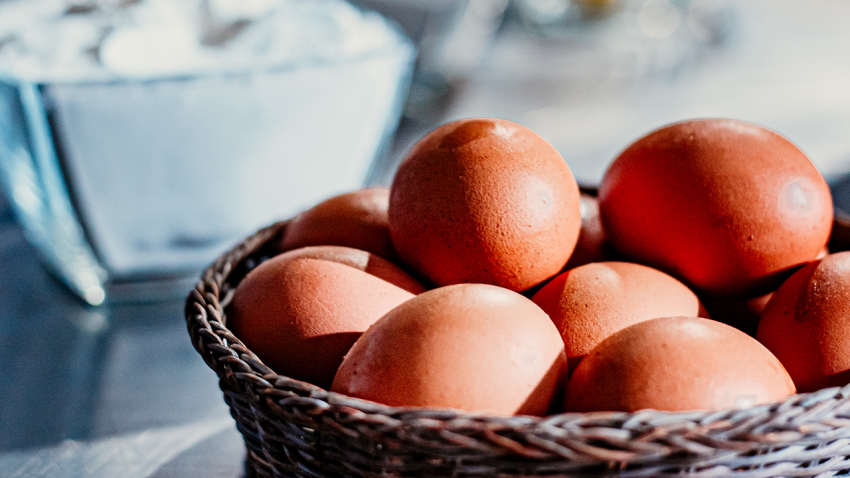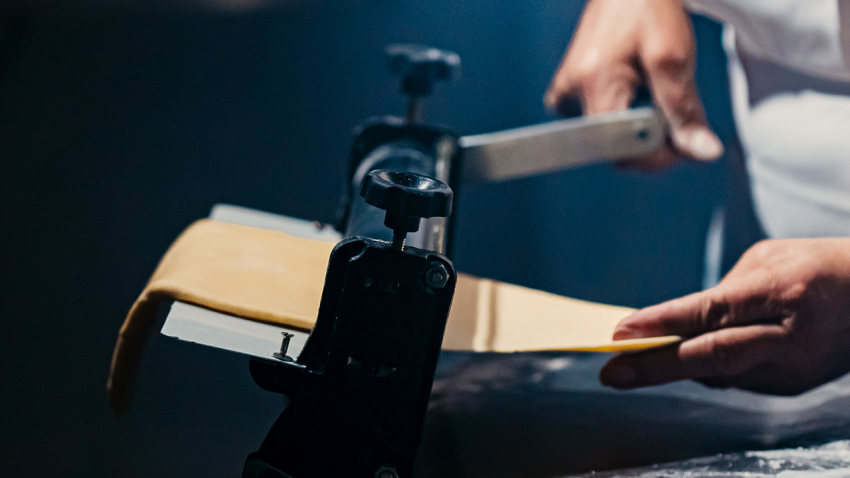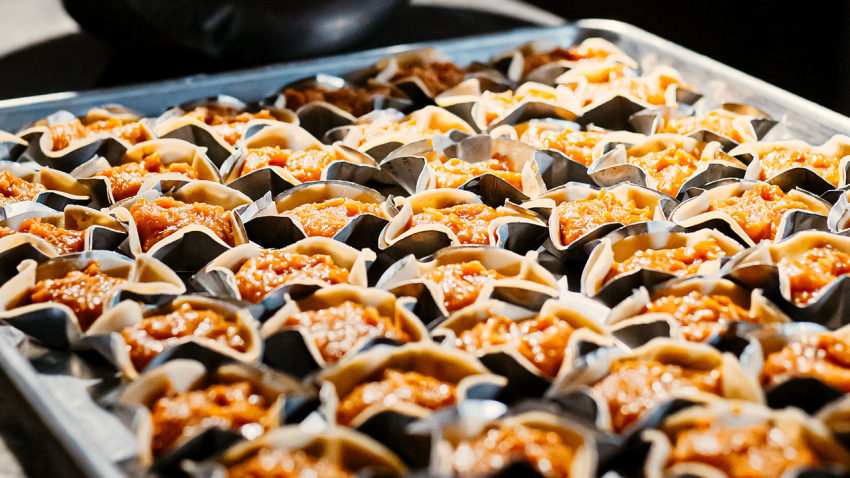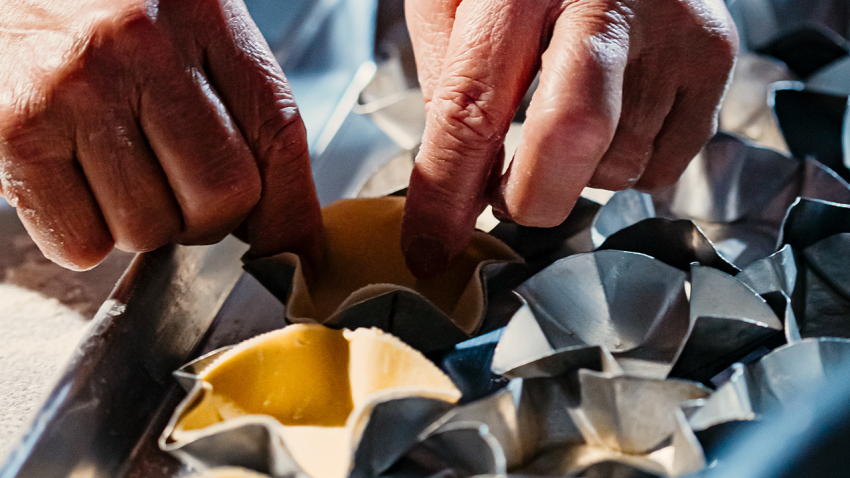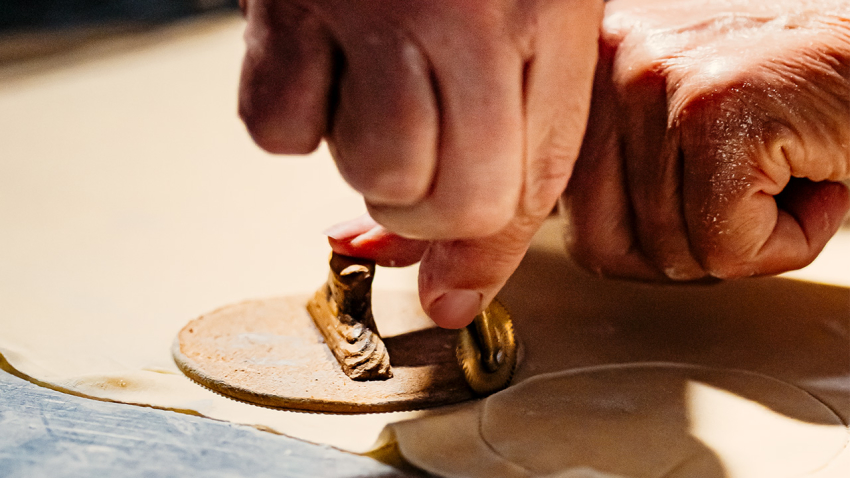 Choose your schedule
09:00 AM - 12:00 PM
$109.49
Choose your schedule
09:00 AM - 12:00 PM
$109.49
Choose your schedule
09:00 AM - 12:00 PM
$109.49
Choose your schedule
09:00 AM - 12:00 PM
$109.49
Choose your schedule
09:00 AM - 12:00 PM
$109.49
Choose your schedule
09:00 AM - 12:00 PM
$109.49
Choose your schedule
09:00 AM - 12:00 PM
$109.49
Choose your schedule
09:00 AM - 12:00 PM
$109.49
Choose your schedule
09:00 AM - 12:00 PM
$109.49
Choose your schedule
09:00 AM - 12:00 PM
$109.49
Choose your schedule
09:00 AM - 12:00 PM
$109.49
Choose your schedule
09:00 AM - 12:00 PM
$109.49
Choose your schedule
09:00 AM - 12:00 PM
$109.49
Choose your schedule
09:00 AM - 12:00 PM
$109.49
Choose your schedule
09:00 AM - 12:00 PM
$109.49
Choose your schedule
09:00 AM - 12:00 PM
$109.49
Choose your schedule
09:00 AM - 12:00 PM
$109.49
Choose your schedule
09:00 AM - 12:00 PM
$109.49
Choose your schedule
09:00 AM - 12:00 PM
$109.49
Choose your schedule
09:00 AM - 12:00 PM
$109.49
Choose your schedule
09:00 AM - 12:00 PM
$109.49
Choose your schedule
09:00 AM - 12:00 PM
$109.49
Choose your schedule
09:00 AM - 12:00 PM
$109.49
Choose your schedule
09:00 AM - 12:00 PM
$109.49
Choose your schedule
09:00 AM - 12:00 PM
$109.49
Choose your schedule
09:00 AM - 12:00 PM
$109.49
Choose your schedule
09:00 AM - 12:00 PM
$109.49
Choose your schedule
09:00 AM - 12:00 PM
$109.49
Choose your schedule
09:00 AM - 12:00 PM
$109.49
Choose your schedule
09:00 AM - 12:00 PM
$109.49
Choose your schedule
09:00 AM - 12:00 PM
$109.49
Choose your schedule
09:00 AM - 12:00 PM
$109.49
Choose your schedule
09:00 AM - 12:00 PM
$109.49
Choose your schedule
09:00 AM - 12:00 PM
$109.49
Choose your schedule
09:00 AM - 12:00 PM
$109.49
Choose your schedule
09:00 AM - 12:00 PM
$109.49
Choose your schedule
09:00 AM - 12:00 PM
$109.49
Choose your schedule
09:00 AM - 12:00 PM
$109.49
Choose your schedule
09:00 AM - 12:00 PM
$109.49
Choose your schedule
09:00 AM - 12:00 PM
$109.49
Choose your schedule
09:00 AM - 12:00 PM
$109.49
Choose your schedule
09:00 AM - 12:00 PM
$109.49
Choose your schedule
09:00 AM - 12:00 PM
$109.49
Choose your schedule
09:00 AM - 12:00 PM
$109.49
Choose your schedule
09:00 AM - 12:00 PM
$109.49
Choose your schedule
09:00 AM - 12:00 PM
$109.49
Choose your schedule
09:00 AM - 12:00 PM
$109.49
Choose your schedule
09:00 AM - 12:00 PM
$109.49
Choose your schedule
09:00 AM - 12:00 PM
$109.49
Choose your schedule
09:00 AM - 12:00 PM
$109.49
Choose your schedule
09:00 AM - 12:00 PM
$109.49
Choose your schedule
09:00 AM - 12:00 PM
$109.49
Choose your schedule
09:00 AM - 12:00 PM
$109.49
Choose your schedule
09:00 AM - 12:00 PM
$109.49
Choose your schedule
09:00 AM - 12:00 PM
$109.49
Choose your schedule
09:00 AM - 12:00 PM
$109.49
Choose your schedule
09:00 AM - 12:00 PM
$109.49
Choose your schedule
09:00 AM - 12:00 PM
$109.49
Choose your schedule
09:00 AM - 12:00 PM
$109.49
Choose your schedule
09:00 AM - 12:00 PM
$109.49
Choose your schedule
09:00 AM - 12:00 PM
$109.49
Choose your schedule
09:00 AM - 12:00 PM
$109.49
Choose your schedule
09:00 AM - 12:00 PM
$109.49
Choose your schedule
09:00 AM - 12:00 PM
$109.49
Choose your schedule
09:00 AM - 12:00 PM
$109.49
Choose your schedule
09:00 AM - 12:00 PM
$109.49
Choose your schedule
09:00 AM - 12:00 PM
$109.49
Choose your schedule
09:00 AM - 12:00 PM
$109.49
Choose your schedule
09:00 AM - 12:00 PM
$109.49
Choose your schedule
09:00 AM - 12:00 PM
$109.49
Choose your schedule
09:00 AM - 12:00 PM
$109.49
Choose your schedule
09:00 AM - 12:00 PM
$109.49
Choose your schedule
09:00 AM - 12:00 PM
$109.49
Choose your schedule
09:00 AM - 12:00 PM
$109.49
Choose your schedule
09:00 AM - 12:00 PM
$109.49
Choose your schedule
09:00 AM - 12:00 PM
$109.49
Choose your schedule
09:00 AM - 12:00 PM
$109.49
Choose your schedule
09:00 AM - 12:00 PM
$109.49
Choose your schedule
09:00 AM - 12:00 PM
$109.49
Choose your schedule
09:00 AM - 12:00 PM
$109.49
Choose your schedule
09:00 AM - 12:00 PM
$109.49
Choose your schedule
09:00 AM - 12:00 PM
$109.49
Choose your schedule
09:00 AM - 12:00 PM
$109.49
Choose your schedule
09:00 AM - 12:00 PM
$109.49
Choose your schedule
09:00 AM - 12:00 PM
$109.49
Choose your schedule
09:00 AM - 12:00 PM
$109.49
Choose your schedule
09:00 AM - 12:00 PM
$109.49
Choose your schedule
09:00 AM - 12:00 PM
$109.49
Choose your schedule
09:00 AM - 12:00 PM
$109.49
Choose your schedule
09:00 AM - 12:00 PM
$109.49
Choose your schedule
09:00 AM - 12:00 PM
$109.49
Choose your schedule
09:00 AM - 12:00 PM
$109.49
Choose your schedule
09:00 AM - 12:00 PM
$109.49
Choose your schedule
09:00 AM - 12:00 PM
$109.49
Choose your schedule
09:00 AM - 12:00 PM
$109.49
Choose your schedule
09:00 AM - 12:00 PM
$109.49
Choose your schedule
09:00 AM - 12:00 PM
$109.49
Choose your schedule
09:00 AM - 12:00 PM
$109.49
Choose your schedule
09:00 AM - 12:00 PM
$109.49
Choose your schedule
09:00 AM - 12:00 PM
$109.49
Choose your schedule
09:00 AM - 12:00 PM
$109.49
Choose your schedule
09:00 AM - 12:00 PM
$109.49
Choose your schedule
09:00 AM - 12:00 PM
$109.49
Choose your schedule
09:00 AM - 12:00 PM
$109.49
Choose your schedule
09:00 AM - 12:00 PM
$109.49
Choose your schedule
09:00 AM - 12:00 PM
$109.49
Choose your schedule
09:00 AM - 12:00 PM
$109.49
Choose your schedule
09:00 AM - 12:00 PM
$109.49
Choose your schedule
09:00 AM - 12:00 PM
$109.49
Choose your schedule
09:00 AM - 12:00 PM
$109.49
Choose your schedule
09:00 AM - 12:00 PM
$109.49
Choose your schedule
09:00 AM - 12:00 PM
$109.49
Choose your schedule
09:00 AM - 12:00 PM
$109.49
Choose your schedule
09:00 AM - 12:00 PM
$109.49
Choose your schedule
09:00 AM - 12:00 PM
$109.49
Choose your schedule
09:00 AM - 12:00 PM
$109.49
Choose your schedule
09:00 AM - 12:00 PM
$109.49
Choose your schedule
09:00 AM - 12:00 PM
$109.49
Choose your schedule
09:00 AM - 12:00 PM
$109.49
Choose your schedule
09:00 AM - 12:00 PM
$109.49
Choose your schedule
09:00 AM - 12:00 PM
$109.49
Choose your schedule
09:00 AM - 12:00 PM
$109.49
Choose your schedule
09:00 AM - 12:00 PM
$109.49
Choose your schedule
09:00 AM - 12:00 PM
$109.49
Choose your schedule
09:00 AM - 12:00 PM
$109.49
Choose your schedule
09:00 AM - 12:00 PM
$109.49
Choose your schedule
09:00 AM - 12:00 PM
$109.49
Choose your schedule
09:00 AM - 12:00 PM
$109.49
Choose your schedule
09:00 AM - 12:00 PM
$109.49
Choose your schedule
09:00 AM - 12:00 PM
$109.49
Choose your schedule
09:00 AM - 12:00 PM
$109.49
Choose your schedule
09:00 AM - 12:00 PM
$109.49
Choose your schedule
09:00 AM - 12:00 PM
$109.49
Choose your schedule
09:00 AM - 12:00 PM
$109.49
Choose your schedule
09:00 AM - 12:00 PM
$109.49
Choose your schedule
09:00 AM - 12:00 PM
$109.49
Choose your schedule
09:00 AM - 12:00 PM
$109.49
Choose your schedule
09:00 AM - 12:00 PM
$109.49
Choose your schedule
09:00 AM - 12:00 PM
$109.49
Choose your schedule
09:00 AM - 12:00 PM
$109.49
Choose your schedule
09:00 AM - 12:00 PM
$109.49
Choose your schedule
09:00 AM - 12:00 PM
$109.49
Choose your schedule
09:00 AM - 12:00 PM
$109.49
Choose your schedule
09:00 AM - 12:00 PM
$109.49
Choose your schedule
09:00 AM - 12:00 PM
$109.49
Choose your schedule
09:00 AM - 12:00 PM
$109.49
Choose your schedule
09:00 AM - 12:00 PM
$109.49
Choose your schedule
09:00 AM - 12:00 PM
$109.49
Choose your schedule
09:00 AM - 12:00 PM
$109.49
Choose your schedule
09:00 AM - 12:00 PM
$109.49
Choose your schedule
09:00 AM - 12:00 PM
$109.49
Choose your schedule
09:00 AM - 12:00 PM
$109.49
Choose your schedule
09:00 AM - 12:00 PM
$109.49
Choose your schedule
09:00 AM - 12:00 PM
$109.49
Choose your schedule
09:00 AM - 12:00 PM
$109.49
Choose your schedule
09:00 AM - 12:00 PM
$109.49
Choose your schedule
09:00 AM - 12:00 PM
$109.49
Choose your schedule
09:00 AM - 12:00 PM
$109.49
Choose your schedule
09:00 AM - 12:00 PM
$109.49
Choose your schedule
09:00 AM - 12:00 PM
$109.49
Choose your schedule
09:00 AM - 12:00 PM
$109.49
Choose your schedule
09:00 AM - 12:00 PM
$109.49
Choose your schedule
09:00 AM - 12:00 PM
$109.49
Choose your schedule
09:00 AM - 12:00 PM
$109.49
Choose your schedule
09:00 AM - 12:00 PM
$109.49
Choose your schedule
09:00 AM - 12:00 PM
$109.49
Choose your schedule
09:00 AM - 12:00 PM
$109.49
Choose your schedule
09:00 AM - 12:00 PM
$109.49
Choose your schedule
09:00 AM - 12:00 PM
$109.49
Choose your schedule
09:00 AM - 12:00 PM
$109.49
Choose your schedule
09:00 AM - 12:00 PM
$109.49
Choose your schedule
09:00 AM - 12:00 PM
$109.49
Choose your schedule
09:00 AM - 12:00 PM
$109.49
Choose your schedule
09:00 AM - 12:00 PM
$109.49
Choose your schedule
09:00 AM - 12:00 PM
$109.49
Choose your schedule
09:00 AM - 12:00 PM
$109.49
Choose your schedule
09:00 AM - 12:00 PM
$109.49
Choose your schedule
09:00 AM - 12:00 PM
$109.49
Choose your schedule
09:00 AM - 12:00 PM
$109.49
Choose your schedule
09:00 AM - 12:00 PM
$109.49
Choose your schedule
09:00 AM - 12:00 PM
$109.49
Choose your schedule
09:00 AM - 12:00 PM
$109.49
Choose your schedule
09:00 AM - 12:00 PM
$109.49
Choose your schedule
09:00 AM - 12:00 PM
$109.49
Choose your schedule
09:00 AM - 12:00 PM
$109.49
Choose your schedule
09:00 AM - 12:00 PM
$109.49
Choose your schedule
09:00 AM - 12:00 PM
$109.49
Choose your schedule
09:00 AM - 12:00 PM
$109.49
Choose your schedule
09:00 AM - 12:00 PM
$109.49
Choose your schedule
09:00 AM - 12:00 PM
$109.49
Choose your schedule
09:00 AM - 12:00 PM
$109.49
Choose your schedule
09:00 AM - 12:00 PM
$109.49
Choose your schedule
09:00 AM - 12:00 PM
$109.49
Choose your schedule
09:00 AM - 12:00 PM
$109.49
Choose your schedule
09:00 AM - 12:00 PM
$109.49
Choose your schedule
09:00 AM - 12:00 PM
$109.49
Choose your schedule
09:00 AM - 12:00 PM
$109.49
Choose your schedule
09:00 AM - 12:00 PM
$109.49
Choose your schedule
09:00 AM - 12:00 PM
$109.49
Choose your schedule
09:00 AM - 12:00 PM
$109.49
Choose your schedule
09:00 AM - 12:00 PM
$109.49
Choose your schedule
09:00 AM - 12:00 PM
$109.49
Choose your schedule
09:00 AM - 12:00 PM
$109.49
Choose your schedule
09:00 AM - 12:00 PM
$109.49
Choose your schedule
09:00 AM - 12:00 PM
$109.49
Choose your schedule
09:00 AM - 12:00 PM
$109.49
Choose your schedule
09:00 AM - 12:00 PM
$109.49
Choose your schedule
09:00 AM - 12:00 PM
$109.49
Choose your schedule
09:00 AM - 12:00 PM
$109.49
Choose your schedule
09:00 AM - 12:00 PM
$109.49
Choose your schedule
09:00 AM - 12:00 PM
$109.49
Choose your schedule
09:00 AM - 12:00 PM
$109.49
Choose your schedule
09:00 AM - 12:00 PM
$109.49
Choose your schedule
09:00 AM - 12:00 PM
$109.49
Choose your schedule
09:00 AM - 12:00 PM
$109.49
Choose your schedule
09:00 AM - 12:00 PM
$109.49
Choose your schedule
09:00 AM - 12:00 PM
$109.49
Choose your schedule
09:00 AM - 12:00 PM
$109.49
Choose your schedule
09:00 AM - 12:00 PM
$109.49
Choose your schedule
09:00 AM - 12:00 PM
$109.49
Choose your schedule
09:00 AM - 12:00 PM
$109.49
Choose your schedule
09:00 AM - 12:00 PM
$109.49
Choose your schedule
09:00 AM - 12:00 PM
$109.49
Choose your schedule
09:00 AM - 12:00 PM
$109.49
Choose your schedule
09:00 AM - 12:00 PM
$109.49
Choose your schedule
09:00 AM - 12:00 PM
$109.49
Choose your schedule
09:00 AM - 12:00 PM
$109.49
Choose your schedule
09:00 AM - 12:00 PM
$109.49
Choose your schedule
09:00 AM - 12:00 PM
$109.49
Choose your schedule
09:00 AM - 12:00 PM
$109.49
Choose your schedule
09:00 AM - 12:00 PM
$109.49
Choose your schedule
09:00 AM - 12:00 PM
$109.49
Choose your schedule
09:00 AM - 12:00 PM
$109.49
Choose your schedule
09:00 AM - 12:00 PM
$109.49
Choose your schedule
09:00 AM - 12:00 PM
$109.49
Choose your schedule
09:00 AM - 12:00 PM
$109.49
Choose your schedule
09:00 AM - 12:00 PM
$109.49
Choose your schedule
09:00 AM - 12:00 PM
$109.49
Choose your schedule
09:00 AM - 12:00 PM
$109.49
Choose your schedule
09:00 AM - 12:00 PM
$109.49
Choose your schedule
09:00 AM - 12:00 PM
$109.49
Choose your schedule
09:00 AM - 12:00 PM
$109.49
Choose your schedule
09:00 AM - 12:00 PM
$109.49
Choose your schedule
09:00 AM - 12:00 PM
$109.49
Choose your schedule
09:00 AM - 12:00 PM
$109.49
Choose your schedule
09:00 AM - 12:00 PM
$109.49
Choose your schedule
09:00 AM - 12:00 PM
$109.49
Choose your schedule
09:00 AM - 12:00 PM
$109.49
Choose your schedule
09:00 AM - 12:00 PM
$109.49
Choose your schedule
09:00 AM - 12:00 PM
$109.49
Choose your schedule
09:00 AM - 12:00 PM
$109.49
Choose your schedule
09:00 AM - 12:00 PM
$109.49
Choose your schedule
09:00 AM - 12:00 PM
$109.49
Choose your schedule
09:00 AM - 12:00 PM
$109.49
Choose your schedule
09:00 AM - 12:00 PM
$109.49
Choose your schedule
09:00 AM - 12:00 PM
$109.49
Choose your schedule
09:00 AM - 12:00 PM
$109.49
Choose your schedule
09:00 AM - 12:00 PM
$109.49
Choose your schedule
09:00 AM - 12:00 PM
$109.49
Choose your schedule
09:00 AM - 12:00 PM
$109.49
Choose your schedule
09:00 AM - 12:00 PM
$109.49
Choose your schedule
09:00 AM - 12:00 PM
$109.49
Choose your schedule
09:00 AM - 12:00 PM
$109.49
Choose your schedule
09:00 AM - 12:00 PM
$109.49
Choose your schedule
09:00 AM - 12:00 PM
$109.49
Choose your schedule
09:00 AM - 12:00 PM
$109.49
Choose your schedule
09:00 AM - 12:00 PM
$109.49
Choose your schedule
09:00 AM - 12:00 PM
$109.49
Choose your schedule
09:00 AM - 12:00 PM
$109.49
Choose your schedule
09:00 AM - 12:00 PM
$109.49
Choose your schedule
09:00 AM - 12:00 PM
$109.49
Choose your schedule
09:00 AM - 12:00 PM
$109.49
Choose your schedule
09:00 AM - 12:00 PM
$109.49
Choose your schedule
09:00 AM - 12:00 PM
$109.49
Choose your schedule
09:00 AM - 12:00 PM
$109.49
Choose your schedule
09:00 AM - 12:00 PM
$109.49
Choose your schedule
09:00 AM - 12:00 PM
$109.49
Choose your schedule
09:00 AM - 12:00 PM
$109.49
Choose your schedule
09:00 AM - 12:00 PM
$109.49
Choose your schedule
09:00 AM - 12:00 PM
$109.49
Choose your schedule
09:00 AM - 12:00 PM
$109.49
Choose your schedule
09:00 AM - 12:00 PM
$109.49
Choose your schedule
09:00 AM - 12:00 PM
$109.49
Choose your schedule
09:00 AM - 12:00 PM
$109.49
Choose your schedule
09:00 AM - 12:00 PM
$109.49
Choose your schedule
09:00 AM - 12:00 PM
$109.49
Choose your schedule
09:00 AM - 12:00 PM
$109.49
Choose your schedule
09:00 AM - 12:00 PM
$109.49
Choose your schedule
09:00 AM - 12:00 PM
$109.49
Choose your schedule
09:00 AM - 12:00 PM
$109.49
Choose your schedule
09:00 AM - 12:00 PM
$109.49
Choose your schedule
09:00 AM - 12:00 PM
$109.49
Choose your schedule
09:00 AM - 12:00 PM
$109.49
Choose your schedule
09:00 AM - 12:00 PM
$109.49
Choose your schedule
09:00 AM - 12:00 PM
$109.49
Choose your schedule
09:00 AM - 12:00 PM
$109.49
Choose your schedule
09:00 AM - 12:00 PM
$109.49
Choose your schedule
09:00 AM - 12:00 PM
$109.49
Choose your schedule
09:00 AM - 12:00 PM
$109.49
Choose your schedule
09:00 AM - 12:00 PM
$109.49
Choose your schedule
09:00 AM - 12:00 PM
$109.49
Choose your schedule
09:00 AM - 12:00 PM
$109.49
Choose your schedule
09:00 AM - 12:00 PM
$109.49
Choose your schedule
09:00 AM - 12:00 PM
$109.49
Choose your schedule
09:00 AM - 12:00 PM
$109.49
Choose your schedule
09:00 AM - 12:00 PM
$109.49
Choose your schedule
09:00 AM - 12:00 PM
$109.49
Choose your schedule
09:00 AM - 12:00 PM
$109.49
Choose your schedule
09:00 AM - 12:00 PM
$109.49
Choose your schedule
09:00 AM - 12:00 PM
$109.49
Choose your schedule
09:00 AM - 12:00 PM
$109.49
Choose your schedule
09:00 AM - 12:00 PM
$109.49
Choose your schedule
09:00 AM - 12:00 PM
$109.49
Choose your schedule
09:00 AM - 12:00 PM
$109.49
Choose your schedule
09:00 AM - 12:00 PM
$109.49
Choose your schedule
09:00 AM - 12:00 PM
$109.49
Choose your schedule
09:00 AM - 12:00 PM
$109.49
Choose your schedule
09:00 AM - 12:00 PM
$109.49
Choose your schedule
09:00 AM - 12:00 PM
$109.49
Choose your schedule
09:00 AM - 12:00 PM
$109.49
Choose your schedule
09:00 AM - 12:00 PM
$109.49
Choose your schedule
09:00 AM - 12:00 PM
$109.49
Choose your schedule
09:00 AM - 12:00 PM
$109.49
Choose your schedule
09:00 AM - 12:00 PM
$109.49
Choose your schedule
09:00 AM - 12:00 PM
$109.49
Choose your schedule
09:00 AM - 12:00 PM
$109.49
Choose your schedule
09:00 AM - 12:00 PM
$109.49
Choose your schedule
09:00 AM - 12:00 PM
$109.49
Choose your schedule
09:00 AM - 12:00 PM
$109.49
Choose your schedule
09:00 AM - 12:00 PM
$109.49
Choose your schedule
09:00 AM - 12:00 PM
$109.49
Choose your schedule
09:00 AM - 12:00 PM
$109.49
Choose your schedule
09:00 AM - 12:00 PM
$109.49
Choose your schedule
09:00 AM - 12:00 PM
$109.49
Choose your schedule
09:00 AM - 12:00 PM
$109.49
Choose your schedule
09:00 AM - 12:00 PM
$109.49
Choose your schedule
09:00 AM - 12:00 PM
$109.49
Choose your schedule
09:00 AM - 12:00 PM
$109.49
Choose your schedule
09:00 AM - 12:00 PM
$109.49
Choose your schedule
09:00 AM - 12:00 PM
$109.49
Choose your schedule
09:00 AM - 12:00 PM
$109.49
Choose your schedule
09:00 AM - 12:00 PM
$109.49
Choose your schedule
09:00 AM - 12:00 PM
$109.49
Choose your schedule
09:00 AM - 12:00 PM
$109.49
Choose your schedule
09:00 AM - 12:00 PM
$109.49
Choose your schedule
09:00 AM - 12:00 PM
$109.49
Choose your schedule
09:00 AM - 12:00 PM
$109.49
Choose your schedule
09:00 AM - 12:00 PM
$109.49
Choose your schedule
09:00 AM - 12:00 PM
$109.49
Choose your schedule
09:00 AM - 12:00 PM
$109.49
Choose your schedule
09:00 AM - 12:00 PM
$109.49
Choose your schedule
09:00 AM - 12:00 PM
$109.49
Choose your schedule
09:00 AM - 12:00 PM
$109.49
Choose your schedule
09:00 AM - 12:00 PM
$109.49
Choose your schedule
09:00 AM - 12:00 PM
$109.49
Choose your schedule
09:00 AM - 12:00 PM
$109.49
Choose your schedule
09:00 AM - 12:00 PM
$109.49
Choose your schedule
09:00 AM - 12:00 PM
$109.49
Choose your schedule
09:00 AM - 12:00 PM
$109.49
Choose your schedule
09:00 AM - 12:00 PM
$109.49
Choose your schedule
09:00 AM - 12:00 PM
$109.49
Choose your schedule
09:00 AM - 12:00 PM
$109.49
Choose your schedule
09:00 AM - 12:00 PM
$109.49
Choose your schedule
09:00 AM - 12:00 PM
$109.49
About the Experience
Queijada da Graciosa was the first sweet in the region to receive the Brand Seal "Azores certified by nature" and is, without a doubt, the brand image of Graciosa Island. It is an authentic "candy" and full of mystery when it comes to its confection.
Therefore, in this tour, of approximately 3 hours, and with pick-up and drop-off included, we give the client the opportunity to know everything about this little delight. You will cook them yourself and then tast it at the end!
Earn $500*
towards your next trip
Join our Travel Rewards program and receive $500 just for signing up! As a Travel Rewards Member, you'll receive exclusive offers and early access to special deals and sales.