Van Tour: Full Day Pico
Location: Faial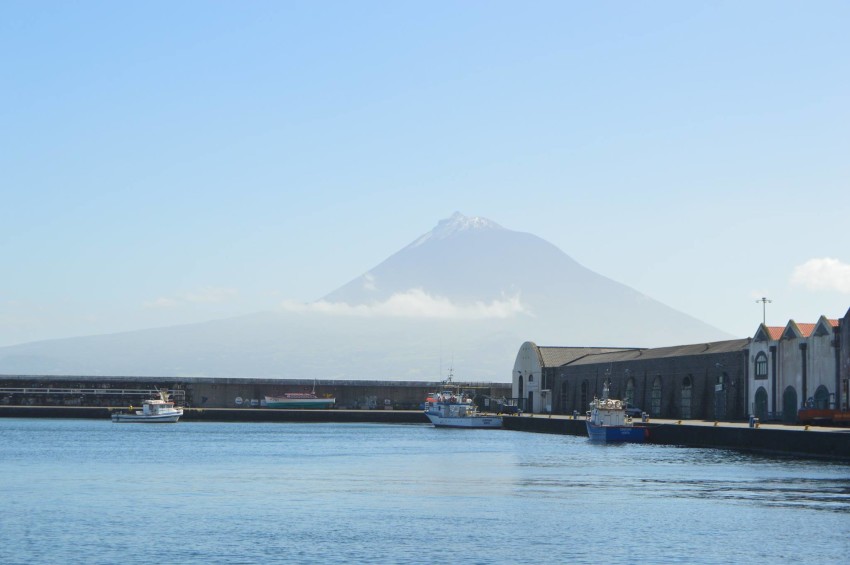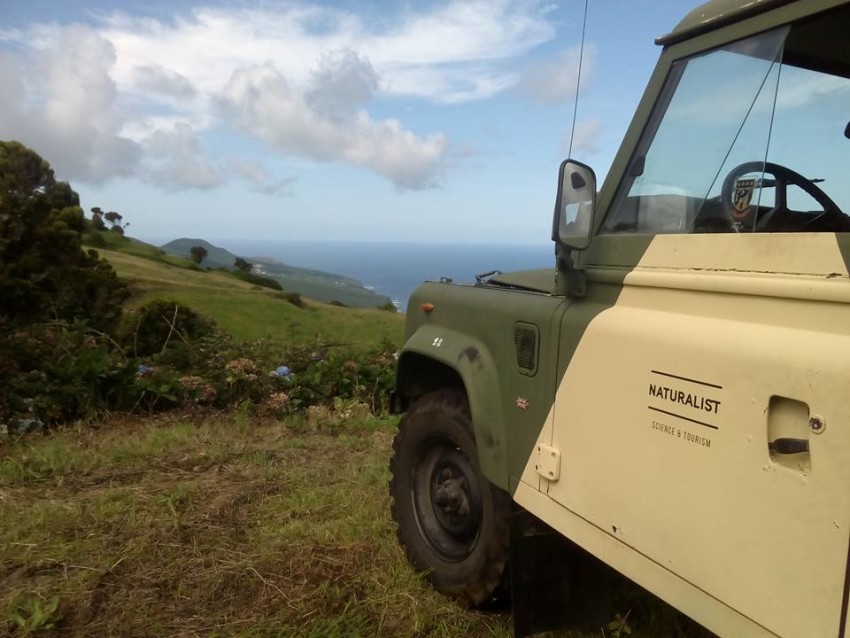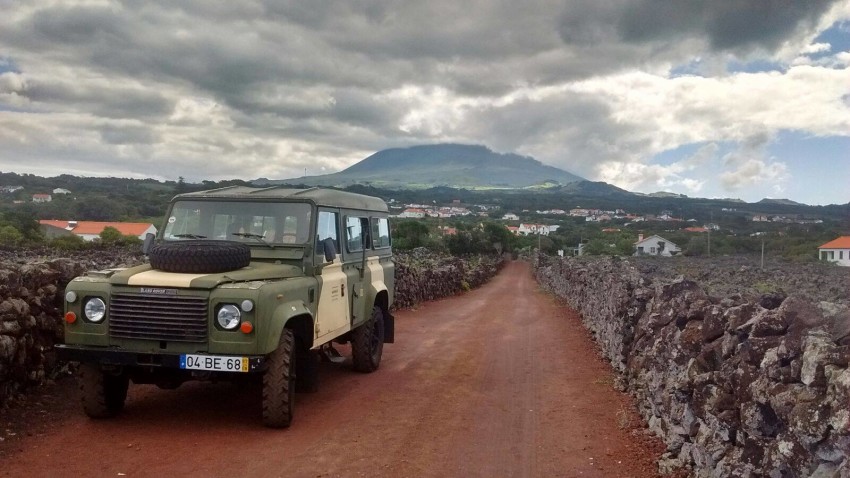 Choose your schedule
09:00 AM - 05:00 PM
$246.10
Choose your schedule
09:00 AM - 05:00 PM
$246.10
Choose your schedule
09:00 AM - 05:00 PM
$246.10
Choose your schedule
09:00 AM - 05:00 PM
$246.10
Choose your schedule
09:00 AM - 05:00 PM
$246.10
Choose your schedule
09:00 AM - 05:00 PM
$246.10
Choose your schedule
09:00 AM - 05:00 PM
$246.10
Choose your schedule
09:00 AM - 05:00 PM
$246.10
Choose your schedule
09:00 AM - 05:00 PM
$246.10
Choose your schedule
09:00 AM - 05:00 PM
$246.10
Choose your schedule
09:00 AM - 05:00 PM
$246.10
Choose your schedule
09:00 AM - 05:00 PM
$246.10
Choose your schedule
09:00 AM - 05:00 PM
$246.10
Choose your schedule
09:00 AM - 05:00 PM
$246.10
Choose your schedule
09:00 AM - 05:00 PM
$246.10
Choose your schedule
09:00 AM - 05:00 PM
$246.10
Choose your schedule
09:00 AM - 05:00 PM
$246.10
Choose your schedule
09:00 AM - 05:00 PM
$246.10
Choose your schedule
09:00 AM - 05:00 PM
$246.10
Choose your schedule
09:00 AM - 05:00 PM
$246.10
Choose your schedule
09:00 AM - 05:00 PM
$246.10
Choose your schedule
09:00 AM - 05:00 PM
$246.10
Choose your schedule
09:00 AM - 05:00 PM
$246.10
Choose your schedule
09:00 AM - 05:00 PM
$246.10
Choose your schedule
09:00 AM - 05:00 PM
$246.10
Choose your schedule
09:00 AM - 05:00 PM
$246.10
Choose your schedule
09:00 AM - 05:00 PM
$246.10
Choose your schedule
09:00 AM - 05:00 PM
$246.10
Choose your schedule
09:00 AM - 05:00 PM
$246.10
Choose your schedule
09:00 AM - 05:00 PM
$246.10
Choose your schedule
09:00 AM - 05:00 PM
$246.10
Choose your schedule
09:00 AM - 05:00 PM
$246.10
Choose your schedule
09:00 AM - 05:00 PM
$246.10
Choose your schedule
09:00 AM - 05:00 PM
$246.10
Choose your schedule
09:00 AM - 05:00 PM
$246.10
Choose your schedule
09:00 AM - 05:00 PM
$246.10
Choose your schedule
09:00 AM - 05:00 PM
$246.10
Choose your schedule
09:00 AM - 05:00 PM
$246.10
Choose your schedule
09:00 AM - 05:00 PM
$246.10
Choose your schedule
09:00 AM - 05:00 PM
$246.10
Choose your schedule
09:00 AM - 05:00 PM
$246.10
Choose your schedule
09:00 AM - 05:00 PM
$246.10
Choose your schedule
09:00 AM - 05:00 PM
$246.10
Choose your schedule
09:00 AM - 05:00 PM
$246.10
Choose your schedule
09:00 AM - 05:00 PM
$246.10
Choose your schedule
09:00 AM - 05:00 PM
$246.10
Choose your schedule
09:00 AM - 05:00 PM
$246.10
Choose your schedule
09:00 AM - 05:00 PM
$246.10
Choose your schedule
09:00 AM - 05:00 PM
$246.10
Choose your schedule
09:00 AM - 05:00 PM
$246.10
Choose your schedule
09:00 AM - 05:00 PM
$246.10
Choose your schedule
09:00 AM - 05:00 PM
$246.10
Choose your schedule
09:00 AM - 05:00 PM
$246.10
Choose your schedule
09:00 AM - 05:00 PM
$246.10
Choose your schedule
09:00 AM - 05:00 PM
$246.10
Choose your schedule
09:00 AM - 05:00 PM
$246.10
Choose your schedule
09:00 AM - 05:00 PM
$246.10
Choose your schedule
09:00 AM - 05:00 PM
$246.10
Choose your schedule
09:00 AM - 05:00 PM
$246.10
Choose your schedule
09:00 AM - 05:00 PM
$246.10
Choose your schedule
09:00 AM - 05:00 PM
$246.10
Choose your schedule
09:00 AM - 05:00 PM
$246.10
Choose your schedule
09:00 AM - 05:00 PM
$246.10
Choose your schedule
09:00 AM - 05:00 PM
$246.10
Choose your schedule
09:00 AM - 05:00 PM
$246.10
Choose your schedule
09:00 AM - 05:00 PM
$246.10
Choose your schedule
09:00 AM - 05:00 PM
$246.10
Choose your schedule
09:00 AM - 05:00 PM
$246.10
Choose your schedule
09:00 AM - 05:00 PM
$246.10
Choose your schedule
09:00 AM - 05:00 PM
$246.10
Choose your schedule
09:00 AM - 05:00 PM
$246.10
Choose your schedule
09:00 AM - 05:00 PM
$246.10
Choose your schedule
09:00 AM - 05:00 PM
$246.10
Choose your schedule
09:00 AM - 05:00 PM
$246.10
Choose your schedule
09:00 AM - 05:00 PM
$246.10
Choose your schedule
09:00 AM - 05:00 PM
$246.10
Choose your schedule
09:00 AM - 05:00 PM
$246.10
Choose your schedule
09:00 AM - 05:00 PM
$246.10
Choose your schedule
09:00 AM - 05:00 PM
$246.10
Choose your schedule
09:00 AM - 05:00 PM
$246.10
Choose your schedule
09:00 AM - 05:00 PM
$246.10
Choose your schedule
09:00 AM - 05:00 PM
$246.10
Choose your schedule
09:00 AM - 05:00 PM
$246.10
Choose your schedule
09:00 AM - 05:00 PM
$246.10
Choose your schedule
09:00 AM - 05:00 PM
$246.10
Choose your schedule
09:00 AM - 05:00 PM
$246.10
Choose your schedule
09:00 AM - 05:00 PM
$246.10
Choose your schedule
09:00 AM - 05:00 PM
$246.10
Choose your schedule
09:00 AM - 05:00 PM
$246.10
Choose your schedule
09:00 AM - 05:00 PM
$246.10
Choose your schedule
09:00 AM - 05:00 PM
$246.10
Choose your schedule
09:00 AM - 05:00 PM
$246.10
Choose your schedule
09:00 AM - 05:00 PM
$246.10
Choose your schedule
09:00 AM - 05:00 PM
$246.10
Choose your schedule
09:00 AM - 05:00 PM
$246.10
Choose your schedule
09:00 AM - 05:00 PM
$246.10
Choose your schedule
09:00 AM - 05:00 PM
$246.10
Choose your schedule
09:00 AM - 05:00 PM
$246.10
Choose your schedule
09:00 AM - 05:00 PM
$246.10
Choose your schedule
09:00 AM - 05:00 PM
$246.10
Choose your schedule
09:00 AM - 05:00 PM
$246.10
Choose your schedule
09:00 AM - 05:00 PM
$246.10
Choose your schedule
09:00 AM - 05:00 PM
$246.10
Choose your schedule
09:00 AM - 05:00 PM
$246.10
Choose your schedule
09:00 AM - 05:00 PM
$246.10
Choose your schedule
09:00 AM - 05:00 PM
$246.10
Choose your schedule
09:00 AM - 05:00 PM
$246.10
Choose your schedule
09:00 AM - 05:00 PM
$246.10
Choose your schedule
09:00 AM - 05:00 PM
$246.10
Choose your schedule
09:00 AM - 05:00 PM
$246.10
Choose your schedule
09:00 AM - 05:00 PM
$246.10
Choose your schedule
09:00 AM - 05:00 PM
$246.10
Choose your schedule
09:00 AM - 05:00 PM
$246.10
Choose your schedule
09:00 AM - 05:00 PM
$246.10
Choose your schedule
09:00 AM - 05:00 PM
$246.10
Choose your schedule
09:00 AM - 05:00 PM
$246.10
Choose your schedule
09:00 AM - 05:00 PM
$246.10
Choose your schedule
09:00 AM - 05:00 PM
$246.10
Choose your schedule
09:00 AM - 05:00 PM
$246.10
Choose your schedule
09:00 AM - 05:00 PM
$246.10
Choose your schedule
09:00 AM - 05:00 PM
$246.10
Choose your schedule
09:00 AM - 05:00 PM
$246.10
Choose your schedule
09:00 AM - 05:00 PM
$246.10
Choose your schedule
09:00 AM - 05:00 PM
$246.10
Choose your schedule
09:00 AM - 05:00 PM
$246.10
Choose your schedule
09:00 AM - 05:00 PM
$246.10
Choose your schedule
09:00 AM - 05:00 PM
$246.10
Choose your schedule
09:00 AM - 05:00 PM
$246.10
Choose your schedule
09:00 AM - 05:00 PM
$246.10
Choose your schedule
09:00 AM - 05:00 PM
$246.10
Choose your schedule
09:00 AM - 05:00 PM
$246.10
Choose your schedule
09:00 AM - 05:00 PM
$246.10
Choose your schedule
09:00 AM - 05:00 PM
$246.10
Choose your schedule
09:00 AM - 05:00 PM
$246.10
Choose your schedule
09:00 AM - 05:00 PM
$246.10
Choose your schedule
09:00 AM - 05:00 PM
$246.10
Choose your schedule
09:00 AM - 05:00 PM
$246.10
Choose your schedule
09:00 AM - 05:00 PM
$246.10
Choose your schedule
09:00 AM - 05:00 PM
$246.10
Choose your schedule
09:00 AM - 05:00 PM
$246.10
Choose your schedule
09:00 AM - 05:00 PM
$246.10
Choose your schedule
09:00 AM - 05:00 PM
$246.10
Choose your schedule
09:00 AM - 05:00 PM
$246.10
Choose your schedule
09:00 AM - 05:00 PM
$246.10
Choose your schedule
09:00 AM - 05:00 PM
$246.10
Choose your schedule
09:00 AM - 05:00 PM
$246.10
Choose your schedule
09:00 AM - 05:00 PM
$246.10
Choose your schedule
09:00 AM - 05:00 PM
$246.10
Choose your schedule
09:00 AM - 05:00 PM
$246.10
Choose your schedule
09:00 AM - 05:00 PM
$246.10
Choose your schedule
09:00 AM - 05:00 PM
$246.10
Choose your schedule
09:00 AM - 05:00 PM
$246.10
Choose your schedule
09:00 AM - 05:00 PM
$246.10
Choose your schedule
09:00 AM - 05:00 PM
$246.10
Choose your schedule
09:00 AM - 05:00 PM
$246.10
Choose your schedule
09:00 AM - 05:00 PM
$246.10
Choose your schedule
09:00 AM - 05:00 PM
$246.10
Choose your schedule
09:00 AM - 05:00 PM
$246.10
Choose your schedule
09:00 AM - 05:00 PM
$246.10
Choose your schedule
09:00 AM - 05:00 PM
$246.10
Choose your schedule
09:00 AM - 05:00 PM
$246.10
Choose your schedule
09:00 AM - 05:00 PM
$246.10
Choose your schedule
09:00 AM - 05:00 PM
$246.10
Choose your schedule
09:00 AM - 05:00 PM
$246.10
Choose your schedule
09:00 AM - 05:00 PM
$246.10
Choose your schedule
09:00 AM - 05:00 PM
$246.10
Choose your schedule
09:00 AM - 05:00 PM
$246.10
Choose your schedule
09:00 AM - 05:00 PM
$246.10
Choose your schedule
09:00 AM - 05:00 PM
$246.10
Choose your schedule
09:00 AM - 05:00 PM
$246.10
Choose your schedule
09:00 AM - 05:00 PM
$246.10
Choose your schedule
09:00 AM - 05:00 PM
$246.10
Choose your schedule
09:00 AM - 05:00 PM
$246.10
Choose your schedule
09:00 AM - 05:00 PM
$246.10
Choose your schedule
09:00 AM - 05:00 PM
$246.10
Choose your schedule
09:00 AM - 05:00 PM
$246.10
Choose your schedule
09:00 AM - 05:00 PM
$246.10
Choose your schedule
09:00 AM - 05:00 PM
$246.10
Choose your schedule
09:00 AM - 05:00 PM
$246.10
Choose your schedule
09:00 AM - 05:00 PM
$246.10
Choose your schedule
09:00 AM - 05:00 PM
$246.10
Choose your schedule
09:00 AM - 05:00 PM
$246.10
Choose your schedule
09:00 AM - 05:00 PM
$246.10
Choose your schedule
09:00 AM - 05:00 PM
$246.10
Choose your schedule
09:00 AM - 05:00 PM
$246.10
Choose your schedule
09:00 AM - 05:00 PM
$246.10
Choose your schedule
09:00 AM - 05:00 PM
$246.10
Choose your schedule
09:00 AM - 05:00 PM
$246.10
Choose your schedule
09:00 AM - 05:00 PM
$246.10
Choose your schedule
09:00 AM - 05:00 PM
$246.10
Choose your schedule
09:00 AM - 05:00 PM
$246.10
Choose your schedule
09:00 AM - 05:00 PM
$246.10
Choose your schedule
09:00 AM - 05:00 PM
$246.10
Choose your schedule
09:00 AM - 05:00 PM
$246.10
Choose your schedule
09:00 AM - 05:00 PM
$246.10
Choose your schedule
09:00 AM - 05:00 PM
$246.10
Choose your schedule
09:00 AM - 05:00 PM
$246.10
Choose your schedule
09:00 AM - 05:00 PM
$246.10
Choose your schedule
09:00 AM - 05:00 PM
$246.10
Choose your schedule
09:00 AM - 05:00 PM
$246.10
Choose your schedule
09:00 AM - 05:00 PM
$246.10
Choose your schedule
09:00 AM - 05:00 PM
$246.10
Choose your schedule
09:00 AM - 05:00 PM
$246.10
Choose your schedule
09:00 AM - 05:00 PM
$246.10
Choose your schedule
09:00 AM - 05:00 PM
$246.10
Choose your schedule
09:00 AM - 05:00 PM
$246.10
Choose your schedule
09:00 AM - 05:00 PM
$246.10
Choose your schedule
09:00 AM - 05:00 PM
$246.10
Choose your schedule
09:00 AM - 05:00 PM
$256.80
Choose your schedule
09:00 AM - 05:00 PM
$256.80
Choose your schedule
09:00 AM - 05:00 PM
$256.80
Choose your schedule
09:00 AM - 05:00 PM
$256.80
Choose your schedule
09:00 AM - 05:00 PM
$256.80
Choose your schedule
09:00 AM - 05:00 PM
$256.80
Choose your schedule
09:00 AM - 05:00 PM
$256.80
Choose your schedule
09:00 AM - 05:00 PM
$256.80
Choose your schedule
09:00 AM - 05:00 PM
$256.80
Choose your schedule
09:00 AM - 05:00 PM
$256.80
Choose your schedule
09:00 AM - 05:00 PM
$256.80
Choose your schedule
09:00 AM - 05:00 PM
$256.80
Choose your schedule
09:00 AM - 05:00 PM
$256.80
Choose your schedule
09:00 AM - 05:00 PM
$256.80
Choose your schedule
09:00 AM - 05:00 PM
$256.80
Choose your schedule
09:00 AM - 05:00 PM
$256.80
Choose your schedule
09:00 AM - 05:00 PM
$256.80
Choose your schedule
09:00 AM - 05:00 PM
$256.80
Choose your schedule
09:00 AM - 05:00 PM
$256.80
Choose your schedule
09:00 AM - 05:00 PM
$256.80
Choose your schedule
09:00 AM - 05:00 PM
$256.80
Choose your schedule
09:00 AM - 05:00 PM
$256.80
Choose your schedule
09:00 AM - 05:00 PM
$256.80
Choose your schedule
09:00 AM - 05:00 PM
$256.80
Choose your schedule
09:00 AM - 05:00 PM
$256.80
Choose your schedule
09:00 AM - 05:00 PM
$256.80
Choose your schedule
09:00 AM - 05:00 PM
$256.80
Choose your schedule
09:00 AM - 05:00 PM
$256.80
Choose your schedule
09:00 AM - 05:00 PM
$256.80
Choose your schedule
09:00 AM - 05:00 PM
$256.80
Choose your schedule
09:00 AM - 05:00 PM
$256.80
Choose your schedule
09:00 AM - 05:00 PM
$256.80
Choose your schedule
09:00 AM - 05:00 PM
$256.80
Choose your schedule
09:00 AM - 05:00 PM
$256.80
Choose your schedule
09:00 AM - 05:00 PM
$256.80
Choose your schedule
09:00 AM - 05:00 PM
$256.80
Choose your schedule
09:00 AM - 05:00 PM
$256.80
Choose your schedule
09:00 AM - 05:00 PM
$256.80
Choose your schedule
09:00 AM - 05:00 PM
$256.80
Choose your schedule
09:00 AM - 05:00 PM
$256.80
Choose your schedule
09:00 AM - 05:00 PM
$256.80
Choose your schedule
09:00 AM - 05:00 PM
$256.80
Choose your schedule
09:00 AM - 05:00 PM
$256.80
Choose your schedule
09:00 AM - 05:00 PM
$256.80
Choose your schedule
09:00 AM - 05:00 PM
$256.80
Choose your schedule
09:00 AM - 05:00 PM
$256.80
Choose your schedule
09:00 AM - 05:00 PM
$256.80
Choose your schedule
09:00 AM - 05:00 PM
$256.80
Choose your schedule
09:00 AM - 05:00 PM
$256.80
Choose your schedule
09:00 AM - 05:00 PM
$256.80
Choose your schedule
09:00 AM - 05:00 PM
$256.80
Choose your schedule
09:00 AM - 05:00 PM
$256.80
Choose your schedule
09:00 AM - 05:00 PM
$256.80
Choose your schedule
09:00 AM - 05:00 PM
$256.80
Choose your schedule
09:00 AM - 05:00 PM
$256.80
Choose your schedule
09:00 AM - 05:00 PM
$256.80
Choose your schedule
09:00 AM - 05:00 PM
$256.80
Choose your schedule
09:00 AM - 05:00 PM
$256.80
Choose your schedule
09:00 AM - 05:00 PM
$256.80
Choose your schedule
09:00 AM - 05:00 PM
$256.80
Choose your schedule
09:00 AM - 05:00 PM
$256.80
Choose your schedule
09:00 AM - 05:00 PM
$256.80
Choose your schedule
09:00 AM - 05:00 PM
$246.10
Choose your schedule
09:00 AM - 05:00 PM
$246.10
Choose your schedule
09:00 AM - 05:00 PM
$246.10
Choose your schedule
09:00 AM - 05:00 PM
$246.10
Choose your schedule
09:00 AM - 05:00 PM
$246.10
Choose your schedule
09:00 AM - 05:00 PM
$246.10
Choose your schedule
09:00 AM - 05:00 PM
$246.10
Choose your schedule
09:00 AM - 05:00 PM
$246.10
Choose your schedule
09:00 AM - 05:00 PM
$246.10
Choose your schedule
09:00 AM - 05:00 PM
$246.10
Choose your schedule
09:00 AM - 05:00 PM
$246.10
Choose your schedule
09:00 AM - 05:00 PM
$246.10
Choose your schedule
09:00 AM - 05:00 PM
$246.10
Choose your schedule
09:00 AM - 05:00 PM
$246.10
Choose your schedule
09:00 AM - 05:00 PM
$246.10
Choose your schedule
09:00 AM - 05:00 PM
$246.10
Choose your schedule
09:00 AM - 05:00 PM
$246.10
Choose your schedule
09:00 AM - 05:00 PM
$246.10
Choose your schedule
09:00 AM - 05:00 PM
$246.10
Choose your schedule
09:00 AM - 05:00 PM
$246.10
Choose your schedule
09:00 AM - 05:00 PM
$246.10
Choose your schedule
09:00 AM - 05:00 PM
$246.10
Choose your schedule
09:00 AM - 05:00 PM
$246.10
Choose your schedule
09:00 AM - 05:00 PM
$246.10
Choose your schedule
09:00 AM - 05:00 PM
$246.10
Choose your schedule
09:00 AM - 05:00 PM
$246.10
Choose your schedule
09:00 AM - 05:00 PM
$246.10
Choose your schedule
09:00 AM - 05:00 PM
$246.10
Choose your schedule
09:00 AM - 05:00 PM
$246.10
Choose your schedule
09:00 AM - 05:00 PM
$246.10
Choose your schedule
09:00 AM - 05:00 PM
$246.10
Choose your schedule
09:00 AM - 05:00 PM
$246.10
About the Experience
Explore the Mountain Island of Pico onboard the Naturalist Van and find out about the culture and nature of this island.
Travel through amazing landscapes, taste cheese, and liqueurs while learning about the culture and history of Pico, discover our unique endemic birds and plants, and get amazed by the scenic landscapes of the Mountain Island.
Transfers, lunch and museum included.
Duration: 8h (full day)
Guide: An experienced and certified guide
Period: all year round
Transport: Van
Departure: Naturalist Headquarters
Pax Min: 2 persons
Meeting point:
Largo Dr. Manuel de Arriaga
9900-026 - Horta

Terms and Conditions
Cancellations only up to 4 days prior to activity.
Activity provider policies
Cancelation
a) If canceled due to weather conditions, the tour is re-scheduled, and if not possible the activity will be substituted for another outdoor activity, according to the price and availability; applying also to package activities. b) If canceled due to unexpected verified health conditions (COVID19 positive test included); which do not apply to accompanying passengers, the total value will not be charged. c) If canceled by the partner agency more than 4 days prior to the trip, the total value will
Earn $500*
to travel with us
Join our Travel Rewards program and receive $500 just for signing up! As a Travel Rewards Member, you'll receive exclusive offers and early access to special deals and sales.