Boat Tours: Islet of Vila Franca do Campo Reserve Tour
Location: São Miguel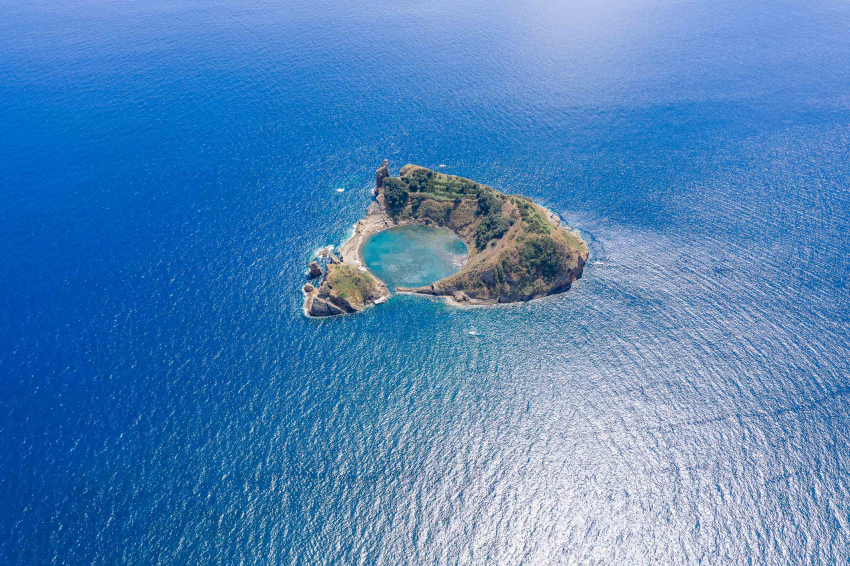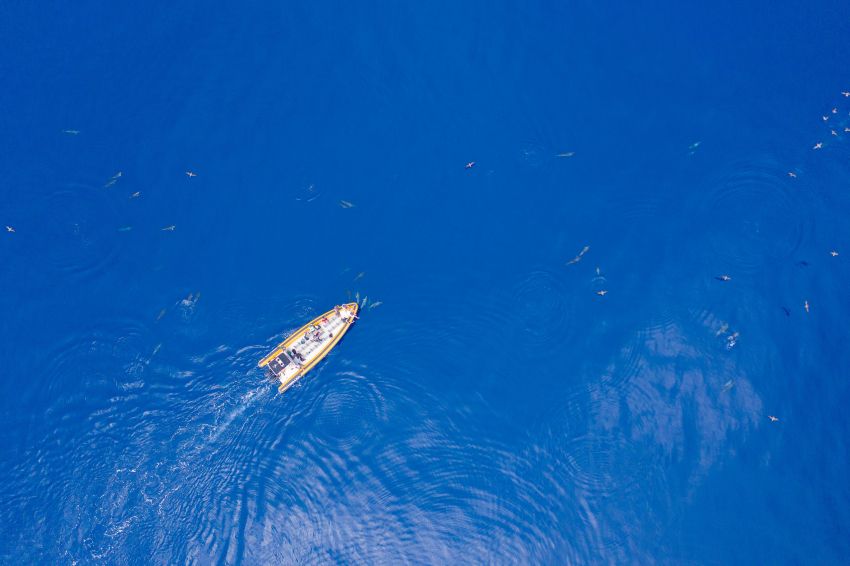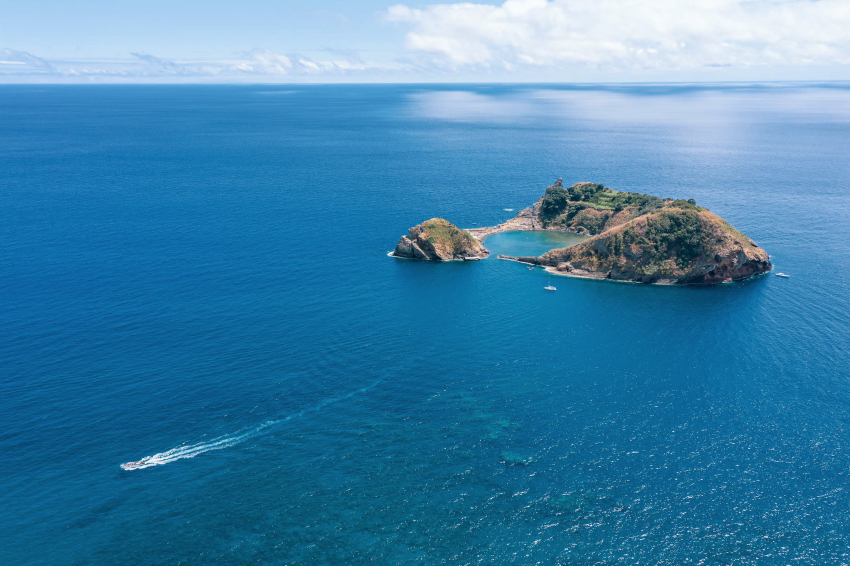 Choose your schedule
01:15 PM - 03:45 PM
$102.64
Choose your schedule
01:15 PM - 03:45 PM
$102.64
Choose your schedule
01:15 PM - 03:45 PM
$102.64
Choose your schedule
01:15 PM - 03:45 PM
$102.64
Choose your schedule
01:15 PM - 03:45 PM
$102.64
Choose your schedule
01:15 PM - 03:45 PM
$102.64
Choose your schedule
01:15 PM - 03:45 PM
$102.64
Choose your schedule
01:15 PM - 03:45 PM
$102.64
Choose your schedule
01:15 PM - 03:45 PM
$102.64
Choose your schedule
01:15 PM - 03:45 PM
$102.64
Choose your schedule
01:15 PM - 03:45 PM
$102.64
Choose your schedule
01:15 PM - 03:45 PM
$102.64
Choose your schedule
01:15 PM - 03:45 PM
$102.64
Choose your schedule
01:15 PM - 03:45 PM
$102.64
Choose your schedule
01:15 PM - 03:45 PM
$102.64
Choose your schedule
01:15 PM - 03:45 PM
$102.64
Choose your schedule
01:15 PM - 03:45 PM
$102.64
Choose your schedule
01:15 PM - 03:45 PM
$102.64
Choose your schedule
01:15 PM - 03:45 PM
$102.64
Choose your schedule
01:15 PM - 03:45 PM
$102.64
Choose your schedule
01:15 PM - 03:45 PM
$102.64
Choose your schedule
01:15 PM - 03:45 PM
$102.64
Choose your schedule
01:15 PM - 03:45 PM
$102.64
Choose your schedule
01:15 PM - 03:45 PM
$102.64
Choose your schedule
01:15 PM - 03:45 PM
$102.64
Choose your schedule
01:15 PM - 03:45 PM
$102.64
Choose your schedule
01:15 PM - 03:45 PM
$102.64
Choose your schedule
01:15 PM - 03:45 PM
$102.64
Choose your schedule
01:15 PM - 03:45 PM
$102.64
Choose your schedule
01:15 PM - 03:45 PM
$102.64
Choose your schedule
01:15 PM - 03:45 PM
$102.64
Choose your schedule
01:15 PM - 03:45 PM
$102.64
Choose your schedule
01:15 PM - 03:45 PM
$102.64
Choose your schedule
01:15 PM - 03:45 PM
$102.64
Choose your schedule
01:15 PM - 03:45 PM
$102.64
Choose your schedule
01:15 PM - 03:45 PM
$102.64
Choose your schedule
01:15 PM - 03:45 PM
$102.64
Choose your schedule
01:15 PM - 03:45 PM
$102.64
Choose your schedule
01:15 PM - 03:45 PM
$102.64
Choose your schedule
01:15 PM - 03:45 PM
$102.64
Choose your schedule
01:15 PM - 03:45 PM
$102.64
Choose your schedule
01:15 PM - 03:45 PM
$102.64
Choose your schedule
01:15 PM - 03:45 PM
$102.64
Choose your schedule
01:15 PM - 03:45 PM
$102.64
Choose your schedule
01:15 PM - 03:45 PM
$102.64
Choose your schedule
01:15 PM - 03:45 PM
$102.64
Choose your schedule
01:15 PM - 03:45 PM
$102.64
Choose your schedule
01:15 PM - 03:45 PM
$102.64
Choose your schedule
01:15 PM - 03:45 PM
$102.64
Choose your schedule
01:15 PM - 03:45 PM
$102.64
Choose your schedule
01:15 PM - 03:45 PM
$102.64
Choose your schedule
01:15 PM - 03:45 PM
$102.64
Choose your schedule
01:15 PM - 03:45 PM
$102.64
Choose your schedule
01:15 PM - 03:45 PM
$102.64
Choose your schedule
01:15 PM - 03:45 PM
$102.64
Choose your schedule
01:15 PM - 03:45 PM
$102.64
Choose your schedule
01:15 PM - 03:45 PM
$102.64
Choose your schedule
01:15 PM - 03:45 PM
$102.64
Choose your schedule
01:15 PM - 03:45 PM
$102.64
Choose your schedule
01:15 PM - 03:45 PM
$102.64
Choose your schedule
01:15 PM - 03:45 PM
$102.64
Choose your schedule
01:15 PM - 03:45 PM
$102.64
Choose your schedule
01:15 PM - 03:45 PM
$102.64
Choose your schedule
01:15 PM - 03:45 PM
$102.64
Choose your schedule
01:15 PM - 03:45 PM
$102.64
Choose your schedule
01:15 PM - 03:45 PM
$102.64
Choose your schedule
01:15 PM - 03:45 PM
$102.64
Choose your schedule
01:15 PM - 03:45 PM
$102.64
Choose your schedule
01:15 PM - 03:45 PM
$102.64
Choose your schedule
01:15 PM - 03:45 PM
$102.64
Choose your schedule
01:15 PM - 03:45 PM
$102.64
Choose your schedule
01:15 PM - 03:45 PM
$102.64
Choose your schedule
01:15 PM - 03:45 PM
$102.64
Choose your schedule
01:15 PM - 03:45 PM
$102.64
Choose your schedule
01:15 PM - 03:45 PM
$102.64
Choose your schedule
01:15 PM - 03:45 PM
$102.64
Choose your schedule
01:15 PM - 03:45 PM
$102.64
Choose your schedule
01:15 PM - 03:45 PM
$102.64
Choose your schedule
01:15 PM - 03:45 PM
$102.64
Choose your schedule
01:15 PM - 03:45 PM
$102.64
Choose your schedule
01:15 PM - 03:45 PM
$102.64
Choose your schedule
01:15 PM - 03:45 PM
$102.64
Choose your schedule
01:15 PM - 03:45 PM
$102.64
Choose your schedule
01:15 PM - 03:45 PM
$102.64
Choose your schedule
01:15 PM - 03:45 PM
$102.64
Choose your schedule
01:15 PM - 03:45 PM
$102.64
Choose your schedule
01:15 PM - 03:45 PM
$102.64
Choose your schedule
01:15 PM - 03:45 PM
$102.64
Choose your schedule
01:15 PM - 03:45 PM
$102.64
Choose your schedule
01:15 PM - 03:45 PM
$102.64
Choose your schedule
01:15 PM - 03:45 PM
$102.64
Choose your schedule
01:15 PM - 03:45 PM
$102.64
Choose your schedule
01:15 PM - 03:45 PM
$102.64
Choose your schedule
01:15 PM - 03:45 PM
$102.64
Choose your schedule
01:15 PM - 03:45 PM
$102.64
Choose your schedule
01:15 PM - 03:45 PM
$102.64
Choose your schedule
01:15 PM - 03:45 PM
$102.64
Choose your schedule
01:15 PM - 03:45 PM
$102.64
Choose your schedule
01:15 PM - 03:45 PM
$102.64
Choose your schedule
01:15 PM - 03:45 PM
$102.64
Choose your schedule
01:15 PM - 03:45 PM
$102.64
Choose your schedule
01:15 PM - 03:45 PM
$102.64
Choose your schedule
01:15 PM - 03:45 PM
$102.64
Choose your schedule
01:15 PM - 03:45 PM
$102.64
Choose your schedule
01:15 PM - 03:45 PM
$102.64
Choose your schedule
01:15 PM - 03:45 PM
$102.64
Choose your schedule
01:15 PM - 03:45 PM
$102.64
Choose your schedule
01:15 PM - 03:45 PM
$102.64
Choose your schedule
01:15 PM - 03:45 PM
$102.64
Choose your schedule
01:15 PM - 03:45 PM
$102.64
Choose your schedule
01:15 PM - 03:45 PM
$102.64
Choose your schedule
01:15 PM - 03:45 PM
$102.64
Choose your schedule
01:15 PM - 03:45 PM
$102.64
Choose your schedule
01:15 PM - 03:45 PM
$102.64
Choose your schedule
01:15 PM - 03:45 PM
$102.64
Choose your schedule
01:15 PM - 03:45 PM
$102.64
Choose your schedule
01:15 PM - 03:45 PM
$102.64
Choose your schedule
01:15 PM - 03:45 PM
$102.64
Choose your schedule
01:15 PM - 03:45 PM
$102.64
Choose your schedule
01:15 PM - 03:45 PM
$102.64
Choose your schedule
01:15 PM - 03:45 PM
$102.64
Choose your schedule
01:15 PM - 03:45 PM
$102.64
Choose your schedule
01:15 PM - 03:45 PM
$102.64
Choose your schedule
01:15 PM - 03:45 PM
$102.64
Choose your schedule
01:15 PM - 03:45 PM
$102.64
Choose your schedule
01:15 PM - 03:45 PM
$102.64
Choose your schedule
01:15 PM - 03:45 PM
$102.64
Choose your schedule
01:15 PM - 03:45 PM
$102.64
Choose your schedule
01:15 PM - 03:45 PM
$102.64
Choose your schedule
01:15 PM - 03:45 PM
$102.64
Choose your schedule
01:15 PM - 03:45 PM
$102.64
Choose your schedule
01:15 PM - 03:45 PM
$102.64
Choose your schedule
01:15 PM - 03:45 PM
$102.64
Choose your schedule
01:15 PM - 03:45 PM
$102.64
Choose your schedule
01:15 PM - 03:45 PM
$102.64
Choose your schedule
01:15 PM - 03:45 PM
$102.64
Choose your schedule
01:15 PM - 03:45 PM
$102.64
Choose your schedule
01:15 PM - 03:45 PM
$102.64
Choose your schedule
01:15 PM - 03:45 PM
$102.64
Choose your schedule
01:15 PM - 03:45 PM
$102.64
Choose your schedule
01:15 PM - 03:45 PM
$102.64
Choose your schedule
01:15 PM - 03:45 PM
$102.64
Choose your schedule
01:15 PM - 03:45 PM
$102.64
Choose your schedule
01:15 PM - 03:45 PM
$102.64
Choose your schedule
01:15 PM - 03:45 PM
$102.64
Choose your schedule
01:15 PM - 03:45 PM
$102.64
Choose your schedule
01:15 PM - 03:45 PM
$102.64
Choose your schedule
01:15 PM - 03:45 PM
$102.64
Choose your schedule
01:15 PM - 03:45 PM
$102.64
Choose your schedule
01:15 PM - 03:45 PM
$102.64
Choose your schedule
01:15 PM - 03:45 PM
$102.64
Choose your schedule
01:15 PM - 03:45 PM
$102.64
Choose your schedule
01:15 PM - 03:45 PM
$102.64
Choose your schedule
01:15 PM - 03:45 PM
$102.64
Choose your schedule
01:15 PM - 03:45 PM
$102.64
Choose your schedule
01:15 PM - 03:45 PM
$102.64
Choose your schedule
01:15 PM - 03:45 PM
$102.64
Choose your schedule
01:15 PM - 03:45 PM
$102.64
Choose your schedule
01:15 PM - 03:45 PM
$102.64
Choose your schedule
01:15 PM - 03:45 PM
$102.64
Choose your schedule
01:15 PM - 03:45 PM
$102.64
Choose your schedule
01:15 PM - 03:45 PM
$102.64
Choose your schedule
01:15 PM - 03:45 PM
$102.64
Choose your schedule
01:15 PM - 03:45 PM
$102.64
Choose your schedule
01:15 PM - 03:45 PM
$102.64
Choose your schedule
01:15 PM - 03:45 PM
$102.64
Choose your schedule
01:15 PM - 03:45 PM
$102.64
Choose your schedule
01:15 PM - 03:45 PM
$102.64
Choose your schedule
01:15 PM - 03:45 PM
$102.64
Choose your schedule
01:15 PM - 03:45 PM
$102.64
Choose your schedule
01:15 PM - 03:45 PM
$102.64
Choose your schedule
01:15 PM - 03:45 PM
$102.64
Choose your schedule
01:15 PM - 03:45 PM
$102.64
Choose your schedule
01:15 PM - 03:45 PM
$102.64
Choose your schedule
01:15 PM - 03:45 PM
$102.64
Choose your schedule
01:15 PM - 03:45 PM
$102.64
Choose your schedule
01:15 PM - 03:45 PM
$102.64
Choose your schedule
01:15 PM - 03:45 PM
$102.64
Choose your schedule
01:15 PM - 03:45 PM
$102.64
Choose your schedule
01:15 PM - 03:45 PM
$102.64
Choose your schedule
01:15 PM - 03:45 PM
$102.64
Choose your schedule
01:15 PM - 03:45 PM
$102.64
Choose your schedule
01:15 PM - 03:45 PM
$102.64
Choose your schedule
01:15 PM - 03:45 PM
$102.64
Choose your schedule
01:15 PM - 03:45 PM
$102.64
Choose your schedule
01:15 PM - 03:45 PM
$102.64
Choose your schedule
01:15 PM - 03:45 PM
$102.64
Choose your schedule
01:15 PM - 03:45 PM
$102.64
Choose your schedule
01:15 PM - 03:45 PM
$102.64
Choose your schedule
01:15 PM - 03:45 PM
$102.64
Choose your schedule
01:15 PM - 03:45 PM
$102.64
Choose your schedule
01:15 PM - 03:45 PM
$102.64
Choose your schedule
01:15 PM - 03:45 PM
$102.64
Choose your schedule
01:15 PM - 03:45 PM
$102.64
Choose your schedule
01:15 PM - 03:45 PM
$102.64
Choose your schedule
01:15 PM - 03:45 PM
$102.64
Choose your schedule
01:15 PM - 03:45 PM
$102.64
Choose your schedule
01:15 PM - 03:45 PM
$102.64
Choose your schedule
01:15 PM - 03:45 PM
$102.64
Choose your schedule
01:15 PM - 03:45 PM
$102.64
Choose your schedule
01:15 PM - 03:45 PM
$102.64
Choose your schedule
01:15 PM - 03:45 PM
$102.64
Choose your schedule
01:15 PM - 03:45 PM
$102.64
Choose your schedule
01:15 PM - 03:45 PM
$102.64
Choose your schedule
01:15 PM - 03:45 PM
$102.64
Choose your schedule
01:15 PM - 03:45 PM
$102.64
Choose your schedule
01:15 PM - 03:45 PM
$102.64
Choose your schedule
01:15 PM - 03:45 PM
$102.64
Choose your schedule
01:15 PM - 03:45 PM
$102.64
Choose your schedule
01:15 PM - 03:45 PM
$102.64
Choose your schedule
01:15 PM - 03:45 PM
$102.64
About the Experience
See up close a beautiful volcanic marvel - the Islet of Vila Franca do Campo off-coast protected natural reserve. Learn more about its geoforming, and living fauna and flora!
Schedule: 13:15 October to April.
Duration: 2 to 3 hours.
Includes: Wildlife Guide, Skipper, Impermeable Full Suit, and Life Vest, Admission to Natural Reserve
Important Information:
NOT FOR pregnant, with a weak back, in a wheelchair or in delicate health condition.
Reservations are at all times subject to rescheduling to availability requirements, safety, and weather conditions.
Not included:
Hotel pick-up and drop-off
Personal water bottle
Cancellation Policy:
Changes with up to 24 hours notice from scheduled departure times are free of charge.
Changes after 24 hours preceding departure times, or being late, will be fully charged.
Meeting point:
Marina de Vila Franca do Campo, 4. 9680-909, Vila Franca do Campo. Please note that you are responsible for verifying your booking details in this confirmation. Please contact us as soon as possible if you find any inaccurate information
Marina de Vila Franca do Campo, nº 4
9680-909 - Vila Franca do Campo

Activity provider policies
Changes to the reservation
The company has the right to modify or cancel your reservation, whenever there are adverse weather conditions.
The company has the right to modify or cancel your reservation, whenever the minimum number of participants is not met.
The company will have access to the contact information of the hotel where the client is accommodated, whenever this information is available (to facilitate the contact).
The company may contact the client up to 1 day before in order to communicate any eventual alterations.
In case it wasn't possible to contact the client, the alterations will be communicate when the client reaches the company's headquarters.