Walking Tours: Serra Devassa + Boca do Inferno & Sete Cidades
Location: São Miguel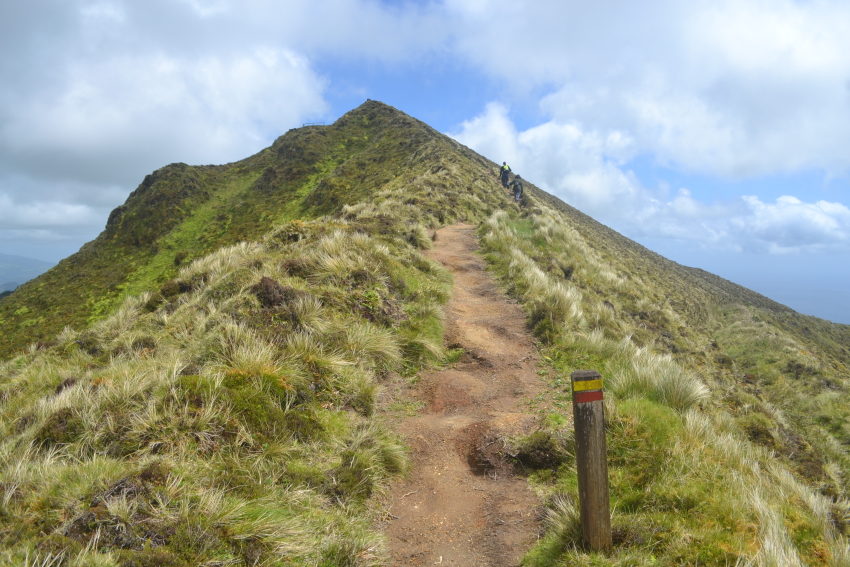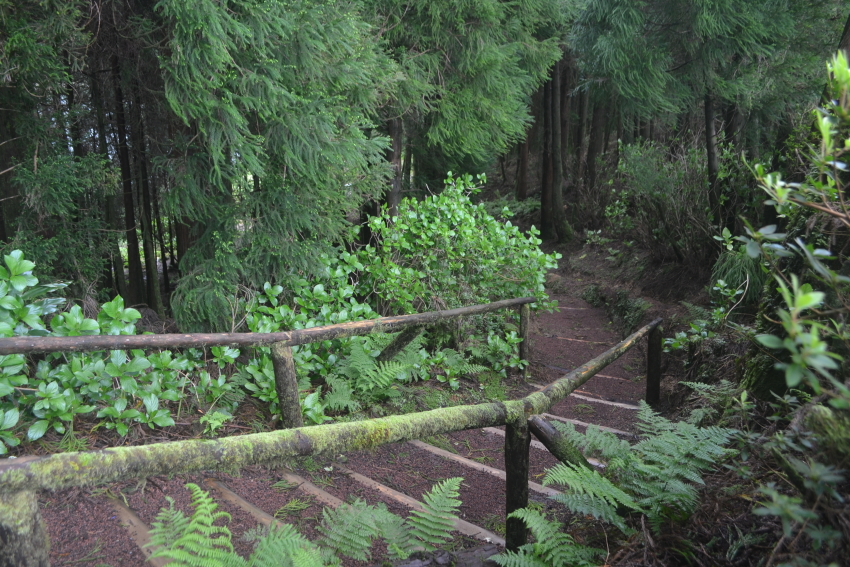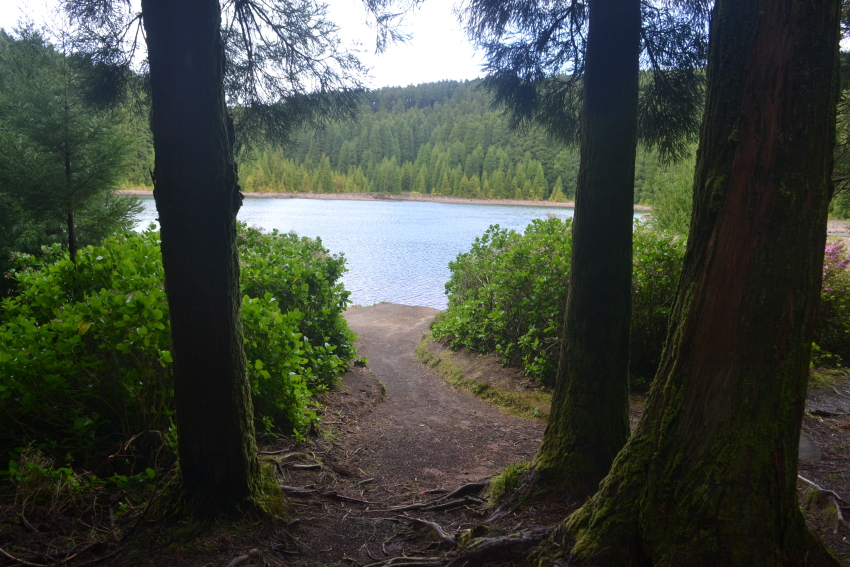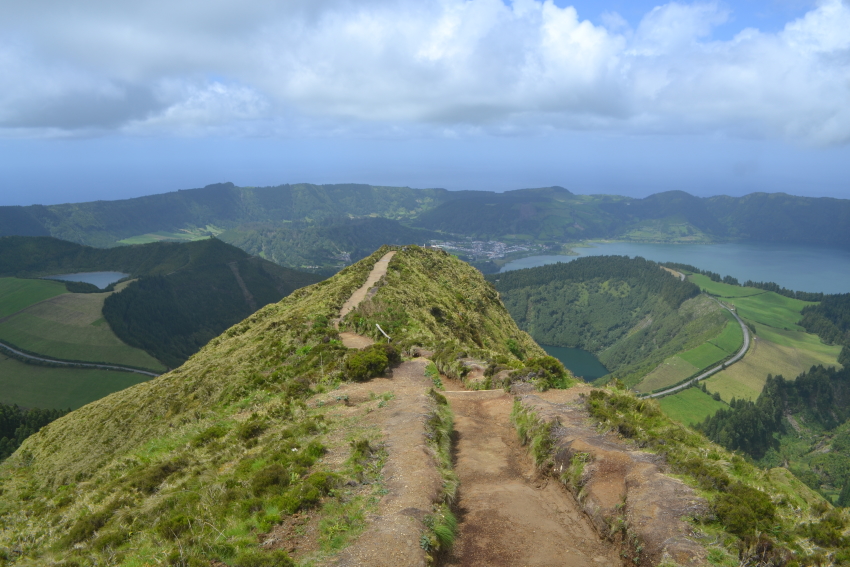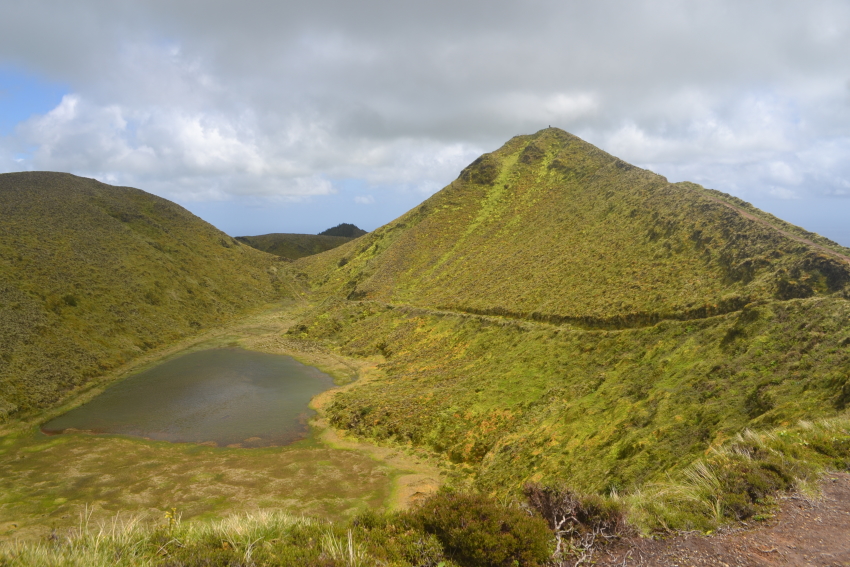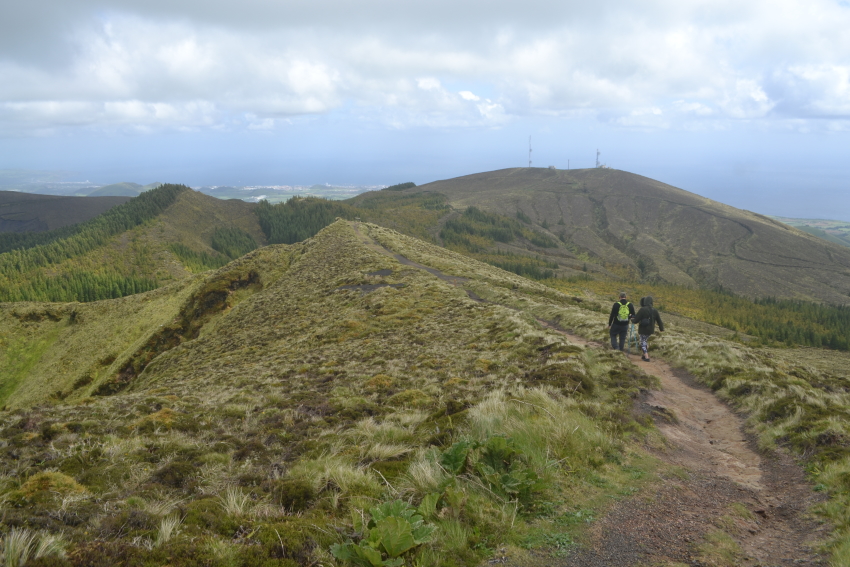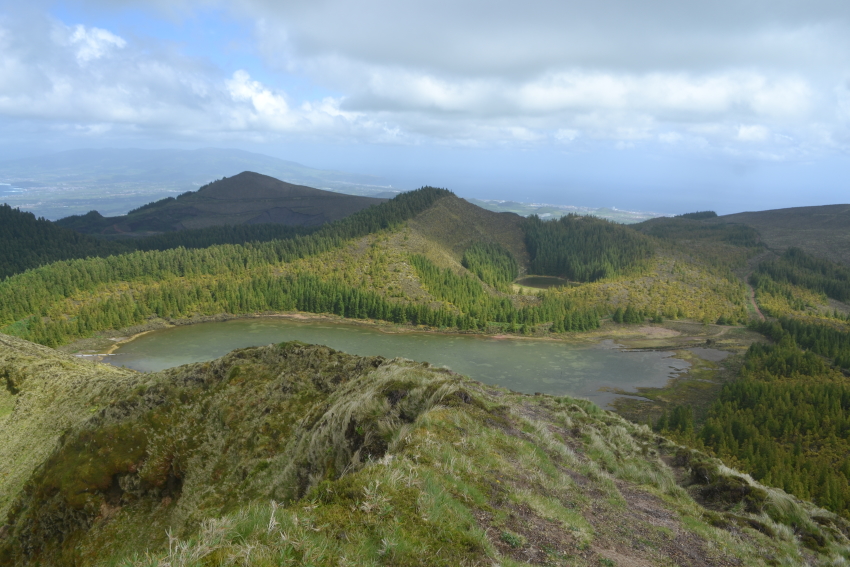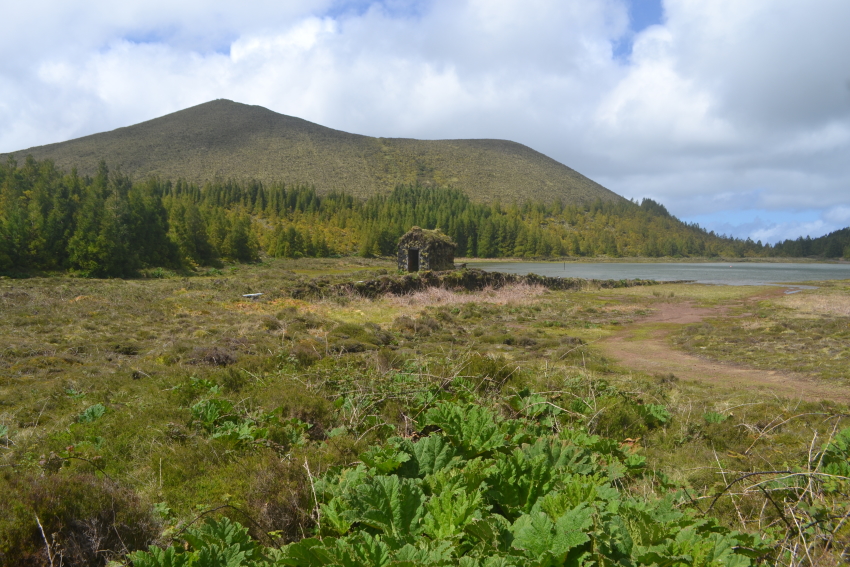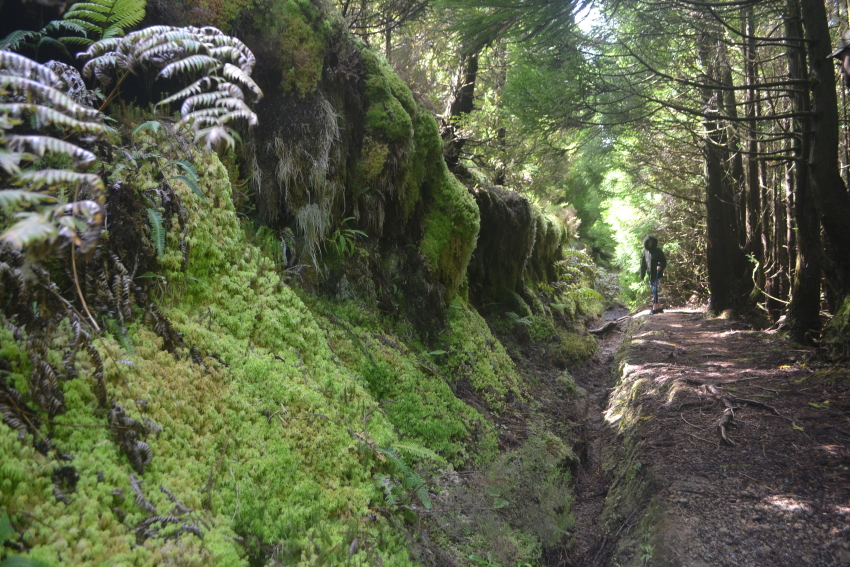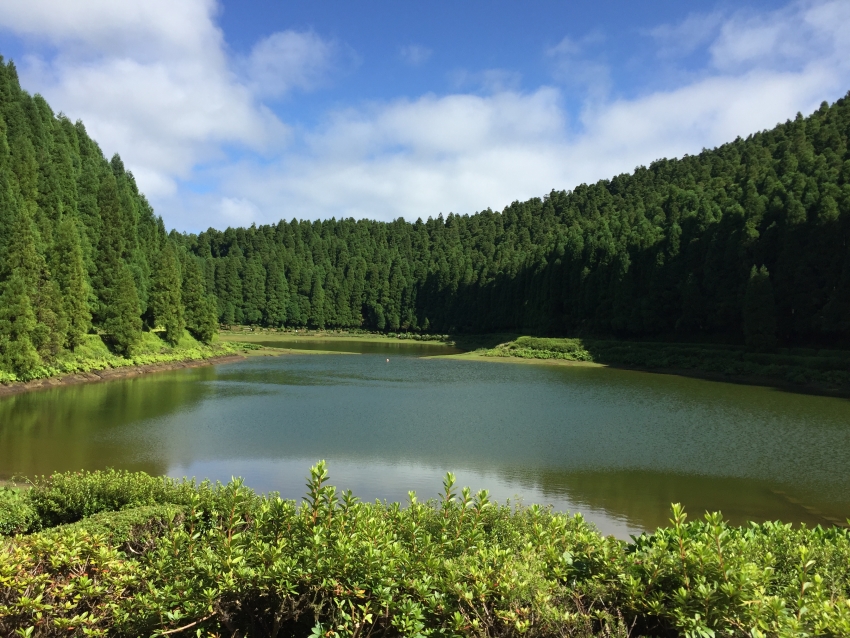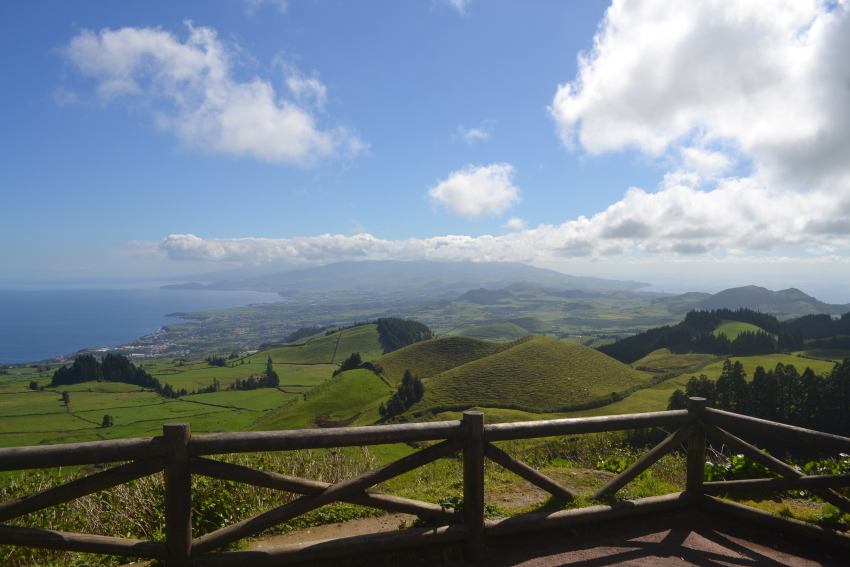 Choose your schedule
09:00 AM - 01:00 PM
$87.60
02:00 PM - 06:00 PM
$87.60
Choose your schedule
09:00 AM - 01:00 PM
$87.60
02:00 PM - 06:00 PM
$87.60
Choose your schedule
09:00 AM - 01:00 PM
$87.60
02:00 PM - 06:00 PM
$87.60
Choose your schedule
09:00 AM - 01:00 PM
$87.60
02:00 PM - 06:00 PM
$87.60
Choose your schedule
09:00 AM - 01:00 PM
$87.60
02:00 PM - 06:00 PM
$87.60
Choose your schedule
09:00 AM - 01:00 PM
$87.60
02:00 PM - 06:00 PM
$87.60
Choose your schedule
09:00 AM - 01:00 PM
$87.60
02:00 PM - 06:00 PM
$87.60
Choose your schedule
09:00 AM - 01:00 PM
$87.60
02:00 PM - 06:00 PM
$87.60
Choose your schedule
09:00 AM - 01:00 PM
$87.60
02:00 PM - 06:00 PM
$87.60
Choose your schedule
09:00 AM - 01:00 PM
$87.60
02:00 PM - 06:00 PM
$87.60
Choose your schedule
09:00 AM - 01:00 PM
$87.60
02:00 PM - 06:00 PM
$87.60
Choose your schedule
09:00 AM - 01:00 PM
$87.60
02:00 PM - 06:00 PM
$87.60
Choose your schedule
09:00 AM - 01:00 PM
$87.60
02:00 PM - 06:00 PM
$87.60
Choose your schedule
09:00 AM - 01:00 PM
$87.60
02:00 PM - 06:00 PM
$87.60
Choose your schedule
09:00 AM - 01:00 PM
$87.60
02:00 PM - 06:00 PM
$87.60
Choose your schedule
09:00 AM - 01:00 PM
$87.60
02:00 PM - 06:00 PM
$87.60
Choose your schedule
09:00 AM - 01:00 PM
$87.60
02:00 PM - 06:00 PM
$87.60
Choose your schedule
09:00 AM - 01:00 PM
$87.60
02:00 PM - 06:00 PM
$87.60
Choose your schedule
09:00 AM - 01:00 PM
$87.60
02:00 PM - 06:00 PM
$87.60
Choose your schedule
09:00 AM - 01:00 PM
$87.60
02:00 PM - 06:00 PM
$87.60
Choose your schedule
09:00 AM - 01:00 PM
$87.60
02:00 PM - 06:00 PM
$87.60
Choose your schedule
09:00 AM - 01:00 PM
$87.60
02:00 PM - 06:00 PM
$87.60
Choose your schedule
09:00 AM - 01:00 PM
$87.60
02:00 PM - 06:00 PM
$87.60
Choose your schedule
09:00 AM - 01:00 PM
$87.60
02:00 PM - 06:00 PM
$87.60
Choose your schedule
09:00 AM - 01:00 PM
$87.60
02:00 PM - 06:00 PM
$87.60
Choose your schedule
09:00 AM - 01:00 PM
$87.60
02:00 PM - 06:00 PM
$87.60
Choose your schedule
09:00 AM - 01:00 PM
$87.60
02:00 PM - 06:00 PM
$87.60
Choose your schedule
09:00 AM - 01:00 PM
$87.60
02:00 PM - 06:00 PM
$87.60
Choose your schedule
09:00 AM - 01:00 PM
$87.60
02:00 PM - 06:00 PM
$87.60
Choose your schedule
09:00 AM - 01:00 PM
$87.60
02:00 PM - 06:00 PM
$87.60
Choose your schedule
09:00 AM - 01:00 PM
$87.60
02:00 PM - 06:00 PM
$87.60
Choose your schedule
09:00 AM - 01:00 PM
$87.60
02:00 PM - 06:00 PM
$87.60
Choose your schedule
09:00 AM - 01:00 PM
$87.60
02:00 PM - 06:00 PM
$87.60
Choose your schedule
09:00 AM - 01:00 PM
$87.60
02:00 PM - 06:00 PM
$87.60
Choose your schedule
09:00 AM - 01:00 PM
$87.60
02:00 PM - 06:00 PM
$87.60
Choose your schedule
09:00 AM - 01:00 PM
$87.60
02:00 PM - 06:00 PM
$87.60
Choose your schedule
09:00 AM - 01:00 PM
$87.60
02:00 PM - 06:00 PM
$87.60
Choose your schedule
09:00 AM - 01:00 PM
$87.60
02:00 PM - 06:00 PM
$87.60
Choose your schedule
09:00 AM - 01:00 PM
$87.60
02:00 PM - 06:00 PM
$87.60
Choose your schedule
09:00 AM - 01:00 PM
$87.60
02:00 PM - 06:00 PM
$87.60
Choose your schedule
09:00 AM - 01:00 PM
$87.60
02:00 PM - 06:00 PM
$87.60
Choose your schedule
09:00 AM - 01:00 PM
$87.60
02:00 PM - 06:00 PM
$87.60
Choose your schedule
09:00 AM - 01:00 PM
$87.60
02:00 PM - 06:00 PM
$87.60
Choose your schedule
09:00 AM - 01:00 PM
$87.60
02:00 PM - 06:00 PM
$87.60
Choose your schedule
09:00 AM - 01:00 PM
$87.60
02:00 PM - 06:00 PM
$87.60
Choose your schedule
09:00 AM - 01:00 PM
$87.60
02:00 PM - 06:00 PM
$87.60
Choose your schedule
09:00 AM - 01:00 PM
$87.60
02:00 PM - 06:00 PM
$87.60
Choose your schedule
09:00 AM - 01:00 PM
$87.60
02:00 PM - 06:00 PM
$87.60
Choose your schedule
09:00 AM - 01:00 PM
$87.60
02:00 PM - 06:00 PM
$87.60
Choose your schedule
09:00 AM - 01:00 PM
$87.60
02:00 PM - 06:00 PM
$87.60
Choose your schedule
09:00 AM - 01:00 PM
$87.60
02:00 PM - 06:00 PM
$87.60
Choose your schedule
09:00 AM - 01:00 PM
$87.60
02:00 PM - 06:00 PM
$87.60
Choose your schedule
09:00 AM - 01:00 PM
$87.60
02:00 PM - 06:00 PM
$87.60
Choose your schedule
09:00 AM - 01:00 PM
$87.60
02:00 PM - 06:00 PM
$87.60
Choose your schedule
09:00 AM - 01:00 PM
$87.60
02:00 PM - 06:00 PM
$87.60
Choose your schedule
09:00 AM - 01:00 PM
$87.60
02:00 PM - 06:00 PM
$87.60
Choose your schedule
09:00 AM - 01:00 PM
$87.60
02:00 PM - 06:00 PM
$87.60
Choose your schedule
09:00 AM - 01:00 PM
$87.60
02:00 PM - 06:00 PM
$87.60
Choose your schedule
09:00 AM - 01:00 PM
$87.60
02:00 PM - 06:00 PM
$87.60
Choose your schedule
09:00 AM - 01:00 PM
$87.60
02:00 PM - 06:00 PM
$87.60
Choose your schedule
09:00 AM - 01:00 PM
$87.60
02:00 PM - 06:00 PM
$87.60
Choose your schedule
09:00 AM - 01:00 PM
$87.60
02:00 PM - 06:00 PM
$87.60
Choose your schedule
09:00 AM - 01:00 PM
$87.60
02:00 PM - 06:00 PM
$87.60
Choose your schedule
09:00 AM - 01:00 PM
$87.60
02:00 PM - 06:00 PM
$87.60
Choose your schedule
09:00 AM - 01:00 PM
$87.60
02:00 PM - 06:00 PM
$87.60
Choose your schedule
09:00 AM - 01:00 PM
$87.60
02:00 PM - 06:00 PM
$87.60
Choose your schedule
09:00 AM - 01:00 PM
$87.60
02:00 PM - 06:00 PM
$87.60
Choose your schedule
09:00 AM - 01:00 PM
$87.60
02:00 PM - 06:00 PM
$87.60
Choose your schedule
09:00 AM - 01:00 PM
$87.60
02:00 PM - 06:00 PM
$87.60
Choose your schedule
09:00 AM - 01:00 PM
$87.60
02:00 PM - 06:00 PM
$87.60
Choose your schedule
09:00 AM - 01:00 PM
$87.60
02:00 PM - 06:00 PM
$87.60
Choose your schedule
09:00 AM - 01:00 PM
$87.60
02:00 PM - 06:00 PM
$87.60
Choose your schedule
09:00 AM - 01:00 PM
$87.60
02:00 PM - 06:00 PM
$87.60
Choose your schedule
09:00 AM - 01:00 PM
$87.60
02:00 PM - 06:00 PM
$87.60
Choose your schedule
09:00 AM - 01:00 PM
$87.60
02:00 PM - 06:00 PM
$87.60
Choose your schedule
09:00 AM - 01:00 PM
$87.60
02:00 PM - 06:00 PM
$87.60
Choose your schedule
09:00 AM - 01:00 PM
$87.60
02:00 PM - 06:00 PM
$87.60
Choose your schedule
09:00 AM - 01:00 PM
$87.60
02:00 PM - 06:00 PM
$87.60
Choose your schedule
09:00 AM - 01:00 PM
$87.60
02:00 PM - 06:00 PM
$87.60
Choose your schedule
09:00 AM - 01:00 PM
$87.60
02:00 PM - 06:00 PM
$87.60
Choose your schedule
09:00 AM - 01:00 PM
$87.60
02:00 PM - 06:00 PM
$87.60
Choose your schedule
09:00 AM - 01:00 PM
$87.60
02:00 PM - 06:00 PM
$87.60
Choose your schedule
09:00 AM - 01:00 PM
$87.60
02:00 PM - 06:00 PM
$87.60
Choose your schedule
09:00 AM - 01:00 PM
$87.60
02:00 PM - 06:00 PM
$87.60
Choose your schedule
09:00 AM - 01:00 PM
$87.60
02:00 PM - 06:00 PM
$87.60
Choose your schedule
09:00 AM - 01:00 PM
$87.60
02:00 PM - 06:00 PM
$87.60
Choose your schedule
09:00 AM - 01:00 PM
$87.60
02:00 PM - 06:00 PM
$87.60
Choose your schedule
09:00 AM - 01:00 PM
$87.60
02:00 PM - 06:00 PM
$87.60
Choose your schedule
09:00 AM - 01:00 PM
$87.60
02:00 PM - 06:00 PM
$87.60
Choose your schedule
09:00 AM - 01:00 PM
$87.60
02:00 PM - 06:00 PM
$87.60
Choose your schedule
09:00 AM - 01:00 PM
$87.60
02:00 PM - 06:00 PM
$87.60
Choose your schedule
09:00 AM - 01:00 PM
$87.60
02:00 PM - 06:00 PM
$87.60
Choose your schedule
09:00 AM - 01:00 PM
$87.60
02:00 PM - 06:00 PM
$87.60
Choose your schedule
09:00 AM - 01:00 PM
$87.60
02:00 PM - 06:00 PM
$87.60
Choose your schedule
09:00 AM - 01:00 PM
$87.60
02:00 PM - 06:00 PM
$87.60
Choose your schedule
09:00 AM - 01:00 PM
$87.60
02:00 PM - 06:00 PM
$87.60
Choose your schedule
09:00 AM - 01:00 PM
$87.60
02:00 PM - 06:00 PM
$87.60
Choose your schedule
09:00 AM - 01:00 PM
$87.60
02:00 PM - 06:00 PM
$87.60
Choose your schedule
09:00 AM - 01:00 PM
$87.60
02:00 PM - 06:00 PM
$87.60
Choose your schedule
09:00 AM - 01:00 PM
$87.60
02:00 PM - 06:00 PM
$87.60
Choose your schedule
09:00 AM - 01:00 PM
$87.60
02:00 PM - 06:00 PM
$87.60
Choose your schedule
09:00 AM - 01:00 PM
$87.60
02:00 PM - 06:00 PM
$87.60
Choose your schedule
09:00 AM - 01:00 PM
$87.60
02:00 PM - 06:00 PM
$87.60
Choose your schedule
09:00 AM - 01:00 PM
$87.60
02:00 PM - 06:00 PM
$87.60
Choose your schedule
09:00 AM - 01:00 PM
$87.60
02:00 PM - 06:00 PM
$87.60
Choose your schedule
09:00 AM - 01:00 PM
$87.60
02:00 PM - 06:00 PM
$87.60
Choose your schedule
09:00 AM - 01:00 PM
$87.60
02:00 PM - 06:00 PM
$87.60
Choose your schedule
09:00 AM - 01:00 PM
$87.60
02:00 PM - 06:00 PM
$87.60
Choose your schedule
09:00 AM - 01:00 PM
$87.60
02:00 PM - 06:00 PM
$87.60
Choose your schedule
09:00 AM - 01:00 PM
$87.60
02:00 PM - 06:00 PM
$87.60
Choose your schedule
09:00 AM - 01:00 PM
$87.60
02:00 PM - 06:00 PM
$87.60
Choose your schedule
09:00 AM - 01:00 PM
$87.60
02:00 PM - 06:00 PM
$87.60
Choose your schedule
09:00 AM - 01:00 PM
$87.60
02:00 PM - 06:00 PM
$87.60
Choose your schedule
09:00 AM - 01:00 PM
$87.60
02:00 PM - 06:00 PM
$87.60
Choose your schedule
09:00 AM - 01:00 PM
$87.60
02:00 PM - 06:00 PM
$87.60
Choose your schedule
09:00 AM - 01:00 PM
$87.60
02:00 PM - 06:00 PM
$87.60
Choose your schedule
09:00 AM - 01:00 PM
$87.60
02:00 PM - 06:00 PM
$87.60
Choose your schedule
09:00 AM - 01:00 PM
$87.60
02:00 PM - 06:00 PM
$87.60
Choose your schedule
09:00 AM - 01:00 PM
$87.60
02:00 PM - 06:00 PM
$87.60
Choose your schedule
09:00 AM - 01:00 PM
$87.60
02:00 PM - 06:00 PM
$87.60
Choose your schedule
09:00 AM - 01:00 PM
$87.60
02:00 PM - 06:00 PM
$87.60
Choose your schedule
09:00 AM - 01:00 PM
$87.60
02:00 PM - 06:00 PM
$87.60
Choose your schedule
09:00 AM - 01:00 PM
$87.60
02:00 PM - 06:00 PM
$87.60
Choose your schedule
09:00 AM - 01:00 PM
$87.60
02:00 PM - 06:00 PM
$87.60
Choose your schedule
09:00 AM - 01:00 PM
$87.60
02:00 PM - 06:00 PM
$87.60
Choose your schedule
09:00 AM - 01:00 PM
$87.60
02:00 PM - 06:00 PM
$87.60
Choose your schedule
09:00 AM - 01:00 PM
$87.60
02:00 PM - 06:00 PM
$87.60
Choose your schedule
09:00 AM - 01:00 PM
$87.60
02:00 PM - 06:00 PM
$87.60
Choose your schedule
09:00 AM - 01:00 PM
$87.60
02:00 PM - 06:00 PM
$87.60
Choose your schedule
09:00 AM - 01:00 PM
$87.60
02:00 PM - 06:00 PM
$87.60
Choose your schedule
09:00 AM - 01:00 PM
$87.60
02:00 PM - 06:00 PM
$87.60
Choose your schedule
09:00 AM - 01:00 PM
$87.60
02:00 PM - 06:00 PM
$87.60
Choose your schedule
09:00 AM - 01:00 PM
$87.60
02:00 PM - 06:00 PM
$87.60
Choose your schedule
09:00 AM - 01:00 PM
$87.60
02:00 PM - 06:00 PM
$87.60
Choose your schedule
09:00 AM - 01:00 PM
$87.60
02:00 PM - 06:00 PM
$87.60
Choose your schedule
09:00 AM - 01:00 PM
$87.60
02:00 PM - 06:00 PM
$87.60
Choose your schedule
09:00 AM - 01:00 PM
$87.60
02:00 PM - 06:00 PM
$87.60
Choose your schedule
09:00 AM - 01:00 PM
$87.60
02:00 PM - 06:00 PM
$87.60
Choose your schedule
09:00 AM - 01:00 PM
$87.60
02:00 PM - 06:00 PM
$87.60
Choose your schedule
09:00 AM - 01:00 PM
$87.60
02:00 PM - 06:00 PM
$87.60
Choose your schedule
09:00 AM - 01:00 PM
$87.60
02:00 PM - 06:00 PM
$87.60
Choose your schedule
09:00 AM - 01:00 PM
$87.60
02:00 PM - 06:00 PM
$87.60
Choose your schedule
09:00 AM - 01:00 PM
$87.60
02:00 PM - 06:00 PM
$87.60
Choose your schedule
09:00 AM - 01:00 PM
$87.60
02:00 PM - 06:00 PM
$87.60
Choose your schedule
09:00 AM - 01:00 PM
$87.60
02:00 PM - 06:00 PM
$87.60
Choose your schedule
09:00 AM - 01:00 PM
$87.60
02:00 PM - 06:00 PM
$87.60
Choose your schedule
09:00 AM - 01:00 PM
$87.60
02:00 PM - 06:00 PM
$87.60
Choose your schedule
09:00 AM - 01:00 PM
$87.60
02:00 PM - 06:00 PM
$87.60
Choose your schedule
09:00 AM - 01:00 PM
$87.60
02:00 PM - 06:00 PM
$87.60
Choose your schedule
09:00 AM - 01:00 PM
$87.60
02:00 PM - 06:00 PM
$87.60
Choose your schedule
09:00 AM - 01:00 PM
$87.60
02:00 PM - 06:00 PM
$87.60
Choose your schedule
09:00 AM - 01:00 PM
$87.60
02:00 PM - 06:00 PM
$87.60
Choose your schedule
09:00 AM - 01:00 PM
$87.60
02:00 PM - 06:00 PM
$87.60
Choose your schedule
09:00 AM - 01:00 PM
$87.60
02:00 PM - 06:00 PM
$87.60
Choose your schedule
09:00 AM - 01:00 PM
$87.60
02:00 PM - 06:00 PM
$87.60
Choose your schedule
09:00 AM - 01:00 PM
$87.60
02:00 PM - 06:00 PM
$87.60
Choose your schedule
09:00 AM - 01:00 PM
$87.60
02:00 PM - 06:00 PM
$87.60
Choose your schedule
09:00 AM - 01:00 PM
$87.60
02:00 PM - 06:00 PM
$87.60
Choose your schedule
09:00 AM - 01:00 PM
$87.60
02:00 PM - 06:00 PM
$87.60
Choose your schedule
09:00 AM - 01:00 PM
$87.60
02:00 PM - 06:00 PM
$87.60
Choose your schedule
09:00 AM - 01:00 PM
$87.60
02:00 PM - 06:00 PM
$87.60
Choose your schedule
09:00 AM - 01:00 PM
$87.60
02:00 PM - 06:00 PM
$87.60
Choose your schedule
09:00 AM - 01:00 PM
$87.60
02:00 PM - 06:00 PM
$87.60
Choose your schedule
09:00 AM - 01:00 PM
$87.60
02:00 PM - 06:00 PM
$87.60
Choose your schedule
09:00 AM - 01:00 PM
$87.60
02:00 PM - 06:00 PM
$87.60
Choose your schedule
09:00 AM - 01:00 PM
$87.60
02:00 PM - 06:00 PM
$87.60
Choose your schedule
09:00 AM - 01:00 PM
$87.60
02:00 PM - 06:00 PM
$87.60
Choose your schedule
09:00 AM - 01:00 PM
$87.60
02:00 PM - 06:00 PM
$87.60
Choose your schedule
09:00 AM - 01:00 PM
$87.60
02:00 PM - 06:00 PM
$87.60
Choose your schedule
09:00 AM - 01:00 PM
$87.60
02:00 PM - 06:00 PM
$87.60
Choose your schedule
09:00 AM - 01:00 PM
$87.60
02:00 PM - 06:00 PM
$87.60
Choose your schedule
09:00 AM - 01:00 PM
$87.60
02:00 PM - 06:00 PM
$87.60
Choose your schedule
09:00 AM - 01:00 PM
$87.60
02:00 PM - 06:00 PM
$87.60
Choose your schedule
09:00 AM - 01:00 PM
$87.60
02:00 PM - 06:00 PM
$87.60
Choose your schedule
09:00 AM - 01:00 PM
$87.60
02:00 PM - 06:00 PM
$87.60
Choose your schedule
09:00 AM - 01:00 PM
$87.60
02:00 PM - 06:00 PM
$87.60
Choose your schedule
09:00 AM - 01:00 PM
$87.60
02:00 PM - 06:00 PM
$87.60
Choose your schedule
09:00 AM - 01:00 PM
$87.60
02:00 PM - 06:00 PM
$87.60
Choose your schedule
09:00 AM - 01:00 PM
$87.60
02:00 PM - 06:00 PM
$87.60
Choose your schedule
09:00 AM - 01:00 PM
$87.60
02:00 PM - 06:00 PM
$87.60
Choose your schedule
09:00 AM - 01:00 PM
$87.60
02:00 PM - 06:00 PM
$87.60
Choose your schedule
09:00 AM - 01:00 PM
$87.60
02:00 PM - 06:00 PM
$87.60
Choose your schedule
09:00 AM - 01:00 PM
$87.60
02:00 PM - 06:00 PM
$87.60
Choose your schedule
09:00 AM - 01:00 PM
$87.60
02:00 PM - 06:00 PM
$87.60
Choose your schedule
09:00 AM - 01:00 PM
$87.60
02:00 PM - 06:00 PM
$87.60
Choose your schedule
09:00 AM - 01:00 PM
$87.60
02:00 PM - 06:00 PM
$87.60
Choose your schedule
09:00 AM - 01:00 PM
$87.60
02:00 PM - 06:00 PM
$87.60
Choose your schedule
09:00 AM - 01:00 PM
$65.70
02:00 PM - 06:00 PM
$65.70
Choose your schedule
09:00 AM - 01:00 PM
$65.70
02:00 PM - 06:00 PM
$65.70
Choose your schedule
09:00 AM - 01:00 PM
$65.70
02:00 PM - 06:00 PM
$65.70
Choose your schedule
09:00 AM - 01:00 PM
$65.70
02:00 PM - 06:00 PM
$65.70
Choose your schedule
09:00 AM - 01:00 PM
$65.70
02:00 PM - 06:00 PM
$65.70
Choose your schedule
09:00 AM - 01:00 PM
$65.70
02:00 PM - 06:00 PM
$65.70
Choose your schedule
09:00 AM - 01:00 PM
$65.70
02:00 PM - 06:00 PM
$65.70
Choose your schedule
09:00 AM - 01:00 PM
$65.70
02:00 PM - 06:00 PM
$65.70
Choose your schedule
09:00 AM - 01:00 PM
$65.70
02:00 PM - 06:00 PM
$65.70
Choose your schedule
09:00 AM - 01:00 PM
$65.70
02:00 PM - 06:00 PM
$65.70
Choose your schedule
09:00 AM - 01:00 PM
$65.70
02:00 PM - 06:00 PM
$65.70
Choose your schedule
09:00 AM - 01:00 PM
$65.70
02:00 PM - 06:00 PM
$65.70
Choose your schedule
09:00 AM - 01:00 PM
$65.70
02:00 PM - 06:00 PM
$65.70
Choose your schedule
09:00 AM - 01:00 PM
$65.70
02:00 PM - 06:00 PM
$65.70
Choose your schedule
09:00 AM - 01:00 PM
$65.70
02:00 PM - 06:00 PM
$65.70
Choose your schedule
09:00 AM - 01:00 PM
$65.70
02:00 PM - 06:00 PM
$65.70
Choose your schedule
09:00 AM - 01:00 PM
$65.70
02:00 PM - 06:00 PM
$65.70
Choose your schedule
09:00 AM - 01:00 PM
$65.70
02:00 PM - 06:00 PM
$65.70
Choose your schedule
09:00 AM - 01:00 PM
$65.70
02:00 PM - 06:00 PM
$65.70
Choose your schedule
09:00 AM - 01:00 PM
$65.70
02:00 PM - 06:00 PM
$65.70
Choose your schedule
09:00 AM - 01:00 PM
$65.70
02:00 PM - 06:00 PM
$65.70
Choose your schedule
09:00 AM - 01:00 PM
$65.70
02:00 PM - 06:00 PM
$65.70
Choose your schedule
09:00 AM - 01:00 PM
$65.70
02:00 PM - 06:00 PM
$65.70
Choose your schedule
09:00 AM - 01:00 PM
$65.70
02:00 PM - 06:00 PM
$65.70
Choose your schedule
09:00 AM - 01:00 PM
$65.70
02:00 PM - 06:00 PM
$65.70
Choose your schedule
09:00 AM - 01:00 PM
$65.70
02:00 PM - 06:00 PM
$65.70
Choose your schedule
09:00 AM - 01:00 PM
$65.70
02:00 PM - 06:00 PM
$65.70
Choose your schedule
09:00 AM - 01:00 PM
$65.70
02:00 PM - 06:00 PM
$65.70
Choose your schedule
09:00 AM - 01:00 PM
$65.70
02:00 PM - 06:00 PM
$65.70
Choose your schedule
09:00 AM - 01:00 PM
$65.70
02:00 PM - 06:00 PM
$65.70
Choose your schedule
09:00 AM - 01:00 PM
$65.70
02:00 PM - 06:00 PM
$65.70
Choose your schedule
09:00 AM - 01:00 PM
$65.70
02:00 PM - 06:00 PM
$65.70
Choose your schedule
09:00 AM - 01:00 PM
$65.70
02:00 PM - 06:00 PM
$65.70
Choose your schedule
09:00 AM - 01:00 PM
$65.70
02:00 PM - 06:00 PM
$65.70
Choose your schedule
09:00 AM - 01:00 PM
$65.70
02:00 PM - 06:00 PM
$65.70
Choose your schedule
09:00 AM - 01:00 PM
$65.70
02:00 PM - 06:00 PM
$65.70
Choose your schedule
09:00 AM - 01:00 PM
$65.70
02:00 PM - 06:00 PM
$65.70
Choose your schedule
09:00 AM - 01:00 PM
$65.70
02:00 PM - 06:00 PM
$65.70
Choose your schedule
09:00 AM - 01:00 PM
$65.70
02:00 PM - 06:00 PM
$65.70
Choose your schedule
09:00 AM - 01:00 PM
$65.70
02:00 PM - 06:00 PM
$65.70
Choose your schedule
09:00 AM - 01:00 PM
$65.70
02:00 PM - 06:00 PM
$65.70
Choose your schedule
09:00 AM - 01:00 PM
$65.70
02:00 PM - 06:00 PM
$65.70
Choose your schedule
09:00 AM - 01:00 PM
$65.70
02:00 PM - 06:00 PM
$65.70
Choose your schedule
09:00 AM - 01:00 PM
$65.70
02:00 PM - 06:00 PM
$65.70
Choose your schedule
09:00 AM - 01:00 PM
$65.70
02:00 PM - 06:00 PM
$65.70
Choose your schedule
09:00 AM - 01:00 PM
$65.70
02:00 PM - 06:00 PM
$65.70
Choose your schedule
09:00 AM - 01:00 PM
$65.70
02:00 PM - 06:00 PM
$65.70
Choose your schedule
09:00 AM - 01:00 PM
$65.70
02:00 PM - 06:00 PM
$65.70
Choose your schedule
09:00 AM - 01:00 PM
$65.70
02:00 PM - 06:00 PM
$65.70
Choose your schedule
09:00 AM - 01:00 PM
$65.70
02:00 PM - 06:00 PM
$65.70
Choose your schedule
09:00 AM - 01:00 PM
$65.70
02:00 PM - 06:00 PM
$65.70
Choose your schedule
09:00 AM - 01:00 PM
$65.70
02:00 PM - 06:00 PM
$65.70
About the Experience
This tour starts with a trail that is located in the western part of the island, almost at the top of Sete Cidades volcano crater, near the Canário park and it starts and finishes in the same spot.
After the trail, we will descend and see the Canário lagoon and the famous Boca do Inferno viewpoint where you can see 4 lagoons and at the end, we will go to the main view of Sete Cidades.
Included: Pickup in Ponta Delgada and insurance
Children until 4 years old: Free
Pick-up: Included in hotels in Ponta Delgada. Outside of Ponta Delgada, the extra cost is 20€ total per tour. For hotels in Furnas, Povoação & Nordeste the extra cost is 40€. This extra is paid directly to the tour provider on the day of the tour.
Activity provider policies
Cancelations
Cancelations free of charge 72 hours prior to the activity date. Any cancelations made after this date are non-refundable.
Earn $500*
towards your next trip
Join our Travel Rewards program and receive $500 just for signing up! As a Travel Rewards Member, you'll receive exclusive offers and early access to special deals and sales.