Walking Tour: Angra do Heroísmo City Tour
Location: Terceira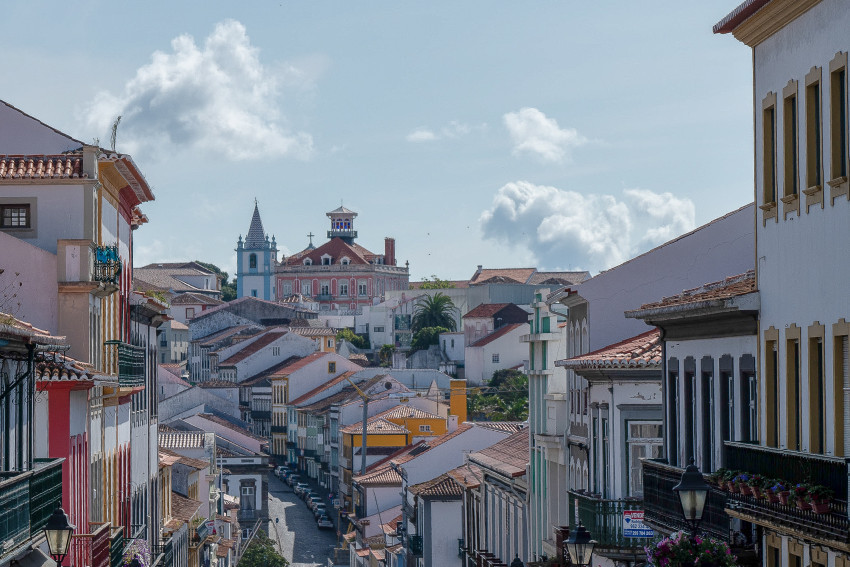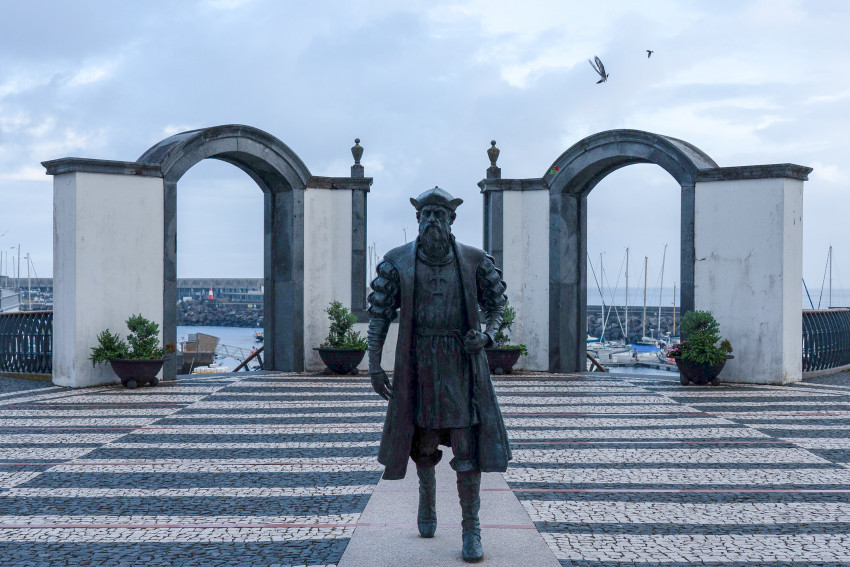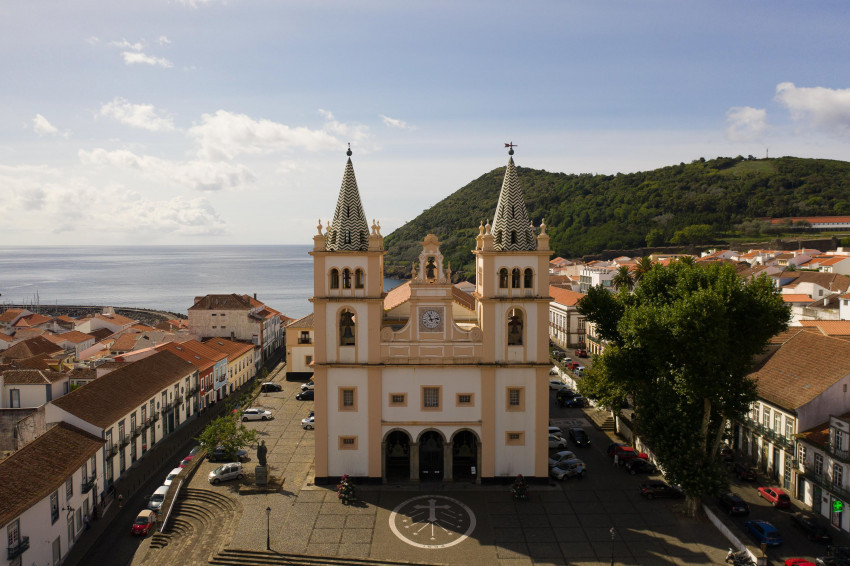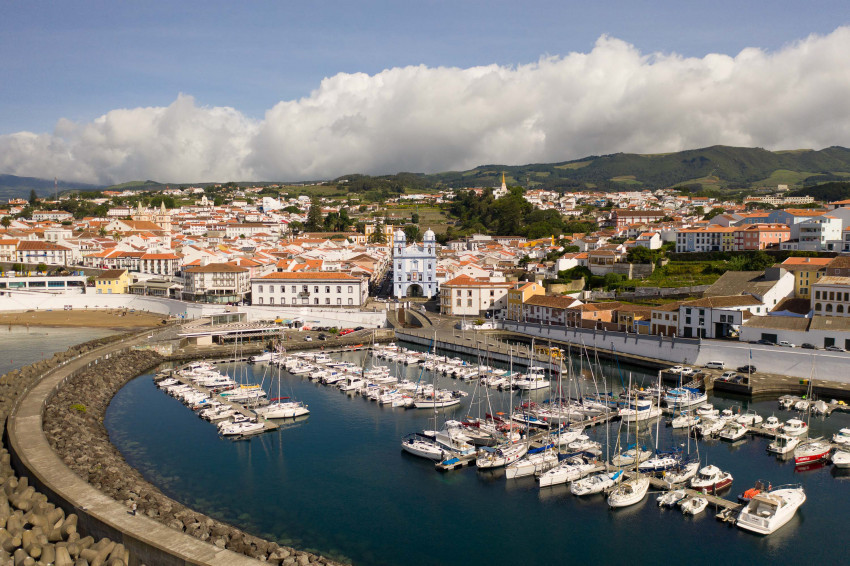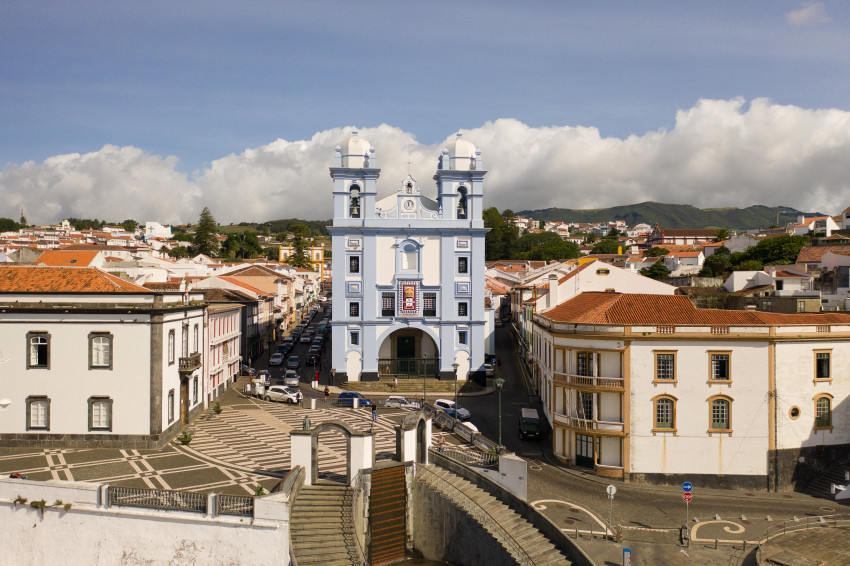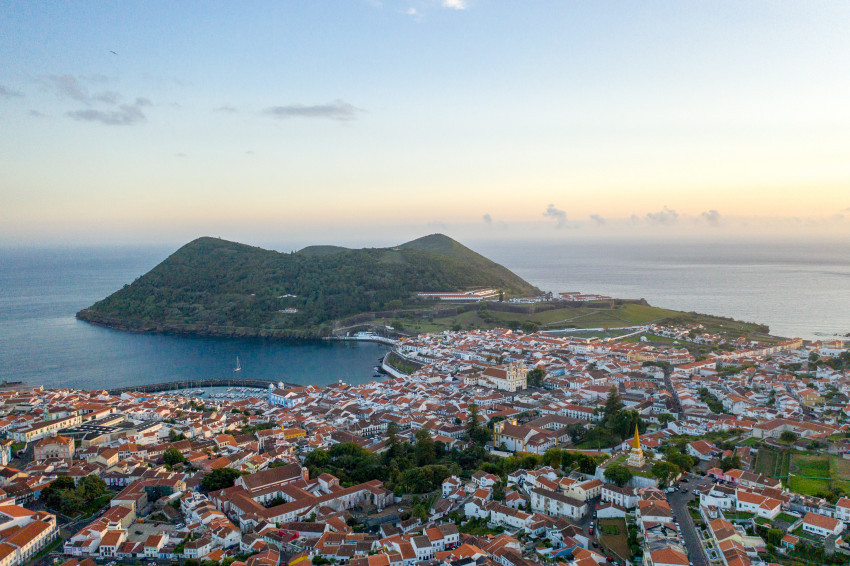 Choose your schedule
09:30 AM - 01:30 PM
$87.08
Choose your schedule
09:30 AM - 01:30 PM
$87.08
Choose your schedule
09:30 AM - 01:30 PM
$87.08
Choose your schedule
09:30 AM - 01:30 PM
$87.08
Choose your schedule
09:30 AM - 01:30 PM
$87.08
Choose your schedule
09:30 AM - 01:30 PM
$87.08
Choose your schedule
09:30 AM - 01:30 PM
$87.08
Choose your schedule
09:30 AM - 01:30 PM
$87.08
Choose your schedule
09:30 AM - 01:30 PM
$87.08
Choose your schedule
09:30 AM - 01:30 PM
$87.08
Choose your schedule
09:30 AM - 01:30 PM
$87.08
Choose your schedule
09:30 AM - 01:30 PM
$87.08
Choose your schedule
09:30 AM - 01:30 PM
$87.08
Choose your schedule
09:30 AM - 01:30 PM
$87.08
Choose your schedule
09:30 AM - 01:30 PM
$87.08
Choose your schedule
09:30 AM - 01:30 PM
$87.08
Choose your schedule
09:30 AM - 01:30 PM
$87.08
Choose your schedule
09:30 AM - 01:30 PM
$87.08
Choose your schedule
09:30 AM - 01:30 PM
$87.08
Choose your schedule
09:30 AM - 01:30 PM
$87.08
Choose your schedule
09:30 AM - 01:30 PM
$87.08
Choose your schedule
09:30 AM - 01:30 PM
$87.08
Choose your schedule
09:30 AM - 01:30 PM
$87.08
Choose your schedule
09:30 AM - 01:30 PM
$87.08
Choose your schedule
09:30 AM - 01:30 PM
$87.08
Choose your schedule
09:30 AM - 01:30 PM
$87.08
Choose your schedule
09:30 AM - 01:30 PM
$87.08
Choose your schedule
09:30 AM - 01:30 PM
$87.08
Choose your schedule
09:30 AM - 01:30 PM
$87.08
Choose your schedule
09:30 AM - 01:30 PM
$87.08
Choose your schedule
09:30 AM - 01:30 PM
$87.08
Choose your schedule
09:30 AM - 01:30 PM
$87.08
Choose your schedule
09:30 AM - 01:30 PM
$87.08
Choose your schedule
09:30 AM - 01:30 PM
$87.08
Choose your schedule
09:30 AM - 01:30 PM
$87.08
Choose your schedule
09:30 AM - 01:30 PM
$87.08
Choose your schedule
09:30 AM - 01:30 PM
$87.08
Choose your schedule
09:30 AM - 01:30 PM
$87.08
Choose your schedule
09:30 AM - 01:30 PM
$87.08
Choose your schedule
09:30 AM - 01:30 PM
$87.08
Choose your schedule
09:30 AM - 01:30 PM
$87.08
Choose your schedule
09:30 AM - 01:30 PM
$87.08
Choose your schedule
09:30 AM - 01:30 PM
$87.08
Choose your schedule
09:30 AM - 01:30 PM
$87.08
Choose your schedule
09:30 AM - 01:30 PM
$87.08
Choose your schedule
09:30 AM - 01:30 PM
$87.08
Choose your schedule
09:30 AM - 01:30 PM
$87.08
Choose your schedule
09:30 AM - 01:30 PM
$87.08
Choose your schedule
09:30 AM - 01:30 PM
$87.08
Choose your schedule
09:30 AM - 01:30 PM
$87.08
Choose your schedule
09:30 AM - 01:30 PM
$87.08
Choose your schedule
09:30 AM - 01:30 PM
$87.08
Choose your schedule
09:30 AM - 01:30 PM
$87.08
Choose your schedule
09:30 AM - 01:30 PM
$87.08
Choose your schedule
09:30 AM - 01:30 PM
$87.08
Choose your schedule
09:30 AM - 01:30 PM
$87.08
Choose your schedule
09:30 AM - 01:30 PM
$87.08
Choose your schedule
09:30 AM - 01:30 PM
$87.08
Choose your schedule
09:30 AM - 01:30 PM
$87.08
Choose your schedule
09:30 AM - 01:30 PM
$87.08
Choose your schedule
09:30 AM - 01:30 PM
$87.08
Choose your schedule
09:30 AM - 01:30 PM
$87.08
Choose your schedule
09:30 AM - 01:30 PM
$87.08
Choose your schedule
09:30 AM - 01:30 PM
$87.08
Choose your schedule
09:30 AM - 01:30 PM
$87.08
Choose your schedule
09:30 AM - 01:30 PM
$87.08
Choose your schedule
09:30 AM - 01:30 PM
$87.08
Choose your schedule
09:30 AM - 01:30 PM
$87.08
Choose your schedule
09:30 AM - 01:30 PM
$87.08
Choose your schedule
09:30 AM - 01:30 PM
$87.08
Choose your schedule
09:30 AM - 01:30 PM
$87.08
Choose your schedule
09:30 AM - 01:30 PM
$87.08
Choose your schedule
09:30 AM - 01:30 PM
$87.08
Choose your schedule
09:30 AM - 01:30 PM
$87.08
Choose your schedule
09:30 AM - 01:30 PM
$87.08
Choose your schedule
09:30 AM - 01:30 PM
$87.08
Choose your schedule
09:30 AM - 01:30 PM
$87.08
Choose your schedule
09:30 AM - 01:30 PM
$87.08
Choose your schedule
09:30 AM - 01:30 PM
$87.08
Choose your schedule
09:30 AM - 01:30 PM
$87.08
Choose your schedule
09:30 AM - 01:30 PM
$87.08
Choose your schedule
09:30 AM - 01:30 PM
$87.08
Choose your schedule
09:30 AM - 01:30 PM
$87.08
Choose your schedule
09:30 AM - 01:30 PM
$87.08
Choose your schedule
09:30 AM - 01:30 PM
$87.08
Choose your schedule
09:30 AM - 01:30 PM
$87.08
Choose your schedule
09:30 AM - 01:30 PM
$87.08
Choose your schedule
09:30 AM - 01:30 PM
$87.08
Choose your schedule
09:30 AM - 01:30 PM
$87.08
Choose your schedule
09:30 AM - 01:30 PM
$87.08
Choose your schedule
09:30 AM - 01:30 PM
$87.08
Choose your schedule
09:30 AM - 01:30 PM
$87.08
Choose your schedule
09:30 AM - 01:30 PM
$87.08
Choose your schedule
09:30 AM - 01:30 PM
$87.08
Choose your schedule
09:30 AM - 01:30 PM
$87.08
Choose your schedule
09:30 AM - 01:30 PM
$87.08
Choose your schedule
09:30 AM - 01:30 PM
$87.08
Choose your schedule
09:30 AM - 01:30 PM
$87.08
Choose your schedule
09:30 AM - 01:30 PM
$87.08
Choose your schedule
09:30 AM - 01:30 PM
$87.08
Choose your schedule
09:30 AM - 01:30 PM
$87.08
Choose your schedule
09:30 AM - 01:30 PM
$87.08
Choose your schedule
09:30 AM - 01:30 PM
$87.08
Choose your schedule
09:30 AM - 01:30 PM
$87.08
Choose your schedule
09:30 AM - 01:30 PM
$87.08
Choose your schedule
09:30 AM - 01:30 PM
$87.08
Choose your schedule
09:30 AM - 01:30 PM
$87.08
Choose your schedule
09:30 AM - 01:30 PM
$87.08
Choose your schedule
09:30 AM - 01:30 PM
$87.08
Choose your schedule
09:30 AM - 01:30 PM
$87.08
Choose your schedule
09:30 AM - 01:30 PM
$87.08
Choose your schedule
09:30 AM - 01:30 PM
$87.08
Choose your schedule
09:30 AM - 01:30 PM
$87.08
Choose your schedule
09:30 AM - 01:30 PM
$87.08
Choose your schedule
09:30 AM - 01:30 PM
$87.08
Choose your schedule
09:30 AM - 01:30 PM
$87.08
Choose your schedule
09:30 AM - 01:30 PM
$87.08
Choose your schedule
09:30 AM - 01:30 PM
$87.08
Choose your schedule
09:30 AM - 01:30 PM
$87.08
Choose your schedule
09:30 AM - 01:30 PM
$87.08
Choose your schedule
09:30 AM - 01:30 PM
$87.08
Choose your schedule
09:30 AM - 01:30 PM
$87.08
Choose your schedule
09:30 AM - 01:30 PM
$87.08
Choose your schedule
09:30 AM - 01:30 PM
$87.08
Choose your schedule
09:30 AM - 01:30 PM
$87.08
Choose your schedule
09:30 AM - 01:30 PM
$87.08
Choose your schedule
09:30 AM - 01:30 PM
$87.08
Choose your schedule
09:30 AM - 01:30 PM
$87.08
Choose your schedule
09:30 AM - 01:30 PM
$87.08
Choose your schedule
09:30 AM - 01:30 PM
$87.08
Choose your schedule
09:30 AM - 01:30 PM
$87.08
Choose your schedule
09:30 AM - 01:30 PM
$87.08
Choose your schedule
09:30 AM - 01:30 PM
$87.08
Choose your schedule
09:30 AM - 01:30 PM
$87.08
Choose your schedule
09:30 AM - 01:30 PM
$87.08
Choose your schedule
09:30 AM - 01:30 PM
$87.08
Choose your schedule
09:30 AM - 01:30 PM
$87.08
Choose your schedule
09:30 AM - 01:30 PM
$87.08
Choose your schedule
09:30 AM - 01:30 PM
$87.08
Choose your schedule
09:30 AM - 01:30 PM
$87.08
Choose your schedule
09:30 AM - 01:30 PM
$87.08
Choose your schedule
09:30 AM - 01:30 PM
$87.08
Choose your schedule
09:30 AM - 01:30 PM
$87.08
Choose your schedule
09:30 AM - 01:30 PM
$87.08
Choose your schedule
09:30 AM - 01:30 PM
$87.08
Choose your schedule
09:30 AM - 01:30 PM
$87.08
Choose your schedule
09:30 AM - 01:30 PM
$87.08
Choose your schedule
09:30 AM - 01:30 PM
$87.08
Choose your schedule
09:30 AM - 01:30 PM
$87.08
Choose your schedule
09:30 AM - 01:30 PM
$87.08
Choose your schedule
09:30 AM - 01:30 PM
$87.08
Choose your schedule
09:30 AM - 01:30 PM
$87.08
Choose your schedule
09:30 AM - 01:30 PM
$87.08
Choose your schedule
09:30 AM - 01:30 PM
$87.08
Choose your schedule
09:30 AM - 01:30 PM
$87.08
Choose your schedule
09:30 AM - 01:30 PM
$87.08
Choose your schedule
09:30 AM - 01:30 PM
$87.08
Choose your schedule
09:30 AM - 01:30 PM
$87.08
Choose your schedule
09:30 AM - 01:30 PM
$87.08
Choose your schedule
09:30 AM - 01:30 PM
$87.08
Choose your schedule
09:30 AM - 01:30 PM
$87.08
Choose your schedule
09:30 AM - 01:30 PM
$87.08
Choose your schedule
09:30 AM - 01:30 PM
$87.08
Choose your schedule
09:30 AM - 01:30 PM
$87.08
Choose your schedule
09:30 AM - 01:30 PM
$87.08
Choose your schedule
09:30 AM - 01:30 PM
$87.08
Choose your schedule
09:30 AM - 01:30 PM
$87.08
Choose your schedule
09:30 AM - 01:30 PM
$87.08
Choose your schedule
09:30 AM - 01:30 PM
$87.08
Choose your schedule
09:30 AM - 01:30 PM
$87.08
Choose your schedule
09:30 AM - 01:30 PM
$87.08
Choose your schedule
09:30 AM - 01:30 PM
$87.08
Choose your schedule
09:30 AM - 01:30 PM
$87.08
Choose your schedule
09:30 AM - 01:30 PM
$87.08
Choose your schedule
09:30 AM - 01:30 PM
$87.08
Choose your schedule
09:30 AM - 01:30 PM
$87.08
Choose your schedule
09:30 AM - 01:30 PM
$87.08
Choose your schedule
09:30 AM - 01:30 PM
$87.08
Choose your schedule
09:30 AM - 01:30 PM
$87.08
Choose your schedule
09:30 AM - 01:30 PM
$87.08
Choose your schedule
09:30 AM - 01:30 PM
$87.08
Choose your schedule
09:30 AM - 01:30 PM
$87.08
Choose your schedule
09:30 AM - 01:30 PM
$87.08
Choose your schedule
09:30 AM - 01:30 PM
$87.08
Choose your schedule
09:30 AM - 01:30 PM
$87.08
Choose your schedule
09:30 AM - 01:30 PM
$87.08
Choose your schedule
09:30 AM - 01:30 PM
$87.08
Choose your schedule
09:30 AM - 01:30 PM
$87.08
Choose your schedule
09:30 AM - 01:30 PM
$87.08
Choose your schedule
09:30 AM - 01:30 PM
$87.08
Choose your schedule
09:30 AM - 01:30 PM
$87.08
Choose your schedule
09:30 AM - 01:30 PM
$87.08
Choose your schedule
09:30 AM - 01:30 PM
$87.08
Choose your schedule
09:30 AM - 01:30 PM
$87.08
Choose your schedule
09:30 AM - 01:30 PM
$87.08
Choose your schedule
09:30 AM - 01:30 PM
$87.08
Choose your schedule
09:30 AM - 01:30 PM
$87.08
Choose your schedule
09:30 AM - 01:30 PM
$87.08
Choose your schedule
09:30 AM - 01:30 PM
$87.08
Choose your schedule
09:30 AM - 01:30 PM
$87.08
Choose your schedule
09:30 AM - 01:30 PM
$87.08
Choose your schedule
09:30 AM - 01:30 PM
$87.08
Choose your schedule
09:30 AM - 01:30 PM
$87.08
Choose your schedule
09:30 AM - 01:30 PM
$87.08
Choose your schedule
09:30 AM - 01:30 PM
$87.08
Choose your schedule
09:30 AM - 01:30 PM
$87.08
Choose your schedule
09:30 AM - 01:30 PM
$87.08
Choose your schedule
09:30 AM - 01:30 PM
$87.08
Choose your schedule
09:30 AM - 01:30 PM
$87.08
Choose your schedule
09:30 AM - 01:30 PM
$87.08
Choose your schedule
09:30 AM - 01:30 PM
$87.08
Choose your schedule
09:30 AM - 01:30 PM
$87.08
Choose your schedule
09:30 AM - 01:30 PM
$87.08
Choose your schedule
09:30 AM - 01:30 PM
$87.08
Choose your schedule
09:30 AM - 01:30 PM
$87.08
Choose your schedule
09:30 AM - 01:30 PM
$87.08
Choose your schedule
09:30 AM - 01:30 PM
$87.08
Choose your schedule
09:30 AM - 01:30 PM
$87.08
Choose your schedule
09:30 AM - 01:30 PM
$87.08
Choose your schedule
09:30 AM - 01:30 PM
$87.08
Choose your schedule
09:30 AM - 01:30 PM
$87.08
Choose your schedule
09:30 AM - 01:30 PM
$87.08
Choose your schedule
09:30 AM - 01:30 PM
$87.08
Choose your schedule
09:30 AM - 01:30 PM
$87.08
Choose your schedule
09:30 AM - 01:30 PM
$87.08
Choose your schedule
09:30 AM - 01:30 PM
$87.08
Choose your schedule
09:30 AM - 01:30 PM
$87.08
Choose your schedule
09:30 AM - 01:30 PM
$87.08
Choose your schedule
09:30 AM - 01:30 PM
$87.08
Choose your schedule
09:30 AM - 01:30 PM
$87.08
Choose your schedule
09:30 AM - 01:30 PM
$87.08
Choose your schedule
09:30 AM - 01:30 PM
$87.08
Choose your schedule
09:30 AM - 01:30 PM
$87.08
Choose your schedule
09:30 AM - 01:30 PM
$87.08
Choose your schedule
09:30 AM - 01:30 PM
$87.08
Choose your schedule
09:30 AM - 01:30 PM
$87.08
Choose your schedule
09:30 AM - 01:30 PM
$87.08
Choose your schedule
09:30 AM - 01:30 PM
$87.08
Choose your schedule
09:30 AM - 01:30 PM
$87.08
Choose your schedule
09:30 AM - 01:30 PM
$87.08
Choose your schedule
09:30 AM - 01:30 PM
$87.08
Choose your schedule
09:30 AM - 01:30 PM
$87.08
Choose your schedule
09:30 AM - 01:30 PM
$87.08
Choose your schedule
09:30 AM - 01:30 PM
$87.08
Choose your schedule
09:30 AM - 01:30 PM
$87.08
Choose your schedule
09:30 AM - 01:30 PM
$87.08
Choose your schedule
09:30 AM - 01:30 PM
$87.08
Choose your schedule
09:30 AM - 01:30 PM
$87.08
Choose your schedule
09:30 AM - 01:30 PM
$87.08
Choose your schedule
09:30 AM - 01:30 PM
$87.08
Choose your schedule
09:30 AM - 01:30 PM
$87.08
Choose your schedule
09:30 AM - 01:30 PM
$87.08
Choose your schedule
09:30 AM - 01:30 PM
$87.08
Choose your schedule
09:30 AM - 01:30 PM
$87.08
Choose your schedule
09:30 AM - 01:30 PM
$87.08
Choose your schedule
09:30 AM - 01:30 PM
$87.08
Choose your schedule
09:30 AM - 01:30 PM
$87.08
Choose your schedule
09:30 AM - 01:30 PM
$87.08
Choose your schedule
09:30 AM - 01:30 PM
$87.08
Choose your schedule
09:30 AM - 01:30 PM
$87.08
Choose your schedule
09:30 AM - 01:30 PM
$87.08
Choose your schedule
09:30 AM - 01:30 PM
$87.08
Choose your schedule
09:30 AM - 01:30 PM
$87.08
Choose your schedule
09:30 AM - 01:30 PM
$87.08
Choose your schedule
09:30 AM - 01:30 PM
$87.08
Choose your schedule
09:30 AM - 01:30 PM
$87.08
Choose your schedule
09:30 AM - 01:30 PM
$87.08
Choose your schedule
09:30 AM - 01:30 PM
$87.08
Choose your schedule
09:30 AM - 01:30 PM
$87.08
Choose your schedule
09:30 AM - 01:30 PM
$87.08
Choose your schedule
09:30 AM - 01:30 PM
$87.08
Choose your schedule
09:30 AM - 01:30 PM
$87.08
Choose your schedule
09:30 AM - 01:30 PM
$87.08
Choose your schedule
09:30 AM - 01:30 PM
$87.08
Choose your schedule
09:30 AM - 01:30 PM
$87.08
Choose your schedule
09:30 AM - 01:30 PM
$87.08
Choose your schedule
09:30 AM - 01:30 PM
$87.08
Choose your schedule
09:30 AM - 01:30 PM
$87.08
Choose your schedule
09:30 AM - 01:30 PM
$87.08
Choose your schedule
09:30 AM - 01:30 PM
$87.08
Choose your schedule
09:30 AM - 01:30 PM
$87.08
Choose your schedule
09:30 AM - 01:30 PM
$87.08
Choose your schedule
09:30 AM - 01:30 PM
$87.08
Choose your schedule
09:30 AM - 01:30 PM
$87.08
Choose your schedule
09:30 AM - 01:30 PM
$87.08
Choose your schedule
09:30 AM - 01:30 PM
$87.08
Choose your schedule
09:30 AM - 01:30 PM
$87.08
Choose your schedule
09:30 AM - 01:30 PM
$87.08
Choose your schedule
09:30 AM - 01:30 PM
$87.08
Choose your schedule
09:30 AM - 01:30 PM
$87.08
Choose your schedule
09:30 AM - 01:30 PM
$87.08
Choose your schedule
09:30 AM - 01:30 PM
$87.08
Choose your schedule
09:30 AM - 01:30 PM
$87.08
Choose your schedule
09:30 AM - 01:30 PM
$87.08
Choose your schedule
09:30 AM - 01:30 PM
$87.08
Choose your schedule
09:30 AM - 01:30 PM
$87.08
Choose your schedule
09:30 AM - 01:30 PM
$87.08
Choose your schedule
09:30 AM - 01:30 PM
$87.08
Choose your schedule
09:30 AM - 01:30 PM
$87.08
Choose your schedule
09:30 AM - 01:30 PM
$87.08
Choose your schedule
09:30 AM - 01:30 PM
$87.08
Choose your schedule
09:30 AM - 01:30 PM
$87.08
Choose your schedule
09:30 AM - 01:30 PM
$87.08
Choose your schedule
09:30 AM - 01:30 PM
$87.08
Choose your schedule
09:30 AM - 01:30 PM
$87.08
Choose your schedule
09:30 AM - 01:30 PM
$87.08
Choose your schedule
09:30 AM - 01:30 PM
$87.08
Choose your schedule
09:30 AM - 01:30 PM
$87.08
Choose your schedule
09:30 AM - 01:30 PM
$87.08
Choose your schedule
09:30 AM - 01:30 PM
$87.08
Choose your schedule
09:30 AM - 01:30 PM
$87.08
Choose your schedule
09:30 AM - 01:30 PM
$87.08
Choose your schedule
09:30 AM - 01:30 PM
$87.08
Choose your schedule
09:30 AM - 01:30 PM
$87.08
Choose your schedule
09:30 AM - 01:30 PM
$87.08
Choose your schedule
09:30 AM - 01:30 PM
$87.08
Choose your schedule
09:30 AM - 01:30 PM
$87.08
Choose your schedule
09:30 AM - 01:30 PM
$87.08
Choose your schedule
09:30 AM - 01:30 PM
$87.08
Choose your schedule
09:30 AM - 01:30 PM
$87.08
Choose your schedule
09:30 AM - 01:30 PM
$87.08
Choose your schedule
09:30 AM - 01:30 PM
$87.08
Choose your schedule
09:30 AM - 01:30 PM
$87.08
Choose your schedule
09:30 AM - 01:30 PM
$87.08
Choose your schedule
09:30 AM - 01:30 PM
$87.08
Choose your schedule
09:30 AM - 01:30 PM
$87.08
Choose your schedule
09:30 AM - 01:30 PM
$87.08
Choose your schedule
09:30 AM - 01:30 PM
$87.08
Choose your schedule
09:30 AM - 01:30 PM
$87.08
Choose your schedule
09:30 AM - 01:30 PM
$87.08
Choose your schedule
09:30 AM - 01:30 PM
$87.08
Choose your schedule
09:30 AM - 01:30 PM
$87.08
Choose your schedule
09:30 AM - 01:30 PM
$87.08
Choose your schedule
09:30 AM - 01:30 PM
$87.08
Choose your schedule
09:30 AM - 01:30 PM
$87.08
Choose your schedule
09:30 AM - 01:30 PM
$87.08
Choose your schedule
09:30 AM - 01:30 PM
$87.08
Choose your schedule
09:30 AM - 01:30 PM
$87.08
Choose your schedule
09:30 AM - 01:30 PM
$87.08
Choose your schedule
09:30 AM - 01:30 PM
$87.08
Choose your schedule
09:30 AM - 01:30 PM
$87.08
Choose your schedule
09:30 AM - 01:30 PM
$87.08
Choose your schedule
09:30 AM - 01:30 PM
$87.08
Choose your schedule
09:30 AM - 01:30 PM
$87.08
Choose your schedule
09:30 AM - 01:30 PM
$87.08
Choose your schedule
09:30 AM - 01:30 PM
$87.08
Choose your schedule
09:30 AM - 01:30 PM
$87.08
Choose your schedule
09:30 AM - 01:30 PM
$87.08
Choose your schedule
09:30 AM - 01:30 PM
$87.08
Choose your schedule
09:30 AM - 01:30 PM
$87.08
Choose your schedule
09:30 AM - 01:30 PM
$87.08
Choose your schedule
09:30 AM - 01:30 PM
$87.08
Choose your schedule
09:30 AM - 01:30 PM
$87.08
Choose your schedule
09:30 AM - 01:30 PM
$87.08
Choose your schedule
09:30 AM - 01:30 PM
$87.08
Choose your schedule
09:30 AM - 01:30 PM
$87.08
Choose your schedule
09:30 AM - 01:30 PM
$87.08
Choose your schedule
09:30 AM - 01:30 PM
$87.08
About the Experience
In this tour, we invite you to stroll the streets of the Angra city, whose urban traces remain for more than four centuries, a fact that made it the first Portuguese city to be elevated to World Heritage.
Along the way, stories and legends of the city can be found, as well as the traditions and culture that gives it a unique character, while having your imagination tempered by bay's sea breeze and the exotic scents of sweets and traditional cuisine coming from bakeries and restaurants, whilst the course through the harmonious streets reveals us a magnificent heritage, which does not go unnoticed to any Art lovers.
Beginning and ending in the Alto das Covas, this route is a journey to the soul of the city of Angra do Heroísmo, that certainly you will not regret it.
Type of tour: Half day - 2:30 hours
Includes:
Guide;
Insurance;
Transfer.
Terms and Conditions
Cancellations only up to 1 day prior to activity.
Activity provider policies
Cancelations
Cancelations free of charge 72 hours prior to the activity date. Any cancelations made after this date are non-refundable.
Unlock a World of Exclusive Perks
Unlock a world of privileges with our Travel Rewards Program. Sign up and instantly enjoy.