5 Emblematic Things of Terceira Island in the Azores
Terceira Island in the Azores has proven its point for a while with its iconic unspoiled landscapes and iconic sights. Known for its festive character and heart welcoming locals, Terceira Island sure conquers the heart of whoever visits it. Hop aboard as we tour you around the main attraction that makes Terceira Island in the Azores so unique and distinctive from any other of the archipelago.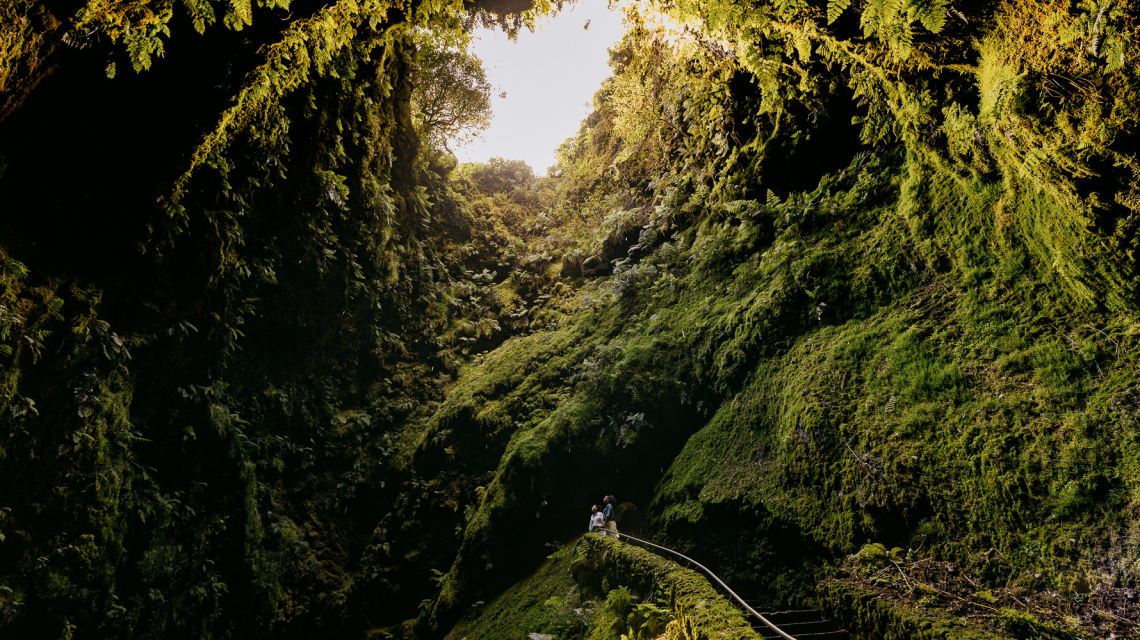 1. You can walk inside a volcano in Terceira Island, Azores
Terceira Island is one of the few places in the world where you'll have the opportunity to visit an ancient volcano! Yes, you read us correctly. Start your visit down to the Earth's interior with Terceira Island' most iconic sight - the Algar do Carvão, an ancient lava tube and volcanic chimney formed approximately 3,200 years ago and it is quite the sight to behold. Descend down 300 ft (90m) and let its perfectly vaulted and open ceiling amaze you with the rays of sunshine lighting it perfectly enough for you to appreciate its details. So, visit Terceira Island if you're up for an inner-Earth, one-of-a-kind experience.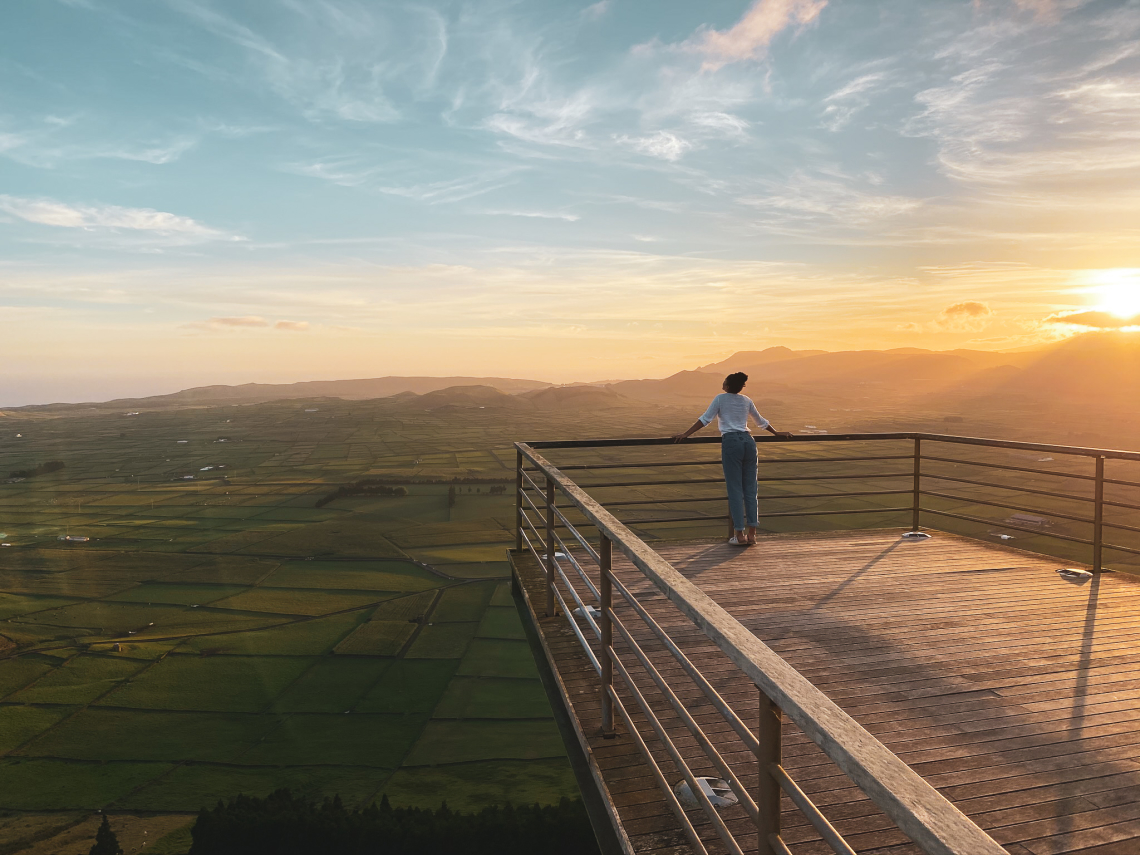 2. The Patchworks are a sight itself in Terceira Island, Azores
Terceira Island's patchworks are ahead of any other Azores Island -- so you can expect to be amazed everywhere you look (even at some patchworks). Dotted with cows happily grazing freely, Terceira's patchworks are perfectly divided with basalt stone handmade walls, creating a dazzling landscape everywhere you look. Insider tip: the best place to fully appreciate the immensity of Terceira Island's patchwork fields it's in Serra do Cume Viewpoint.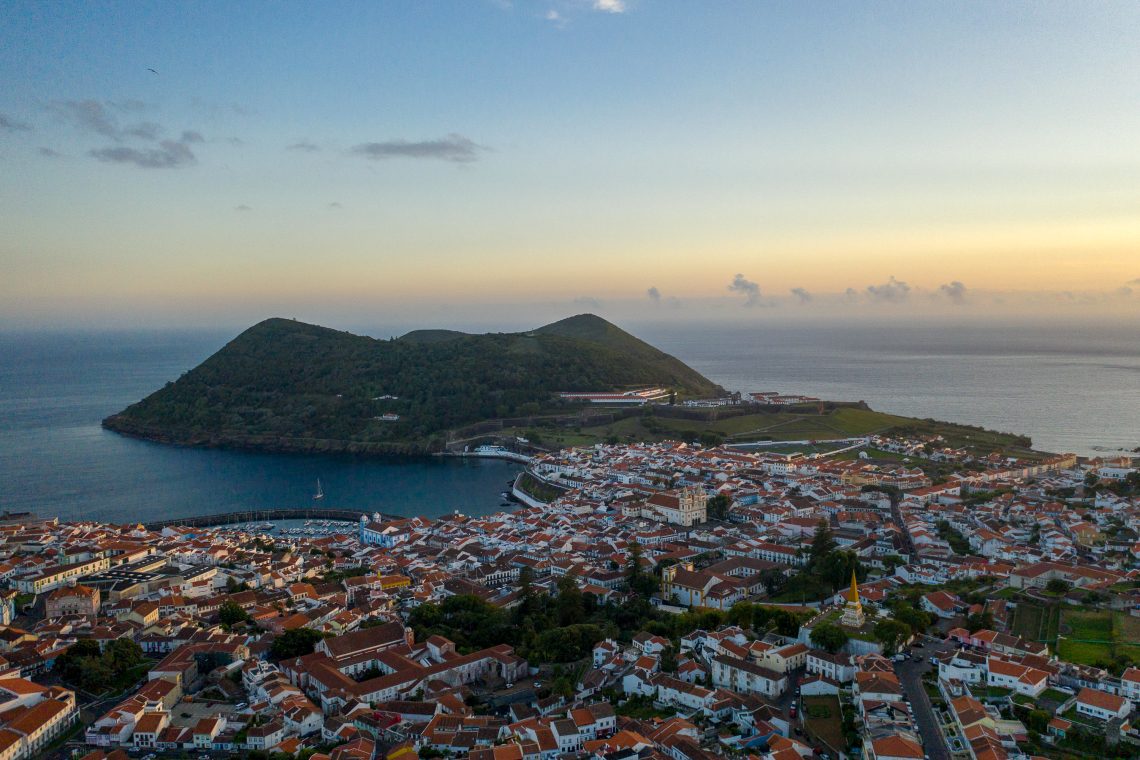 3. Terceira Island is home to the only UNESCO World Heritage City of the Azores Islands
Angra do Heroísmo is quite a sight to behold! With colourful buildings of amazing architectural features at every corner, life in Terceira Island's capital wasn't always so cheerful. A tremendous earthquake in 1980 destroyed a major part of its historical center, that was totally rebuilt following the strategy of maintaining it as it once was. Azores Getaways offers a guided tour of Angra do Heroísmo for those interested in discovering its mysteries with those who know it better than anyone, our local guides.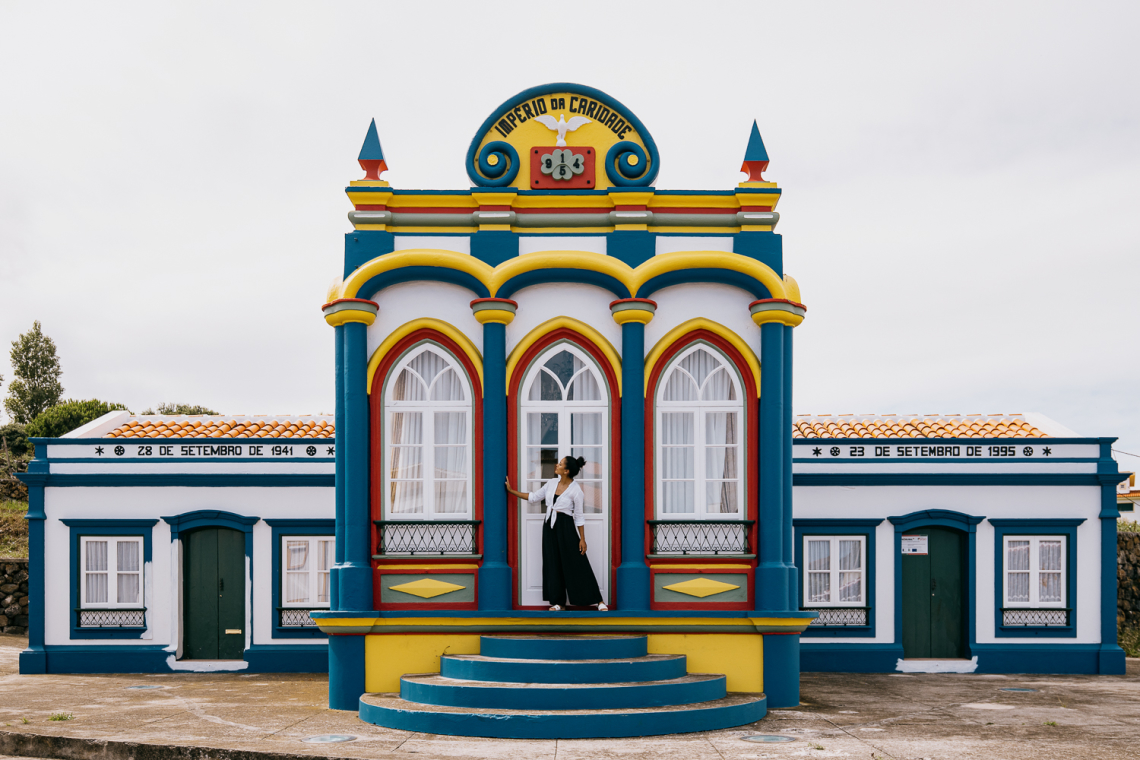 4. There are some mysteries colourful little chapels all over Terceira Island, Azores
Well, not that mysterious for the locals but for those who visit Terceira Island definitely yes. These little and well colourful chapels are Holy Spirit Chapels and they're spread all over the island. The Holy Spirit celebrations occur every Sunday of the Lent season in all of the Azores Islands.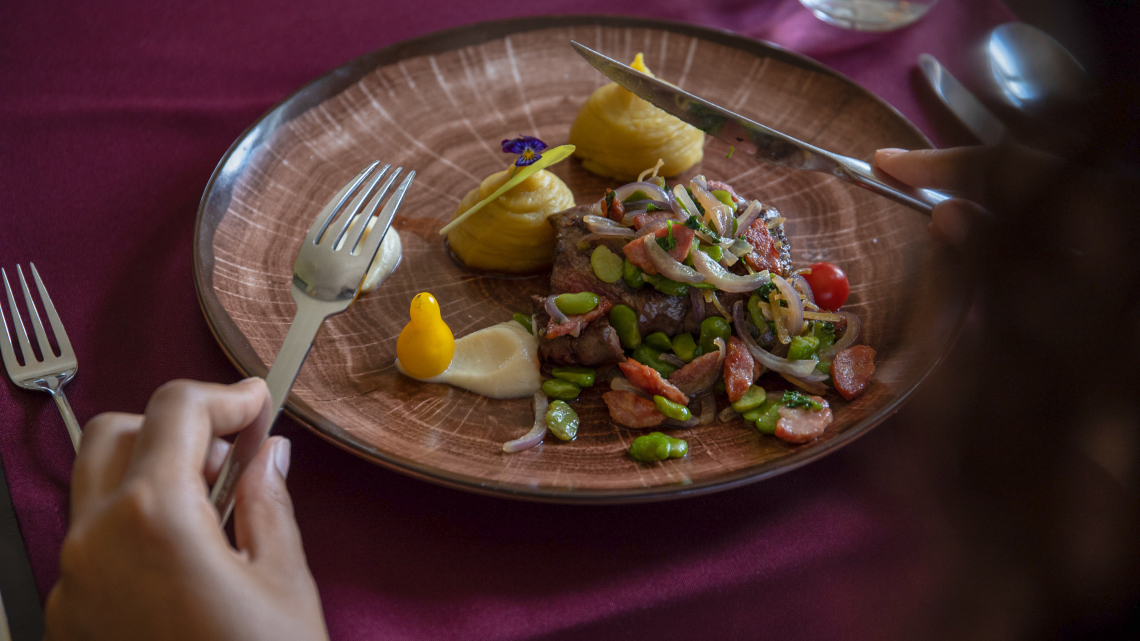 5. The Food is amazing in Terceira Island, Azores
The Azores Islands' are a paradise for foodies and each island has its own signature traditional dishes. Regarding Terceira Island, the main dishes we're highlighting are a main and a dessert. For main, make sure you try the local favorite - alcatra, a beef rump slow-cooked in a traditional clay pot. It is said about this ancient receipt that the more the pot is used the tastier the alcatra is. For dessert, have some queijadas da Dona Amélia, a dessert created as a tribute to Queen Amélia on her royal visit to Terceira Island in the Azores.