From nature retreats to elegant-chic, here are our top picks of hotels to stay in Terceira Island, Azores
Terceira Island is the second most visited of the Azores and it is a favorite amongst travellers from North America, who tend to highlight not only the landscapes, but its heritage, food and people as well.
There are obviously not as many hotels - and different categories - as in São Miguel Island, but we bring you our top 5 hotels to stay in Terceira Island for 5 different categories.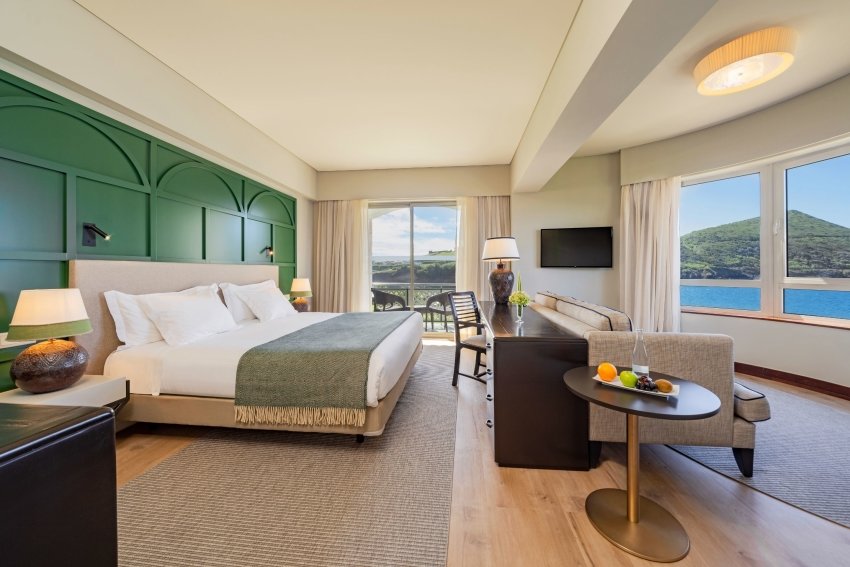 Elegant & Recently Renovated
Terceira Mar Hotel in Terceira Island, Azores - 4*
This 4-star oceanfront hotel was recently renovated into this elegant hotel - one of the best in the island! Characterized by its outstanding service, the Terceira Mar Hotel has an amazing view over Monte Brazil - which means sunset from your room is amazing! It is not located in the city center of Angra do Heroísmo, but a short 10 minute walk and you're there. The hotel features a salt water pool and everything that you may need during your stay.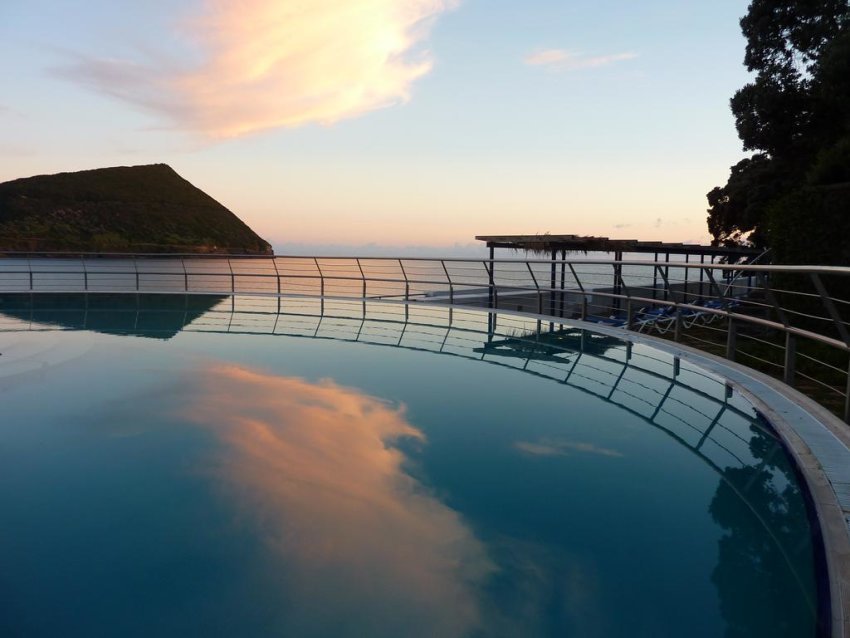 Best Seller
Hotel do Caracol in Terceira Island, Azores - 4*
This other 4-star hotel is located very near the Terceira Mar Hotel and right next to the Silveira's natural swimming pools, which means that guests have direct access to the sea. Its privileged location also offers stunning views over Monte Brazil. A massage at the on-site spa is always a good idea whether you're a guest or not.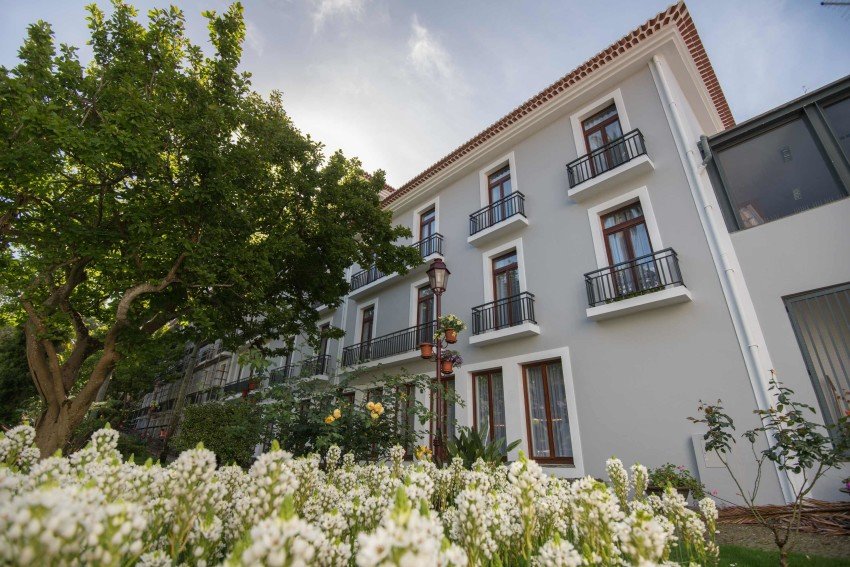 Downtown Angra do Heroísmo
Azoris Angra Garden - Plaza Hotel in Terceira Island, Azores - 4*
Located right in the heart of Angra do Heroísmo with dozens of restaurants, bars and shops outside the front door, Azoris Angra Garden Hotel in Terceira Island is the best option for guests who want to stay in the city. With a superb view from the rooms overlooking the UNESCO World Heritage City of Angra, the backyard of this hotel is the beautiful Garden Duque de Bragança (public garden), from where you can easily reach the Alto da Memória viewpoint -- we recommend that you assist sunset there.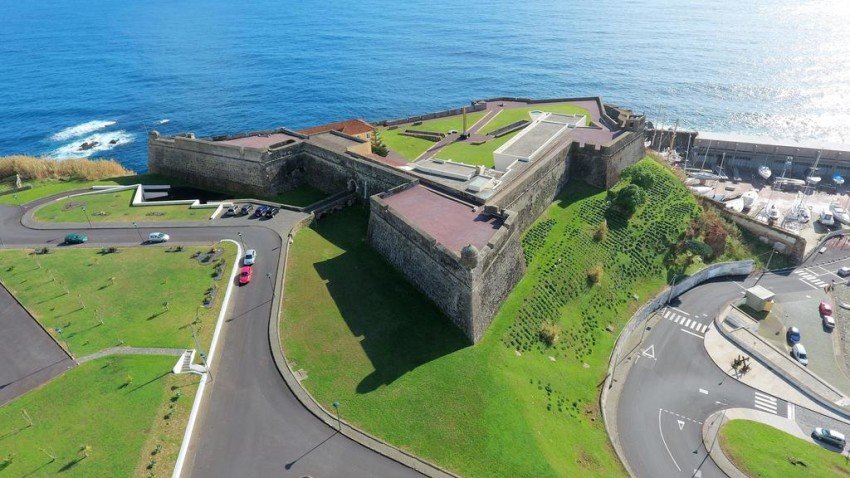 Different Concept
Pousada de Angra do Heroísmo - Forte de São sebastião in Terceira Island, Azores - 4*
Sitting comfortably on top of a cliff that overlooks Monte Brasil, the Pousada de São Sebastião Hotel is one of the most unique of the Azores. Why is that? It is located in a 16th century fortress of St. Sebastian. If you're into History and alternative concepts, consider staying in this hotel on your Azores vacations to Terceira Island.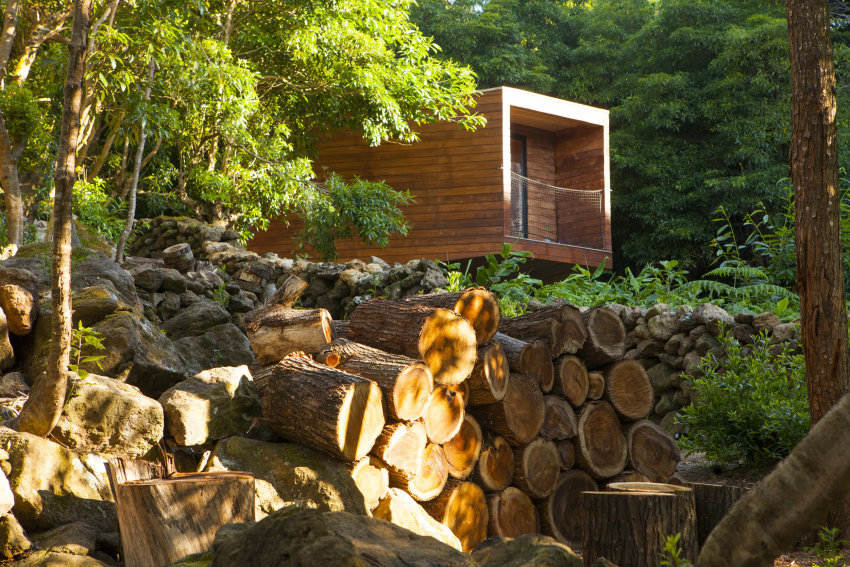 Nature Retreat
Caparica Azores Ecolodge in Terceira Island, Azores
Caparica Azores Ecolodge really is the ultimate nature retreat! Tucked in the middle of the Biscoitos forest area, this accommodation is composed of several ecologic and wood made houses tucked in the middle of a tropical scenario. Beautiful luxury tree-house setting, very private, with sweeping views of the forest and ocean. Minimalist decor and sweet-smelling all-wood cabins were all painstakingly built by hand with attention to detail.