Some exciting adventures to add to your Azores vacations in São Miguel Island
São Miguel sets the stage for your epic Azores vacations and Azores getaways provides you the best Azores travel deals to make it happen! Add some adventure to your Azores trip with oue top picks tour suggestions. Let's be honest: even better than sightseeing around the Azores Islands or any other destination is to learn about its rich culture, history and some fun curiosities only local guides know about! You're crossing the whole Atlantic for your dream Azores Getaways, will you let this change go?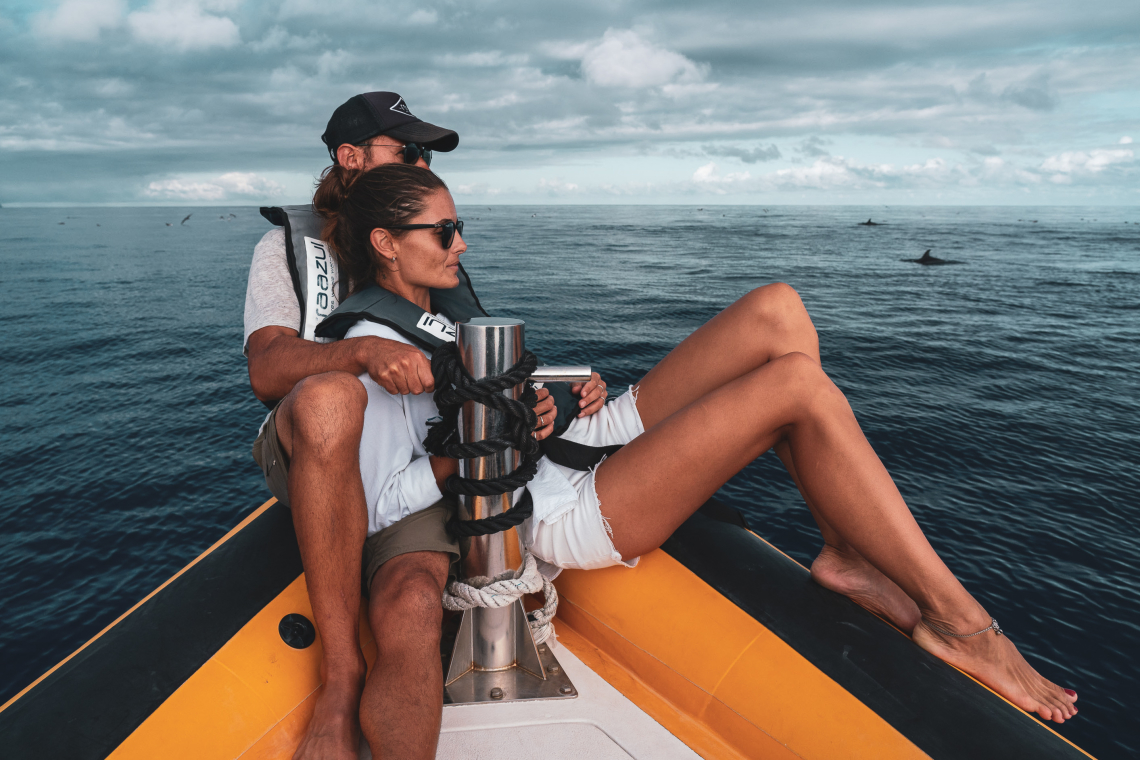 1. Whale Watching in São Miguel Island, Azores
The Azores Islands are known for their unparalleled beauty and biodiversity adored by outdoor adventure enthusiasts and nature lovers alike; but they are also one of the fastest-growing whale watching destinations in the world. Located in the Atlantic Ocean between Portugal and North America, the Azores are a permanent home and natural point of passage to more than 20 different types of whale and dolphin species making the islands one of the world's largest whale sanctuaries.
In São Miguel Island you have the opportunity of having a double whale watching experience. Why? If you book this particular tour, you'll not only spot some new friends at the sea as you'll come close to the Vila Franca do Campo Islet in a single boat trip! Click here to choose the best whale watching in the Azores tour for you.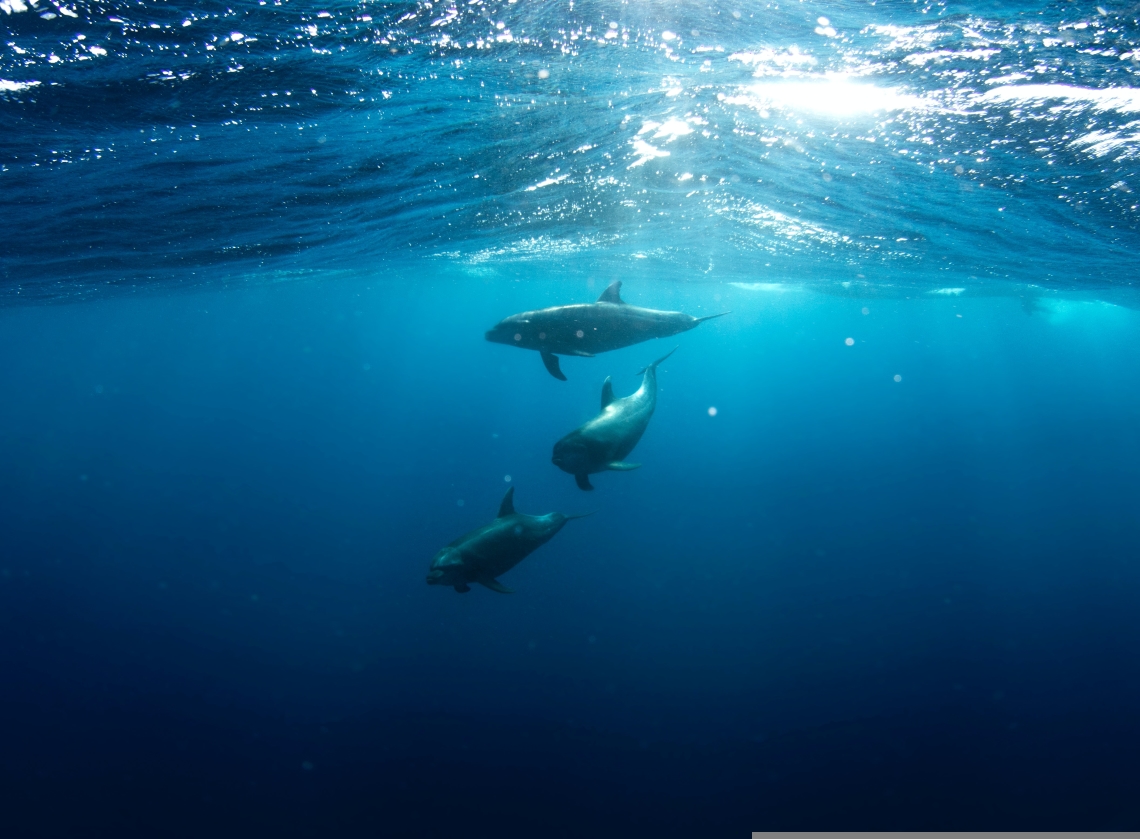 2. Swimming with Dolphins in São Miguel Island, Azores
Picture yourself floating in the middle of the crystal clear, deep blue waters of the Atlantic Ocean while a group of wild dolphins swirls below and all around you: this is swimming with dolphins in the Azores.
When most people hear the phrase "swimming with dolphins", they picture the shallow waters of a beach and dolphins that are trained or accustomed to interacting with humans. In the Azores, you'll be taken out in a zodiac boat a few miles offshore to waters that are several hundred feet deep where you'll be given snorkeling gear to dive right into the mid-Atlantic ocean for an exhilarating experience with wild dolphins! Put your head underwater to hear their whistles and squeaks, and although many are shy, don't be surprised if some approach you out of equal curiosity.
Book your 2h or 3h swimming with dolphins experience!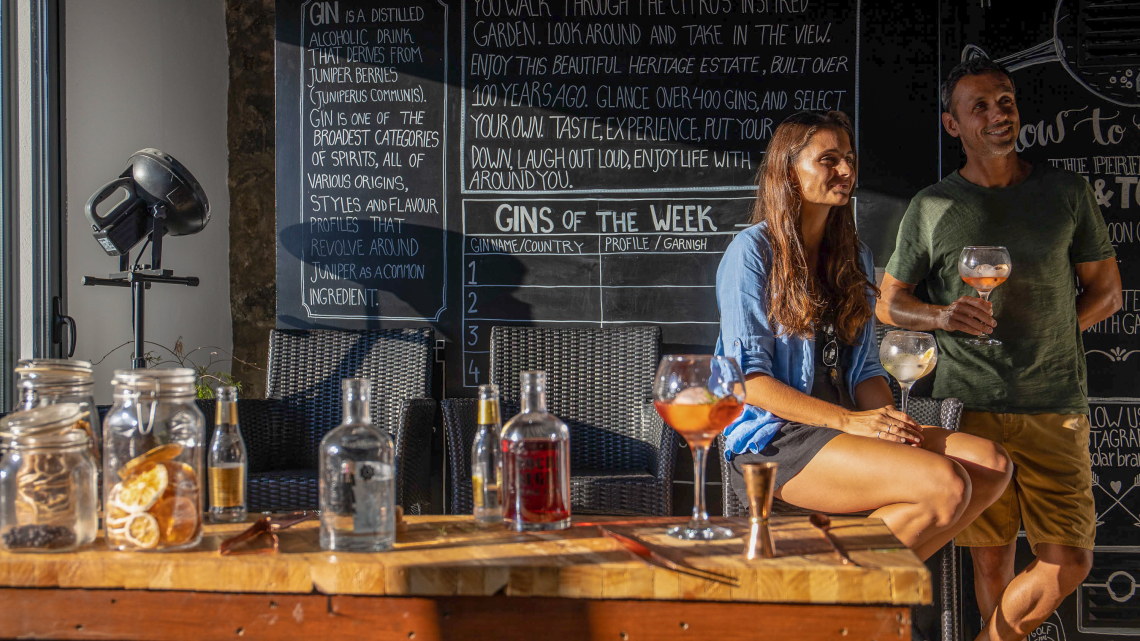 3. Azores' Gin Masterclass or simply a Gin Tasting Session in São Miguel Island, Azores
While Portugal is better known for its port, that hasn't stopped it from producing some excellent gin. Join us as you are guided through the rich history and flavours of gin with gin experts and host here at the Solar Branco Estate, Ali Bullock.
Your gin tasting takes you through the very best gins from the Azores and Portugal as you learn about the history of gin and its modern renaissance. You will try 3 gin and tonics with selected tonics and garnishes matched for each one. Light snacks will be served during the tasting.
At the end of the tasting, you are invited to enjoy another G&T - with the option of choosing from the ones you have sampled or picked from the wider selection in the gin library, one of the largest in the world.
Book here your Azores' gin masterclass and here your Rocha Negra tasting experience.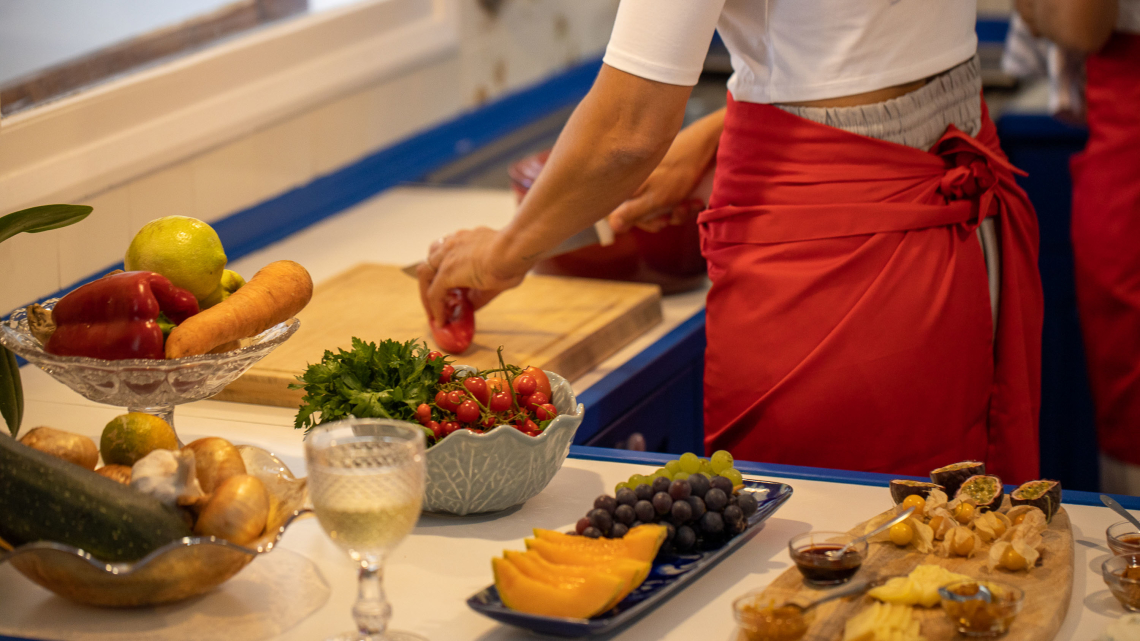 4. Azorean Cuisine Cooking Class in São Miguel Island, Azores
Have you ever wanted to learn how to prepare traditional, home-cooked Azorean dishes? Or perhaps you're a foodie, looking to expand your knowledge and palate with a pro? Either way, you're in for a culinary treat!
Meet at Ponta Delgada's bustling farmer's market, Mercado da Graça, where your local chef will guide you through the process of shopping for the ingredients needed to prepare your meal. Next, you'll head back to the chef's private "Quinta" for your cooking lesson, where you'll learn how to make traditional seafood and meat dishes, as well as different types of desserts and soups. (Don't worry -- you'll get to snack on some regional cheese and charcuterie while you prep your meal!) The experience concludes with an authentic sit-down, home-cooked meal at the chef's table.
Choose from a set of 3 cooking classes: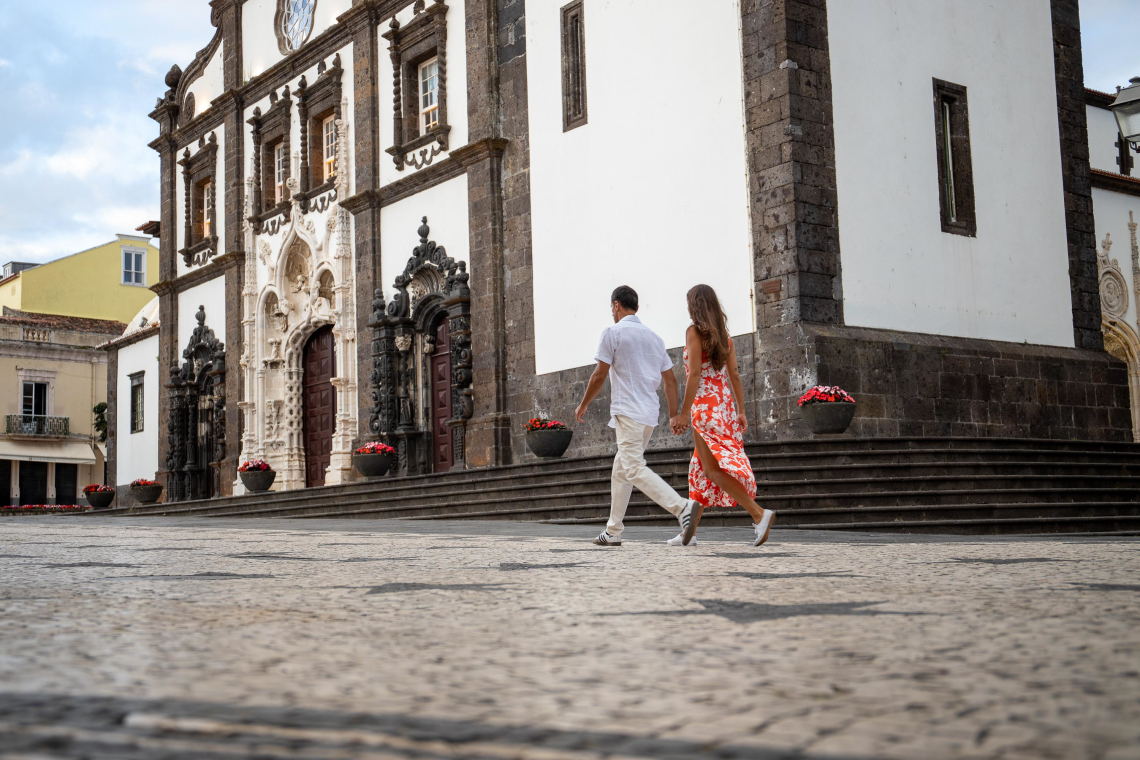 5. Walking tour of Ponta Delgada city in São Miguel Island, Azores
This tour allows us to go through the main streets of Ponta Delgada, through the main sites of this city with more than 450 years of history. We know the secrets, stories and stories of a city by the sea planted. We will also see the main monuments with a mixture of various architectural styles, as well as the map feature called architecture Micaelense. The tour also includes passing the Ponta Delgada market, a vibrant place and where you can find the main product that comes from our land and our sea. Ease along picturesque cobblestone streets, while an expert tour guide provides amazing information about the history and culture of this historical city. Learn all about the iconic monument of Portas da Cidade and the Mother Church of Saint Sebastian, one of the oldest and most important buildings in town.
Choose your favorite walking tour of Ponta Delgada, São Miguel Island here.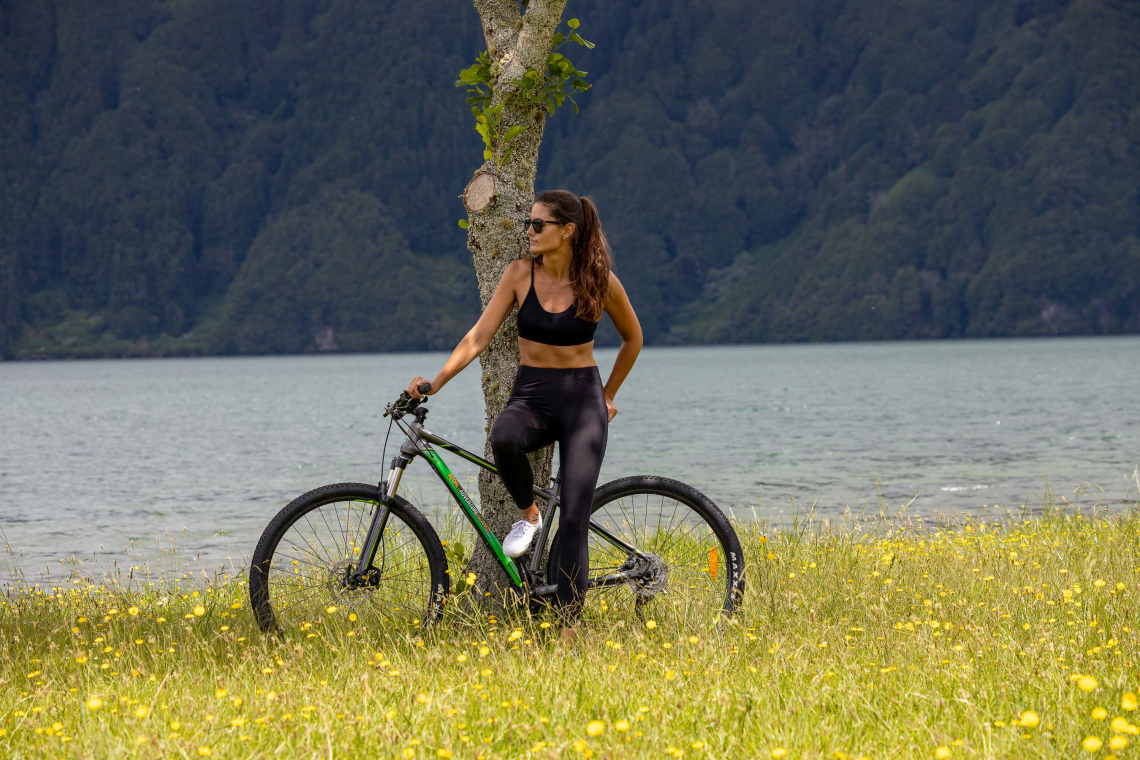 6. Bike tours
Explore São Miguel Island' alluring volcanic landscapes by mountain bike for a unique and exhilarating experience. This island boasts a plethora of trails ideal for all levels, as well as an array of fascinating nature and unusual volcanic terrain.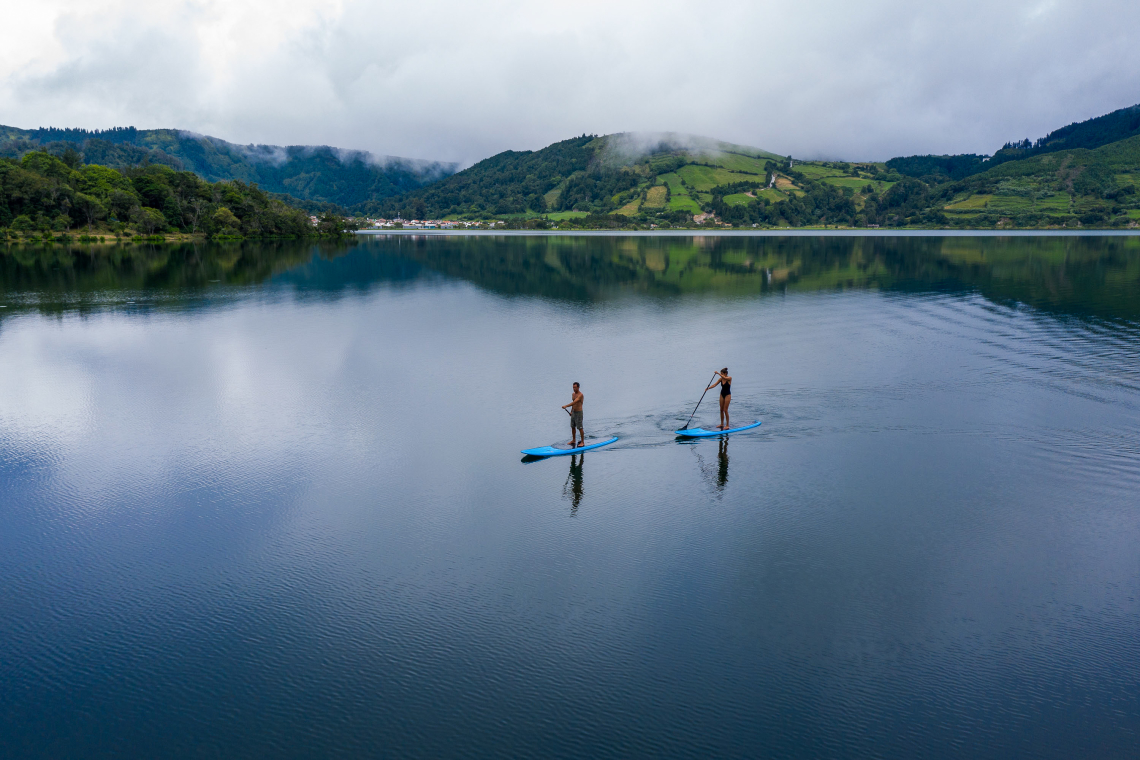 7. Stand Up Paddle, Canoeing & Kayaking
Many activity providers in the Azores offer SUP rentals and guided tours of the islands' many pristine lakes and ocean waters. Head out along the coast for some gorgeous views of the islands' steep cliffs and black sand beaches, or paddle out to the middle of one of the Azores' many crater lakes and prepare to be awed by the pristine natural beauty of the lush, volcanic landscape surrounding you.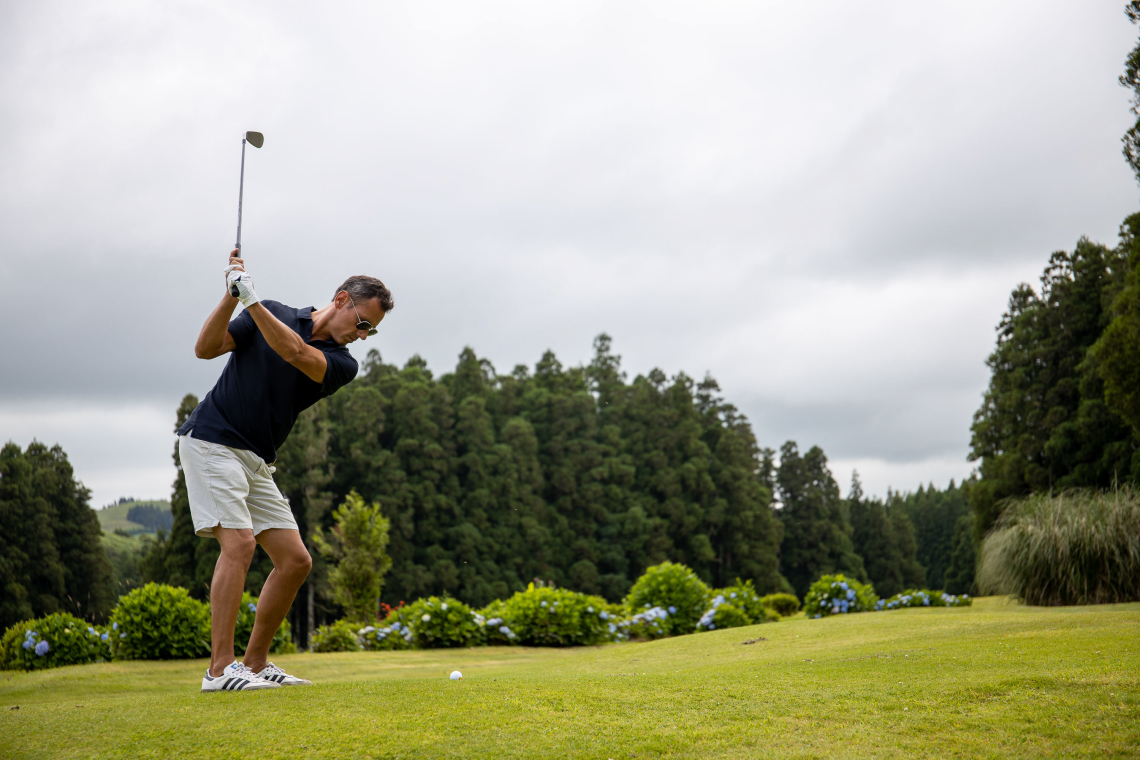 8. Golf
The breathtaking landscape is the perfect setting for unforgettable rounds of golf in the pure, natural environment of the Azores. There are currently three golf courses on the islands, 2 with 18 holes and 1 with 27 holes. On São Miguel, Batalha overlooks the sea and is the newest and most challenging course while Furnas (located in the mountains at an altitude of 500m/1,640ft) is sprinkled with lakes and stands of Japanese Cryptomeria.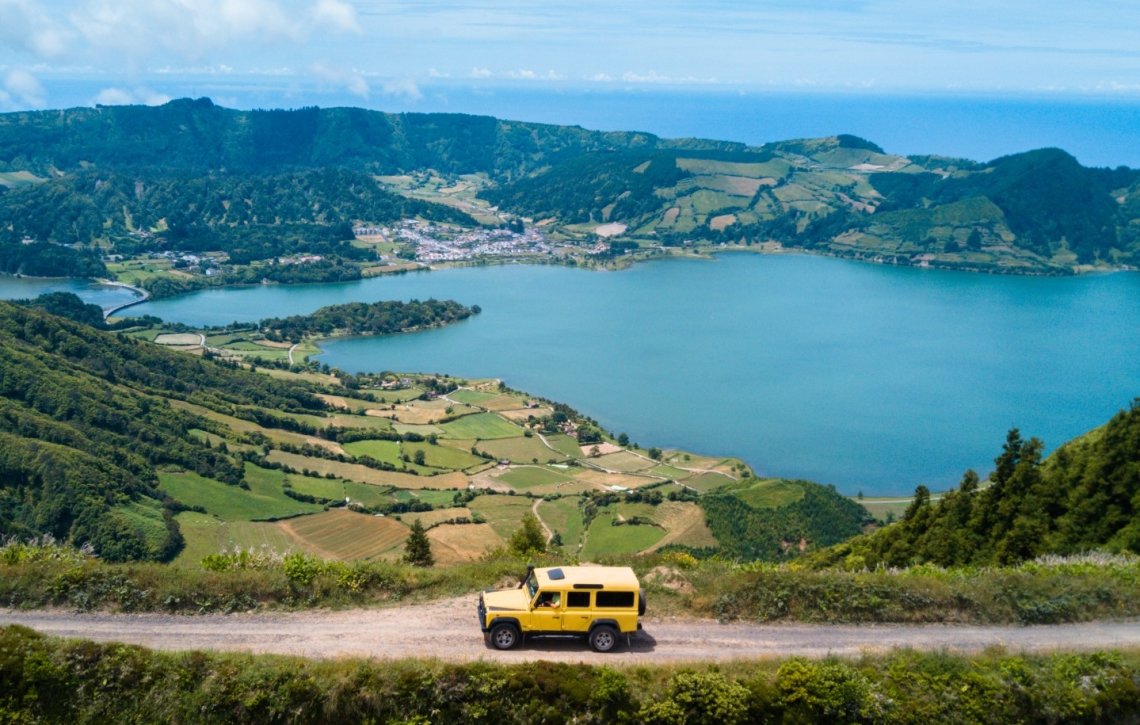 9. Jeep tours
A great and adventurous way to discover the gems of São Miguel Island. If you choose to book a Sete Cidades Jeep Tour, your guide will drive you around this road on top of the crater.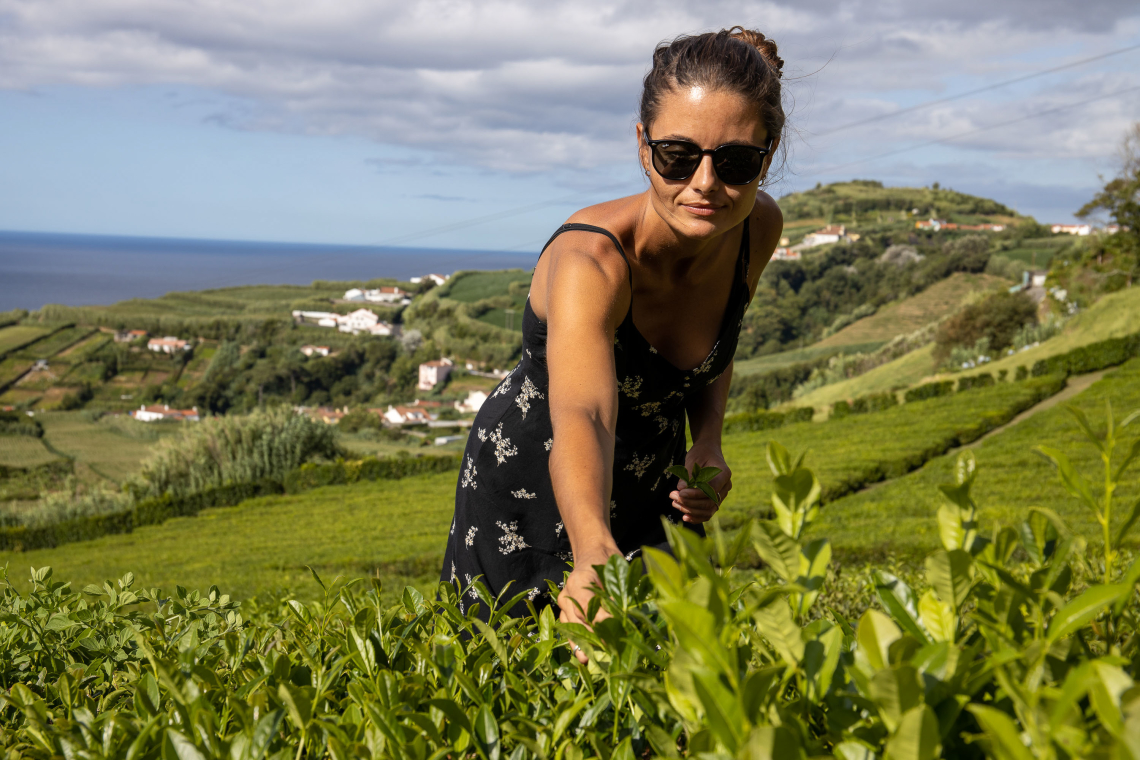 10. Authentic Tea Experience
Hop aboard of this Tea O'clock experience as you meet Gorreana Tea Factory, the oldest of the Azores and Europe, and learn everything about tea with those who know it better.