Visitors' top choice of accommodations in Pico Island in the Azores
Pico Island in the Azores is better known for a couple of things: great wine and Mount Pico, Portugal's highest mountain. Featuring an array of outdoor adventure activities and an envious dining scene, make sure you choose the right place to rest after a great day on this Azorean island. 
From the basic to the top, here's visitors' top choice of accommodations to stay on their Azores vacations to Pico Island.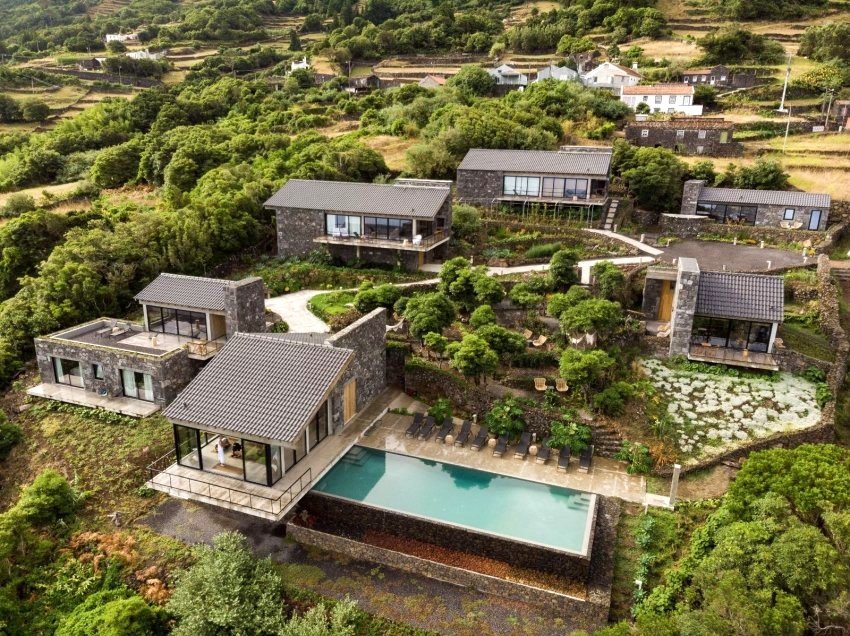 1. Lava Homes in Pico Island, Azores
Enjoy all the comforts of home when you stay in one of the charming, modern bungalows of Pico's brand new Lava Homes "village", nestled in a quiet corner of the island's North Coast with stunning ocean views.
The Lava Homes bungalows and cottages were historic homes reconstructed into beautiful, modern and fully eco-friendly accommodations built with comfort and nature conservation in mind. Each of the 14 refurbished units highlights the unique landscape, cultural heritage and the gorgeous, remote environmental surroundings of the tranquil village of Santo Amaro located on the north coast of Pico Island.
Located about 20 km from the largest town on the northern coast, Santo Amaro is a sleepy coastal village with a rural population of about 300 inhabitants. Known for its hospitality and welcoming atmosphere, visitors are drawn to charming Santo Amaro for its natural pools, beautiful picnic areas and regional handicraft school.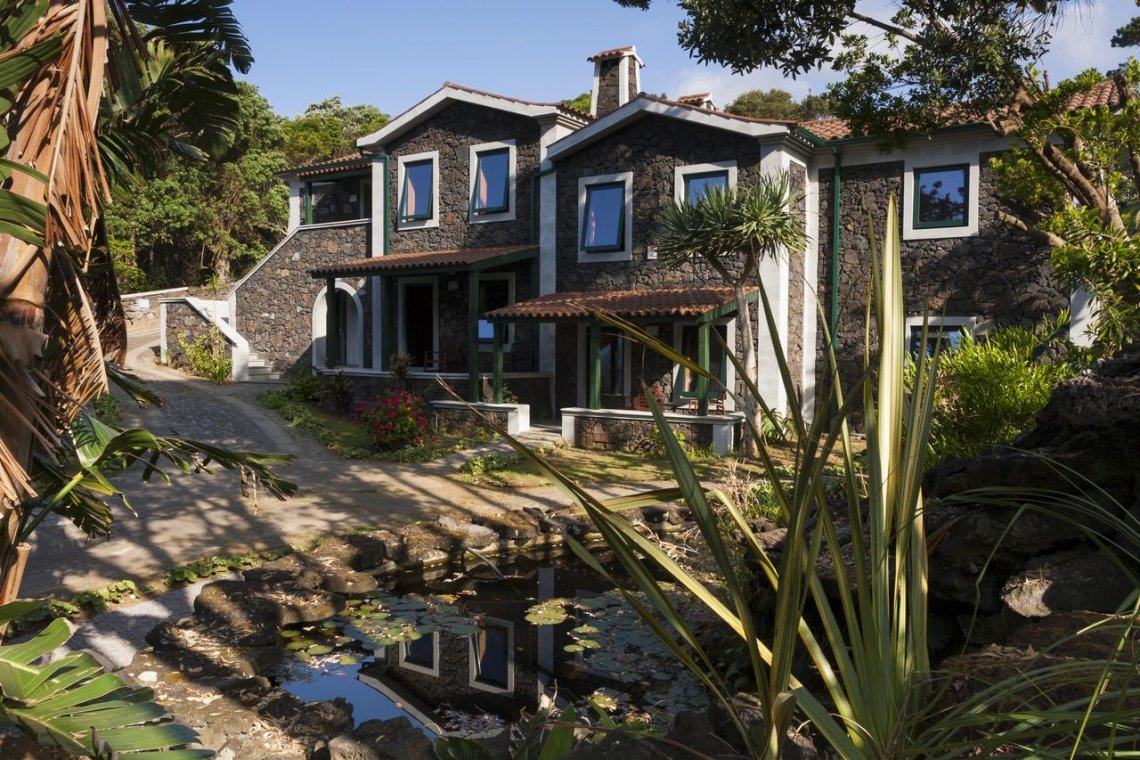 2. Aldeia da Fonte - Eco Resort in Pico Island, Azores
Pico's eco-friendly resort is located in the parish of Silveira in the city of Lajes do Pico, and features a village of traditional Azorean ancient stone houses. Tucked amongst a tropical scenario of vegetation, the Aldeia da Fonte also offers direct access to the vast Atlantic Ocean (aside from the swimming pool on the site). The main town of Lajes do Pico is only a 5-minute drive away and the airport about 40 minutes.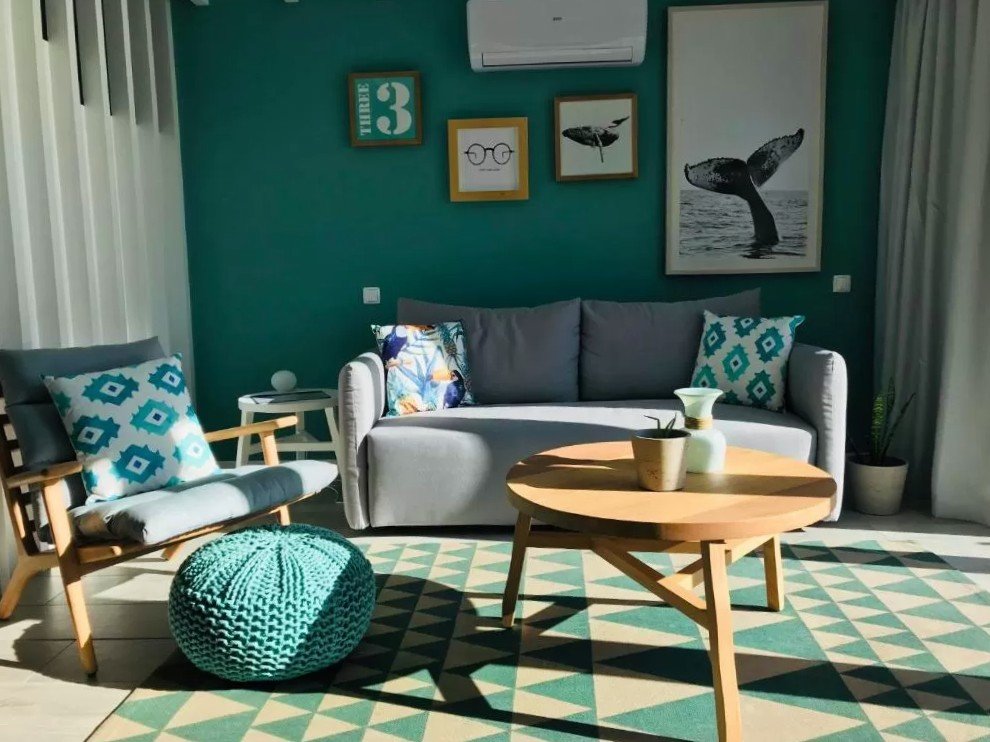 3. Vinhas do Calhau - Aparthotel in Pico Island, Azores
A modern complex of touristic-apartments located in Madalena not far from the Criação Velha area. Aside from the modern and contemporanean decoration of the site, Vinhas do Calhau has something more special and emblematic of Pico Island to offer: a privileged view at Pico's vineyards and a front-seat view of the mystical Mount Pico.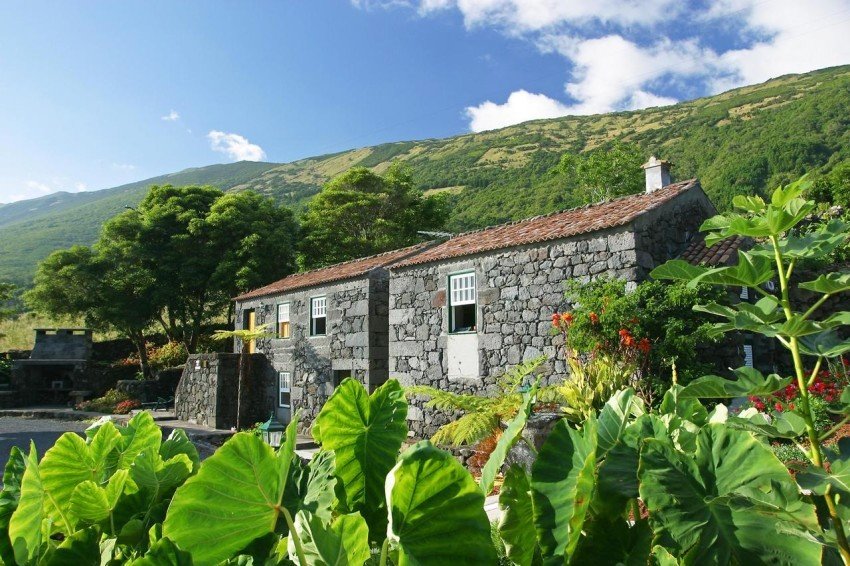 4. Adegas do Pico 
The Adegas do Pico accomodation is a set of 12 traditional stone-built cottages located in the picturesque village of Prainha in São Roque do Pico. These rustic villages are the right choice for travellers seeking a more intimate and authentic experience while in Pico Island in the Azores.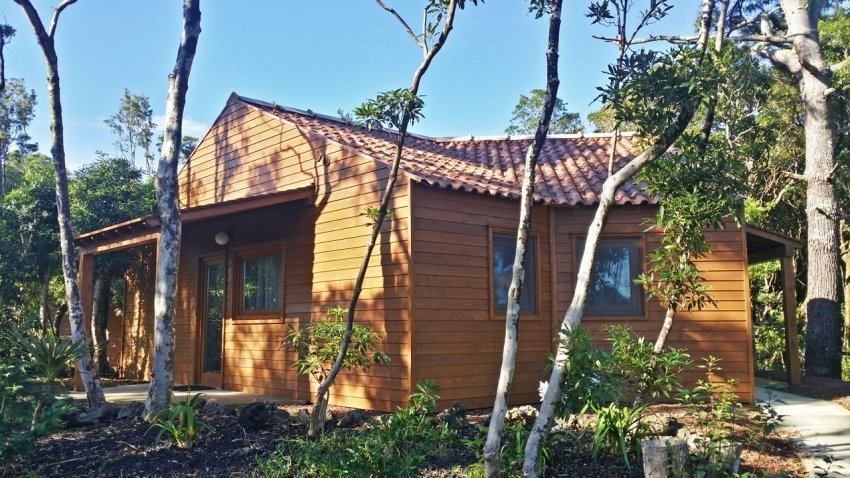 5. Alma do Pico Nature Residence 
Another natural retreat tucked amid an enchanting forest of Pico Island in the Azores - an oasis of peace and calm located in the city of Madalena. The name "Alma do Pico" means "the soul of Pico" and it evokes the best of the accommodation surroundings: glistening ocean views as far as the eye can see and a magnificent view to Mount Pico, one of the most magnetic pieces you'll see in life. This set of modern cottages allows you to enjoy all the comforts of a home during your Azores vacations.
Click here for more accommodation options for your Azores vacations in Pico Island.