The Azores | Terceira Ultimate Guided Adventure
Come discover the beauty of Terceira with a hassle-free, carefully curated guided adventure.
Escape to the enchanting island of Terceira and experience a curated journey through its stunning sights - no planning needed!
What's Included?
All flights and connections
Accommodation for your destination
Special Offer: Best of Terceira Island (4 tours + 1 lunch)
Why we love this deal:
Escape the chaos of everyday life and head to Terceira Island in the Azores, where you will experience the ultimate stress-free adventure travel package. This is the perfect travel package for those who want to experience the island's highlight attractions, without the stress of planning and navigating.
You'll enjoy four personalized tours, with expert local guides to show you the best spots in the island:

Full-Day Tour Around the Island
Discover the Secrets of the UNESCO City of Angra do Heroísmo on a Guided Walking Tour
Immerse Yourself in a Volcano Experience
Uncover the Hidden Gems of Local Culture with a Truly Unique Cultural Tour

Book now and come discover hidden gems and amazing sites that you would not have experienced otherwise while making lasting memories with your loved ones in an idyllic oasis.
Customizable: Add more nights to your stay, a rental car, or even more local excursions!
Get $500 when you join our Travel Rewards Program
Itinerary
1
Day 1
Arrival in Terceira Island & Transfer to the Hotel
Transfer from the airport to the hotel is included. We recommend booking an early check-in in advance for your comfort.
Suggestion for the day:
Take some time to explore your hotel, facilities, and surrounding areas.
Day 2
Angra do Heroísmo City Tour (Included)
9:30AM - 1PM
Journey through centuries-old Angra do Heroísmo, a city of timeless beauty. Nourish your imagination with the scent of salty sea air and exotic aromas wafting from pastry shops. Revel in its unique character enriched by stories and legends while strolling harmonious streets boasting stunning cultural heritage - all starting at Alto das Covas.
Day 3
Full-Day Tour Around Terceira with Traditional Lunch (Included)
9:30AM - 5PM
Explore the rich culture and history of Terceira on this full-day island tour! See Monte Brasil, Baía da Salga, Igreja de São Sebastião, Miradouro da Serra do Cume & Praia da Vitória. Enjoy an authentic lunch with Alcatra de Carne in a local restaurant before heading to Biscoitos & the West Coast.
Day 4
Volcano Tour (Included)
2PM - 6PM
Explore Terceira's incredible geological past, with a tour of lava tubes, craters, and fumaroles! See the majestic Algar do Carvão volcano. Descend into Gruta do Natal for its ancient wonders hidden deep within. Marvel at Furnas do Enxofre as you gaze upon bubbling sulfuric pits and steamy fumaroles. Take in stunning views over terraced landscapes from Serra da Ribeirinha viewpoint - it is an unforgettable half-day experience not to be missed.
Day 5
Cultutal Tour (Included)
2PM - 6PM
Immerse yourself in the traditional artistic culture of this region on an unforgettable tour. Take a guided visit to witness production processes, observe artisans at work, and even have a go at creating something unique. Marvel over beautiful pieces created by hand during visits to pottery studios; embroidery houses with fabulous works of entertainment value; followed by painting your very own tile while visiting ceramic units.
Day 6
Free Day for Personal Activities (Terceira Island)
Suggestion for the day:
Uncover hidden gems and explore the breathtaking views of Terceira Island on a spectacular outdoor journey!
Recommended Hikes:
Day 7
Free Day for Personal Activities (Terceira Island)
Suggestion for the day:
Take the day for a food and wine experience: from its traditional cuisine to innovative dishes crafted with fresh, local ingredients - there's something for everyone here. So take a break and explore all that this foodie paradise has to offer!
Recommended Food Experiences:
*Itinerary presented is a suggestion and the length of stay may vary. All tours are suggestions unless specifically stated.
Flexibility

Policy
No Amendment Fees on Our End
We don't charge for our work in changing the initial itinerary.
Full flexibility on Land Arrangements
Change the initial itinerary or cancel your land arrangements for any reason until 14 days before the trip, without penalty.
Support 7 Days a Week
Our experienced travel agents are are available 7 days a week (16 hours per day) to help with any questions.
About the Destination:
Located in the stunning Azores archipelago, Terceira Island is a true hidden gem. With its picturesque beaches, beautiful landscapes, and spectacular views, you're sure to feel at one with nature while there. From exploring volcanic craters to discovering underground caves, there are plenty of thrilling activities to experience. Not to mention the many popular festivities that take place throughout the year to celebrate local culture and traditions. All in all, this island is a must-visit destination if you want to immerse yourself in a unique landscape surrounded by culture and adventure!
Check out our Azores Travel Guide for more information and tips.
Protect your trip
Travel insurance available in the payment step.
Notice: Estimated price per person based on 2 adults in a double room.
Reward points discount: -$
0
.00
Talk to a Specialist About This Deal
Need help booking?
Mention the Ref. #6351 and let us know your questions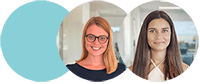 reach us on WhatsApp
Protect your trip
Travel insurance available in the payment step.
Continue in another device
Trust the Local Experts
Hassle-free Experience
Full Support
Save Time & Money
Frequently Asked Questions
Contact us
Have questions?
Contact our Support Team
Monday to Friday:
08:00 AM
to
03:00 AM
Weekends and Holidays:
08:00 AM
to
12:00 AM
Earn $500*
towards your next trip
Join our Travel Rewards program and receive $500 just for signing up! As a Travel Rewards Member, you'll receive exclusive offers and early access to special deals and sales.