For ONLY $50: 3 Islands Escape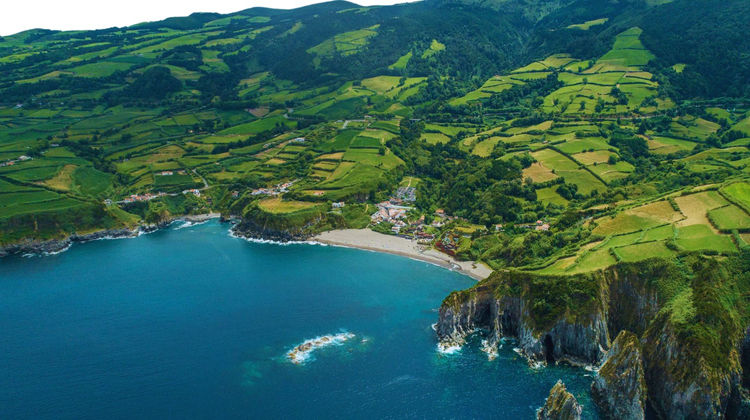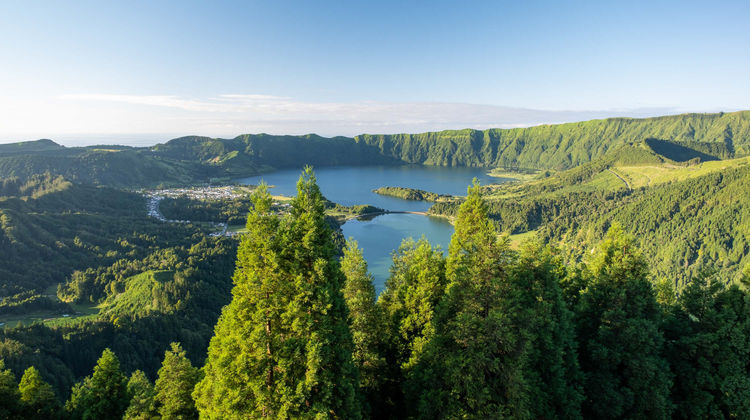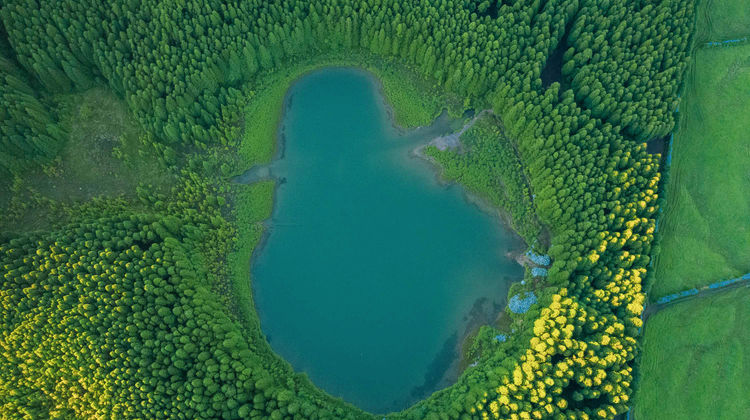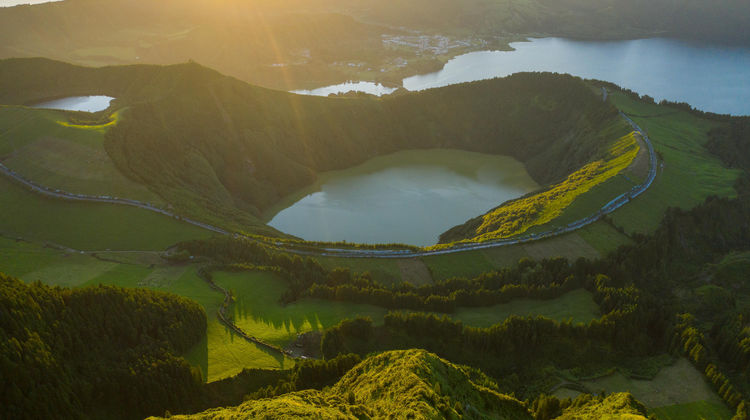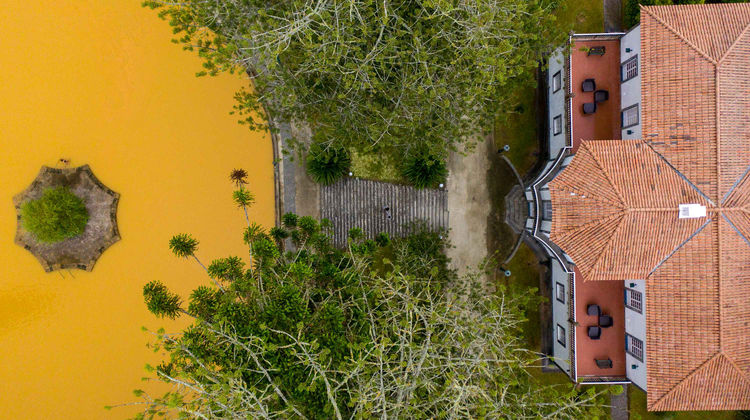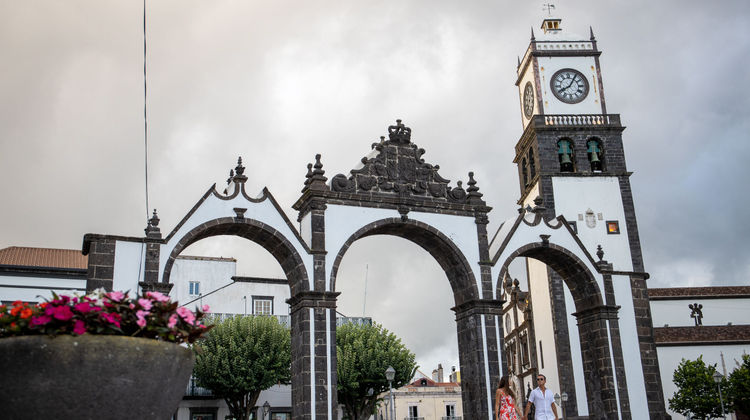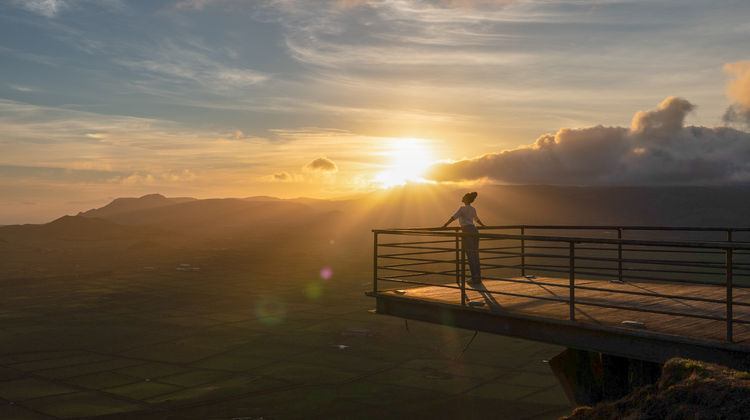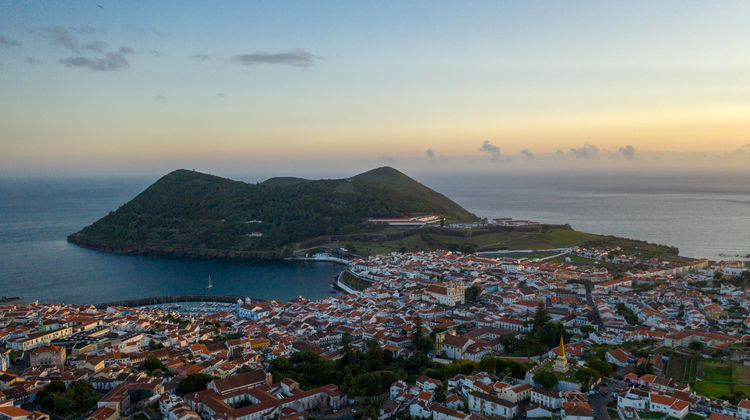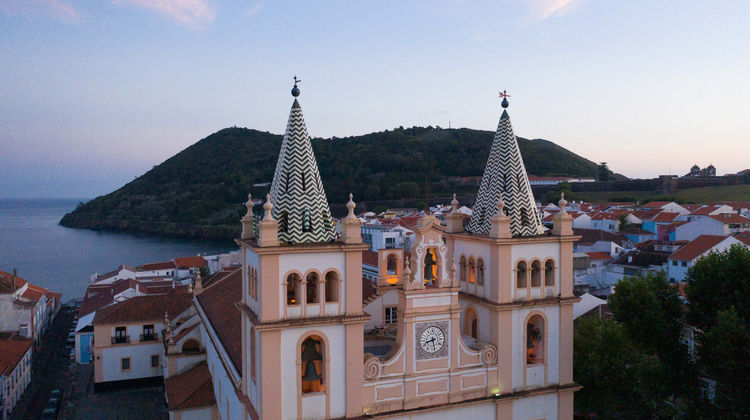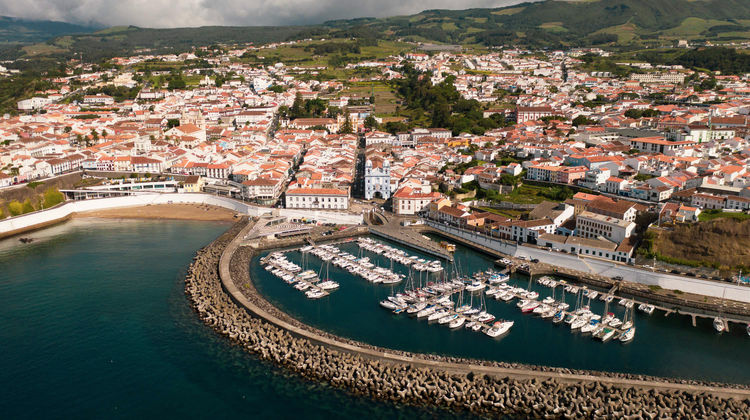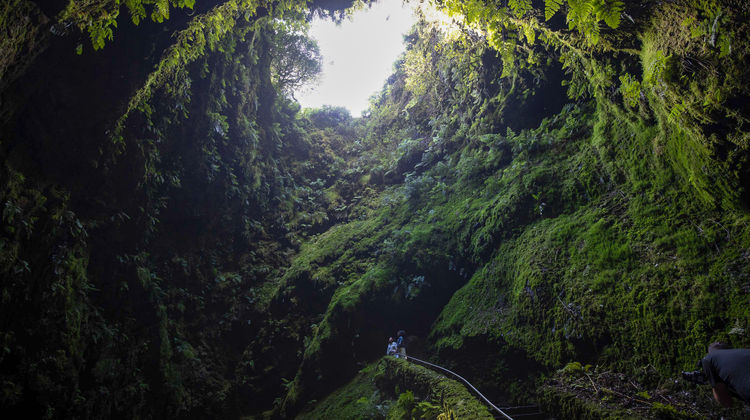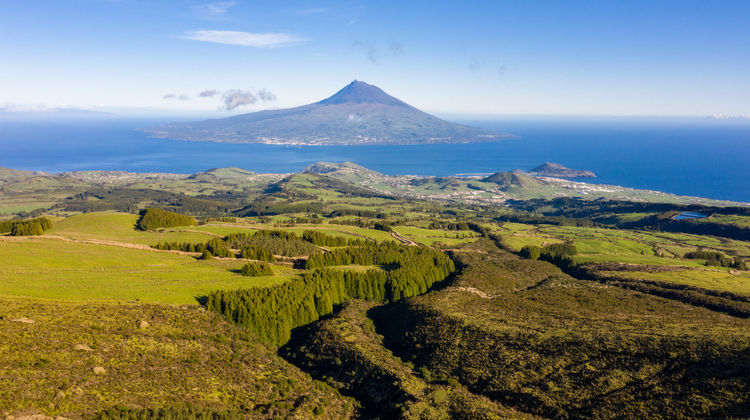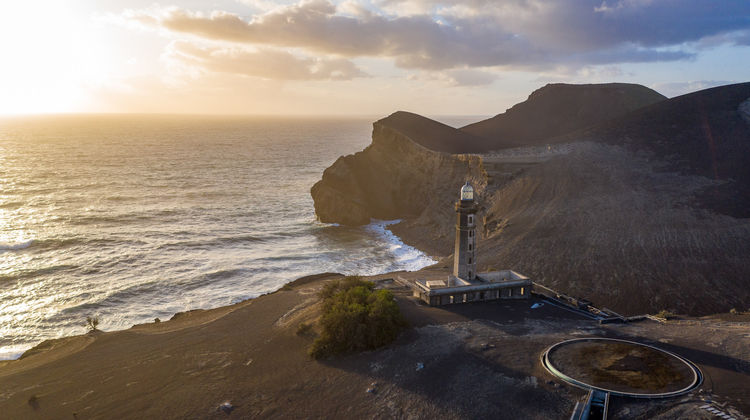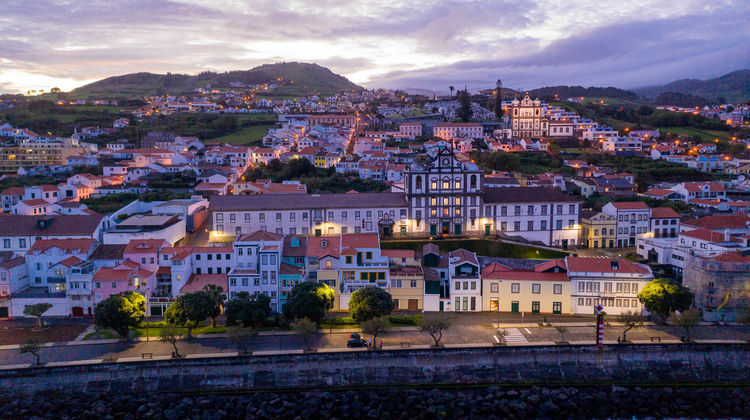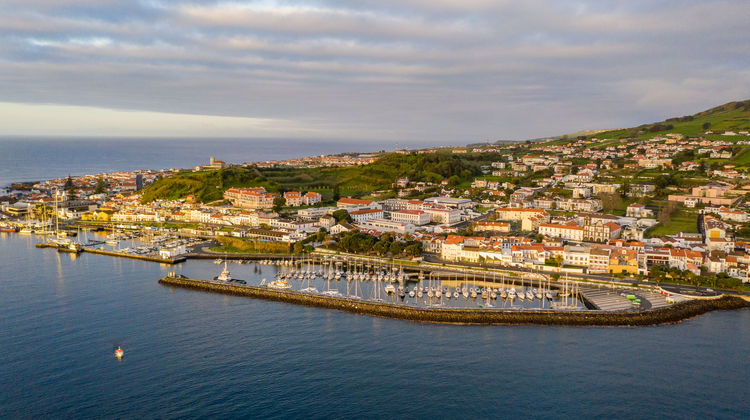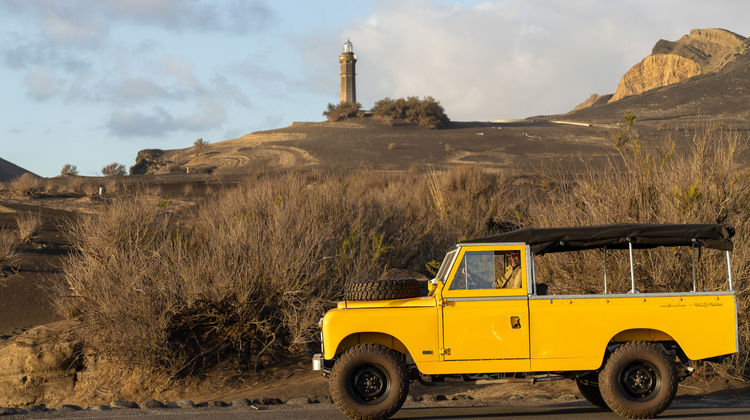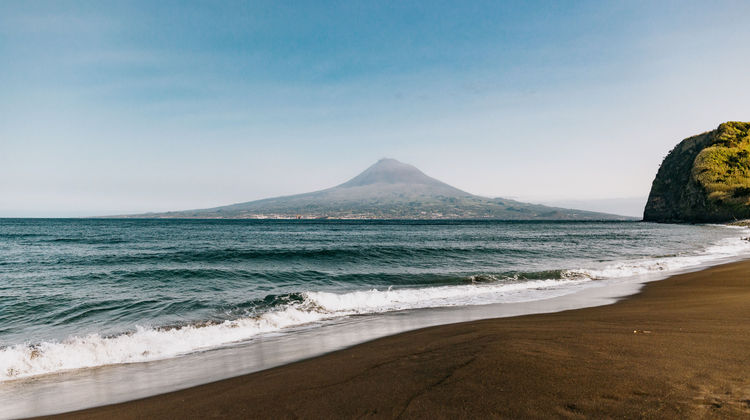 Easy $50 Deposit! For 7-Nights: Discover Terceira, Faial and São Miguel Island.
Book Now, Pay Later! Discover 3 amazing Azores Islands with ease.
What's Included?
All flights and connections
Accommodations for your destinations
Flight: Plane Ticket from Sao Miguel to Terceira
Flight: Plane Ticket from Terceira to Faial
Flight: Plane Ticket from Faial to Sao Miguel
Why we love this deal:
Flexible Reservations: Secure your spot in paradise effortlessly with a hassle-free $50 deposit, giving you peace of mind.
Comfortable & Centrally-Located Accommodations: After a day of exploration, you can unwind in cozy hotels, providing a peaceful haven to relax and prepare for the next day's adventures.
Immerse in Terceira's Unique Traditions: This island invites you to step back in time and savor the rich tapestry of Portuguese culture amidst its charming towns, ancient castles, and UNESCO-listed city (the only one in the Azores).
Visit the World-famous Capelinhos Volcano on Faial Island (the last volcanic eruption of the Azores).
Uncover the Green Island: With lush greenery, pristine lakes, volcanic hot springs, and vibrant flora, São Miguel is a paradise for nature enthusiasts.
*$50 Deposit, 100% Flexible: Your peace of mind is our priority. Rest assured with our 100% refundable option, giving you the flexibility to book with confidence.
* Fully refundable up to 90 days before your departure date. $50 Deposit per person
Gain Exclusive Access to Member-Only Offers When You Join Our Travel Rewards Program
Itinerary
1
Day 1
Arrival in Terceira Island
Welcome to the Azores! For your convenience, we recommend booking airport transfers or securing a rental car, both of which can be arranged during the booking process.
Suggestion for the day:
Take the day to stroll around Angra do Heroísmo UNESCO city streets. While walking in this historical hub, its picturesque and joyful vibe will instantly steal your heart. Surrounded by such beauty and vibrance, you'd never imagine that just 40 years ago, on January 1, 1980, a huge earthquake destroyed a large part of this idyllic enclave, leaving more than 70 locals dead. But true to the Azorean spirit, the Terceirenses did not let this natural disaster destroy them. Instead, they rose from the rubble and immediately started rebuilding, soon creating their own unique island legacy. As they rebuilt, the islanders paid extra attention to Angra do Heroísmo's historical center, carefully preserving the majority of its original architectural features.

Sé Cathedral
Capitães-Generais Palace
Garden Duque de Bragança
Alto da Memória Viewpoint
Misericórdia Church
Prainha Monte Brasil
Duque de Bragança Farmers Market
Day 2
Free Day for Personal Activities (Terceira)
Suggestion for the day:
Full-day Tour Around the Island with Traditional Lunch: Explore the rich culture and history of Terceira on this full-day island tour! See Monte Brasil, Baía da Salga, Igreja de São Sebastião, Miradouro da Serra do Cume & Praia da Vitória. Enjoy an authentic lunch with Alcatra de Carne in a local restaurant before heading to Biscoitos & the West Coast.

Monte Brasil
Serretinha Viewpoint
Praia da Vitória city
Serra do Cume
São Sebastião Church
Algar do Carvão Lava Cave
Furnas do Enxofre
Wine Museum
2
Day 3
Flight to Faial Island
For your convenience, we recommend booking airport transfers or securing a rental car, both of which can be arranged during the booking process.
Suggestion for the day:
Explore Downtown Horta. Stroll around Horta's historical streets and behold the beauty of the old-world architecture of the Azores. Horta, the capital of Faial Island, offers superb views over the neighboring island of Pico from where Mount Pico magnificently stands out. Most of Faial's hotels are located in downtown Horta, so if you choose to stay there you'll be gifted with this incredible view every morning. From the historical buildings in town, we highlight the São Salvador Church and the Nossa Senhora do Rosário Church, easily recognizable by their iconic architectural features.

Peter Café Sport
Porto Pim
Genuíno Restaurant
Monte da Guia
Nossa Senhora da Conceição Viewpoint
Horta's Marine
Day 4
Free Day for Personal Activities (Faial Island)
3
Day 5
Flight to São Miguel Island
For your convenience, we recommend booking airport transfers or securing a rental car, both of which can be arranged during the booking process.
Suggestion for the day:
Take the day to stroll around Ponta Delgada's city streets. Ponta Delgada, the main city, is not only the hub of the island but the capital of the Azores. Ponta Delgada evokes all the charms of Europe with cobbled streets, sidewalk cafes, and a thriving culinary scene.

Portas da Cidade
Louvre Michaelense
Pineapple Plantations
Matriz Church
Day 6
Free Day for Personal Activities (São Miguel Island)
Suggestion for the day:
Visit Lagoa do Fogo & Furnas: Venture to the island's northern expanse, where you'll encounter the untouched charm of the Protected Natural Reserve of Lagoa do Fogo. Relax in the rejuvenating thermal pools of Caldeira Velha, then marvel at the Salto do Cabrito waterfall. Journey to Furnas and immerse yourself in its myriad attractions, from the serene lake and Pico do Ferro Viewpoint to the unique caldeiras and Terra Nostra Park. Relish local flavors like cozido das Furnas and bolos lêvedos, and experience a fusion of nature and culture that's truly Azorean.
Day 7
Free Day for Personal Activities (São Miguel Island)
Suggestions for the day:
Embark on a Whale and Dolphin-watching Experience: The Azores Islands are known for their unparalleled beauty and biodiversity, adored by outdoor adventure enthusiasts and nature lovers alike. But what people may not know is that the Azores is also one of the fastest-growing whale-watching destinations in the world. Located in the Atlantic Ocean between Portugal and North America, the Azores are a permanent home and natural point of passage to more than 20 different types of whale and dolphin species, making the islands one of the world's largest whale sanctuaries.
Moinho do Félix Hiking Trail & Tea Plantations: This magical hiking trail leads to some magical waterfalls located deep in the forests of São Miguel Island. As you traverse through winding trails surrounded by lush vegetation, you will be rewarded with breathtaking views of cascading waterfalls tumbling down into a serene pool below.
Thank you for traveling with us, and we look forward to being your travel companion again in the future!
*The itinerary presented is a suggestion and the length of stay may vary. All tours are suggestions unless specifically stated.
About the Destination:
The Azores Islands, described as 'an unexpected pleasure and a stepping stone into Europe' by the New York Times, offer a pristine and unspoiled destination.
Faial Island
Site of the 1957 volcanic eruption, Faial's Horta city is a historic port with a cosmopolitan charm, known for Peter's Café Sport.
Terceira Island
Angra do Heroísmo, a UNESCO World Heritage Site, boasts historical charm. Visit Praia da Vitória for beautiful beach landscapes and the iconic Serra do Cume viewpoint.
São Miguel Island
The island offers a great array of tourist attractions to choose from, such as great hotels, delicious local restaurants, and expert-guided tours for every preference and budget. And regarding that modern touch we mentioned before, São Miguel has the perfect mix of old-world charm and modern-world comforts and style!
Check out our Azores Travel Guide for more information and tips.
Protect your trip
Travel insurance available in the payment step.
Reward points discount: -$
0
.00
Notice: Estimated price per person based on 2 adults in a double room.
Need help booking?
Mention the Ref. #10097 and let us know your questions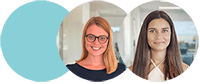 Request to Customize This Package
Azores Getaways is a member of ASTA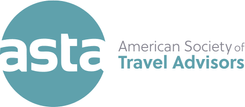 Protect your trip
Travel insurance available in the payment step.
Continue in another device
Trust the Local Experts
Hassle-free Experience
Full Support
Save Time & Money
Frequently Asked Questions
Contact us
Have questions?
Contact our Support Team
Every day:
09:00 AM
to
01:00 AM
For ONLY $50: 3 Islands Escape
Unlock a World of Exclusive Perks
Unlock a world of privileges with our Travel Rewards Program. Sign up and instantly enjoy.