Lisbon & The Azores: Terceira, Faial & Pico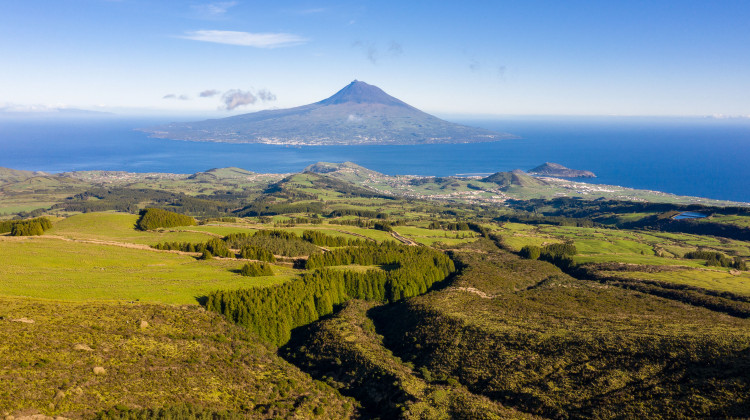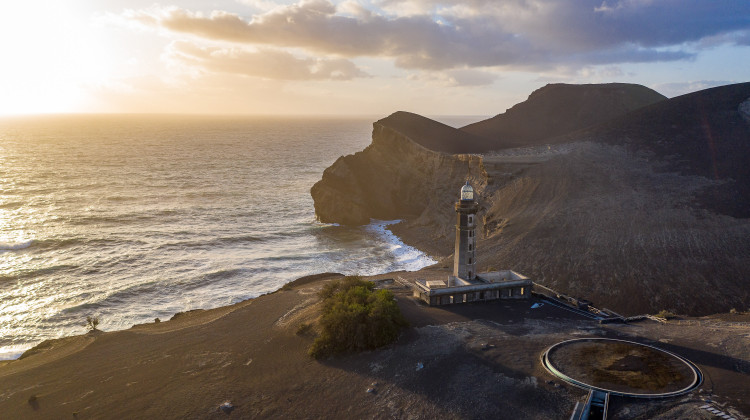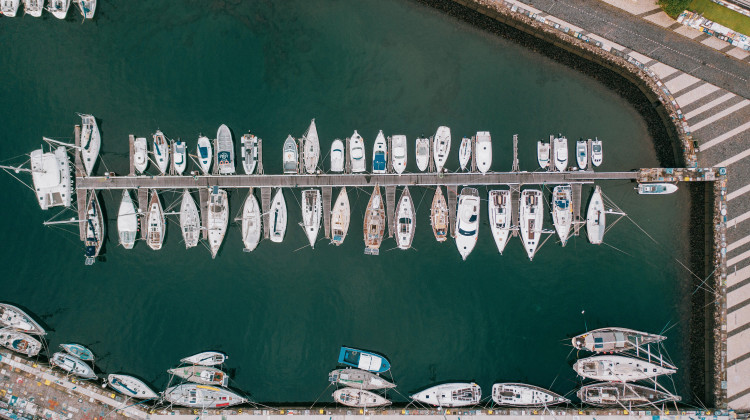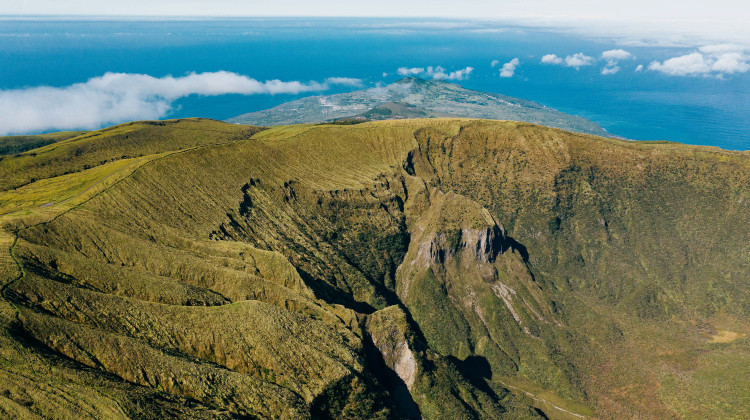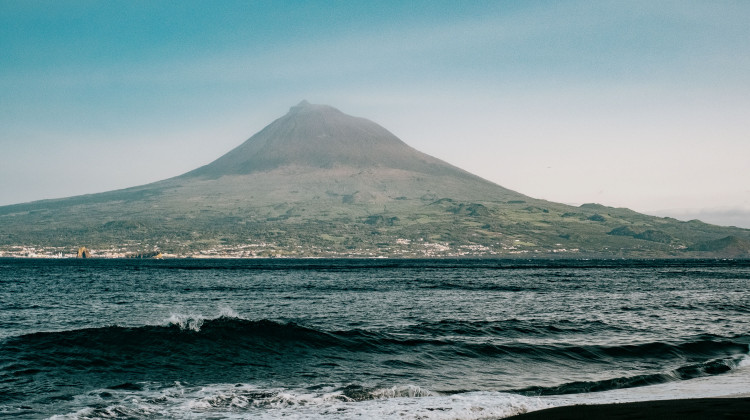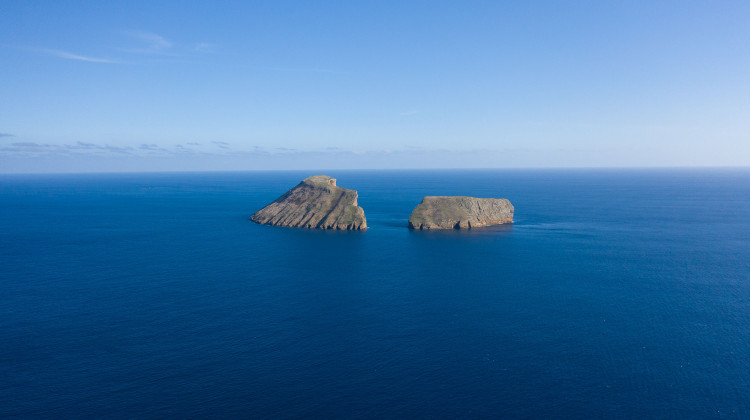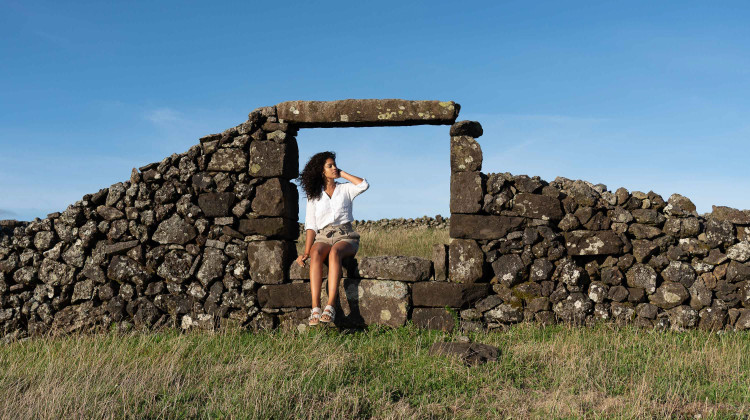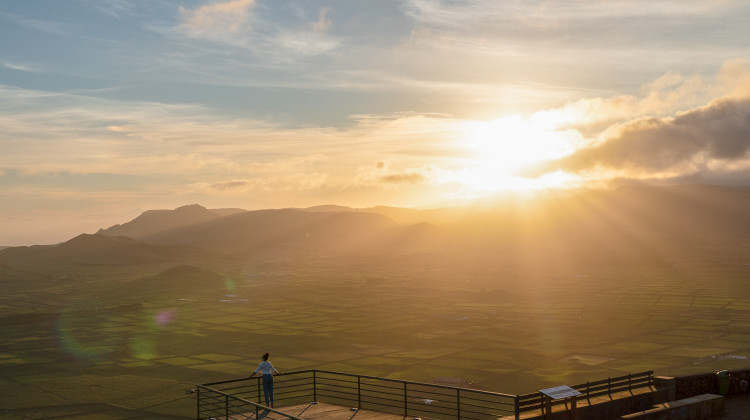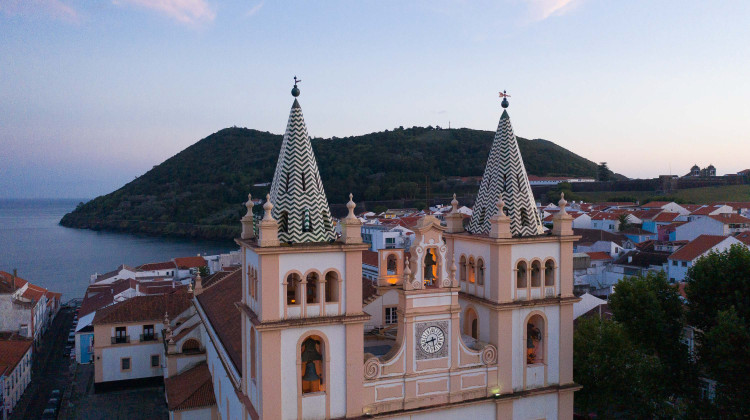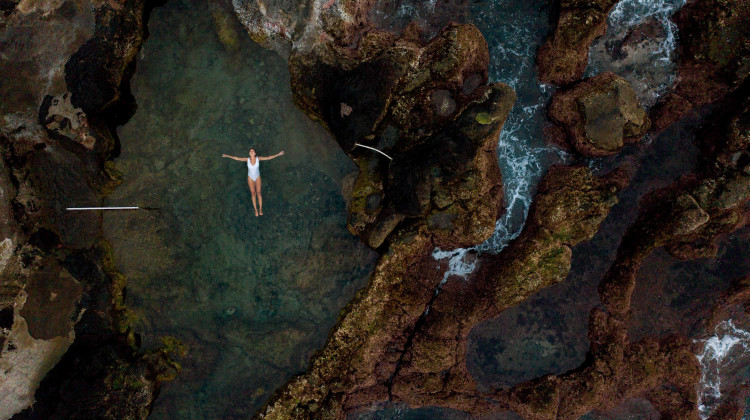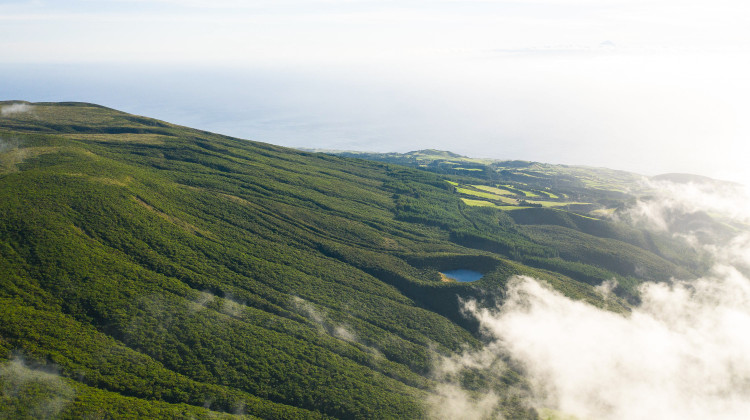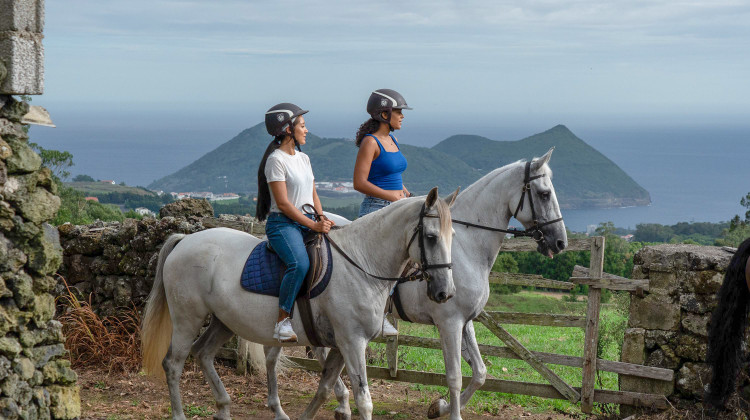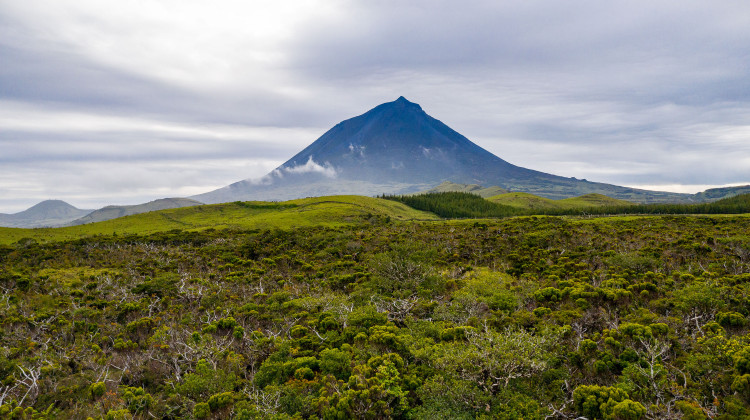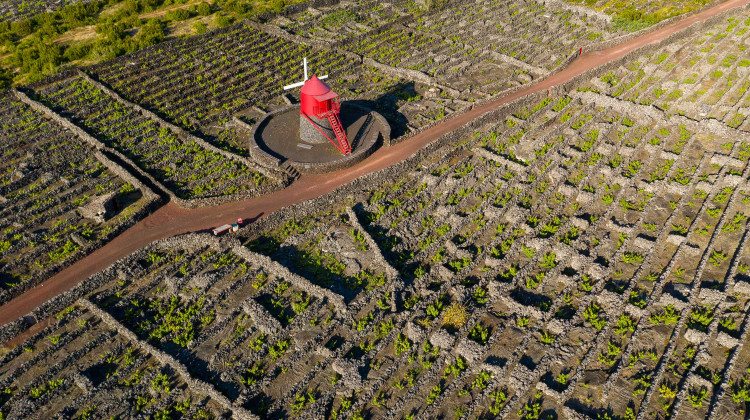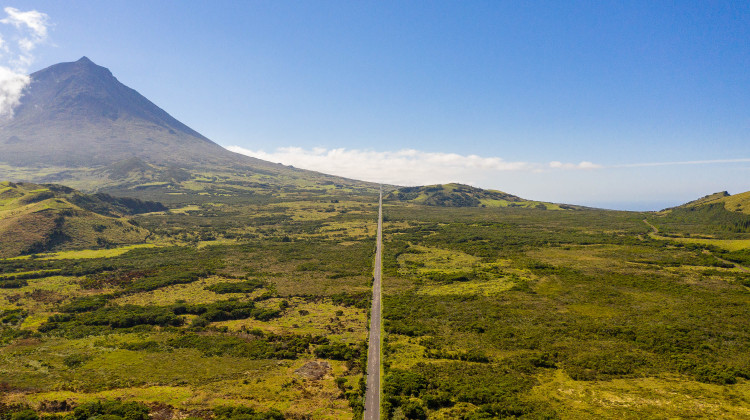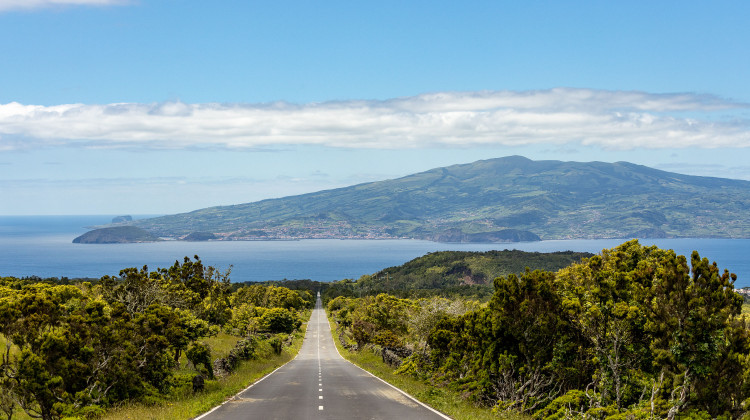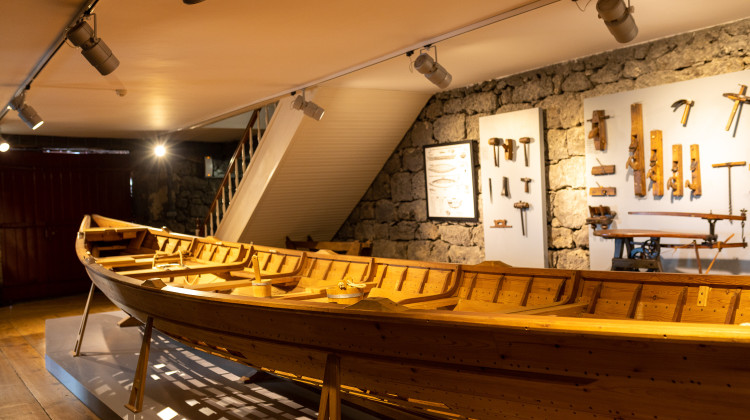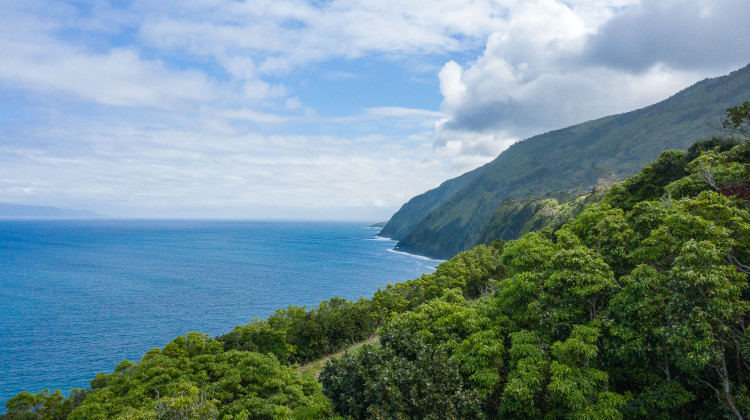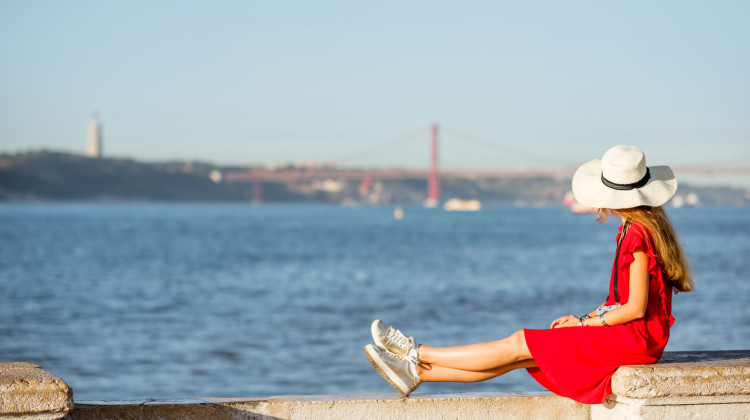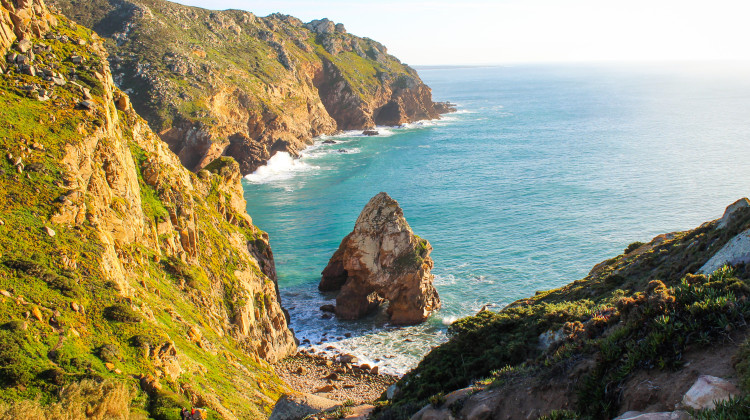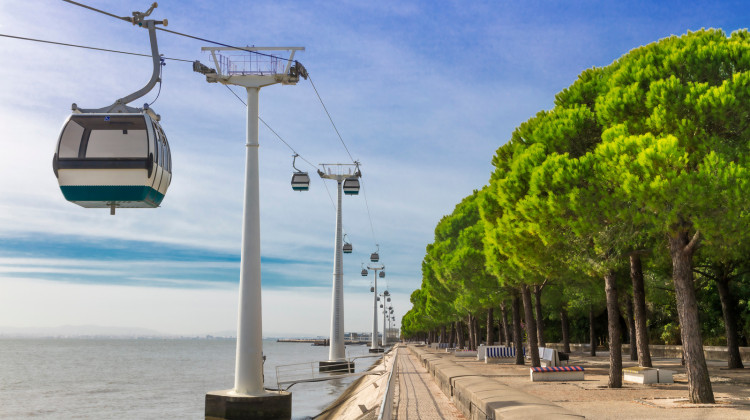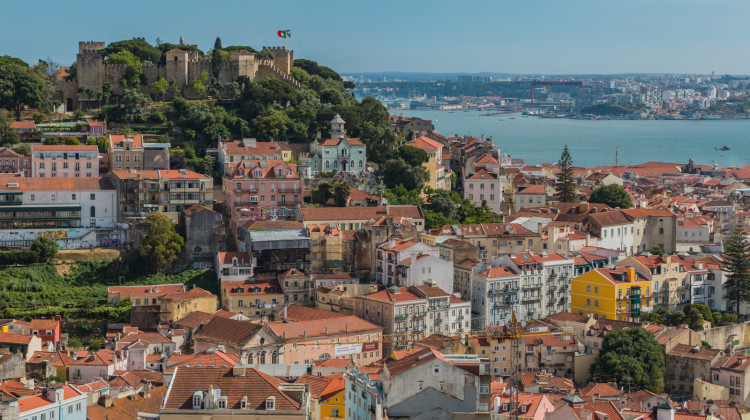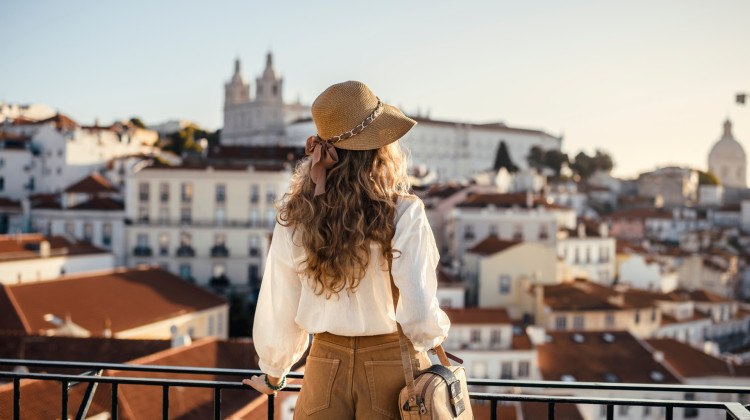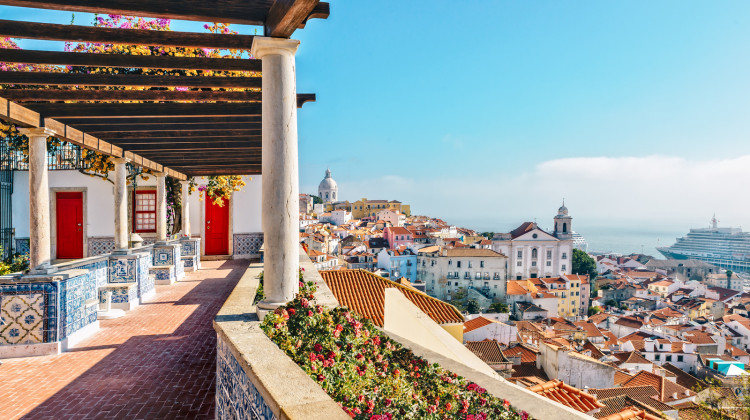 Combine 3 Islands of the Central Group of the Azores with lively Lisbon.
Portugal is a country of true beauty and culture - come explore its majestic levels of history!
What's Included?
All flights and connections
Accommodations for your destinations
Van Tours: Pico Excursion - Full Day (Departure from Horta)
Why we love this deal:
This travel package to Lisbon and the Azores Islands is a dream come true!
Start your adventure in Terceira, the perfect place to explore Portugal's unique culture, history, and traditions. The city of Angra do Heroísmo is a UNESCO World Heritage Site with a wealth of cultural sites including churches, monasteries, and fortresses that date back centuries.
Next, Faial is home to the world-famous Capelinhos Volcano (the last volcanic eruption of the Azores). Here you'll find a slower pace of life perfect for unwinding and taking in all the beauty that surrounds you. Additionally, enjoy a guided day trip from Faial to Pico Island (ferry tickets, a local guide, and lunch are included).
Finally, end your journey in Lisbon — Portugal's historic capital city showcasing stunning architecture and numerous attractions such as the São Jorge Castle, the Santa Justa lift, the Cristo Rei, the Almafa viewpoint, and much more.
Customizable: Add more nights to your stay, a rental car or even local excursions!
Gain Exclusive Access to Member-Only Offers When You Join Our Travel Rewards Program
Itinerary
1
Day 1
Arrival in Terceira & Transfer to the Hotel
Suggestion for the day:
Take the day to stroll around Angra do Heroísmo UNESCO city streets. Make sure to include on your list: Sé Cathedral, Capitães-Generals Palace, Garden Duque de Bragança, Alto da Memória Viewpoint, Misericórdia Church, Angra do Heroísmo Archeological Underwater Park, Prainha, Monte Brasil, Duque de Bragança Farmers Market, Silveira Natural Pools.
Or book our Angra do Heroísmo City Tour here.
Day 2
Free Day for Personal Activities
Suggestions for the day:
Visit the Biscoitos natural swimming pools and the Biscoitos Wine Museum. Next, move on to Praia da Vitória and don't skip a nice walk on its calm-water beaches, along with the Facho Viewpoint and the Império da Caridade. We highly recommend that you head to Serra do Cume for sunset (it is even more magical at this time of the day).
Or book our full-day guided tour around the island here (and discover this and much more with the help of a certified local guide).
Day 3
Free Day for Personal Activities
Suggestions for the day:
Take this day to do something unique: get inside a volcano! Make sure you don't skip a visit to Gruta do Natal, Furnas do Enxofre, and last but not least, the famous Algar do Carvão! Descend 90 m (300 ft) down into one of the only volcanoes in the world that you can actually enter and explore! Algar do Carvão is an ancient lava tube and volcanic chimney that was formed approximately 3,200 years ago, making it quite a sight to behold.
2
Day 4
Flight to Faial & Transfer to the Hotel
Transfer from your hotel in Terceira to the airport is included.
Suggestion for the day:
Explore Downtown Horta. Stroll around Horta's historical streets and behold the beauty of the old-world architecture of the Azores. Horta, the capital of Faial Island, offers superb views over the neighboring island of Pico from where Mount Pico magnificently stands out. Most of Faial's hotels are located in downtown Horta, so if you choose to stay there you'll be gifted with this incredible view every morning. From the historical buildings in town, we highlight the São Salvador Church and the Nossa Senhora do Rosário Church, easily recognizable by their iconic architectural features.
Highlights:
Peter Café Sport
Porto Pim
Genuíno Restaurant
Monte da Guia
Nossa Senhora da Conceição Viewpoint
Horta's Marina
Day 5
Day Trip to Pico Island (Included)
Begin your journey from Madalena and explore the beautiful Sanctuary of "Bom Jesus Milagroso" in São Mateus parish. Discover traditional crafts such as intricate lace pieces and embroidery made out of fish scales, whalebone, teeth - marvel at the impressive Pico Island cheese produced by local farmers! Enjoy a delicious lunch with typical dishes only found on this island. Journey up to Lajes do Pico which is also known as "Vila Baleeira" continuing around the north side before taking in views over Captain's Lagoon near São Roque. See lava fields like you've never seen them before with Mistério das Bandieras then finish off visiting 'Cachorro dos Arcos', rock formations punctured through tunnels & caves that will take your breath away! Return back home to Madalena at 17:30 pm after an unforgettable day touring Pico Island!
Includes:
FERRY TICKETS
Transport
Local Guide
Lunch
Day 6
Free Day for Personal Activities
Suggestion for the day:
Take the Day to Explore Faial's Volcanic Landscapes
Can't Miss:
Capelinhos Volcano
Caldeira do Faial
Ribeirinha
3
Day 7
Transfer to the Airport & Flight to Lisbon
Transfer from your hotel in Faial to Lisbon is included.
Suggestion for the day:
Stroll around Lisbon's city streets. Visit the Chiado, Baixa, Belém, and Bairro Alto districts (Bairro Alto is known for its nightlife scene).
Can't Miss:
São Roque church
São Pedro de Alcântara garden
Ruins of Carmo church
Santa Catarina viewpoint
Luís de Camões Square
Torre de Belém
Mosteiro dos Jerónimos
Pastéis de Belém
Augusta street
Terreiro do Paço
Santa Justa lift
Suggestion for dinner: Lisbon Fado Night With Dinner
Day 8
Free Day for Personal Activities
Suggestion for the day:
Visit Sintra: Historically known as being the illustrious home to Portugal's most storied monarchs, the town of Sintra is not only historically relevant, but aesthetically speaking, it is a true marvel of magnificence and romantic beauty. This dream destination is also known as being filled with heavenly mansions tucked among rolling green hillsides, and fantastical castles that make you feel as if you have stepped into an actual real-life fairytale, including must-see marvels of the Palácio Nacional de Sintra, Palácio da Pena, Quinta da Regaleira, the Castelo dos Mouros, and the Palácio de Monserrate.
Can't Miss:
Pena National Palace
Local pastries (travesseiros de Sintra)
Ginginha (local liquor)
Pena Palace
Quinta da Regaleira
Monserrate Palace
Moorish Castle
Old-Town
Book here your Sintra Guided Tour.
Day 9
Free Day for Personal Activities
Suggestion for the day:
We suggest taking a stroll around downtown Évora.
Highlights:
Capela dos Ossos
Évora Cathedral
The Roman Temple of Évora
Diana's Garden
Évora's Winding Streets
Évora University.
We also suggest taking some time for a wine-tasting experience. Or book here your Évora guided tour.
Day 10
Return Flight Home
*Itinerary presented is a suggestion and the length of stay may vary. All tours are suggestions unless specifically stated.
Flexibility

Policy
No Amendment Fees on Our End
We don't charge for our work in changing the initial itinerary.
Full flexibility on Land Arrangements
Change the initial itinerary or cancel your land arrangements for any reason until 14 days before the trip, without penalty*.
Support 7 Days a Week
Our experienced travel agents are are available 7 days a week (16 hours per day) to help with any questions.
About the Destinations:
Lisbon
Lisbon, the cosmopolitan capital of Portugal and Europe's second-oldest capital (after Athens), has now become the new "it" destination for tourists visiting Europe. This is "The City of the Sea", "The City of the Explorers", once home to the world's greatest explorers like Vasco da Gama, Magellan and Prince Henry the Navigator. Lisbon is also the first true world city, the capital of an empire spreading over all continents, from South America (Brazil) to Asia (Macao, China; Goa, India).
Terceira Island
Terceira is the perfect Azores Island for those seeking a relaxing but active vacation, with outdoor adventures galore never more than a 20-minute drive away. Terceira Island is also home to the Azores' most iconic patchwork landscapes -- gorgeous scenery reminiscent of the Irish and Icelandic countryside -- and to one of the only lava tubes in the world that you can actually visit and see up close. Terceira Island is also home to the only official UNESCO city in the Azores Islands, Angra do Heroísmo! This charming city is the most picturesque and beautiful one in all of the Azores. Other famous sights that are must-sees are Monte Brasil, Serra do Cume, and Lagoa das Patas, just to name a few. But there are so many more you won't want to miss!
Faial Island
Faial Island is also the site of the most recent volcanic eruption in the Azores, which took place along the coast of Capelinhos village in 1957 and almost completely buried the nearby lighthouse. Many people lost their homes and livelihoods as a result of the eruption, a dire situation that prompted the Azorean Refugee Act to be signed in 1958 by JFK, authorizing the emigration of those affected. Simply put: The Capelinhos volcano left behind one of the most emblematic landscapes in the whole world! Most famous as a port, Faial historically has been (and remains to this day) a popular stopping point for sailors crossing the Atlantic. The island's main city, Horta, although small, has a modern, cosmopolitan feel, with travelers from all over the globe gathering at the restaurants and bars along the harbor to swap stories and take in stunning views of Pico Island across the bay.
Pico Island
Also to look forward to is a visit to the UNESCO-protected vineyards of Pico Island. You can also climb the highest mountain in Portugal or simply admire its grandeur from different spots on the island. Visit the interesting Whaling Museum and learn about the island's rich history and past whale-hunting traditions. Taste the island´s exquisite local wines and varied liqueurs.
Protect your trip
Travel insurance available in the payment step.
Reward points discount: -$
0
.00
Notice: Estimated price per person based on 2 adults in a double room.
Need help booking?
Mention the Ref. #5500 and let us know your questions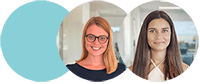 Request to Customize This Package
Azores Getaways is a member of ASTA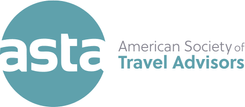 Protect your trip
Travel insurance available in the payment step.
Continue in another device
Trust the Local Experts
Hassle-free Experience
Full Support
Save Time & Money
Frequently Asked Questions
Contact us
Have questions?
Contact our Support Team
Every day:
09:00 AM
to
01:00 AM
Lisbon & The Azores: Terceira, Faial & Pico
Unlock a World of Exclusive Perks
Unlock a world of privileges with our Travel Rewards Program. Sign up and instantly enjoy.