The Azores | Terceira Fly & Drive
We invite you to a fun vacation on Terceira Island!
Terceira Island, known for its lush green landscape, rolling hills, and vibrant culture, offers plenty of activities for those looking for a truly memorable experience!
What's Included?
All flights and connections
Accommodation for your destination
Why we love this deal:
For starters, this incredible travel package offers an unbeatable opportunity to explore the unique beauty of Terceira Island in the Azores.
From its stunning natural landscapes—including volcanic craters, black sand beaches, and lush green hills—to its vibrant culture, Terceira is a destination that simply can't be missed.
With our rental car included in the package, you'll enjoy even greater freedom to explore all that the island has to offer. From the Algar do Carvão to the Biscoitos Wine Museum, make sure you don't skip anything!
Customizable: Add more nights to your stay or even local excursions!
Itinerary
1
Day 1
Arrival in Terceira Island
We recommend booking airport transfers or reserving a rental car and adding an early check-in.
Suggestion for the day:
Take the day to explore your hotel and enjoy its facilities!
Day 2
Free Day for Personal Activities
Suggestion for the day:
Take the day to stroll around Angra do Heroísmo UNESCO city streets
Can't Miss:
Sé Cathedral

Capitães-Generais Palace

Garden Duque de Bragança

Alto da Memória Viewpoint

Misericórdia Church

Angra do Heroísmo Archeological Underwater Park (book

here

your boat tour)

Prainha

Monte Brasil

Duque de Bragança Farmers Market

Silveira Natural Pools.
Book here a Full-Day Tour in the top stunning places on Terceira Island
Day 3
Free Day for Personal Activities
Suggestion for the day:
Visit the Biscoitos natural swimming pools and the Biscoitos Wine Museum. Next, move on to Praia da Vitória, and don't skip a nice walk on its calm-water beaches, along with the Facho Viewpoint and the Império da Caridade. We highly recommend that you head to Serra do Cume for sunset (it is even more magical at this time of the day).
Day 4
Free Day for Personal Activities
Suggestion for the day:
Take this day as an opportunity to do something unique: get inside a volcano! Make sure you don't skip a visit to Gruta do Natal, Furnas do Enxofre, and last but not least, the famous Algar do Carvão! Descend 90 m (300 ft) down into one of the only volcanoes in the world that you can actually enter and explore! Algar do Carvão is an ancient lava tube and volcanic chimney that was formed approximately 3,200 years ago, making it quite a sight to behold. For the ultimate geo-tourism itinerary make sure you don't skip a visit to Gruta do Natal and Furnas do Enxofre.
Book here your Terceira Volcanoes Experience.
Day 5
Free Day for Personal Activities
Suggestion for the day:
The Azores Islands are an epicurean delight for foodies. The archipelago's many unique microclimates, abundant water supply, and volcanic nature of the islands make it possible to offer a large variety of delicious dishes. Based on a rich and hearty, peasant style of cooking, Azorean cuisine is so scrumptious, it will leave you asking for seconds.
Recommended Experiences:
Day 6
Free Day for Personal Activities
Suggestion for the day:
The Arts & Crafts Experience is a unique tour dedicated to traditional arts and crafts. Visitors will be able to learn about and experience the beauty of local craftsmanship while creating their own unique memory of the journey.
The tour starts with a visit to the Pottery of São Bento. Not only will visitors be able to observe beautiful pieces produced locally, but also witness firsthand how clay is transformed into the iconic 'pot' used for cooking the regional favorite beef stew Alcatra.
From there, visitors can explore with more detail the time-honored art of Azorean embroidery – a practice that not only serves as an income source but has also been deeply embedded in cultural tradition since ancient times. Here one can admire intricate works of art and appreciate the extraordinary skill and patience involved in these intricate handiworks.
To conclude the experience, guests are invited to a small ceramic unit where they can paint their own tile that they can take back home as a great souvenir from their trip. Here they will get to observe first-hand how careful craftsmanship and passionate enthusiasm are combined with traditional techniques to bring life to each ceramic piece created by local artisans.
Overall, this is an amazing opportunity for travelers seeking an immersive cultural experience visiting some of Portugal's most renowned artisan workshops - such as pottery, embroidery, and ceramics - and being able to appreciate not only the creative process but also learning about its history and culture. An unforgettable adventure that's sure to create lifelong memories!
Book here a thematic Arts & Crafts Tour!
*itinerary presented is a suggestion and the length of stay may vary. All tours are suggestions unless clearly stated.
Flexibility

Policy
No Amendment Fees on Our End
We don't charge for our work in changing the initial itinerary.
Full flexibility on Land Arrangements
Change the initial itinerary or cancel your land arrangements for any reason until 14 days before the trip, without penalty.
Support 7 Days a Week
Our experienced travel agents are are available 7 days a week (16 hours per day) to help with any questions.
About the Destination:
If you're looking to explore the beauty of Terceira Island in the Azores, then renting a car is a great way to get around. With its stunning volcanic landscape and charming villages, there is so much to see and do.
Start by exploring Angra do Heroísmo, a UNESCO World Heritage Site and one of the oldest Portuguese cities in the world. Here you can admire its spectacular fortresses and learn about its rich history at the Museu de Angra do Heroísmo. Then head up to Monte Brasil, an extinct volcano that overlooks the city with a magnificent view. Travel along the winding roads of Biscoitos and visit Algar do Carvão, an underground lava cave with fantastic stalactites and stalagmites. Next make your way to Praia da Vitória, where you can soak up some sun on its golden beaches. Of course, no visit to Terceira Island would be complete without indulging in some local delicacies such as alcatra and queijadas da Dona Amélia. With its beautiful landscapes, cultural attractions, and delicious food, there are plenty of ways to spend an unforgettable week on Terceira Island in the Azores!
Protect your trip
Travel insurance available in the payment step.
Notice: Estimated price per person based on 2 adults in a double room.
Reward points discount: -$
0
.00
Request to customize this deal
Need help booking?
Mention the Ref. #6069 and let us know your questions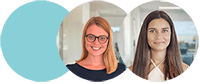 reach us on WhatsApp
Protect your trip
Travel insurance available in the payment step.
Continue in another device
Trust the Local Experts
Hassle-free Experience
Full Support
Save Time & Money
Frequently Asked Questions
Contact us
Have questions?
Contact our Support Team
Monday to Friday:
08:00 AM
to
03:00 AM
Weekends and Holidays:
08:00 AM
to
12:00 AM
The Azores | Terceira Fly & Drive
Earn $500*
towards your next trip
Join our Travel Rewards program and receive $500 just for signing up! As a Travel Rewards Member, you'll receive exclusive offers and early access to special deals and sales.