For ONLY $50: The Azores Guided Adventure
Easy $50 Deposit! For 7-Nights: Enjoy iconic adventures with 4 unforgettable tours.
Secure your São Miguel escorted getaway today with an easy $50 deposit!
What's Included?
Accommodation for your destination
Special Offer: Best of São Miguel (4 Guided Tours & 2 Lunches)
Why we love this deal:
Flexible Reservations: Secure your spot in paradise effortlessly with a hassle-free $50 deposit, giving you peace of mind.
Small Group Experience: The intimate group size allows for a more personalized experience, ensuring you receive attentive service and can fully immerse yourself in the island's wonders. (7-Nights)
Unique Island Exploration (with 4 amazing curated tours): Immerse yourself in the secrets of Ponta Delgada during a city tour, embark on a whale and dolphin watching excursion, marvel at the captivating landscapes of Sete Cidades and Lagoa do Fogo, and relax in the geothermal wonders of Furnas.
Comfortable & Centrally-Located Accommodations: After a day of exploration, you can unwind in cozy hotels, providing a peaceful haven to relax and prepare for the next day's adventures.
Culinary Experiences Included (2 lunches + 7 breakfasts): Savor two traditional lunches, including the renowned Cozido das Furnas, a mouthwatering slow-cooked dish prepared by a volcano. Fuel your days with a delectable daily breakfast served at your hotel.
*$50 Deposit, 100% Flexible: Your peace of mind is our priority. Rest assured with our 100% refundable option, giving you the flexibility to book with confidence.
* Fully refundable up to 90 days before your departure date. $50 Deposit per person
Gain Exclusive Access to Member-Only Offers When You Join Our Travel Rewards Program
Itinerary
1
Day 1
Saturday: Arrival in São Miguel Island
Enjoy included airport transfers for your arrival and departure. For your comfort, consider booking an early check-in in advance.
Suggestion for the day:
Take some time to explore your hotel, facilities, and surrounding areas.
Day 2
Sunday: Ponta Delgada City Tour (Included)
09:30AM - 12:00PM: Ponta Delgada City Tour
This tour takes place in what is considered the "capital" of São Miguel Island – the city of Ponta Delgada. During this tour, we will discover the main historical, cultural, and noteworthy sites of this wonderful city.
Highlights of this tour include:
Old churches and convents
Monument of Portas da Cidade
Pineapple plantations (* if not possible during the City Tour, this visit will take place during the Full-Day Tour of Sete Cidades & Lagoa do Fogo)
Historical Beautiful gardens
São Brás Fortress and São Francisco square
Day 3
Monday: Sete Cidades & Lagoa do Fogo Tour (Included)
9AM - 5PM: Sete Cidades & Lagoa do Fogo Tour
A full-day tour that takes you to the two most famous lagoons of São Miguel Island.
Sete Cidades: One of the 7 Natural Wonders of Portugal, this show-stopping, lake-filled crater has become one of the signature and most famous images of the Azores. There are (amazingly) 11 lakes in total scattered around Sete Cidades, but they can only be seen from certain angles from the various miradouros (viewpoints in Portuguese) in the area.
Lagoa do Fogo: Lagoa do Fogo, which translates roughly into "Lagoon of Fire", is a crater lake located at the center of São Miguel Island. This protected nature reserve sits tucked away atop the impressive Pico da Barrosa, far above the whir, hum, and hurry of civilization below.
Highlights of this tour include:
Pineapple plantations (* if already visited during the City Tour, it will be substituted for a different point of interest)

Escalvado viewpoint (offering a magical view to Mosteiros)

Sete Cidades parish

Santiago lagoon

Vista do Rei viewpoint (overlooking the most famous lagoons of Sete Cidades)

Pico do Carvão

Lunch at a local restaurant

Local ceramics factory (Cerâmica Vieira)

Lagoa do Fogo viewpoint

Ribeira Grande city center, with a visit to the local liquor shop
Day 4
Tuesday: Furnas Tour & Hot Springs (Included)
9AM - 5PM: Furnas & Hot Springs Tour
Furnas Valley is famous worldwide for its bubbling caldeiras and hot springs, where visitors can relax while soaking in a thermal bath any time of year, but this mystical volcanic valley is full of many more interesting surprises.
Highlights of this tour include:
Vila Franca do Campo (offering a viewpoint to the iconic islet)

Furnas Lake (here, learn how the famous "cozido" dish is cooked underground by heat from the actual volcanic vents!)

Furnas parish (you will have free time to bathe in the thermal waters here, or visit the Terra Nostra Garden)

Cozido lunch

Visit Furnas "calderas" to see the volcanic activity

Pico do Ferro viewpoint

Tea Factory

Santa Iria Viewpoint
Please note: Terra Nostra Park and/or Dona Beija entrance fees (8€-10€ each) are not included. Also, it is advised that you bring dark-colored bathing suits, an old towel, and a change of clothes (bathing in the thermal waters is known to stain fabrics). And blondes who dye their hair are cautioned to close pay attention as well, as the waters here contain iron and can stain hair the lighter hair pigments.
Day 5
Wednesday: Whale Watching Experience (Included)
08:30AM - 12:30PM: Whale & Dolphin Watching Excursion
Take the opportunity to observe some of the dozens of cetacean species that are usually seen in the Azores. While nature is indeed wild, and offers no guarantees, whales and dolphins are regularly seen during our half-day tours. During this tour, you will have the opportunity to observe turtles, birds, and other marine species. Before you embark on the boat trip, expert biologists hold a small informative talk to explain which cetacean species can be observed, the safety measures and protocols for behavior on board – including how we respect animals and what the rules for observation at sea are. You will even learn some fascinating historical facts.
Day 6
Thursday: Free Day for Personal Activities
Suggestion for the day:
Azorean & Portuguese Gin Masterclass:

The Azores may be a tiny archipelago in the middle of the Atlantic Ocean, but that hasn't stopped it from producing several excellent gins. Botanicals and ingredients grown on the islands are also used in several gins made in mainland Portugal. Baleia, which means "Whale" in English, is one of the gins you will try and is created by your host and gin curator here at the Solar Branco Eco Estate, Ali Bullock.
Day 7
Friday: Free Day for Personal Activities
Suggestion for the day:
Sanguinho Salto do Prego Waterfall + Furnas: We start this tour by going to a beautiful view called "Salto do Cavalo" where we can overlook Furnas and Povoação. Then we visit Povoação village - the oldest on the Island - and then we go to Faial da Terra, where the trail starts. This is a beautiful hike inside a valley, once attacked several times by pirates and you will get to see a hidden small village "camouflaged" in the beautiful nature. During this hiking trail, you will also get the chance to see and/or swim on a breathtaking natural waterfall. After the hike, we will go to Furnas where you can relax and bathe in the hot springs (entrance fee not included - from 8€ to 10€ per person).
Day 8
Saturday: Return flight home
Wishing you a safe and cozy flight back, and looking forward to exploring more adventures with you in the near future!
*Itinerary presented is a suggestion and the length of stay may vary. All tours are suggestions unless specifically stated.
About the Destination:
São Miguel Island, known as "The Green Island," is a captivating destination that promises an unforgettable experience for any traveler. The island boasts a diverse range of natural wonders, making it a paradise for outdoor enthusiasts. Hike along scenic trails that lead to breathtaking viewpoints overlooking volcanic lakes, such as Lagoa das Sete Cidades with its dramatic twin lakes, one green and the other blue.
Delve into the rich Azorean culture by visiting charming towns like Ponta Delgada, the capital of the island. Discover its historic center with elegant architecture, lively local market, and iconic landmarks such as the Portas da Cidade. Indulge in the island's culinary delights, from traditional dishes like Cozido das Furnas, slow-cooked using the natural geothermal heat, to fresh seafood and locally grown pineapple.
With easy accessibility from the US, São Miguel Island is an ideal destination for travelers seeking a unique blend of natural beauty, cultural immersion, and enchanting experiences. Get ready to be captivated by vibrant landscapes and rich heritage on São Miguel!
Protect your trip
Travel insurance available in the payment step.
Reward points discount: -$
0
.00
Notice: Estimated price per person based on 2 adults in a double room.
Need help booking?
Mention the Ref. #10098 and let us know your questions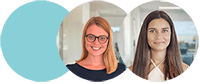 Request to Customize This Package
Azores Getaways is a member of ASTA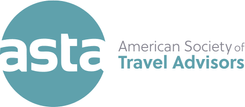 Protect your trip
Travel insurance available in the payment step.
Continue in another device
Trust the Local Experts
Hassle-free Experience
Full Support
Save Time & Money
Frequently Asked Questions
Contact us
Have questions?
Contact our Support Team
Every day:
09:00 AM
to
01:00 AM
For ONLY $50: The Azores Guided Adventure
Unlock a World of Exclusive Perks
Unlock a world of privileges with our Travel Rewards Program. Sign up and instantly enjoy.