The Azores | Budget Friendly Summer
Uncover the magic of Summer in São Miguel Island.
This summer, come explore the island of São Miguel and uncover its hidden gems without breaking the bank!
What's Included?
All flights and connections
Accommodation for your destination
Why we love this deal:
Summer in the Azores is an absolutely stunning experience. Temperatures range from a pleasant mid-70s Fahrenheit during the day to a chillier mid-60s at night.
The air is filled with the fragrances of hydrangeas, freshly cut grass, and salty ocean breezes. The beaches are clean and inviting, with crystal-clear waters perfect for swimming or snorkeling. Summer is also a great time for getting out on the water and exploring by kayak or boat, or for taking part in some of the local festivals and celebrations occurring throughout July and August.
Save time and money with this travel package. We're sure you'll enjoy exploring this stunning location, with its diverse landscape ranging from lush green forests and volcanic lakes to stunning black sand beaches and natural swimming pools tucked along the coast.
A customizable itinerary! Add more nights to your stay, local excursions, or even a car rental.
Pssssst:
Upgrade to a GRAND SUMMER EXPERIENCE! Enjoy the convenience of a rental car and a cozy beach or nature hotel as you enjoy two unforgettable summerish tours.
Itinerary
1
Day 1
Arrival in São Miguel Island
We recommend booking airport transfers or reserving a rental car (both available during the booking process).
Suggestion for the day:
Take the day to stroll around Ponta Delgada's city streets. Ponta Delgada, the main city, is not only the hub of the island but the capital of the Azores. Ponta Delgada evokes all the charms of Europe with cobbled streets, sidewalk cafes, and a thriving culinary scene.
Not to miss:
Portas da Cidade

Louvre Michaelense

Pineapple Plantations

Matriz Church
Or book here your Ponta Delgada City Tour.
Day 2
Free Day for Personal Activities
Suggestion for the day:
Visit Sete Cidades. Highlights:
Lagoa das Sete Cidades

Lagoa de Santiago

Lagoa do Canário

Boca do Inferno Viewpoint
Other Can't Miss Sites:
Book here a guided tour around the west part of the island.
Day 3
Free Day for Personal Activities
Suggestion for the day:
Head to the north side of the island to visit the Protected Natural Reserve of Lagoa do Fogo and take this chance to visit (and maybe bathe) the thermal pools of Caldeira Velha. Once you're here you can also visit the Salto do Cabrito waterfall! On your way to Furnas, we recommend that you stop at Porto Formoso and Gorreana Tea Plantations (the only ones in Europe). In Furnas there's just so much to explore, such as the lake, the Pico do Ferro Viewpoint, the Grená Park, the caldeiras, the fumaroles, the Terra Nostra Park, the Dona Beija hot springs and so much more. Make sure to try out the local delicacies: the cozido das Furnas and the bolos lêvedos!
Book here a Furnas & Lagoa do Fogo tour.
Day 4
Free Day for Personal Activities
Day 5
Free Day for Personal Activities
Suggestion for the day:
Embark on a whale and dolphin-watching experience
The Azores Islands are known for their unparalleled beauty and biodiversity, adored by outdoor adventure enthusiasts and nature lovers alike. But what people may not know is that the Azores is also one of the fastest-growing whale-watching destinations in the world. Located in the Atlantic Ocean between Portugal and North America, the Azores are a permanent home and natural point of passage to more than 20 different types of whale and dolphin species, making the islands one of the world's largest whale sanctuaries. Book here.
Day 6
Free Day for Personal Activities
Suggestion for the day:
Take the day for a hiking adventure or for a food & wine experience
Recommended hikes:
Recommended food & wine experiences:
*itinerary presented is a suggestion and the length of stay may vary. All tours are suggestions unless clearly stated.
Flexibility

Policy
No Amendment Fees on Our End
We don't charge for our work in changing the initial itinerary.
Full flexibility on Land Arrangements
Change the initial itinerary or cancel your land arrangements for any reason until 14 days before the trip, without penalty.
Support 7 Days a Week
Our experienced travel agents are are available 7 days a week (16 hours per day) to help with any questions.
About the Destination:
This summer, come explore the island of São Miguel and uncover its hidden gems. Marvel at vibrant hydrangeas as you wander around rustic country roads; immerse yourself in nature with activities like swimming, surfing or snorkeling along miles of pristine coastline; feast on delicious fresh seafood from bustling restaurants nearby. And for a truly unforgettable experience - take a boat tour out to spot gentle dolphins and majestic whales! Discover all these wonders this special summer has to offer – book your trip now!
Check out our Azores Travel Guide for more information and tips.
Protect your trip
Travel insurance available in the payment step.
Notice: Estimated price per person based on 2 adults in a double room.
Reward points discount: -$
0
.00
Talk to a Specialist About This Deal
Need help booking?
Mention the Ref. #4638 and let us know your questions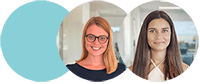 reach us on WhatsApp
Protect your trip
Travel insurance available in the payment step.
Continue in another device
Trust the Local Experts
Hassle-free Experience
Full Support
Save Time & Money
Frequently Asked Questions
Contact us
Have questions?
Contact our Support Team
Monday to Friday:
08:00 AM
to
03:00 AM
Weekends and Holidays:
08:00 AM
to
12:00 AM
Earn $500*
towards your next trip
Join our Travel Rewards program and receive $500 just for signing up! As a Travel Rewards Member, you'll receive exclusive offers and early access to special deals and sales.