Portuguese Charming Trio: Porto, the Azores & Lisbon
Experience Portugal's main cities and Azores Island in one adventure!
Combine Portugal's main metropolitan areas with São Miguel Island, the biggest of the Azores archipelago!
What's Included?
All flights and connections
Accommodations for your destinations
Why we love this deal:
Across

9-nights

travel through Portugal with this hotel and flight-inclusive adventure. The perfect escape for those who seek to combine the best of the city with a laidback island lifestyle!

Start your trip in

Porto

(also known as Oporto), built along the hillsides overlooking the mouth of the Douro River and a registered UNESCO World Heritage Site. Home to the famous Porto wine, produced exclusively in the Douro Valley, the city is home to many well-known port lodges and cellars, lining quaint cobblestone avenues. Don't forget to enjoy a boat cruise on the Douro River and marvel at the area´s stunning landscape.

Then,

unwind and disconnect in

São Miguel,

the largest island part of the Azores archipelago and home to incredible natural wonders. Walk through dormant volcanoes, thermal pools, and swim in crystal clear, warm ocean waters – boasting over 20 species of whales and dolphins just off the coast. Or, simply enjoy local wine on the water, whilst reminiscing over what was an unforgettable trip!

Then, hop over to Portugal's bustling capital,

Lisbon

, a city brimming with history, architecture, culture and entertainment where you can enjoy a fabulous fado show accompanied by delectable fresh seafood dishes and local wine.

Customizable

: Add more nights to your stay or local excursions!
Itinerary
We recommend booking an early check-in and airport transfers (available during the booking process).
Suggestion for the day:
We recommend taking a stroll around downtown Porto and having a "francesinha" for lunch/ dinner accompanied by Portuguese wine.
Highlights include:
Bridge D. Luís I
Ribeira
Livraria Lello
Torre dos Clérigos
Majestic Café
Or book here your City Walking Tour
Suggestion for dinner: Fado Experience
Day 2
Free Day for Personal Activities (Porto)
Suggestion for the day:
With three World Heritage Sites recognized by UNESCO, there is no shortage of reasons to visit the Douro Valley, one of the most stunning landscapes in all of Portugal. In the historic center of the city of Porto, you will find remarkable buildings lining the riverbanks. Many of these buildings are directly linked to the production of wine and bear witness to the urban development that this production has fueled over the years. On the opposite bank of the river, you will find the city of Vila Nova de Gaia, a hive of commercial activity and home to the famous Port wine cellars.
Highlights:
Casal De Loivos Viewpoint
Abelheira Viewpoint
São Salvador do Mundo Viewpoint
For the afternoon, we suggest a visit to a winery:
Quinta da Pacheca
Quinta da Roêda
Quinta das Carvalhas
Quinta de La Rosa
Quinta do Crasto
Quinta do Panascal
Quinta do Seixo
Quinta do Valado
Or book here your Douro Valley guided tour
Day 3
Free Day for Personal Activities (Porto)
Suggestion for the day:
Explore Guimarães & Braga
Highlights in Braga:
Sé Cathedral
Museum of Sacred Art
Former Archbishop's Palace
Bom Jesus do Monte (an absolutely must-visit)
Arcos de Valdevez
Peneda Gerês National Park
Highlights in Guimarães:
Palace of the Dukes of Bragança
Guimarães Old Town
Guimarães Castle
Citânia dos Briteiros
Book here your Guimarães & Braga tour.
2
Day 4
Flight to São Miguel Island, the Azores
We recommend booking airport transfers or reserving a rental car and adding an early check-in (available during the booking process).
Suggestion for the day:
Take the day to stroll around Ponta Delgada's city streets. Ponta Delgada, the main city, is not only the hub of the island but the capital of the Azores. Ponta Delgada evokes all the charms of Europe with cobbled streets, sidewalk cafes, and a thriving culinary scene.
Not to miss:
Portas da Cidade
Louvre Michaelense
Pineapple Plantations
Matriz Church
Or book here your Ponta Delgada City Tour.
Day 5
Free Day for Personal Activities (São Miguel Island)
Suggestion for the day:
Can't Miss:
Lagoa das Sete Cidades
Lagoa de Santiago
Lagoa do Canário
Boca do Inferno Viewpoint
Other highlights along the way:
Mosteiros - ideal for sunset!
Ocean thermal bath at Ferraria
Book here your Western Island Tour. Or waste no time and visit the 3 major highlights of the island in a single day - book here your Sete Cidades, Lagoa do Fogo & Furnas Tour with lunch included!
Day 6
Free Day for Personal Activities (São Miguel Island)
Suggestion for the day:
Head to the north side of the island to visit the Protected Natural Reserve of Lagoa do Fogo and take this chance to visit (and maybe bath) in the thermal pools of Caldeira Velha. Once you're here you can also visit the Salto do Cabrito waterfall! On your way to Furnas, we recommend that you stop at Porto Formoso and Gorreana Tea Plantations (the only ones in Europe). In Furnas there's just so much to explore, such as the lake, the Pico do Ferro Viewpoint, the Grená Park, the caldeiras, the fumaroles, the Terra Nostra Park, the Dona Beija hot springs and so much more. Make sure to try out the local delicacies: the cozido das Furnas and the bolos lêvedos!
Book here your Furnas guided tour.
We recommended booking an early check-in and airport transfers in advance.
Take the afternoon to stroll around Lisbon's city streets.
Visit the Chiado, Baixa, Belém and Bairro Alto district (Bairro Alto is known for its nightlife scene). Highlights:
São Roque church
São Pedro de Alcântara garden
Ruins of Carmo church,
Santa Catarina viewpoint
Luís de Camões Square
Torre de Belém
Mosteiro dos Jerónimos
Pastéis de Belém
Augusta street
Terreiro do Paço
Santa Justa lift
Or book here your Lisbon Foodie Walking Tour.
Suggestion for dinner: Lisbon Fado Night With Dinner
Day 8
Free Day for Personal Activities (Lisbon)
Suggestion for the day:
The Alentejo region of Portugal is a feast for all the senses, from its northernmost tip to its sunkissed southern shores. While the north offers visitors pastoral scenery, like horses grazing in the flatland, the central portion of the region is marked by the vast plain with rows of cornflowers blowing in the wind. As one makes their way to the Alentejo coast, wild and unmarred natural beauty awaits to awe and inspire. Highlights:
Sé Cathedral
Roman Temple
Capela dos Ossos
Giraldo Square
Évora University
Água da Prata Aqueduct
Cromlech of Almendres
Or book here your Évora guided tour.
Day 9
Free Day for Personal Activities (Lisbon)
Suggestion for the day:
Long known as one of Portugal´s most amazing destinations, and easily considered one of the most gorgeous and unique locales in the entire world, Sintra absolutely deserves a top spot on your must-see Portugal travel itinerary. Just a stone´s throw away from the exciting capital of Lisbon, you will instantly fall in love with Sintra's fairytale castles, idyllic and enchanting gardens, and so much more. After a visit to this Portuguese wonderland, you will feel as if you have stepped into another world entirely – it´s that wondrous and surreal! Highlights:
Pena Palace
Quinta da Regaleira
Monserrate Palace
Sintra National Palace
Moorish Castle
Sintra's Old Town
Or book here your Sintra escorted experience
Day 10
Return Flight Home
*itinerary presented is a suggestion and the length of stay may vary. All tours are suggestions unless specifically stated.
Flexibility Policy
No Amendment Fees on Our End
We don't charge for our work in changing the initial itinerary.
Full flexibility on Land Arrangements
Change the initial itinerary or cancel your land arrangements for any reason until 14 days before the trip, without penalty*.
Support 7 Days a Week
Our experienced travel agents are are available 7 days a week (16 hours per day) to help with any questions.
About the Destinations:
Porto
Porto is a city of endless charms that combines a rich history, old buildings covered in colorful azulejos (hand-painted tiles), modern architecture, a picturesque riverfront and a high-spirited atmosphere that celebrates the joy of life.
Lisbon
Lisbon, the cosmopolitan capital of Portugal and Europe's second-oldest capital (after Athens), has now become the new "it" destination for tourists visiting Europe. Called "The City of the Sea" and "The City of the Explorers", this unique locale was once home to the world's greatest explorers, including Vasco da Gama, Magellan, and Prince Henry the Navigator. Lisbon is also the first true world city, the capital of an empire spreading over all continents, from South America (Brazil) to Asia (Macao, China; Goa, India).
São Miguel Island, the Azores
São Miguel Island
São Miguel Island, the largest of the Azores archipelago and its economic and administrative center, is a beautiful green jewel in the middle of the Atlantic Ocean. With stunning lush landscapes, exotic plants, dormant volcanoes, hot springs, and surrounded by clean waters, São Miguel is the perfect vacation destination for nature lovers and those looking for an off-the-beaten-path European destination.
Explore the island and marvel at its natural beauty. Hike down a dormant volcano and relax on the beach surrounding its lake. Visit the only tea plantation in Europe and taste delicious locally-grown pineapple. Discover the historical city of Ponta Delgada, with its cobbled streets and black-and-white mosaic pavements.
Protect your trip
Travel insurance available in the payment step.
Reward points discount: -$
0
.00
Notice: Estimated price per person based on 2 adults in a double room.
Need help booking?
Mention the Ref. #1043 and let us know your questions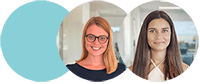 Request to Customize This Package
Azores Getaways is a member of ASTA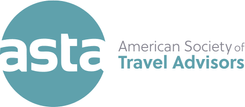 Protect your trip
Travel insurance available in the payment step.
Continue in another device
Trust the Local Experts
Hassle-free Experience
Full Support
Save Time & Money
Reviews
Michael, Pennsylvania
09 Oct 2023
Had a great time. It was a good way to see different parts of Portugal.
Michael, Pennsylvania
09 Oct 2023
Had a great time. It was a good way to see different parts of Portugal.
Frequently Asked Questions
Contact us
Have questions?
Contact our Support Team
Every day:
09:00 AM
to
01:00 AM
Portuguese Charming Trio: Porto, the Azores & Lisbon
Unlock a World of Exclusive Perks
Unlock a world of privileges with our Travel Rewards Program. Sign up and instantly enjoy.