The Azores | São Miguel Summer Special
Enjoy sunny skies and discover hydrangeas-covered roads in São Miguel Island.
Enjoy Summer on the biggest island of the Azores archipelago! Adventure awaits.
What's Included?
All flights and connections
Accommodation for your destination
Whale Watching: Whales Expedition - North coast
Food & Wine: Farm to Table Tasting Experience
Why we love this deal:
While the Azores Islands is an amazing destination to enjoy any time of year, the summer is a particularly special and enjoyable season to come see and explore all this amazing archipelago has to offer. The flowers are in full bloom, and the waters and natural pools and myriad nature trails are waiting to welcome you!
This Summerish travel package already includes 2 amazing tours:
A whale & dolphin watching excursion on the islands' north shore - Known for its unruly seas, the north coast presents challenges that make this expedition an authentic adventure. From assessing the conditions of the sea to the moment when the spotter gives the order to leave, this activity celebrates the memory of the first whale watching trips in our archipelago, having as a starting point the fishing village of Rabo de Peixe;
A Farm to Table Tasting Experience - Look outside the window and you're likely to see the field your salad was picked from. The fish and the meat on your plate came from cattle farmers and fishmongers down the street, and the wine is handpicked from the family's estate in mainland Portugal. One of your servers may even be a member of the family that has owned this "Quinta" for over 100 years. When you walk in the door, you'll be treated to more than just a meal, you'll be sitting down to enjoy a real, authentic, intimate, farm-to-table dining experience in the Azores. You will be treated to a specially prepared 6-course tasting menu featuring an array of seasonal local flavors and freshly picked ingredients paired with drinks selected by the Quinta.
Breakfast may be included during your stay,

depending on the selected accommodation;

You can customize your travel itinerary according to your preferences. Options include: adding additional nights to your stay, a car rental, or some other experience to make your itinerary even more unique and special;

You won't have to worry about anything, as we have taken care of everything for you.
About the Destination:
Often referred to as Europe's "Best Kept Secret", the Azores have become an increasingly popular destination with year-round appeal for travelers. Just four hours from Boston, the Azores are now easier to access and explore than ever before. São Miguel Island is a beautiful green jewel in the middle of the Atlantic Ocean. With stunning lush landscapes, exotic plants, dormant volcanoes, hot springs, and surrounded by clean waters, São Miguel is the perfect vacation destination for adventure seekers and those looking for an off-the-beaten-path European destination.
Fans of adventure sports will enjoy kayaking and stand-up paddle-boarding in the beautiful lakes or ocean, surfing the Atlantic waves, or canyoning down the gorgeous waterfalls around the island. Go hiking and explore the island's wonders on foot with the mighty Atlantic as the background. Discover hidden beaches and marvel at the many waterfalls around the island. If this isn't tantalizing enough, think about seeing Earth breathing through fumaroles and mud pots, and then enjoying a relaxing evening soak in a natural hot spring while gazing at the stars.
Enjoy the island's quaint fishing villages, seaside restaurants, and delicious seafood. Taste a superb meal cooked underground, known as cozido, and sample the locally grown sweet pineapple. There are numerous vacation activities to be enjoyed on the island, so take advantage of this great vacation package and come have an amazing adventure!
Check out our Azores Travel Guide for more informations and tips.
Map & Itinerary
Protect your trip
Travel insurance available in the payment step.
Notice: Estimated price per person based on 2 adults in a double room.
Reward points discount: -$
0
.00
Need help booking?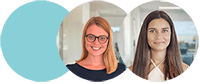 Mention the Ref. #9279 and let us know your questions
Protect your trip
Travel insurance available in the payment step.
Continue in another device
Trust the Local Experts
Hassle-free Experience
Full Support
Save Time & Money
Frequently Asked Questions
Contact us
Have questions?
Contact our Support Team
Everyday:
08:00 AM
to
12:00 AM
The Azores | São Miguel Summer Special
Super Deal
Earn $50*
towards your next trip
Join our Travel Rewards program and receive $50 just for signing up! As a Travel Rewards Member, you'll receive exclusive offers and early access to special deals and sales.